100+ Soy-Free Dairy-Free Recipes for Nursing Mamas
16
Published Sep 18, 2020, Updated Jul 07, 2022
A resource for nursing moms who need to go on a dairy-free, soy-free diet with over 100 soy-free + dairy-free recipes, product recommendations and more.
I'm not sure if information is just becoming more prevalent or there really are just more allergies, but it feels more and more common that moms are having to eliminate dairy (and soy) while nursing! Olivia had a unique feeding experience and at one point we thought I might need to eliminate dairy due to her reflux, but ultimately didn't have to.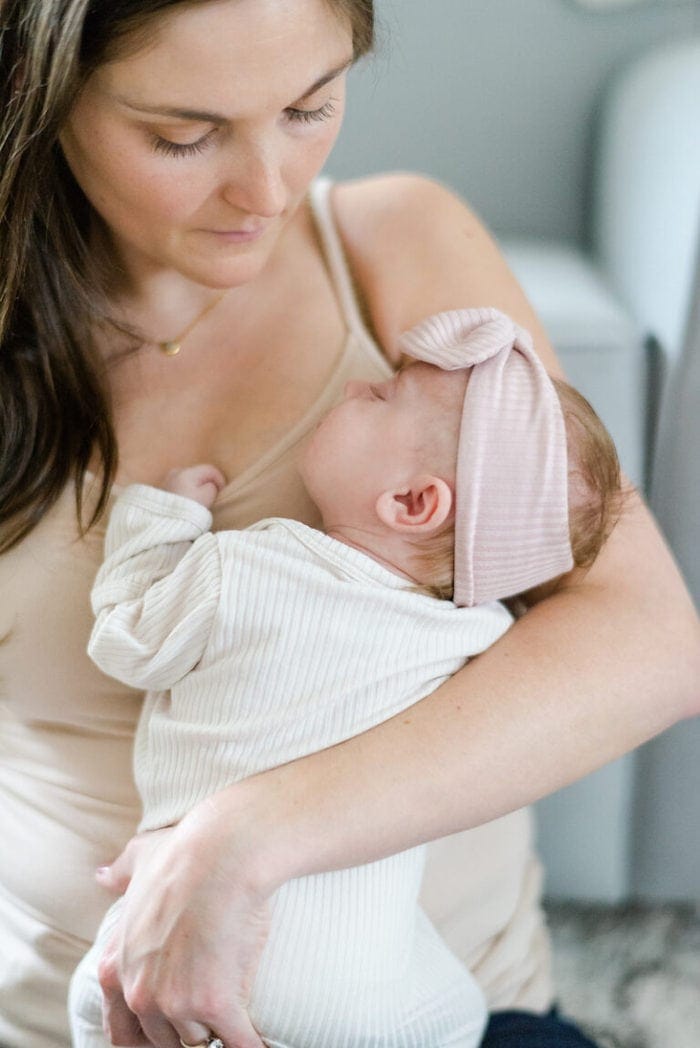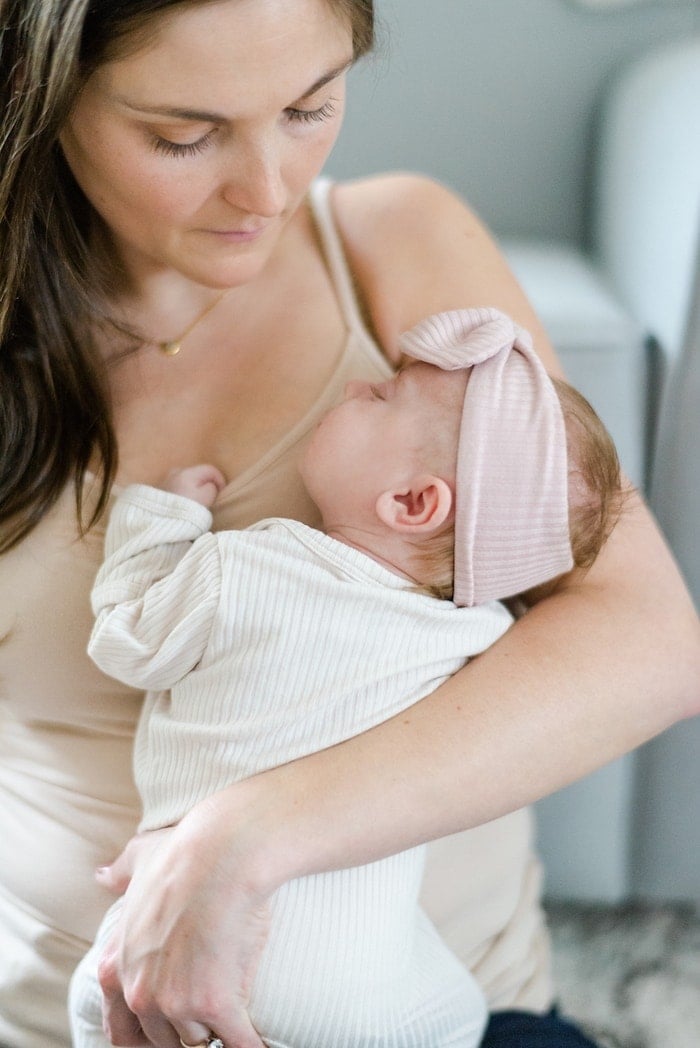 My best friend (Alyssa) on the other hand has a little one (Sophie) that is dealing with severe reflux and she has had to change her diet to 100% dairy-free and soy-free to help with the reflux and weight gain. This has been coined milk soy protein intolerance (MSPI). I know many other mamas are in the same boat so I wanted to put together a guide with lots of great resources. Making big dietary changes (like eliminating dairy and soy) can feel so overwhelming, especially when you're a new mom and have a million other things to do and worry about.
Even as a recipe developer who is well versed in making recipes for specific dietary needs, I know that reading every single food label and researching recipes can feel daunting. Especially since dairy and soy are ingredients that sneak into foods you'd never expect… like did you know that some wines contain soy or use dairy in the fining process?!
Baby Allergies and Intolerances
One of the first things health care professionals look at when a breastfed baby is extremely fussy or gassy is mom's diet. Of course, babies can be fussy or gassy and not have an intolerance or allergy to something mom's eating. Other important signs to look out for: rash, hives, eczema, sore bottom, dry skin; wheezing or asthma; congestion or cold-like symptoms; red, itchy eyes; ear infections; irritability, fussiness, colic; intestinal upsets, vomiting, constipation and/or diarrhea, or stools with mucus or blood. (Source) I should also note that sometimes the blood in the stool isn't visible. In my friend's case the blood was microscopic, so they wouldn't have known if they hadn't had a diaper tested!
If a health care provider thinks your baby is suffering from cow's milk protein intolerance (CMPI) or cow's milk protein allergy (CMPA), the typical recommendation is to start by cutting dairy out of the mom's diet for a few months and seeing if that improves symptoms. Your health care provider may or may not recommend that you cut out soy at this time as well. After a few months they might recommend reintroducing again to see if the symptoms return or not. Most babies will grow out of the intolerance or allergy by the age of 3.
Proteins from what the mom eats can show up in breast milk within 3-6 hours after eating – which is why what you eat impacts your babe! (Source) It's also important to remember that it can take 10 days to 3 weeks to eliminate cow's milk protein from your system, so be patient and allow a full 2-3 weeks of dairy elimination before evaluating the results.
Where to Start?
I know this shift can feel super overwhelming when you're just starting out. My top two recommendations for successfully switching your diet is to:
Educate yourself.
Change your mindset.
What do I mean by this? Changing your mindset is huge! Instead of thinking about everything you can't have, start thinking about all of the easy swaps you can make. Start looking through your regular meals, recipes and ingredients and see where soy and dairy are popping up. It can also be fun to look for new products to try that excite you…. who knows, you might just find some new favorites.
In terms of foods to watch out for, I've included a couple lists below, but always double check packages and food labels because dairy and soy can be added to things you wouldn't expect. It's also important to realize that babies are reacting to the protein in cow's milk, not the lactose. That said, lactose-free products won't be helpful. Another thing to be aware of is that vegan means the product is free of animal products (so no dairy), but many vegan foods have soy!
Foods with Dairy
Cheese

Cow's milk

Traditional yogurt

Canned soups and pastas

Creamy pasta sauces

Heavy cream

Butter

Cheese flavored chips, crackers and popcorn.

Some salad dressings

Chocolate chips and chocolate bars

Whey protein powder
Foods with Soy
Soy, tamari and teriyaki sauce

Tofu

Tempeh

Edamame

Miso

Soy milk

Vegetable broth (not always, just check the label)

Canned fish and meat

Some baked goods, cereals and crackers

Protein bars

Some vegan protein powders
Dairy-Free + Soy-Free Products I Recommend
Grocery Shopping Tips
While looking for "vegan" on packaging will fulfill the dairy-free restrictions, a lot of vegan products have potential to have soy in them. Thankfully dairy-free and vegan are fairly well known food intolerances so a lot of labels will say "dairy-free" or "DF" or "vegan" on them. Start by looking for those products and then start investigating for soy. They might clearly state "soy-free" on the label but you might have to do a quick ingredient list check for any soy products.
Health food stores will be your friend! They succeed off of unique products to fit every different dietary restriction. While mainstream grocery stores have expanded their offerings, it may be easier to start shopping at a health food store for the most dairy-free and soy-free options. Once you get comfortable there and know which products to look for you, you can look for them at your regular grocery store!
I also swear by Thrive Market for pantry staples and they have a way to filter products on their site so you can find items that are dairy and soy-free. Use my link for a free 30 day trial and 25% off your first order.
100+ Soy & Dairy-Free Recipes
I have a section of my site dedicated to dairy-free recipes, but I want to make this a resource with recipes that are soy and dairy-free and also provide a few notes that might be helpful.
Breakfast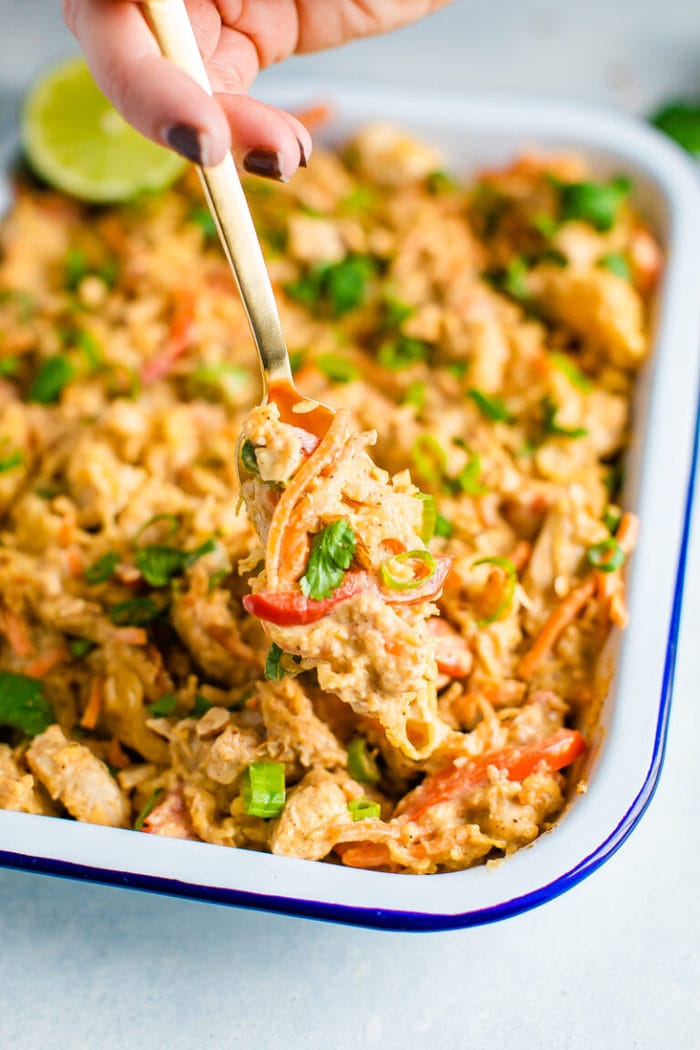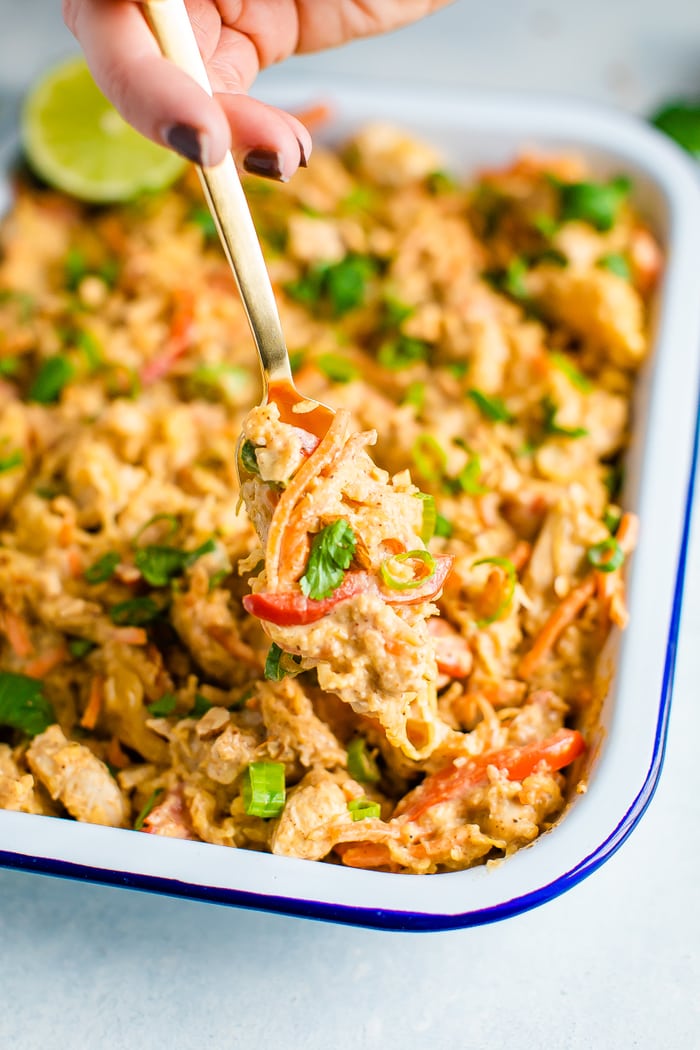 Chicken Lunch/Dinner
Turkey Lunch/Dinner
Sausage Lunch/Dinner
Seafood Lunch/Dinner
Vegetarian Lunch/Dinner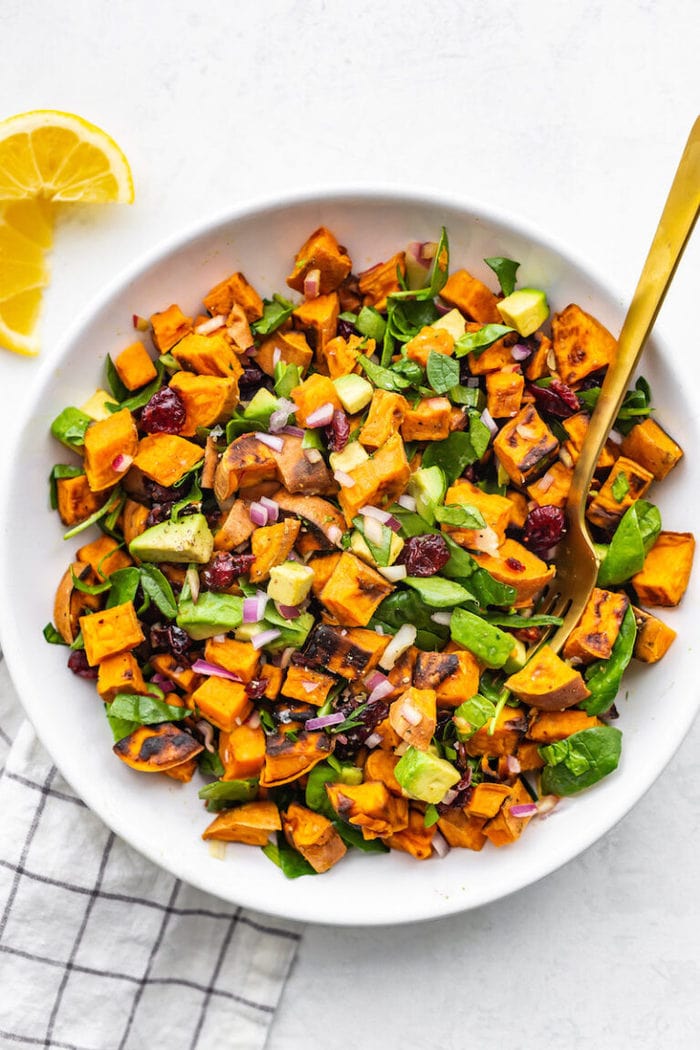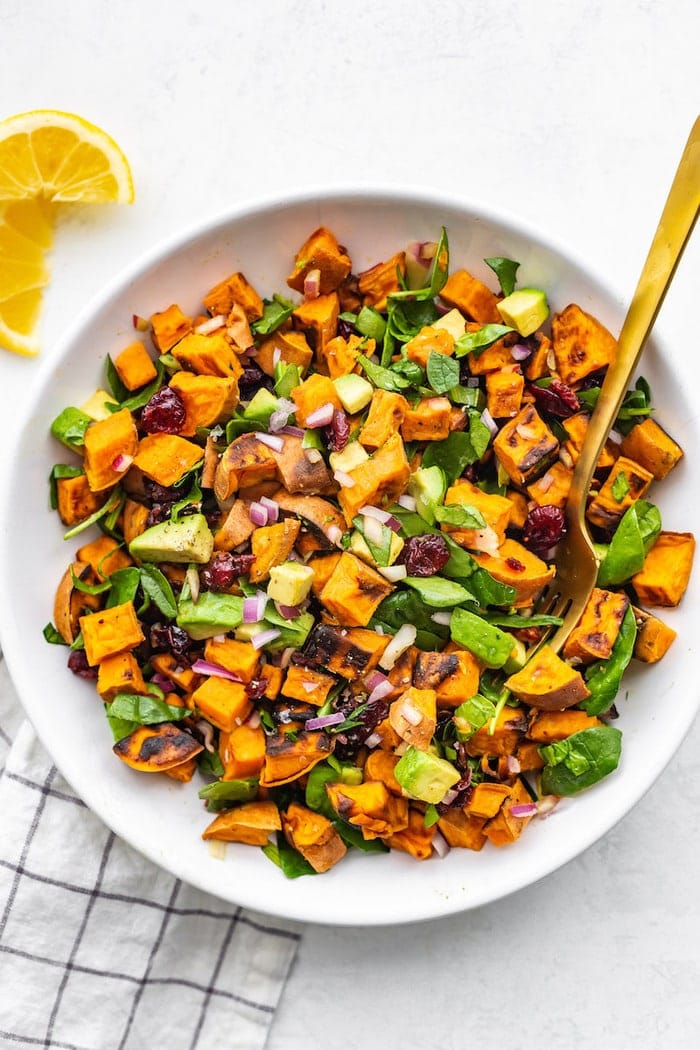 Salads
Veggie Soups
Sides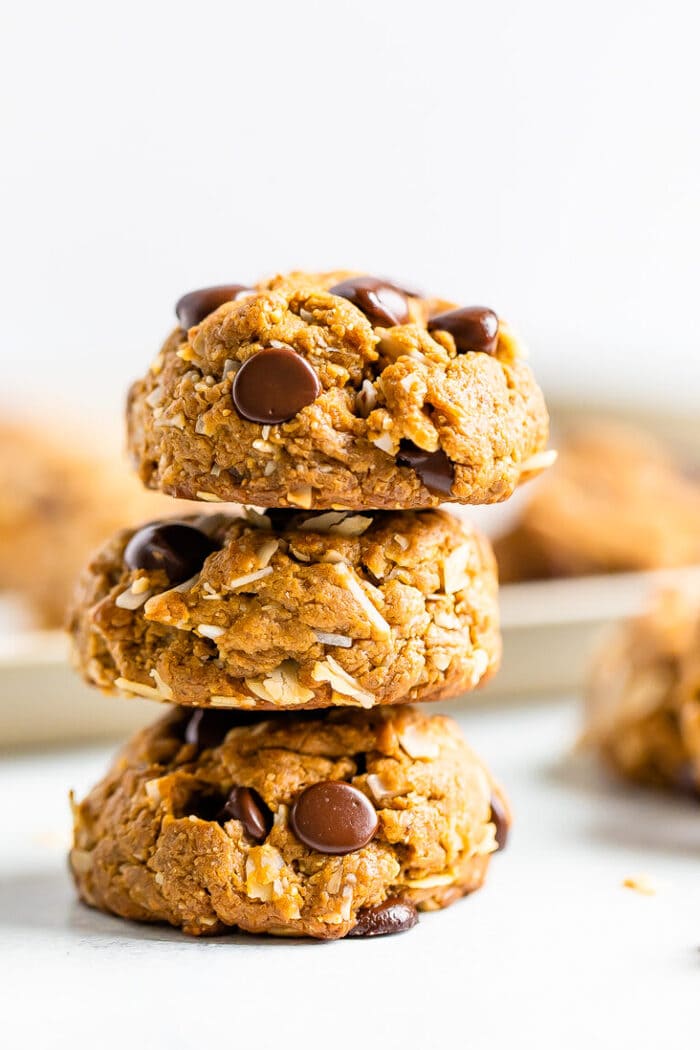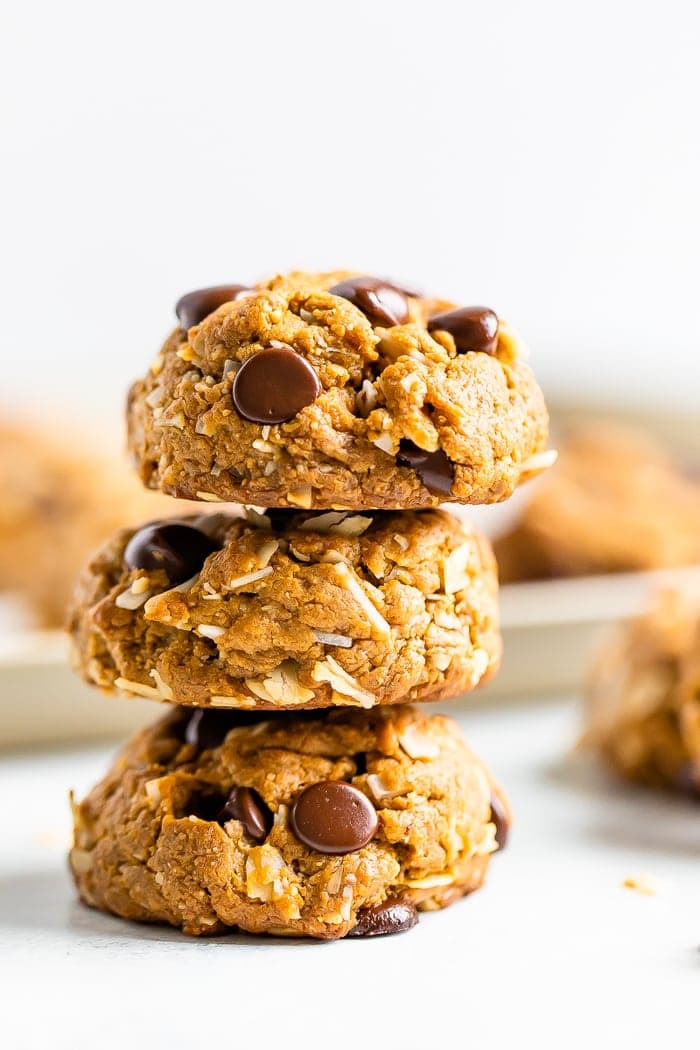 Snacks + Desserts
Snacks are the key to survival for new moms. Anything that's quick, easy and able to be eaten with one hand is the best! I have tons of snack recipes and many of them are dairy-free/soy-free or can easily be made that way with a few tweaks.
More Soy-Free + Dairy-Free Resources