A granola bar in ball form, these peanut butter no bake energy balls require only one bowl, eight ingredients and about 10 minutes of hands-on prep time. You'll love having them as a portable snack option!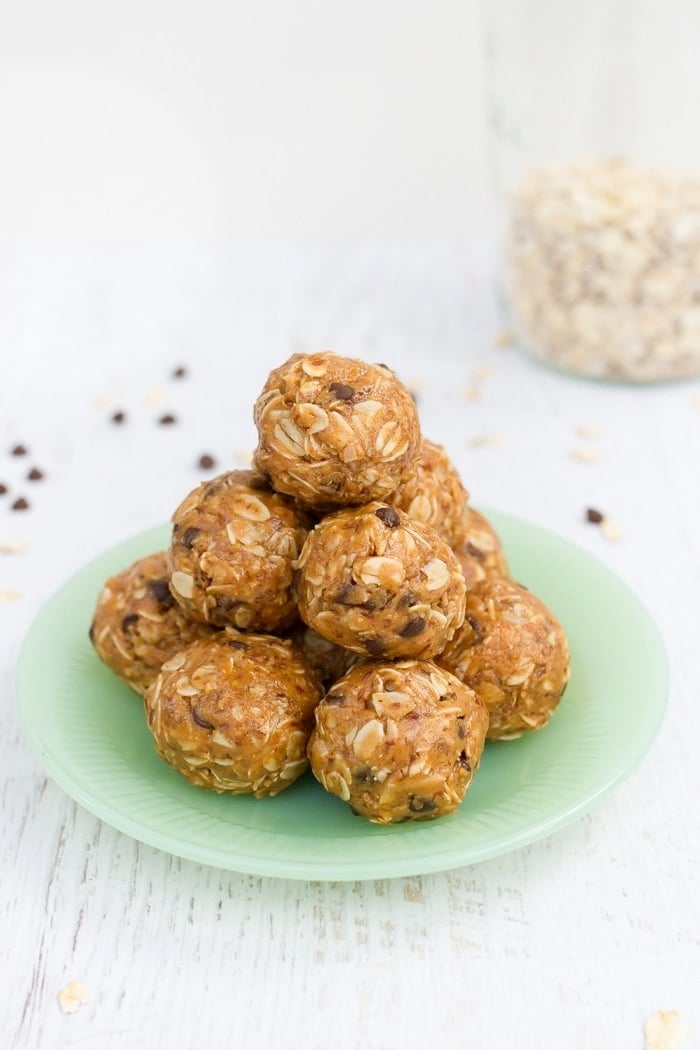 I have a heavy heart this morning after this weekend's event. Talking about our weekend and posting a recipe for energy balls seems pretty trivial, but I know that's what you all come here for so that's what I'm sharing today. That said, my thoughts and prayers are with all the victims, their families and everyone else affected by the shooting in Orlando. <3
Isaac's last day of school was Friday. The last day of school before summer is always a big deal, but this year is even more monumental because Isaac is moving on to a new career and won't be going to back to teaching next year. After eight years teaching at the same school, he'll be moving on to a career in the craft beer industry. Beer is definitely a passion of his and he loves the group of people he'll be working with so he's super stoked. I'm really excited for him as well. Friday night we celebrated the start of his journey with a couple cocktails. Saturday we went floating on the river with friends and yesterday I visited with family and caught up on a little work. Pretty low-key weekend, but perfect because we'll be out of town next weekend celebrating our three-year anniversary.
Speaking of summer travel, I have the perfect road-trip snack recipe to share today. It's another ball recipe, because apparently we all love balls and can't get enough of them. Seriously, people have gone crazy for my superfood energy balls so I know these peanut butter energy balls will be a hit too.
The idea for these particular balls came to me as I thinking about the fact that most of my energy ball recipes require a food processor. I love my food processor and use it all the time (way beyond making balls), but I know that everyone doesn't have one so I thought I'd share a simple energy ball recipe with no food processor required. No food processor, no problem!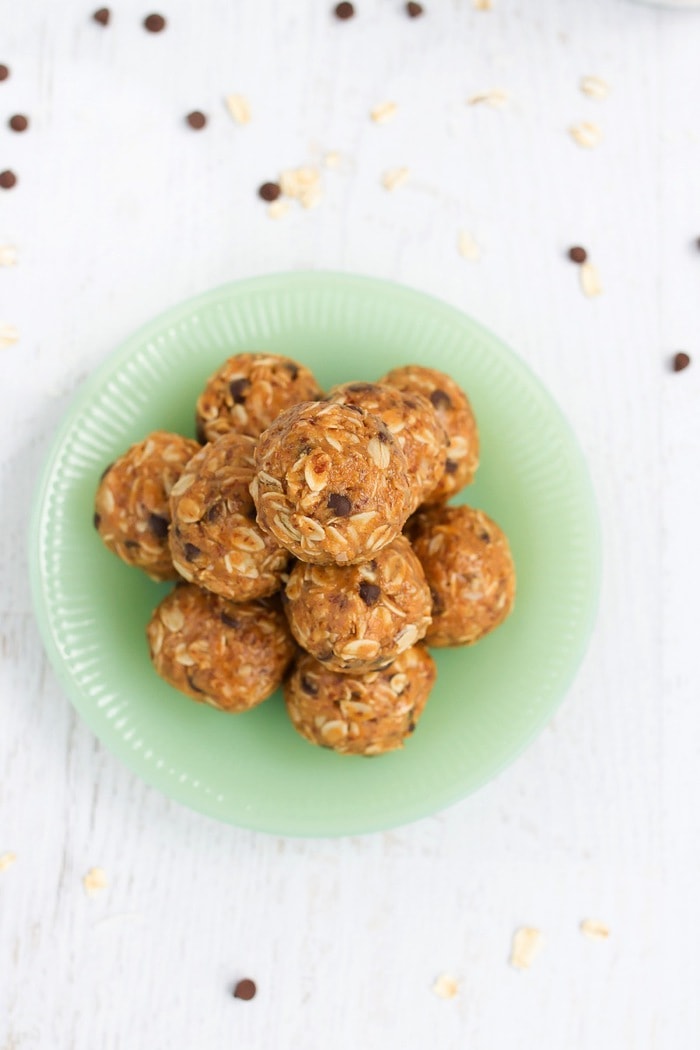 Want to know what I love about this recipe? It requires only one bowl, eight ingredients and about 10 minutes of hands-on prep time. You really have no excuse NOT to try it!
Here's a little vid to show just how easy they are to whip up:
The flavor of the balls is awesome, especially if you're a peanut butter lover like me. The texture is great too — it's like a homemade granola bar in ball form. The balls hold together well so you can easily toss a few in your bag as a travel snack during summer road trips.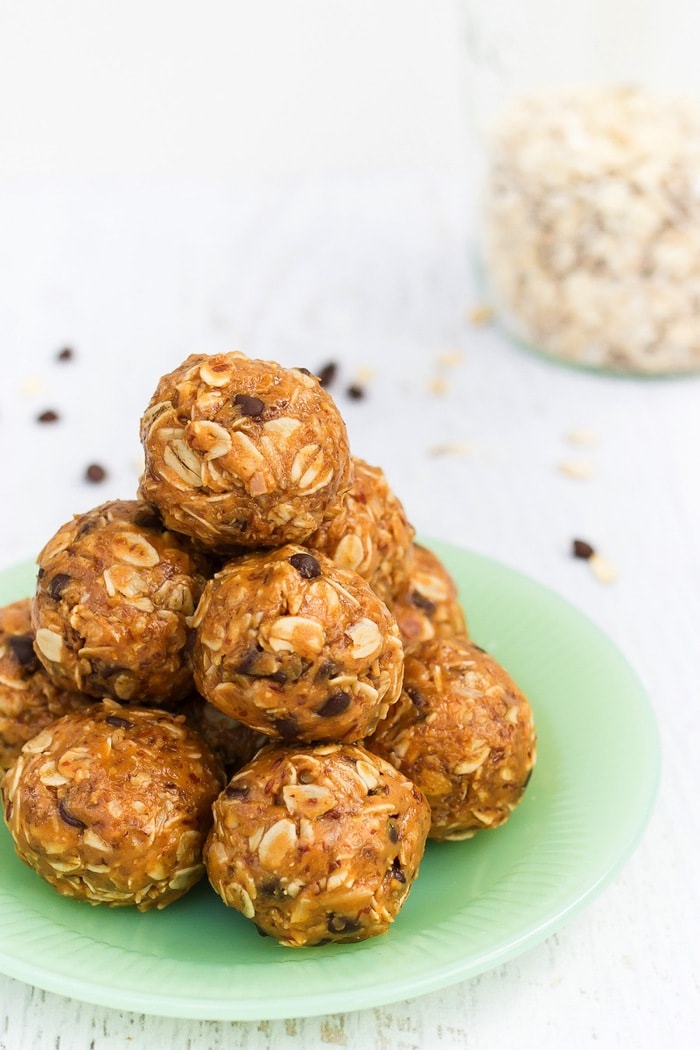 They're perfect for in the car, on the beach or wherever else you may end up this summer. Skip the crappy gas station treats and make a these instead! PS — I haven't tested these with kids yet, but I'm quite certain they'll be kid-approved as well.
Peanut Butter No Bake Energy Balls
16
adjust servings
Ingredients
1/2

cup natural peanut butter (I used Reginald's Homemade)

1/4

cup honey

1/4

cup unsweetened shredded coconut

1/4

cup chocolate chips

2

Tablespoons ground flaxseed

1

teaspoon vanilla

pinch of sea salt
Instructions
Place all ingredients in a large bowl and stir together well to combine.
Place bowl of "dough" in the fridge for 30 minutes to an hour so it can set up.
Bring dough out of the fridge and roll into balls about 1 Tablespoon in size.
Store in a covered container in the fridge.