Homemade pumpkin spice larabar balls with only 5 ingredients. These make a great vegan and gluten-free portable snack!
Trick or treat.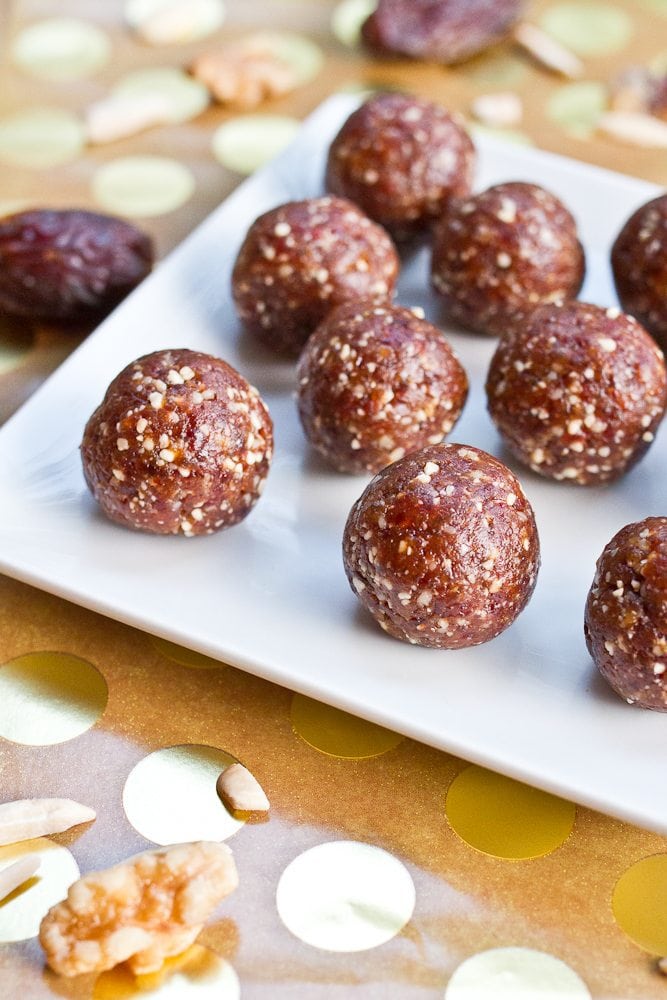 Just in case you're on the hunt for a sweet treat today… I've got some balls for you.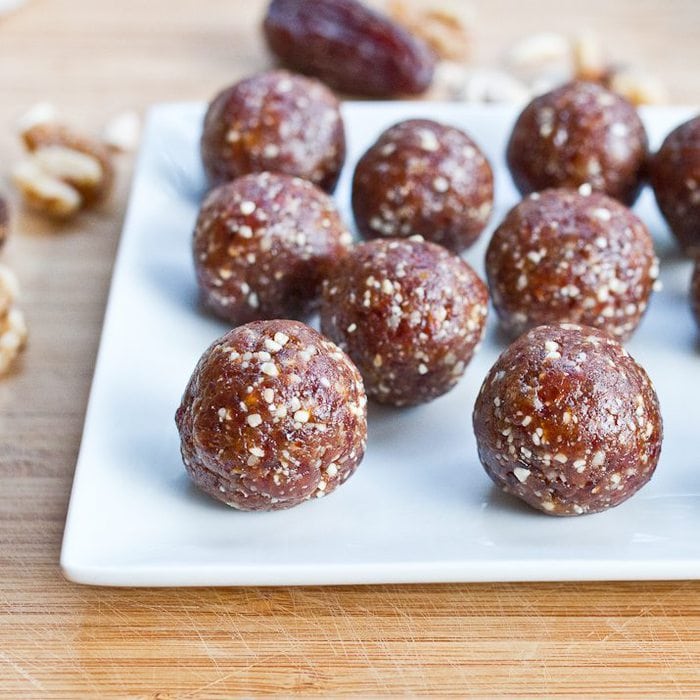 I'm not going to pretend that these are candy.
They're not.
But they're sweet (without any refined sugar) and they're pumpkin pie flavored! Plus, they only take about 5 minutes to make and require only 5 ingredients, which you probably already have sitting in your pantry.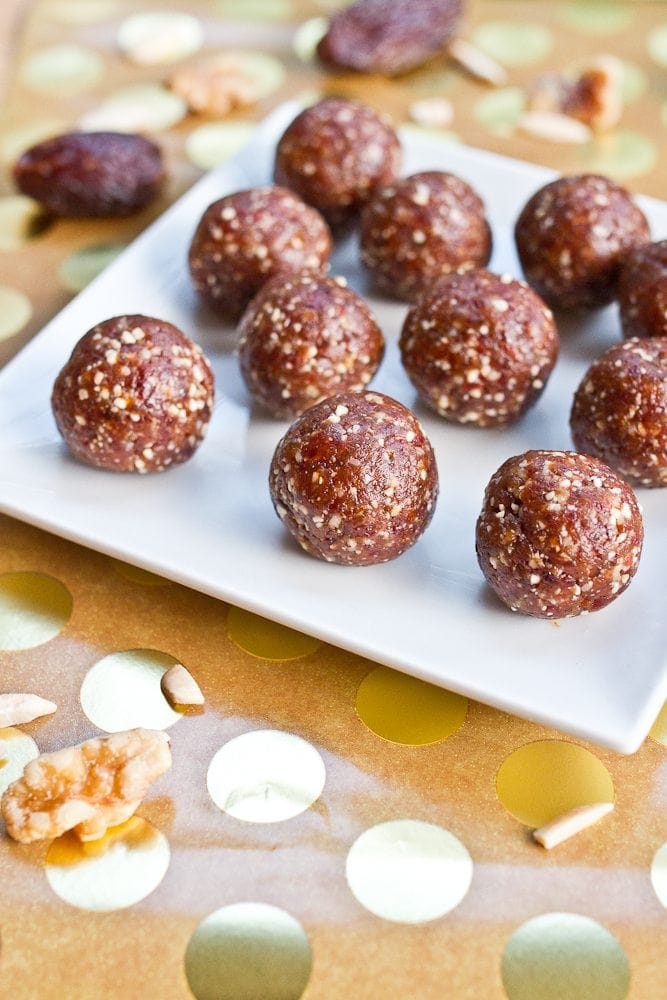 So if you're craving something sugary, I highly recommend making these as a Halloween treat. They're a great pre or post workout snack option and awesome for traveling. I'm definitely going to make another batch the next time we take a trip.
Homemade Pumpkin Pie Larabar Balls
12
adjust servings
Instructions
Place all ingredients into a food processor and process until the mixture is finely chopped and sticky.
Roll into balls and enjoy. My batch made 12 balls -- minus a few bites I stole from the batter.
Place any leftover balls into a storage container. Balls can be kept at room temperature, but I recommend storing them in the fridge for best results.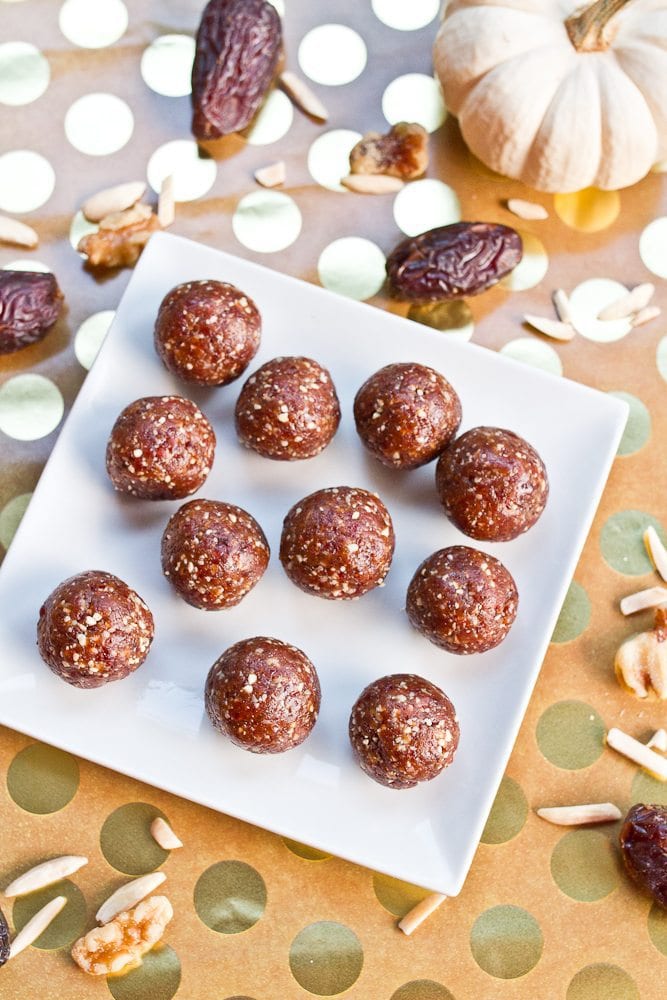 Hope you have a happy halloween.