Skip Starbucks and make this healthy homemade pumpkin spice latte made with almond milk at home. It's easy to make, vegan and delicious! 
More pumpkin… are you surprised?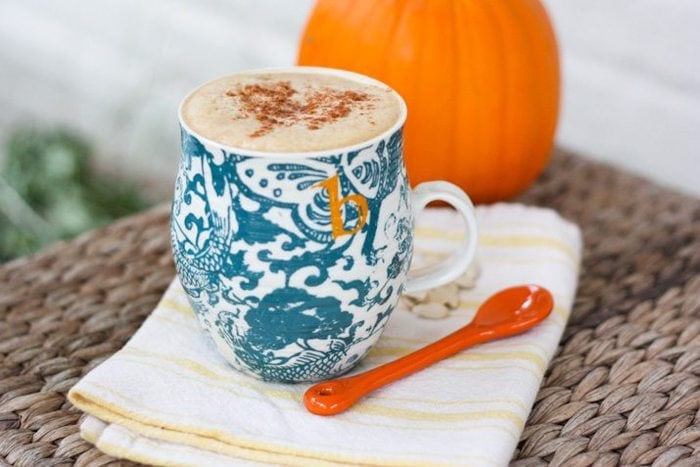 Probably not.
If you like the thought of a Pumpkin Spice Latte from Starbucks but would rather skip the extra calories and sugar, you are going to LOVE the homemade version I'm featuring today. It's crazy to me that even the smallest size (a tall) non-fat, no whip PSL from Starbucks has 200 calories and 37 grams of sugar! The sugary syrup is the culprit. It contains sugar, condensed nonfat milk, sweet condensed nonfat milk and a few other ingredients including coloring and artificial flavors. It's also good to know this incase you are vegan considering even if you order a soy latte without the whipped cream, it's not vegan since the syrup has dairy.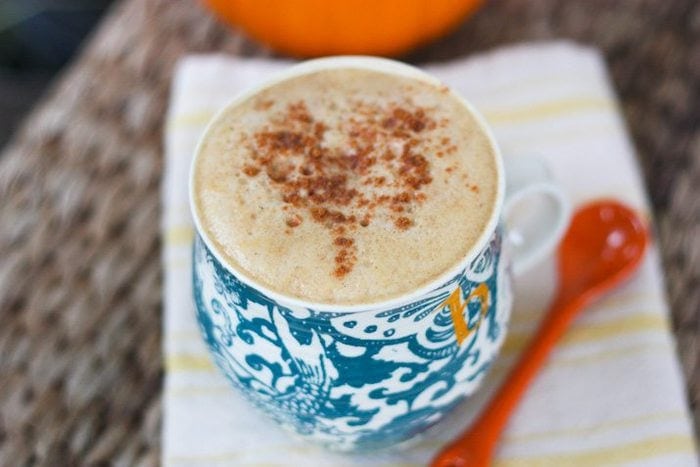 I'm all about keeping my food/beverages as natural as possible, which is why I love this homemade pumpkin spice latte. You can have a pumpkin spice latte any day of the week (and feel good about it) because it contains all natural ingredients, no added sugar and a low amount of calories. The best part = it doesn't cost $4.00 a pop. 🙂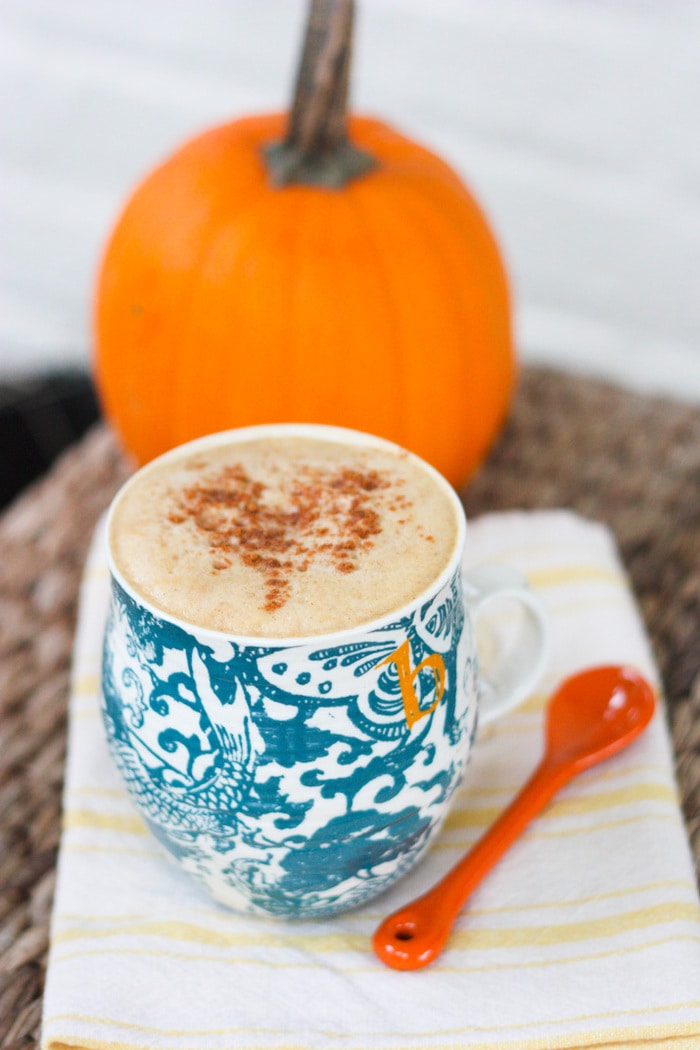 Print
---
I used cold-brew Pumpkin Spice coffee from Fresh Market, which tasted divine, but you can certainly use any flavor coffee you love. And then the magic happens! I used to have a mini frother that does such a good job at making foamy milk without a milk steamer but I now own a Breville Milk Frother. It's more expensive but it's way better. I highly recommend it.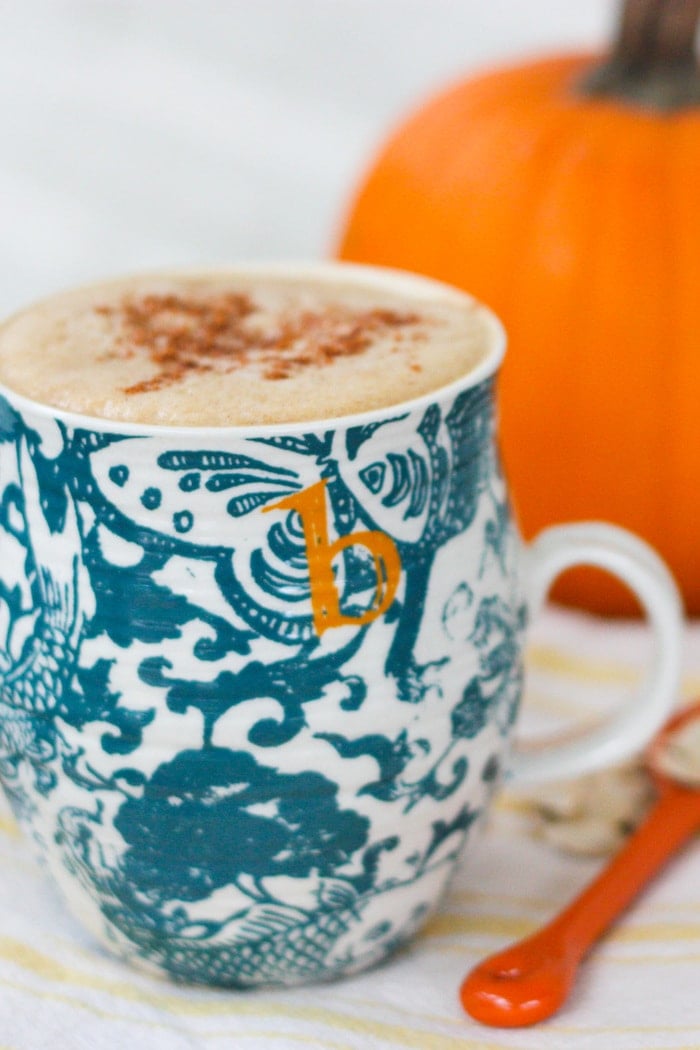 Grab a cute mug like this monogram mug from Anthropologie and drink up!
You might find some pumpkin pulp at the bottom of your glass and that's totally normal. Starbucks would have it too — if they were using natural ingredients and not syrup.