Creamy Iced Coffee in Your Blender
8
Published May 03, 2019, Updated Jun 12, 2023
This creamy iced coffee made with frozen cubes of almondmilk creamer and cold brew coffee is the perfect, refreshing drink to get your morning started. This post is sponsored by Almond Breeze.
I'm so excited to share this recipe! As you know, I LOVE a good cup of coffee… Isaac is typically the coffee master in our house and I'm usually lucky enough to wake up to a delicious cup every morning. Most mornings, he makes a French press, but as soon as the weather warms up I start craving iced coffee and request that he makes a weekly batch of cold brew. Cold brew tastes so much better than regular coffee that has been chilled. It's less acidic and much smoother!

When Almond Breeze reached out to create a recipe using their new Almondmilk Creamer, I knew exactly what I wanted to make: Almondmilk Creamer cubes to go with our cold brew coffee.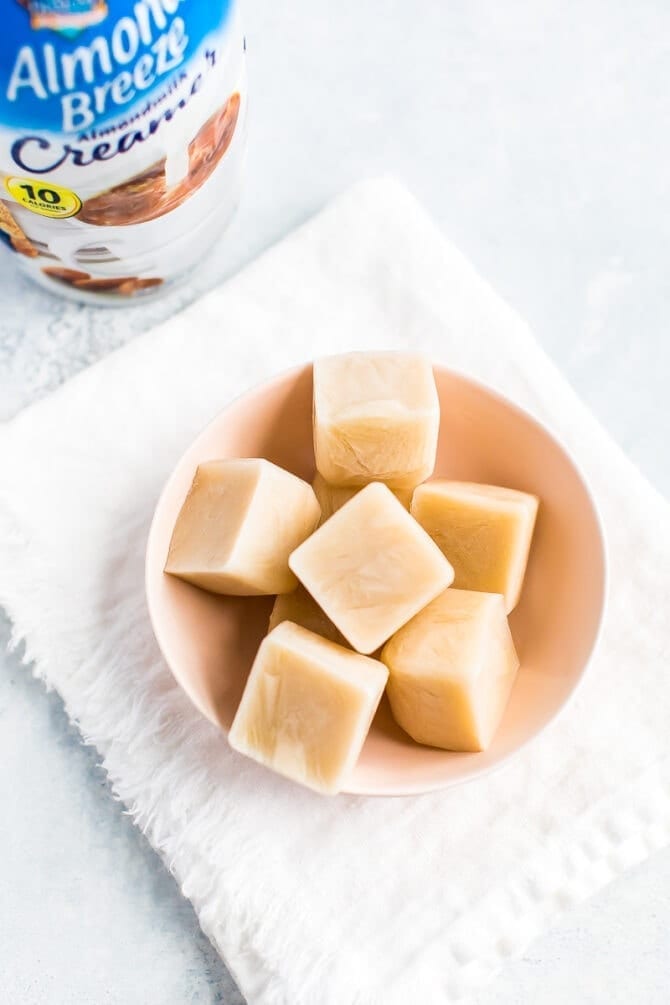 If you have ever let your cold coffee sit too long, you know the ice cubes melt and the end result is a watered down, less than ideal cup of joe. SO, to remedy that, I decided to make creamy delicious ice cubes that will make your coffee taste better, not worse, as they melt!
No more watered down coffee.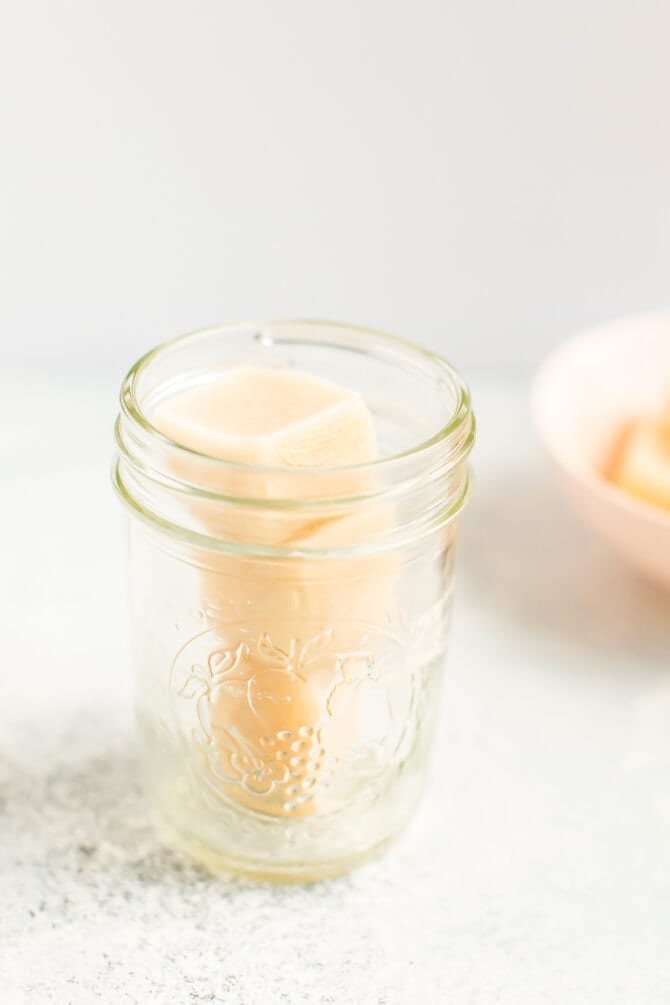 While testing this recipe I decide to take things one step further by blending the cold brew coffee with the creamer cubes to make a perfectly creamy iced coffee that you can enjoy right away, rather than having to wait for the cubes to melt. Sometimes you don't have time for that.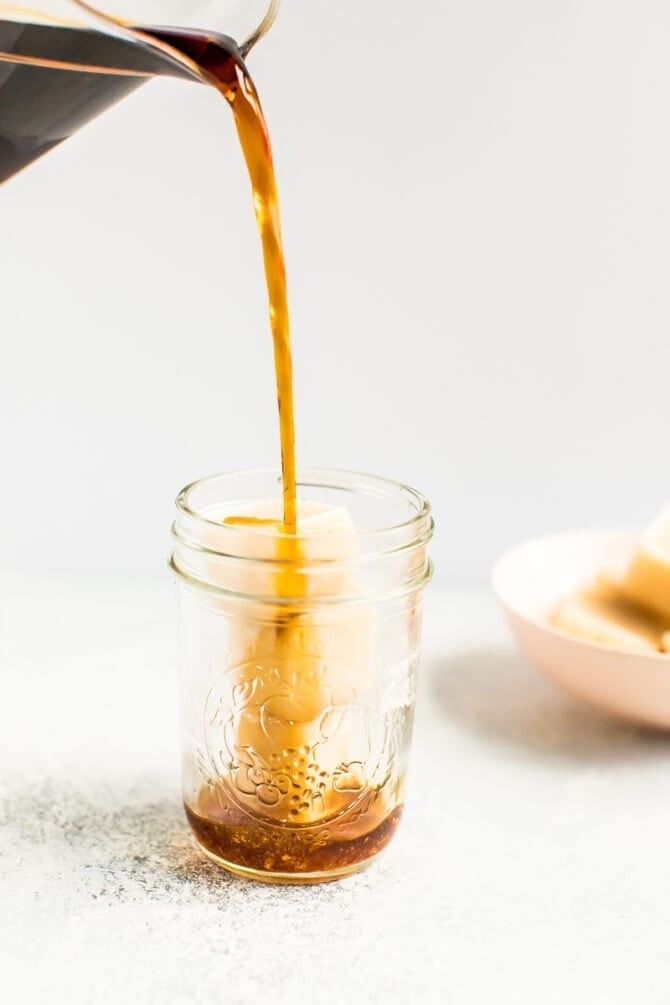 I have to say that the blended ice coffee with creamer cubes was such a brilliant idea. For one batch I pulsed the blender just until the cubes turned into crushed ice, which made for a frappuccino texture and for another batch I blended the mixture until the iced coffee was completely smooth. Either way tastes amazing. It really just depends on your preference.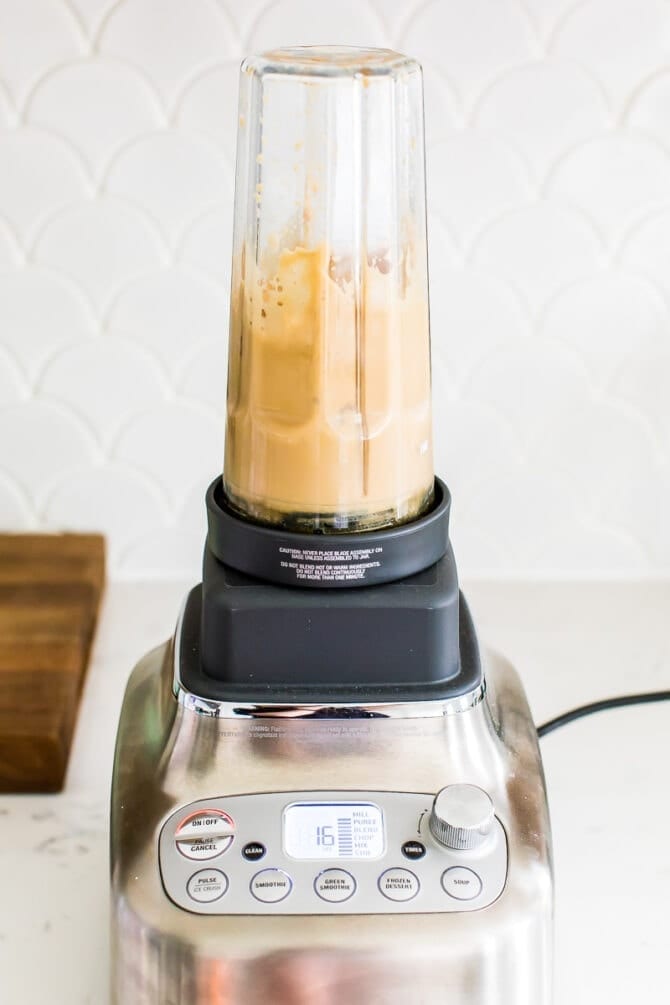 Ingredients in Creamy Iced Coffee
cold brew coffee concentrate
sweetener of choice (optional)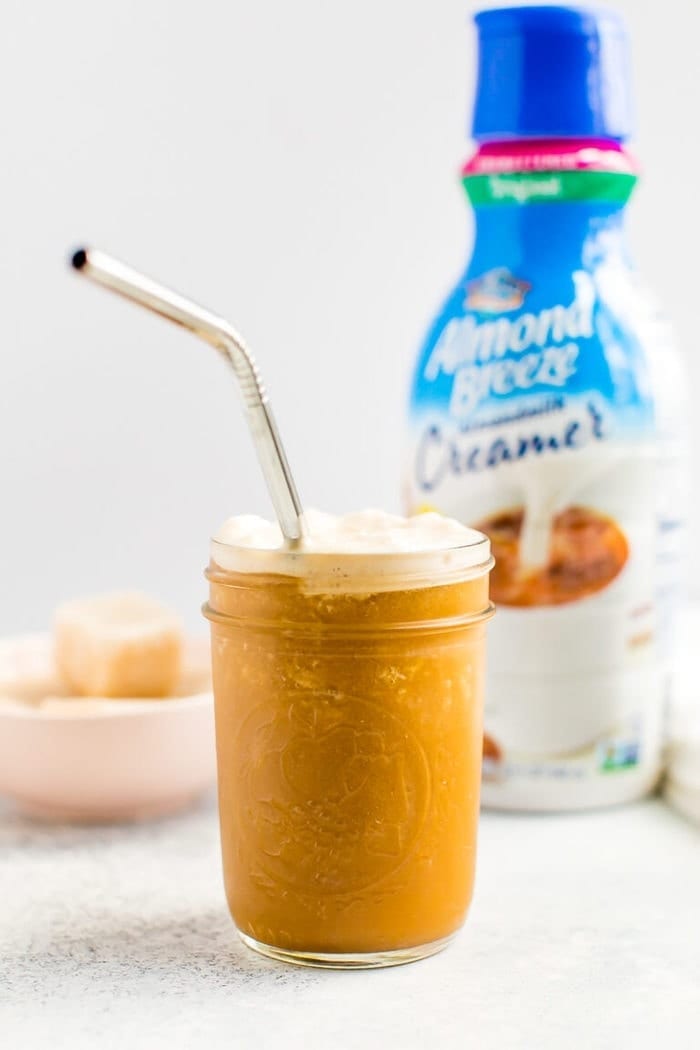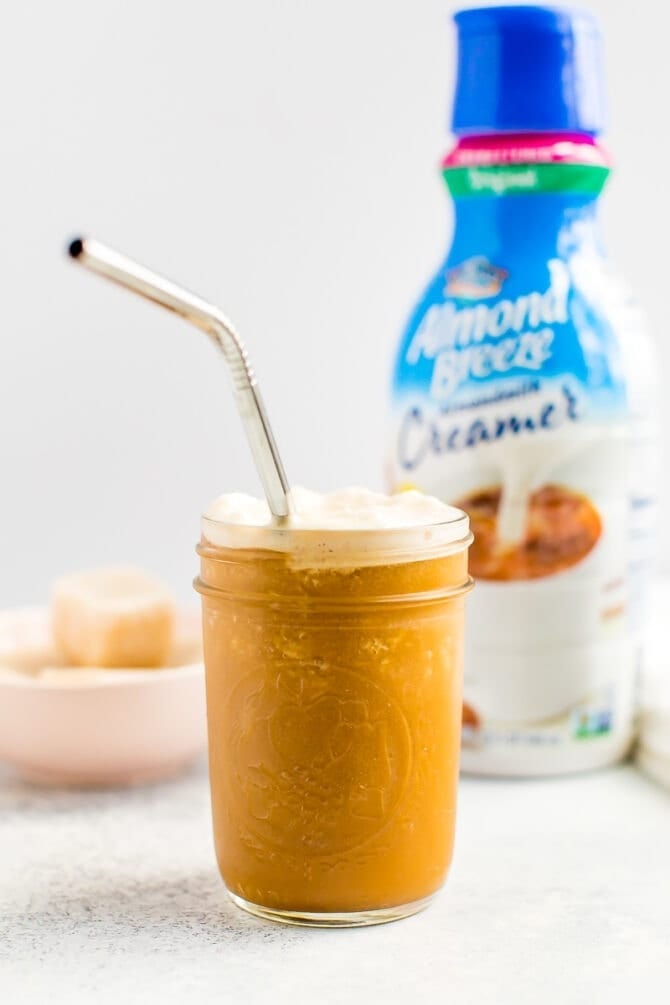 Almond Breeze Almondmilk Creamer is thick and creamy, just like a traditional creamer but dairy-free and vegan! The Unsweetened Original plant based creamer (what I used for this recipe) is only 10 calories and has 0 grams of sugar per serving… a huge upgrade from traditional creamer! I've been using a splash of this creamer for regular coffee, but I love how fun these creamer cubes are!
Just a little note: The Almond Breeze Almondmilk Creamer has "do not freeze" on the packaging. I won't freeze the whole container to save for later use, but it's totally fine to make creamer cubes out of it by freezing overnight.
How to Make Creamy Iced Coffee
Pour creamer in an ice cube tray and freeze for at least four hours… ideally overnight. After freezing, add your coffee and creamer cubes to a blender. Add your sweetener if you're using one. Pulse for coffee with crushed ice (my preference!) or blend until smooth. Pour into a cup, add a straw and enjoy!
If you're looking for good reusable straws, I highly recommend these stainless steel straws or Koffie straws. The Koffie straws are great for hot coffee too!
More Fun Coffee Recipes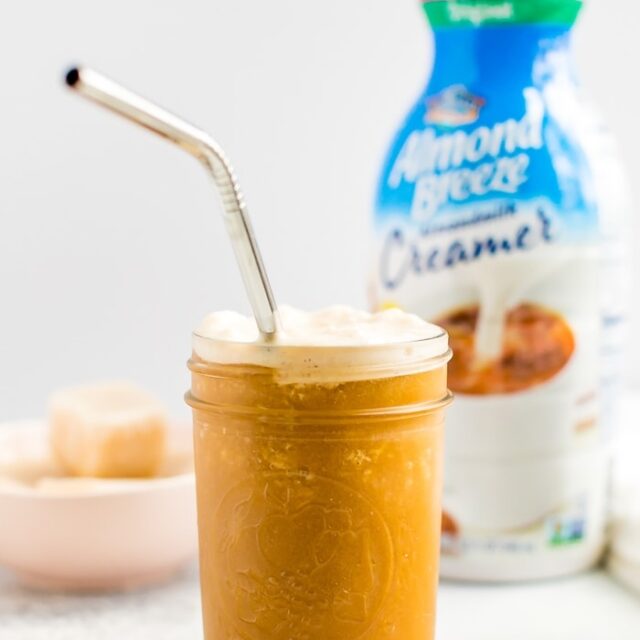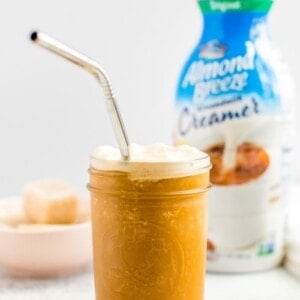 Creamy Iced Coffee
This creamy iced coffee made with Almondmilk Creamer cubes and cold brew coffee is the perfect, refreshing drink to get your morning started.
Instructions
Pour coffee into your blender and add as many creamer ice cubes you'd like. I added about 6. Add sweetener at this point if you're using it.

Blend until ice is crushed or the iced coffee is completely smooth. I really liked it with the crushed ice.

Pour into a glass or travel cup with a straw and enjoy.
Nutrition
Serving:
1
|
Calories:
61
kcal
|
Carbohydrates:
4
g
|
Fat:
2
g
Nutrition information is automatically calculated, so should only be used as an approximation.