Filled with apple cinnamon flavor these healthy Apple Pie Larabar Balls are the perfect portable snack.
Monday Funday! <— This is such a joke my computer wouldn't even let me type it. It kept autocorrecting Funday to Sunday. Of course I know that Mondays are usually never Fundays, but I'm taking the "fake it 'til you make it approach" — drinking a huge mug of coffee and pretending it's going to be a fun Monday.
You know what is fun? Grease Live. Did you watch? It was cute, but it felt a little too modern. I guess I'm a classic girl. I did love the Boyz II Men appearance though. If you didn't watch, read this recap. It's hilarious and I have to agree that Zac Efron should have been Danny.
Another fun thing = BALLS!! And I have yet another Larabar ball recipe for you.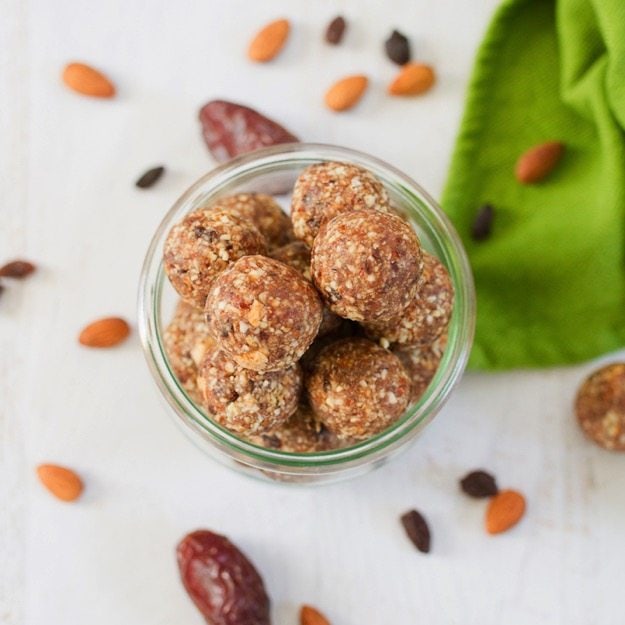 I would say that this is my favorite Larabar ball flavor, because they're filled with cinnamon and apple goodness — two of my absolutely favorite flavors — but I simply can't choose. I don't have kids but I imagine that picking your favorite Larabar flavor is like picking a favorite child. It's impossible, because they're all special in their own way and you love them equally. Did I take that too far?
So I'm not going to say that this one is my favorite, but I will say that it's darn good! You simply can't go wrong with apple pie flavored things… am I right?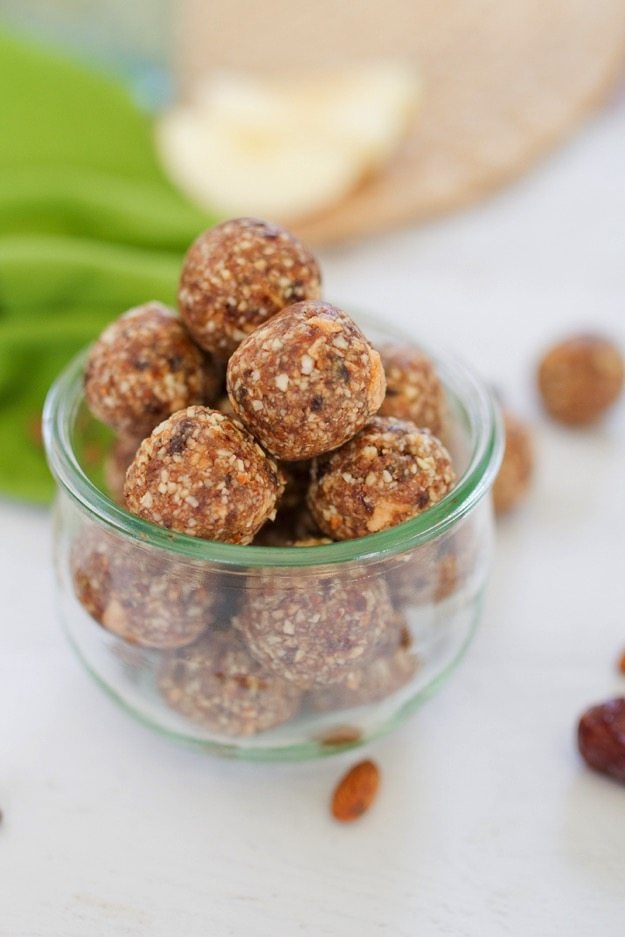 If you like apple pie and cinnamon flavored things you'll go crazy for these balls. Trust me.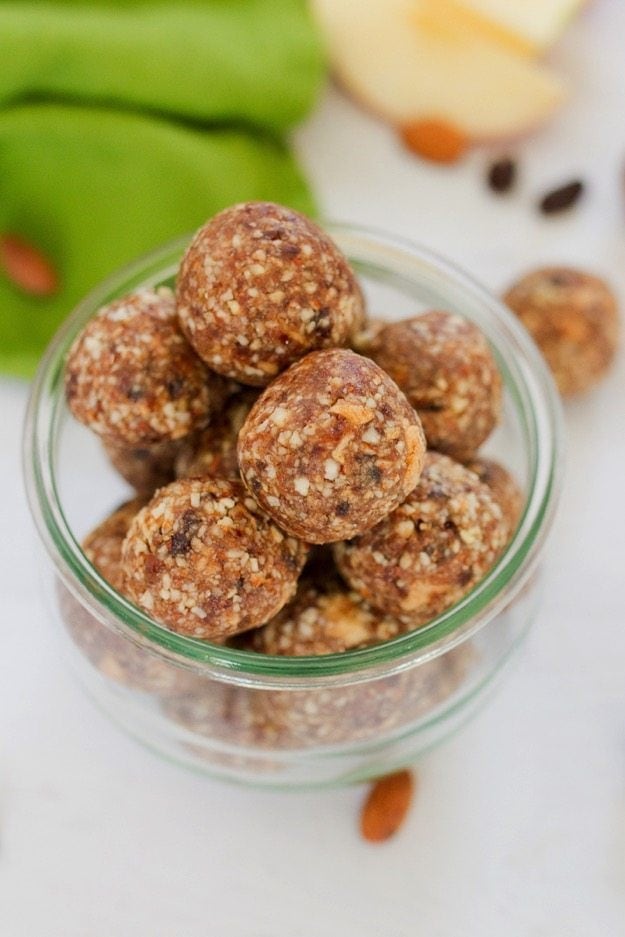 Print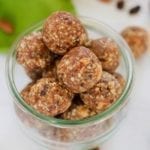 Apple Pie Larabar Balls
Author:

Prep Time:

10 mins

Total Time:

10 mins

Yield:

25
---
Description
Filled with apple cinnamon flavor these healthy Apple Pie Larabar Balls are the perfect portable snack.
---
Ingredients
1 1/2 cups almonds
1/2 cup pecans
3/4 cup medjool dates (about 10), pitted
1/2 cup dried apple slices
1/2 cup raisins
1 teaspoon cinnamon
pinch of sea salt
---
Instructions
Place almonds and pecans into food processor and pulse until they are chopped into small pieces. Place nut mixture in a bowl and set aside.
Put dates into the food processor and pulse until a paste forms (the dates will probably form into a sticky ball).
Add nuts back into the processor with the dates.
Add in dried apples, raisins, cinnamon and sea salt. Pulse until everything is well combined.
Scoop dough from food processor* and form into small balls using your hands.
Place balls into a sealed storage container and store in the fridge (for 1-2 weeks) or freezer (for 1-2 months).
---
Notes
*The dough may seem a little loose or crumbly at first, but it should be sticky enough to form into balls. If it seems way too crumbly, your dates may have been too dry. Simply add a little water (starting with 1-2 teaspoons) until the mixture is sticky enough to hold together and form into balls. If you notice that your dates or apple slices are too dry you can soak them in water for 10 minutes or so to rehydrate. Drain the water and use as normal in the recipe.
---
Nutrition
Serving Size:

1 ball

Calories:

90

Sugar:

9g

Fat:

4g

Carbohydrates:

12g

Fiber:

2g

Protein:

2g