Give your day a nutrition "punch" with this delicious smoothie featuring creamy avocado, spinach, fresh mint and pear. (Sponsored by Dole.)
Happy Fridaaaay!! No, I haven't had one too many mason jars of cold brew coffee. I'm just excited because Alyssa and I are going on a little road trip this weekend. We're headed to Charlotte, NC to celebrate this lovely lady and her coming bundle of joy. Can't wait!
Before I head out I wanted to pop in and share a new smoothie recipe I've been hooked on lately.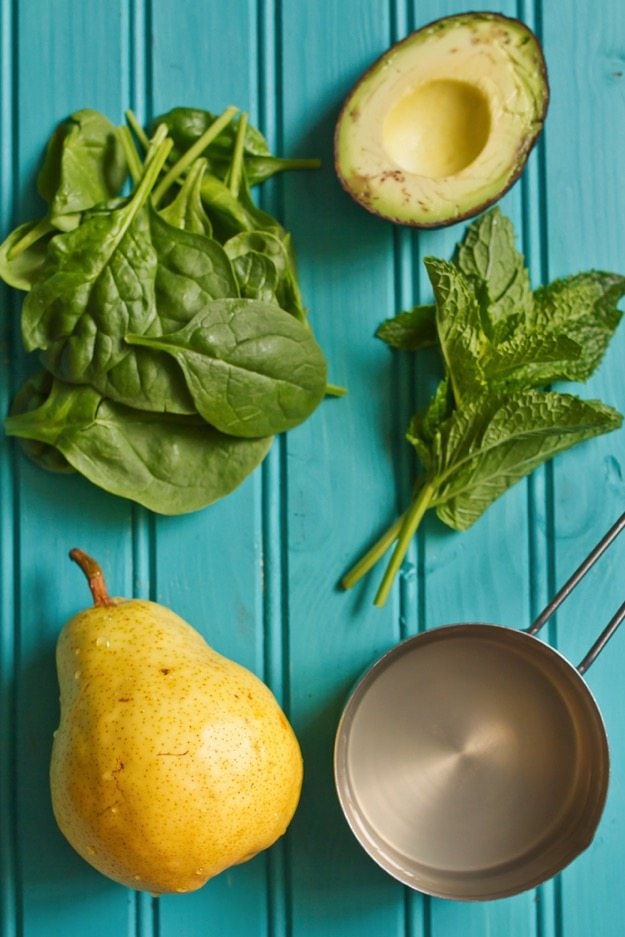 It's packed with lots of green — fresh pear, spinach, avocado and mint — and blended into creamy perfection.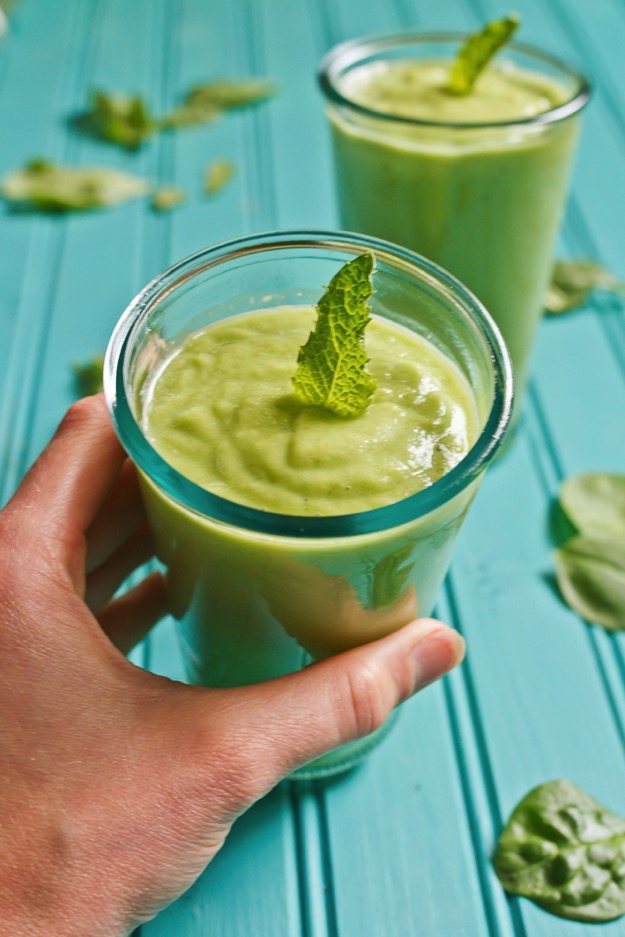 For whatever reason I rarely buy pears. I think it's because they can sometimes be a little mealy (a texture I despise), but they're actually really, really good in smoothies. If you haven't tried adding pears to your smoothies, I highly recommend trying it. The same goes for avocado in smoothies — sounds a little strange but it adds such a creamy texture and lots of healthy fat!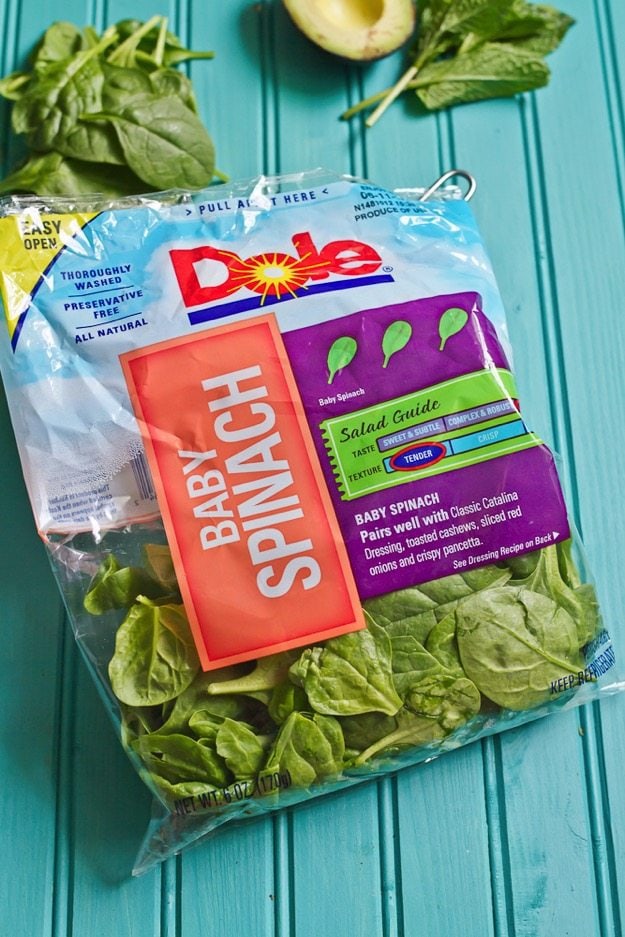 I can't claim credit for coming up with today's smoothie recipe. It's actually one of the recipes that Dole will be sharing with folks as they go on a 15-day, 11,700 mile journey this summer called the Get Up and Grow! Tour.
I had the pleasure of working with Dole last year and I'm really excited to be teaming up with them again this year. I'll be sharing recipes featuring some of my favorite Dole products, participating in a few social media chats and helping the company spread the message of making healthy eating a #1 priority.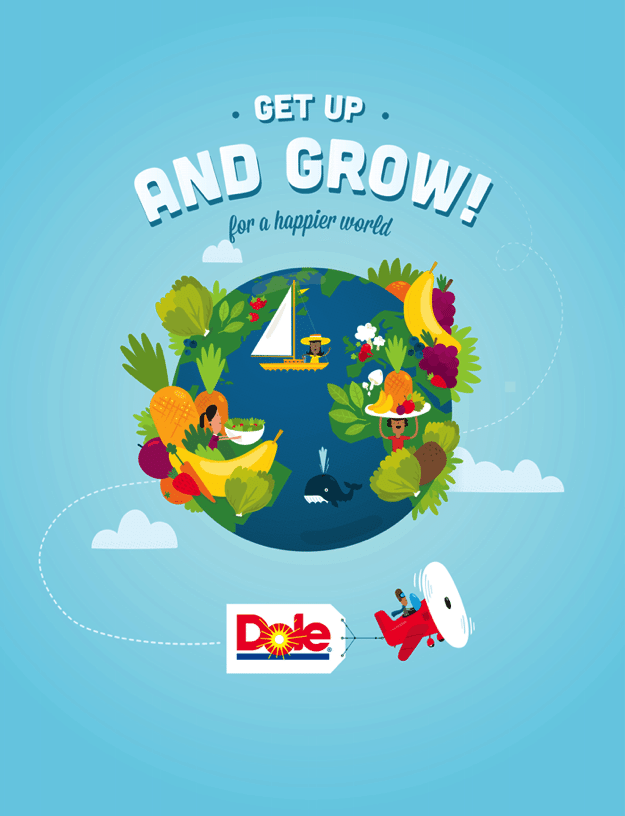 A little more about the Get Up and Grow! Tour —
Basically the Dole team is going on an epic road trip across the US and Canada with colorful caravans of rolling kitchens this summer. They'll be delivering innovative new recipes, product samples, a do-it-yourself smoothie bar, free giveaways for the whole family and other activities specifically created to showcase the fun, flavor and preparation possibilities of fresh fruit and vegetables and a plant-based diet.
The new recipes available for sampling range from the Power Punch Smoothie I'm sharing today to Spinach-Avocado Hummus, Grilled Banana Parfaits and this Charred Summer Salad, which is definitely on my summer must-make list!
Dole will be holding special events across 45 cities in 25 U.S. states and four Canadian provinces from now until September. Check out the full tour schedule to see if there are any events near you. I'm bummed there isn't an event in Virginia this year. Fingers crossed for next year.
That said, even if there aren't any events near you, you can still get involved by making an online healthy-living pledge AND trying some of the recipes.
Visit the Get Up and Grow! Tour site, take the pledge and create your own personal page committed to living healthier, eating more fruits and vegetables and setting health and happiness goals. Those who return to their page to track their goals throughout the year will have the chance to receive free Fitbits, DOLE fresh fruits, vegetables and salads, and a six-day health-makeover getaway to the California Health & Longevity Institute at the Four Seasons West Lake Village in California. <— A health and fitness focused trip to California? Sign me up!
Back to the Power Punch smoothie… It's creamy, hydrating and perfect for summer. I made the full recipe on Thursday afternoon and drank one smoothie as a mid-afternoon snack and saved the other one for breakfast today. I topped it with a little granola and ate it with a spoon. So good!
2 smoothies
adjust servings
Ingredients
1

pear, quartered with peel

1/2

avocado, peeled and pitted

1 1/2

cups coconut water, divided

1/2

cup DOLE Baby Spinach

2

tablespoons fresh mint leaves
Instructions
Combine pear, avocado, ¾ cup coconut water, spinach and mint in blender.
Cover and blend until smooth.
Add remaining coconut water and blend. Serve.
Here's a quick sample of other tasty recipes that can be found on the Get Up and Grow! site. They all look delicious but the shrimp and blackberry salad is calling my name. Definitely gotta try that one soon!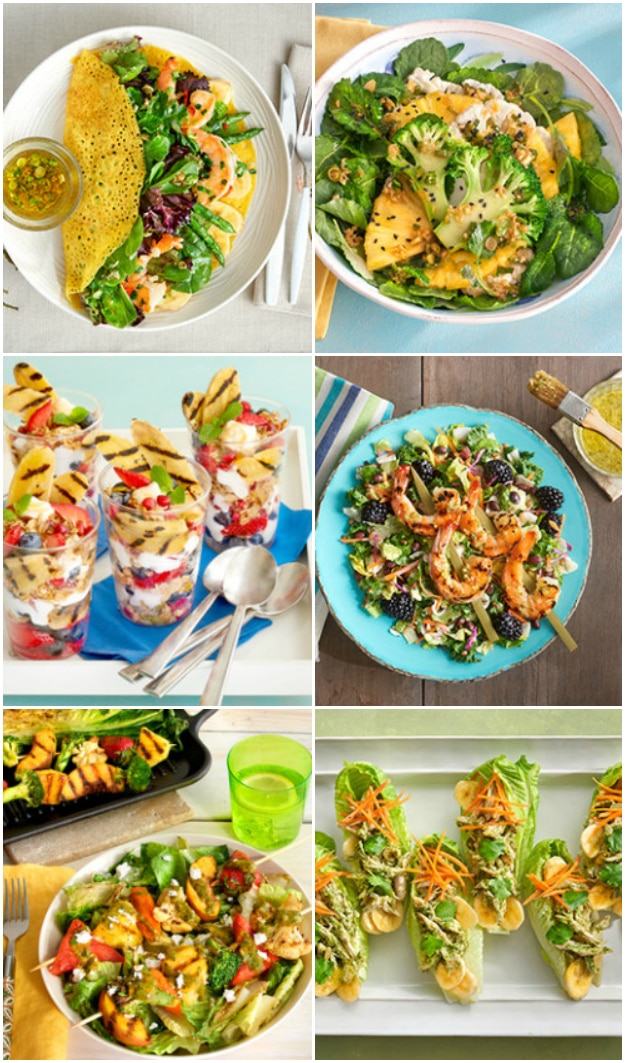 As mentioned, this post is sponsored by Dole. As always all opinions are my own. Thank you for supporting the brands that make EBF possible.