Similar to a mango lassi, this simple protein-packed smoothie requires only three ingredients — mango, Greek yogurt and almond milk. Creamy, cool and deliciously refreshing on a hot summer day. 
I love apples, pumpkin and butternut squash just as much as next girl but I'm so not ready to give up on summer just yet. It's still hot here in Richmond, our farmers market is still loaded with summer produce and it's definitely still smoothie season in my mind. Who's with me on this?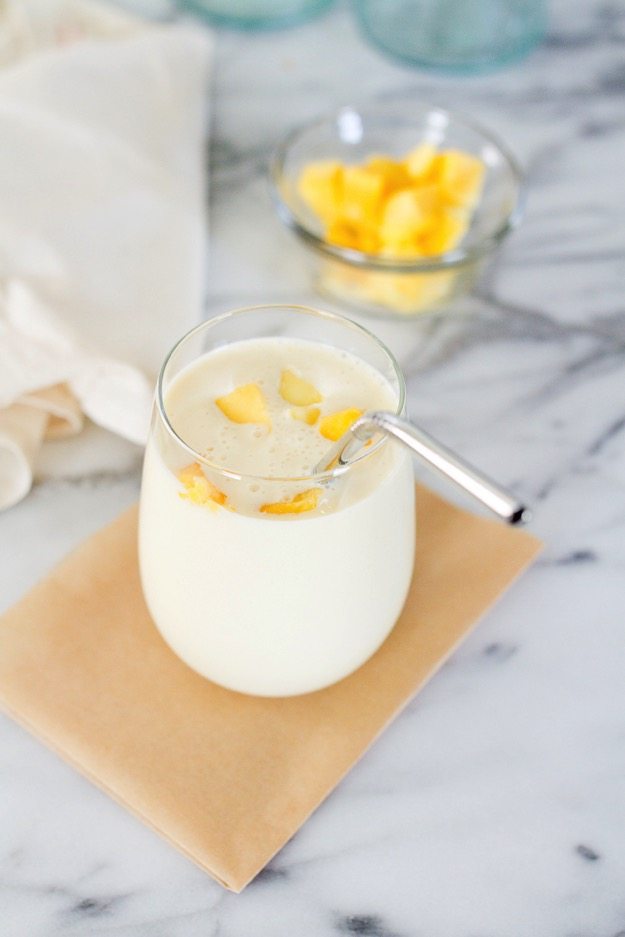 If you're shaking your head yes, I have JUST the smoothie recipe for you!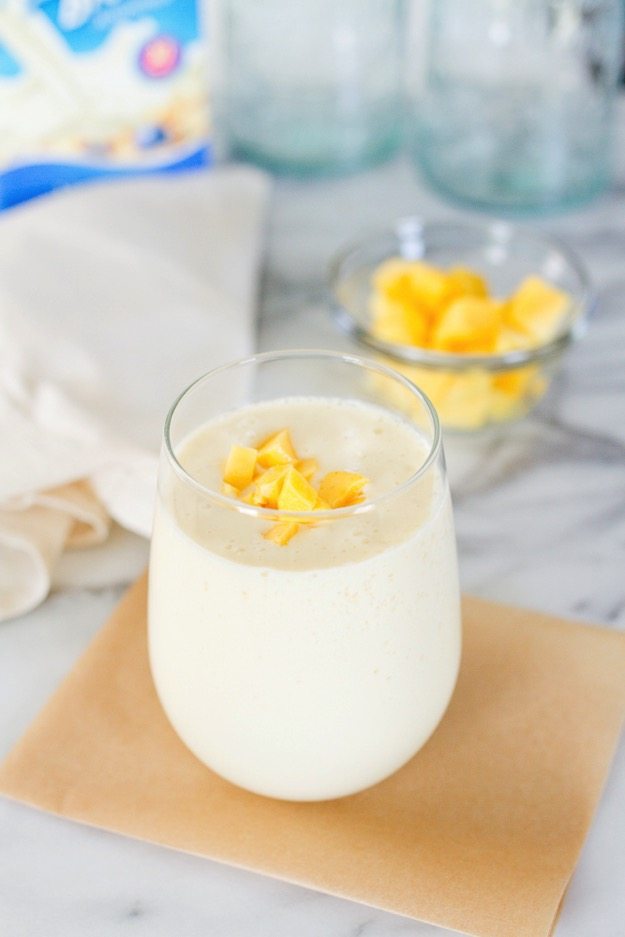 It's similar to a mango lassi, only a tad healthier because I stuck with three simple ingredients (protein-packed Greek yogurt, unsweetened vanilla almondmilk and frozen mango) and skipped with added sugar and cream. I didn't add any Indian spices, but next time I make it I am going to add some because I bet it would be delish and cardamom has some amazing health benefits.
I used plain Greek yogurt and unsweetened almond milk so the smoothie is a bit tart and not over-the-top sweet. That said, if you like sweeter smoothies feel free to use a flavored Greek yogurt or sweetened almond milk.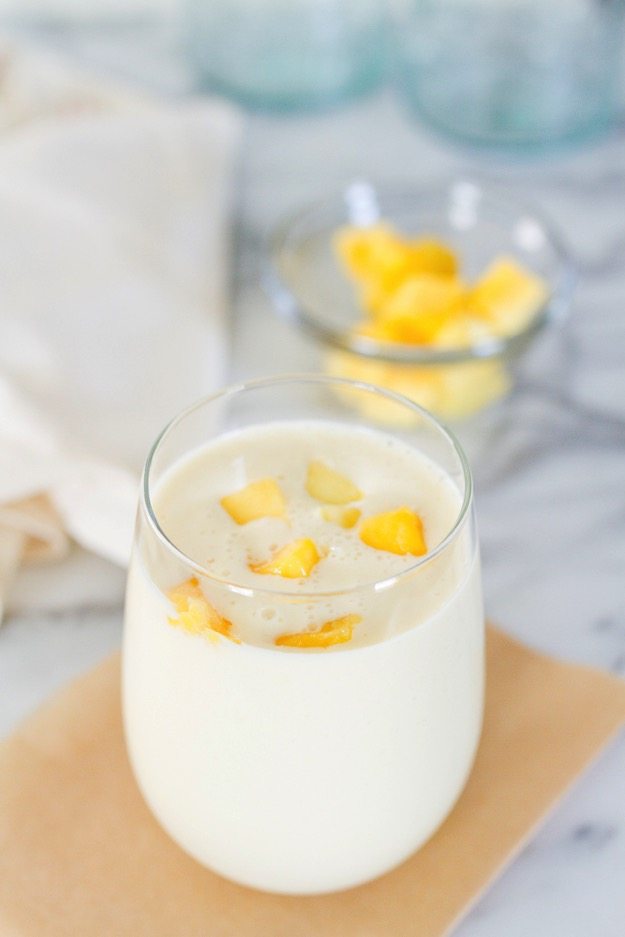 It's refreshing, extra creamy and excellent for sipping poolside. <— I know this because I tested it last weekend. Ready to dive in? Here's the recipe.
3-Ingredient Mango Smoothie
1
adjust servings
Ingredients
1

cup frozen mango chunks

1/2

cup Greek yogurt
Instructions
Place all ingredients in a high-powered blender and blend until smooth.
Pour into a glass, top with a few mango chunks and enjoy!

If you happen to try this smoothie, please let me know in the comment section or better yet, share a photo via social media. Don't forget to tag me (@eatingbirdfood) so that I see it. You have no idea how excited I get when you try my recipes. It makes my day! <3