Happy Monday friends. I hope you had a grand weekend.
First off, thank you, thank you, thank you – for all the congrats on our engagement and the sweet comments on Isaac's guest post. He was apprehensive about sharing the story and I assured him it would be well received – and of course it was because you all are awesome!
Overall our weekend was pretty relaxing, although we did get a jump start on a few wedding related things – went to check out a few venues, researched online and all that jazz. I guess I was just sort of out of the loop on weddings before being engaged but they are sooo expensive. Researching online I found that the average wedding in Richmond, VA costs around $26K. <– Holy moly! We don't have anywhere near that sort of budget (actually we don't even have a budget yet) so I'm on the lookout for any kind of DIY ideas I can find as well as tips on how to reduce costs. If you have any, please let this lady know. 🙂
Other highlights of the weekend included two awesome workouts – my first hot yoga class in over a year (soo sweaty!) and this Lean Arms workout from the Tone It Up girls.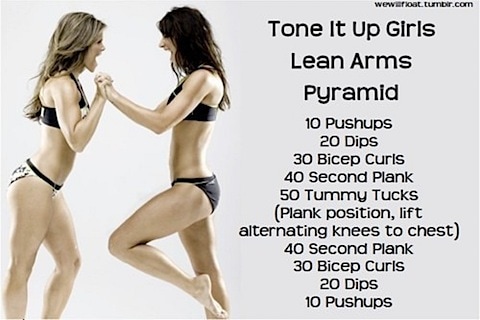 I actually stumbled upon this while perusing Julie's blog (Peanut Butter Fingers) and recognized it from the Tone It Up Bikini Challenge. I did the workout 2 times through and definitely felt the burn. I'm already excited to try out the Lean Legs pyramid this afternoon. <– Which just so happens to be today's challenge.
I also wanted to share the delicious breakfast I had this morning – a cinnamon oatmeal cookie smoothie! It's sort of an oldie but goodie, because I made a version of this smoothie before. However, since the smoothie was featured in the Tone It Up Holiday Special last month several people have been tweeting about it and asking for the recipe so I figured I would repost the new variation for anyone who hasn't had a chance to try it.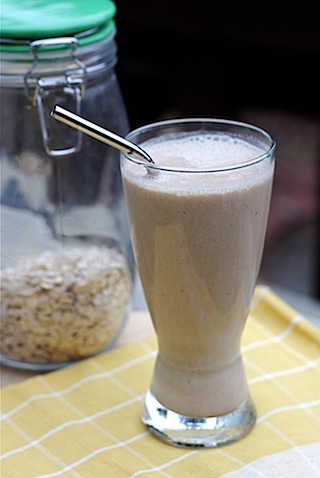 Print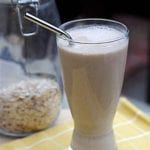 Cinnamon Oatmeal Cookie Smoothie & Lean Arms
---
Description
Cinnamon Oatmeal Cookie Smoothie
---
Ingredients
1/2 – 1 frozen banana (note- peel your bananas before you freeze them)
3/4 -1 cup unsweetened vanilla almond milk
3 Tablespoons old fashioned oats
1 scoop vanilla brown rice protein powder
½ teaspoon cinnamon
½ teaspoon vanilla
¼ teaspoon ground ginger
¼ teaspoon nutmeg
---
Instructions
Place all ingredients in a high-powered blender and blend until smooth. If the smoothie is too thick, add a little more almond milk.
Pour into a glass or bowl (depending on whether you want to use a spoon or straw) and top with 1 Tablespoon of dried fruit, nuts or other topping.