Almond milk is an awesome non-dairy milk alternative for drinking, cooking and baking! Here I'm breaking down why it's such a good option, how easy is to make your own and sharing some of my favorite almond milk recipes!
There are so many non-dairy milk alternatives out there, and while I've tried (and enjoyed) a ton of them, almond milk is still my go-to. Why? In my opinion, it has the most mild, diverse flavor and it works in practically every recipe! I love using almond milk in everything from sweet breakfasts to savory main dishes to desserts. Before we jump into some recipes using almond milk, I thought I'd be fun to share some almond milk facts.
Is almond milk good for you?
Yes! Almond milk is great for anyone who has a dairy intolerance, wants to cut out dairy or wants a lower calorie milk option. Almond milk is rich in Vitamin E and healthy fats, and some brands fortify their almond milk with vitamin D and calcium as well (be sure to read your labels because many commercial brands add thickeners, gums and sweeteners). I personally reach for the unsweetened almond milk to stay away from added sugars, or make my own.
How do I make almond milk?
If you're looking for the healthiest almond milk, homemade is your best option — and it's easy to make! Just grab a blender, add almonds and water, and blend. The basic ratio is 1 cup almonds to 2 cups water. Once blended, you'll want to strain out the almond pulp (also known as the flesh) with a strainer or cheesecloth. You can also take a step further and flavor the almond milk by adding vanilla extract, salt and/or sweetener. Quick tip: almond milk can also be made by adding water to almond butter. Just add 3 tablespoons of almond butter and 1 1/2 cups water into a blender, process until combined and strain (optional).
How do I use almond milk?
Pretty much the same way as you would cow's milk! I like to almond milk in smoothies, breakfasts, main dishes, and desserts. It's a great ingredient to experiment with! Try drinking it alone or try it in a new recipe you find… get creative!
Can I use almond milk instead of cow's milk in cooking?
Yes! I often swap out cow's milk for almond milk when I'm cooking. I don't notice a flavor difference and I like to say I've got a refined palate. 😉
Can I use almond milk instead of milk in baking?
Yes, but your product might turn out slightly different than if you use cow's milk. You may already know this, but baking requires crazy precision! If a recipe has been created and tested using almond milk, you're in the clear! If a recipe has been created and tested using cow's milk, you can still use almond milk but you might notice some changes in appearance and texture. In my opinion, it's not a huge deal if a muffin doesn't rise as much or has a denser texture, but you can decide for yourself. Here is a helpful article that breaks down the difference of using different types of milks for baking muffins. Do some experimenting with your baked goods to see what works!
On to the recipes! I have sooooo many almond milk recipes on my site, so I'm excited to share some of my favorites here for you!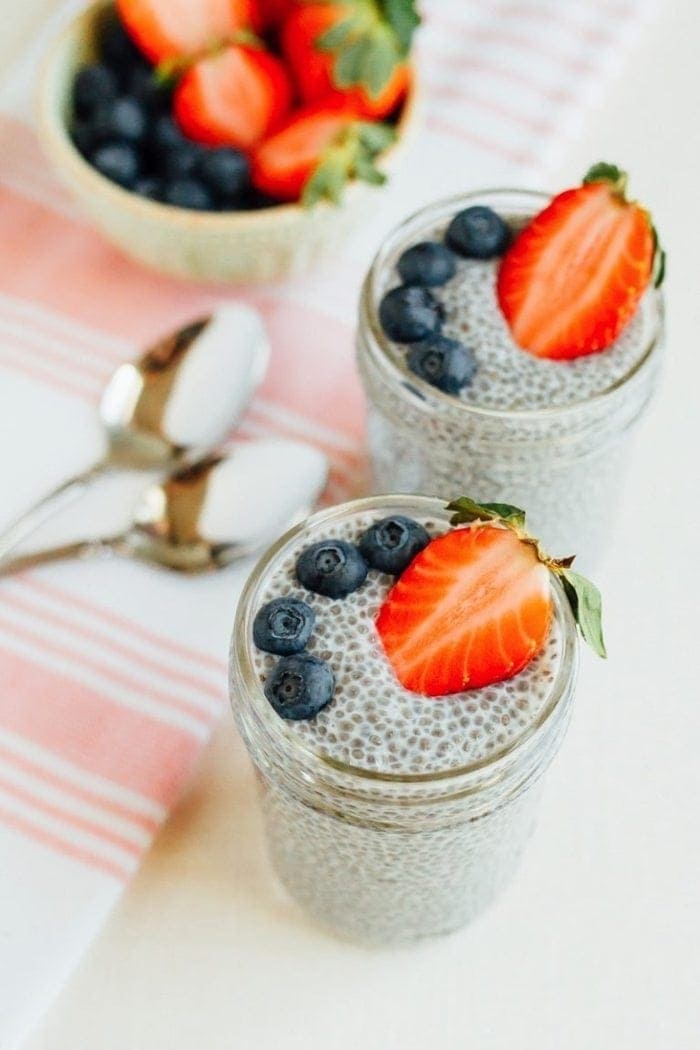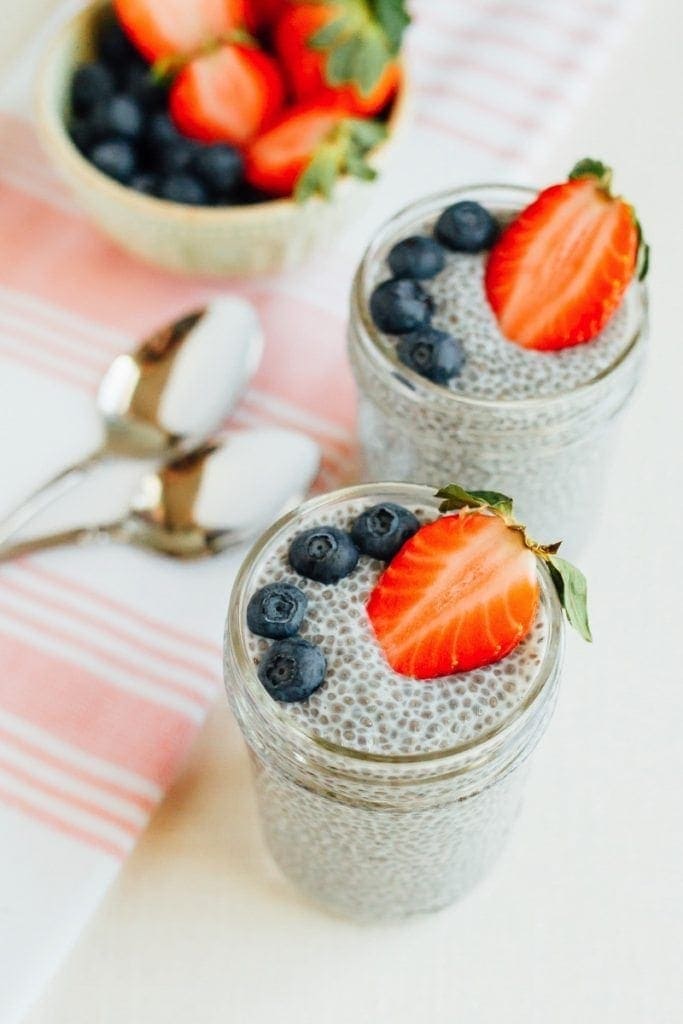 Chia Pudding – I LOVE making chia pudding with almond milk for a quick and healthy breakfast or snack. Check out this chia pudding recipe for the basic ratio and then experiment with different flavors!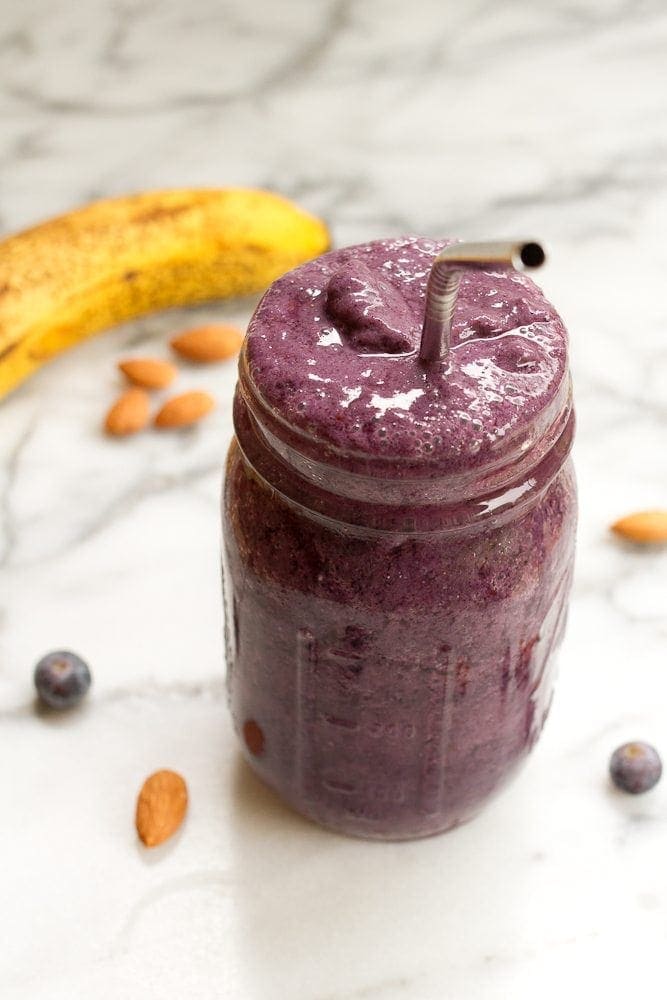 Blueberry Almond Smoothie – This delicious, 5-ingredient smoothie combines blueberries, banana, almond milk, coconut water and spinach for a creamy and satisfying breakfast or snack. You can also add a scoop of protein powder or Greek yogurt for added protein!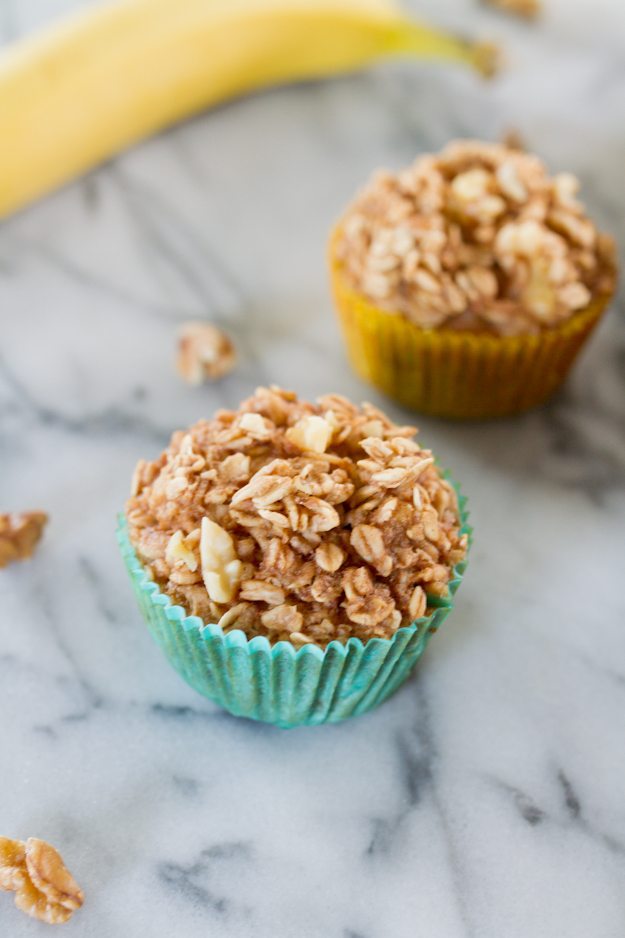 Baked Banana Oatmeal Breakfast Cups – Take oatmeal on-the-go with these baked banana oatmeal cups! They taste just like banana bread and are a delicious, portable breakfast option. Make a batch on Sunday and you'll have breakfast ready for the week. (They're kid friendly, too!)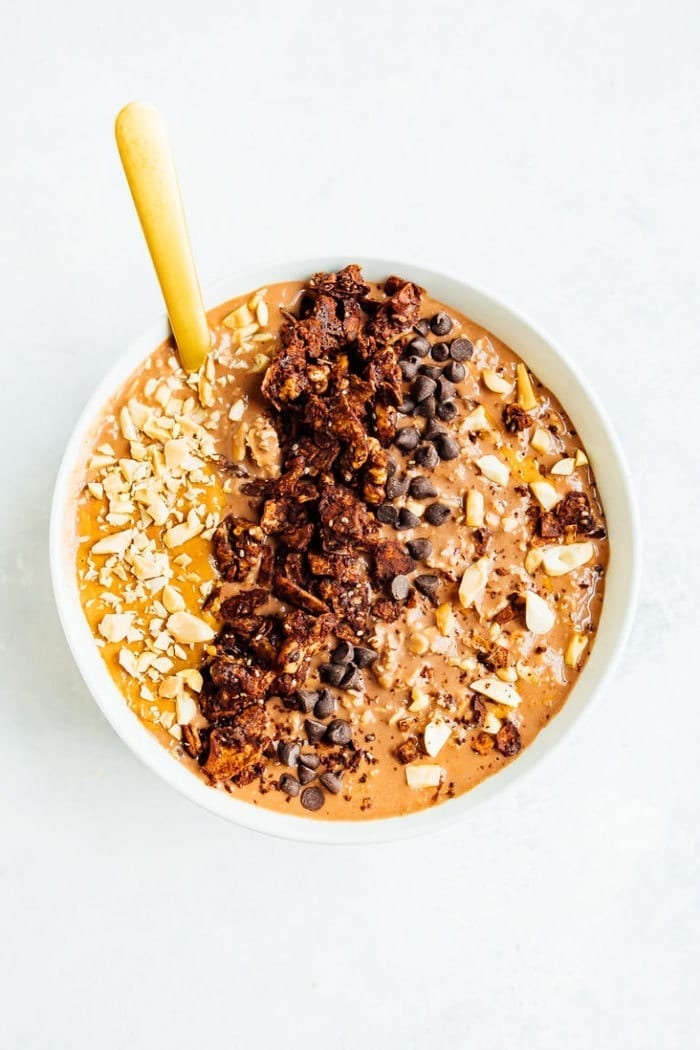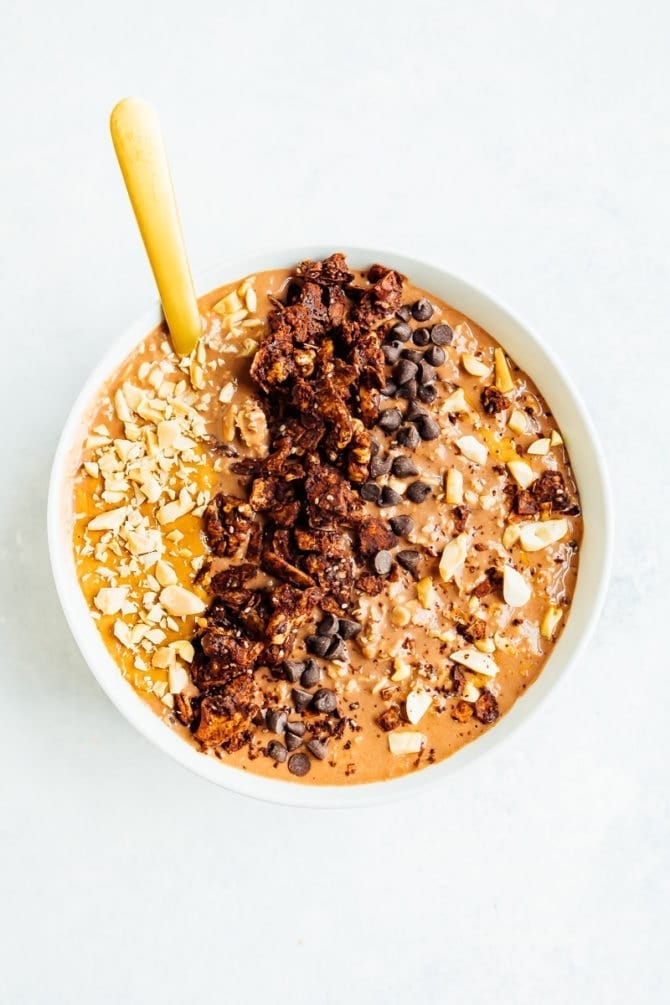 Peanut Butter Cup Overnight Oats – I use almond milk for all of my overnight oats recipes! This one combines chocolate and peanut butter for a delicious, filling breakfast that tastes like dessert – what's not to love?!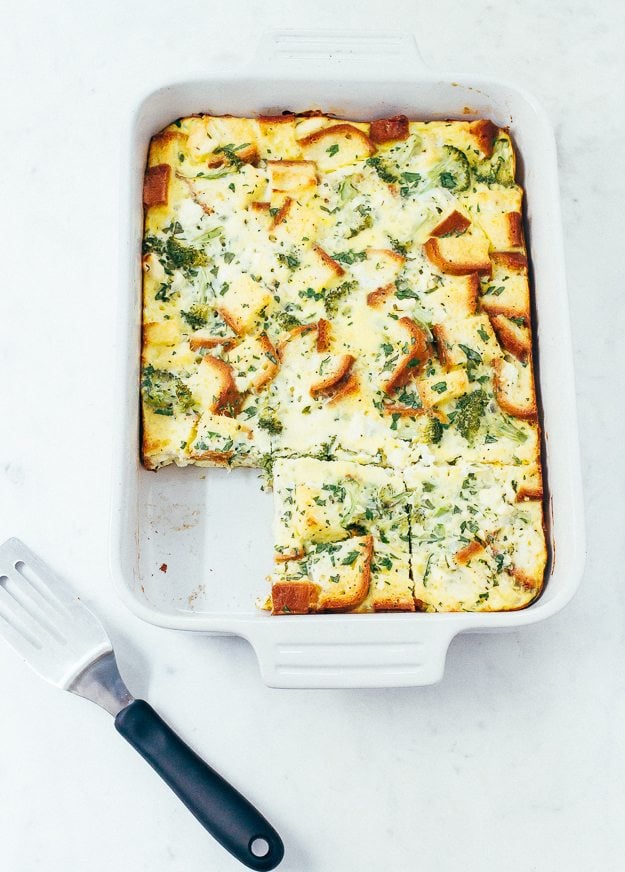 Healthy Breakfast Casserole – A make-ahead healthy breakfast casserole that's flavorful, cheesy, packed with protein and much lighter than traditional breakfast casseroles. Perfect for brunch and serving a crowd!
Blueberry Cobbler Overnight Oats – Another overnight oats recipe made with almond milk. These blueberry cobbler overnight oats are loaded with blueberries and topped with a crunchy, gluten-free crumble. It's like having dessert for breakfast, but still healthy!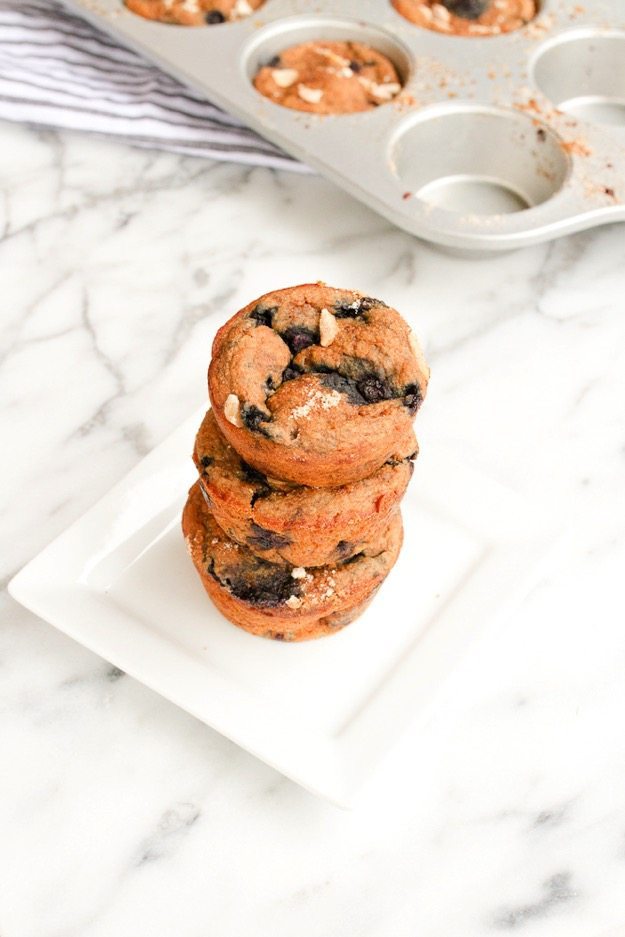 High Protein Blueberry Almond Muffins – These healthy blueberry muffins are packed with good-for-you ingredients — and they're gluten-free, low in fat and sugar, high in protein and only 100 calories each!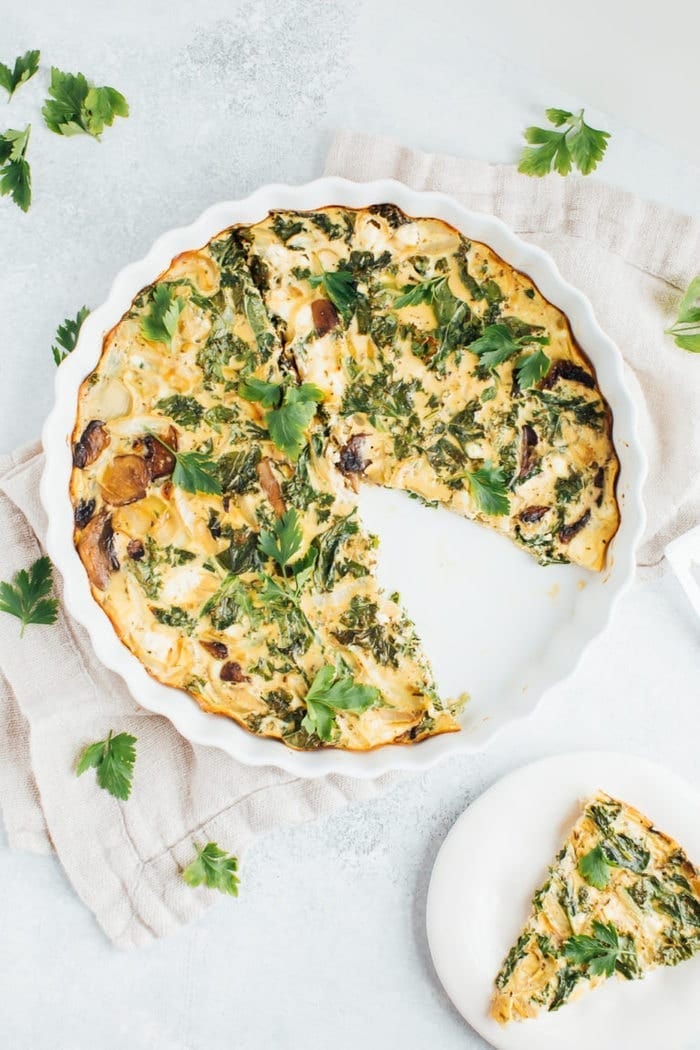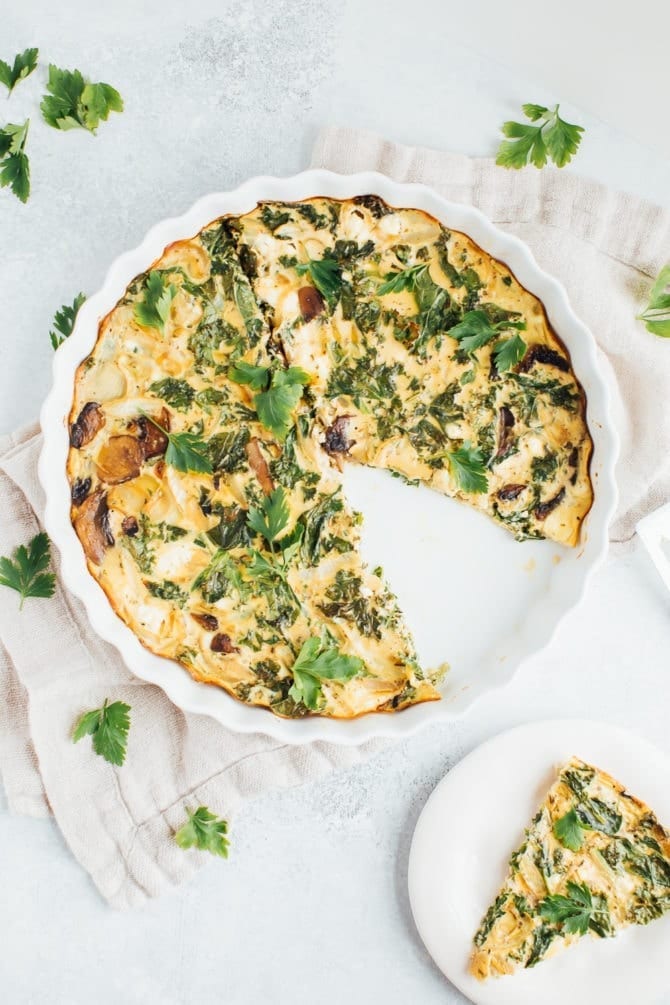 Kale and Feta Crustless Quiche – Almond milk works great for making quiche! This crustless quiche is such an easy low-carb meal that can be served for breakfast/brunch, lunch or dinner. You'll love the delicious combination of kale, onions, mushrooms and feta.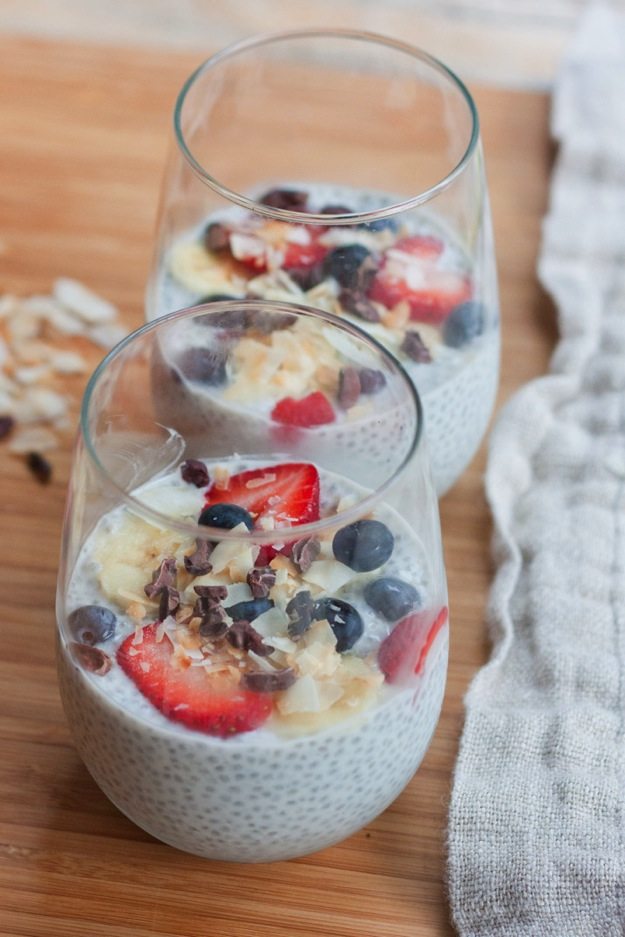 Banana Split Chia Seed Pudding – Another chia pudding recipe – this one tastes like a banana split. It's made with bananas, berries, toasted coconut flakes and cacao nibs!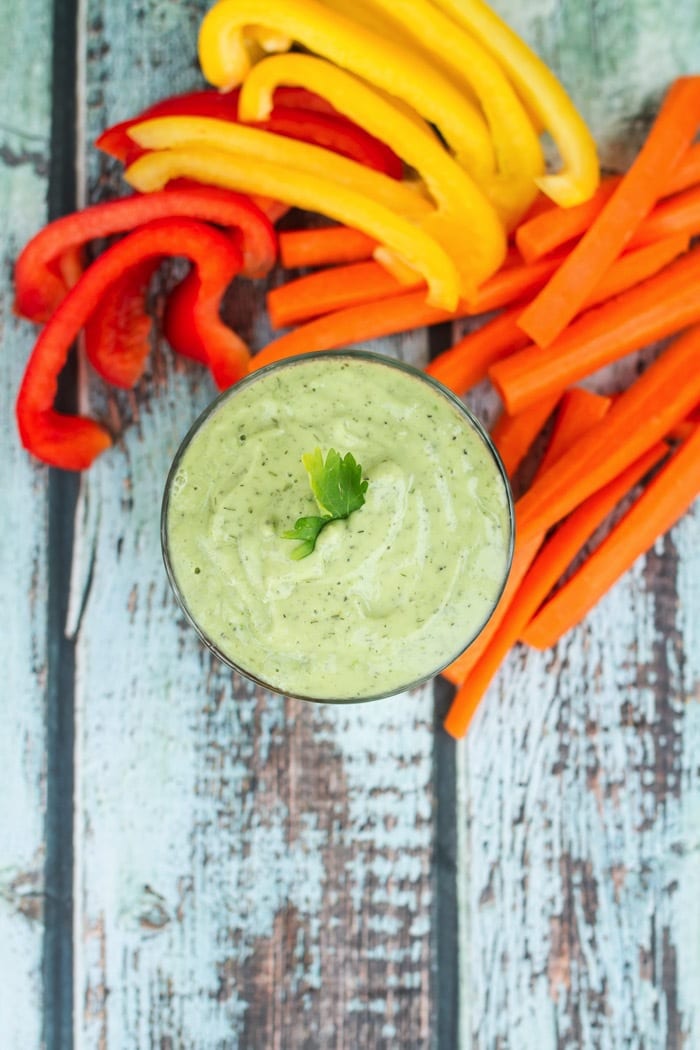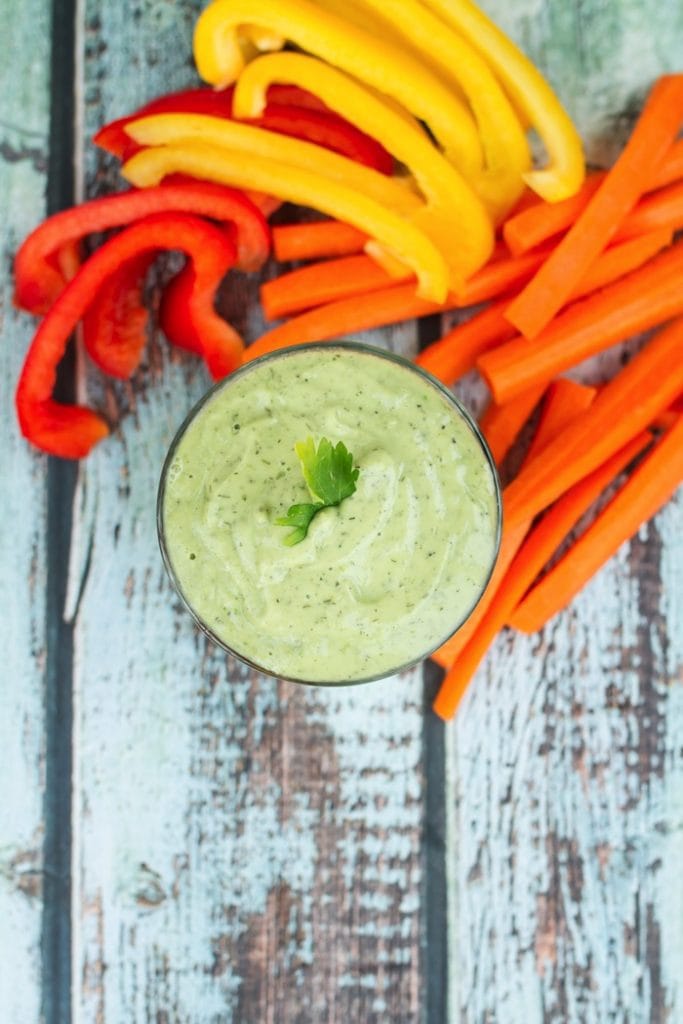 Avocado Ranch Dressing – Homemade avocado ranch dressing that's unbelievably creamy, vegan and gluten-free! Perfect for dressing any type of salad or as a dip for veggies.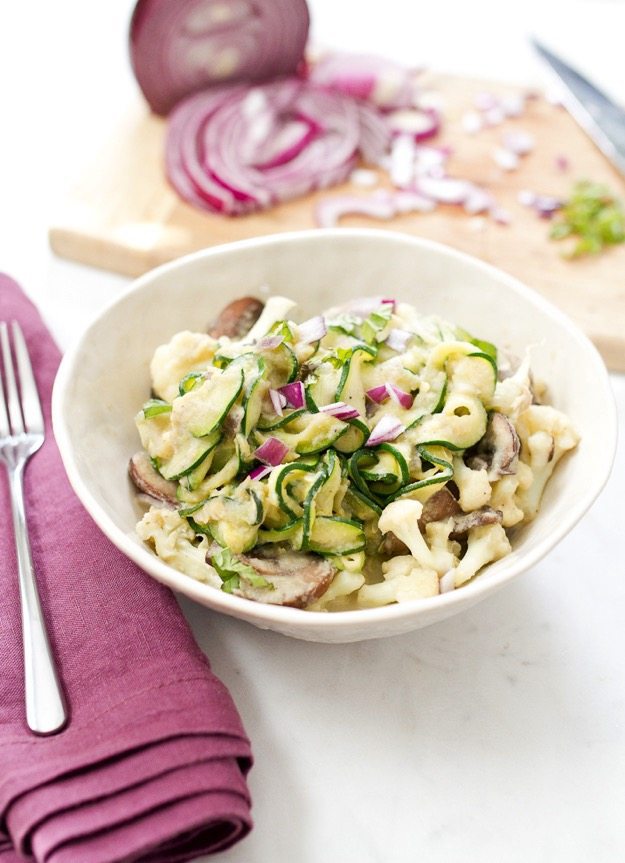 Zucchini Noodle Fettuccine with Cauliflower Alfredo – This healthy fettuccine alfredo recipe features a base of spiralized zucchini noodles with a creamy cauliflower almond alfredo sauce. It's a quick and easy dinner that's packed with veggies, and much lighter than a traditional fettuccine alfredo.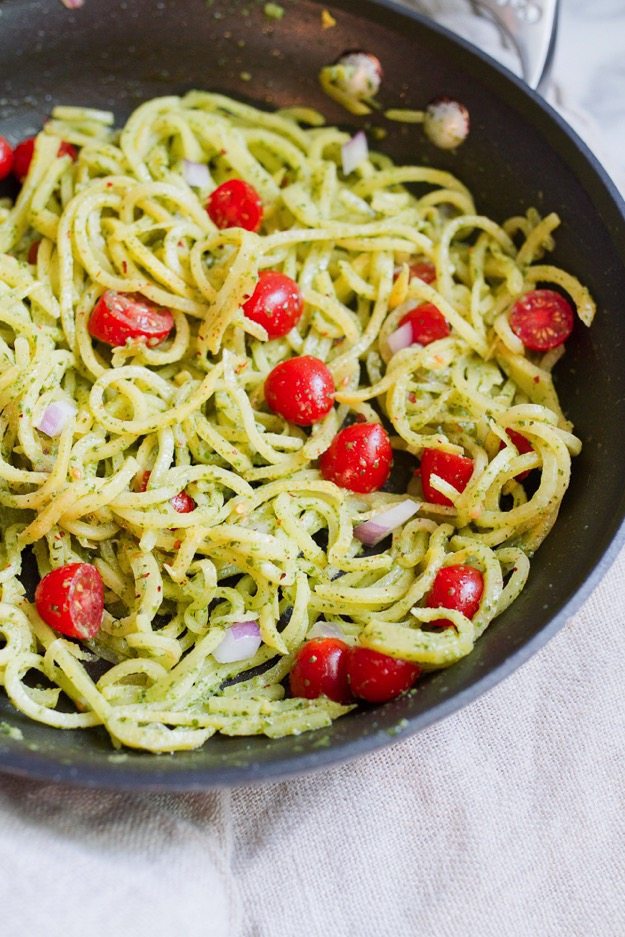 Creamy Pesto Rutabaga Pasta – A healthy take on regular pesto pasta. This side dish is made with rutabaga noodles, fresh pesto and almond milk. It takes only 15 minutes and tastes absolutely delicious!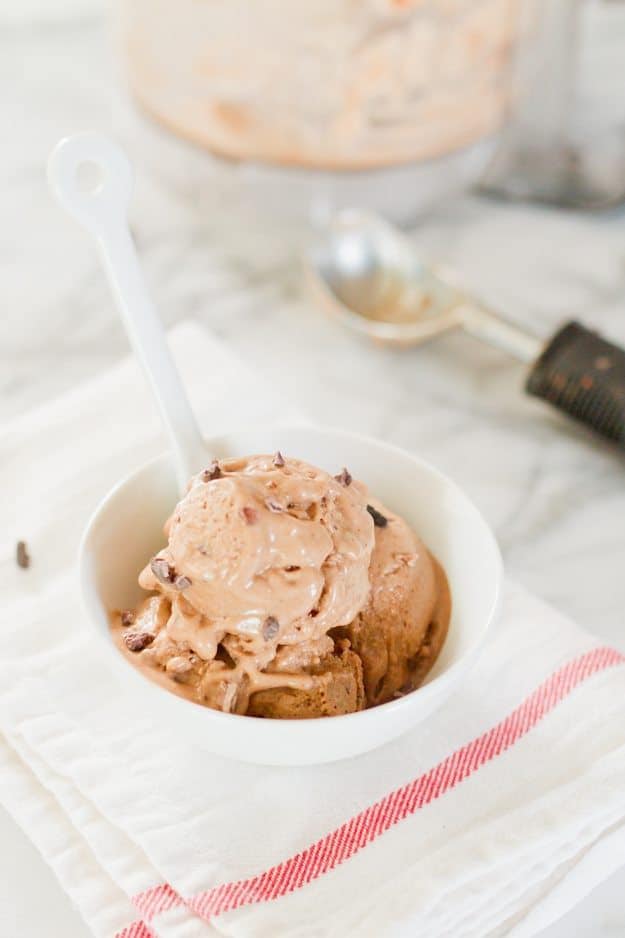 Healthy Chocolate Banana Ice Cream – Make healthy chocolate banana ice cream with frozen bananas, cacao powder, almond milk and almond butter. It's absolutely delicious, healthy, dairy-free and doesn't require an ice cream maker!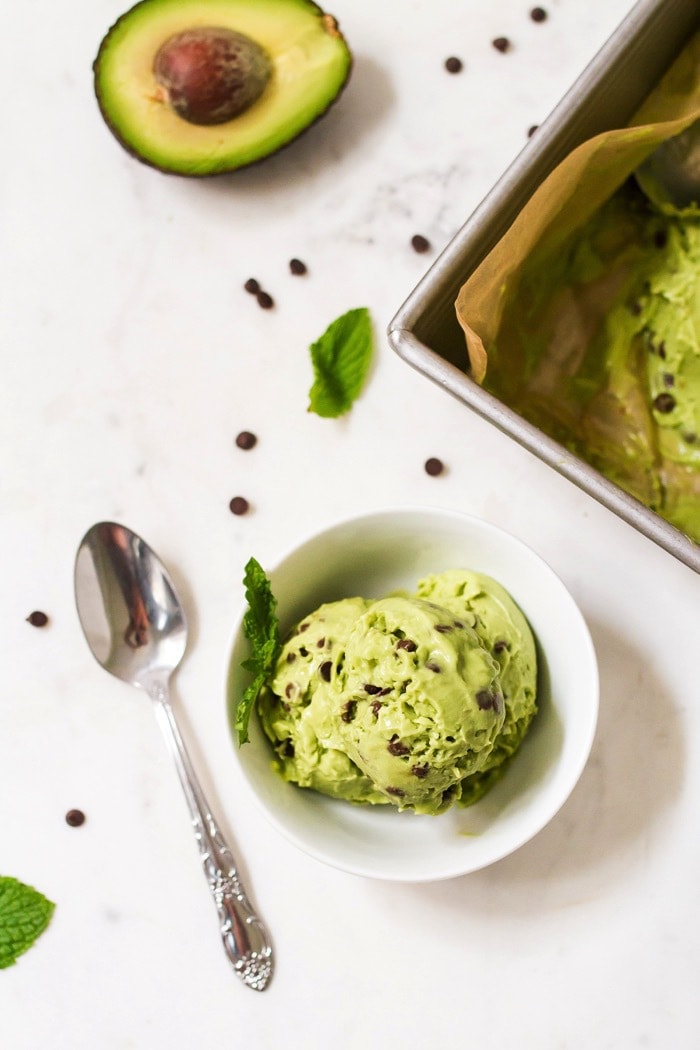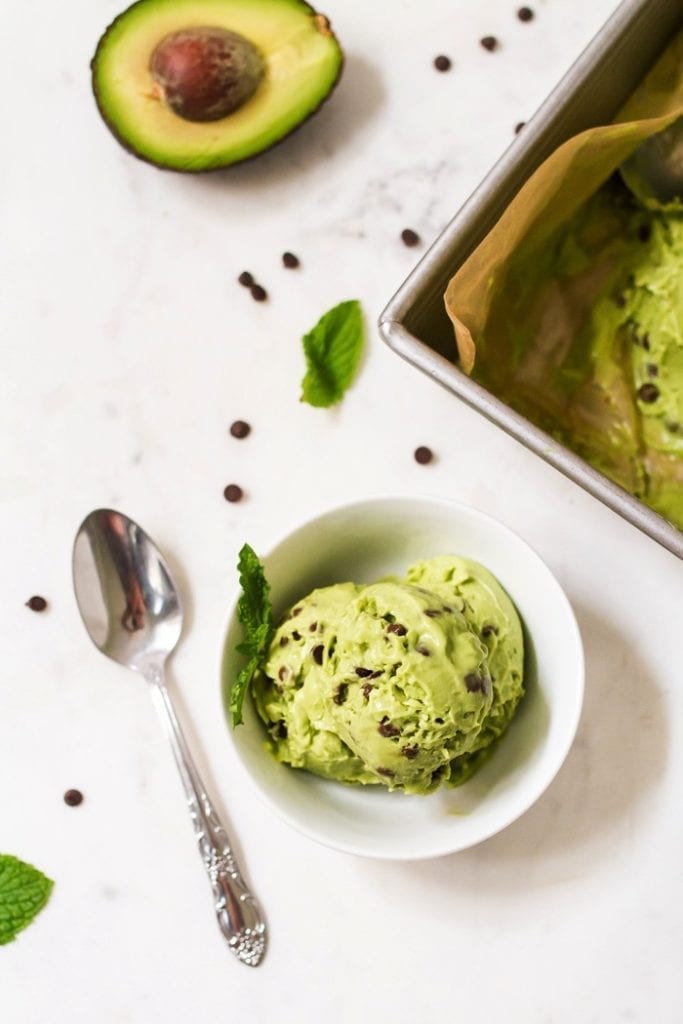 Mint Chocolate Chip Cado Cream – This Mint Chocolate Chip Avocado Ice Cream is made with only six ingredients and doesn't require an ice cream maker! It's also dairy-free, gluten-free, vegan and paleo-friendly.
What's your favorite almond milk recipe or way to use almond milk? 
This post may include affiliate links. Thank you for your support.