This simple apple cider vinegar chicken is my go-to recipe when making grilled chicken because it's easy, versatile and delicious! Enjoy right away or use the grilled chicken for meal prep throughout the week.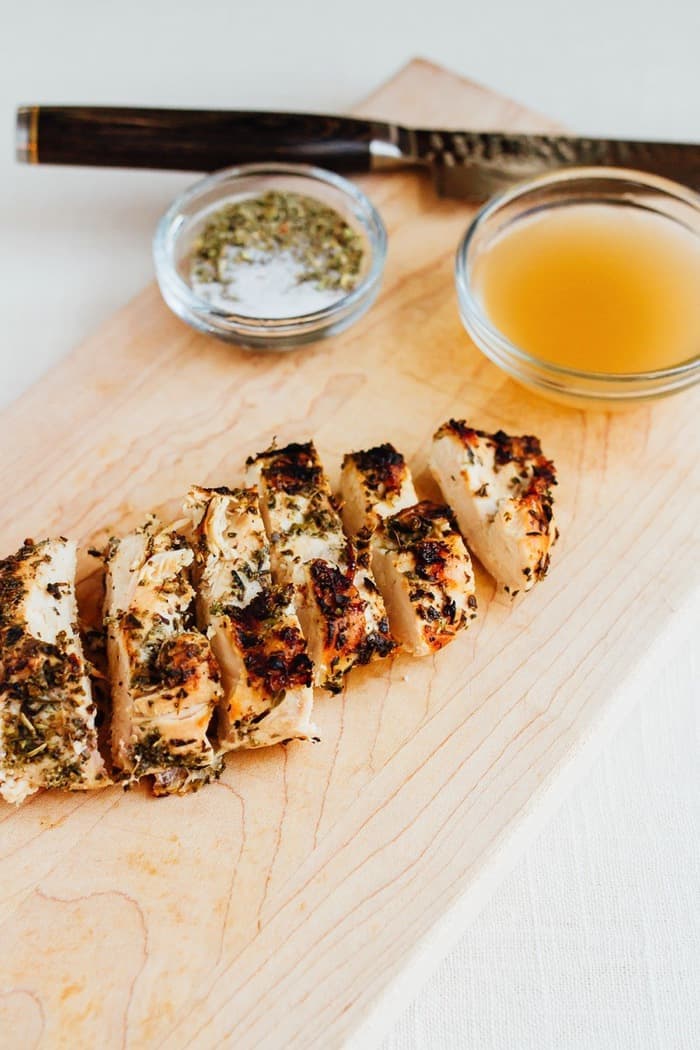 I've had this recipe ready to go for a couple months now and I'm excited to finally share it for a couple reasons 1. It's a recipe that Isaac and I use ALL THE TIME 2. It's tasty 3. The weather is getting warmer so we can finally get back to grilling outdoors rather than using a grill pan or the oven to make it.
I'm all about shredded chicken. The crock-pot method is sooo easy and great for meal prep because you can use it in a variety of recipes — soups, casseroles, chicken salad, etc. But for actual salads and meal prep bowls I usually prefer grilled chicken. It just has better flavor and texture, IMO. That's why I started making this apple cider vinegar chicken.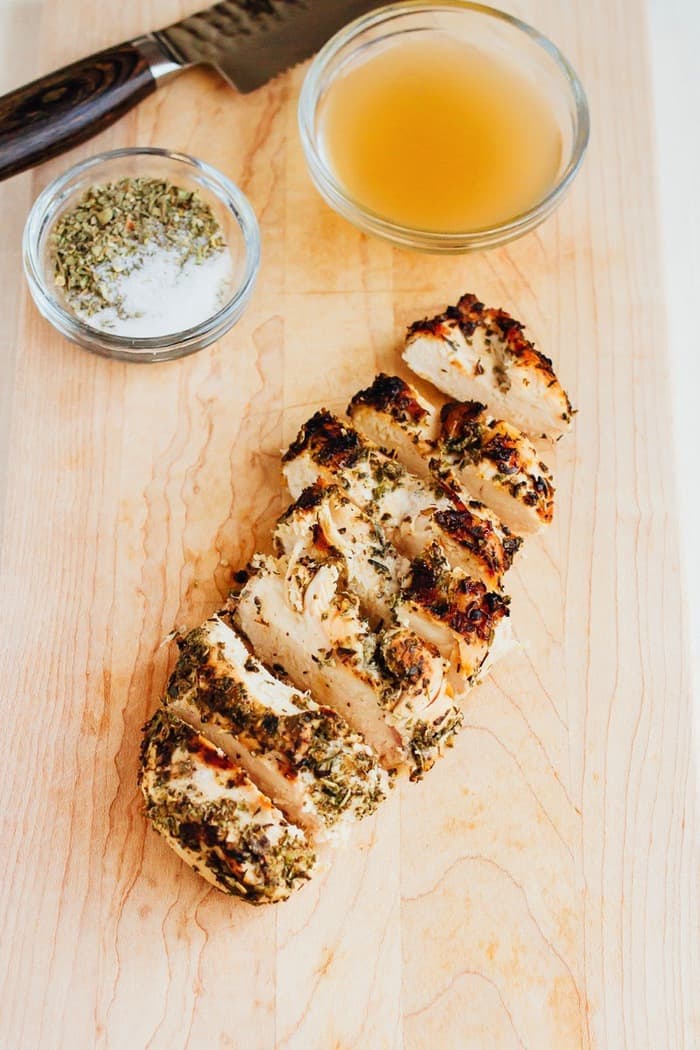 If you've been reading for a while, you'll know that apple cider vinegar is my jam. (Check out my post about the health benefits of apple cider vinegar here.) Needless to say, we always have a jar of Bragg's apple cider vinegar in the house and a few years ago realized that it's amazing for marinating all types of meat and seafood. We use it for chicken, salmon and even steak! It not only helps tenderize the meat, but it gives it great flavor.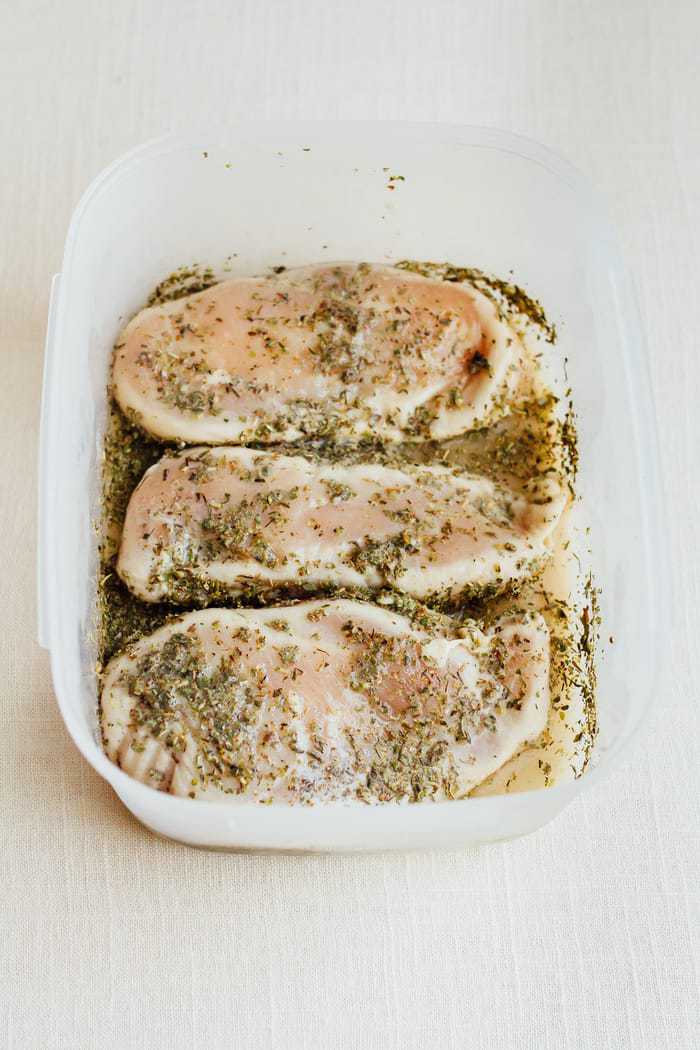 For the chicken I like to keep things really simple and do a blend of apple cider vinegar, Italian seasoning, olive oil, salt and pepper. I let the chicken marinate for at least an hour or even up to 12 hours, but if you're in a big rush 30 minutes will do the trick.
I hope you enjoy this easy recipe as much as we do. Be on the lookout because in the next few weeks I'll be sharing recipes that use this meal prep chicken as an ingredient! 🙂
Apple Cider Vinegar Chicken
3
adjust servings
Ingredients
1-1 1/4

pounds boneless, skinless chicken breasts

1/4

cup apple cider vinegar

2

Tablespoons Italian seasoning

1

Tablespoons olive oil

1

teaspoon sea salt

1/2

teaspoon ground pepper
Instructions
Whisk vinegar, Italian seasoning, oil salt and pepper in a bowl until well combined. Place chicken in a shallow dish or 1-gallon sealable plastic bag.
Add the marinade, toss to coat and refrigerate for at least 1 hour or up to 12 hours. Remove chicken from the marinade, shake off excess and discard leftover marinade.
Heat a grill or grill pan. Once hot, place the chicken on the grill and cook for about 5 minutes per side, or until cooked through and no longer pink.
If you don't have a grill, you can also broil the chicken. Line a broiler pan (or a baking sheet) with foil and coat with cooking spray. Place the chicken on the foil. Broil, watching carefully so it doesn't burn. Flip chicken after about 5 minutes. Let cook for 10-15 minutes or until chicken is cooked through and no longer pink.
Enjoy chicken immediately or let cool, package in storage containers and save for later use.