Looking for the best drink to make for breakfast? Here are over 40 breakfast drink recipes with everything from coffee drinks and smoothies to protein shakes and mimosas!
I'm that person at brunch who always has 3+ drinks on the table… water, coffee and then likely a juice or smoothie or even a cocktail if it's a special occasion. So, given my love for beverages I wanted to create this roundup with the best breakfast drinks on EBF!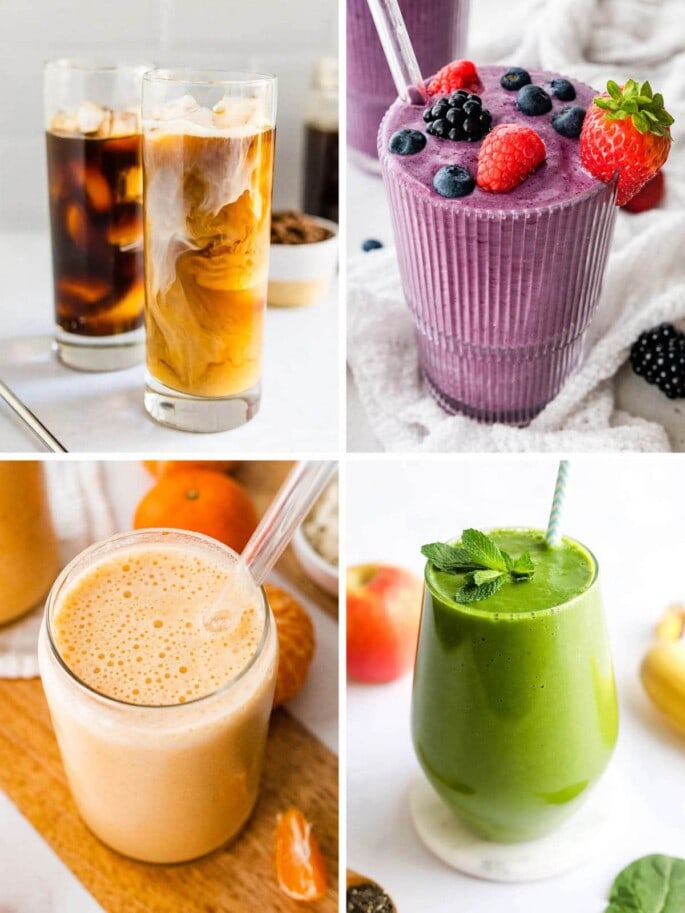 Coffee Drinks
If you know me, you know that I'm a coffee lover! It's what makes me excited to get out bed in the morning, especially on mornings where I need to get up early! From cold brew to espresso drinks like cappuccinos and lattes, there are so many tasty coffee drinks that you can enjoy with breakfast.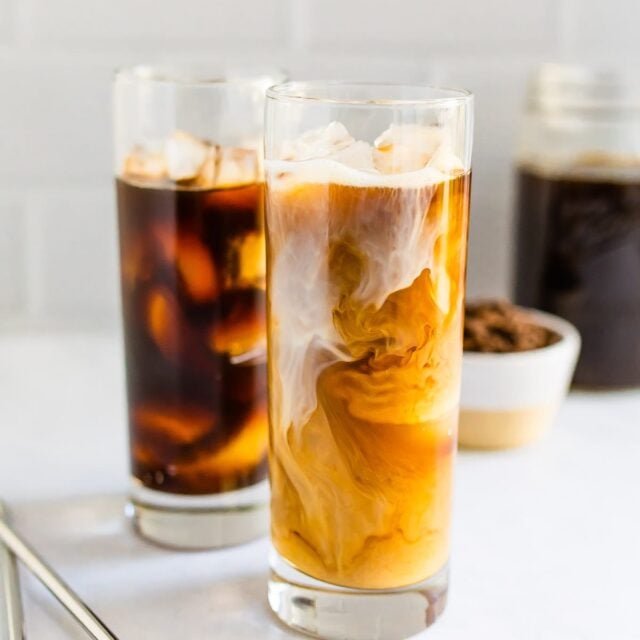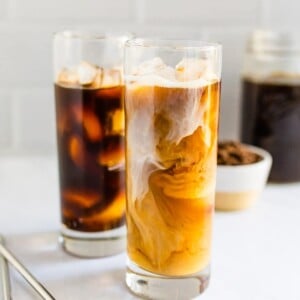 Cold Brew Coffee
Make delicious cold brew coffee at home with this easy recipe! The end result is tasty cold brewed coffee that's smooth, flavorful and less acidic than regular coffee.
View Recipe
Smoothies
Smoothies are my go-to breakfast drink. Often times I will have a smoothie as part of my breakfast, pairing it with avocado toast, overnight oats or eggs. But I also make protein-packed smoothies that can be used as a meal replacement for breakfast. I have so many different flavors to choose from! If you don't see something you like there, check out my full collection of smoothie recipes.
Protein Shakes
Whenever I'm in need of a quick, on-the-go protein boost in the morning I opt for a protein shake. They act as a meal replacement and are so easy to whip up!
Adult Beverages
Sometimes breakfast or brunch calls for an adult beverage with alcohol. I know a lot of people enjoy a bloody mary, but my cocktail of choice to have with breakfast is a mimosa that's mostly champagne with a splash of orange juice.
Other Drinks
I had to include a few other tasty drinks that are perfect for breakfast including some homemade dairy-free milk options and hot cocoa.
More Collections To Check Out
Check out all of the drink recipes here on EBF!