10 Ways to Eat Chia Seeds
17
Published Apr 10, 2017, Updated May 09, 2022
Chia seeds are loaded with nutrition and easy to incorporate into your daily meals. Here are 10 creative ways to eat chia seeds every day!
A few weeks ago I updated my post about the health benefits of chia seeds. As I was editing it I was quickly reminded just how amazing these little seeds are. We always have a mason jar full of them in the pantry, but sometimes I forget about them. Maybe you're the same way or maybe you bought a huge bag of chia seeds a while ago but haven't figured out just want to do with them yet. Or perhaps you're completely new to chia seeds!
Whatever the case I'm sure this post will give you lots of chia inspiration. From chia pudding to cookies, smoothies and salad dressing — chia seeds don't add much flavor, but they're loaded with nutrition (omega-3 fatty acids, protein and fiber) plus their ability to absorb liquid is perfect for thickening things like smoothies, oatmeal and soups. They also work great as an egg substitute in vegan baking.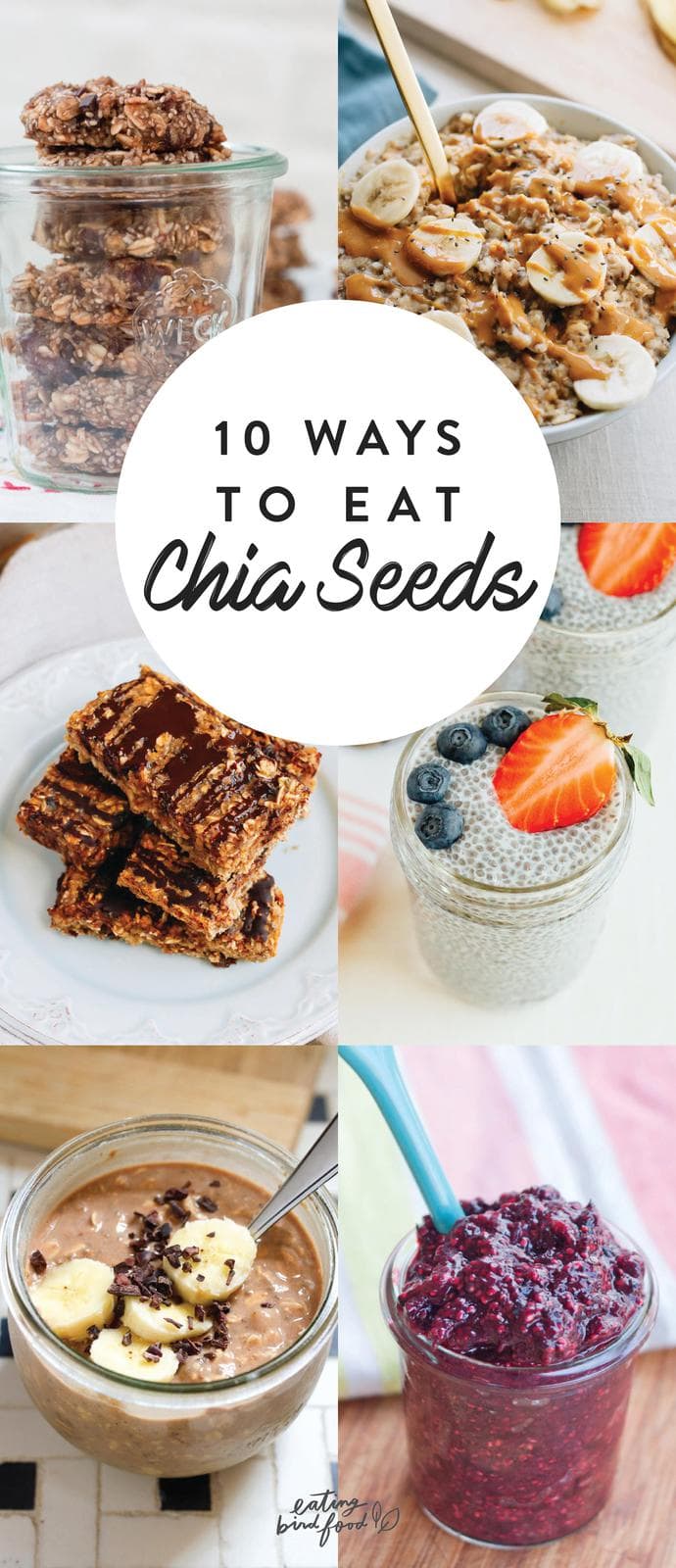 Before we get in the kitchen here are a few quick notes to remember about chia seeds:
They're essentially flavorless so they'll take on the flavor of whatever you pair them with.
When combined with liquid, the chia seeds swell and create a thick, gel-like consistency
Chia seeds don't need to be ground (like flaxseeds) to absorb the nutrients, but you'll occasionally see them ground for certain recipes.
1. Chia Pudding
One of my favorite ways to use chia! Similar to tapioca pudding, chia pudding has a thick, gelatinous texture. Often times the pudding will be sweetened, but you can certainly make it unsweetened as well. It can be made ahead and served for breakfast, snacks or dessert.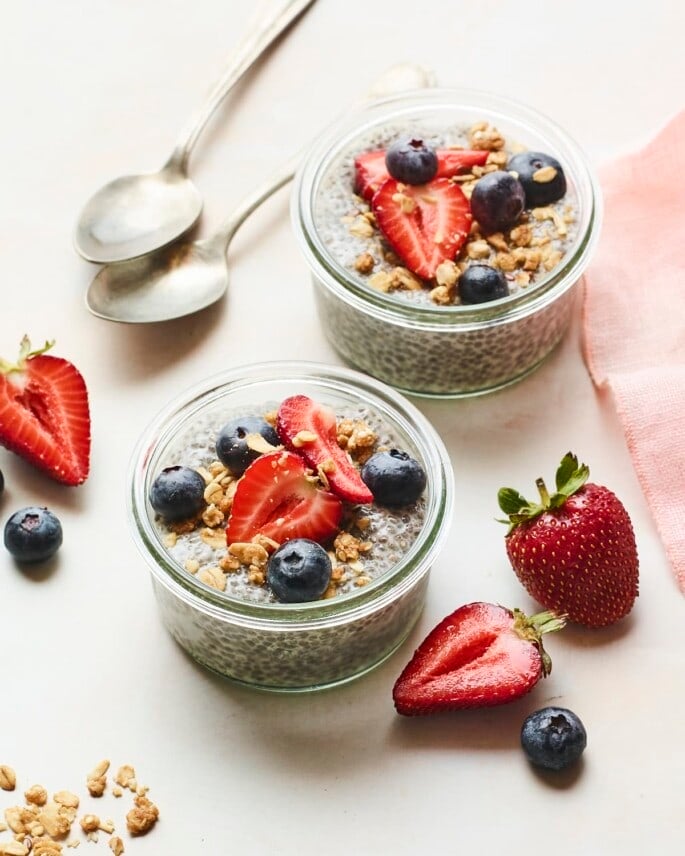 Start with this basic chia pudding recipe and then experiment with some of the other flavor combinations.
2. Smoothies
Chia seeds make smoothies extra thick while giving them a boost of healthy fat, protein and fiber.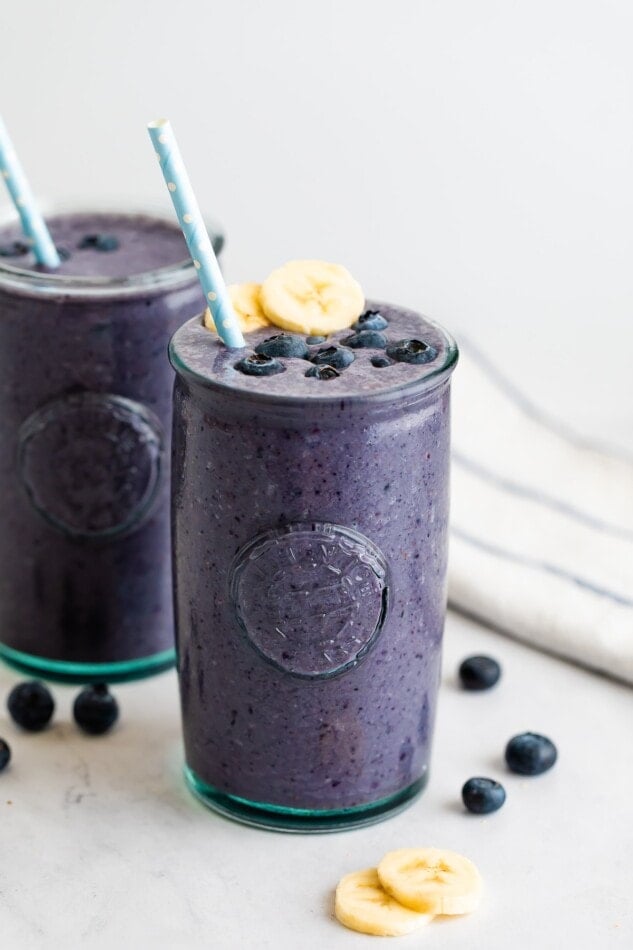 3. Chia Jam
This is really the only kind of jam I use now! The best part? Chia jam doesn't need any additional thickening agents or added sugar. It's super simple, comes together quickly and tastes delicious.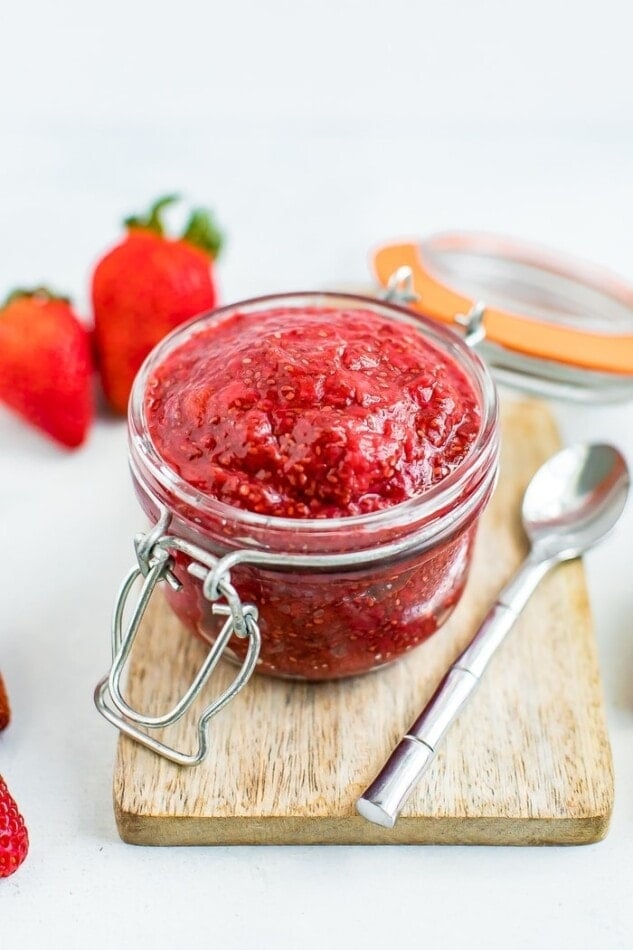 4. Protein Bars
Chia seeds help protein bars stick together and add a good amount of protein, fiber and healthy fats.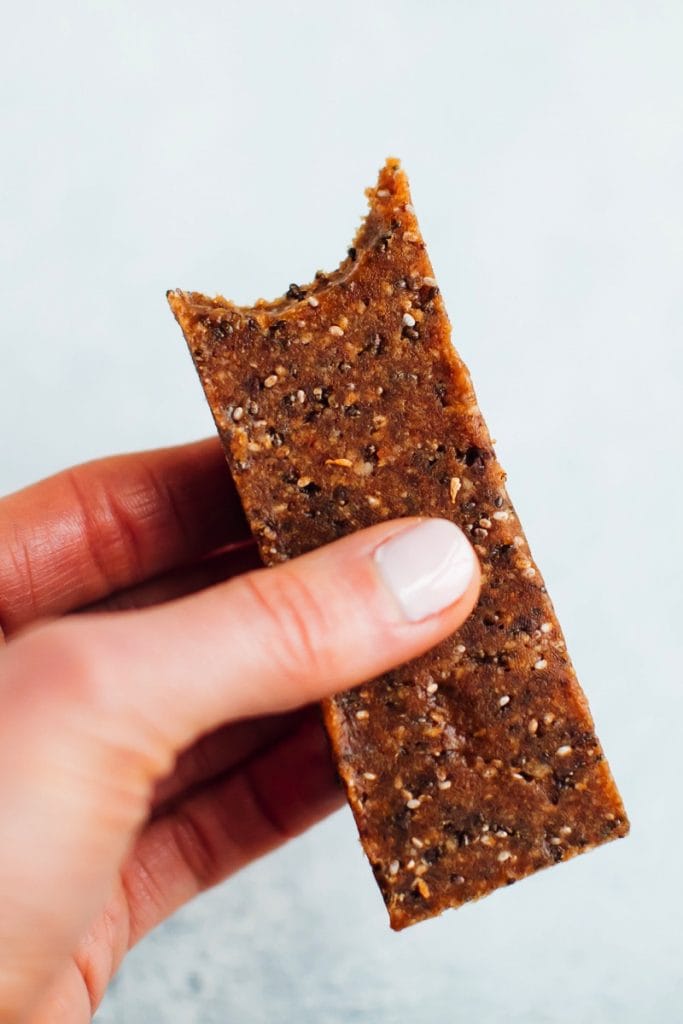 5. Overnight Oats
Chia seeds are a staple in my overnight oat recipes because they make them extra thick and add a little texture.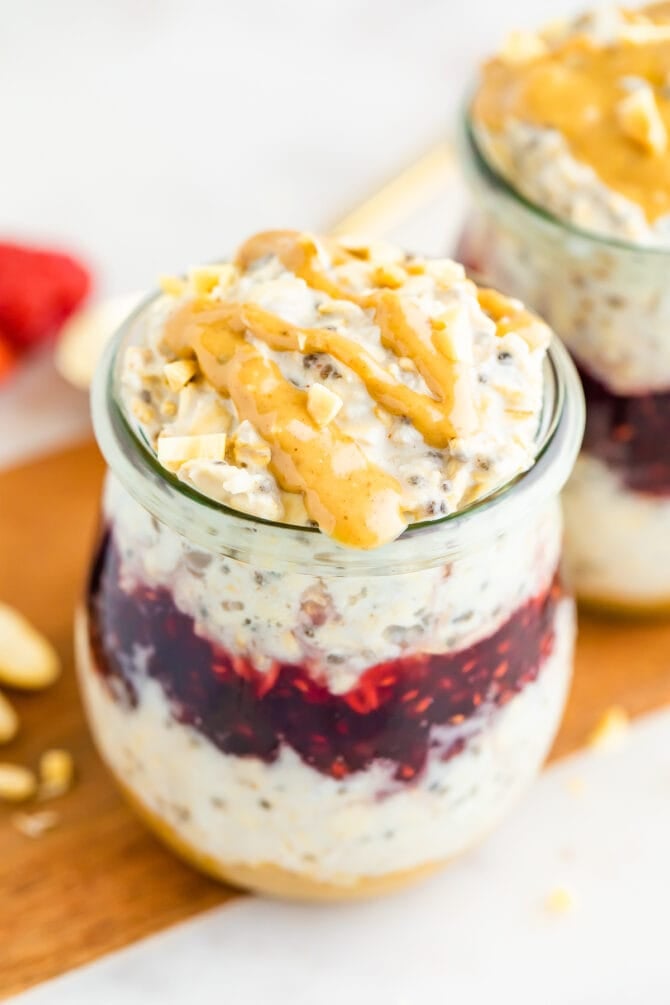 6. Stovetop and Baked Oatmeal
Just like overnight oats, chia seeds give make stovetop oats thick and voluminous for a satisfying breakfast!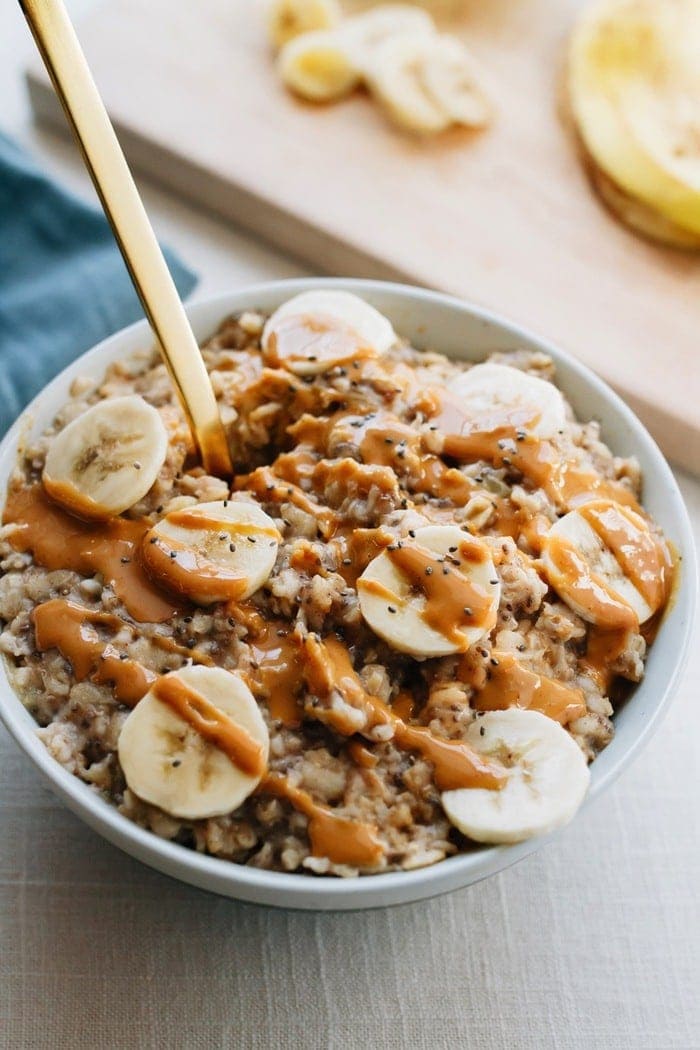 7. Cookies and Other Baked Goods
As I mentioned before chia seeds works great as an egg substitute. The basic recipe for a "chia egg" is 1 Tablespoon of chia seeds to 3 Tablespoons of water. Mix the chia seeds and water in a small bowl and let them sit for about 5 minutes to gel up. The mixture will become thick and gelatinous, similar to the texture of an egg.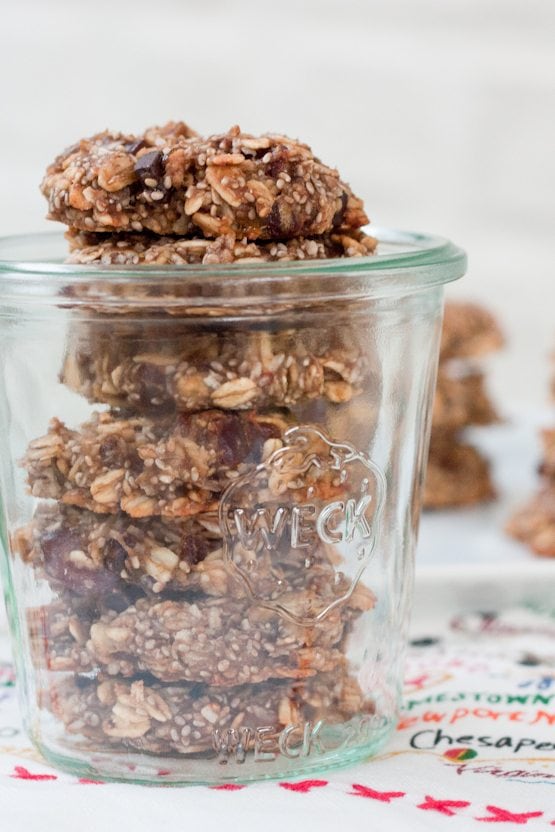 8. Salads and Salad Dressing
You can sprinkle chia seeds over any salad or add chia seeds to your salad dressing to make it extra thick. They're also a great sub for poppy seeds.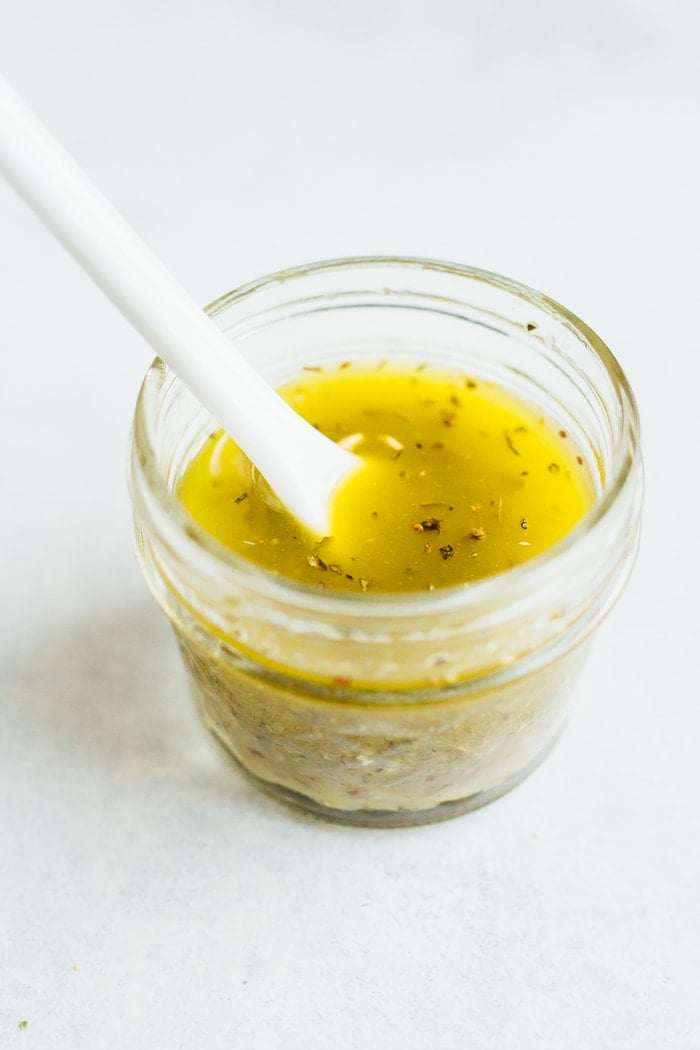 Try it yourself with this simple lemon chia dressing: 1/4 cup lemon juice, 1/4 cup olive oil, 2 teaspoon chia seeds, 1/2 teaspoon salt and pepper, 1 clove minced garlic, 1 teaspoon maple syrup, 1 teaspoon dijon mustard and 1/2 teaspoon dried basil.
9. Yogurt Bowls
Sprinkling chia over yogurt is one of the easiest ways to use them! Just toss them on and dive in!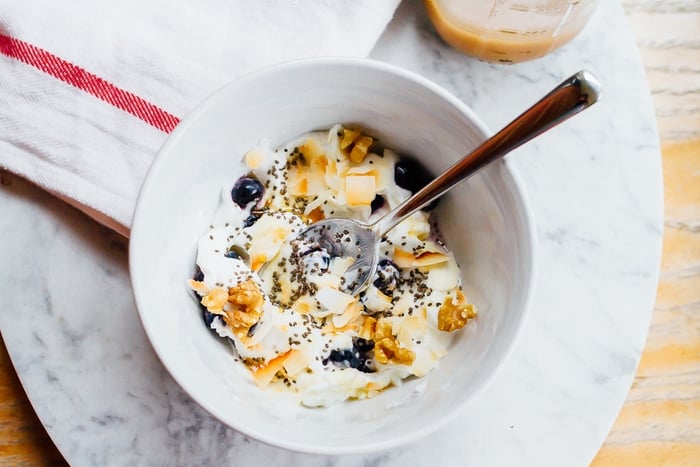 10. Add to Water or Juice
Adding chia seeds to water and/or juice is a great way to boost your energy and keep you feeling full. One of my favorite drinks is this Lemon Chia Fresca.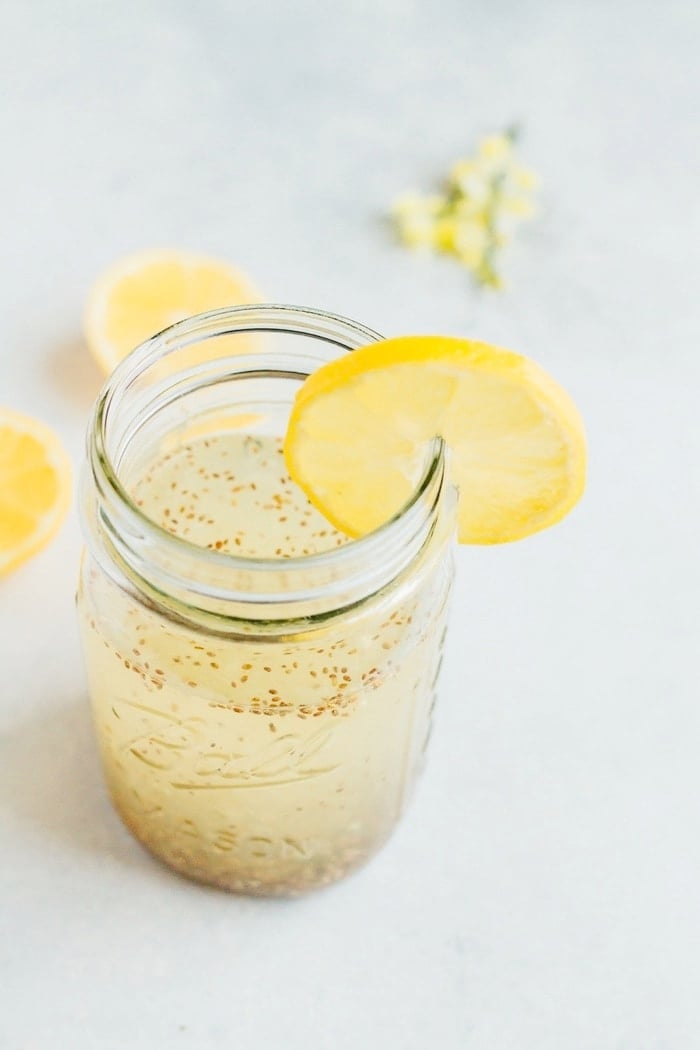 What's your favorite way to use chia seeds?