Have salad for dinner with these healthy and substantial salad recipes that are filling, delicious and easy to make!
When most people think of salads they envision a small plate with greens and a few additional veggies or a simple side dish, but I'm here to show you that salads can be so much more than that! With the right toppings you can make a salad that is colorful, bountiful and filling enough to serve as a meal.
Meal-sized salads are totally my thing and I'm all about eating a big ol' salad for dinner!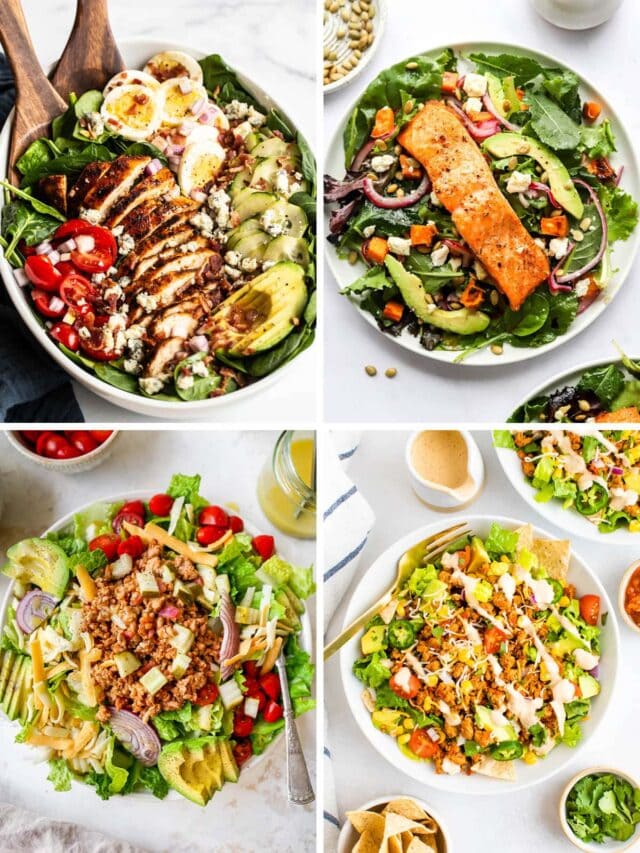 A while back I shared my guide for how to build a healthy salad, which involves a good source of protein, complex carbs and healthy fats. That said, I realize that a little inspiration is always nice so I'm sharing this dinner salad roundup with 21 salad recipes that you'll actually enjoy serving for dinner.
I've broken down the salads by protein so you can easily skim the list and choose salads to try based on your favorite protein source(s) and what you have on hand.
I can't wait for you to try these amazing salads.
Salads With Chicken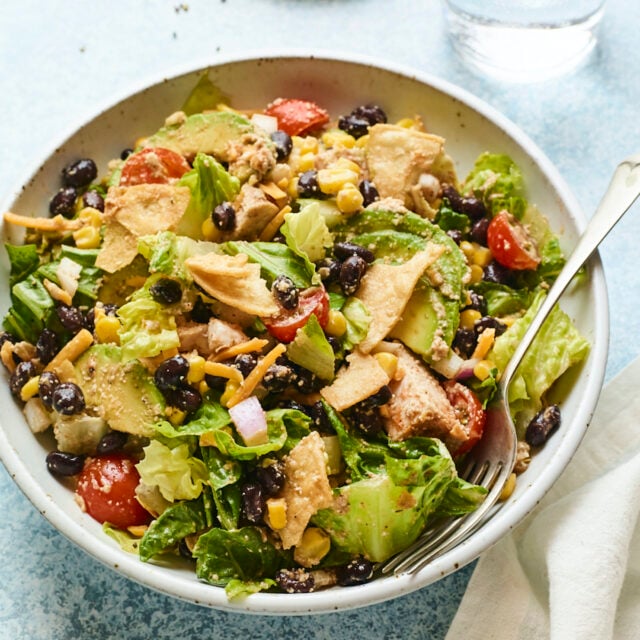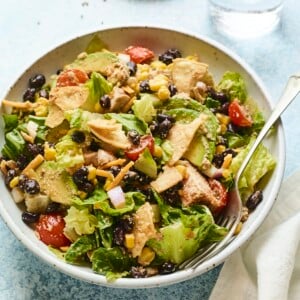 BBQ Chicken Salad
This BBQ chicken salad has so much flavor with grilled BBQ chicken, black beans, corn, avocado, crunchy tortilla chips and a drizzle of both BBQ sauce and ranch dressing.
View Recipe
Salads with Turkey
Salads With Salmon
Salads with Shrimp
Vegan Salads
More Collections You Might Enjoy
Love these ideas? Be sure to check out all of the popular salad recipes on EBF!