No more sad lunch salads! Step up your salad game (and make your co-workers jealous) with these 12 Healthy Meal-Sized Salads. 
Gah! The 10 Day Salad Challenge is totally rocking my world right now. I've been a salad making machine, sharing the salad-of-the-day on my social platforms each day. I've been posting short salad videos on Snapchat every day and over the weekend I did my first-ever Facebook live video with the Kale and Cabbage Pad Thai Salad. I was so nervous. My heart was beating faster than it does when I'm running, but once I got over the fact that it was live I had so much fun with it.
And goodness, I've been overwhelmed by all the #saladeveryday posts on social media. You guys are seriously amazing. For those of you doing the challenge, I'd love to know how things are going. Are you finding that you love having one salad a day? Are you feeling energized and light from all the veggies you're eating? I hope so!
The challenge ends this Wednesday with a Make-Your-Own-Salad adventure. I shared how to build a healthy salad last week, but extra inspiration is always nice so today I have a little roundup with meal-sized salads from some of my blogger friends. Here you'll find a dozen healthy meal-sized salads that will fill you up without weighing you down. I don't know about you, but they all look amazing to me. I would happily eat any of them for lunch today.
Check 'em out below, pin the recipes and make them ASAP.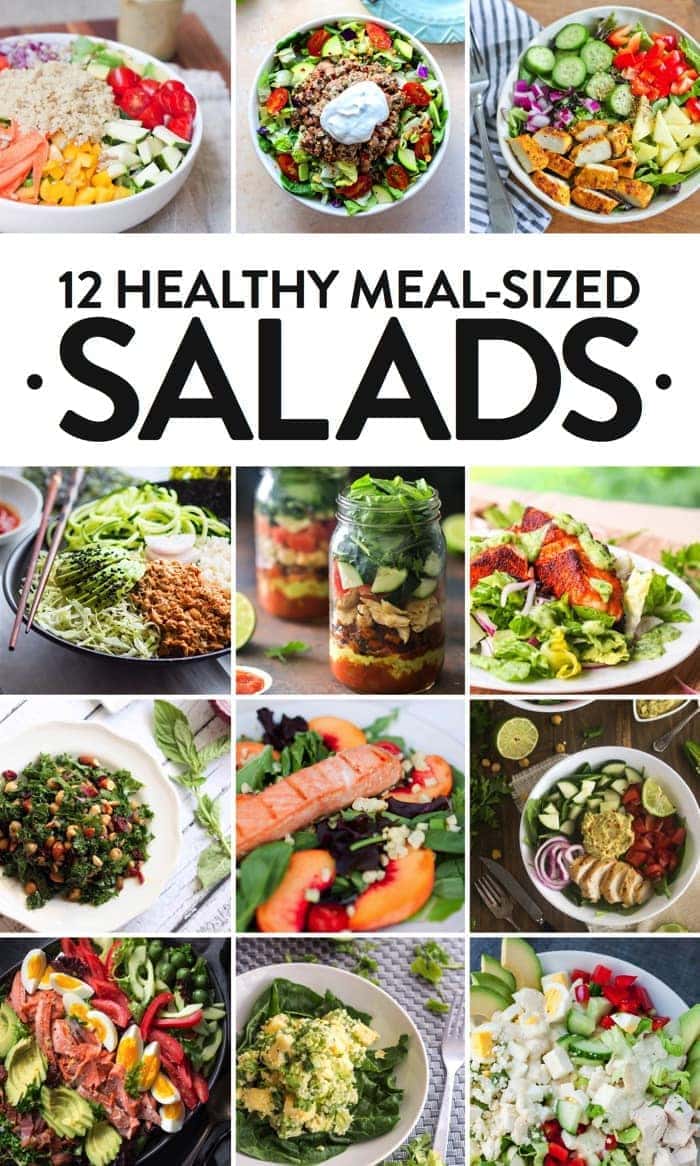 Kaleidoscope Salad with a Curried Hummus Dressing by Eating Bird Food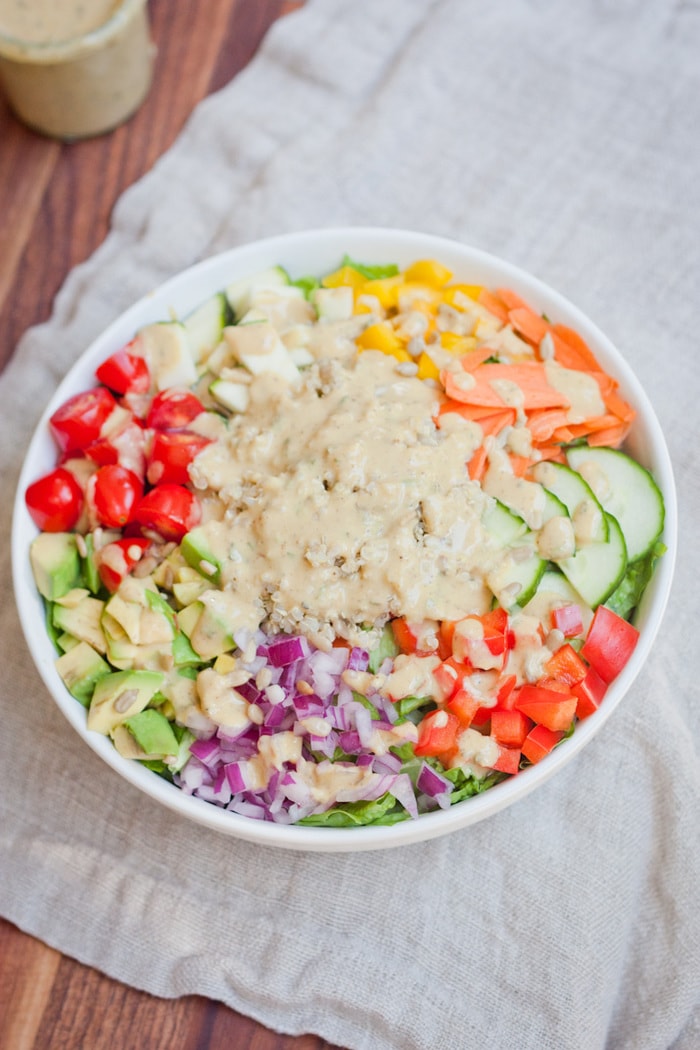 Thai Curry Chicken Salad with a Creamy Dijon Dressing by Eating Bird Food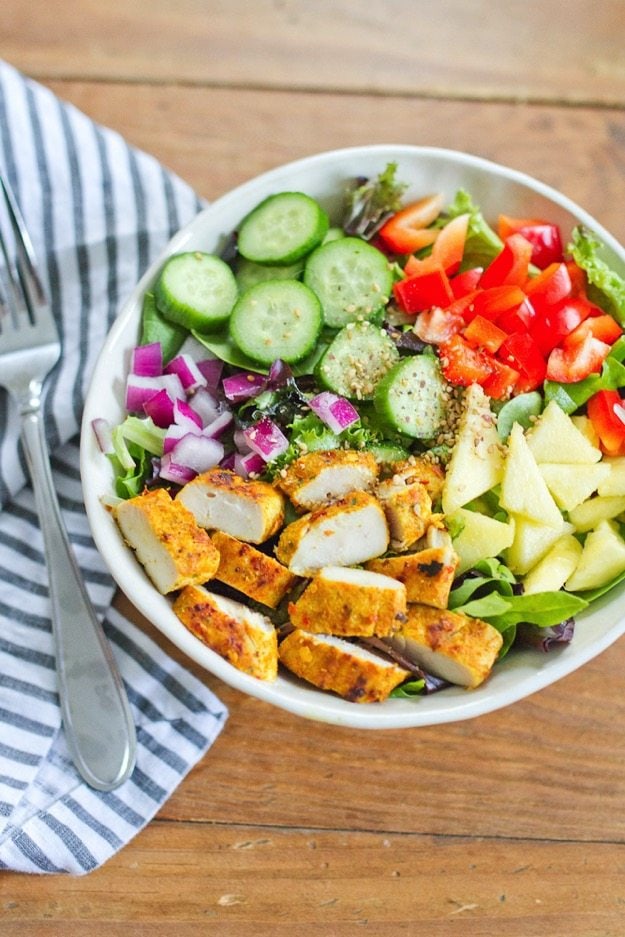 Salmon Cobb Salad by Stupid Easy Paleo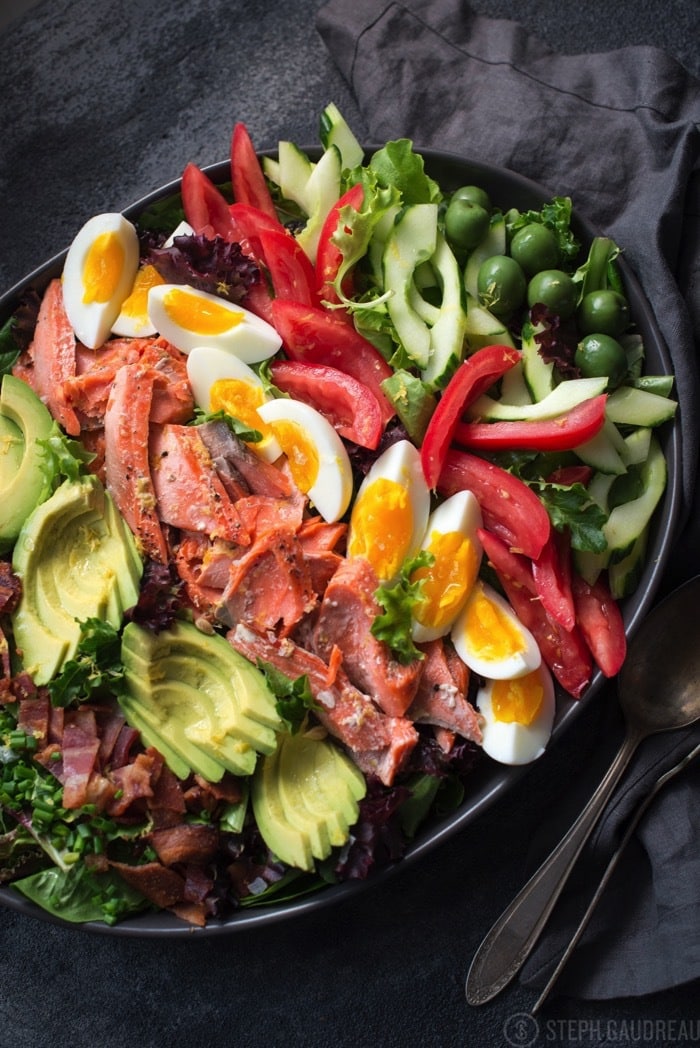 Basil Balsamic Chickpea & Kale Salad by Hummusapein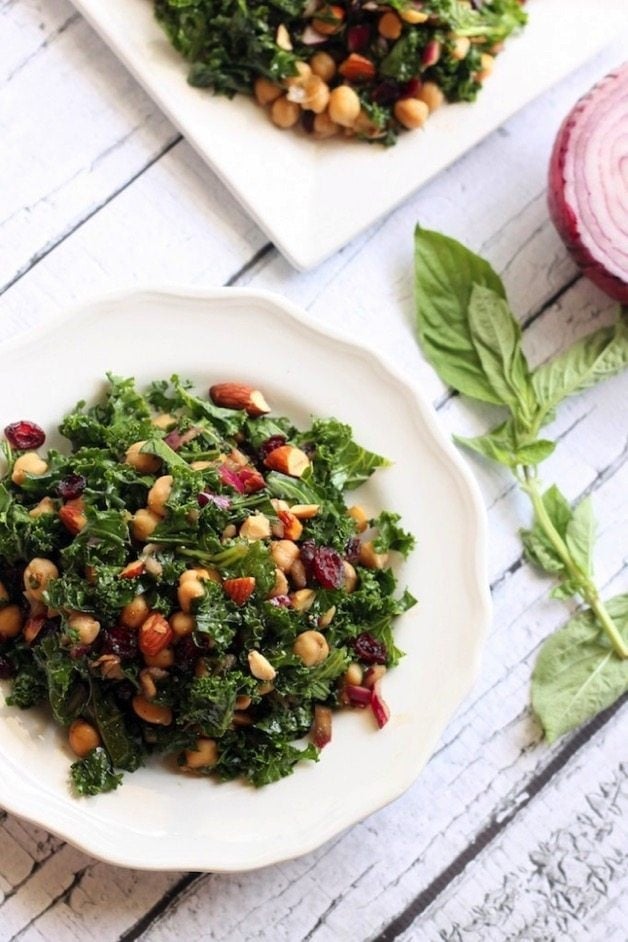 Crock Pot BBQ Taco Salad by Cotter Crunch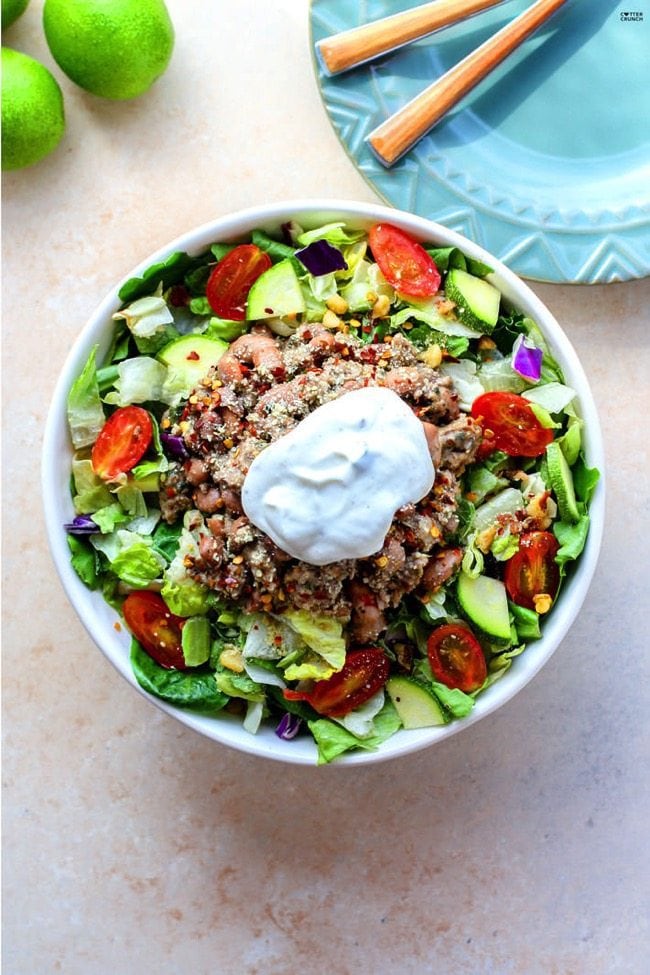 Mason Jar Healthy Taco Salad by Food Faith Fitness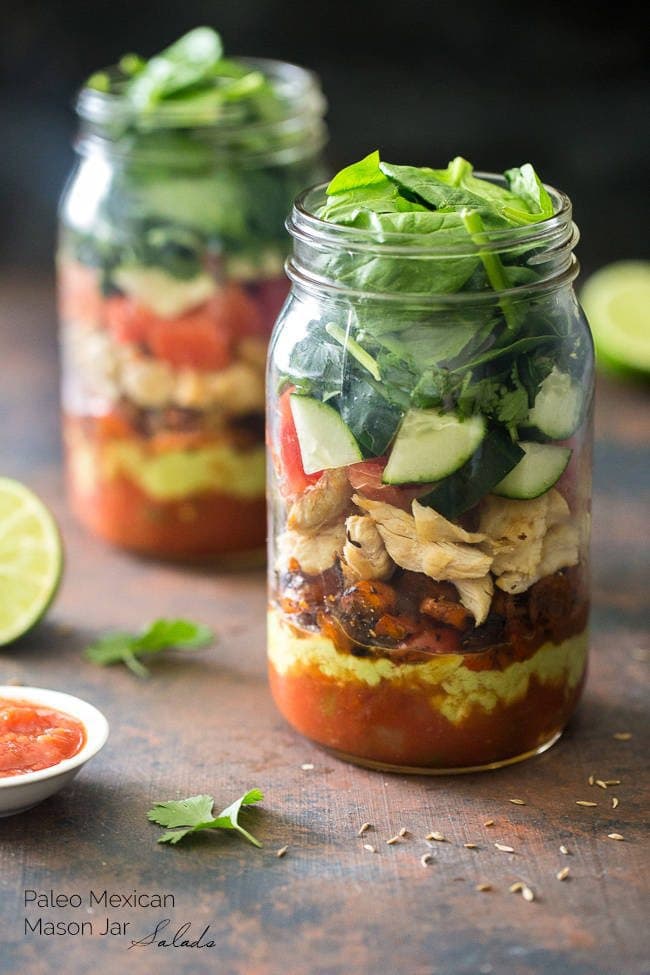 Grilled Salmon Summer Salad by Eating Bird Food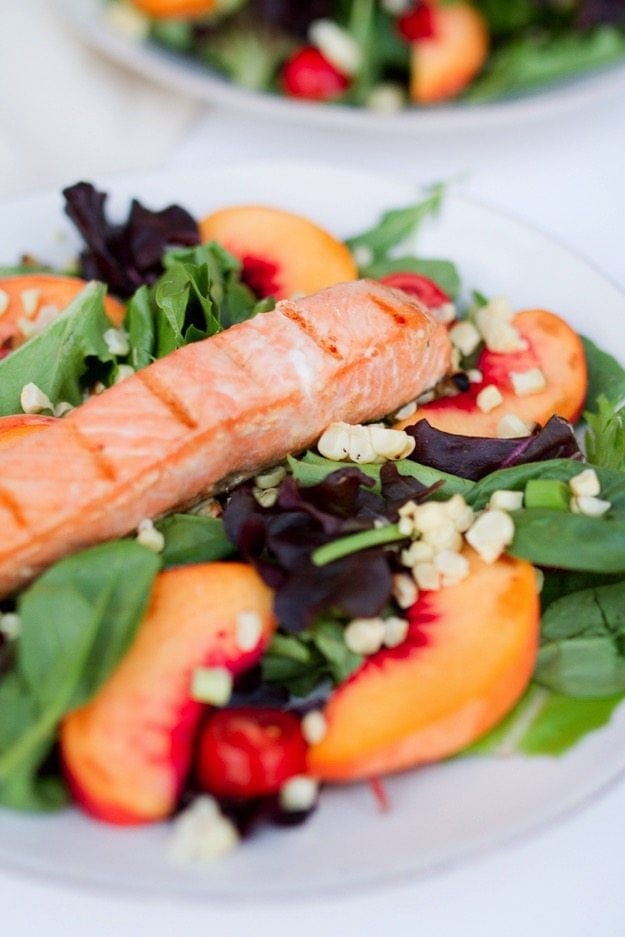 Healthy Spicy Avocado Tuna Salad Sushi Bowl by Cotter Crunch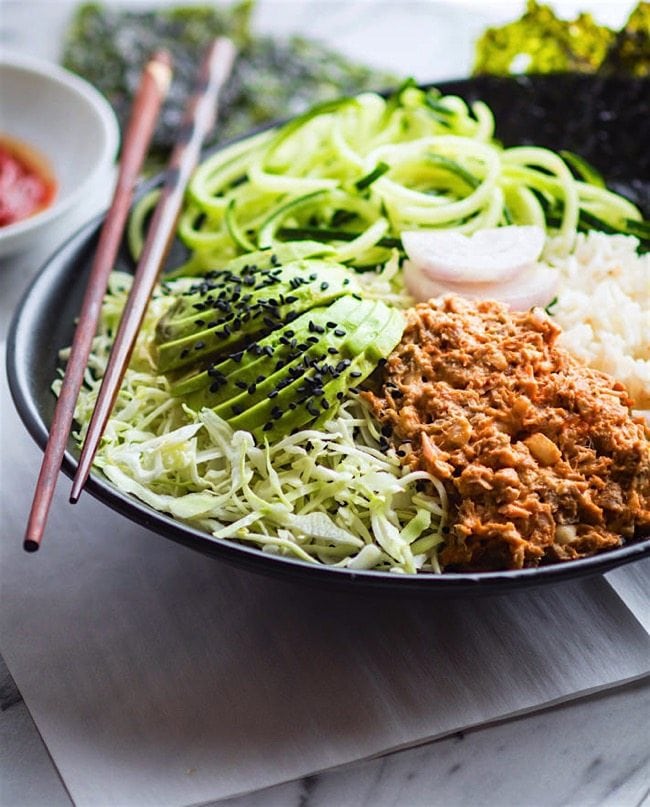 Southwestern Salmon Salad with Avocado Cilantro Dressing by Avocado Pesto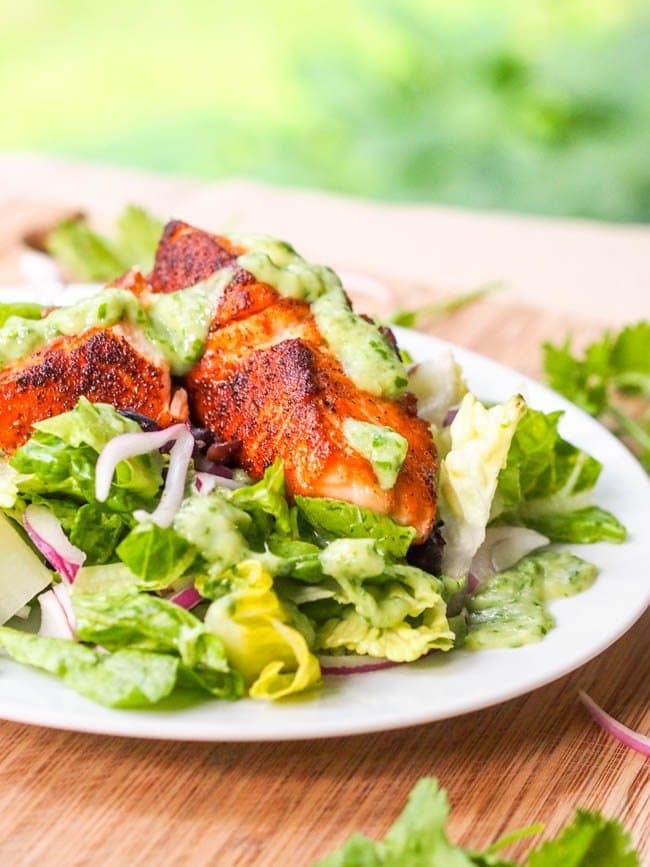 Greek Cobb Salad by Peas and Crayons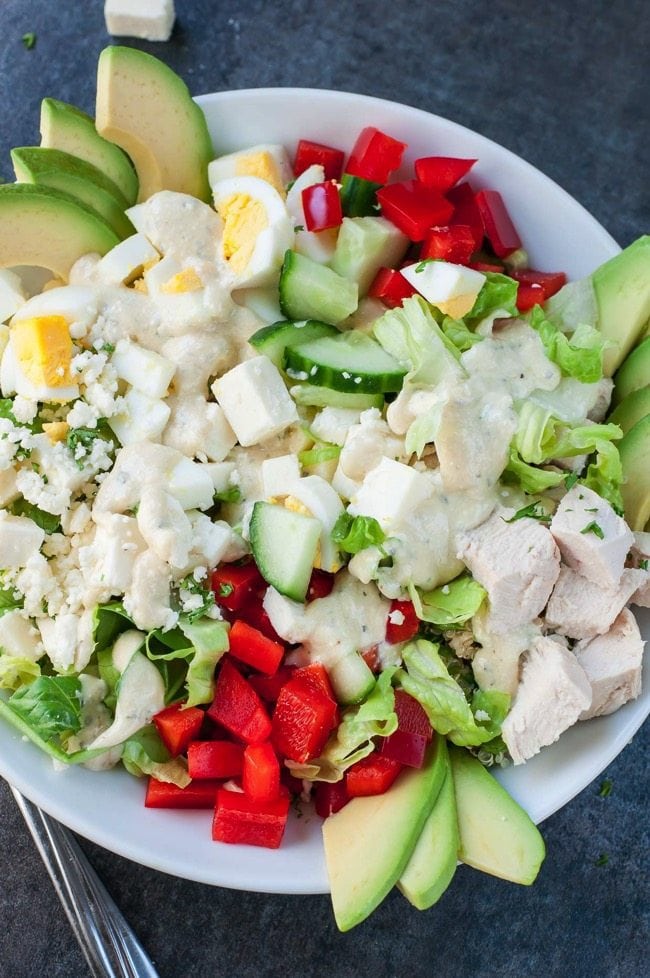 Vegan Quinoa Avocado Salad with Pineapple by Avocado Pesto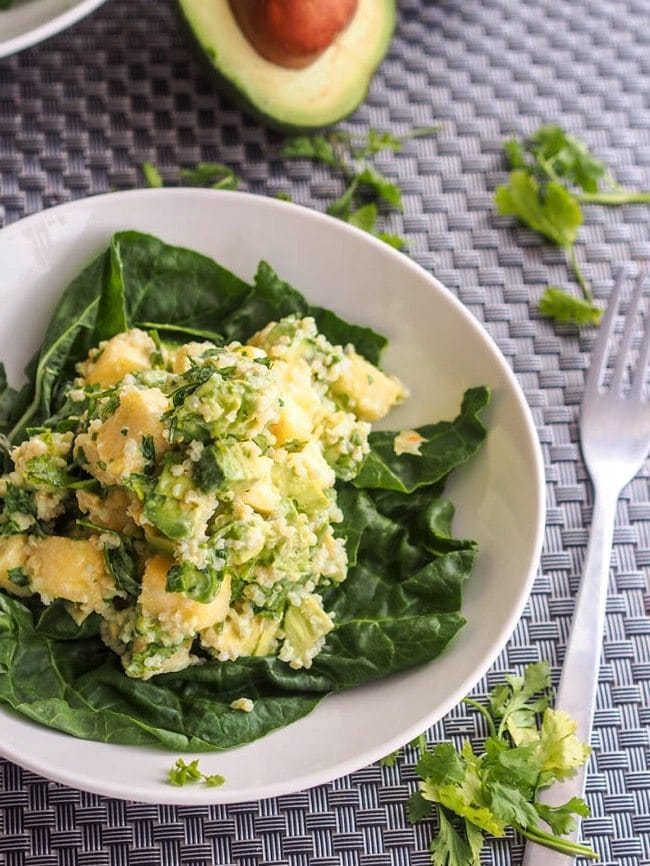 Panera Hummus Chicken Power Salad Copy Cat by Food Faith Fitness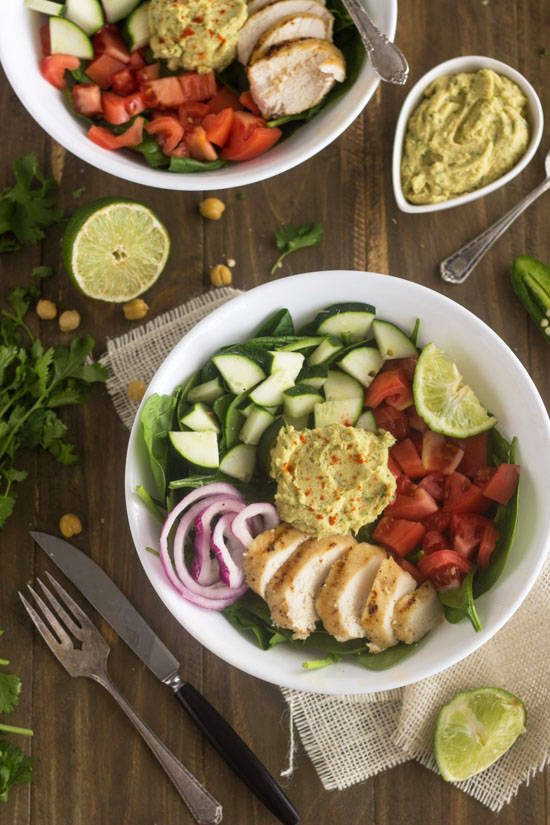 Need more ideas? Download my FREE Seven Slimming Meal-Sized Salads ebook.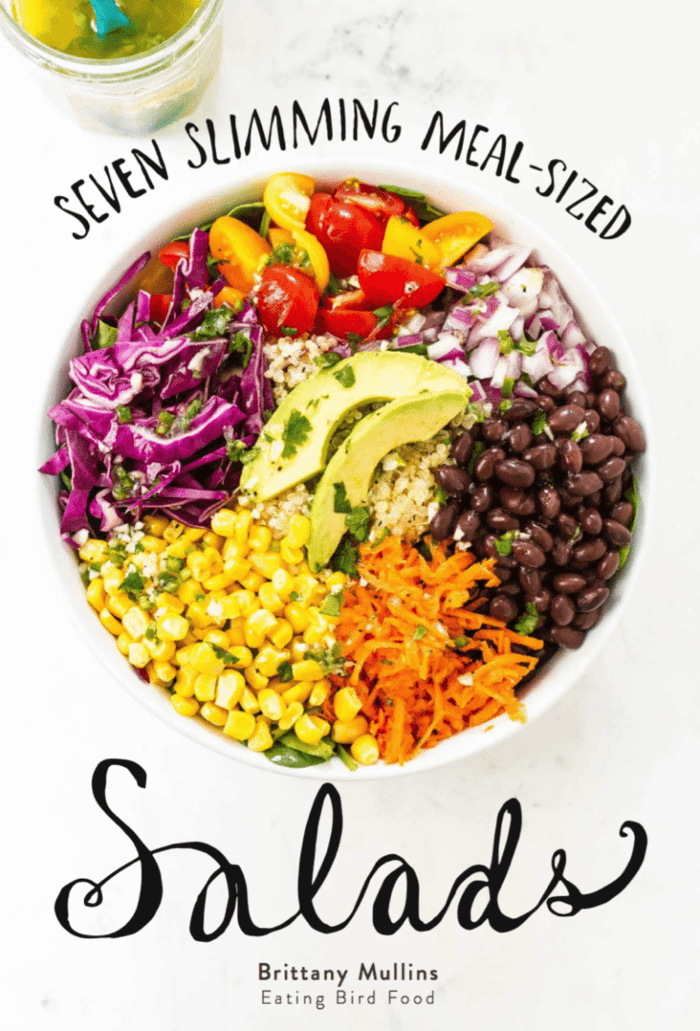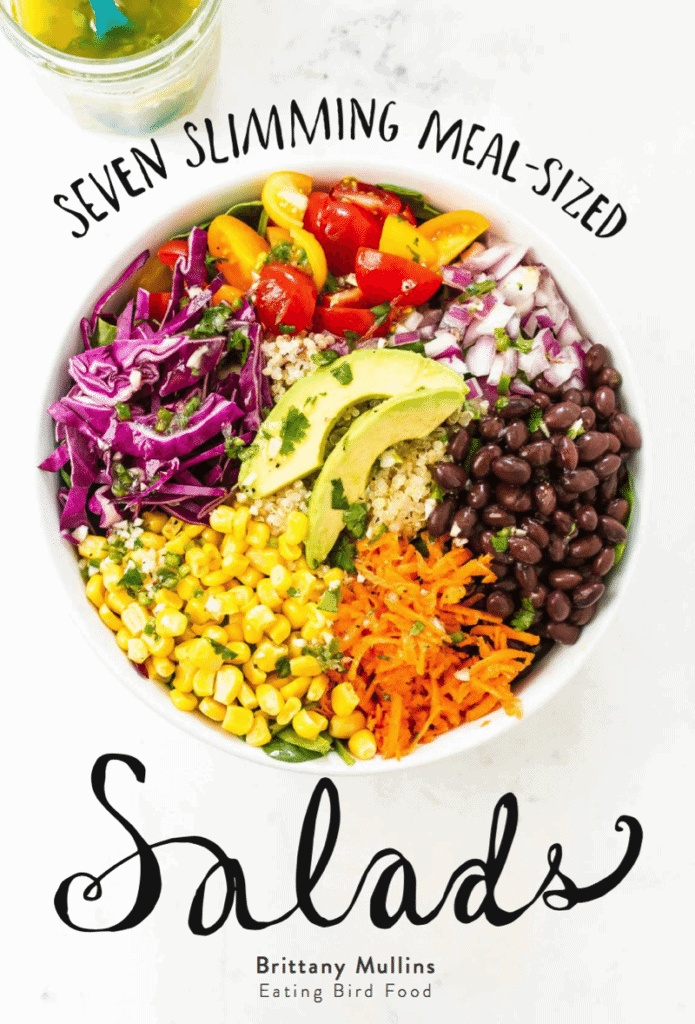 This post may include affiliate links. Thank you for your support.