There are so many ways to eat cottage cheese from pancakes and oatmeal to pasta and eggs and I'm sharing 20 healthy cottage cheese recipes that are all delicious and packed with protein!
Cottage cheese has been all the rage this year thanks to a few recipes that went viral, but there are so many different ways to eat cottage cheese.
You can eat it plain, add it to oatmeal for breakfast, make cottage cheese pasta for a protein-packed dinner or make a cottage cheese dip to serve as an appetizer for a party. The options are truly endless and today I'm sharing 20 of my favorite high protein cottage cheese recipes to get you started!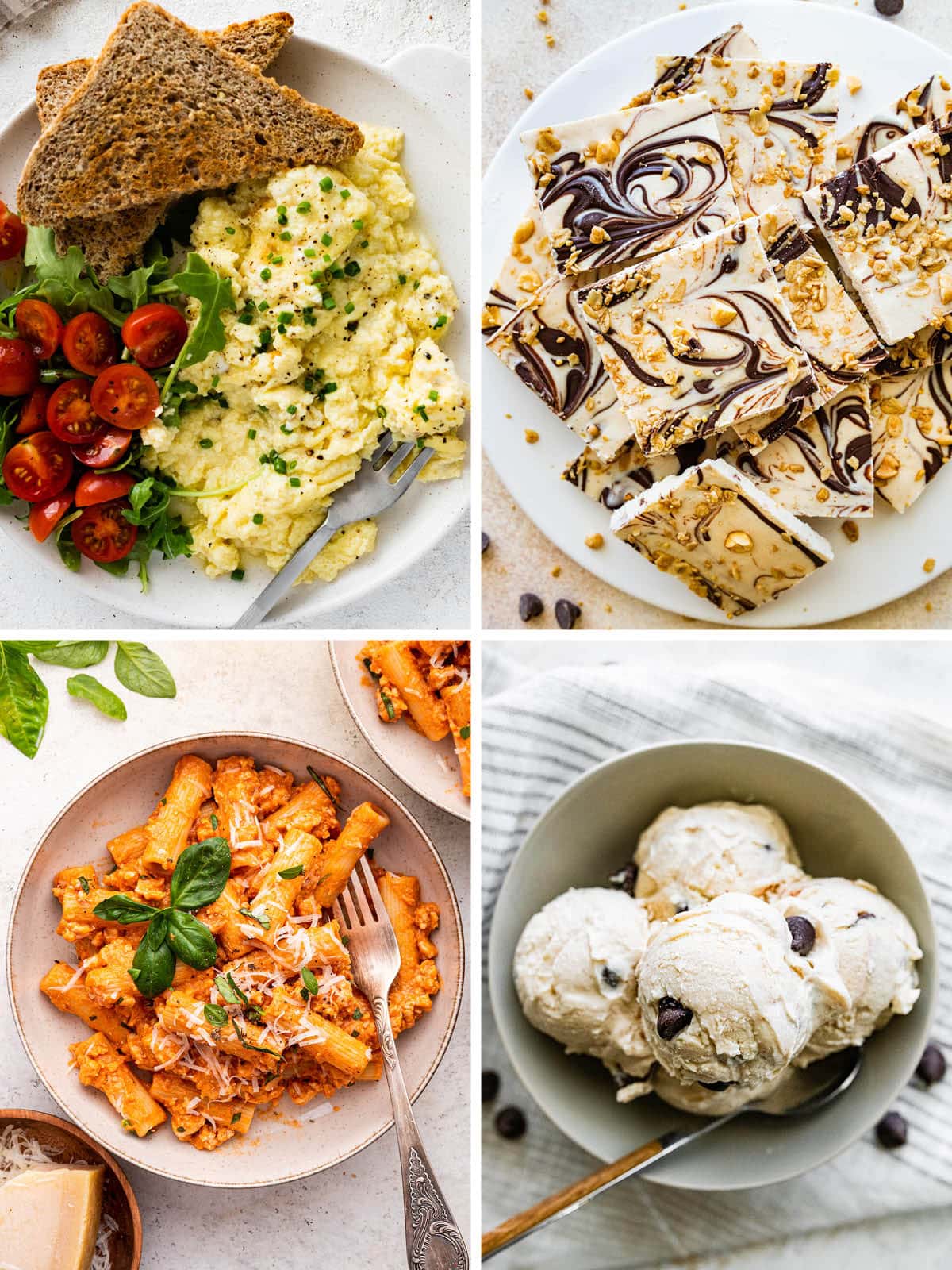 Is Cottage Cheese Healthy?
Yes! Cottage cheese is an excellent source of protein, calcium, vitamin B and other essential nutrients. It's also relatively low in calories and carbs. To put things in perspective, one half cup of 4% whole milk cottage cheese is packed with about 14 grams of protein, 100 calories and only 3 carbs. It's an excellent ingredient to incorporate into your diet especially if you're looking to amp up your protein count.
What Type of Cottage Cheese is Best to Use?
The type of cottage cheese you use is up to personal preference. I personally like to use organic dairy products free from antibiotics and hormones (like rbST). If you're looking for good organic cottage cheese brands I recommend Good Culture cottage cheese, Organic Valley and Nancy's. I also like Friendship Diaries no salt added, small curd 1% cottage cheese (in the red container). Cottage cheese tends to be really high in sodium so I like that this variety is a little lower than your typical brands. Unfortunately, this brand isn't organic.
Cottage Cheese Recipes
Here are 20 of my favorite cottage cheese recipes that are healthy, protein-packed and absolutely delicious. Enjoy!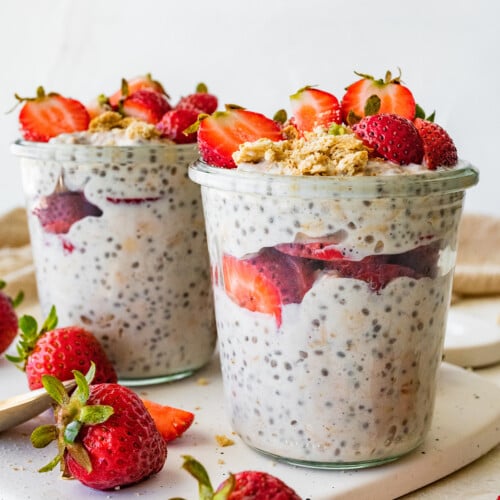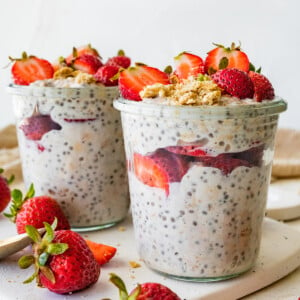 Strawberry Cheesecake Overnight Oats
These strawberry cheesecake overnight oats are rich, creamy and taste like you're having a slice of cheesecake but in oatmeal form. They're gluten-free, easy to make and perfect for meal prep!
View Recipe
More Collections to Check Out