Mother's Day is right around the corner so I thought I would share a round up of healthy recipes to make for a delicious weekend brunch! I always love when there is a variety of sweet and savory dishes  at brunch. The more variety, the better!
What to Serve on Mother's Day
I personally love serving light, refreshing recipes for Mother's Day. And with any brunch, I always make sure there are a variety of flavors, textures and temperatures. You want to make sure you have something for everyone.
Savory – Egg bakes, frittatas, quiches and breakfast casseroles… these  egg-based dishes are always a hit for brunch. And the nice thing about making breakfast casseroles is that you can prep and bake them ahead of time and then just reheat the morning of.
Sweet – I love a simple fruit salad but also enjoy baked oatmeal, energy bites or other small dessert bites like cookies and brownies. These items are lovely to pair with coffee.
Refreshing – You know me… always on team salad. It's always nice to have a refreshing side salad as a brunch option… add some color and life to the table. 😉
If you make one of these recipes as part of your Mother's Day celebration, be sure to tag @eatingbirdfood and hashtag #eatingbirdfood. I love seeing your recreations!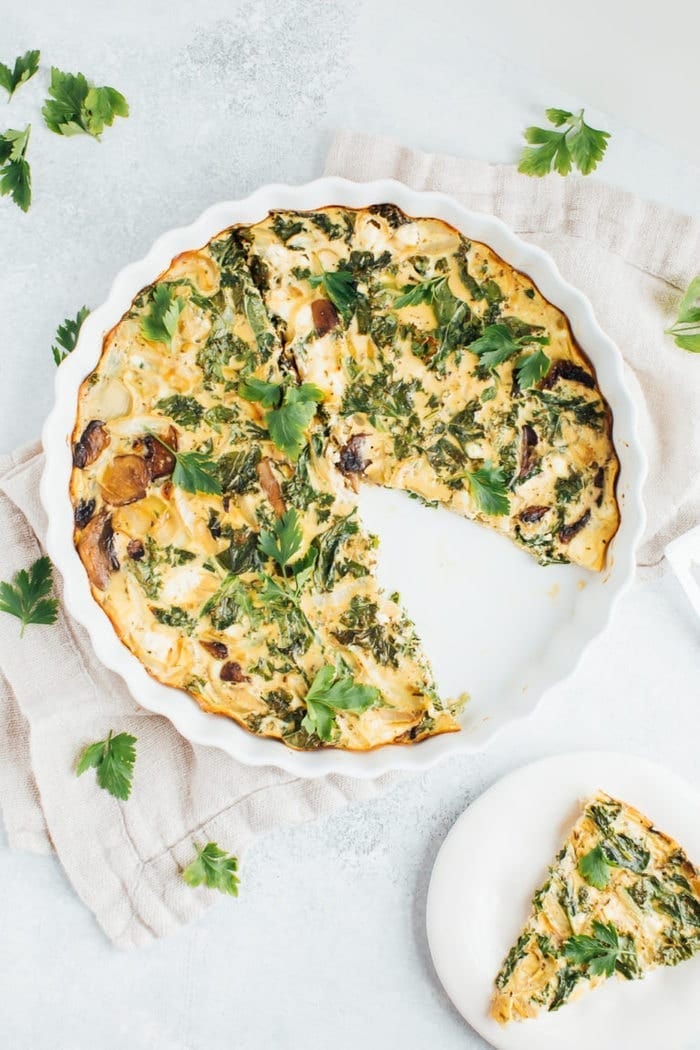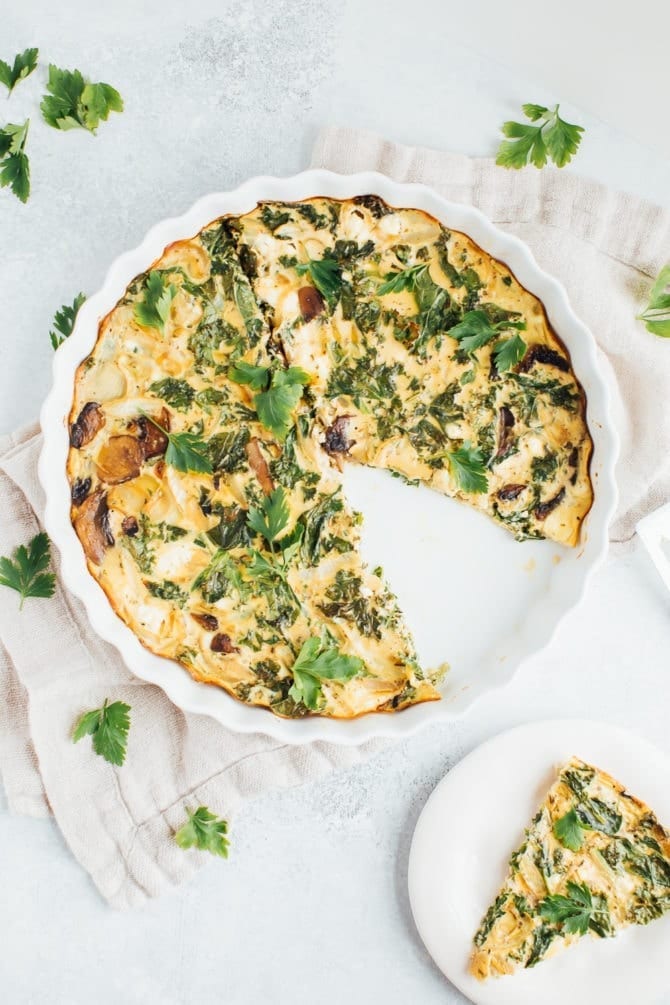 Crustless Kale & Feta Quiche – This crustless quiche is such an easy low-carb meal that is perfect for brunch. You'll love the delicious combination of kale, onions, mushrooms and feta.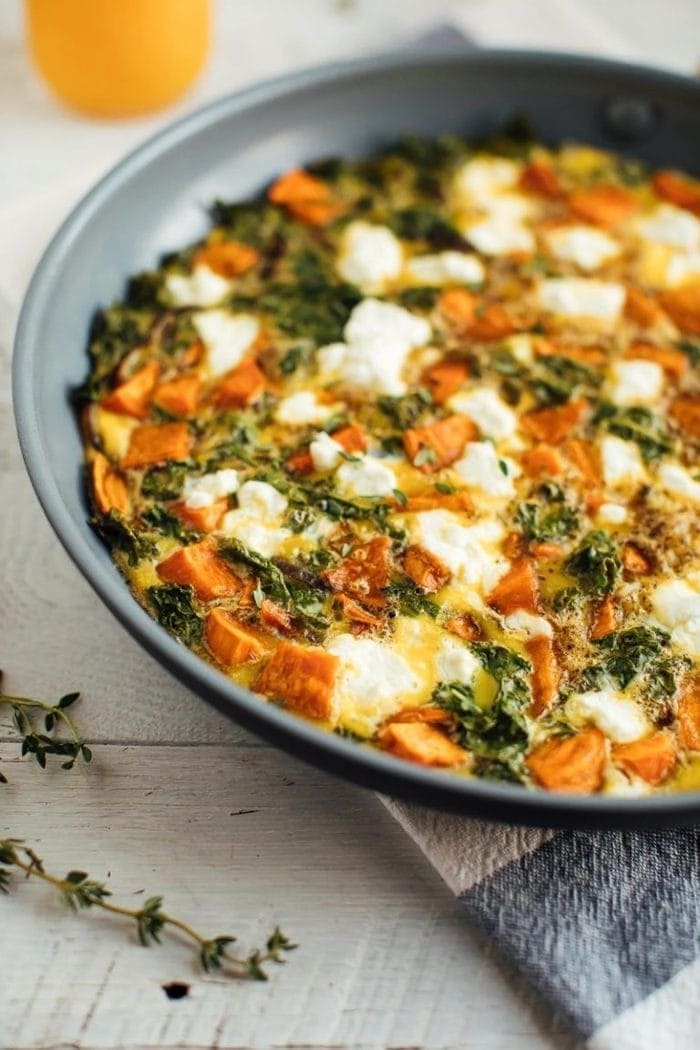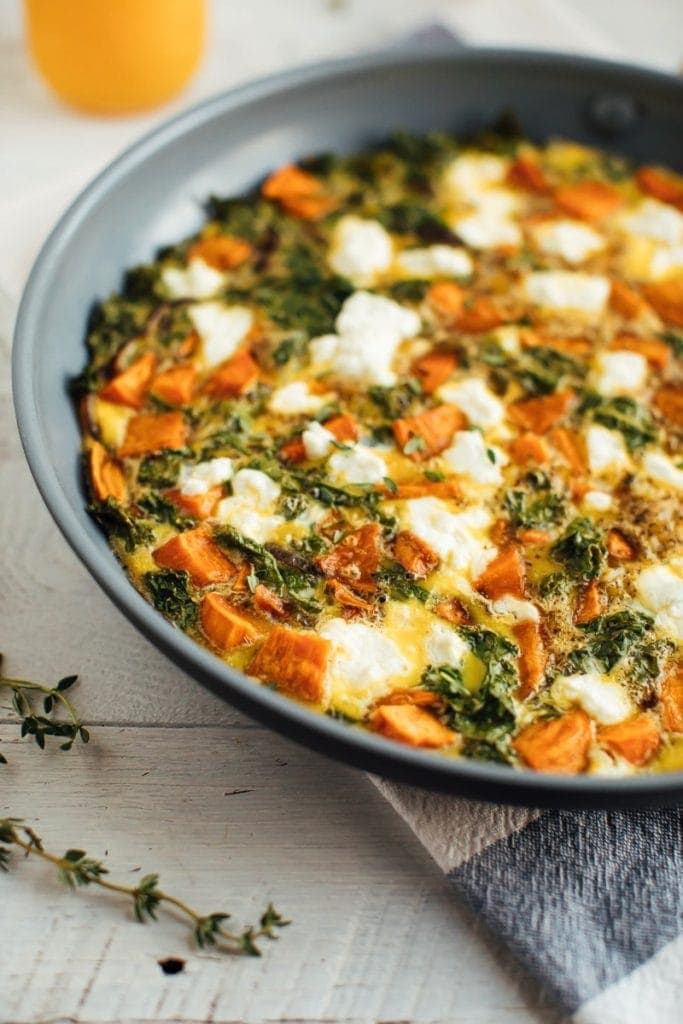 Roasted Sweet Potato and Kale Frittata – This sweet potato kale frittata is a quick and easy healthy meal that can be whipped up in less than 35 minutes. Winner!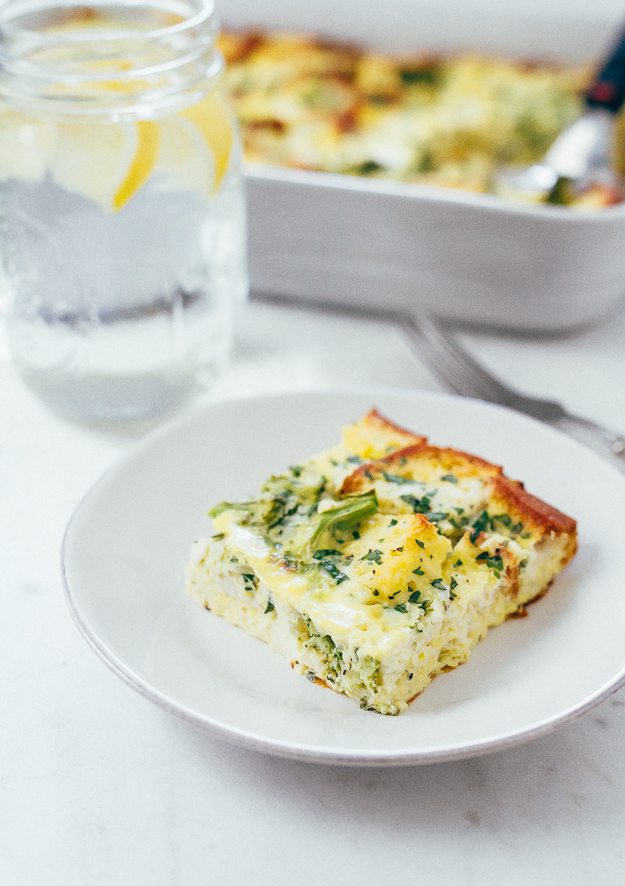 Healthy Breakfast Casserole – This make ahead healthy breakfast casserole is flavorful, cheesy, packed with protein and much lighter than traditional breakfast casseroles. Perfect for brunch and serving a crowd!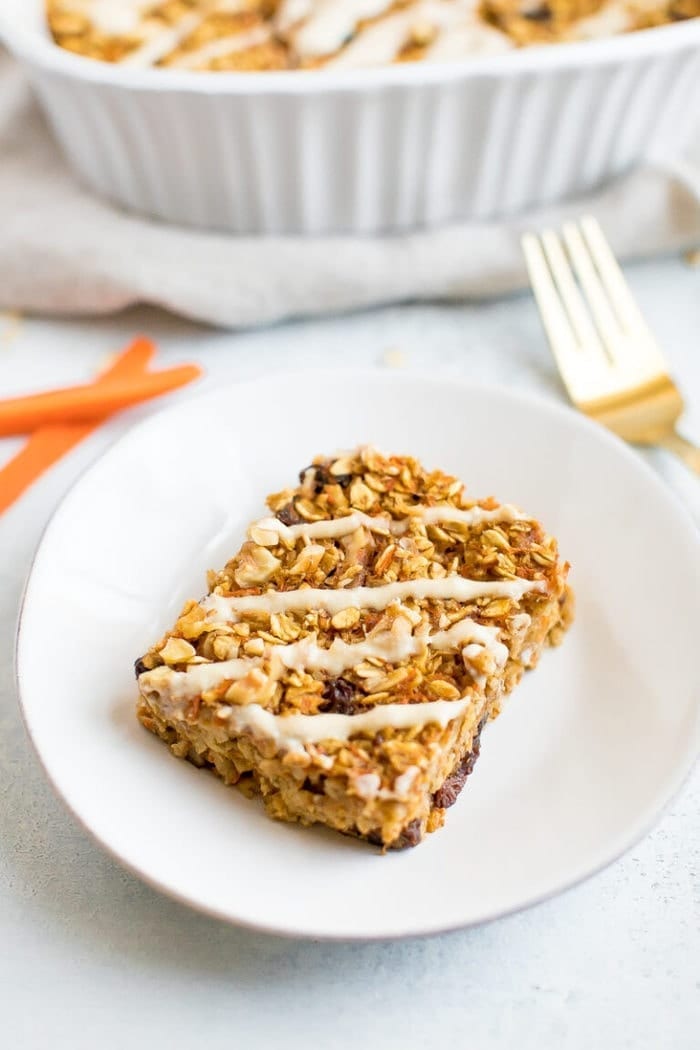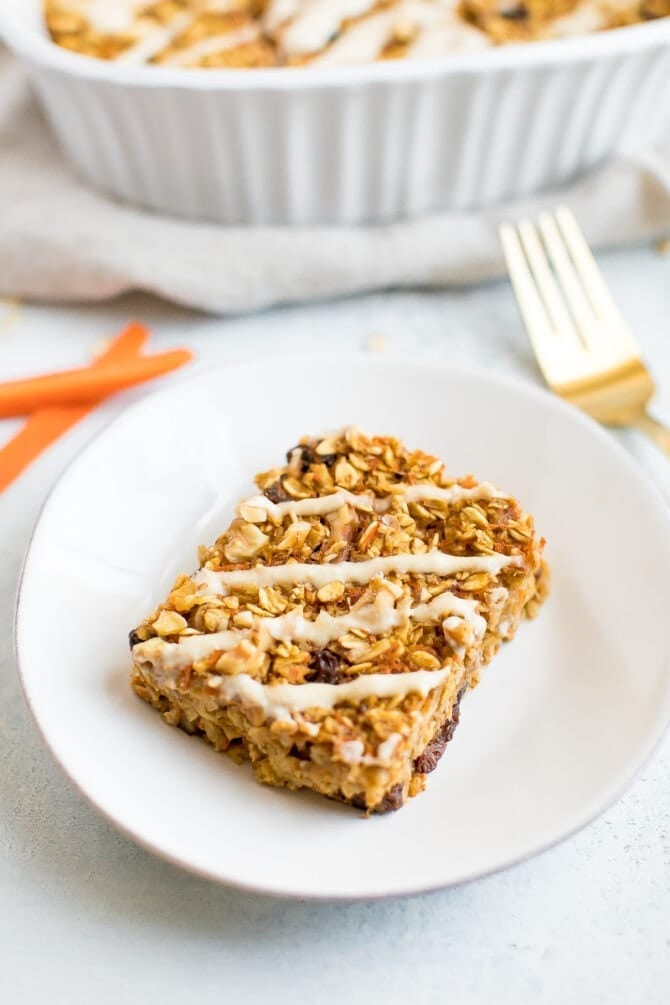 Carrot Cake Bake Oatmeal – This carrot cake baked oatmeal is fancy enough to serve for a special brunch but healthy so you won't feel like you just ate a huge plate of carrot cake.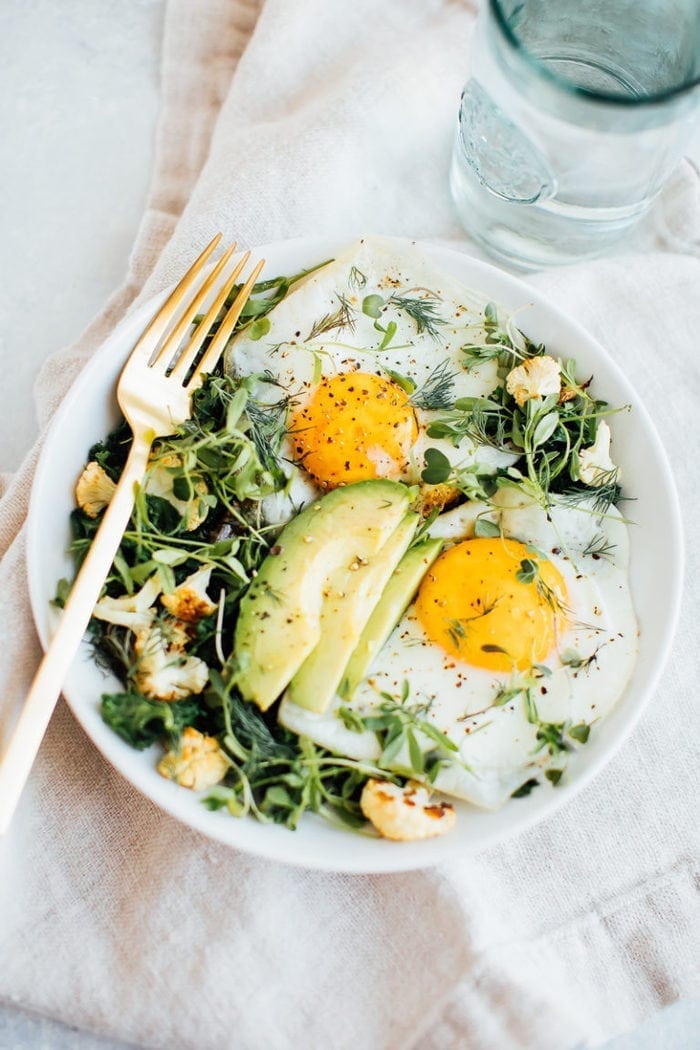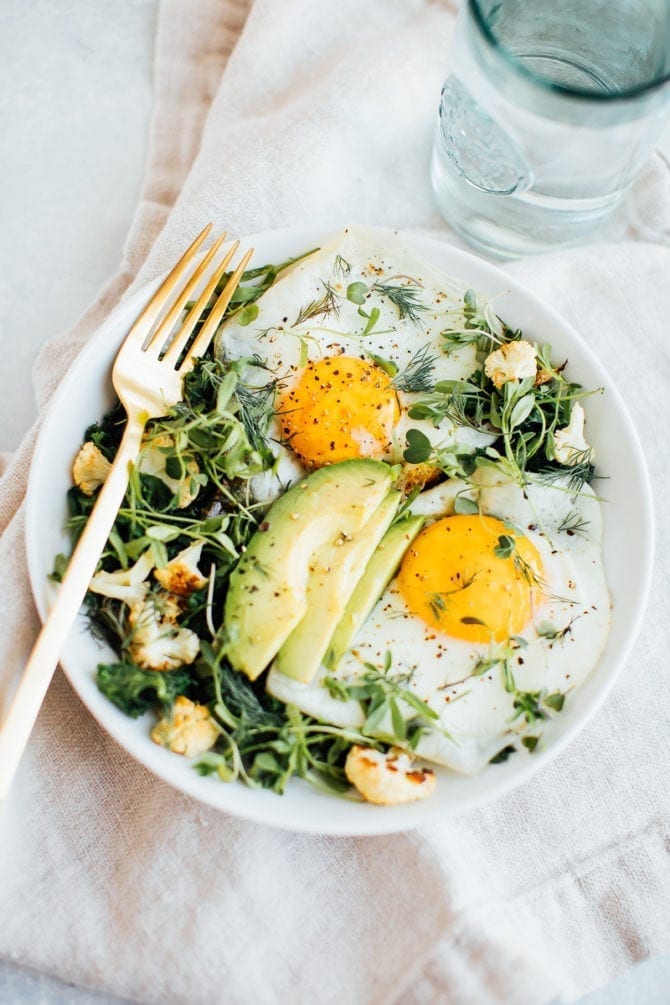 Egg and Greens Bowl aka Sautéed Breakfast Salad – A simple, delicious breakfast bowl (aka sautéed breakfast salad) with sautéed greens, roasted veggies and two fried eggs! You'll feel so good after starting your day with this combo of protein, healthy fat and veggies.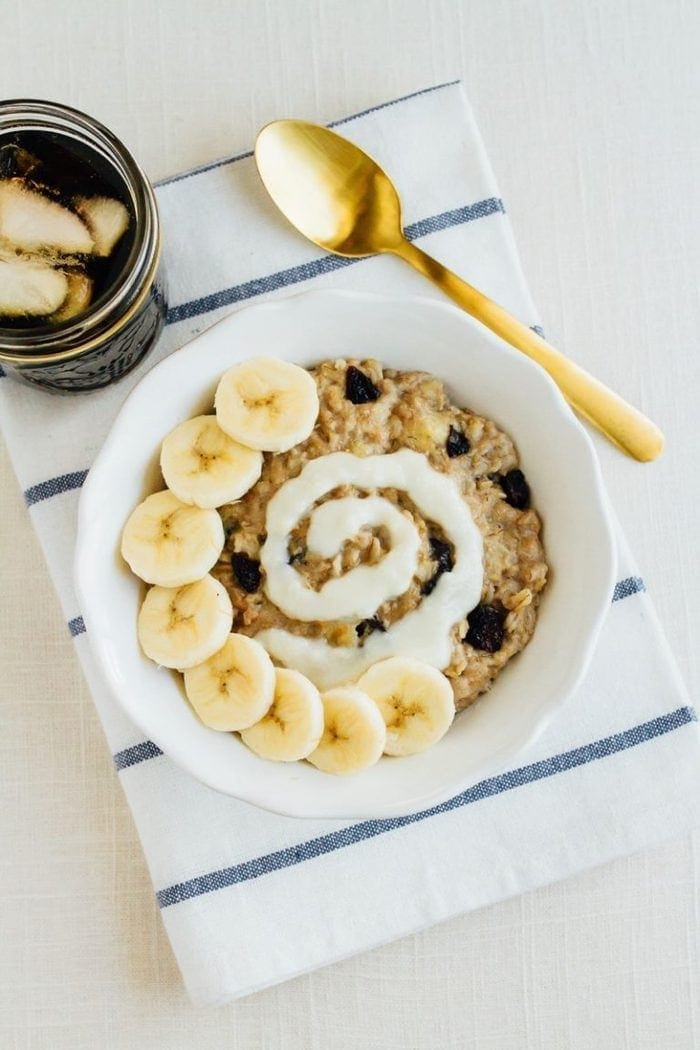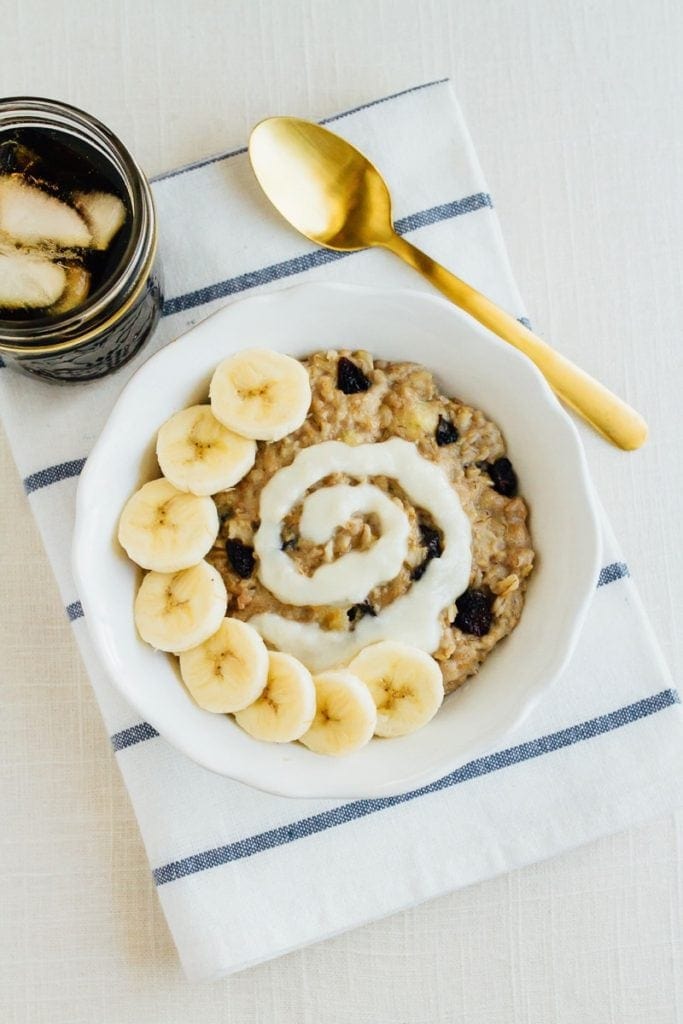 Cinnamon Raisin Oatmeal – A tried and true favorite, this cinnamon raisin oatmeal is super easy to make and oh so delicious. Plus it takes less than 10 minutes to whip up. It's time to ditch those instant oatmeal packets!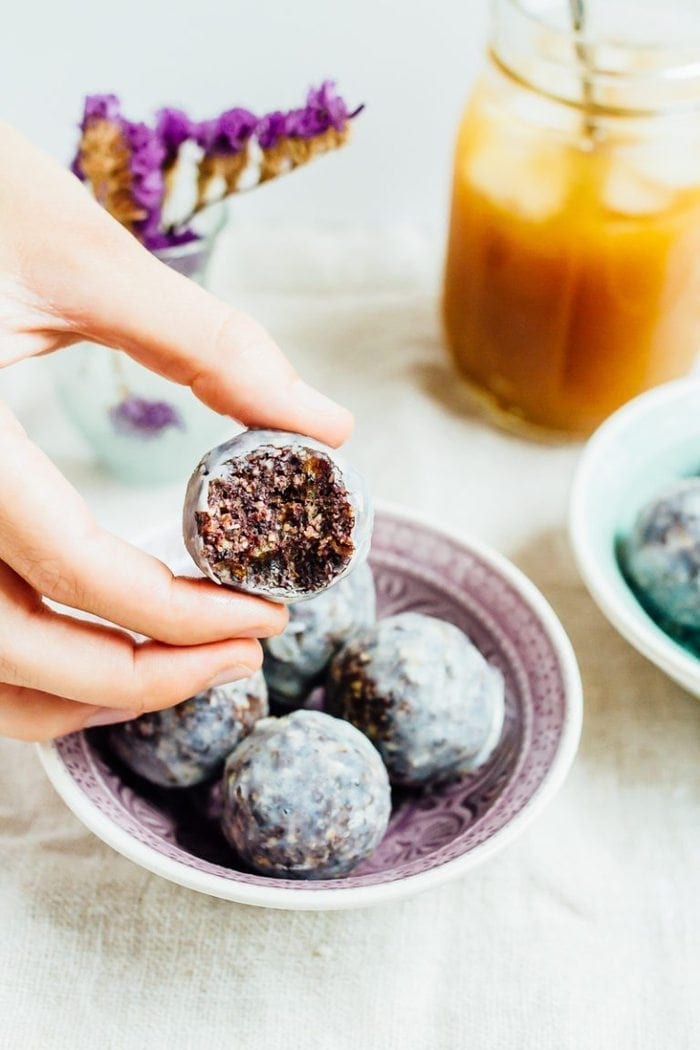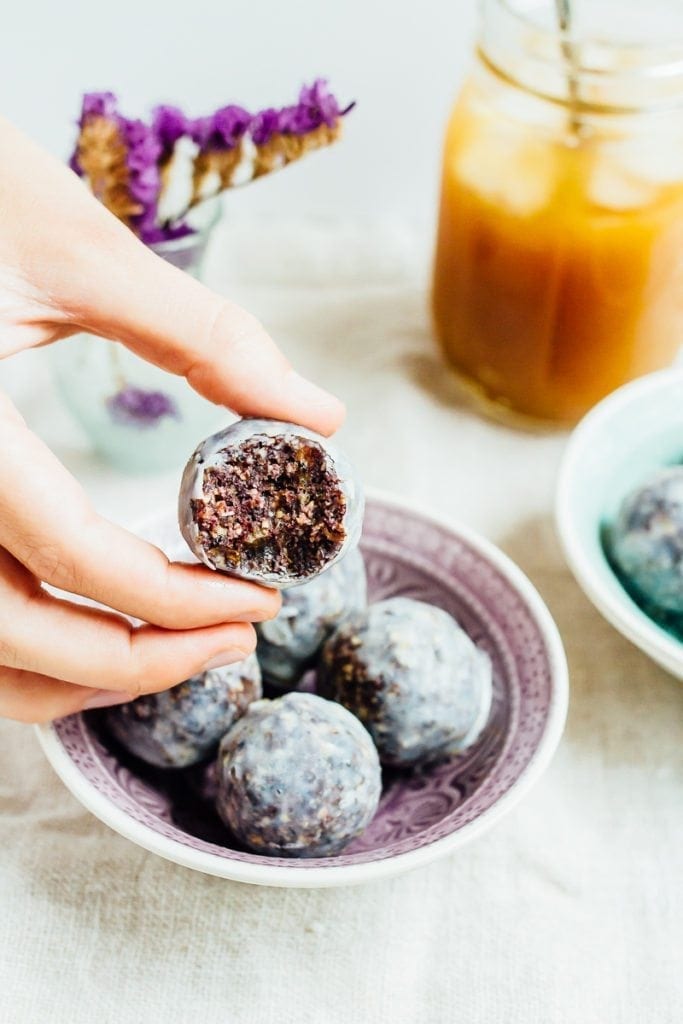 No Bake Blueberry Muffin Donut Holes – This recipe for No Bake Blueberry Muffin Donut Holes turns your favorite energy ball into a healthy donut hole with a coconut maple glaze. Vegan, gluten-free and absolutely delicious.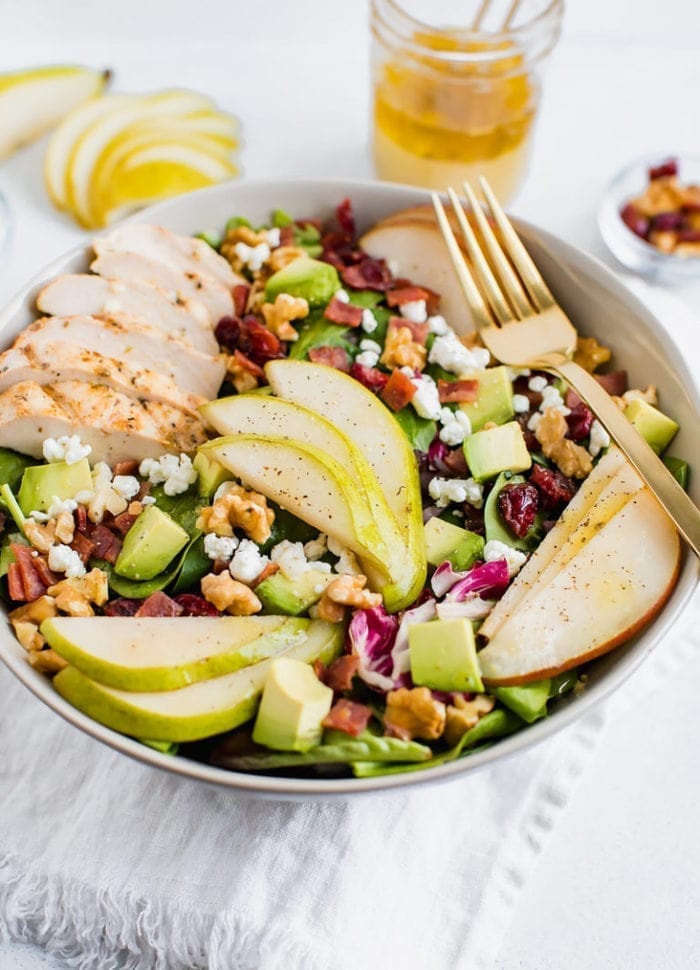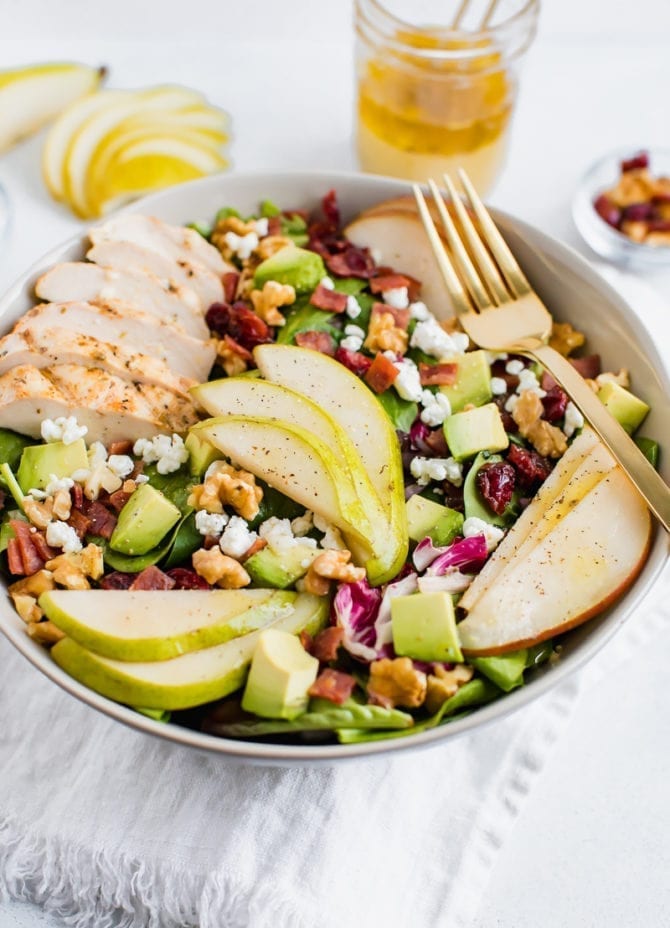 Pear Salad with Walnuts, Avocado and Grilled Chicken – A refreshing pear salad that is perfect for spring. I complimented the flavor of pears with walnuts, avocado and grilled chicken for a satisfying meal-sized salad.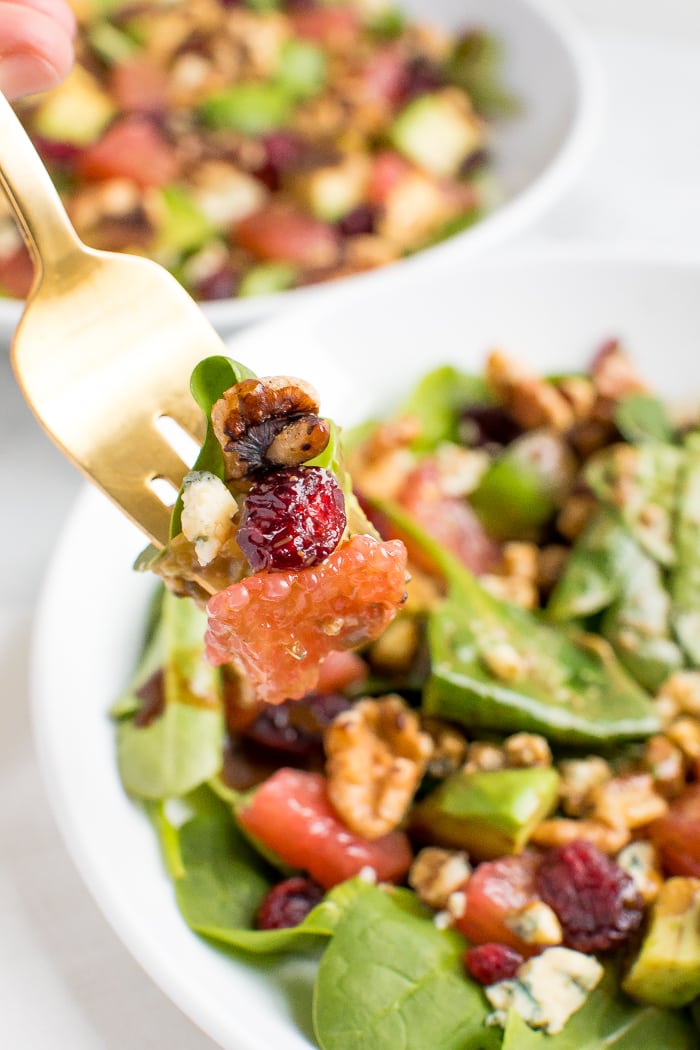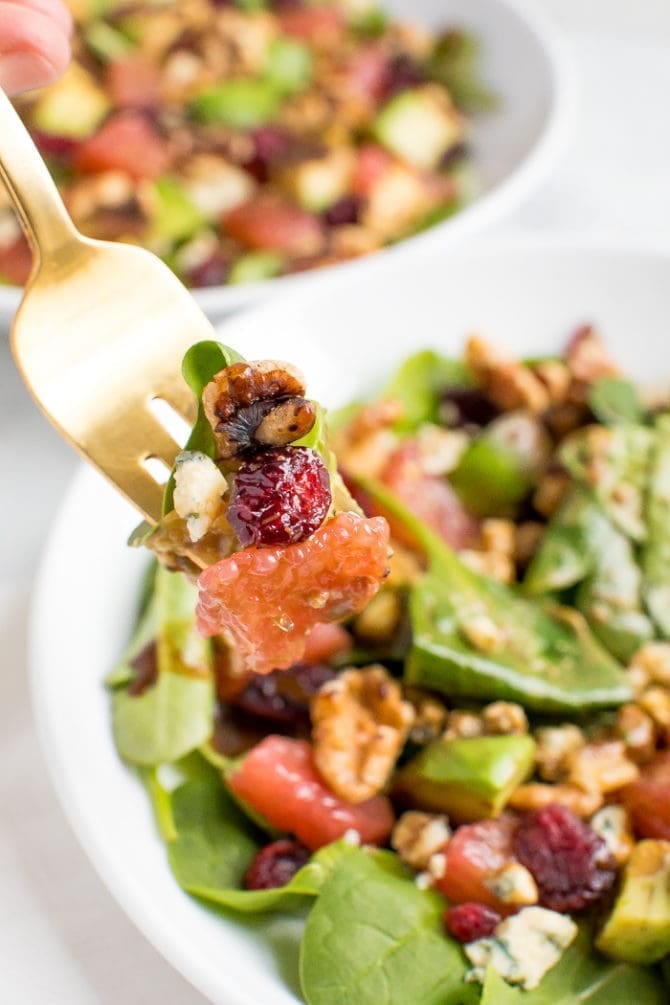 Grapefruit Avocado Salad with Arugula – This grapefruit avocado salad is the perfect winter salad with a blend of spicy arugula, creamy avocado, blue cheese and fruit. Serve as a side or add protein to make it the main dish.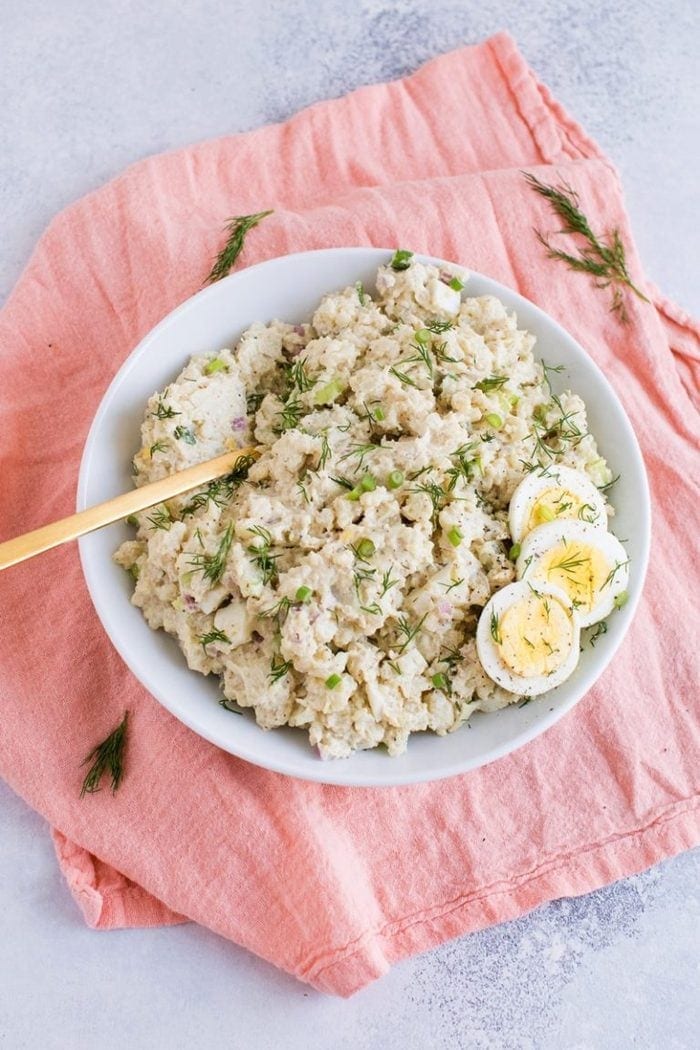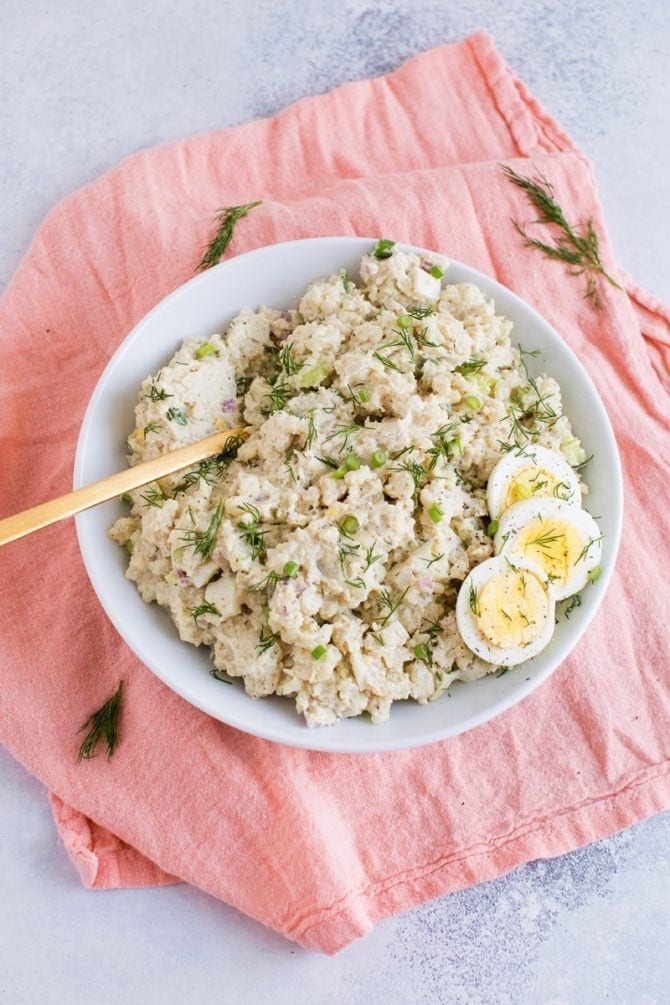 Cauliflower Potato Salad – A low-carb and healthier take on old-fashioned potato salad, this cauliflower potato salad is sure to be a crowd pleaser at summer cookouts. Made with a creamy cashew dressing instead of mayo, the recipe is low carb, dairy-free, gluten-free, and paleo friendly!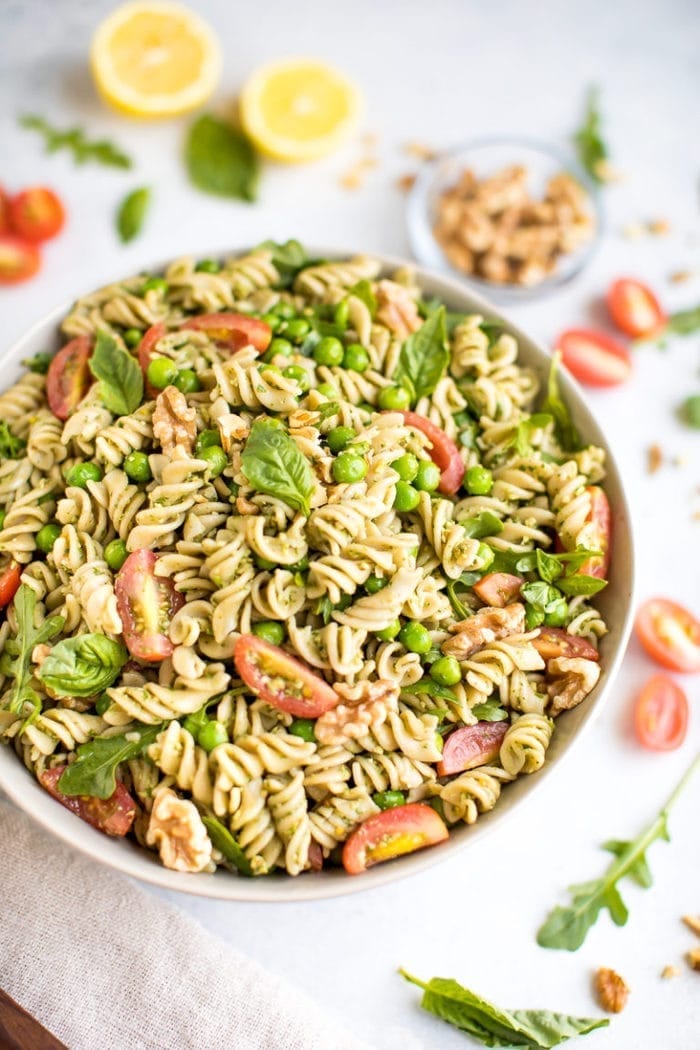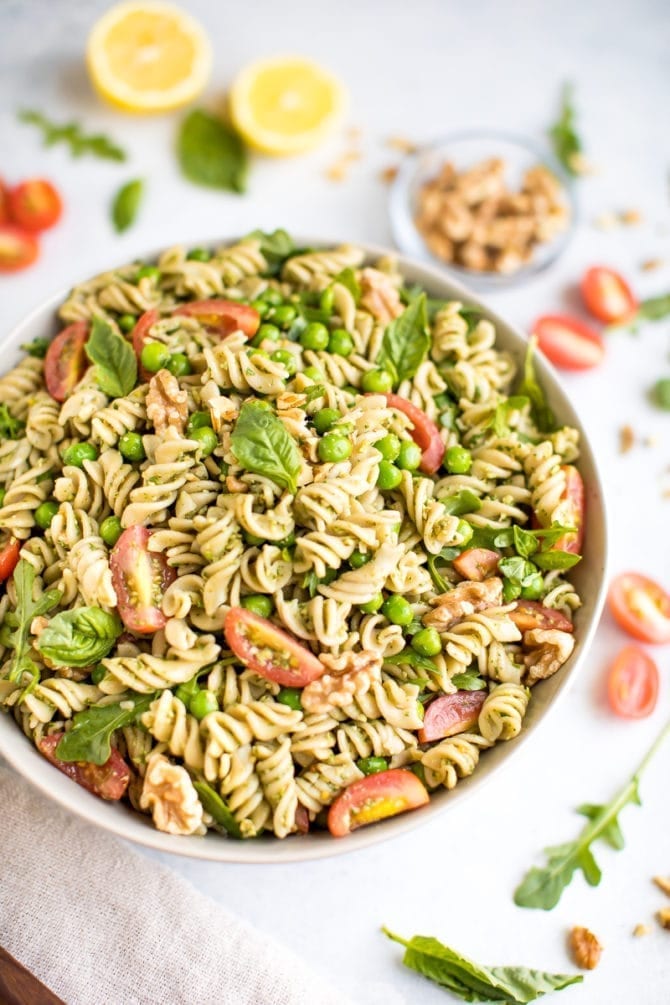 Vegan Pesto Pasta Salad – A Mediterranean diet inspired vegan pesto pasta salad that is loaded with veggies and tossed in a dairy-free walnut pesto sauce. The perfect dish to bring to summer parties and cookouts! It's vegan and gluten-free.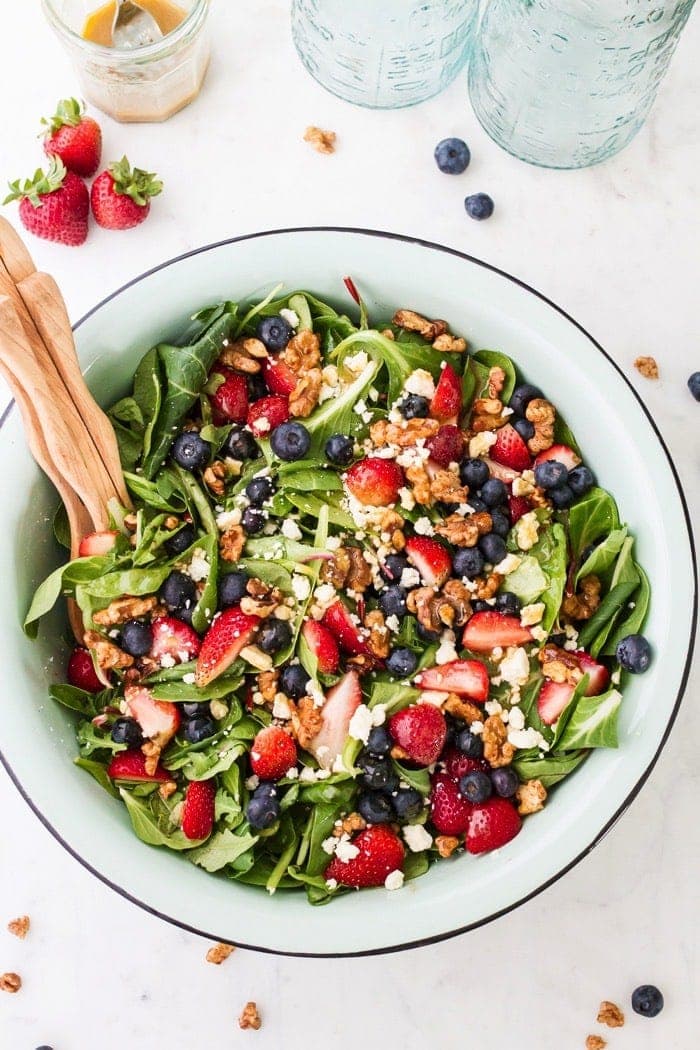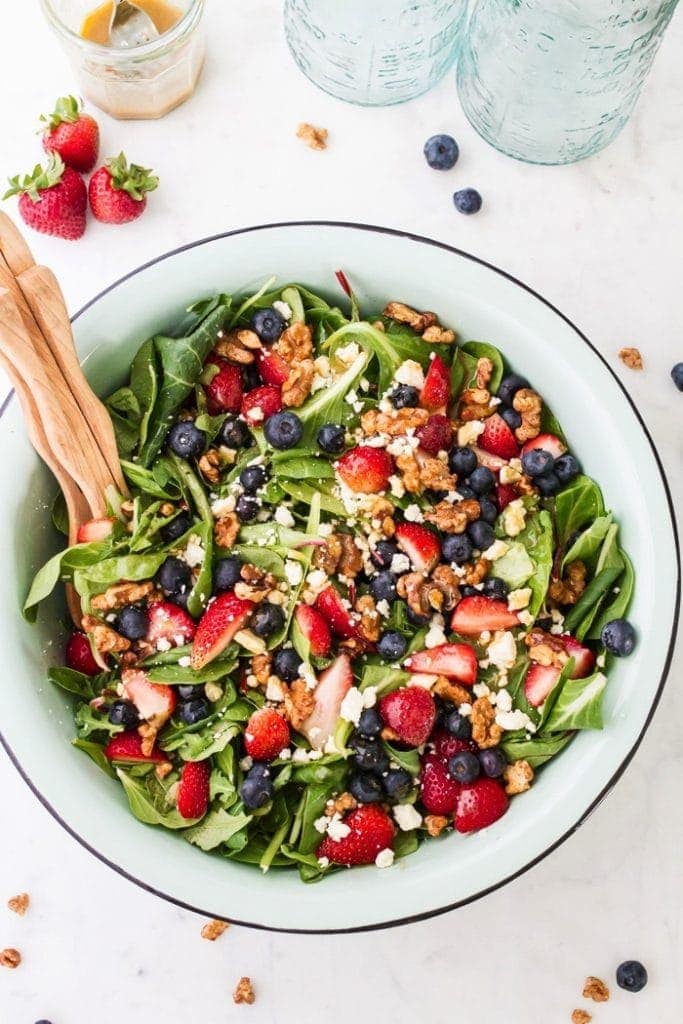 Berry Salad with Maple Walnuts – This berry salad is loaded with fresh berries, crunchy maple walnuts and blue cheese.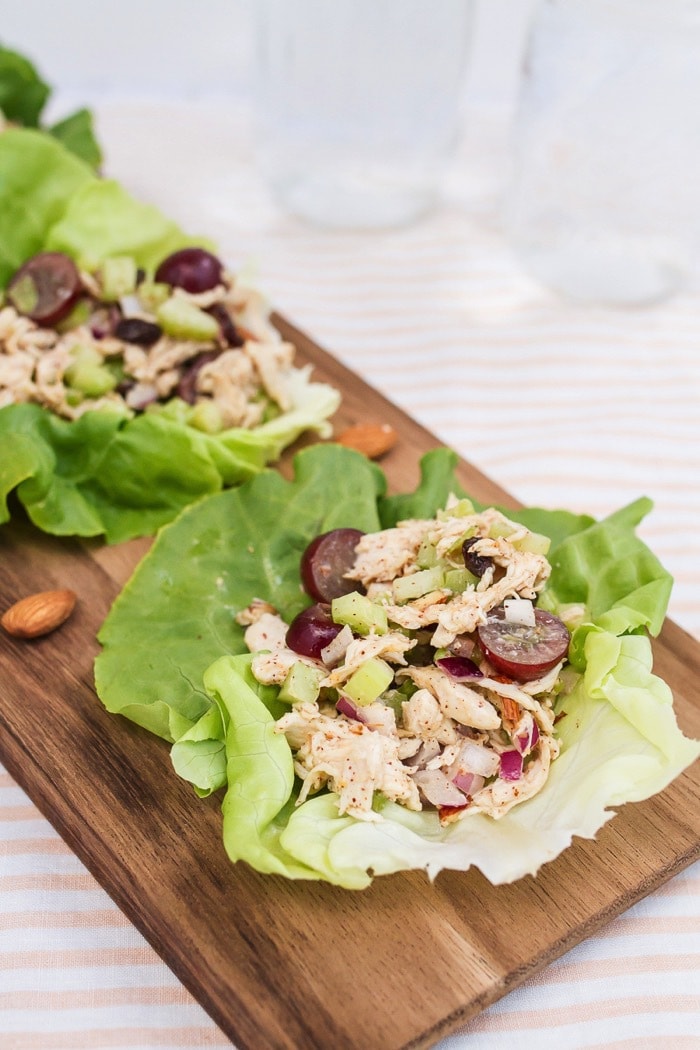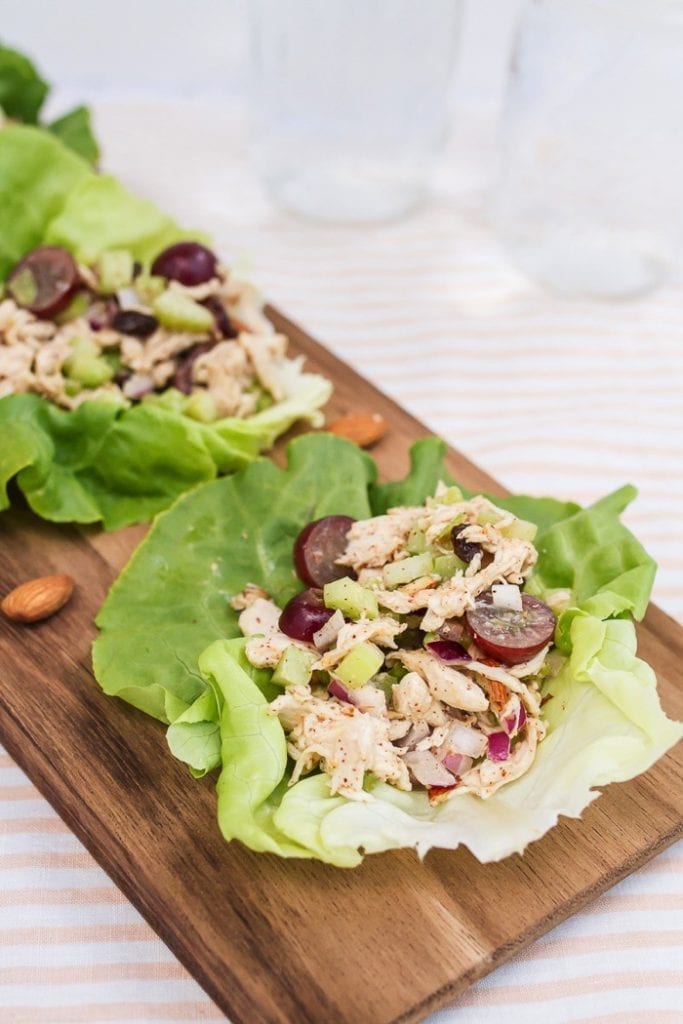 Almond Butter Chicken Salad – This almond butter chicken salad skips the mayo and instead uses an almond butter and apple cider vinegar dressing! Studded with raisins, fresh grapes and chopped almonds, this tasty chicken salad is perfect for serving in lettuce wraps, over salad or on your favorite sandwich bread.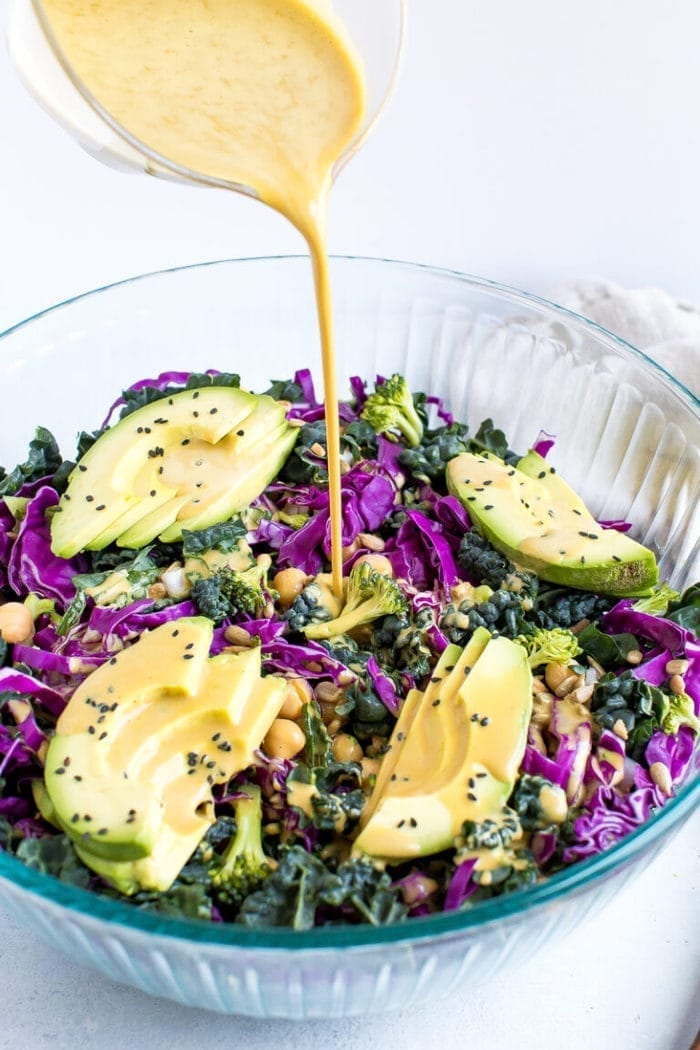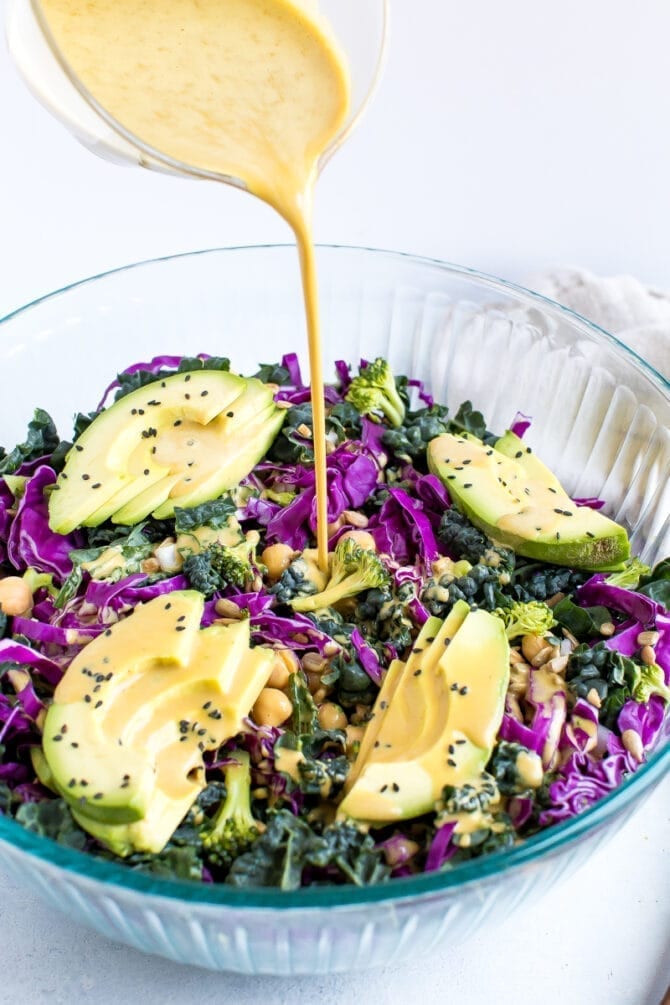 Kale and Cabbage Salad – A crunchy kale and cabbage salad with broccoli florets, chickpeas and sunflower seeds all coated with a light nutritional yeast dressing. Vegan, gluten-free and paleo!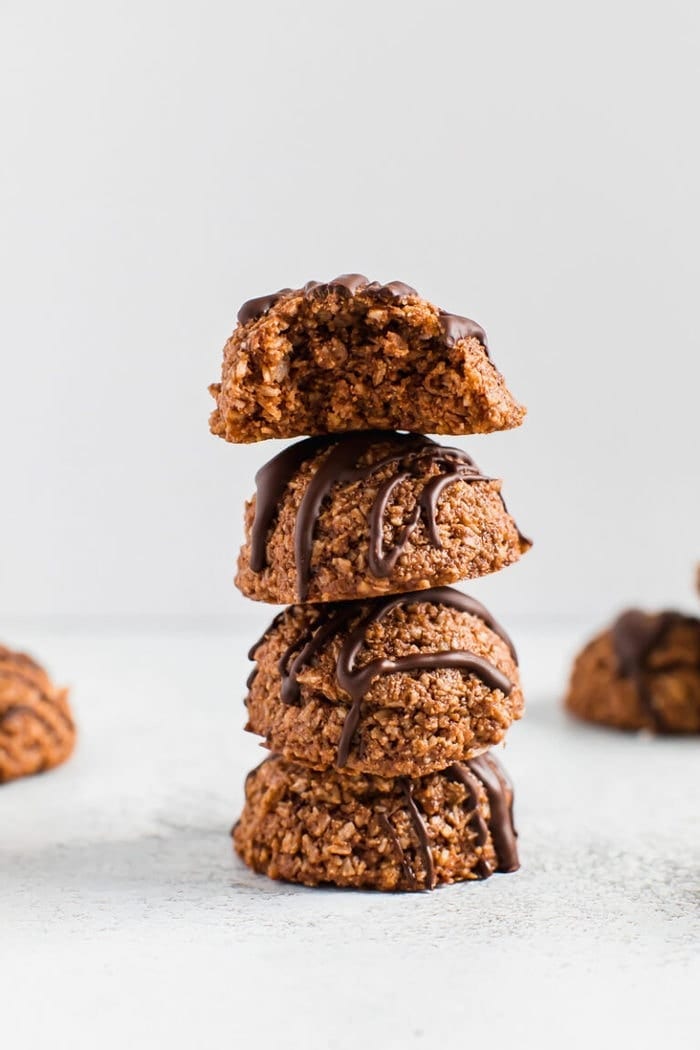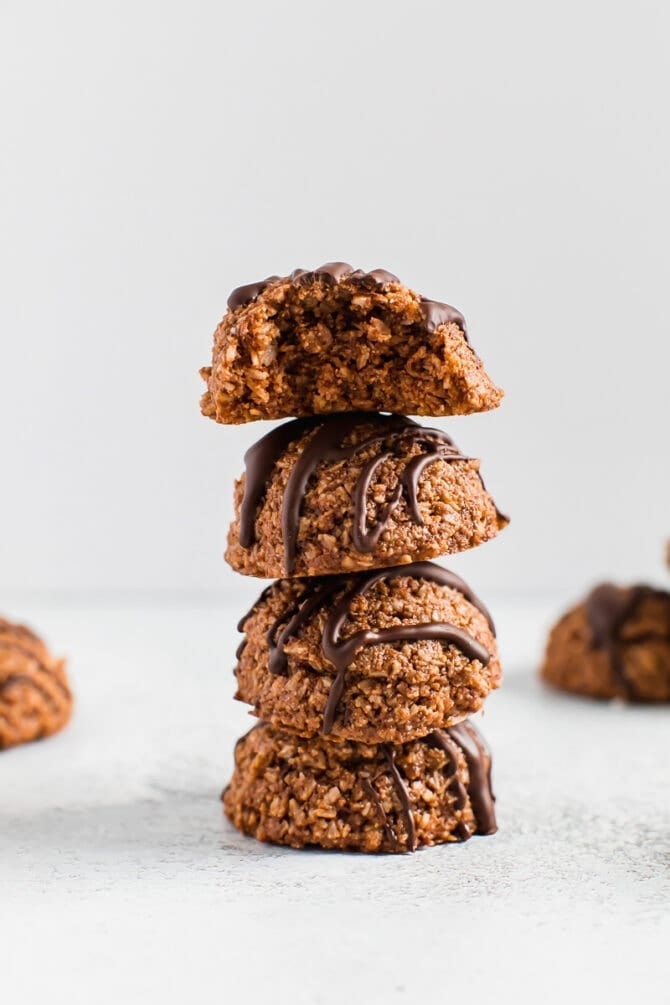 Chocolate Coconut Macaroons – Simple chocolate coconut macaroons that you can whip up in under 30 minutes. The perfect coconut treat for Passover or Easter. Vegan and gluten-free.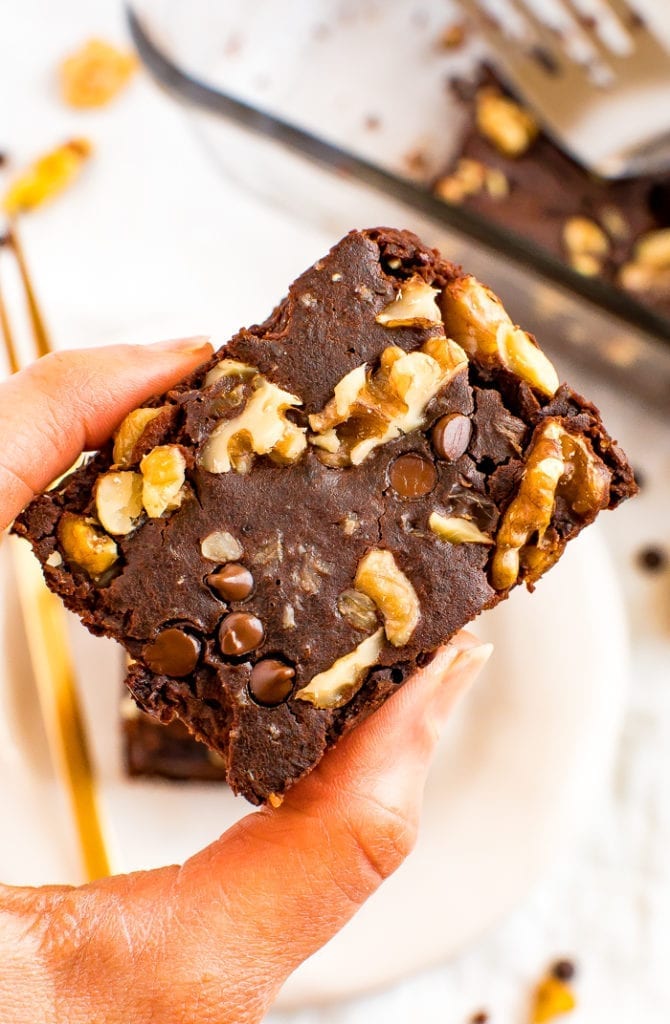 Flourless Black Bean Brownies – The best fudgy, flourless black bean brownies!! No one will be able to tell that they're made with beans and natural maple syrup.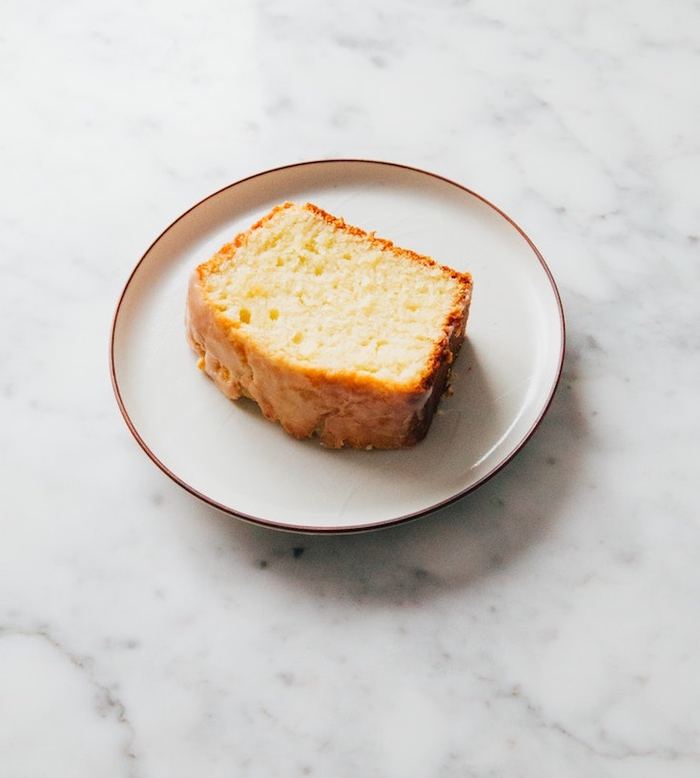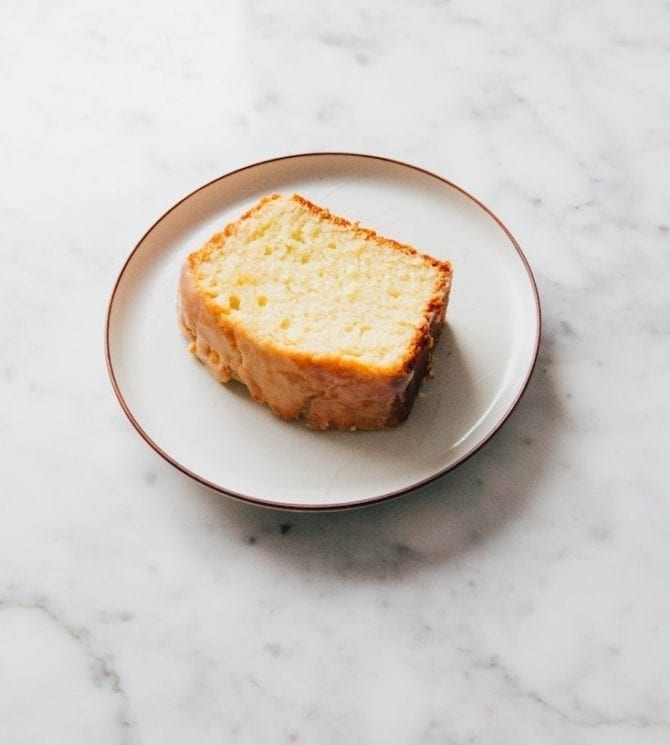 Pound Cake – This traditional lemon pound cake, with classic ingredients like butter and flour, is a family recipe that we enjoy for special occasions. A decadent dessert that's loved by all!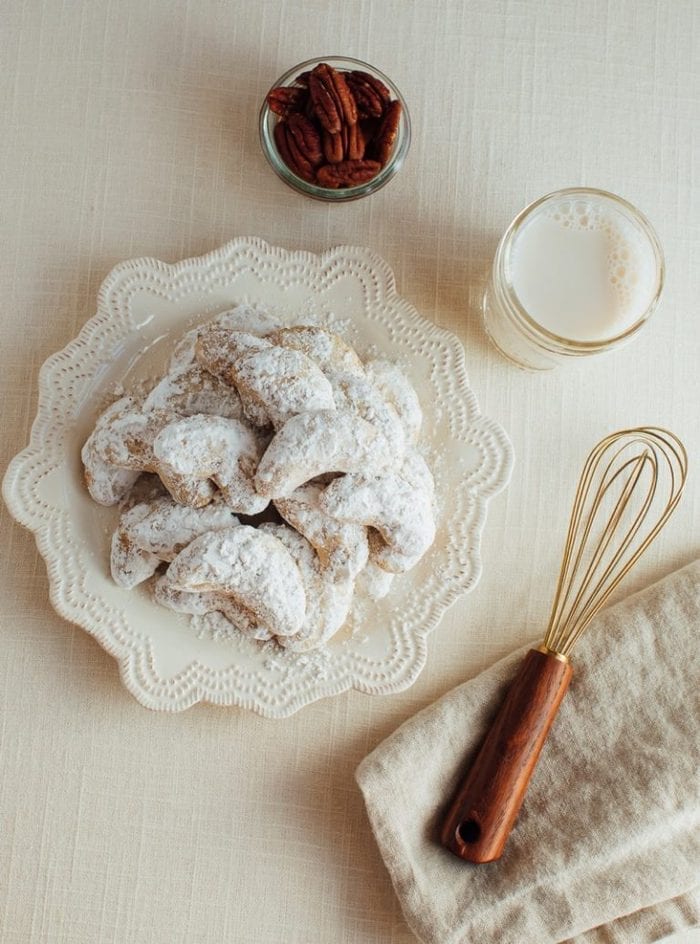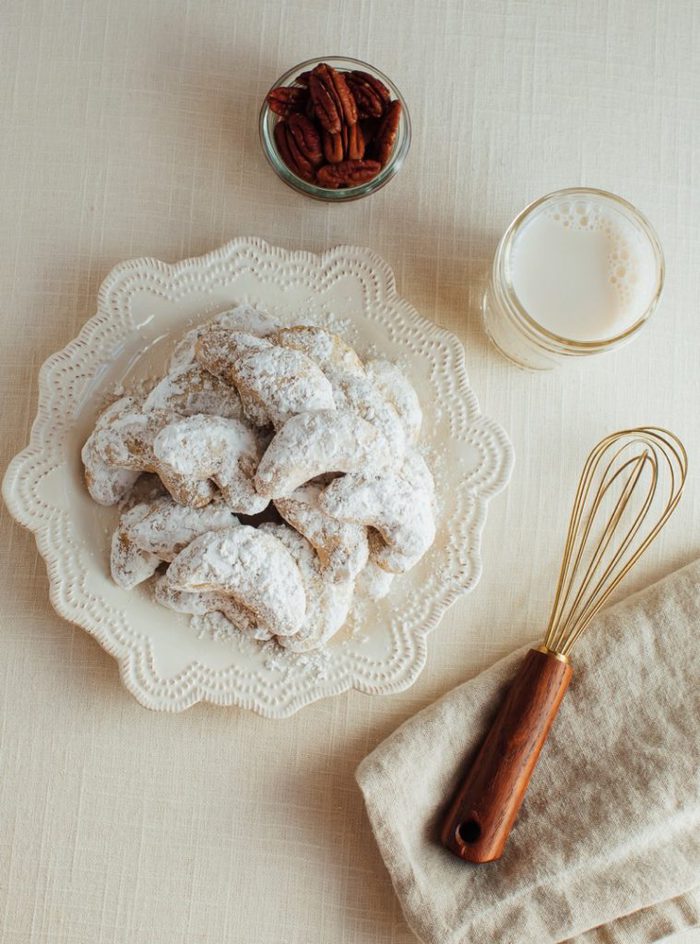 Gluten-free Almond Flour Crescent Cookies – These gluten-free almond flour crescent cookies are a healthy take on my nanny's crescent cookie recipe. Each cookie only has about 60 calories and 2 grams of sugar plus they can easily be made vegan!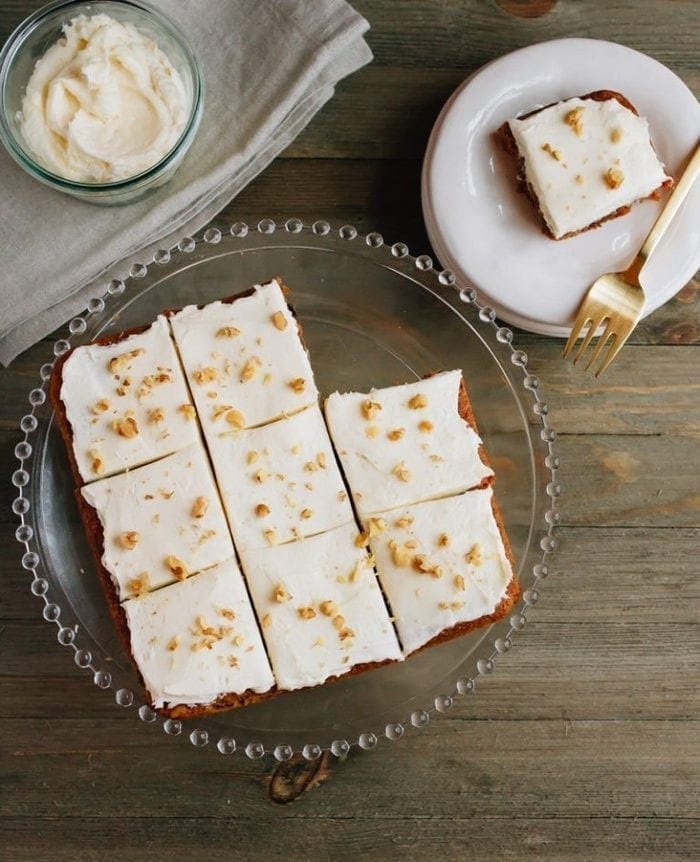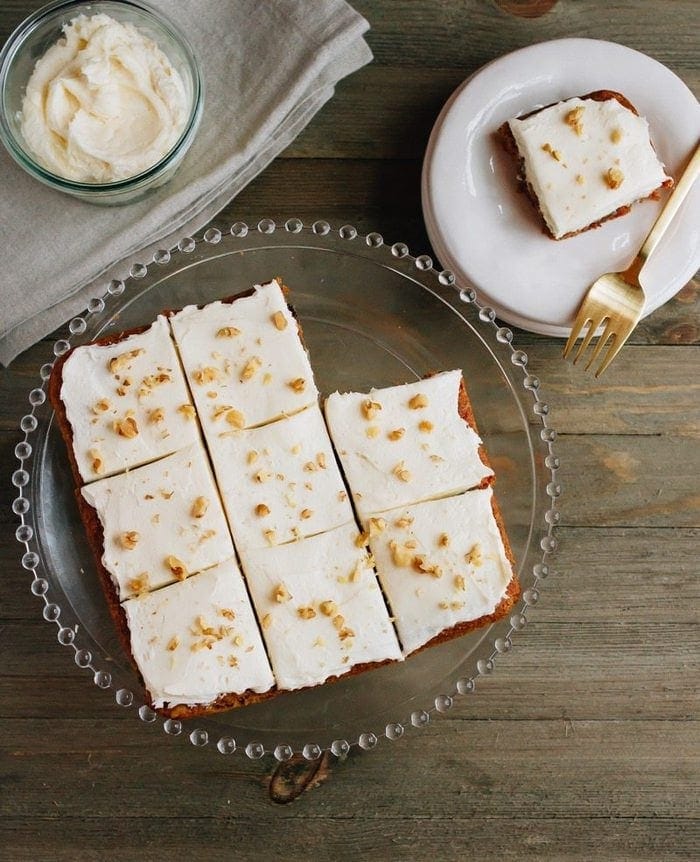 Paleo-Friendly Carrot Cake Bars – Paleo-friendly carrot cake bars made with almond flour and sweetened with coconut sugar. They're moist, delicious and perfect for the carrot cake lover in your life. Gluten-free and grain-free.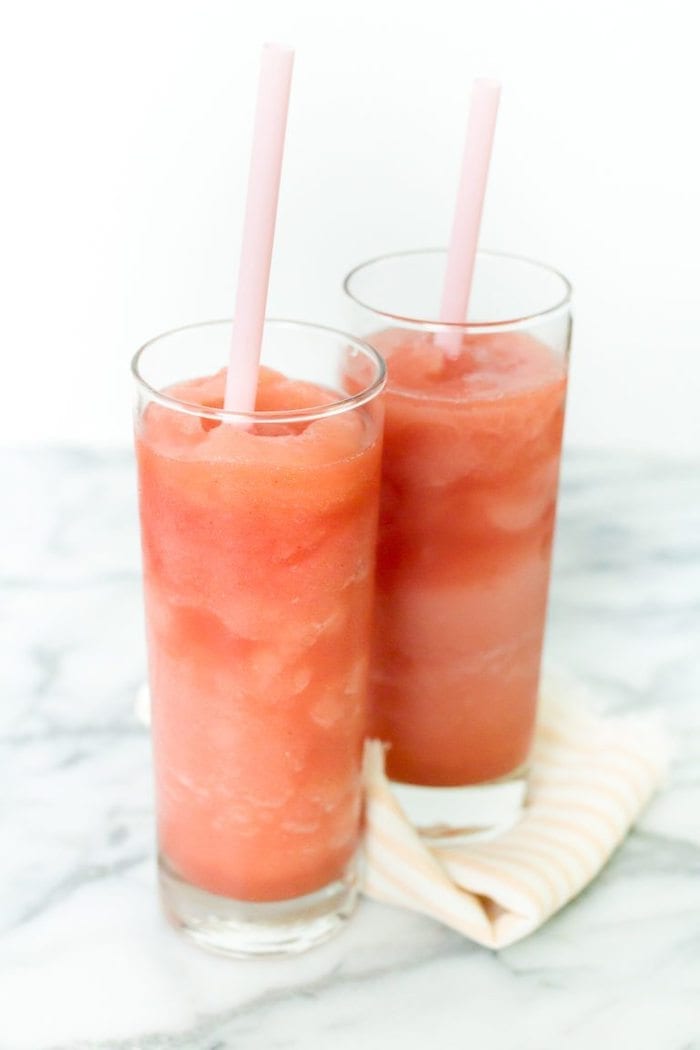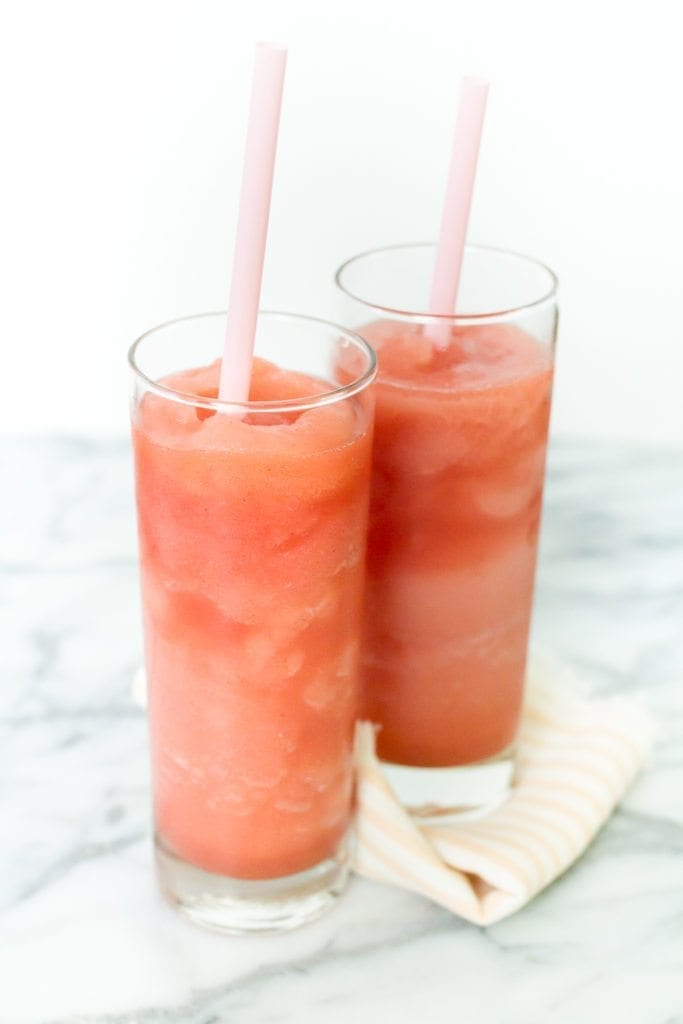 Strawberry Frosé – Make it a boozy brunch with this delicious strawberry frosé, aka frozen rosé. Made with 5 ingredients, no refined sugar and only 200 calories per drink.
This post may include affiliate links. Thank you for your support.