These Detox Macaroons are loaded with coconut flavor and sweetened only with pure maple syrup. They're perfect for when you're craving something sweet, but want to stick with your healthy eating goals! Paleo-friendly, gluten-free and vegan.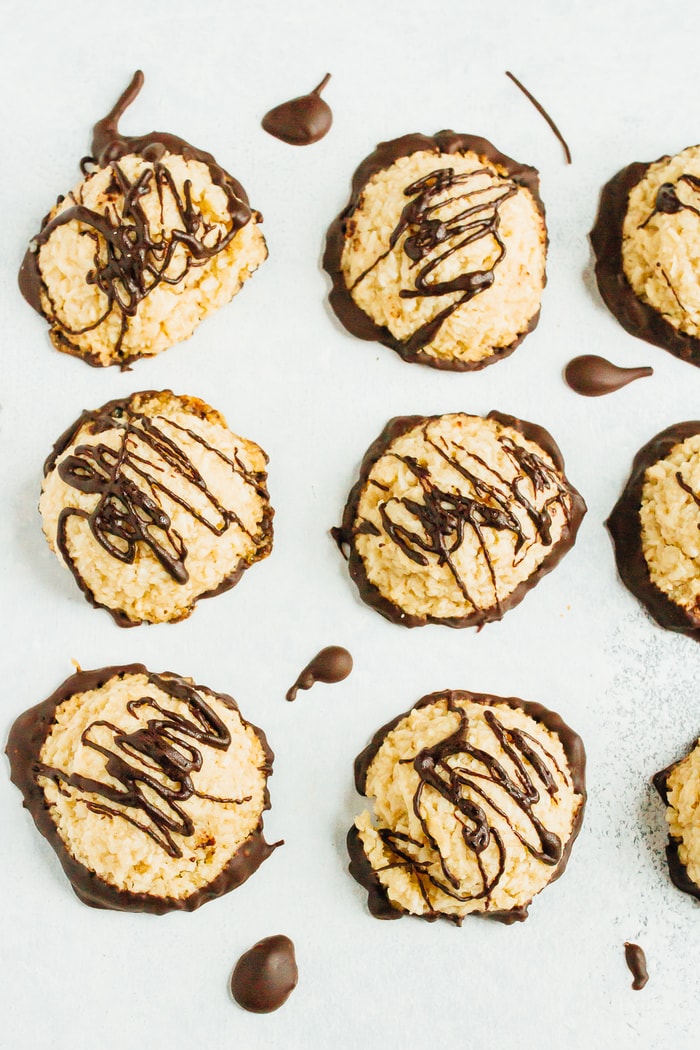 I figured with all the salads I've been posting for the Salad Every Day Challenge we needed a little dessert.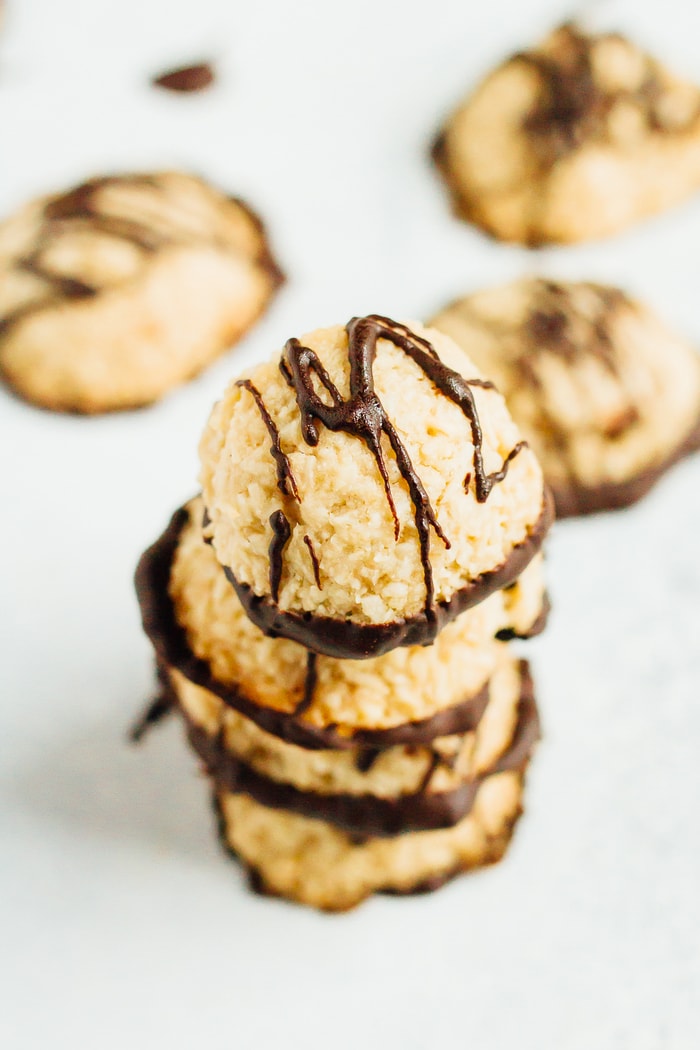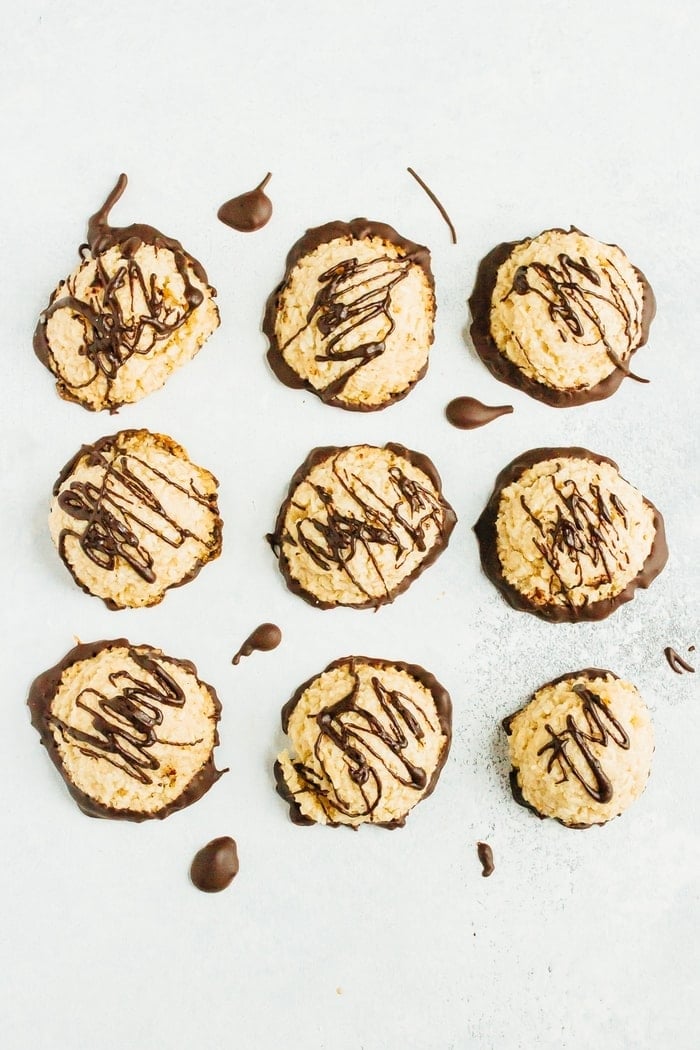 Luckily these detox macaroons are healthy, detox approved and won't undo any of the progress you've made. I know summer is just around the corner and we all want to look good in our suits. 😉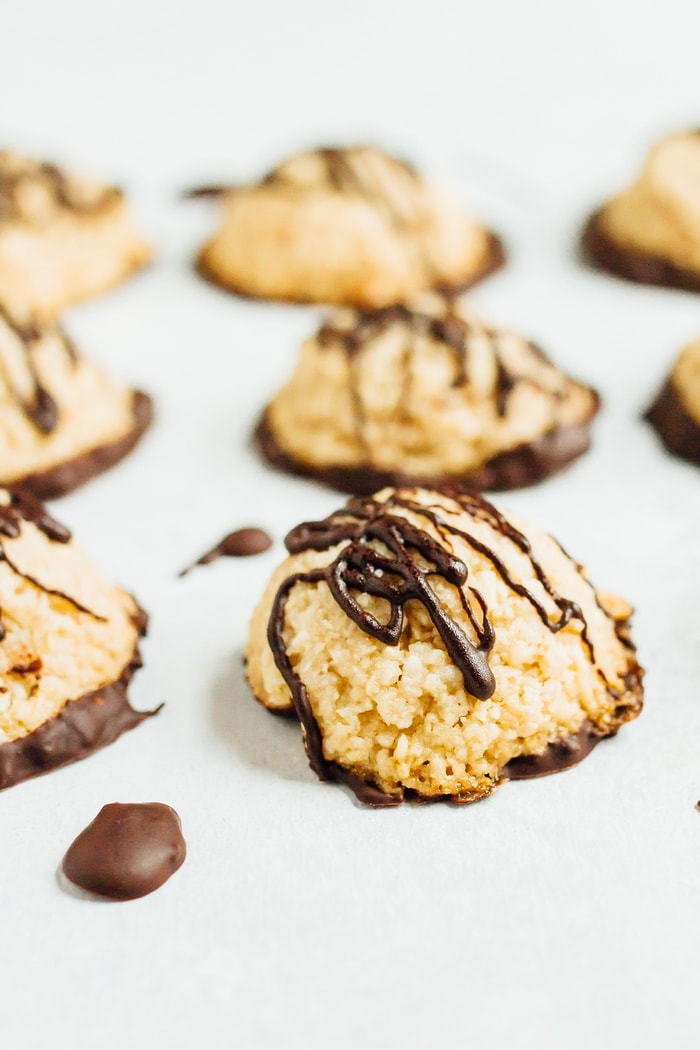 If you like coconut, you're in luck because these detox macaroons are loaded with coconut flavor. Once baked they're crispy on the outside with a tender and moist center. For this version I melted chocolate chips for dipping and drizzling, but the chocolate is totally optional. They're 100% delicious without the chocolate as well.
The best part? You only need SIX ingredients… minus the chocolate chips (which are optional).
15
adjust servings
Instructions
Preheat oven to 300°.
Stir together unsweetened shredded coconut, almond flour, maple syrup, coconut oil, vanilla and sea salt in a medium sized bowl.
Use a Tablespoon to scoop batter onto a cookie sheet lined with parchment paper.
Bake for 22 minutes. Remove from oven and let cool -- they will firm up as they cool so wait about 15 minutes or so before serving or dipping in chocolate.
If adding melted chocolate, add chips to a microwave safe bowl and heat for about 30 seconds and stir. If chips aren't melted, heat for another 10 seconds or so. If the chocolate seems too thick after melting you can add a teaspoon of melted coconut oil to thin it out. Dip each macaroon into the melted chocolate and/or drizzle chocolate over each macaroon. Place macaroons in the fridge/freezer for 5-10 minutes to allow the chocolate to harden. Store any leftover macaroons in the fridge or freezer. If you do store them in the freezer, let them sit out at least 10 minutes before eating. They're really hard straight from the freezer.
Recipe Notes
Feel free to enjoy this macaroons plain or added the chocolate drizzle. They're great both ways!