17 Genius Ways to Use Cauliflower Rice
16
Published Aug 09, 2017, Updated Nov 18, 2021
Whether you're cutting back on carbs or looking to eat more veggies, I've got 17 healthy cauliflower rice recipes for you to try!
Following a grain-free diet, cutting back on carbs or simply looking for ways to eat more veggies?! Cauliflower rice is likely your food BBF right now.
Luckily it's become so popular most grocery stores carry it pre-chopped in bags now. All my go-to spots (Kroger, Whole Foods, Trader Joe's and Target) have the bags, either in the produce section, the freezer section or both!
Gone are the days of breaking apart whole heads of cauliflower and processing it yourself… unless of course you're up for it because it is pretty easy (and much cheaper). Here's my cauliflower rice recipe!
If I'm feeling ambitious I'll make my own cauli rice, but I like having a bag of the frozen cauliflower rice in the freezer at all times.
Why I Love Cauliflower Rice
Nothing against white or brown rice, but it's not something I use often anymore because cauliflower rice is readily available and so awesome. Here's why:
It's a cruciferous vegetable which means it's part of the cabbage family. Cruciferous veggies are low-calorie, and rich in folate, vitamins C, E, and K, and fiber. They're a good source of phytonutrients, which may help lower inflammation and reduce the risk of developing cancer.
Low in calories and carbs — 1 cup of cooked brown rice has about 216 calories and 46 grams of carbs whereas 1 cup of cauliflower rice has 25 calories and 5 grams of carbs. So cauliflower rice won't spike your blood sugar/insulin levels the way regular rice or brown rice does.
How to Use Cauliflower Rice
Now that you know why cauliflower rice is so great and how to make it, let's get cooking, shall we? I have 17 delicious ways to use cauliflower rice — from pizza to smoothies to bowls and bakes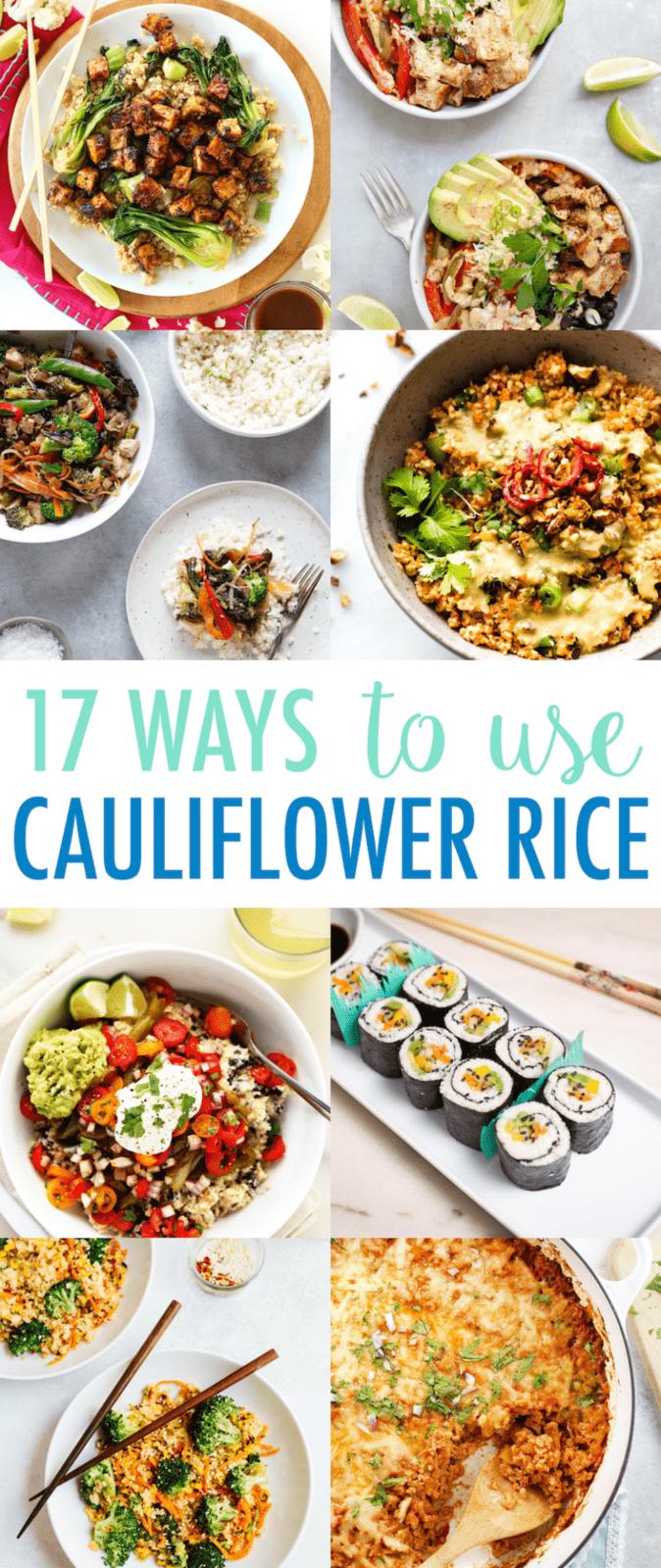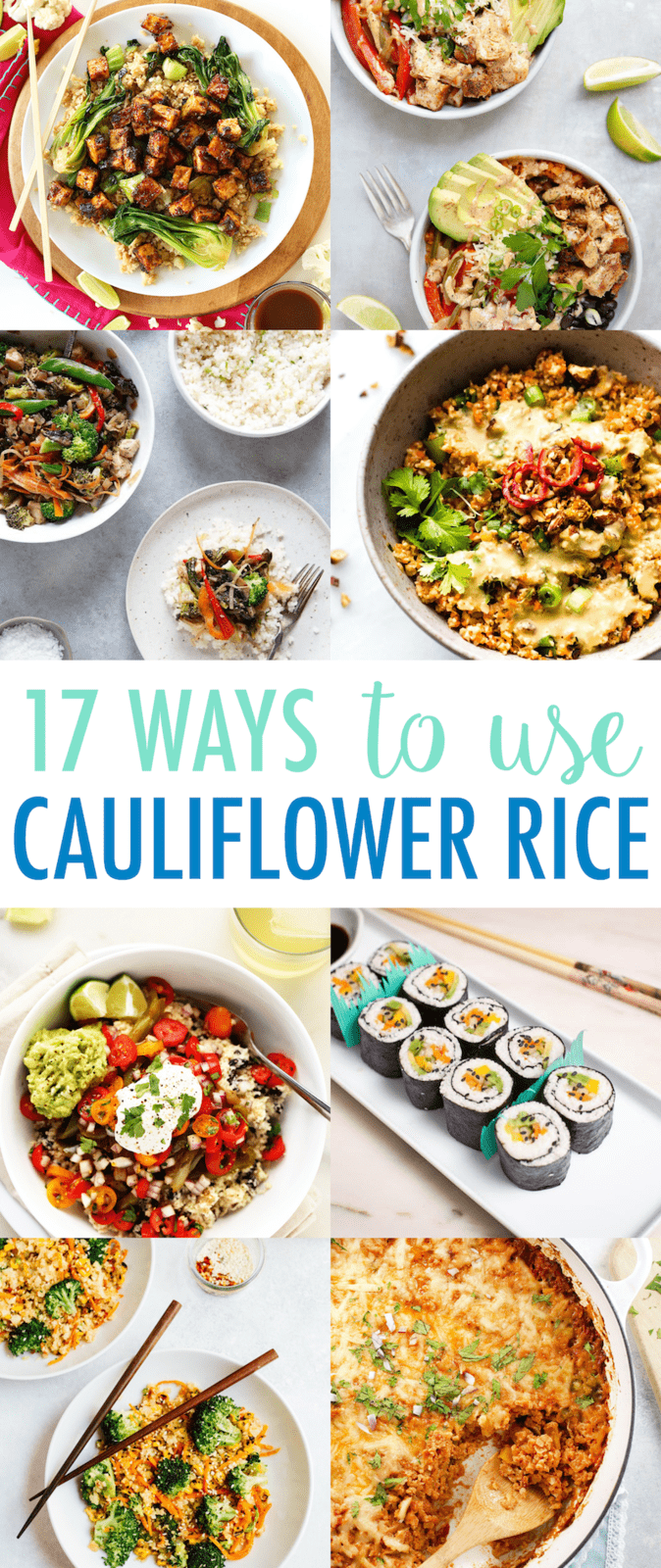 I scoured the web to find the best of the best so you don't have to spend hours on Pinterest searching for cauliflower rice goodness. They're all right here. Enjoy!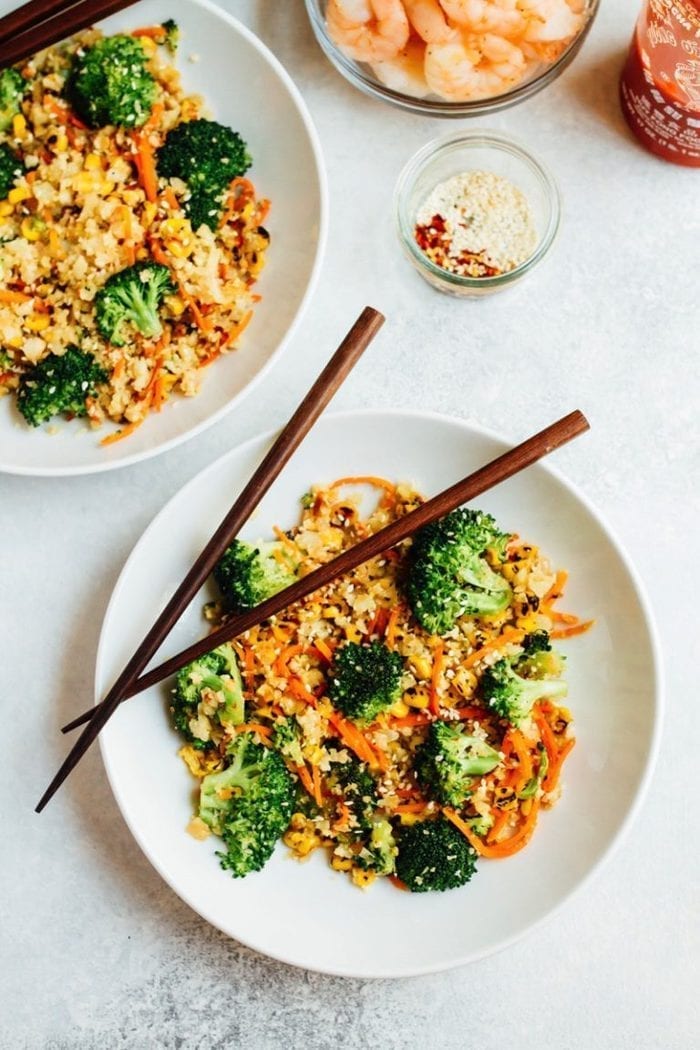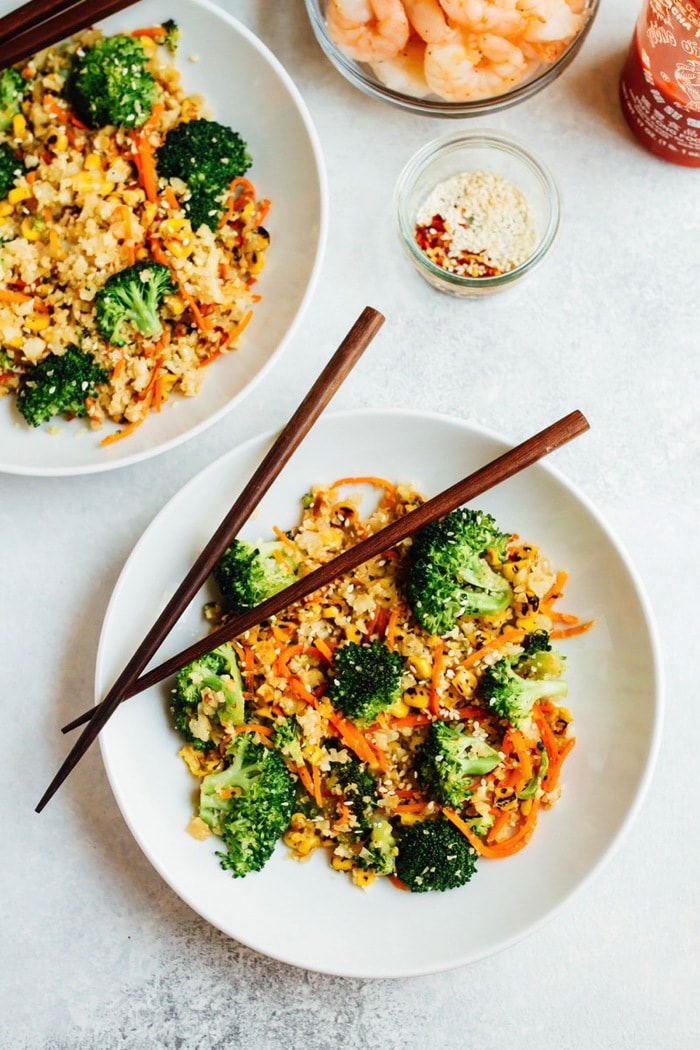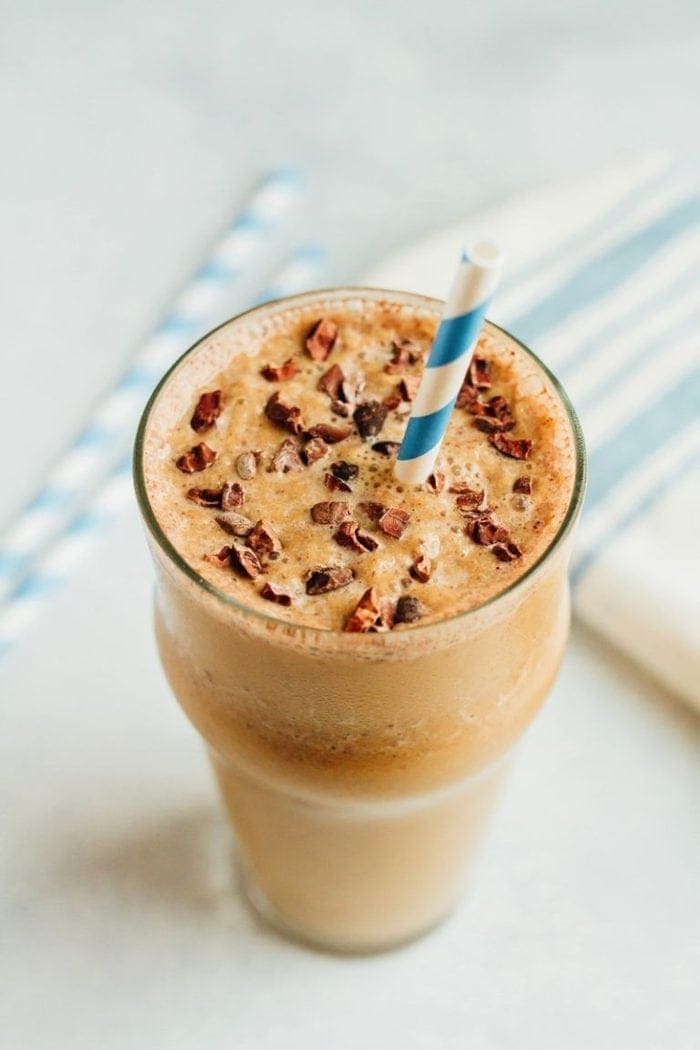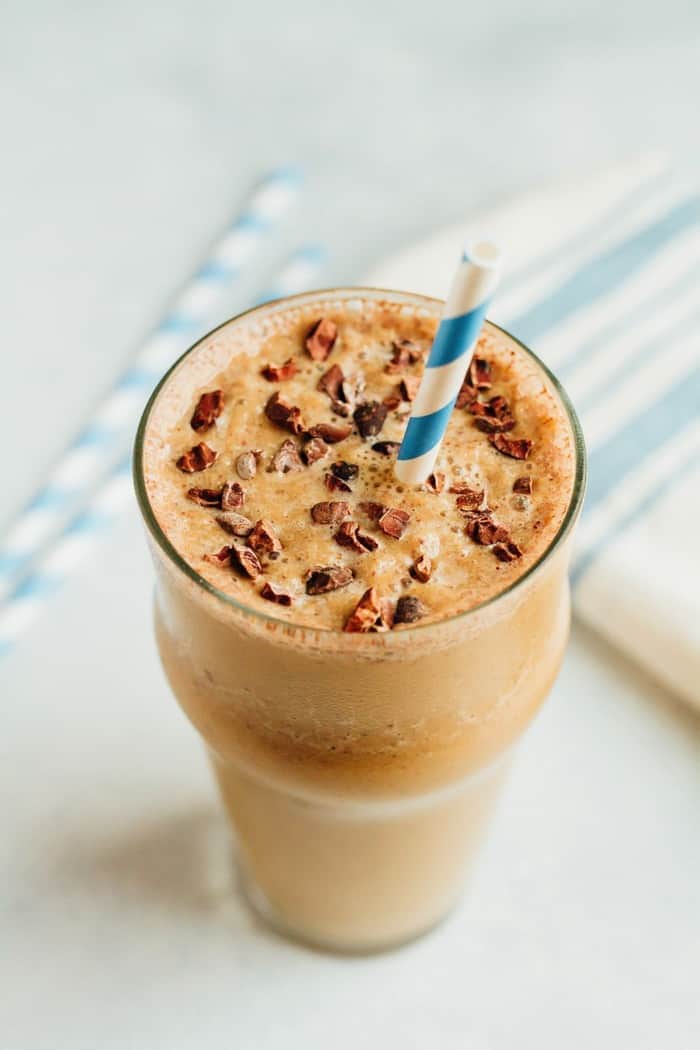 Malted Chocolate Cauliflower Smoothie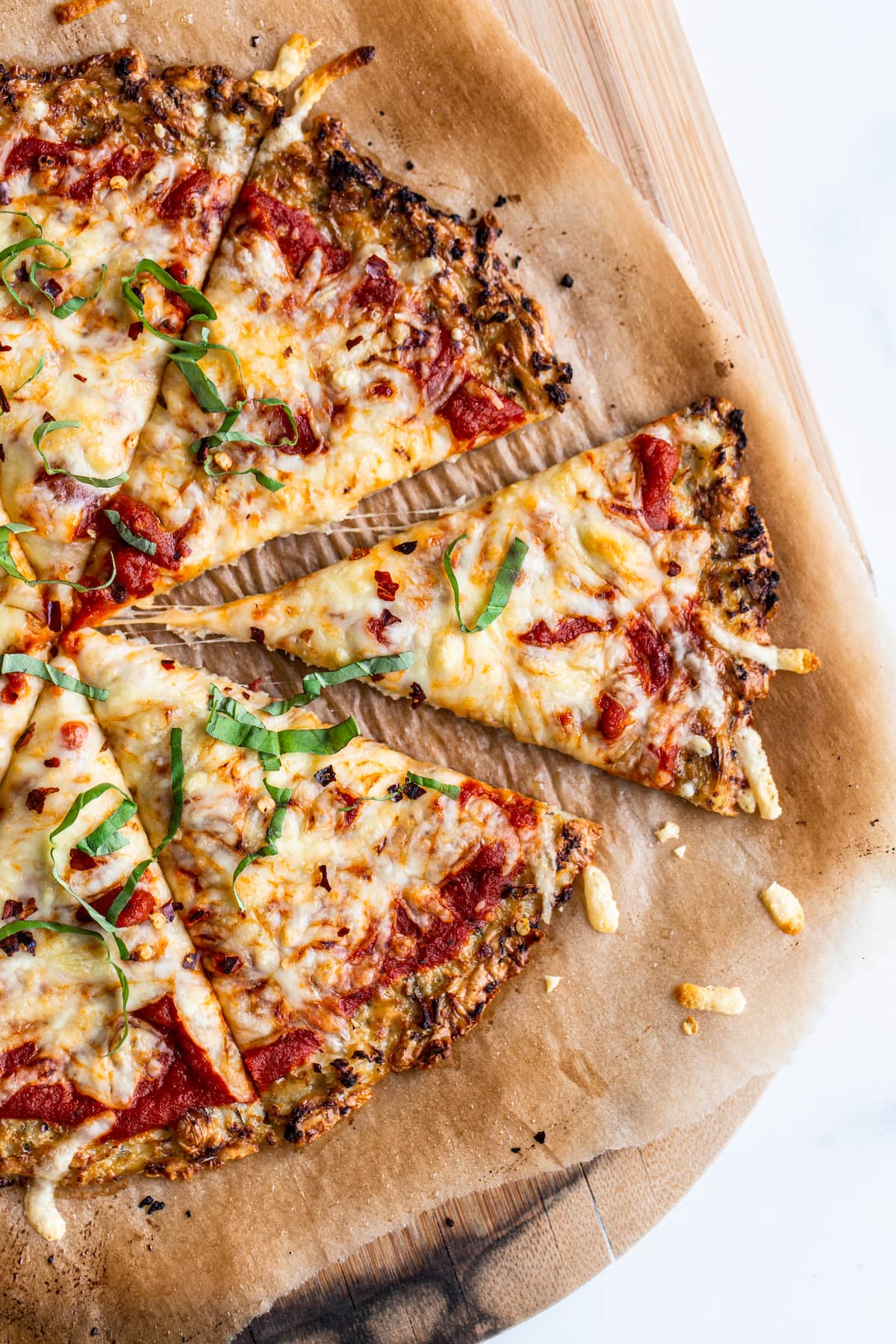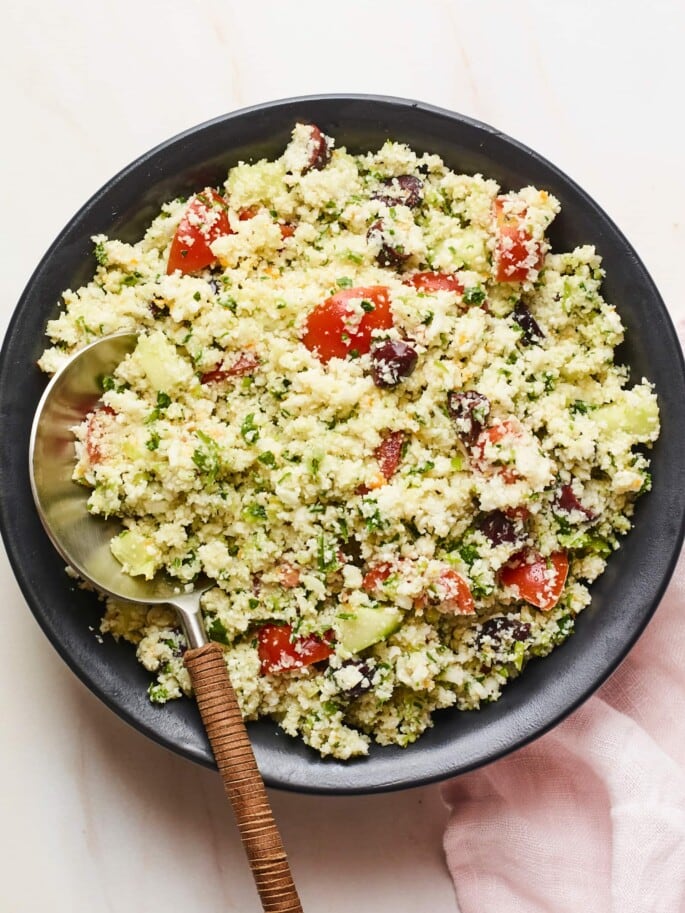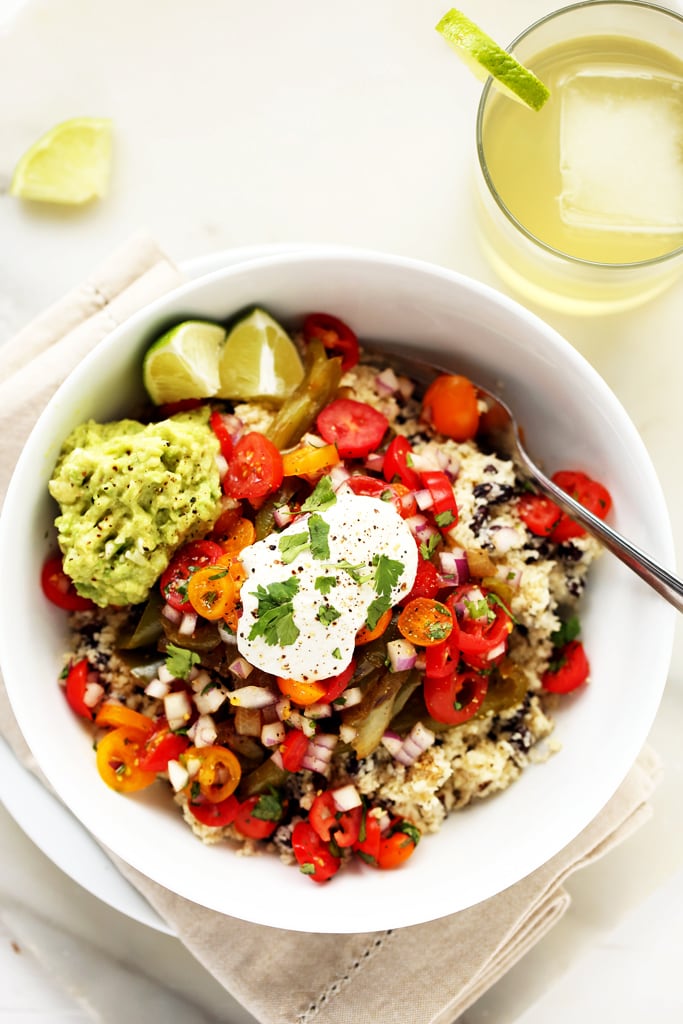 Veggie Burrito Bowl with Cauliflower Rice and Sunflower Sour Cream by Blissful Basil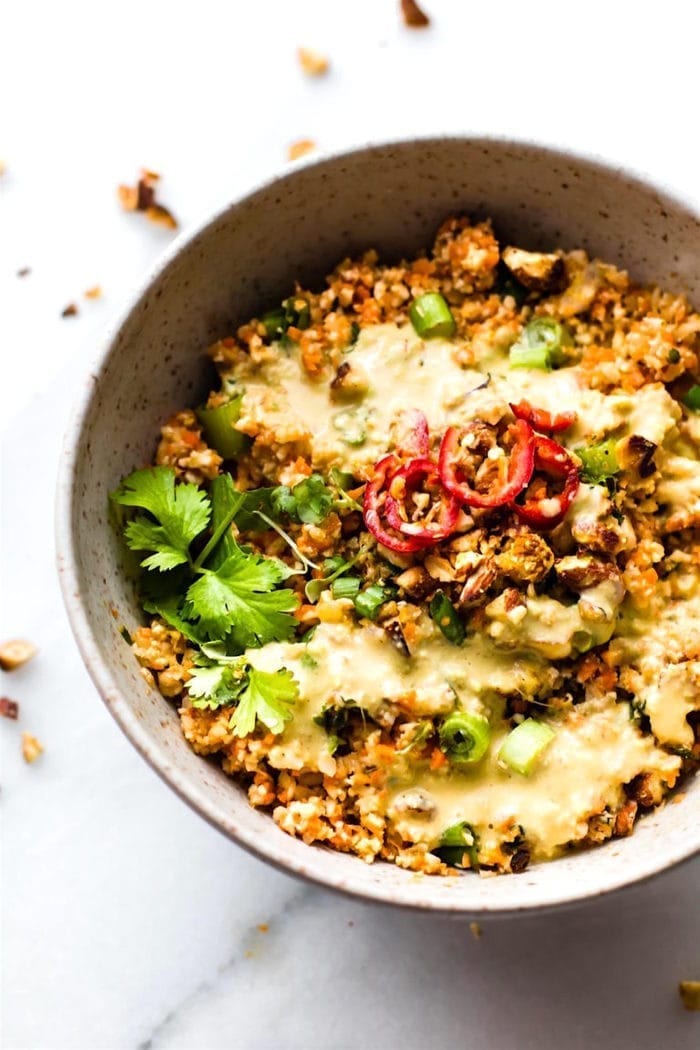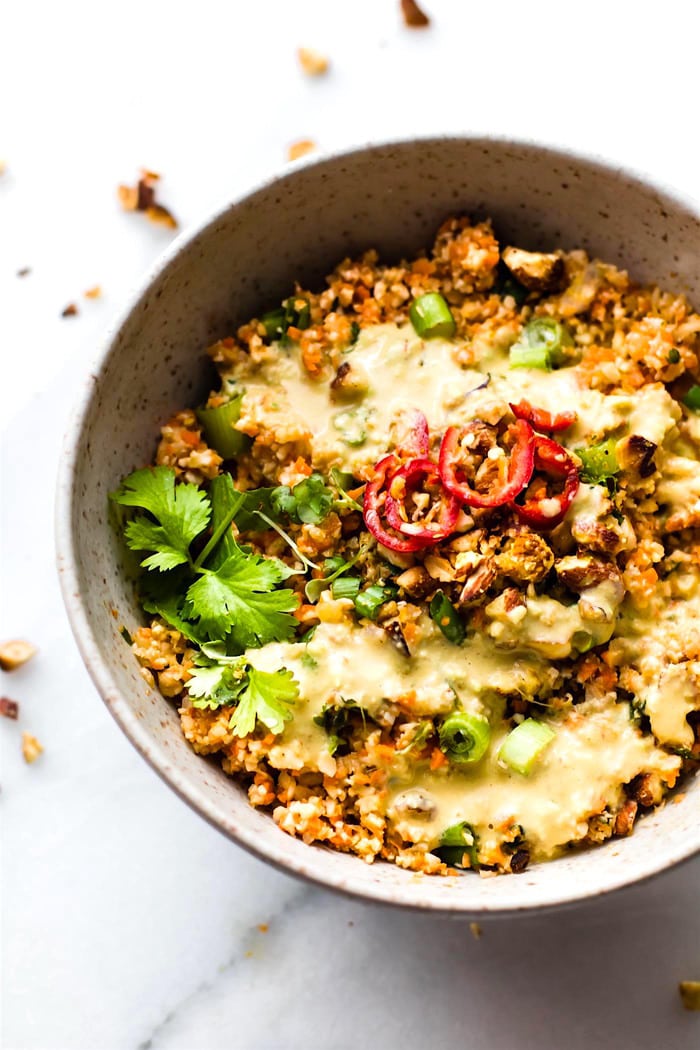 Thai Cauliflower Rice Salad with Avocado Cream Dressing by Cotter Crunch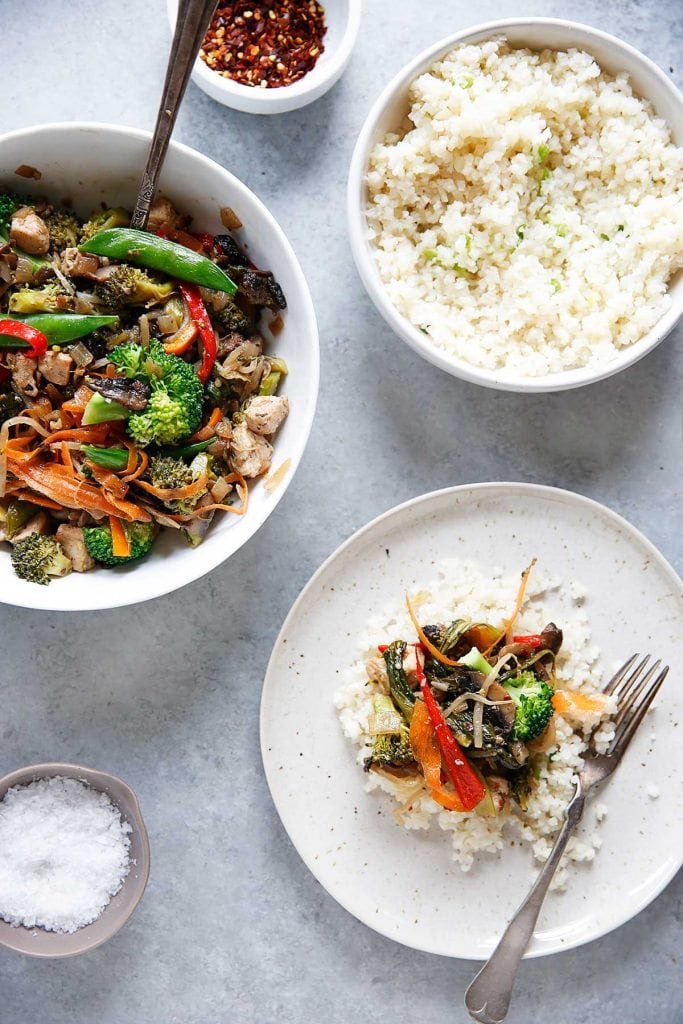 Stir Fry with Garlic Scallion Cauliflower Rice by Lexi's Clean Kitchen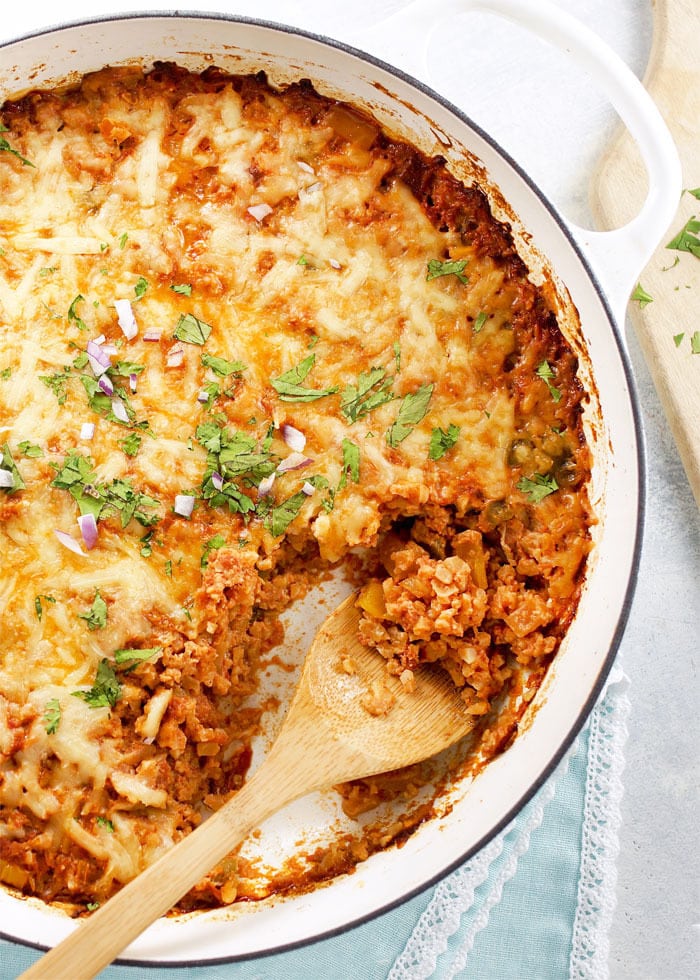 Mexican Cauliflower Rice Casserole by Detoxinista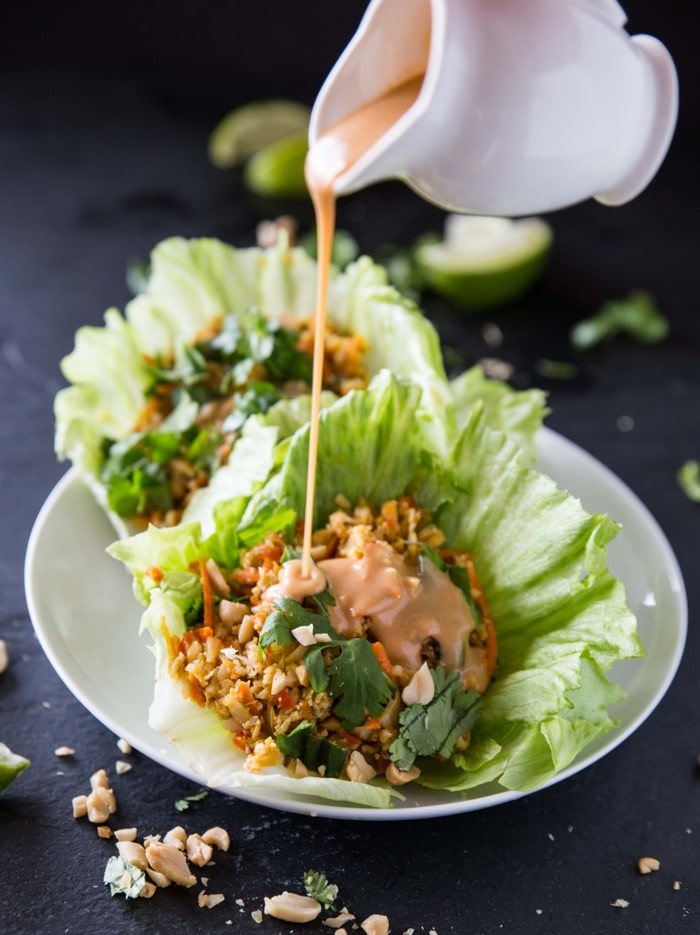 Cauliflower Rice Lettuce Cups with Sriracha Peanut Sauce by Veggie and the Beast Feast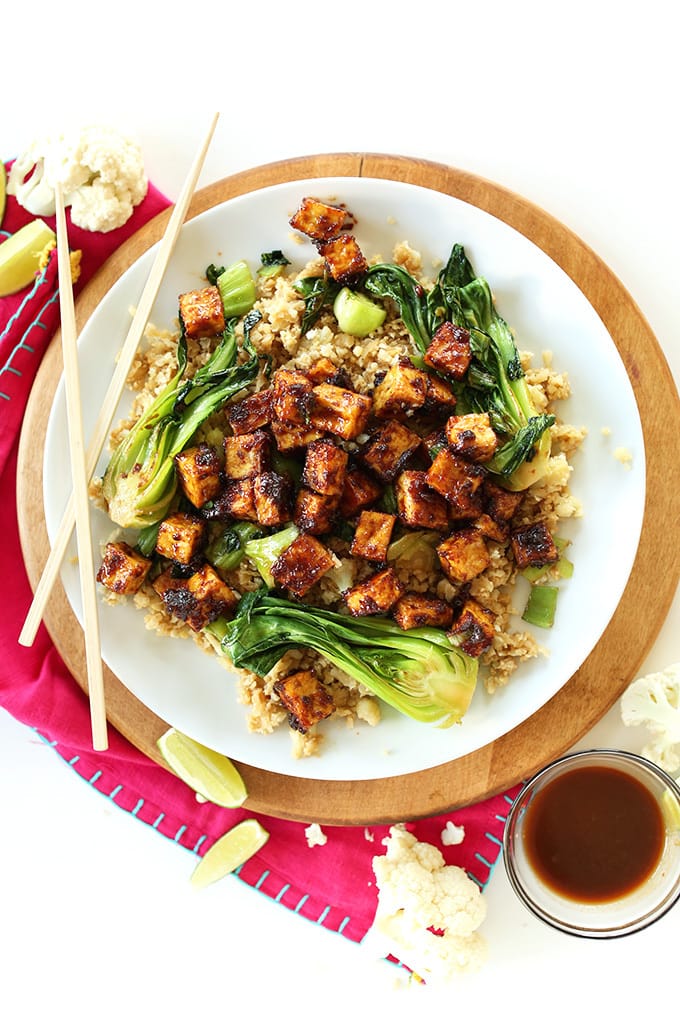 Crispy Peanut Tofu Cauliflower Rice Stir Fry by Minimalist Baker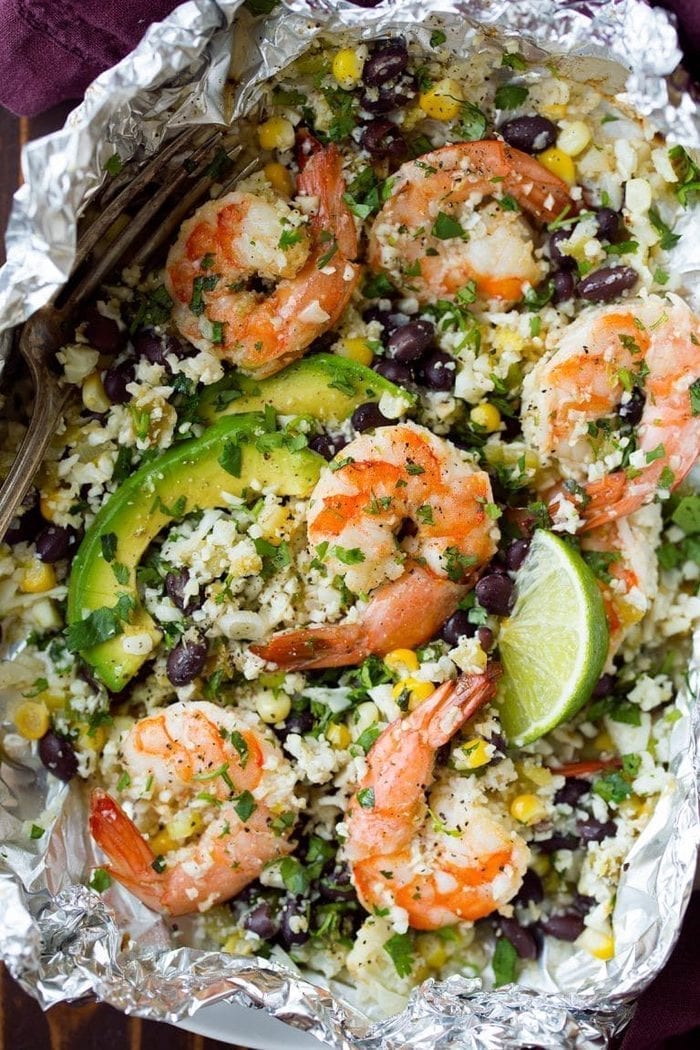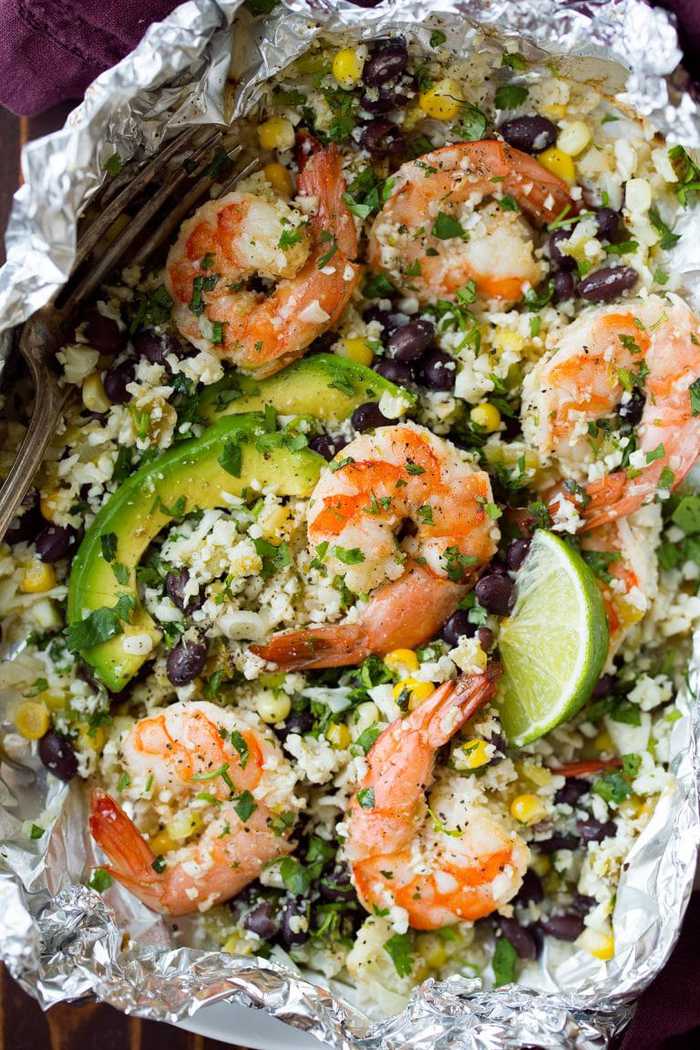 Lime Shrimp and Cauliflower Rice Foil Packs by Cooking Classy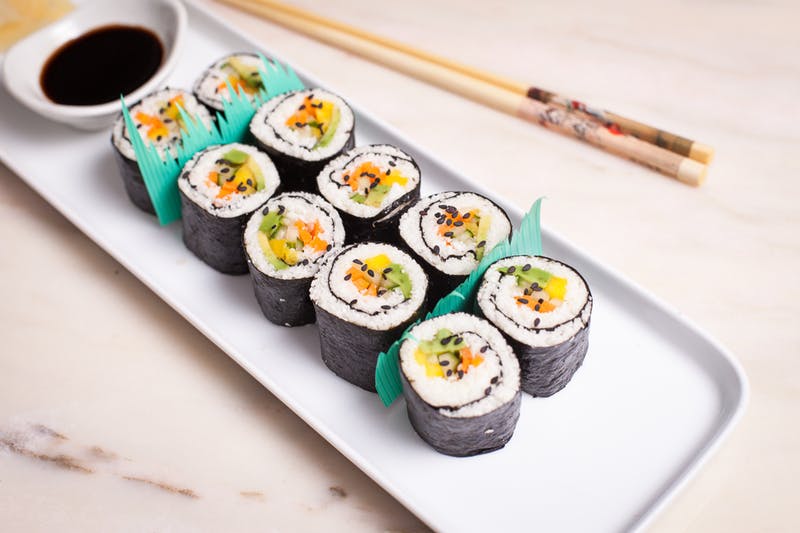 Cauliflower Rice Sushi by Brit + Co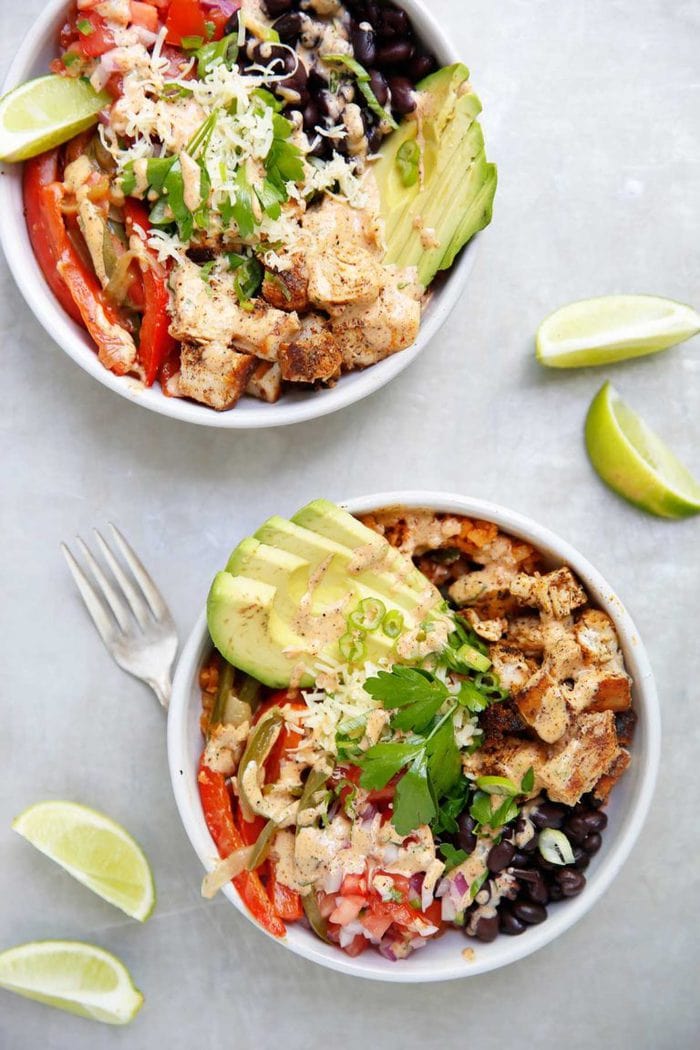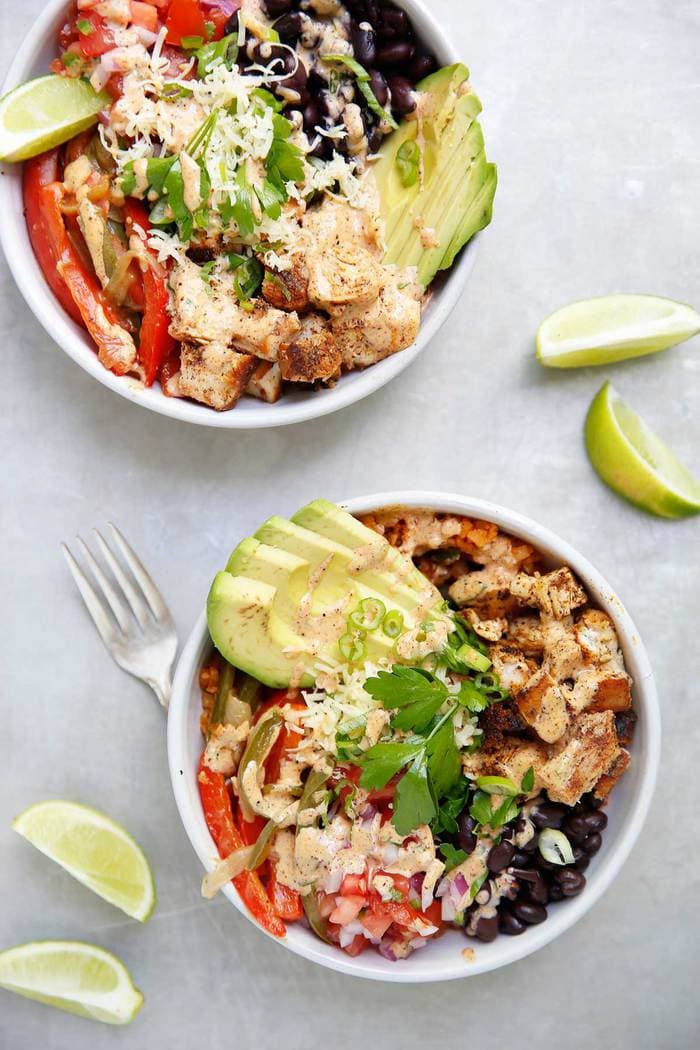 Copycat Chipotle Chicken Burrito Bowls by Lexi's Clean Kitchen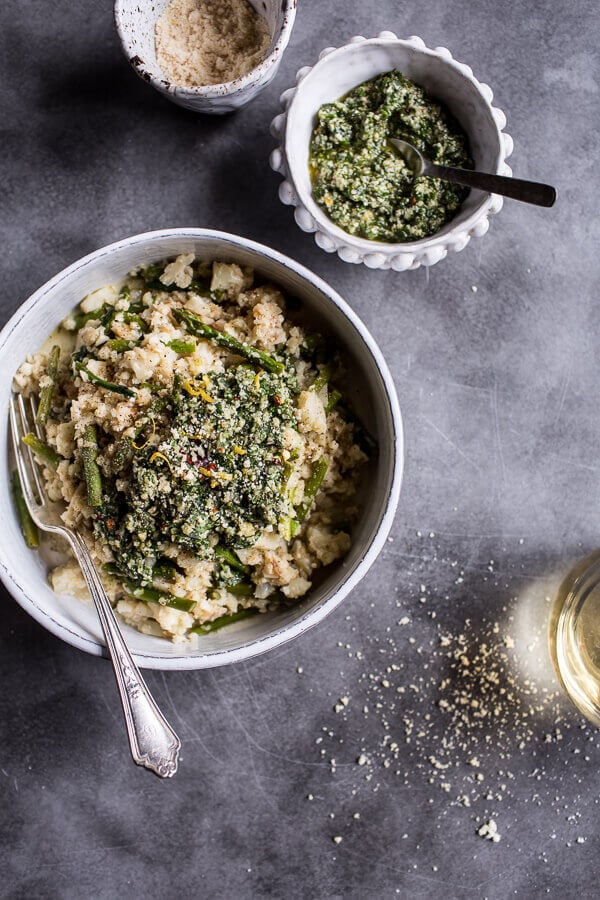 Quick Cauliflower Risotto with Asparagus Cilantro Basil Hemp Seed Pesto by Half Baked Harvest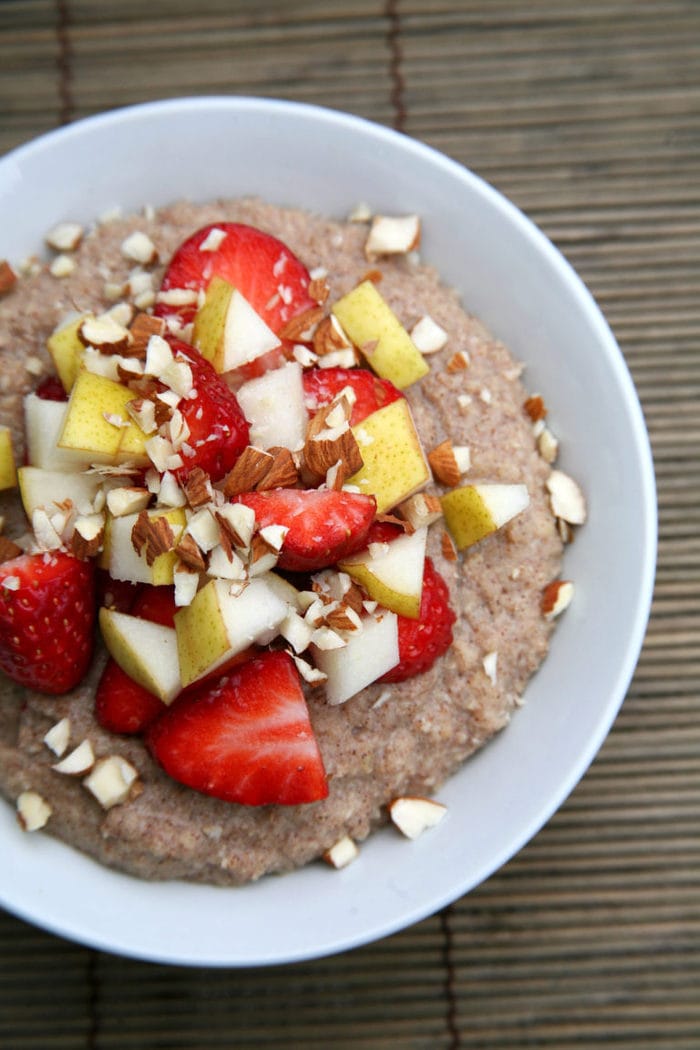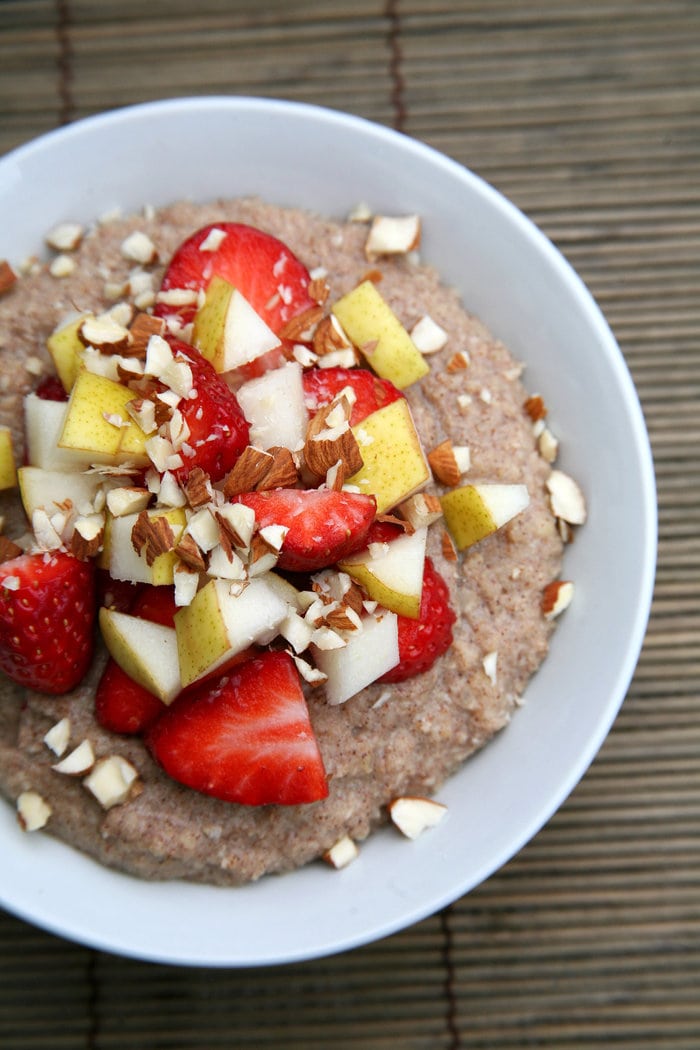 Cauliflower Porridge by POPSUGAR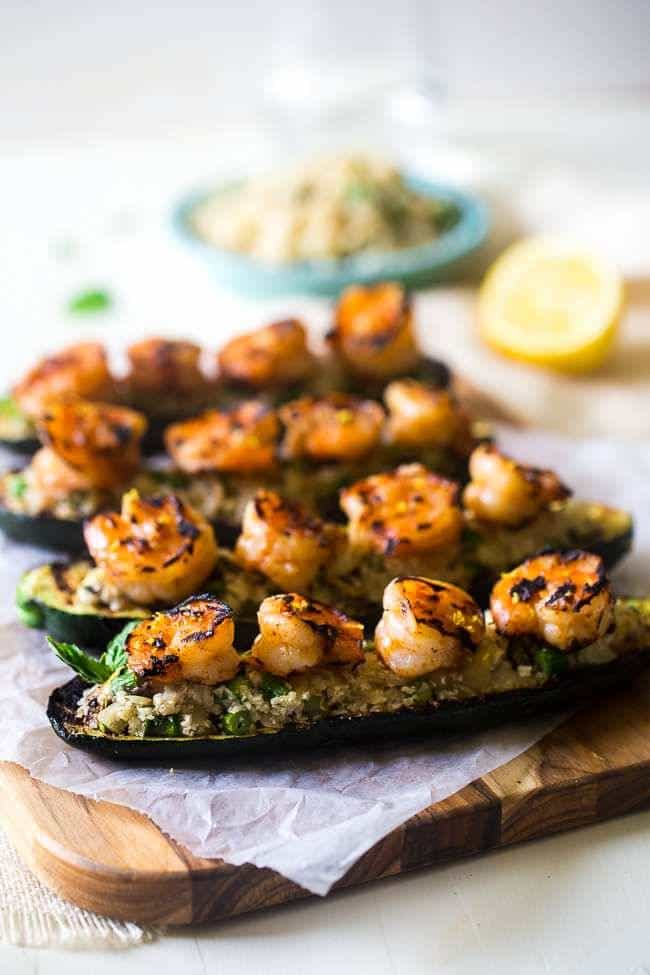 Cauliflower Stuffed Grilled Zucchini with Shrimp by Faith Food Fitness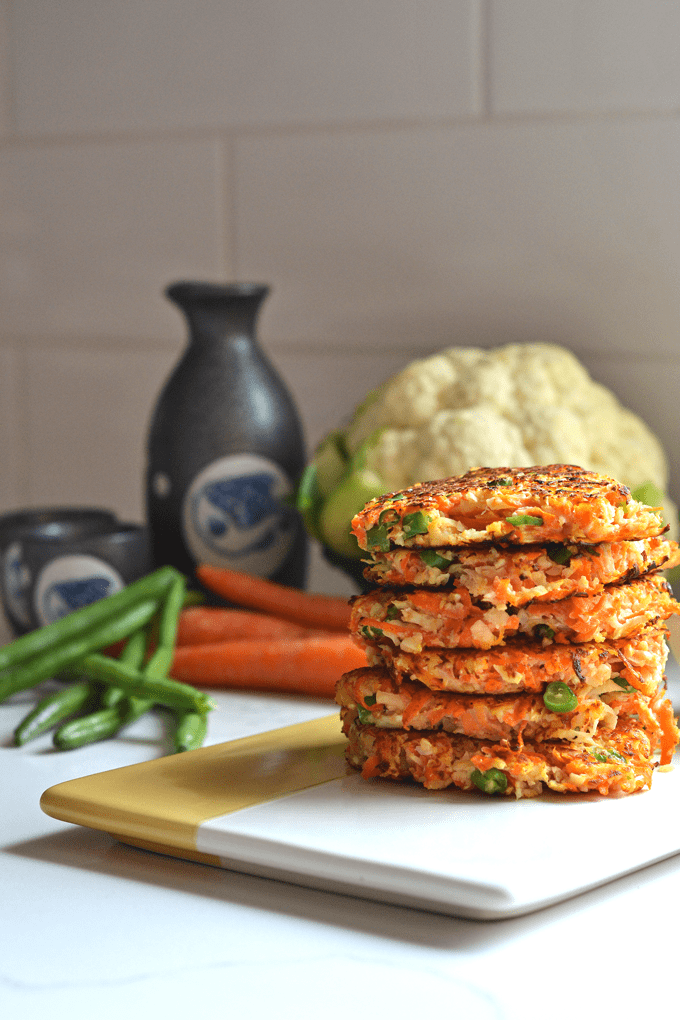 Cauliflower Fried Rice Fritters by Little Bits Of Real Food
Are you a cauliflower rice fan? If so, what's your favorite way to use it?