Oh man, I think I may have found my new favorite cold weather smoothie.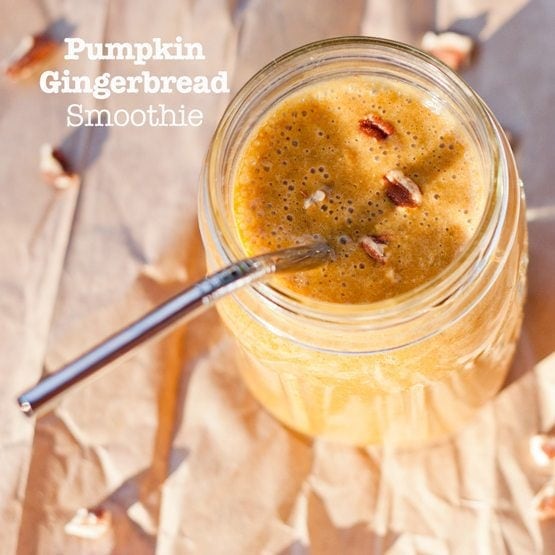 It combines the flavors of two holiday desserts–pumpkin pie and bread– and honestly, I think it might be one of my best smoothie recipes! Did I mention, it's vegan, gluten free and packed with a ton of healthy ingredients?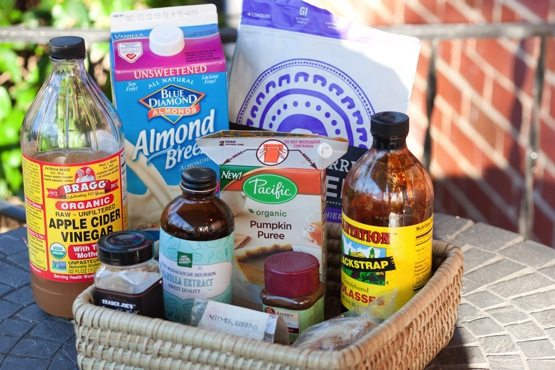 Let's talk about ginger for a minute because it's pretty awesome!. Not only is it an immune booster (much needed in the winter months when colds and viruses are rampant), but it's also known for providing relief for an upset stomach, helping with digestion and providing anti-inflammatory compounds called gingerols to the body.
I'm also a big fan of the heat/spice it adds to things. A little goes a long way and it definitely gives this smoothie a kick.
Quick tip: I peel fresh ginger, put it in a freezer ziplock and freeze it. It lasts so much longer than in the fridge and it's easy to grate with the microplane when frozen as well.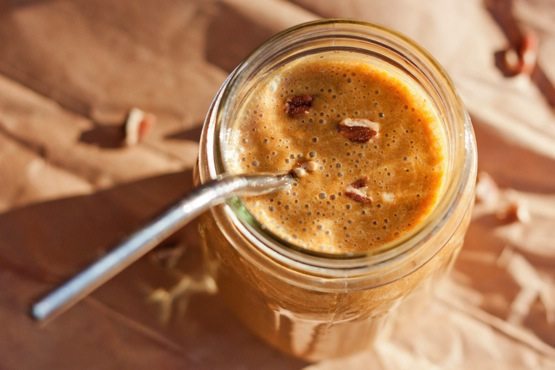 In addition to the ginger, I added blackstrap molasses to this smoothie. I don't usually add additional sweeteners to my smoothies unless it's stevia (fruit tends to make it sweet enough) but molasses is usually found in gingerbread and ginger cookies so it made sense to add it to this smoothie. Plus, blackstrap molasses, is one of the most nutritious types of molasses and it's rich in iron, calcium and magnesium. You can find more about the benefits of blackstrap molasses here.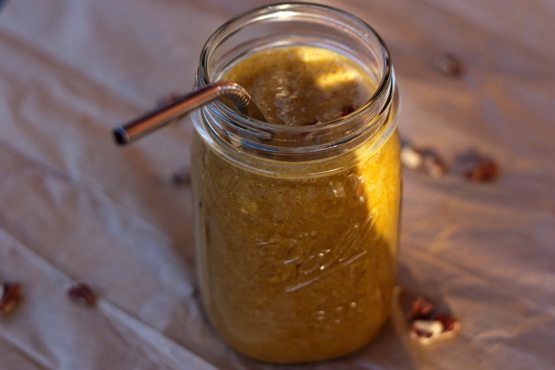 Of course, this smoothie has other health boosting ingredients too–from the pumpkin to the almond milk, apple cider vinegar, cinnamon and chia seeds. There's just so much goodness in this smoothie!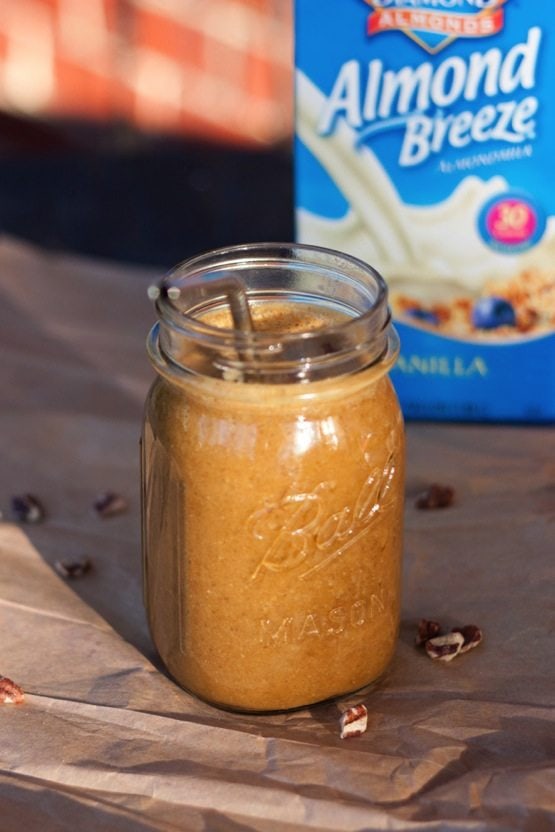 But enough about the nutritional benefits, the fact of the matter is that it's absolutely delicious. If you like ginger and pumpkin, it's a must-make this winter. Trust me on this one.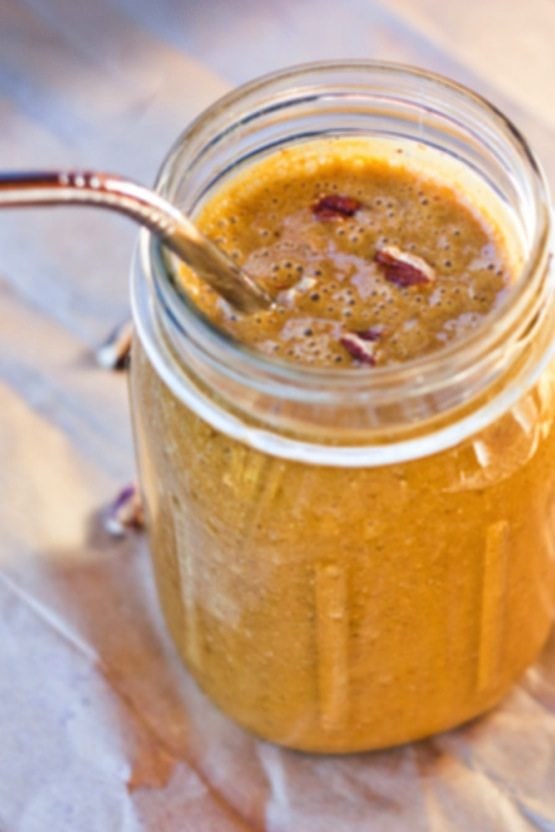 Print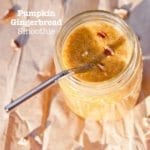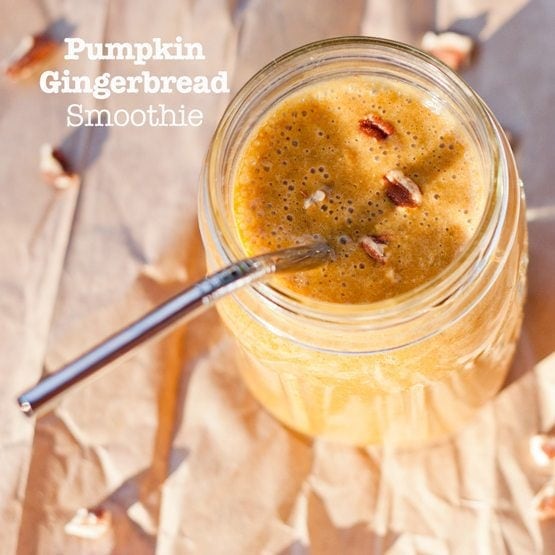 Pumpkin Gingerbread Smoothie
Author:

Prep Time:

5 mins

Total Time:

5 mins

Yield:

1
---
Ingredients
1/2 frozen banana
1/2 cup pumpkin puree
11/4 cup Almond Breeze unsweetened vanilla almond milk
1 Tablespoon blackstrap molasses
1 teaspoon apple cider vinegar
1 teaspoon chia seeds
1 teaspoon fresh ginger (ground ginger will work too)
1/2 teaspoon vanilla
1/2 teaspoon ground cinnamon
pinch of nutmeg
pinch of ground cloves
3-4 cubes of ice
roasted and unsalted pecans pieces, for topping (optional)
---
Instructions
Place all ingredients in a high-powered blender, blend until smooth. Pour into a glass, sprinkle with pecan pieces and enjoy.