This smoothie combines blueberries, banana, almond milk, coconut water and spinach for a creamy and hydrating summer drink. 
I have a delicious smoothie recipe to share with you today.  I've been on a green smoothie kick and I've made this smoothie several times over the last few weeks. Yes, I know this smoothie is purple but it does have spinach so it's still a green smoothie in my mind.
It's surprisingly simple but has a great flavor and consistency.
I reluctantly shared a few sips with Isaac the last time I made it and he said it was one of the best smoothies I've ever made. There's something to be said for that because he's not the biggest smoothie fan.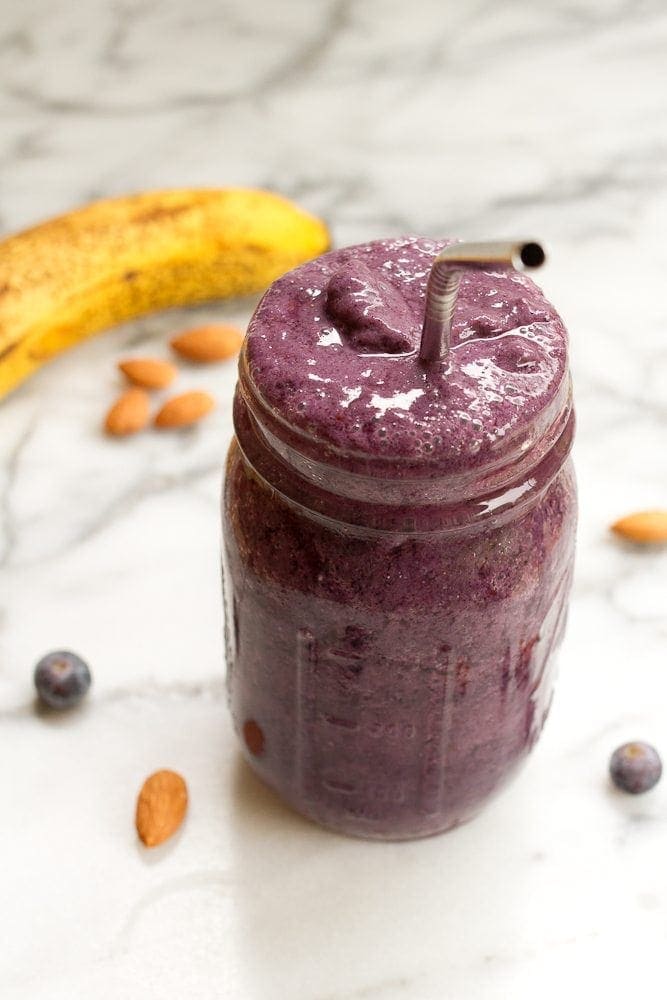 Blueberry Almond Smoothie
1
adjust servings
Ingredients
1

cup frozen blueberries

1/2

frozen banana

1

handful baby spinach

1/4

cup coconut water
Instructions
Blend all ingredients in a high-powered blender. Add more almond milk (if necessary) to get the consistency you like. Enjoy!
Recipe Notes
I didn't add protein powder to this smoothie but if you need the extra protein, a little protein powder would be a good addition.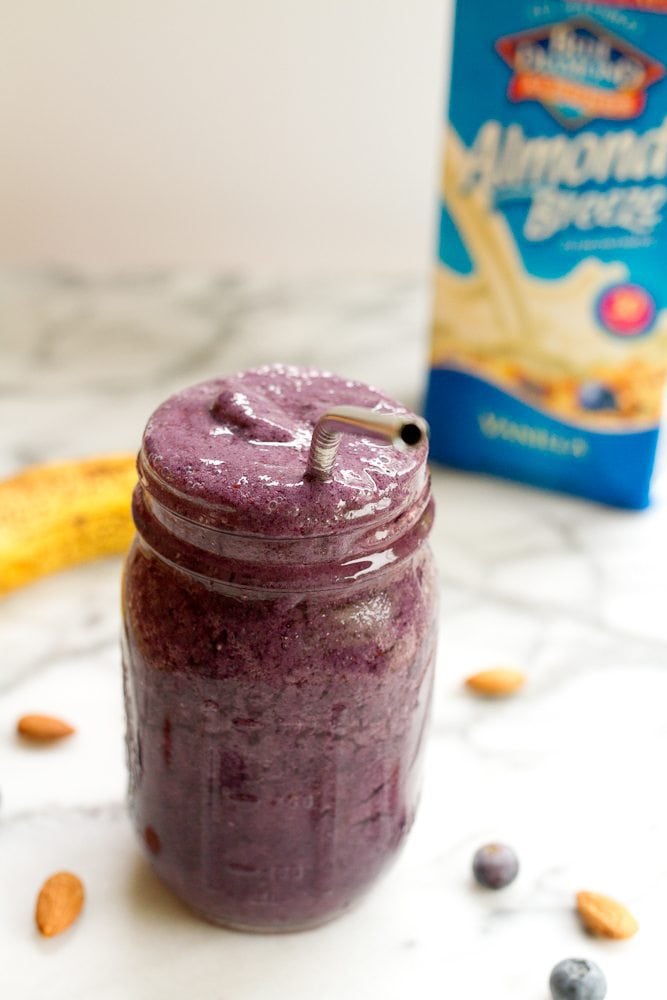 I hope you're having a lovely Sunday!