Looking for ways to add more vegetables to your diet? Here are over 50 easy vegetable side dishes with everything from roasted veggies to salads and veggie fries!
If you know me, you know I love my veggies! Raw, roasted, grilled, air fried… I'll eat vegetables prepared any way, which is why I wanted to create this roundup with the best vegetable side dishes on EBF.
It's a great place to start if you're looking to add more veggies to your diet! From roasted veggies to fries and salads there's definitely a side for everyone.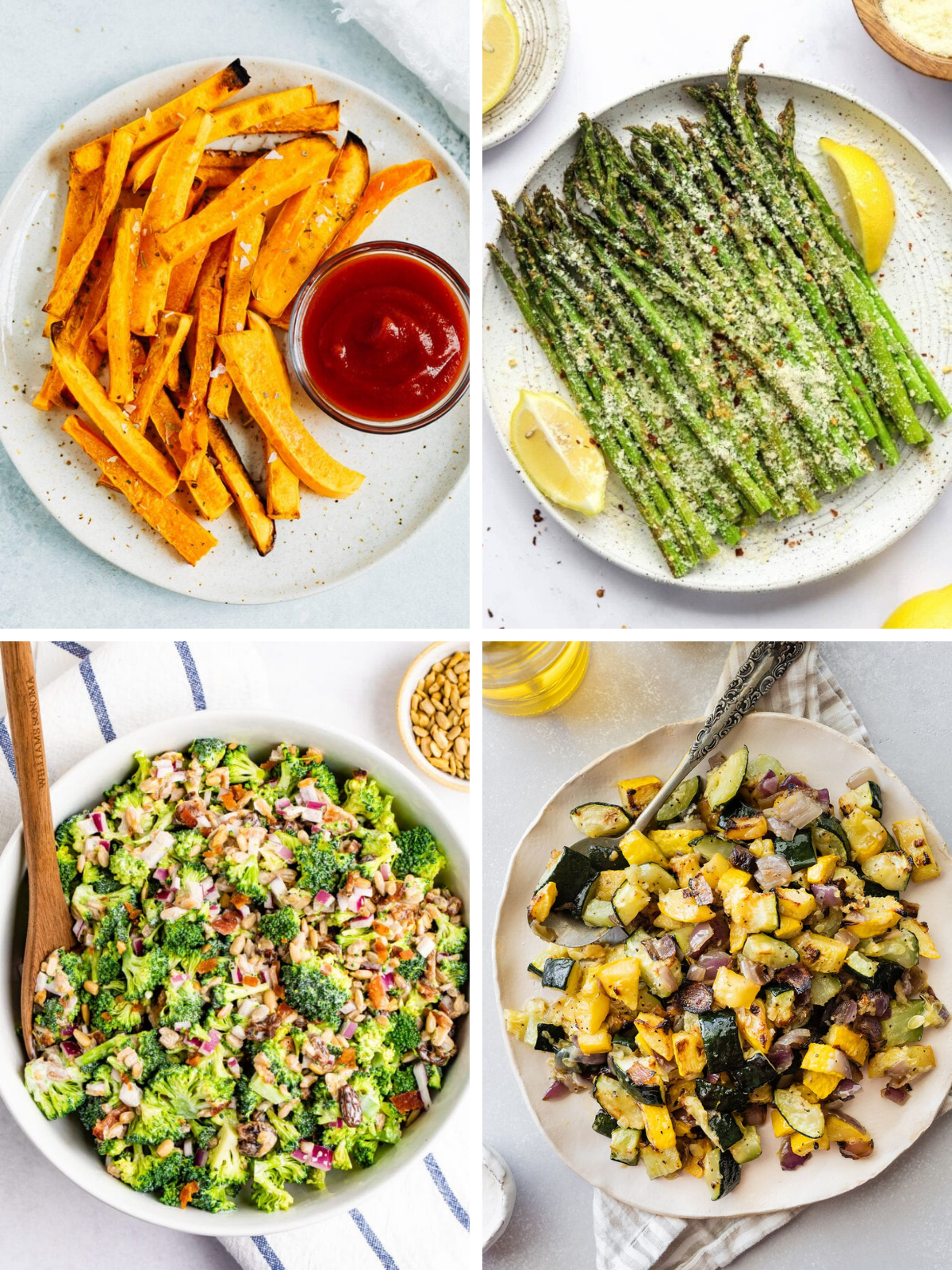 Roasted Vegetable Sides
One of my favorite ways to eat vegetables is by roasting them! Roasted veggies are so easy to whip up, versatile and make for the perfect side dish for just about any meal.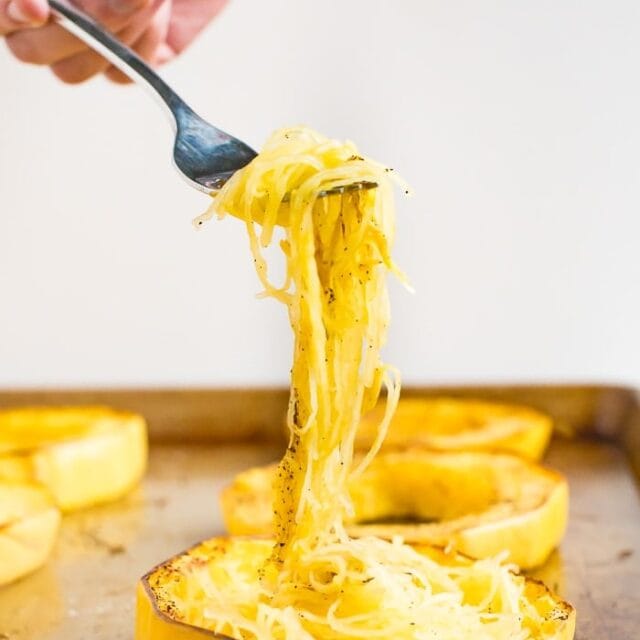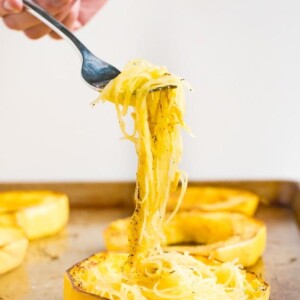 The BEST Way To Cook Spaghetti Squash
A simple recipe for cooking spaghetti squash if you want long pasta-like strands and spaghetti squash that isn't watery! Just cut the squash widthwise, into rings and roast it.
View Recipe
Veggie Fries
I love all types of fries, but I especially love veggie fries! From butternut squash to jicama and zucchini, there are so many different vegetables you can use to make delicious fries, which make for a great side dish for burgers, sandwiches, protein and more!
Salads
If I had to pick one way to eat vegetables for the rest of my life it would be in the form of salads! I love my meal-sized salads, but adding a side salad to just about any meal is a great way to get your veggies in and amp up the nutrition of your meal!
Air Fryer Recipes
I love cooking veggies in my air fryer, especially when I'm looking to make a quick side dish for dinner. The end result is crispy, tender veggies that cook up in less time than in the oven!
Other Veggie Sides
From cauliflower rice and mashed cauliflower to zucchini pizza bites there are so many different ways you can prepare vegetables!