Looking for healthy protein-packed lunch ideas to prep in advance? Here are over 30 high-protein lunch recipes that will keep you satisfied throughout the day. They're all portable and have 20+ grams of protein.
The other week I shared my favorite high-protein breakfast recipes and today I'm sharing my go-to high-protein lunch recipes!
When it comes to lunch I typically try to have something prepped in advance because I tend to always need a quick and easy lunch option that I can eat at my desk or take on-the-go. I also try to make sure my lunch is protein-packed to help keep me full and satisfied and prevent mindless snacking throughout the day.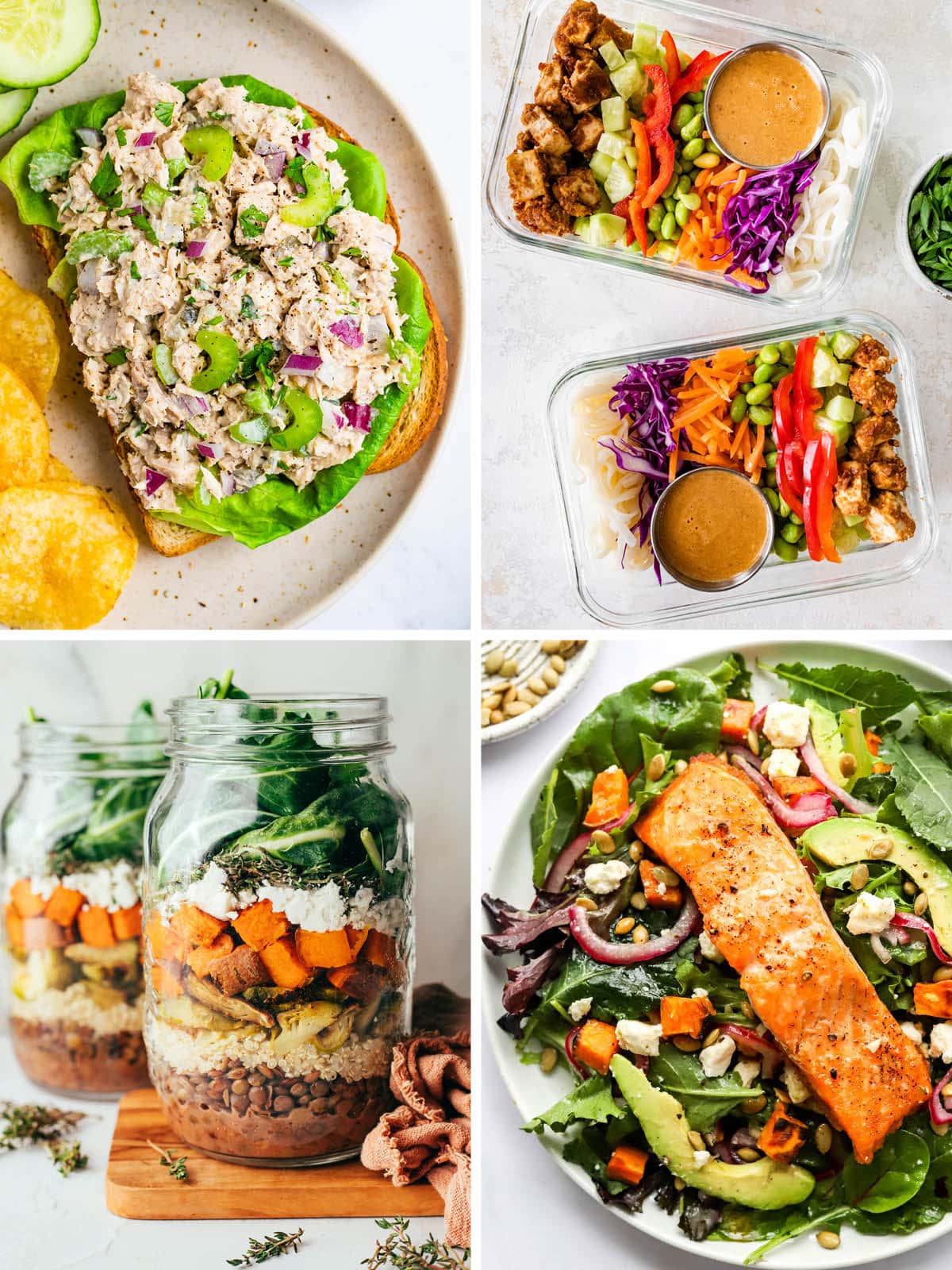 From protein salads and mason jar salads to meal prep bowls and soups I've got you covered for all your lunch needs! All of the recipes below pack in over 20 grams of protein each and can easily be meal prepped in advance for quick lunches throughout the week. Enjoy these high-protein lunch ideas!
Protein Salads
Protein salads are one of my favorite lunch recipes to meal prep! They're so easy to whip up and can be served so many different ways… with crackers, as a sandwich, in a lettuce wrap, etc.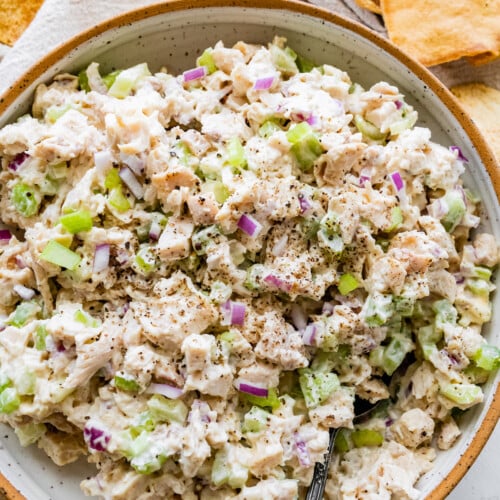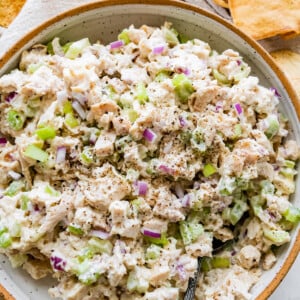 Rotisserie Chicken Salad
This rotisserie chicken salad is made with avocado oil mayo, red onion and celery for a quick and easy meal. It's perfect for meal prep and delicious served on a sandwich or with crackers. 
View Recipe
Meal Prep Bowls
These meal prep bowls make for awesome portable lunch options! Just prep all your components ahead of time, store in the fridge and you've got a full meal ready to go.
Mason Jar Salads
Mason jar salads are the perfect way to meal prep protein salads and there are so many options to choose from.
Meal-Sized Salads
I love meal-sized salads! You get veggies, carbs, protein and healthy fats all in one meal. Plus, they can easily be made in advance for quick and easy lunches throughout the week.
Soups
I love making a big batch of soup over the weekend to enjoy for lunches throughout the week. All you have to do is reheat and enjoy! And all of these soup recipes have over 20 grams of protein per serving so one bowl will keep you full and satisfied.
More Collections to Check Out
Be sure to check out all the protein recipes as well as the full collection of lunch recipes!