25 Kid Tested & Parent Approved Recipes
5
Published Apr 15, 2020, Updated Jan 17, 2022
Get your kiddos in the kitchen with over 25 easy and fun recipes that they'll enjoy making and eating! All of the recipes are kid tested & parent approved.
Although Olivia is still an infant and too little to help out in the kitchen, she's actually with me in the kitchen all the time. Whether she's attached to me in a wrap or sitting in her bouncer, she already enjoys hanging out and watching me cook.
For those of you with toddlers or older kiddos this is the perfect time to get them in the kitchen to help prep recipes and learn the basics of cooking. Who knows, you might just find that you have a budding chef on your hands.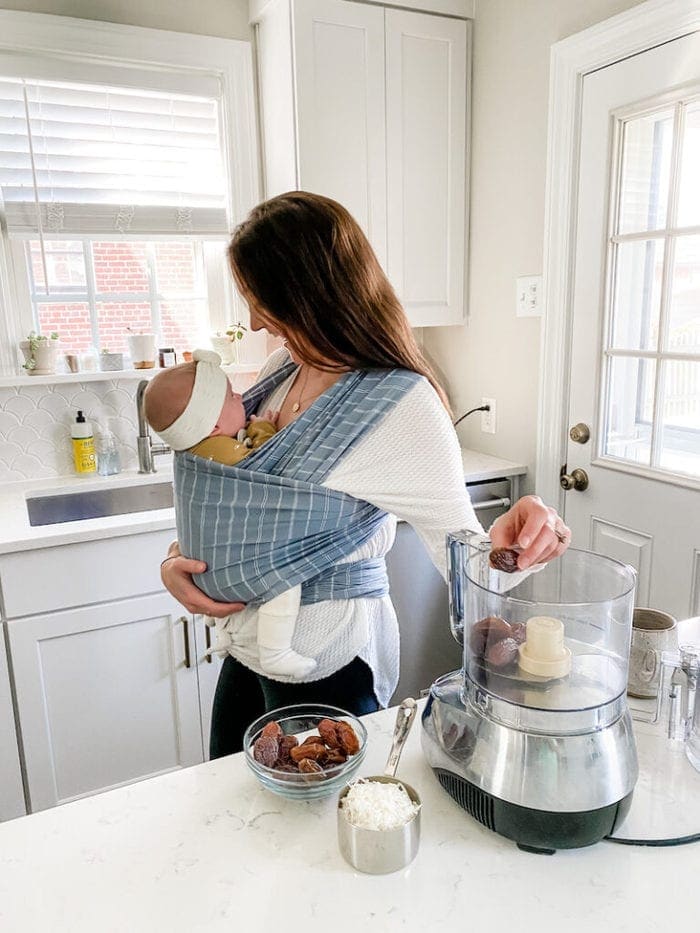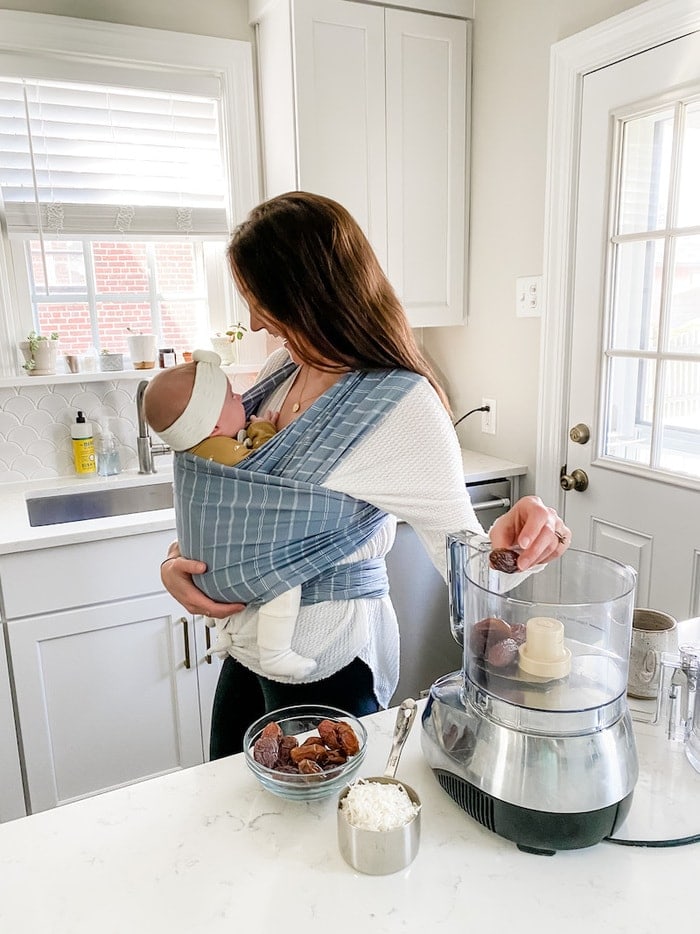 If your babe is still young or just getting started with solids, be sure to check out my baby food recipes.
Tips for Involving Your Kids in the Kitchen
I am so excited for when Olivia can actually help me in the kitchen! Since reading Bringing up Bébé when I was pregnant with her I've had plans to get one of those kitchen helper stools. And I can't wait to help Olivia make the yogurt cake for toddlers that the author talks about in the book.
I know it can seem stressful and more difficult to bring your kids in the kitchen to cook, but these are valuable life skills they will have for the rest of their lives! Make sure you are not rushed or stressed out before bringing your kids into the kitchen. Pick an open morning or afternoon where you have no other plans, but to be present with them. And don't worry about things getting messy. You'll be able to clean everything up at the end.
I have broken up certain tasks by age range, but obviously you know your kid best. Have them help where you're comfortable.
Age 2-5
Rinse produce in a bowl or in the sink
Dump measured ingredients into the mixing bowl
Mix simple ingredients
Prep herbs and fruits – picking grapes off vine, picking herbs off stem, tear lettuce leaves for salad, etc.
Mash ingredients like bananas or potatoes
Age 6-7
Crack eggs
Practice cutting fruits and vegetables with a kid-friendly knife
Count out items
Roll cookies or energy balls into dough
Practice reading recipe out loud
Age 8-9
Use a can opener
Measure out ingredients
Juice citrus fruits
Peel vegetables
Read and follow instructions to mix up batter on their own
Age 10-12
Safely attend to items on the stovetop – boiling noodles, simmering ingredients in a saucepan
Read recipe and instruct sous chefs
Slice and chop vegetables
Learn how to use other kitchen appliances like a blender, food processor, etc.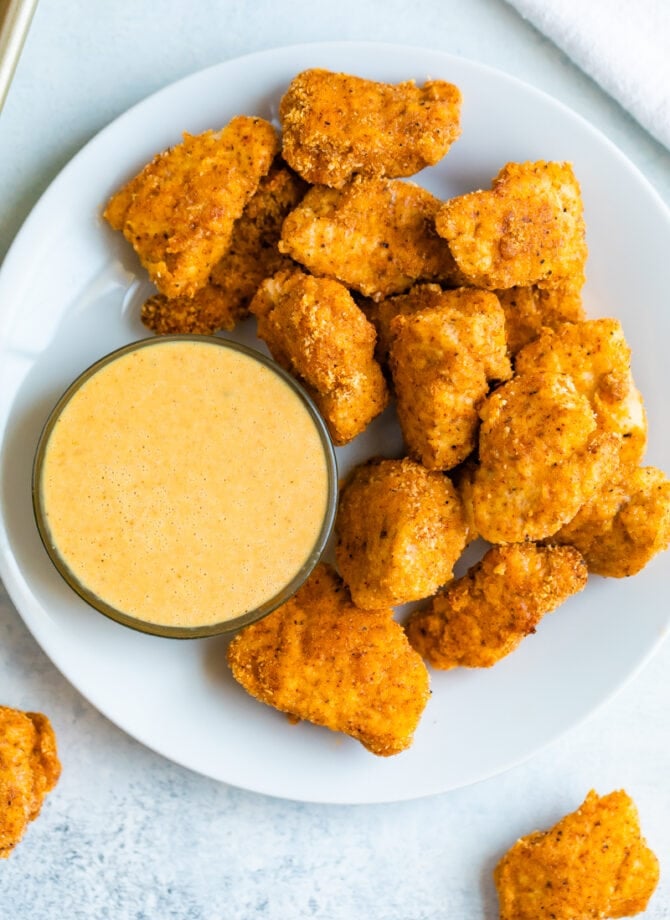 And, if you need kid-friendly recipe ideas, I've got you covered!
Kid-Friendly Meals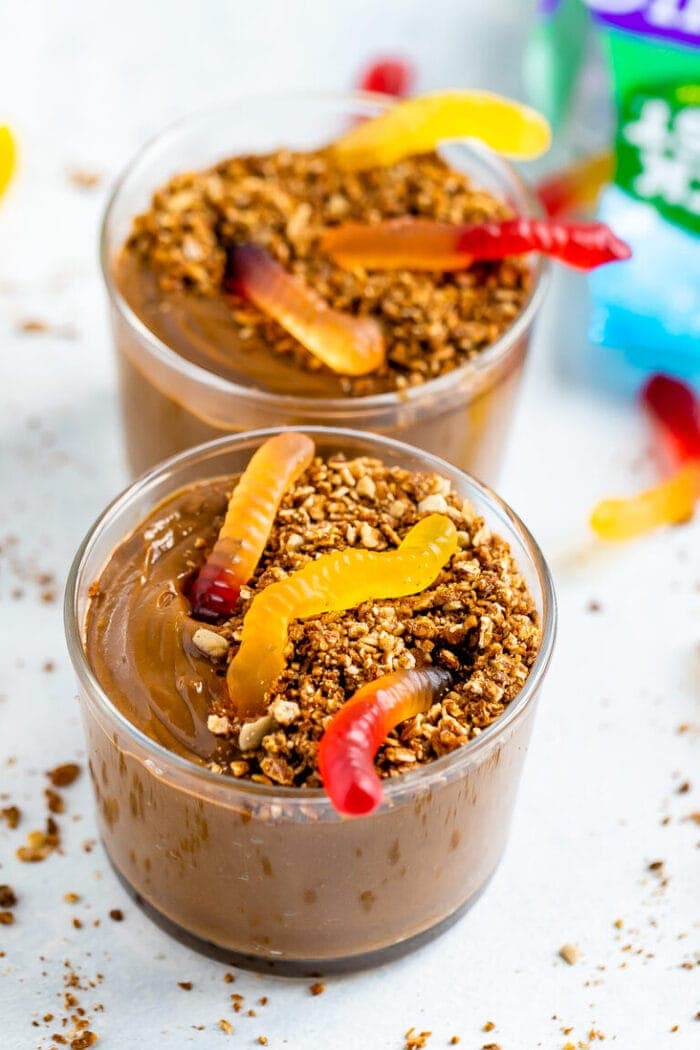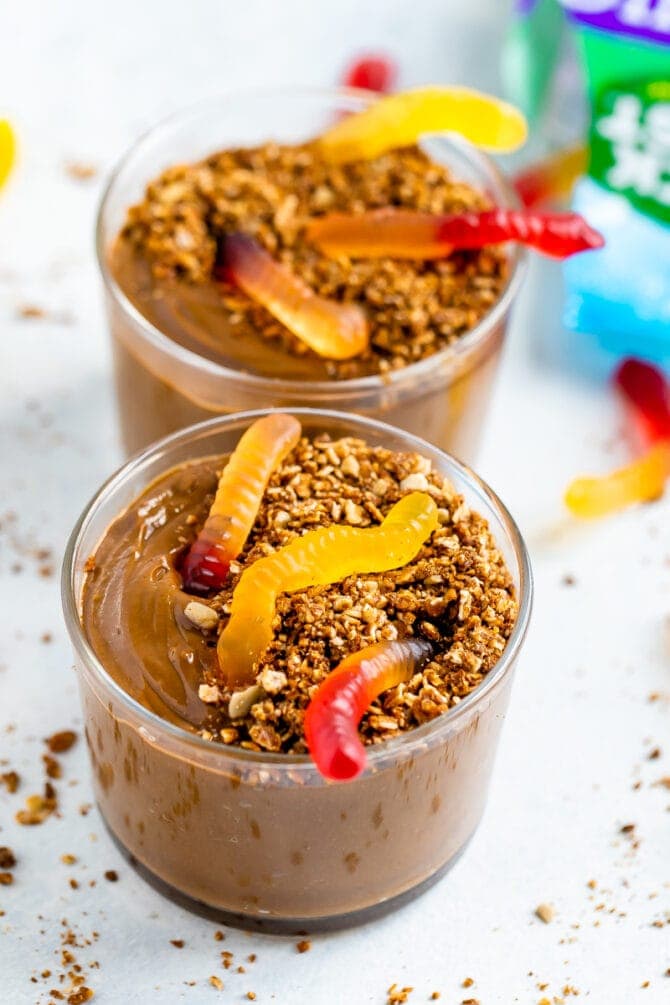 Fun Kid Snacks and Desserts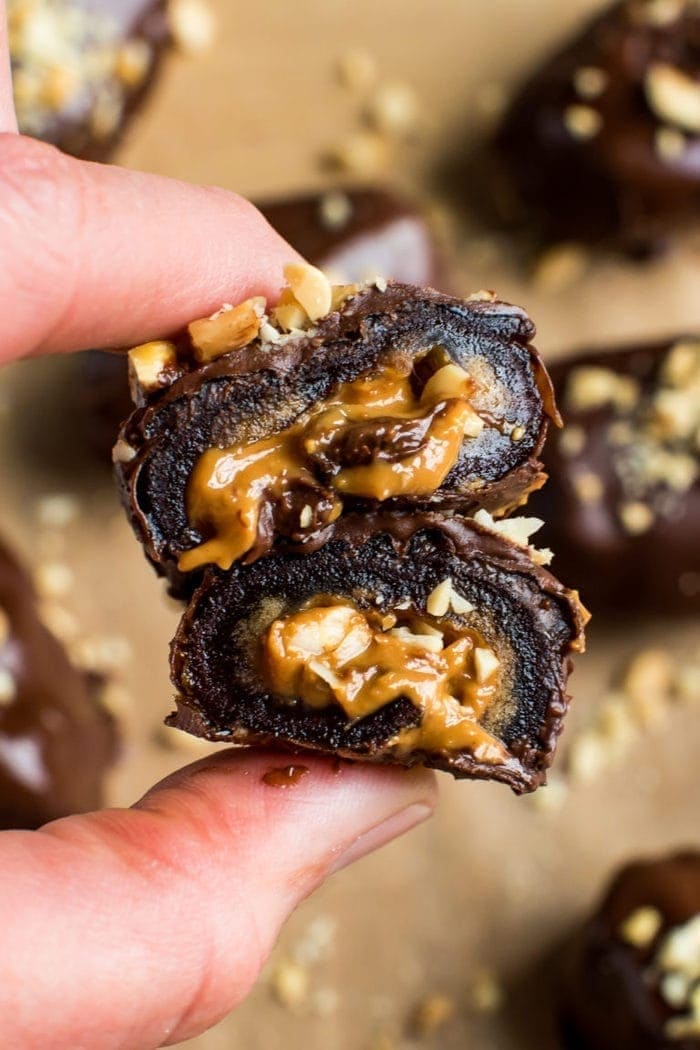 More Recipes and Posts You Might Enjoy
I'd love to hear from you! Do you enjoy having your kiddos in the kitchen with you? What's your favorite thing to make with them?