Muddy Buddies, Puppy Chow, Trash – it goes by many names but no matter what you call it — it's delicious and highly addictive!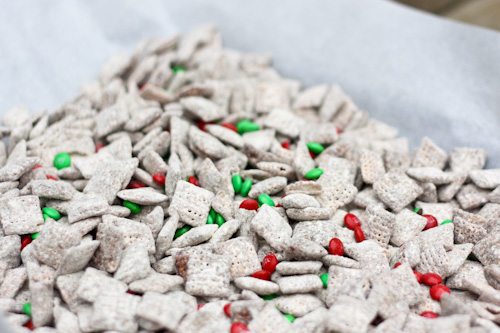 It's also not a health food.
I'm all about indulging, especially around the holidays, but I find it funto make recipes a little healthier so I tweaked the original recipe I grew up with as a kid. This version has less calories and more protein than the traditional blend but it tastes just as good! One 1/2 cup serving has 7 grams of protein, compared to the 3 grams in the regular mix. And if you're looking for even more protein, you could certainly add more protein powder than powdered sugar. I was making this mix as a gift and didn't want the protein powder flavor to be too overwhelming so I decided to roll with 1/4 cup.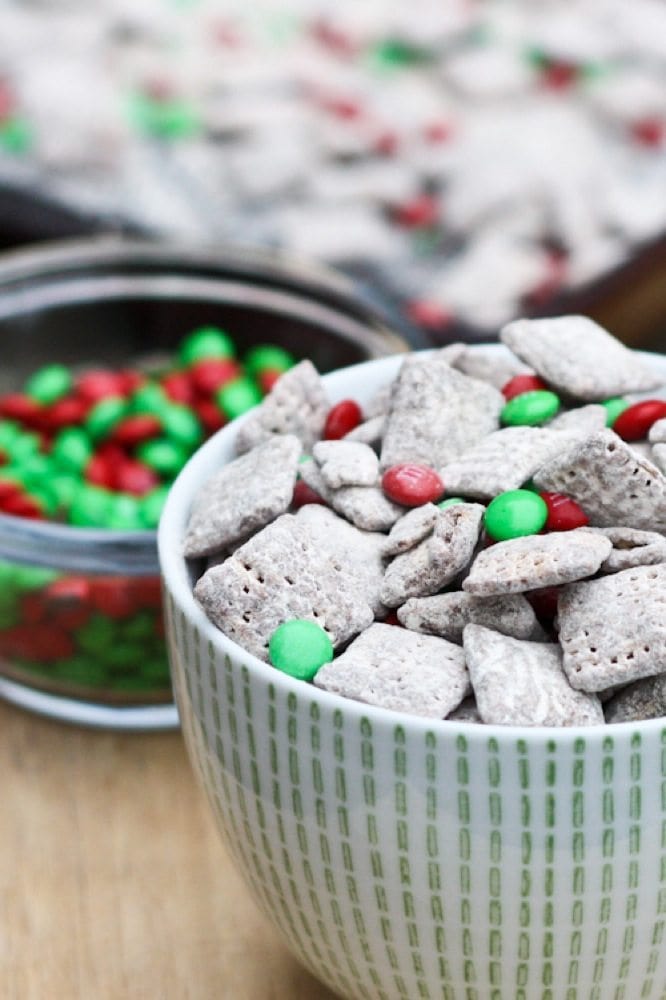 Holiday Protein Muddy Buddies
12
adjust servings
Ingredients
6

cups Rice Chex or Corn Chex

2/3

cup chocolate chips

1/4

cup peanut flour (like PB2) mixed with 2-3 Tablespoons water

3/4

cup powdered sugar (or Katie's Sugar-Free Powdered Sugar)

1/4

cup vanilla brown rice protein powder

1/4

cup mini holiday M&M's (optional)
Instructions
Into large bowl, measure cereal; set aside.
Pour powered sugar and protein powder into 2-gallon resealable zip-lock bag.
In 1-quart microwavable bowl, microwave chocolate chips to melt on high 1 minute; stir. Microwave about 30 seconds longer or until mixture can be stirred smooth. Stir in powered peanut butter mixture.
Pour mixture over cereal, stirring until evenly coated.
Add covered cereal mixture into the bag with the powdered sugar and protein powder. Seal bag; shake until well coated. Spread on waxed paper to cool. Make sure you let it cool for a while before putting it in a container, otherwise your mix will get soggy.
Store in an airtight container in refrigerator.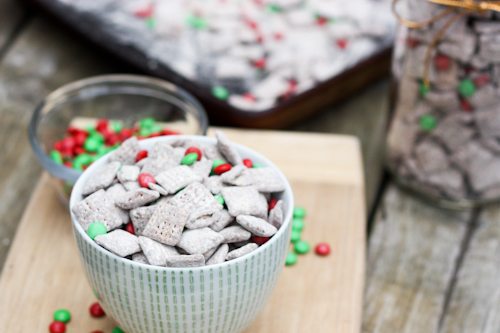 Take to your next holiday party or portion into cute containers and give it away as gifts.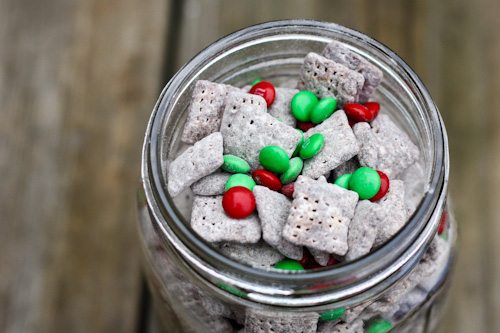 Or keep it around the house — but I will warn you, it's easy to eat a whole batch of it in a day. Not that happened to me or anything.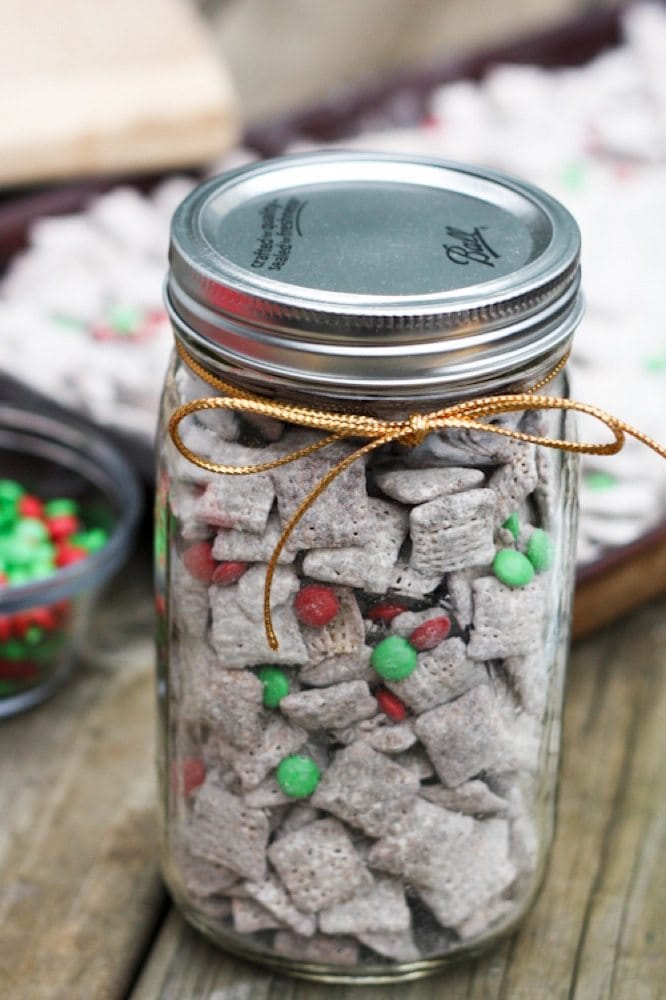 I knew I couldn't be trusted with a huge batch of this around the house so I packaged up a good portion of the mix to give to John and Sherry. 😉
What's your favorite holiday baked good?
My favorites = Chocolate Peanut Butter No Bake Cookies (<– the link will take you to my healthy version) and Nanny's Crescent Cookies. They're the best!