From fall salads and roasted vegetables to lightened up classics like stuffing and mashed potatoes here are 50+ easy and healthy Thanksgiving sides to add to your holiday menu!
When it comes to Thanksgiving I'm all about the side dishes! I know many people are all about the turkey or pie, but for me side dishes is where it's at. And not just any ol' side dish… I love healthy Thanksgiving sides.
Think caramelized roasted vegetables, flavor-packed fall salads and lightened up classics like green bean casserole, sweet potato casserole (my personal fave!), mashed potatoes and stuffing.
Yup, that's right healthy Thanksgiving side dishes doesn't have to mean boring or that you're only eating veggies. It can still be all your favorite classic side dishes just made with better-for-you ingredients.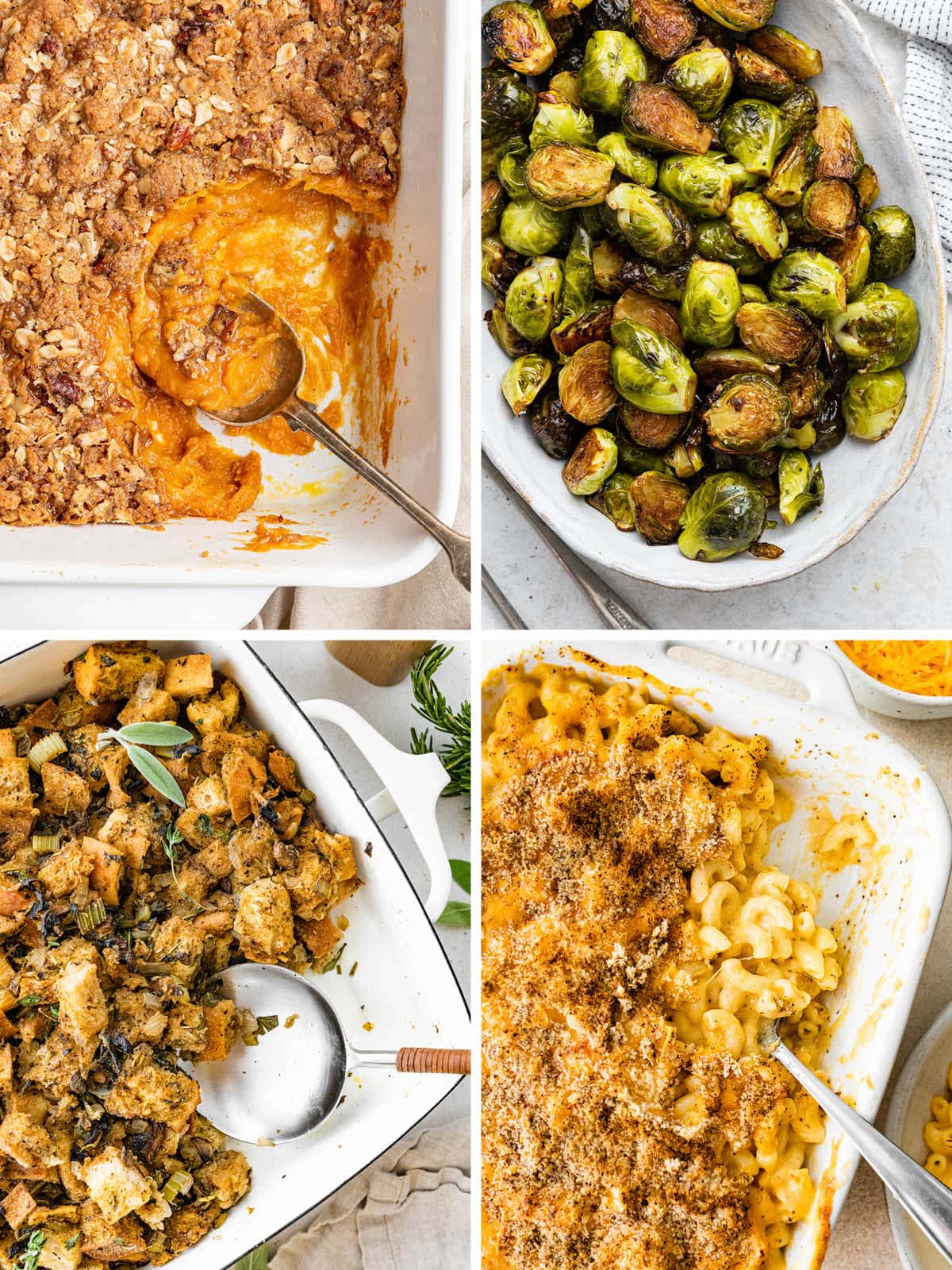 Appetizers
All good Thanksgiving meals start with a few tasty hors d'oeuvres. These light bites will keep everyone from getting ravenous before the main event.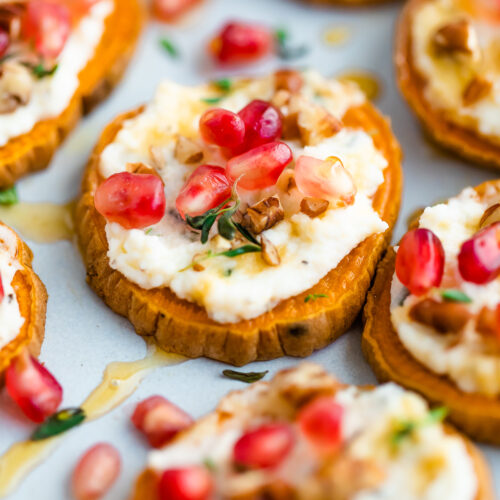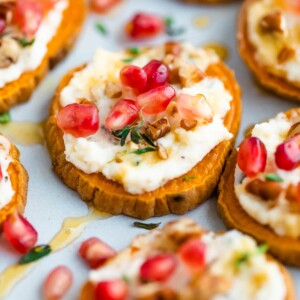 Sweet Potato Bites
These baked sweet potato bites are topped with ricotta cheese, pecans, pomegranate, honey and fresh thyme. They're the perfect blend of sweet and savory and are a quick and easy appetizer that everyone will love!
View Recipe
Lightened up Classics
From healthy green bean casserole to cauliflower gratin and wild rice stuffing these are some of my favorite lightened up classic side dishes to add to your Thanksgiving menu!
Roasted Vegetables
I love serving up a variety of roasted vegetables for Thanksgiving dinner. From plain 'ol roasted carrots and sweet potatoes to balsamic roasted brussels sprouts and cinnamon maple roasted squash there's so many delicious options to choose from!
Salads
I personally love having something green on the table during our Thanksgiving feast and all of these salads are family-approved. I make the brussels sprout and kale salad every year!
Soups
Want to serve a cozy soup during your Thanksgiving meal? These fall-inspired soups are sure to satisfy.
Air Fryer Recipes
If you have an air fryer and want to save some oven space here are a few air fryer recipes that would make for easy Thanksgiving side dishes.
More Collections You Might Enjoy
Be sure to check out all of the healthy Thanksgiving recipes on EBF!