A vegan Thanksgiving roundup that brings together delicious recipes with a seasonal twist. These recipes come together to create the perfect vegan Thanksgiving menu.
This post goes out to anyone who has ever sat at the dinner table on Thanksgiving and felt like you were on the outside looking in. This time of year is special because it gives us the opportunity to share delicious food with the people we love, but that can't happen if you're pushing around some measly side items while watching everyone else savor their meals.
We know the struggle here at EBF, which is why we've put together a vegan Thanksgiving roundup with tons of options ranging from appetizers, sides, salads, mains and of course; desserts.
In the hopes of arming you with the necessary defense to ward off the "so what are you going to eat" question this holiday season, this post proves the fact that just because you choose to be vegan does not mean you have to limit the amount of flavor or variety that surrounds your Thanksgiving meal. Enjoy these recipes, friends!
Vegan Thanksgiving Appetizers
Keep everyone from getting hangry before the main event by serving up some festive appetizers.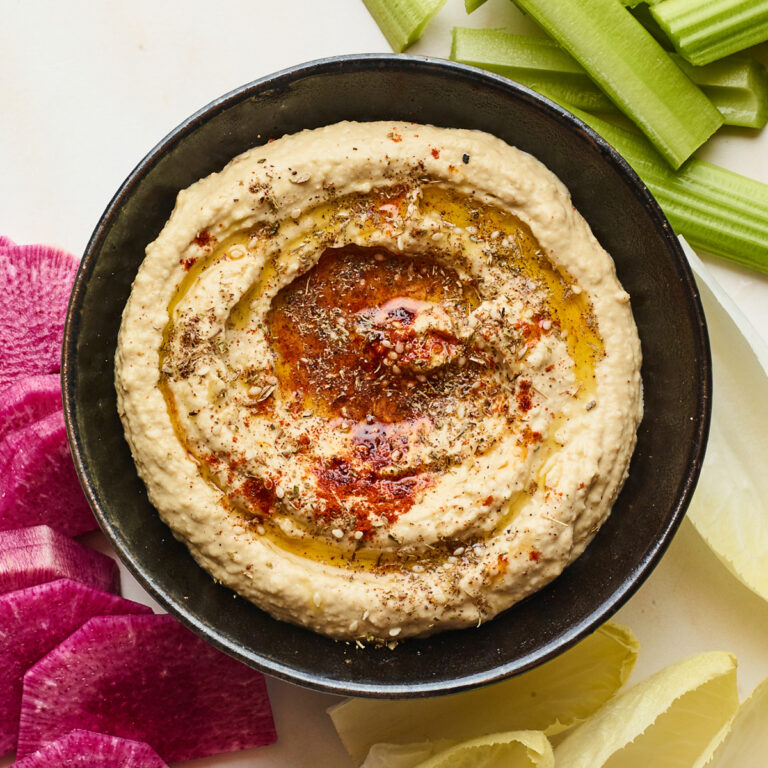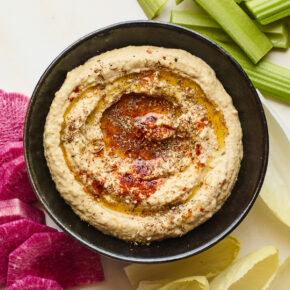 Creamy Hummus
Here's how to make perfectly smooth and creamy hummus at home! It's super easy to whip up — no peeling of chickpeas required. Serve with fresh veggies and pita for a delicious appetizer or snack.
View Recipe
Vegan Thanksgiving Sides
For many vegans, sides are the main attraction at Thanksgiving! Keep everyone at the table happy and pile plates high with these delicious vegan sides.
Main Dishes
Who says you have to serve turkey at Thanksgiving? Impress your guests with an amazing vegan dish as your centerpiece! The lentil loaf is a definite crowd-pleaser.
Vegan Thanksgiving Desserts
Arguably the best part of Thanksgiving… dessert! While I have plenty of dessert recipes to choose from, here are a few that really shine this time of year.
Vegan Thanksgiving Cocktails + Drinks
Batch these festive cocktails that are perfect to serve alongside your Thanksgiving meal and enjoy celebrating and spending time with family and guests.
More Collections You Might Enjoy