Healthy Christmas cookie recipes galore! Add these cookies to your holiday baking list so you can indulge without an ounce of guilt this holiday season. Vegan, gluten-free and grain-free options.
It's that time of year again! I feel like sweets pop up in my home pretty much year round, but they're extra prevalent during the holiday season. I'm all for treating myself and think that planning for healthy treats is actually a key part of staying on track.
With that in mind, I wanted to round up some of my favorite healthy Christmas cookie recipes so that you can treat yourself this holiday season with some festive cookies, made a tad healthier.
In addition to sharing a variety of lightened-up Christmas cookie ideas, I also thought it would be fun to share some tips for hosting a cookie exchange party and for packing and shipping Christmas cookies this holiday season. I don't know about you, but homemade, edible gifts are always welcome among my friends and family and who doesn't love cookies?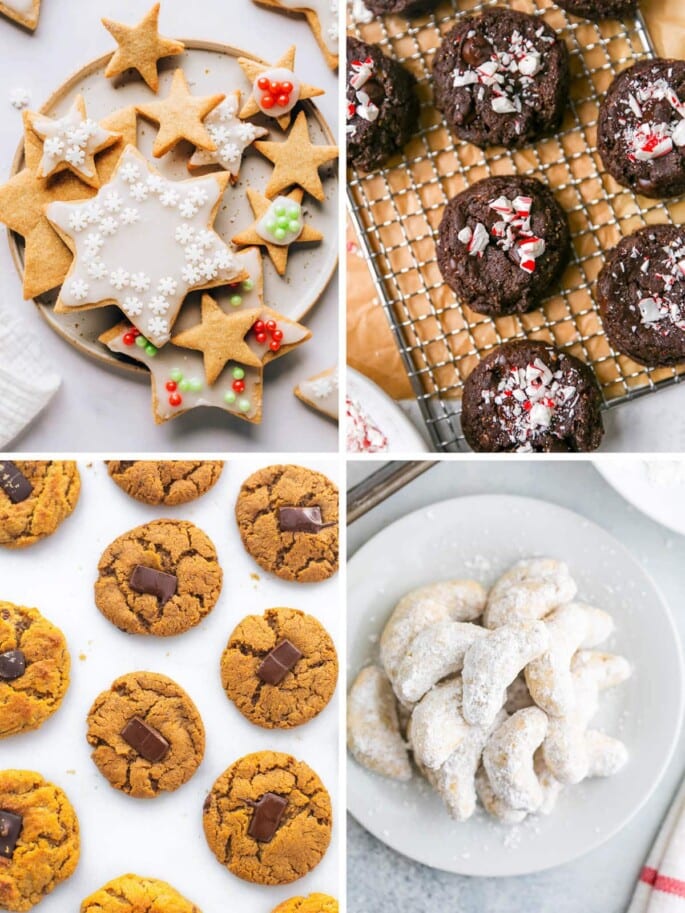 Healthy Christmas Cookie Recipes
So let's hop right in. Here are some of my favorite recipes – ones I've shared and made over the years. Everything from gingersnaps to chocolate peanut butter no bake cookies… mmm! I love the holidays!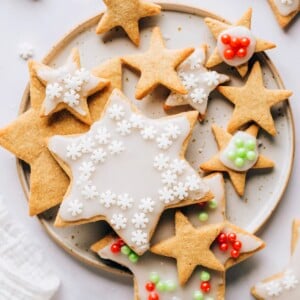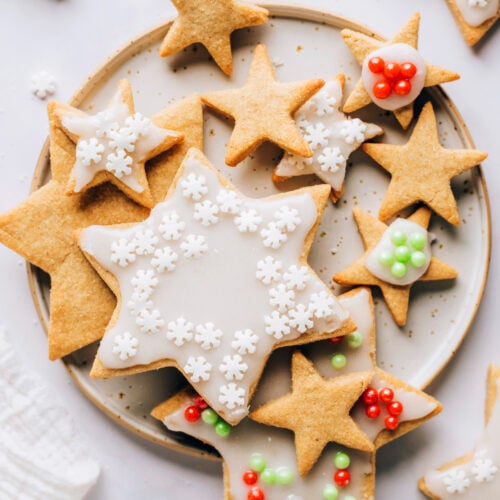 Healthy Sugar Cookies
These healthy sugar cookies are made with whole wheat flour and are naturally sweetened with maple syrup. They have a delicious, buttery flavor and the perfect texture for making cut-out cookies!
View Recipe

Tips For a Successful Cookie Exchange
Now that you have all these recipes, wouldn't it be fun to host a healthy Christmas cookie exchange party? Here are some of my top tips for a successful exchange!
Invite friends! I've read that anywhere between 8-10 friends is a perfect amount. Just make sure everyone you invite loves to bake!
Figure out how many cookies to make for everyone. Some websites recommend a dozen for each person, but in my opinion that's wayyyy too many! I typically like taking home 2-3 of each cookie. So do the math: # of cookies per guest x # of guests = how many cookies each person needs to make. Also, remember some of the cookies will get eaten at the party.
If possible, have some sort of sign up sheet so people can see what everyone's bringing! It's definitely more fun when you have a variety of treats.
Containers! Either have each guest bring their own storage containers or purchase containers so that everyone has something to take their cookies home in.
Make snacks (besides the cookies)! I like making a party of the cookie exchange so I'll typically make some appetizers and have a holiday themed drink so we can all hang out and celebrate the holidays before we exchange cookies! This is also helpful so that attendees have something to snack on rather than just sweets.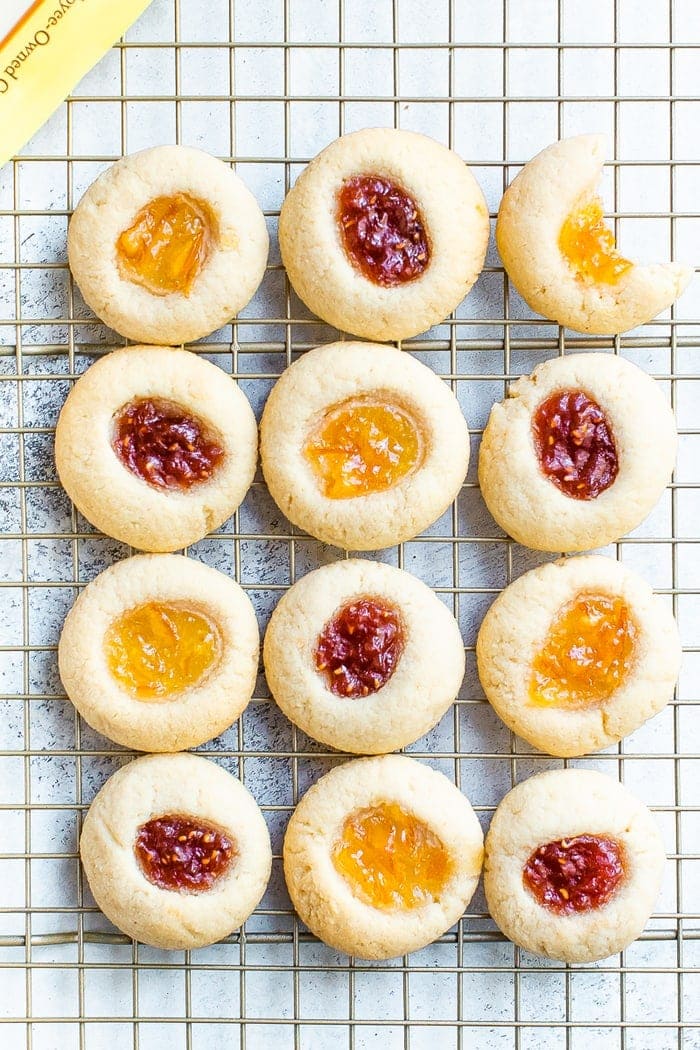 How to Store Cookies
Whether you participated in a cookie exchange or just made a bunch for yourself, storing cookies properly is key! Some cookies will have specific instructions on storing (if they need to be refrigerated or frozen) but in general, there are two simple steps to take when storing your cookies.
Make sure they have cooled completely.
Store them in an airtight container!
That's it!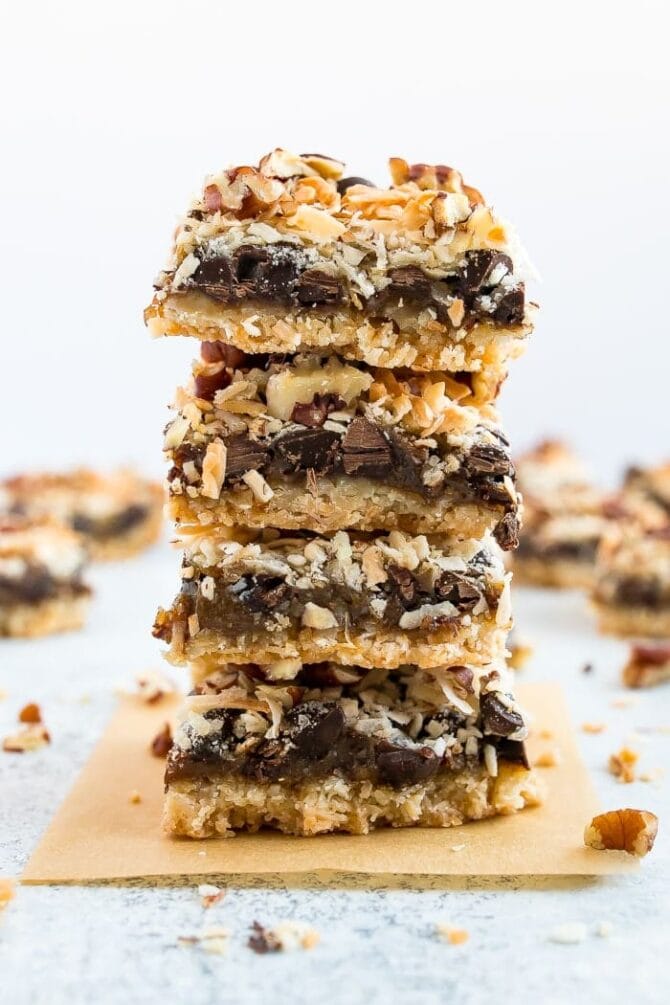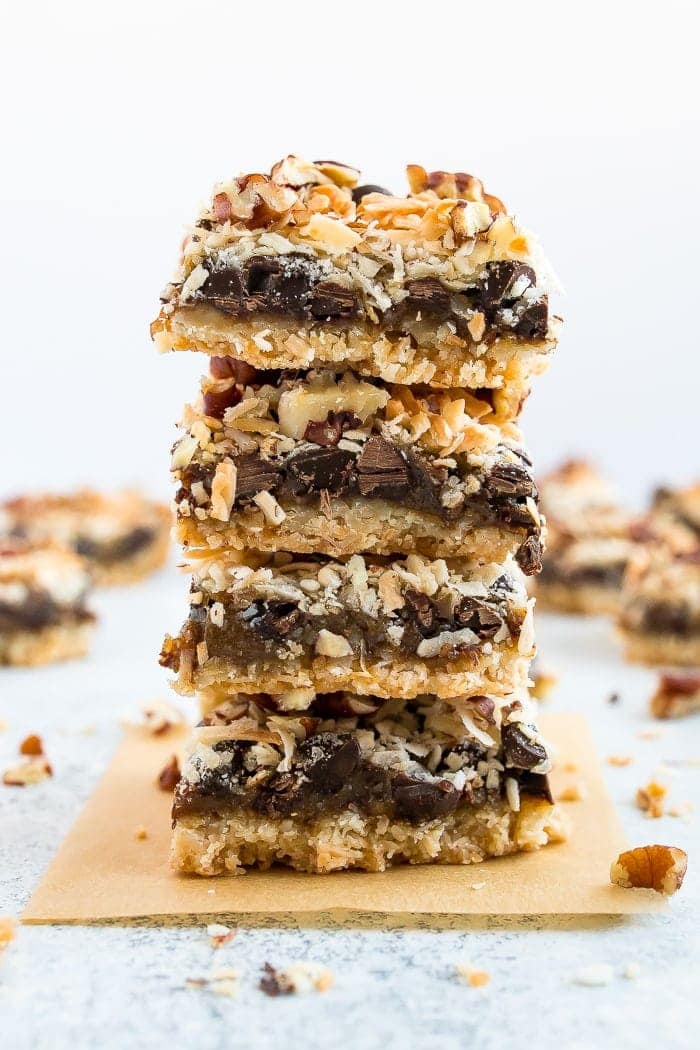 How to Pack and Ship Cookies for the Holidays
Cookies (and other homemade gifts) are such a thoughtful idea for friends and family during the holidays. Instead of stressing about buying gifts for everyone, why not gift/ship a variety of Christmas cookies? Who doesn't love mail and who doesn't love cookies? NO ONE.
If you're hand-delivering the cookies, you can go light on the packing and just put them in cute containers or tin, but if you're shipping the cookies through the mail, be sure to use a good amount of protective padding so that the cookies don't arrive broken. Here are some additional tips:
Let your cookies cool completely. Please don't pack up warm cookies! Even if they are just sliiiightly warm, they will create condensation in your package and create soggy cookies.
Pack in an airtight container! You can use a simple disposable container (brands usually release cute themed containers around the holidays), but there are cute reusable airtight containers that you can package the cookies in and gift. Not only will the recipient get cookies, but they'll also get a cool reusable container. I love stainless steel and glass containers, but these are probably only practical if you're delivering the cookies in-person rather than shipping.
Wrap it up. Don't worry, you can still make the package cute, but make sure you use lots of padding! Bubble wrap, tissue paper, crinkle strips, etc. will all help pad your container and make sure the cookies make it to their final destination in one piece.
More Collections to Check Out