When I find myself getting caught in spontaneous rain showers, enjoying late-evening sunsets and waking up to a dusting of pale yellow pollen all over my car in the morning — that's when I know it's spring! Not only do I get spring fever to go outside (hello working on my patio!) and start exploring new trails to blaze, but I also get adventurous in trying new recipes for the season's produce! Asparagus is one of spring's finest veggies, and I'm pumped to get stocked up on them from the farmers market over the next few weeks.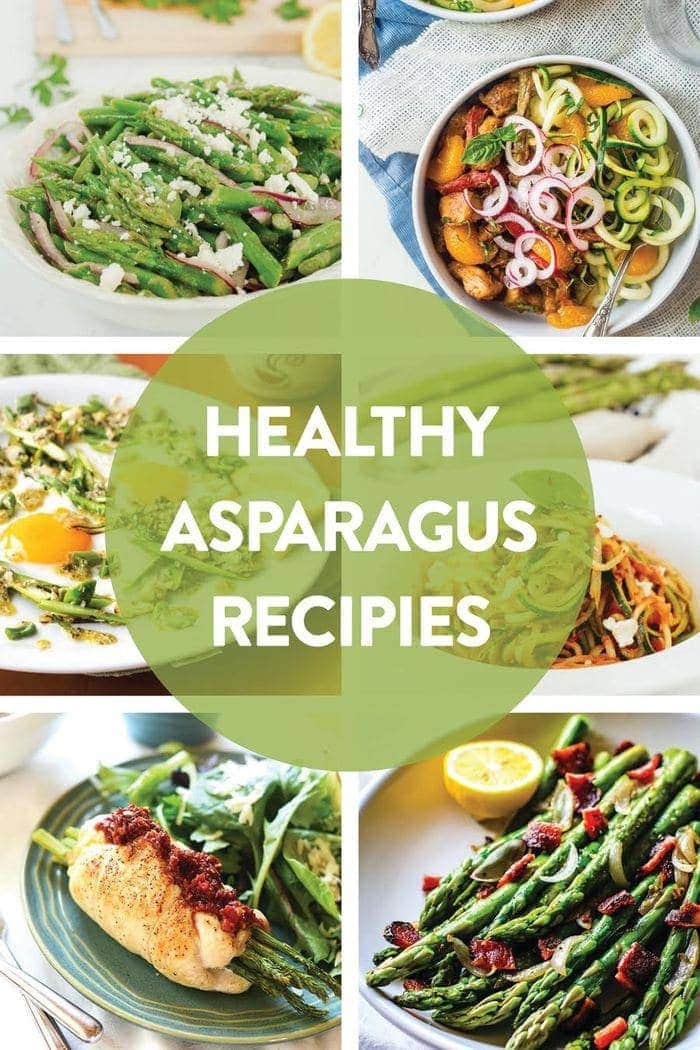 Asparagus spears are much like wildflowers — they can be laid-back for a weeknight supper or dressed up for an elegant backyard dinner party. Either way, they can be the show-stopper at any meal!
On the nutrition front, Asparagus is rich in antioxidants, high in fiber, and is a natural diuretic, helping cleanse excess salt from your body.
Points for color. Points for health benefits. Negative points for stinky pee — but it's worth it! 😉
Basically asparagus is the cool kid at the table and there are so many ways you can flavor, cook and serve it. That's why I put together this fun round-up of recipes from some of my fav blogging friends. Get inspired, grab yourself a bundle of spears and get cooking!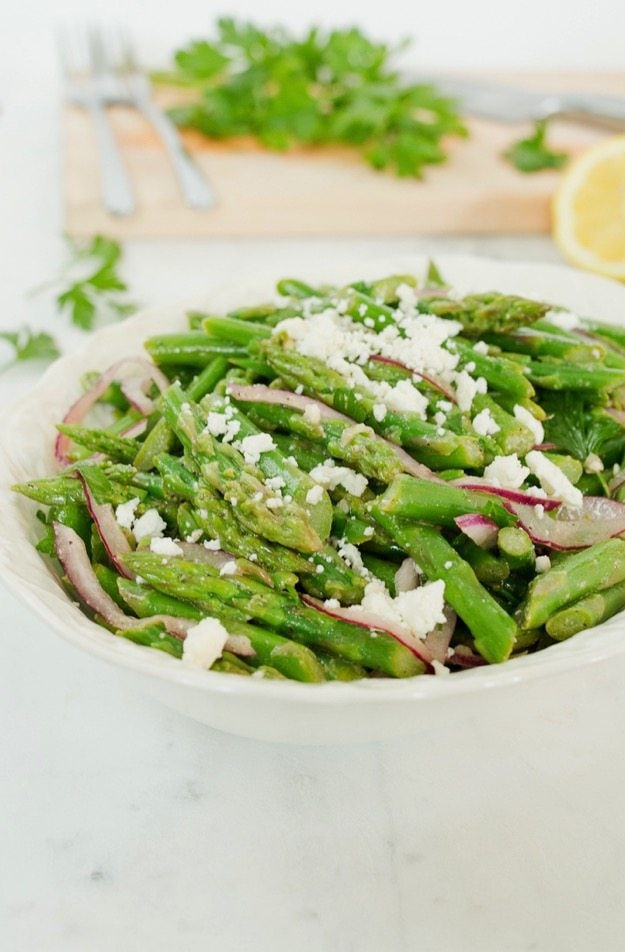 Sesame Garlic Roasted Asparagus by Ambitious Kitchen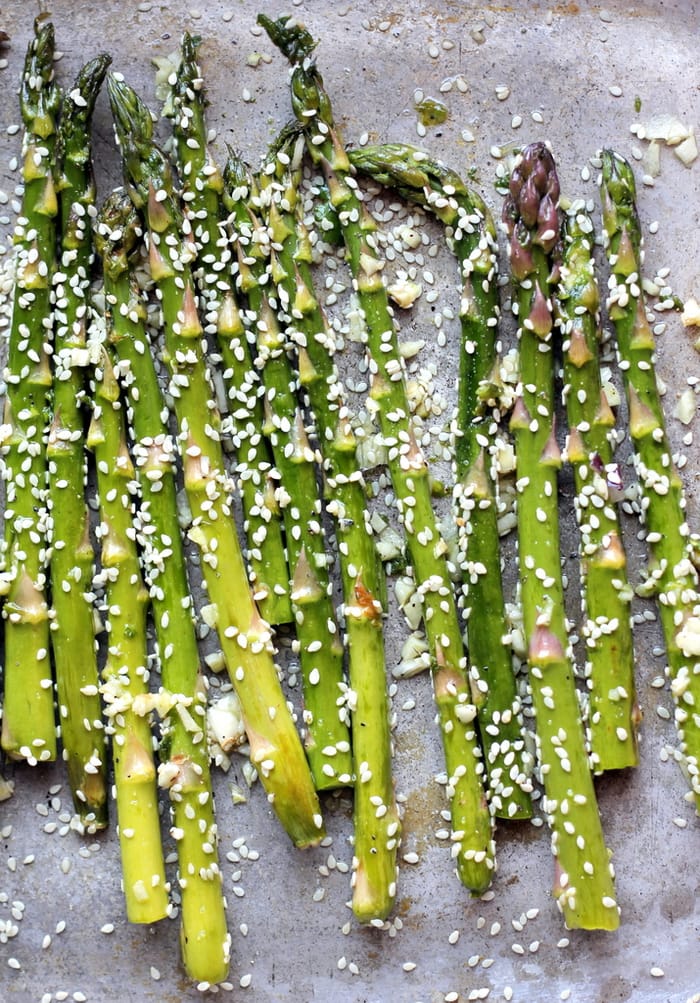 Creamy Asparagus and Pea Soup by Minimalist Baker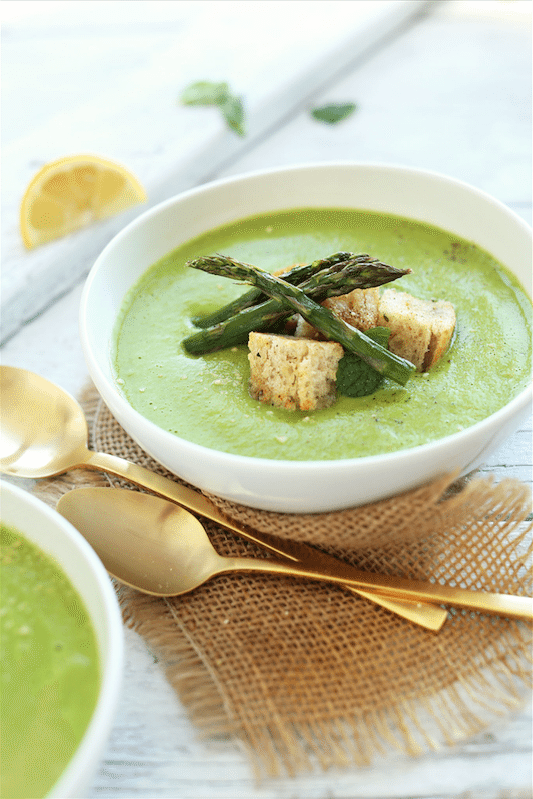 Healthy Chicken Stir Fry with Dijon Orange Almond Sauce and Zucchini Noodles by Food Faith Fitness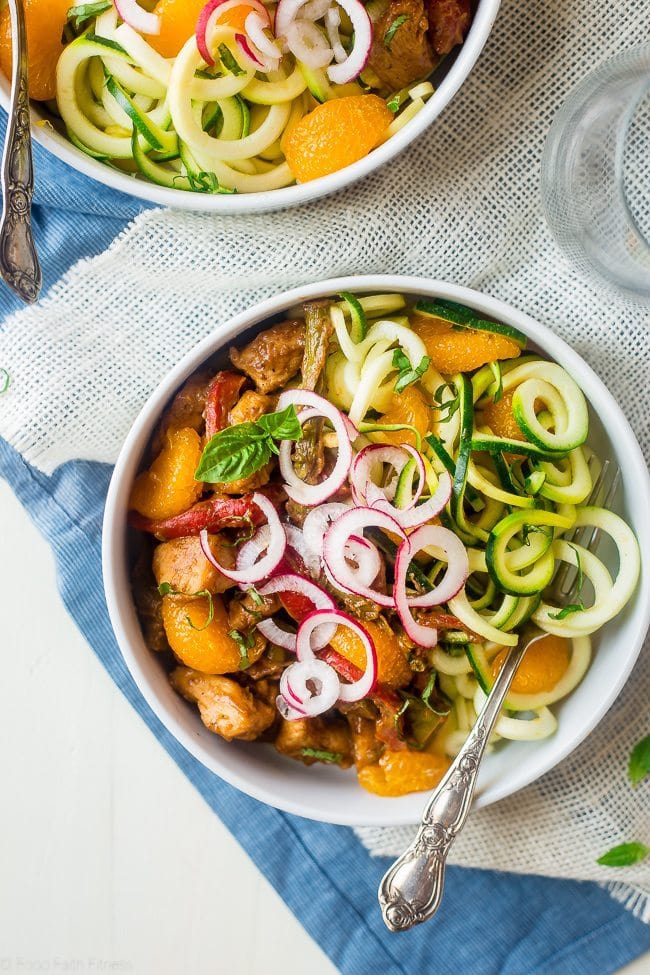 Prosciutto Asparagus Stuffed Chicken Breast by Fit Foodie Finds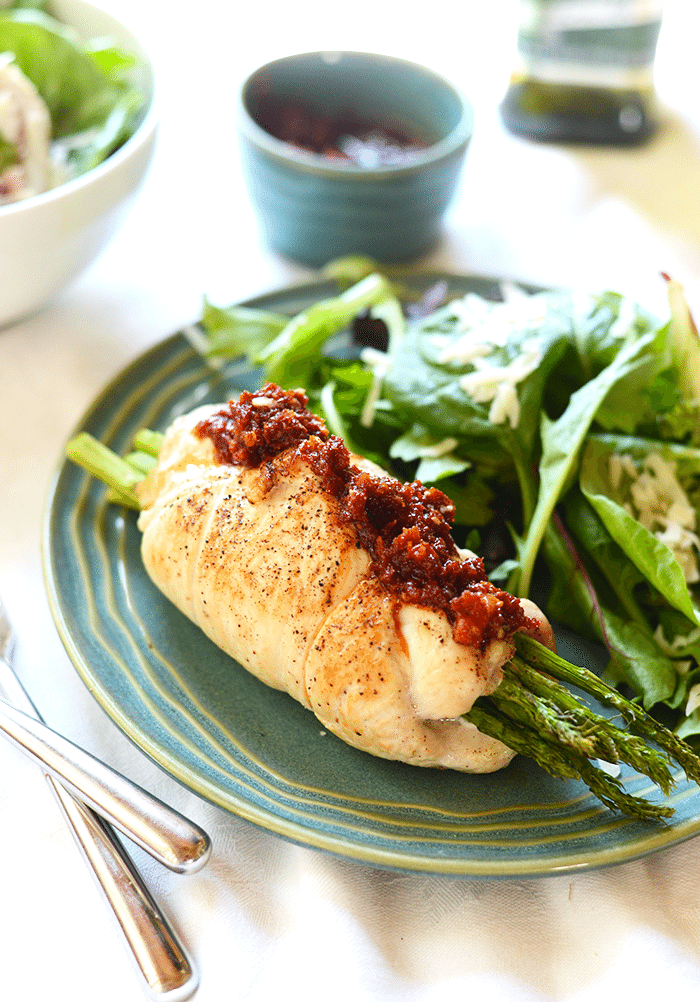 Asparagus and Sweet Potato Hash with Chimichurri by A House In The Hills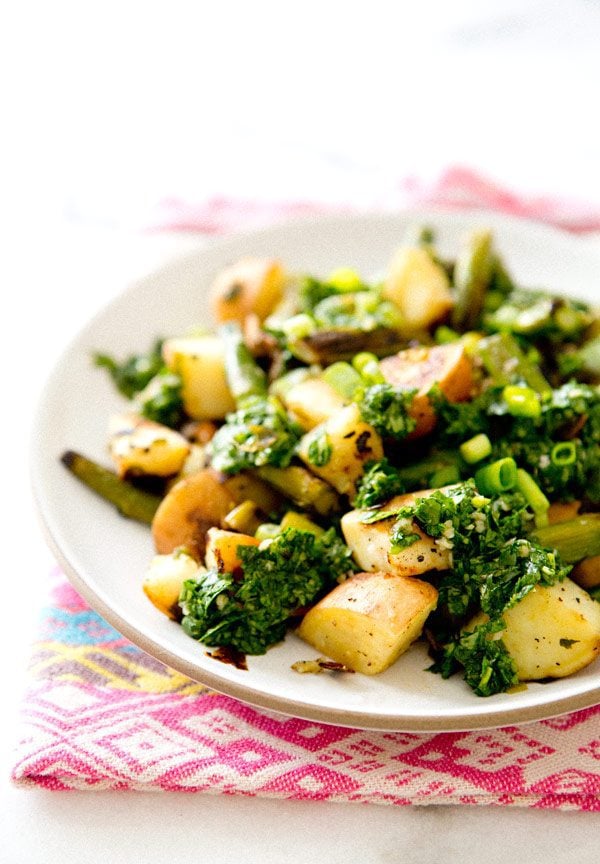 Easy Peppered Candied Bacon and Asparagus by Cotter Crunch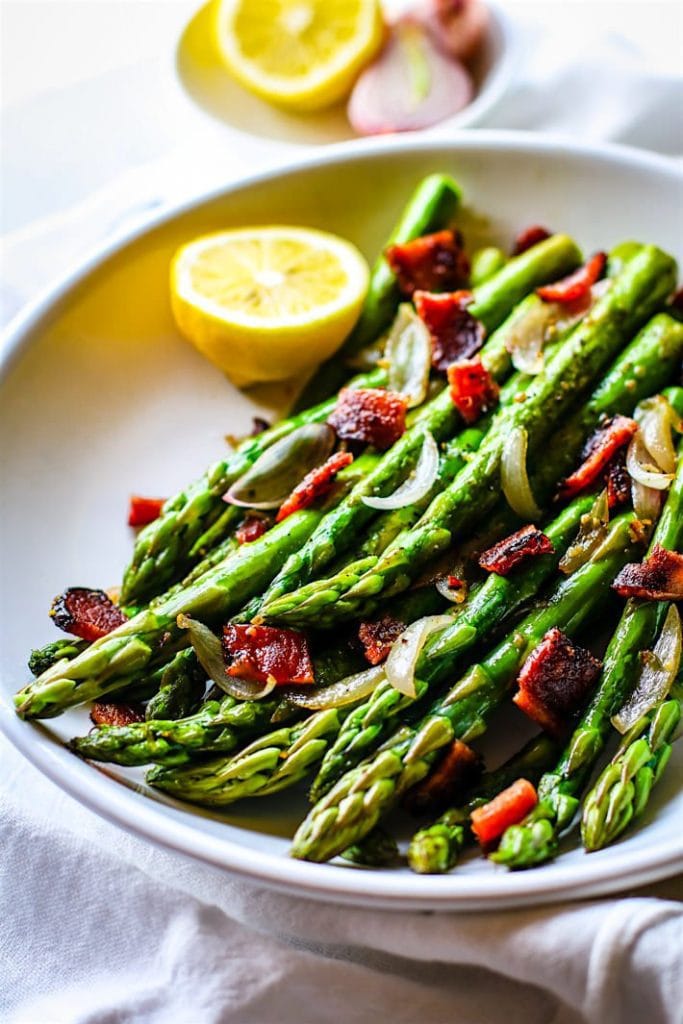 Tomato Basil Zucchini Pasta with Goat Cheese and Asparagus by Inspiralized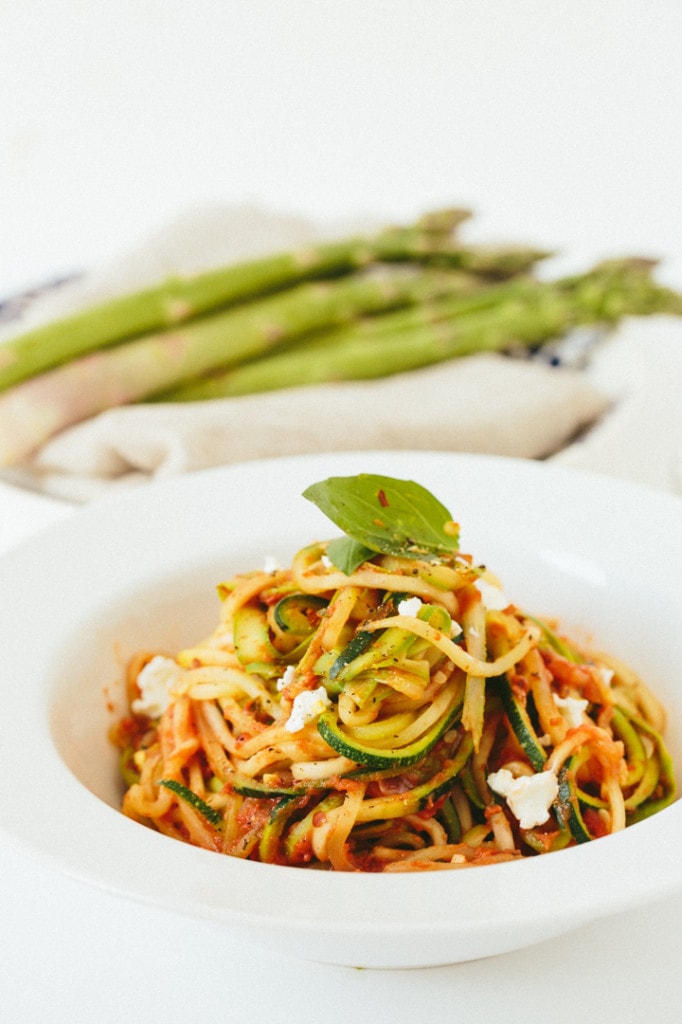 Ribboned Asparagus and Quinoa Salad by Cookie + Kate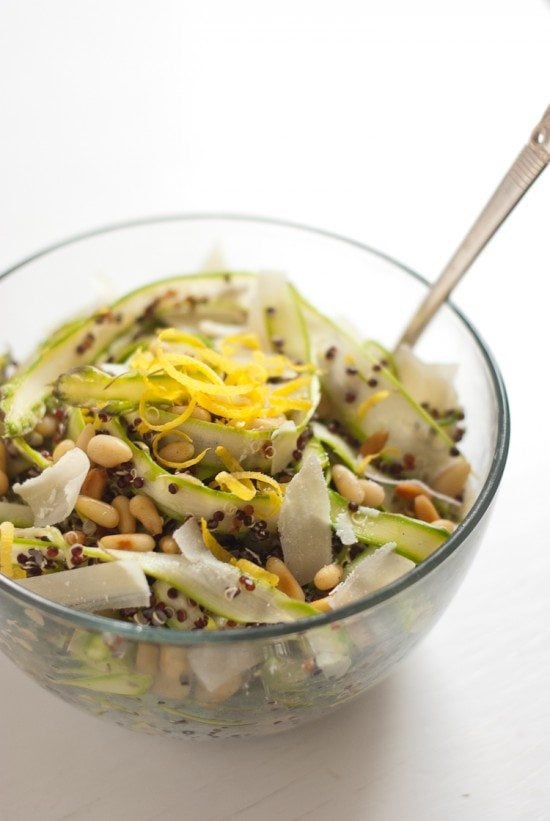 Sunny Side Up Eggs on Asparagus and Brussels Sprouts Hash by Avocado Pesto
This post may include affiliate links. Thank you for your support.