10 Healthy Meal Train Recipes for New Parents + Meal Train Tips
4
Published Nov 29, 2019, Updated Oct 21, 2021
Looking for healthy meal train recipes to make for your friend who just had a baby? I've got you covered with a variety of ideas along with meal train etiquette and tips for hosting.
Over the years I've participated in countless meal trains for friends and family. I know how appreciated they are, but I also know that it can feel kind of overwhelming as the volunteer. What do you make? Should you go full-on cheesy, comfort food or make something healthy because you know they're going to get a bunch of indulgent casseroles from others? And what about drop-off? Should you plan to simply drop off the meal and dash or hang around and meet the new baby?
With this post I'm sharing all the details — lots of healthy recipes for meals you can make for new parents, as well as, tips for bringing the meal over. Plus, I have some additional advice on how to host a meal train for a friend or family member in need. This post is geared towards new parents, but there are a variety of situations when a meal train can be helpful… like when someone you love is recovering from surgery, suffering with an illness, moving or grieving a death.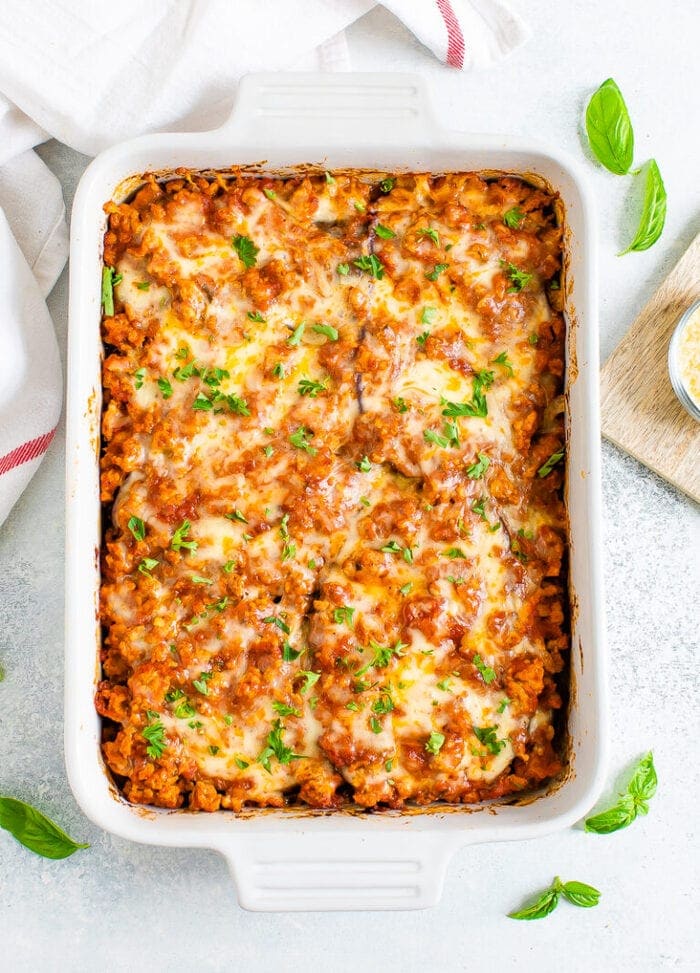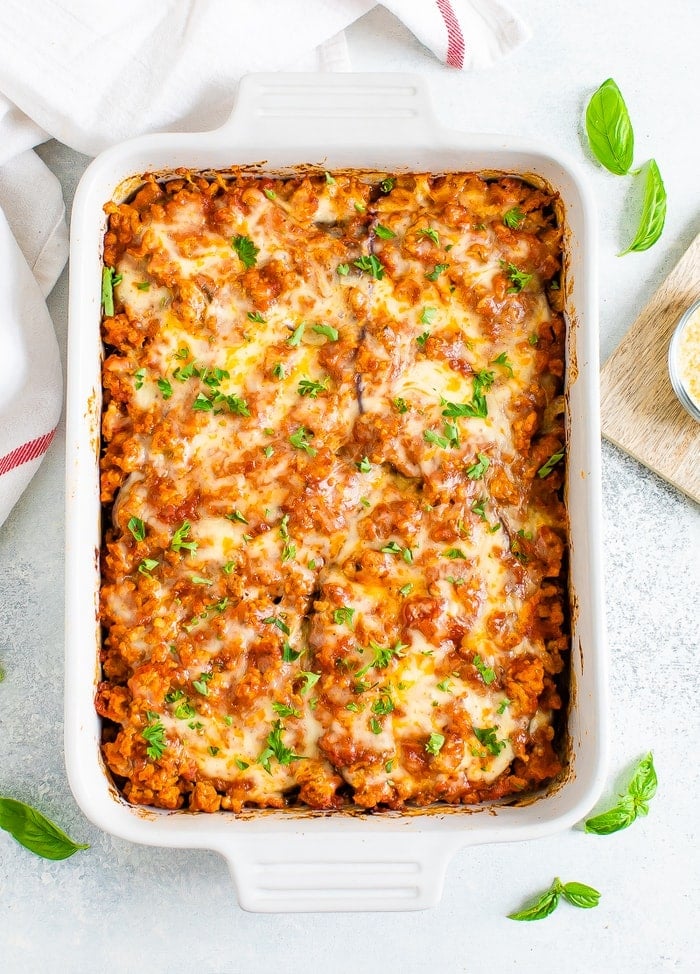 10 Healthy Meal Train Recipe Ideas
Here's a list of healthy (and easy) recipes to make as part of a meal train. All the recipes included are family friendly and sure to be a hit with the recipients.
Sweet Potato Black Bean Enchilada Bake – This dish is my absolute favorite to bring to new parents and it's always a hit. It's loaded with veggies and has the most delicious homemade enchilada sauce. One thing to keep in mind is the spice level. If the people you're cooking for don't like spice, you may want to adjust the spices in the recipe.
Mexican Quinoa Fiesta Bake – Another one of my go-to meals for new parents, this vegetarian casserole is loaded with flavor and easy to put together.
Baked Eggplant Parmesan – This is a lightened up version of traditional eggplant parmesan and it's so delicious. Another great option is this Zucchini Tofu Lasagna. Either of these would be great paired with a side salad.
Confetti Chicken Casserole – If you want to go the casserole route, but still keep things a bit on the healthy side, this chicken casserole is amazing and perfect for meat lovers because it has chicken and bacon!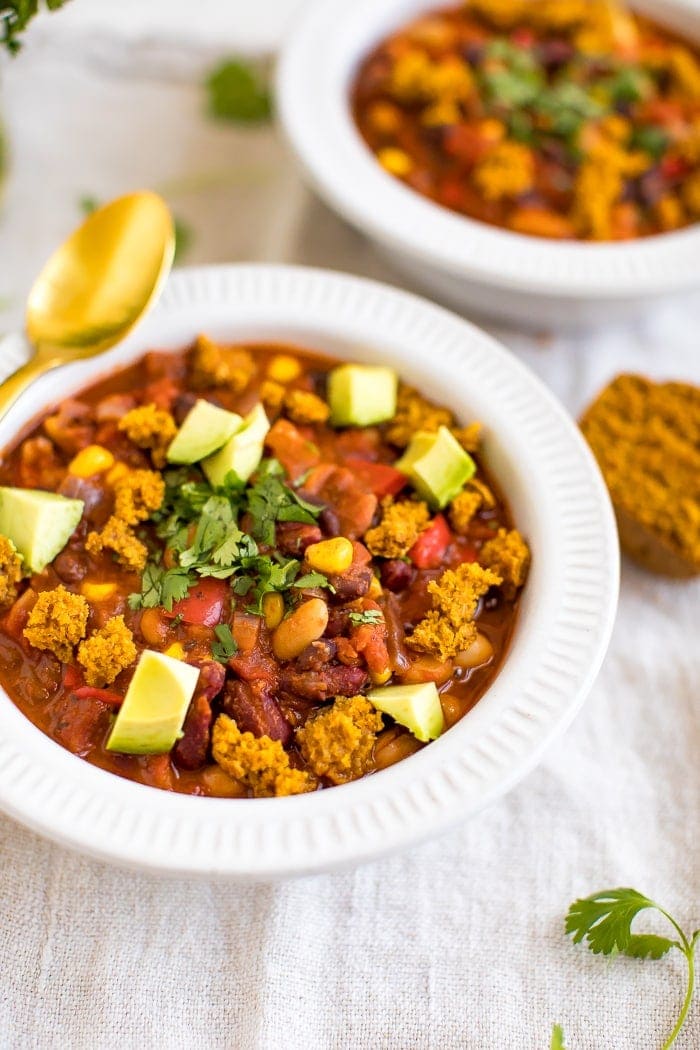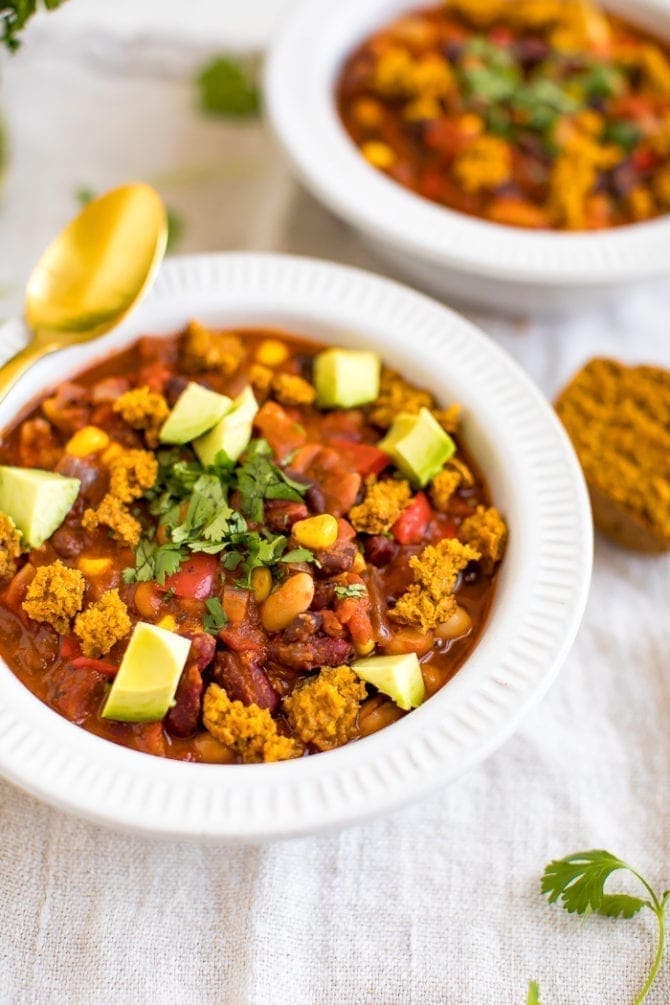 Meal Train Tips for the Volunteer
If you're new to the meal train scene and not sure how it all works, I have a couple meal train "etiquette" tips that are super helpful.
Bring your meal in disposable or reusable containers that you don't need back. This is one less thing for new parents to worry about. I personally like using the disposable aluminum baking tins that come with lids because they're easy to find at any grocery store.
Instead of asking the family what you should bring, give them 2-3 ideas so they can pick which they're most excited about.
Keep the meal family friendly. This one is important if the parents have other children besides the newborn. A couple things to keep in mind is how many the meal should serve and the spice level — some nursing moms avoid spicy foods and most kids don't love spicy food either.
Include reheating instructions for dishes that should be served warm.
The best meals are ones that don't require assembling. Meals that are brought over hot or already prepped (like a mixed salad) are awesome because the recipients can simply plate and enjoy!
Don't expect to come inside or hold the baby. Unless otherwise requested, plan to drop off the meal on the porch and text the new parents letting them know it's there. If they do invite you in, don't stay longer than 10-15 minutes. You can always ask about scheduling another time to visit and hold the baby.
Pro Tip: Double the Recipe
Maybe it's my love for being efficient in the kitchen or the meal prep maven in me, but one thing that I love to do when I'm making a meal for new parents, is to double the recipe and make the same meal for Isaac and I as well. With this approach you're able to maximize your time in the kitchen and feed two families with one round of cooking.
No Time to Cook
While home-cooked meals are great, sometimes you simply don't have time to whip something up! That's okay. Simply text the new parents and offer to bring a meal from their favorite take-out spot. Pizza with a side salad is always a hit and bowl meals from fast casual places like Cava, Chopt, Zoe's or Chipotle are great options too. If you can't get to the house in time for delivery yourself, you can always use a service like UberEats.
Meal Train Extras
Step up your meal train game with some fun extra recipes! Snacks, desserts and drinks are all fun ways to take your meal train delivery to the next level and impress the recipients.
Meal Train Snack Ideas
New parents are exhausted and they definitely need some extra fuel throughout the day so sending along a snack is a pro move.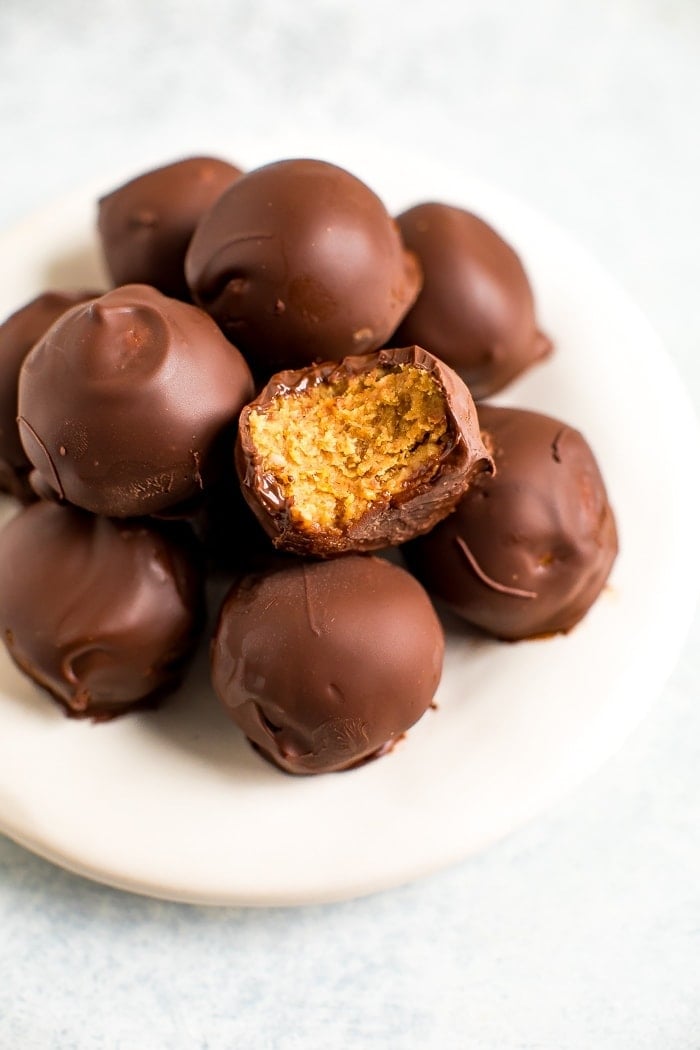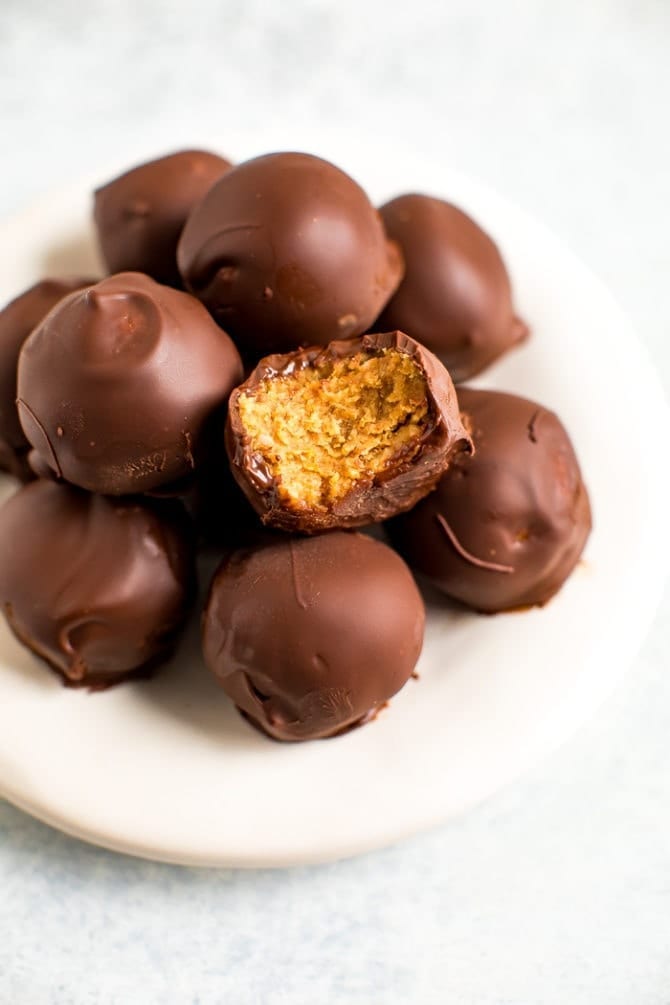 Meal Train Dessert Ideas
How to Organize a Meal Train
Which meal train organizational website to use? Through my research I have found two free websites that you can use to organize a meal train – Meal Train and Take Them a Meal. I've personally only used Meal Train, but both seem like great websites and they're both free. These sites have the ability for you to customize the dates and times that meals are needed and add important information like allergies, dietary preferences, drop-off instructions and more. Through either of these sites, you can set up reminder emails that go out to volunteers before their scheduled date.
Decide how often the recipients want meals. When I polled the EBF Community on Facebook, people suggested getting 2-3 meals a week. If you have a larger family, you might want meals more often as the leftovers won't last that long. If you have a smaller family and/or prepped your own meals ahead of time, you could get away with less meals.
Ask about meal train preferences or dietary restrictions. If you're the one setting up the meal train, don't forget to ask the recipients about their meal preferences! Some people hate a certain ingredient, have food allergies or even have specific delivery/drop-off instructions that need to be included.
Make sure there's an option for people to write what they'll bring! This was a tip I got from the EBF Community as well. Make sure people write what they're bringing so that the recipients will know what to expect in advance and so that they don't end up with duplicate meals.
Meal Train Tips for the Recipient
Be sure to include dietary preferences, favorite restaurants and instructions for drop-off (the best timing, should the person expect to come inside, will they get to meet/hold the baby, etc.). This helps streamline the process and protects you from getting a ton of texts asking what to bring or what time to drop off the meal.
Somehow have people coordinate what they're bringing. You don't want to end up with pasta three nights in a row…
If you're not feeling up for guests, leave a cooler outside. Ask folks to drop off food and text you when it's been delivered instead of ringing the doorbell or knocking. This is helpful if you don't want to risk waking a sleeping baby.
More Collections and Recipes You Might Enjoy
More Meal Train Resources