As the year comes to a close I've been thinking ahead to 2016 while also looking back on 2015. I've been checking out analytics from Google and Pinterest to figure out what type of posts my readers (YOU) most enjoy and which recipes were a hit. I'm always intrigued by this type of data, but I was really shocked to learn that of my top 12 most pinned healthy recipes only a couple are from this year. Kind of crazy.
Most are oldies, but definite goodies that deserve to be highlighted again so I thought I share a little roundup. If you're a long-time reader maybe this post will remind you of a recipe you've been meaning to try. And if you're a new reader hopefully this will inspire you to try some EBF originals. They're all healthy (most are gluten-free + vegan) and perfect for starting the New Year right. Enjoy!

Ready to see the top 12? Here we go.
This is my go-to salmon recipe. It's fast, flavorful and requires only seven ingredients, including salt and pepper.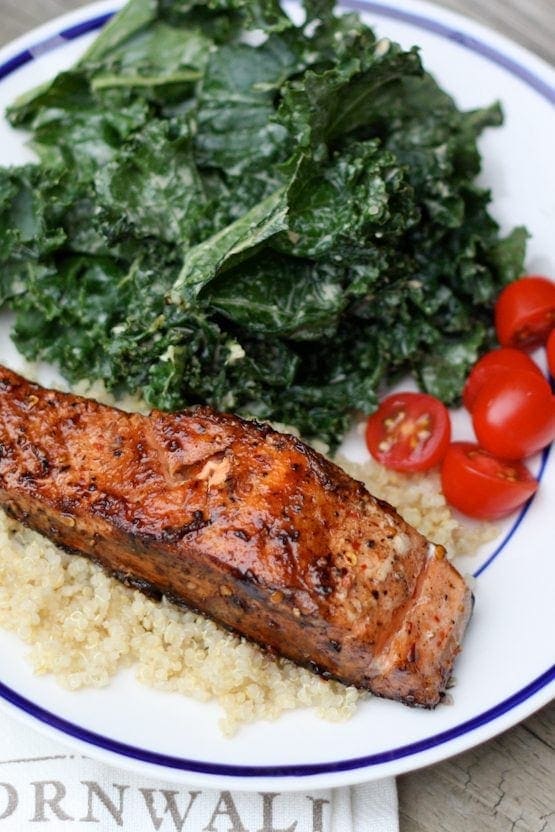 If you like fried rice, you'll love this fried quinoa. It's loaded with protein and makes a great weeknight dinner.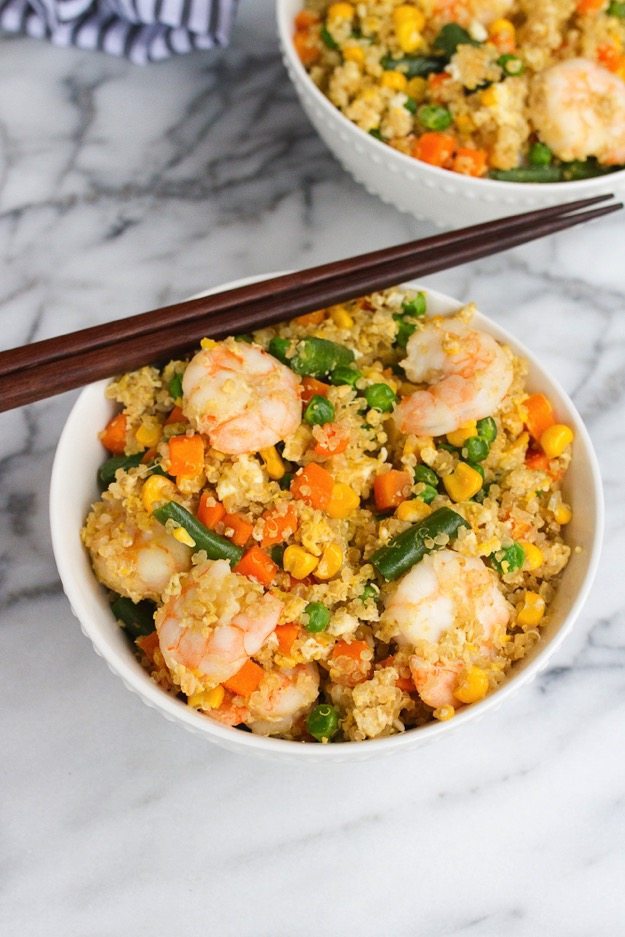 These gingersnap cookies are made with quinoa flour so they're gluten-free, but you'd never know! They're chewy, flavorful and perfect for special occasions.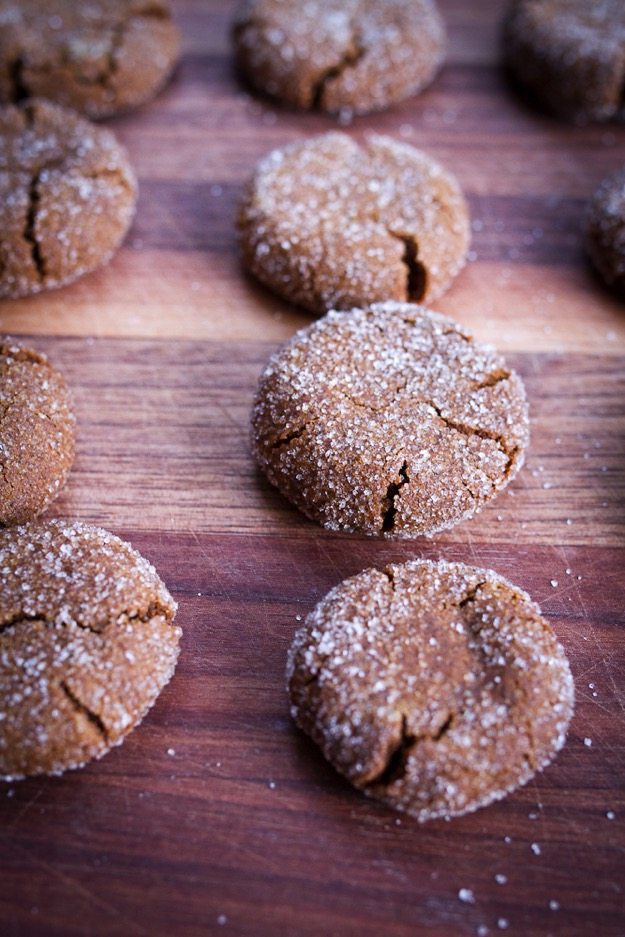 Whenever I'm craving jam or jelly I just whip up a batch of chia seed jam. It's super easy and amazingly healthy because there's no added sugar. If strawberry isn't your thing I have a mixed berry chia seed jam recipe as well.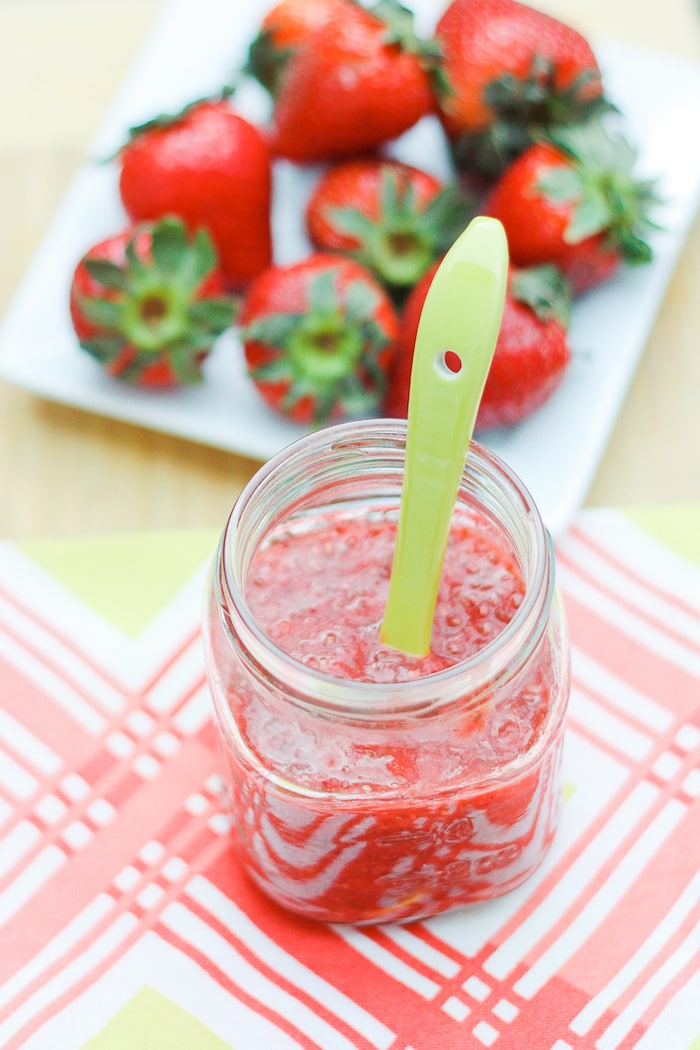 This is one of my oldest muffins recipes so it's not gluten-free, but it is healthier — made with whole grain flour and Greek yogurt. The brown sugar cinnamon topping is the best part!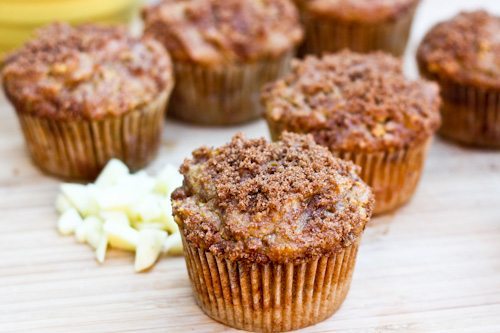 A healthy version of my mom's sweet potato casserole. This is one of my favorite holiday recipes!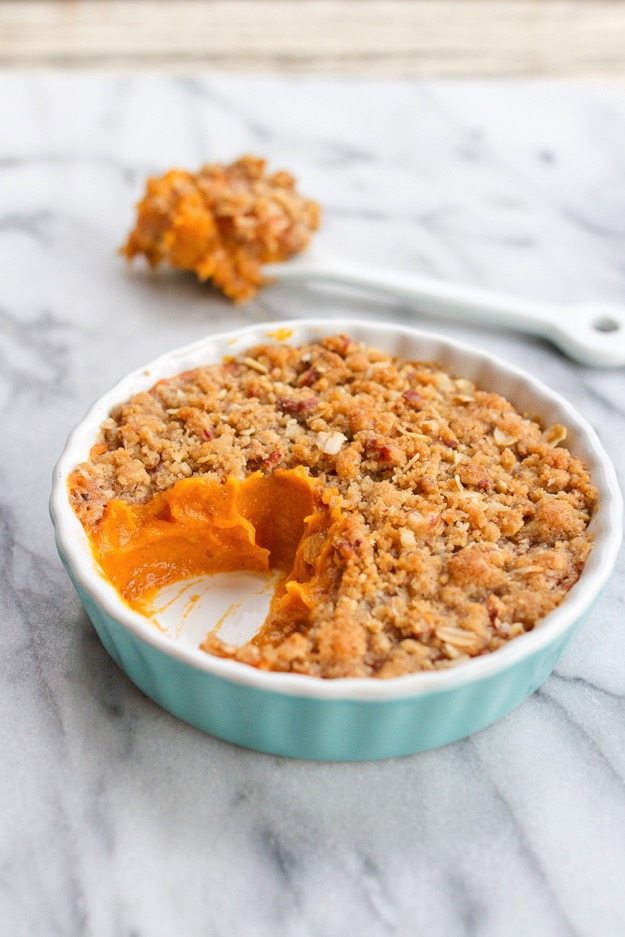 Traditional no bake cookies made healthy with an added boost of protein. You can feel good about eating them whenever you'd like!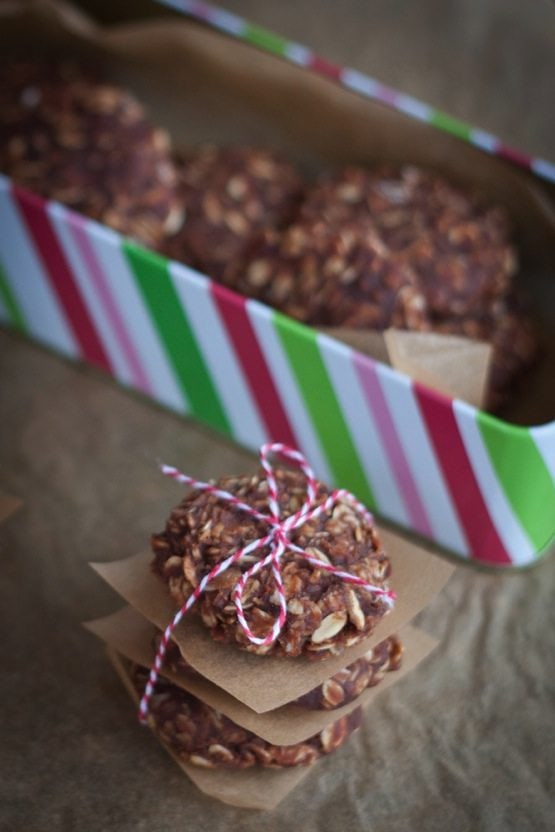 A 21 Day Fix approved meal of pan-seared tempeh with lemon garlic seasoning served with blanched kale.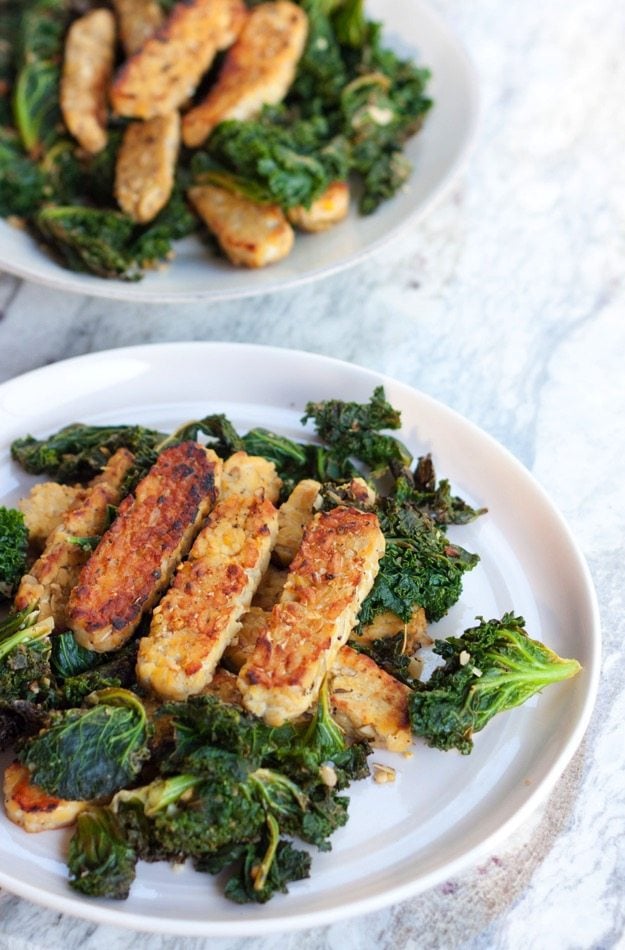 A cookout classic turned healthy! This broccoli raisin salad skips the mayo and instead has a creamy cashew dressing. It's crunchy, sweet and absolutely delicious.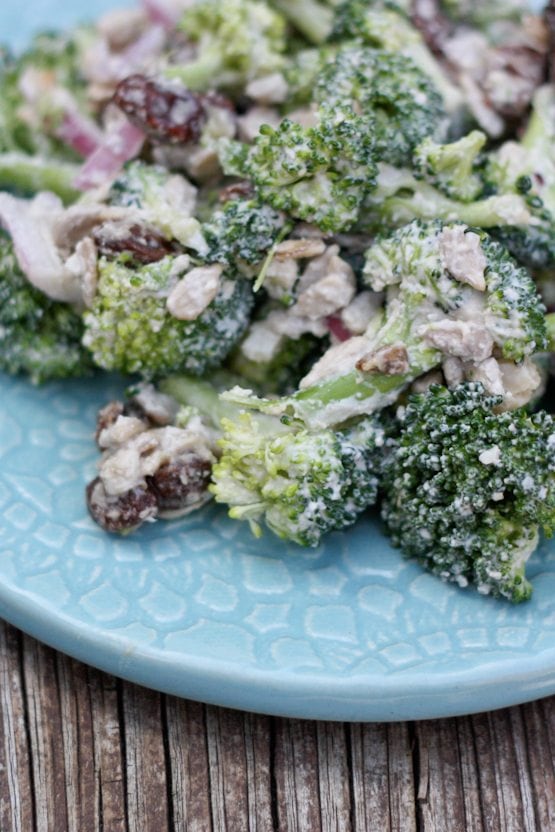 Cookies for breakfast? Yup! These little guys are made from a base of oats, chia seeds and bananas. They're perfect for breakfast or mid-morning snacking.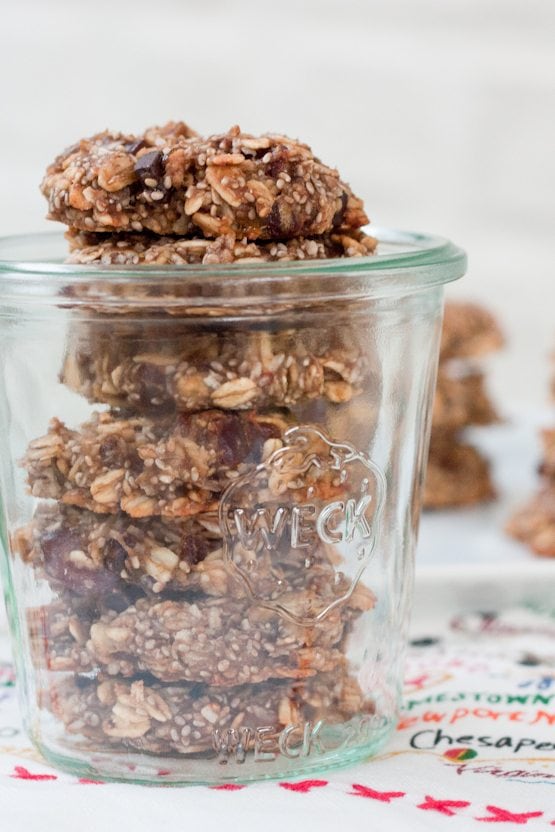 Cauliflower crust pizza may not taste exactly like pizza with a regular crust, but it's pretty darn close! This recipe is a must-try.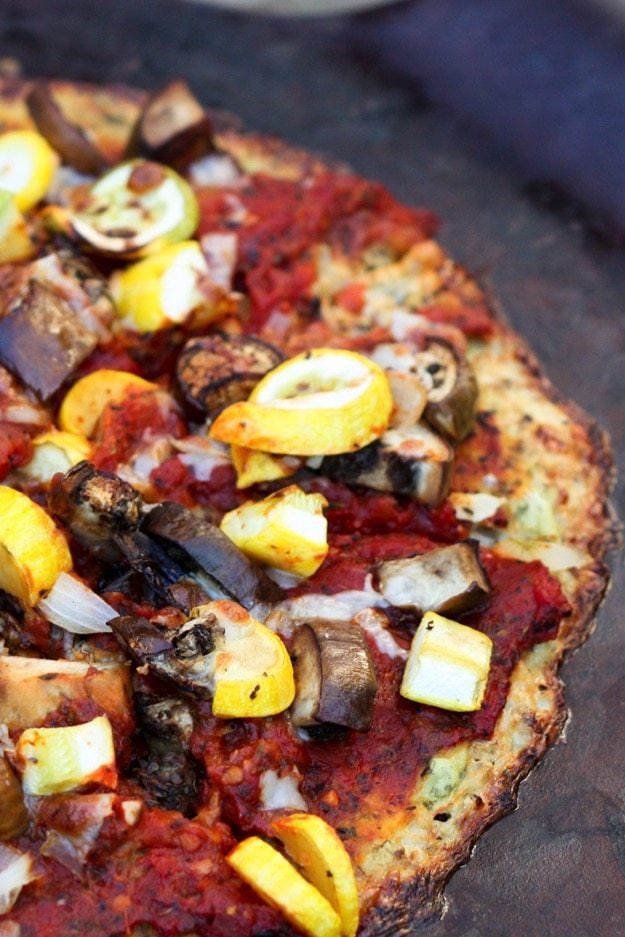 These brownies are completely flourless, made from beans, sweetened with maple syrup and 100% amazing!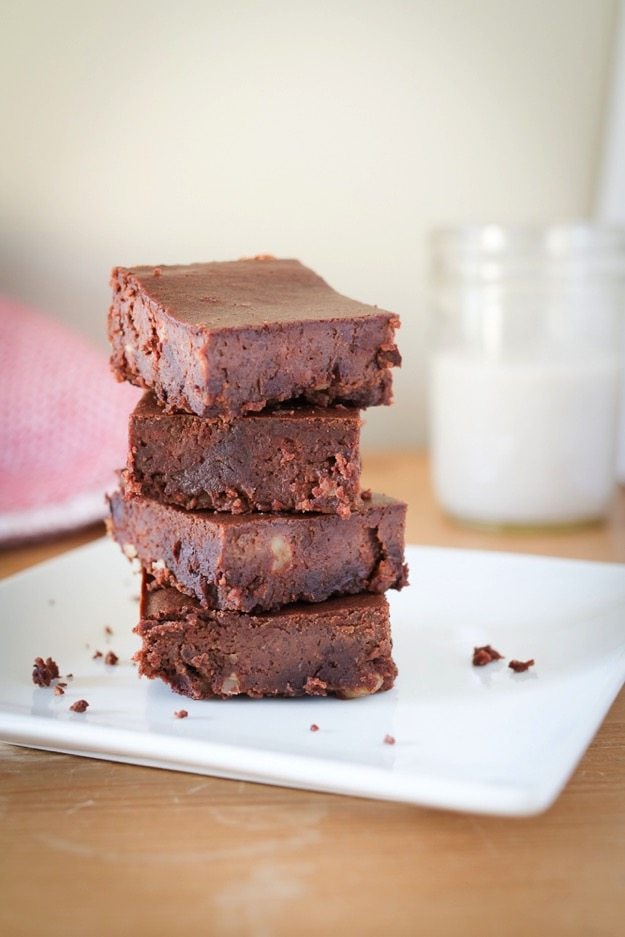 Do you have any EBF favorites that didn't make the cut? Let me know in the comments. 🙂 
This post may include affiliate links. Thank you for your support.