Sharing 15+ healthy recipes to make for Passover with everything from Seder ideas to everyday meals, like breakfast and snacks.
As many of you know, Passover starts this week! My husband, Isaac, is Jewish and I love celebrating all the Jewish holidays with him and his family. We've been together for almost 16 years now so I've been to many Seders.
Many of the recipes here on Eating Bird Food are kosher for Passover because I do a lot of baking with almond and coconut flour, but I'm including lots of ideas in this post… healthy options for your Seder, as well as some options for everyday meals for the week of Passover.
Healthy Passover Recipes
So let's hop right in. Here are some healthy Passover-friendly recipes — ones I've shared and made over the years and some from my favorite blogs/sites around the web, which I must say, all look pretty amazing. Enjoy!
Charoset — this Sephardic charoset is Isaac's mom's recipe. It's made with raisins, dates, dried figs and almonds. This is one of my favorite Passover foods.

Coconut Macaroons — Healthy coconut macaroons loaded with coconut flavor and sweetened only with pure maple syrup. I make these for Passover every year!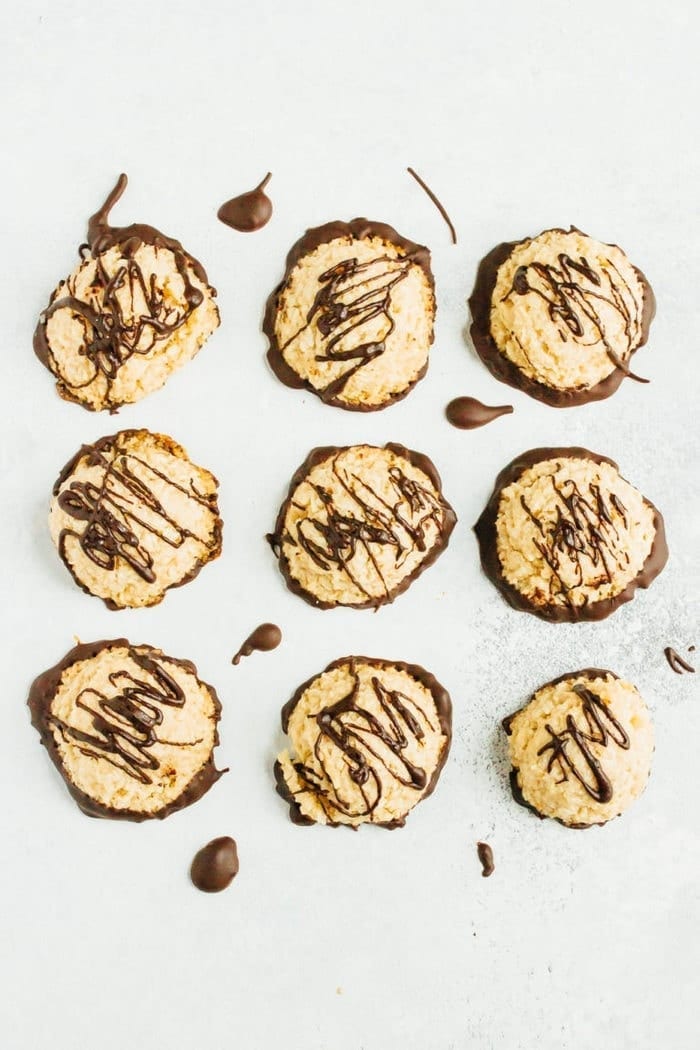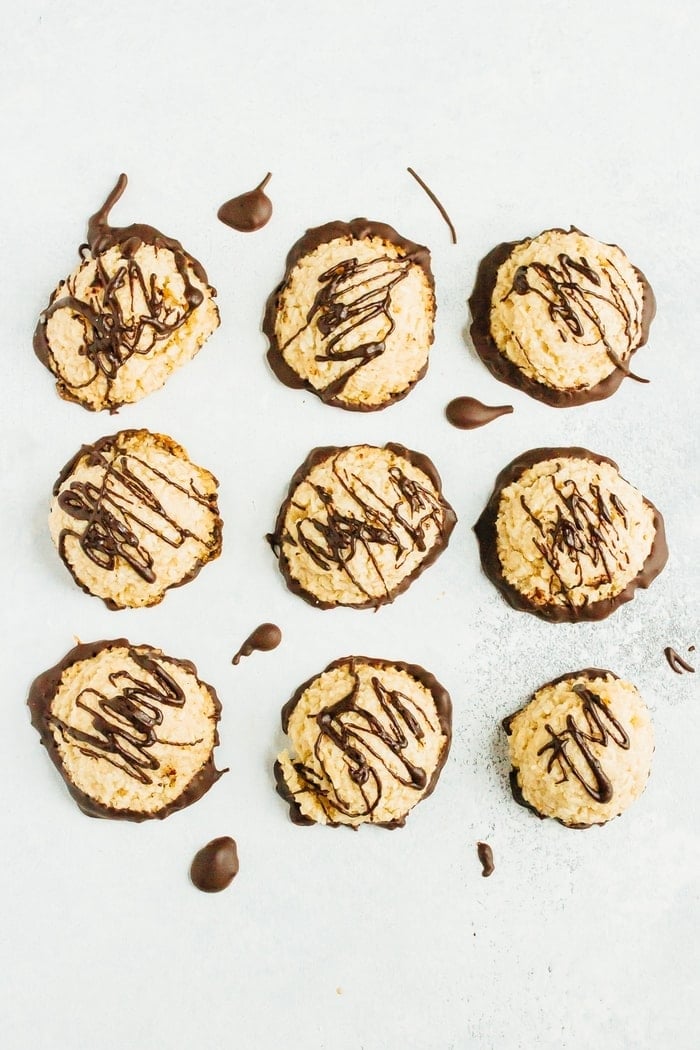 Chocolate Coconut Macaroons — Simple chocolate coconut macaroons that you can whip up in under 30 minutes. The perfect coconut treat for Passover. Vegan and gluten-free.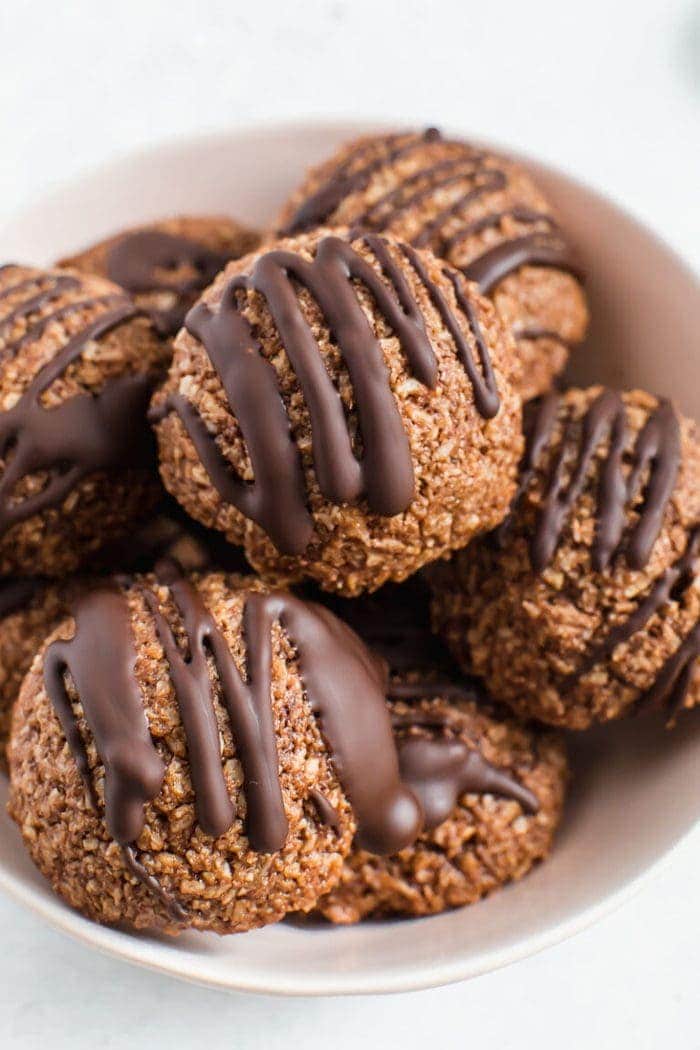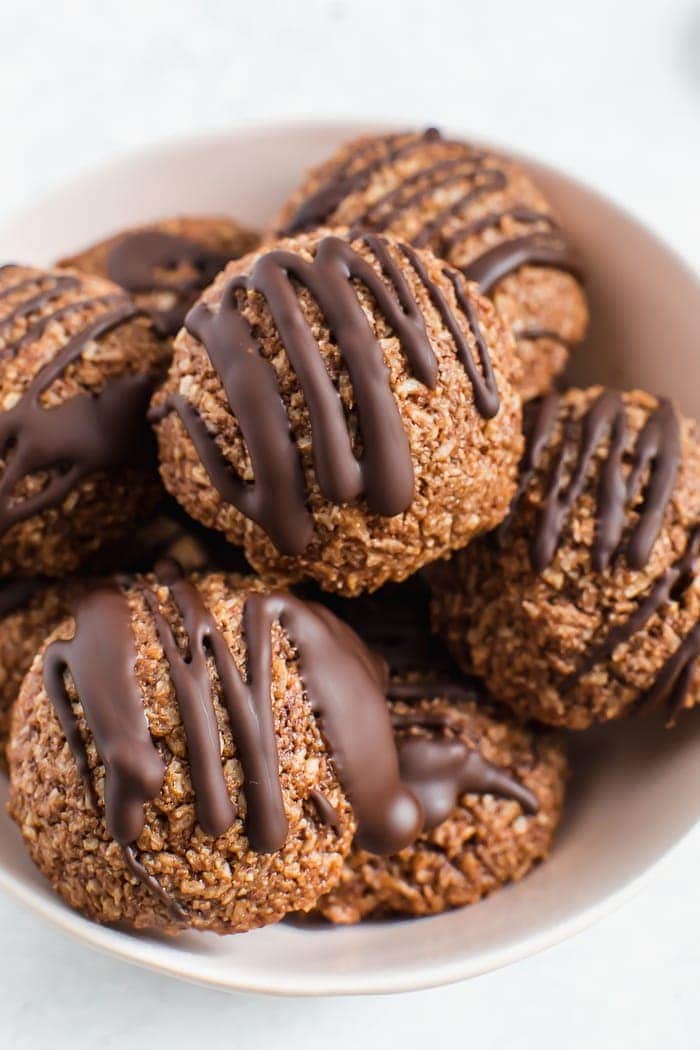 Flourless Black Bean Brownies — The best fudgy, flourless black bean brownies!! No one will be able to tell that they're made with beans and natural maple syrup.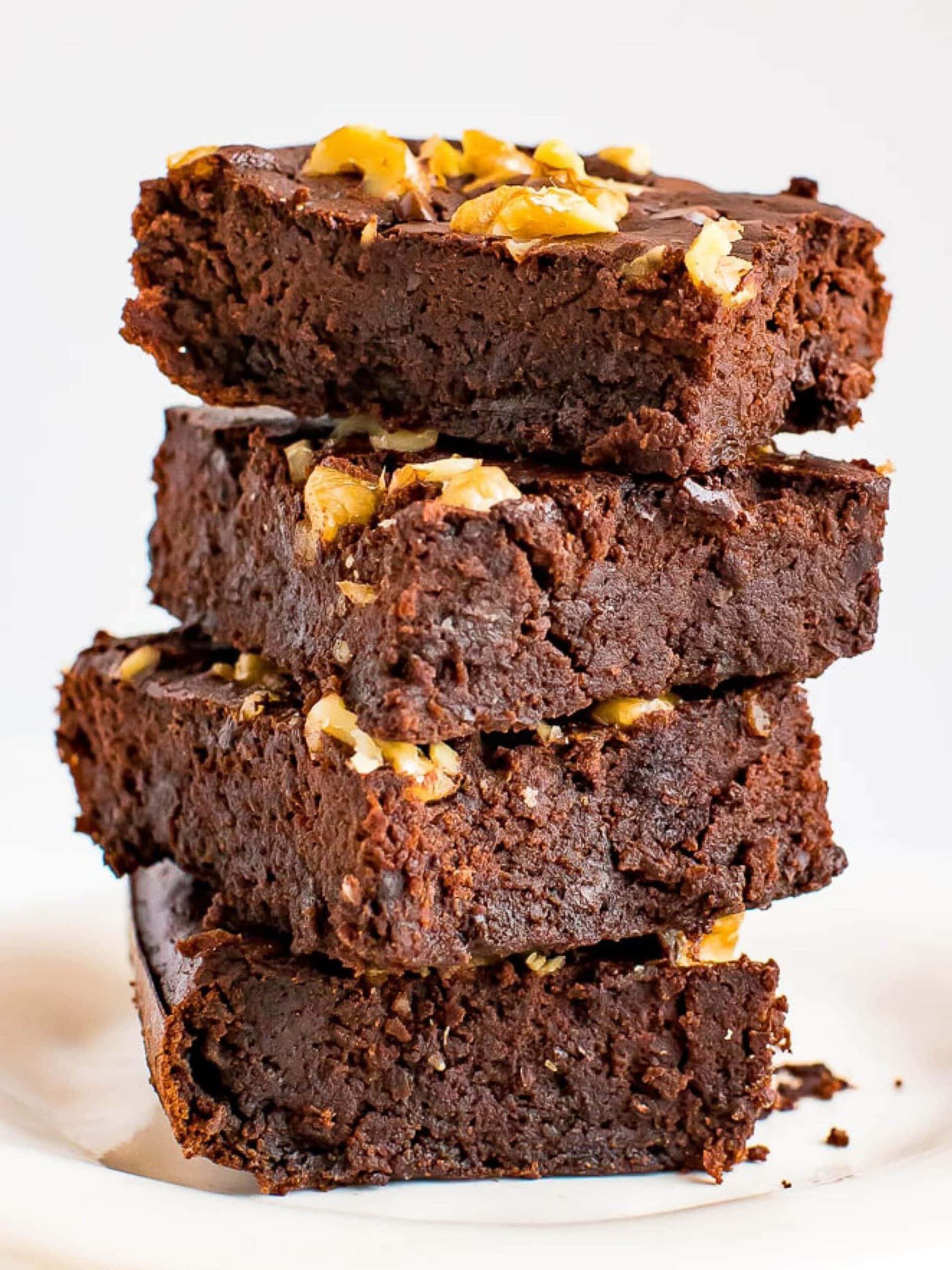 Lemon Poppyseed Muffins — These gluten-free lemon poppyseed muffins are made with almond and coconut flour and have a bright, lemony flavor. You can top the muffins with the lemon glaze for a real treat or leave it off.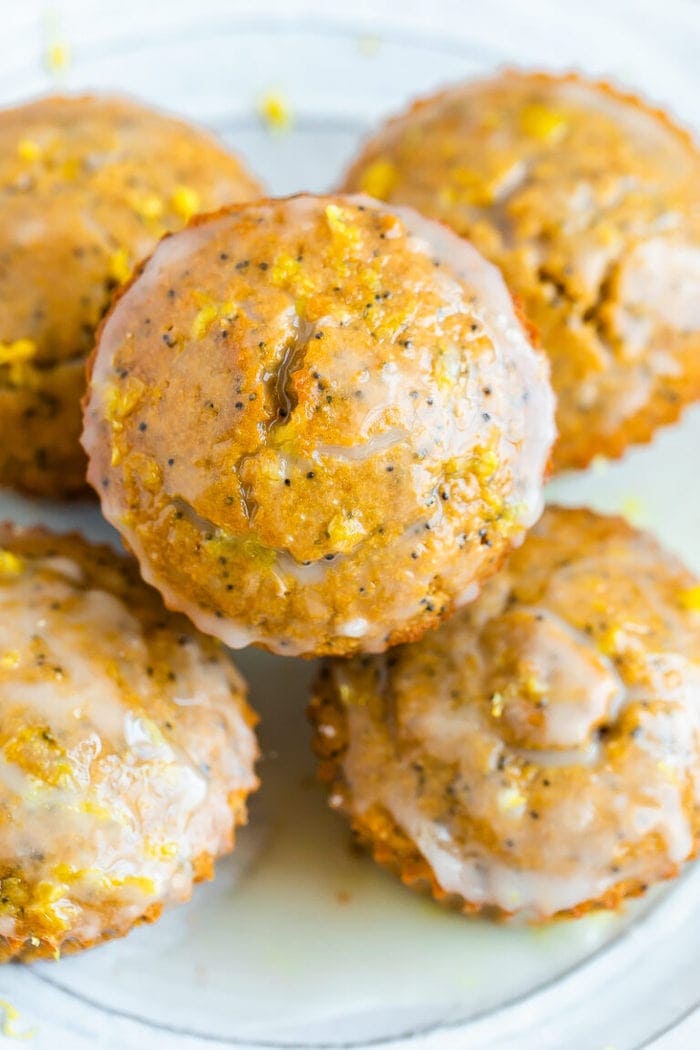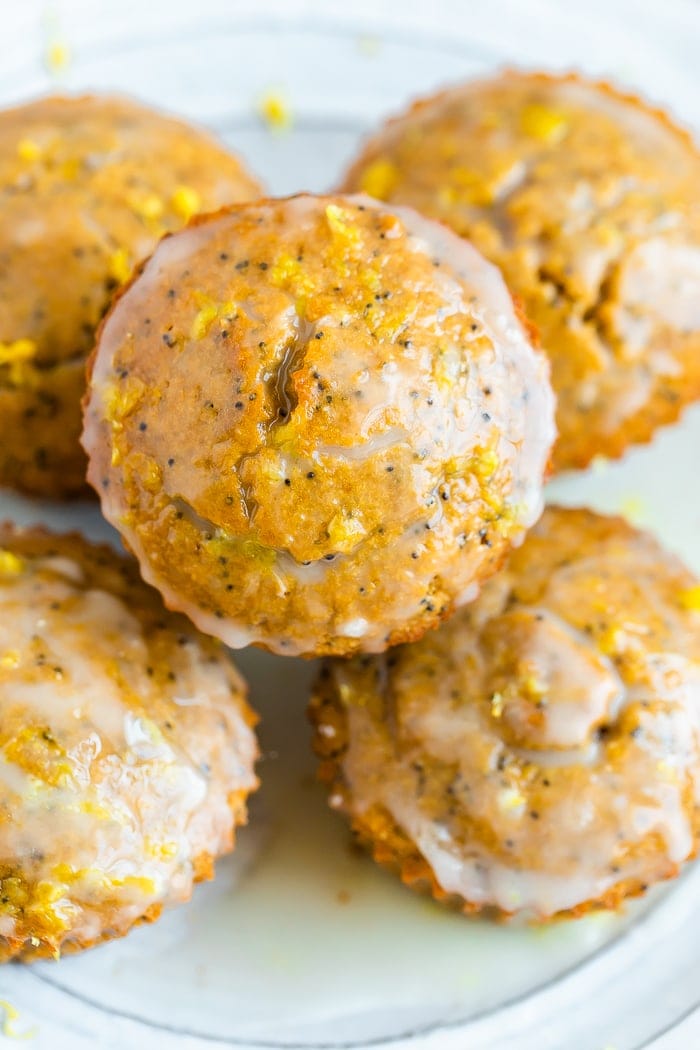 Sweet Potato Brownies— You'll never know there are vegetables hidden in these vegan sweet potato brownies! They're fudgy, flavorful and the ultimate sweet treat when topped with chocolate ganache.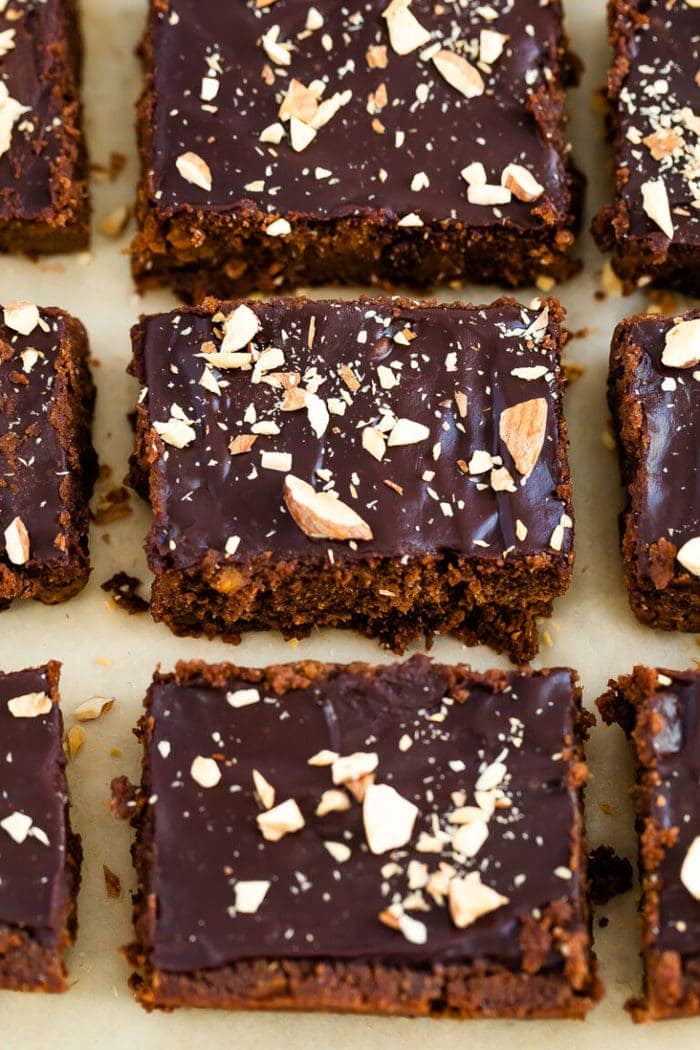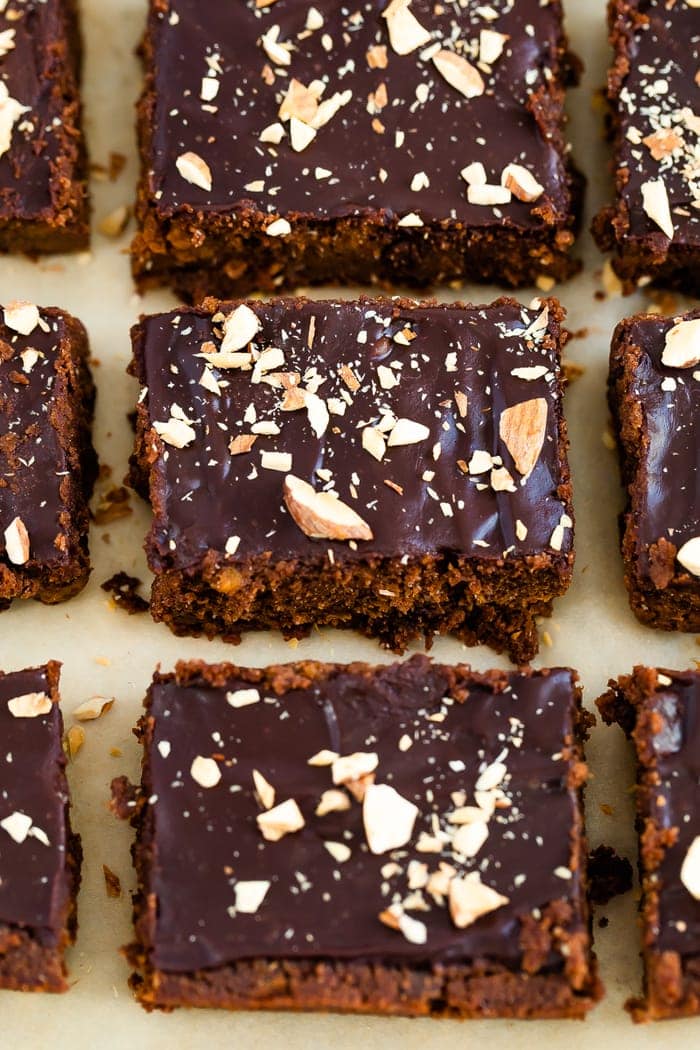 Fruit Salad — This colorful fruit salad combines ripe strawberries, blueberries, grapes, kiwi and pineapple chunks with a hint of lime.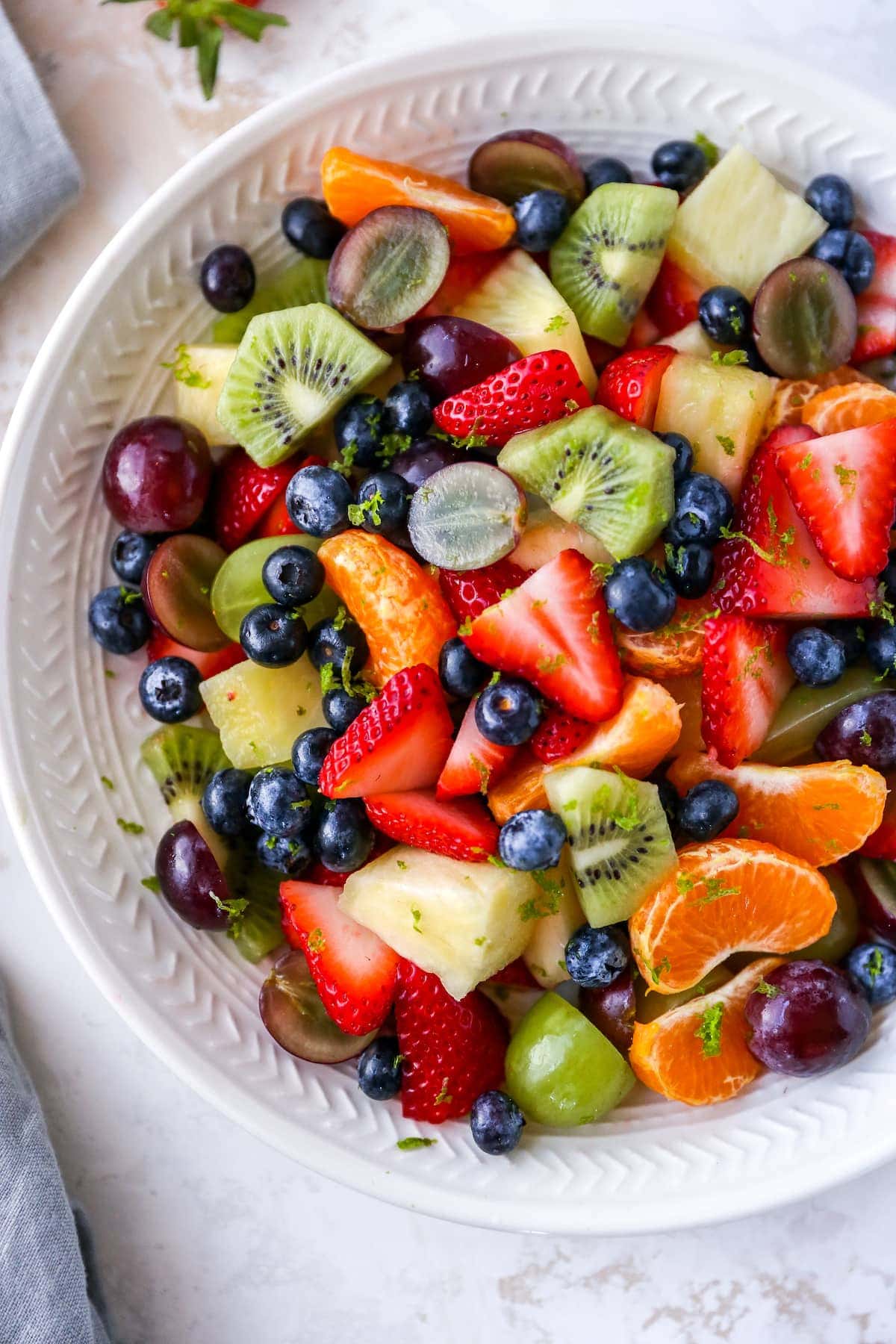 Coconut Flour Pancakes — An easy recipe for coconut flour pancakes that are golden in color and perfectly fluffy. Add your favorite mix-ins and toppings to make them your own. Gluten-free, paleo and keto.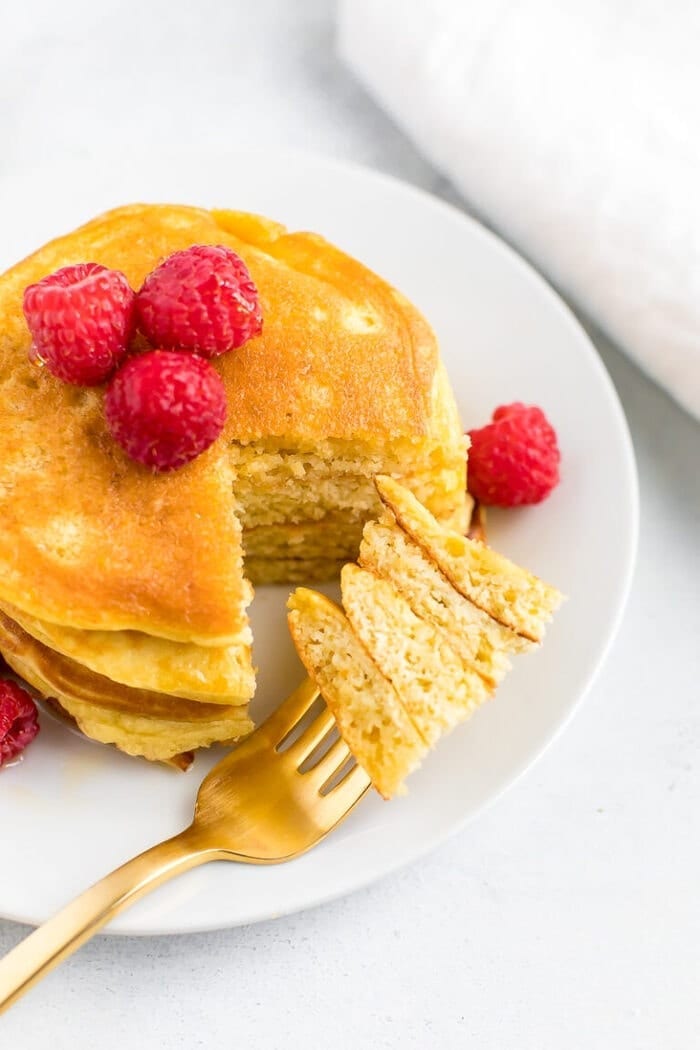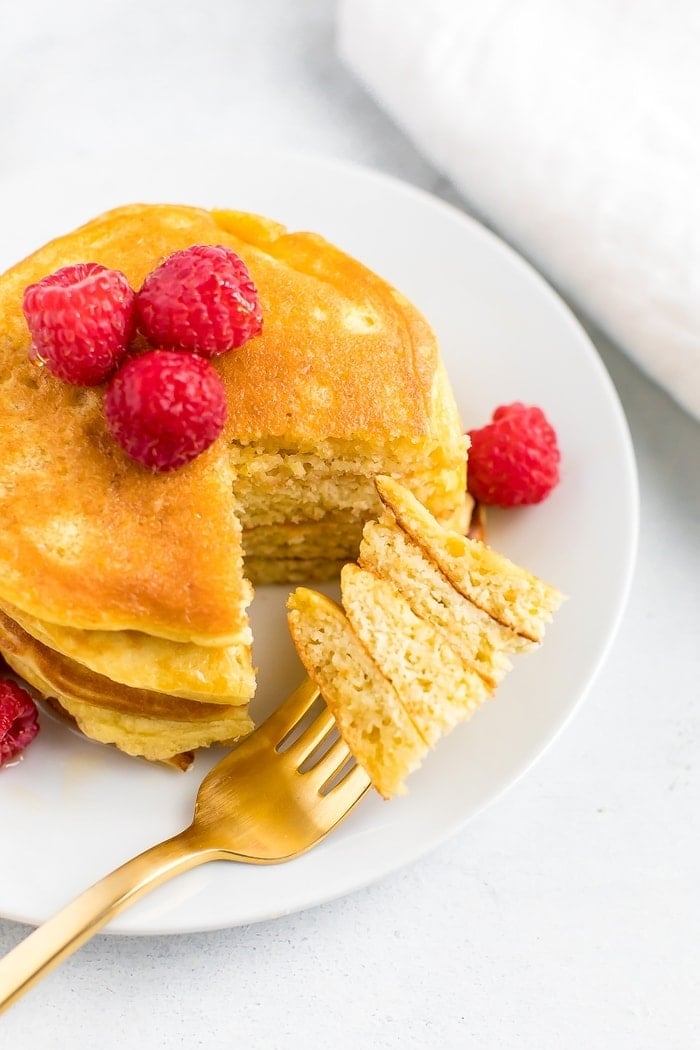 Israeli Salad — Simple Israeli salad made with just five ingredients (six if you want to add in peppers!). This herby tomato cucumber side salad is the perfect pairing for the protein of your choice.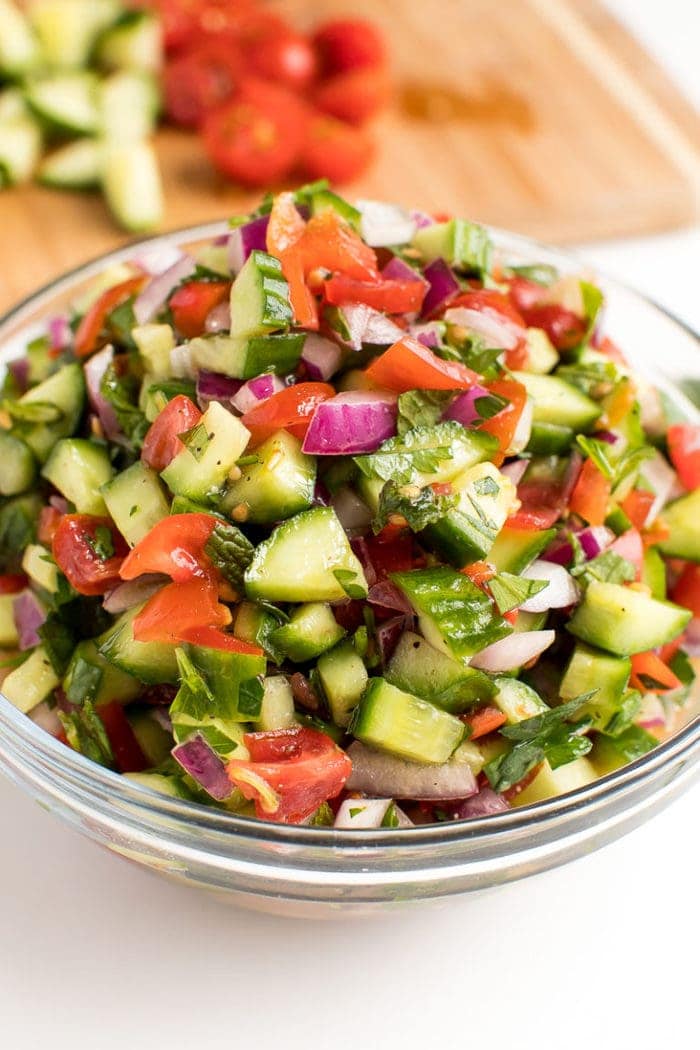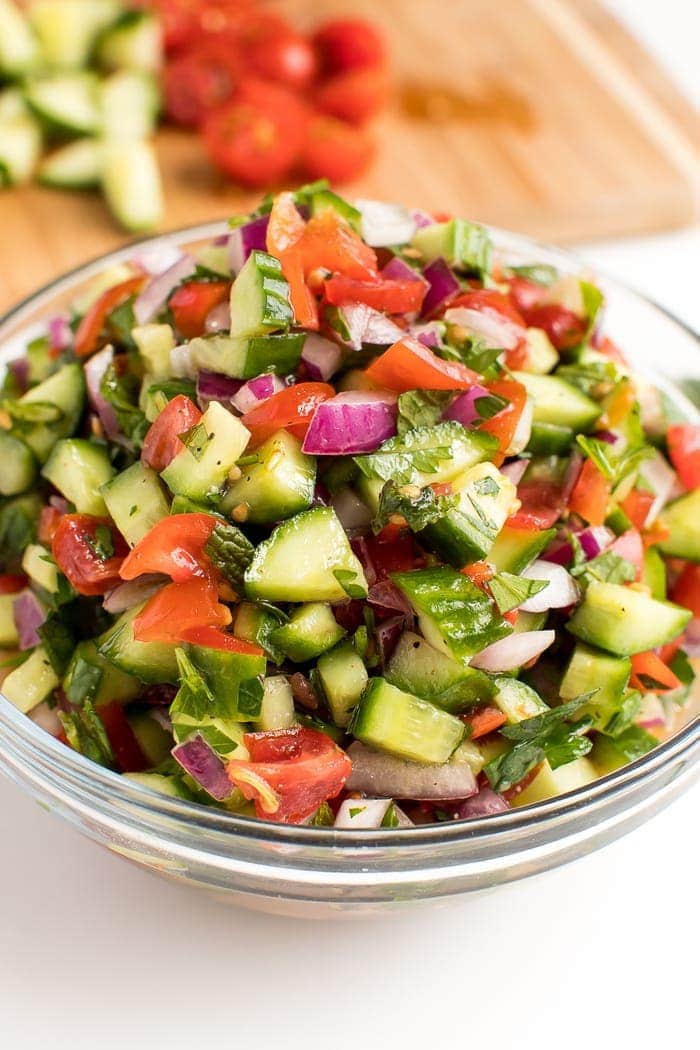 Easy Quinoa Salad –– This is my go-to quinoa salad recipe with a simple lemon dressing!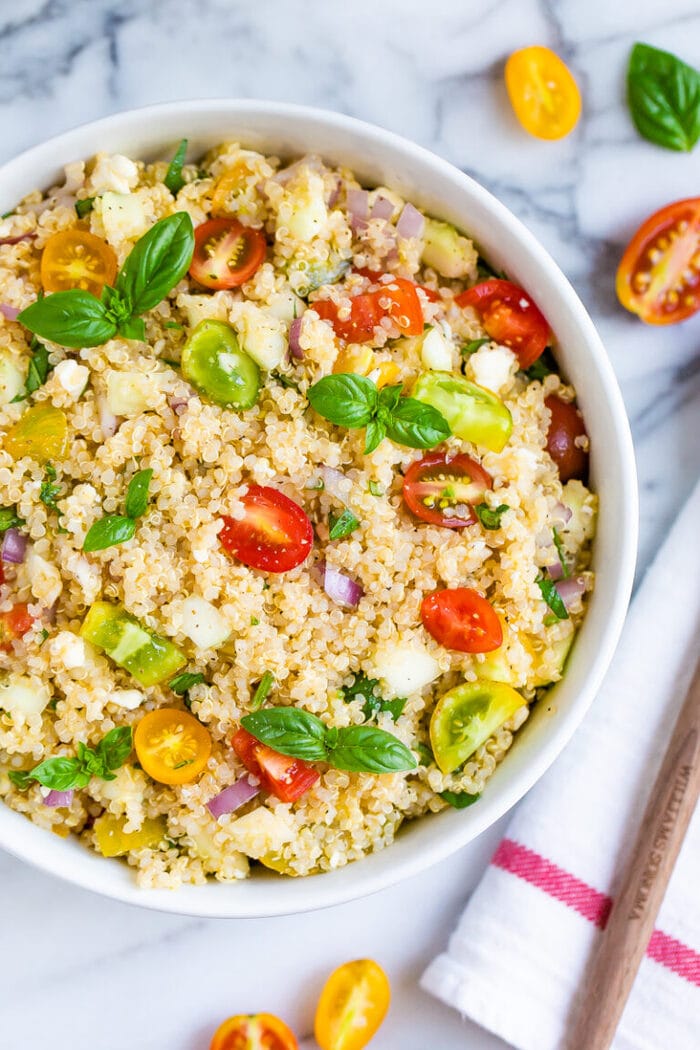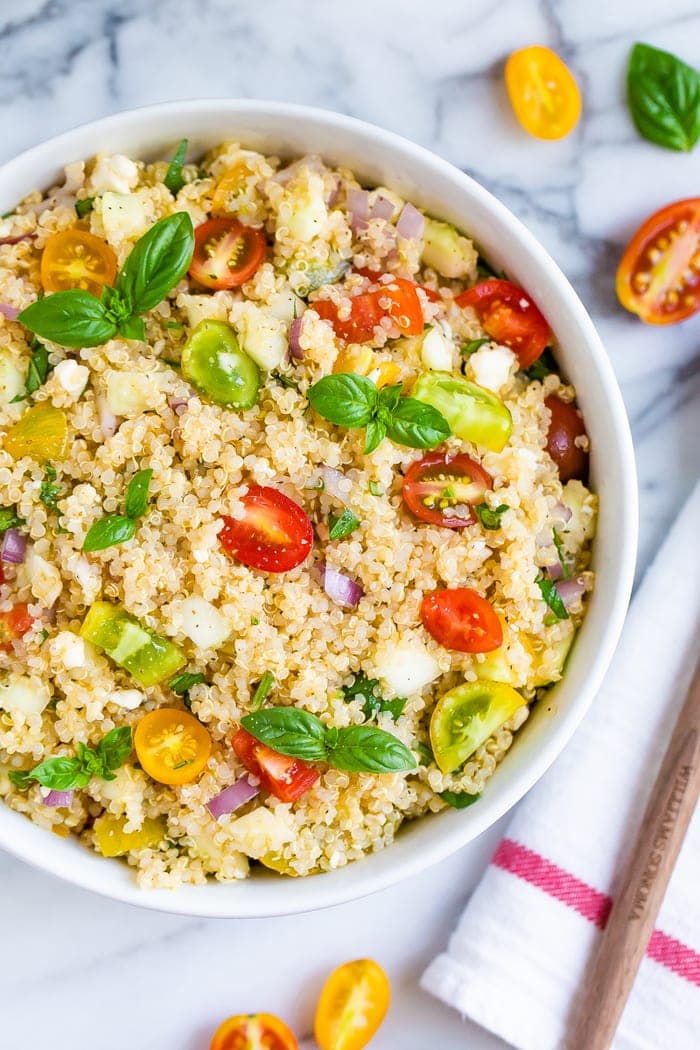 Cauliflower Pizza Crust — Love pizza, but want to keep it healthy? Make this low-carb cauliflower pizza crust. Only 6 ingredients and so easy!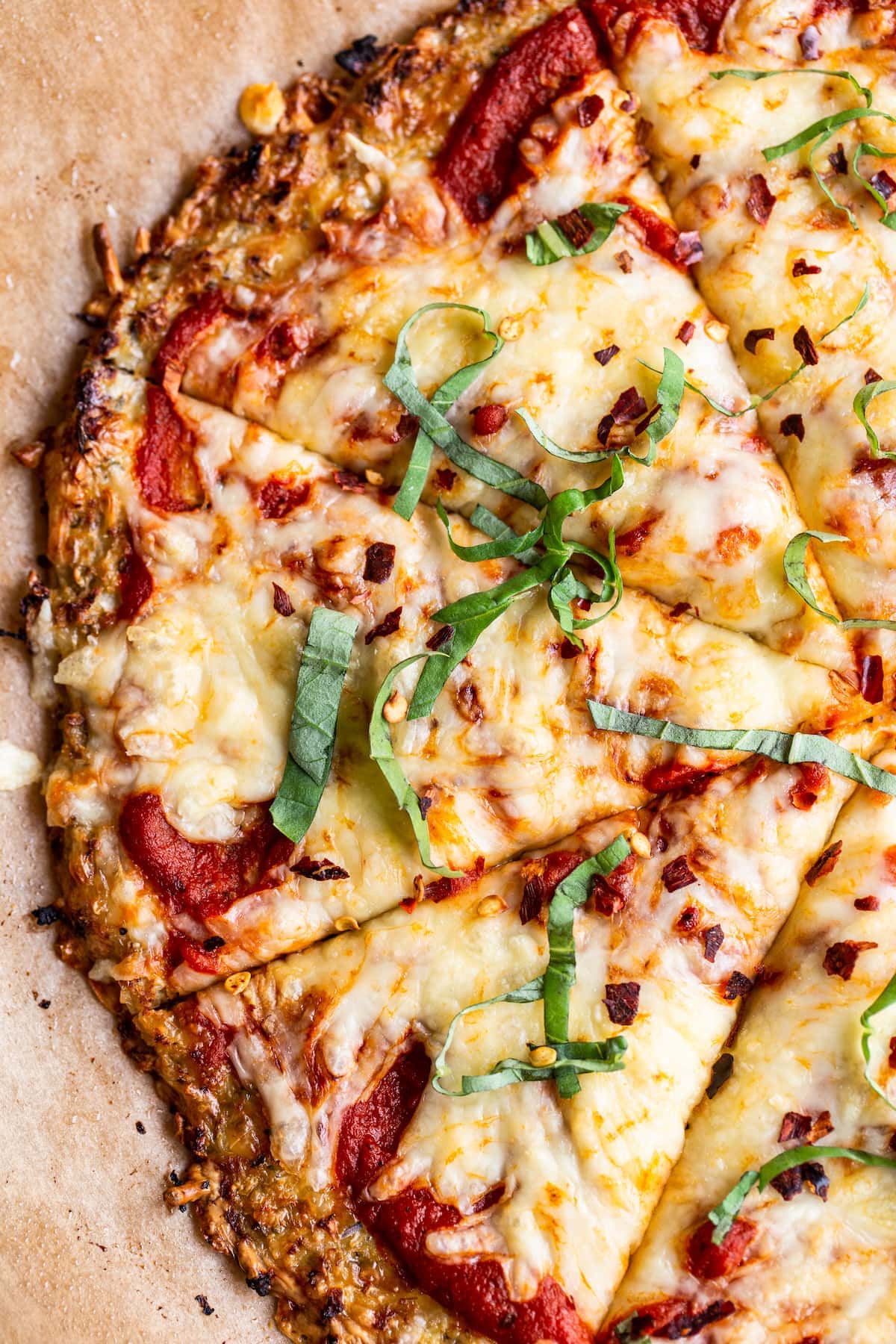 Roasted Asparagus — Roasted asparagus is an easy and healthy side dish that comes together in less than 30 minutes and can be flavored in a variety of ways.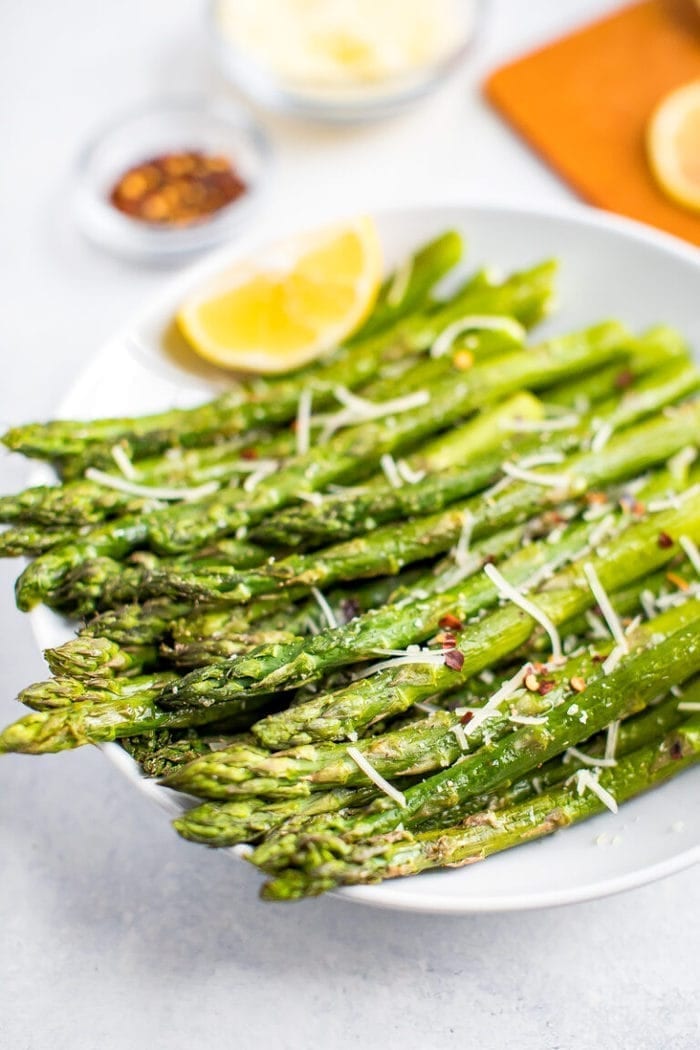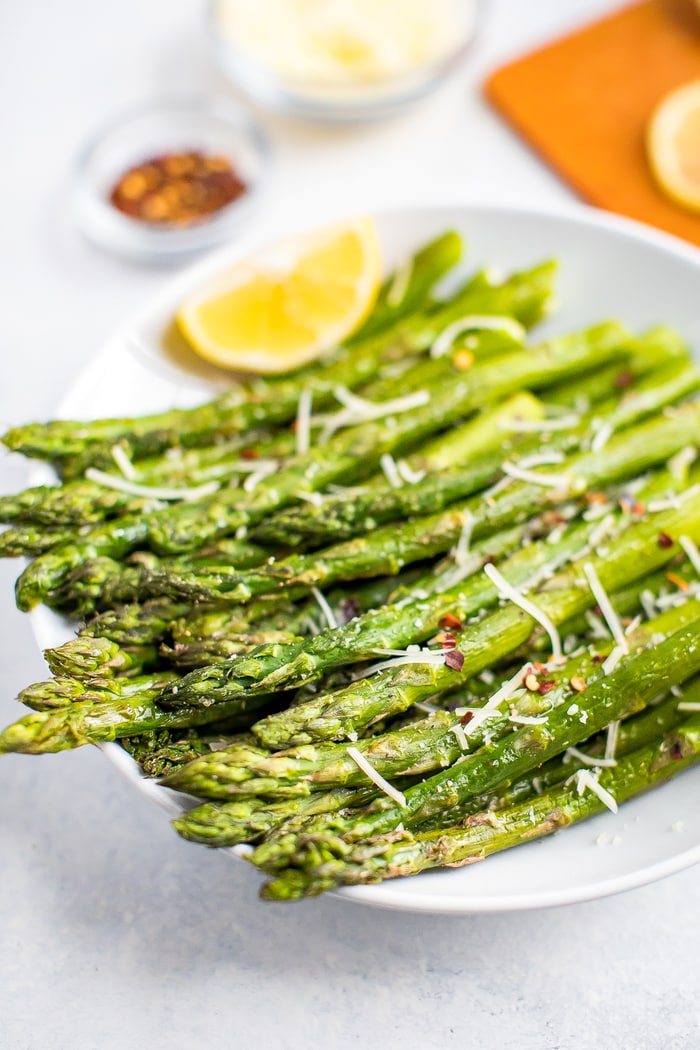 Avocado Egg Salad — This healthy avocado egg salad uses mashed avocado in place of mayo. It's creamy, flavorful and great served on salad, lettuce wraps or bread!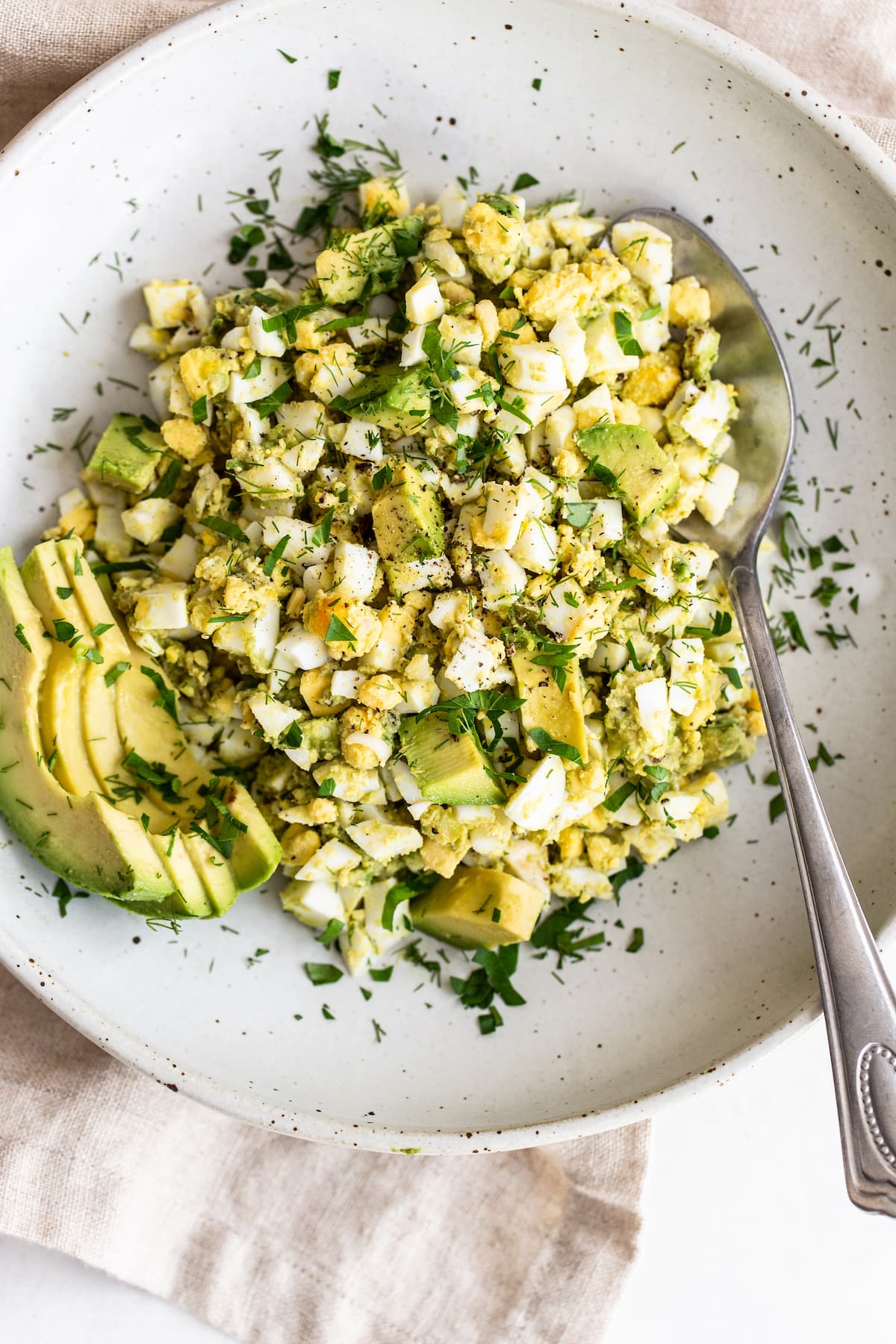 Roasted Vegetable Salad — This roasted vegetable salad brings together Brussels sprouts, butternut squash and cauliflower with a zesty horseradish dressing.
Easy Spinach Salad  — This lovely spinach salad is topped with dried cranberries, goat cheese, toasted walnuts, avocado and a creamy balsamic dressing. Perfect as a side or topped with protein for a meal.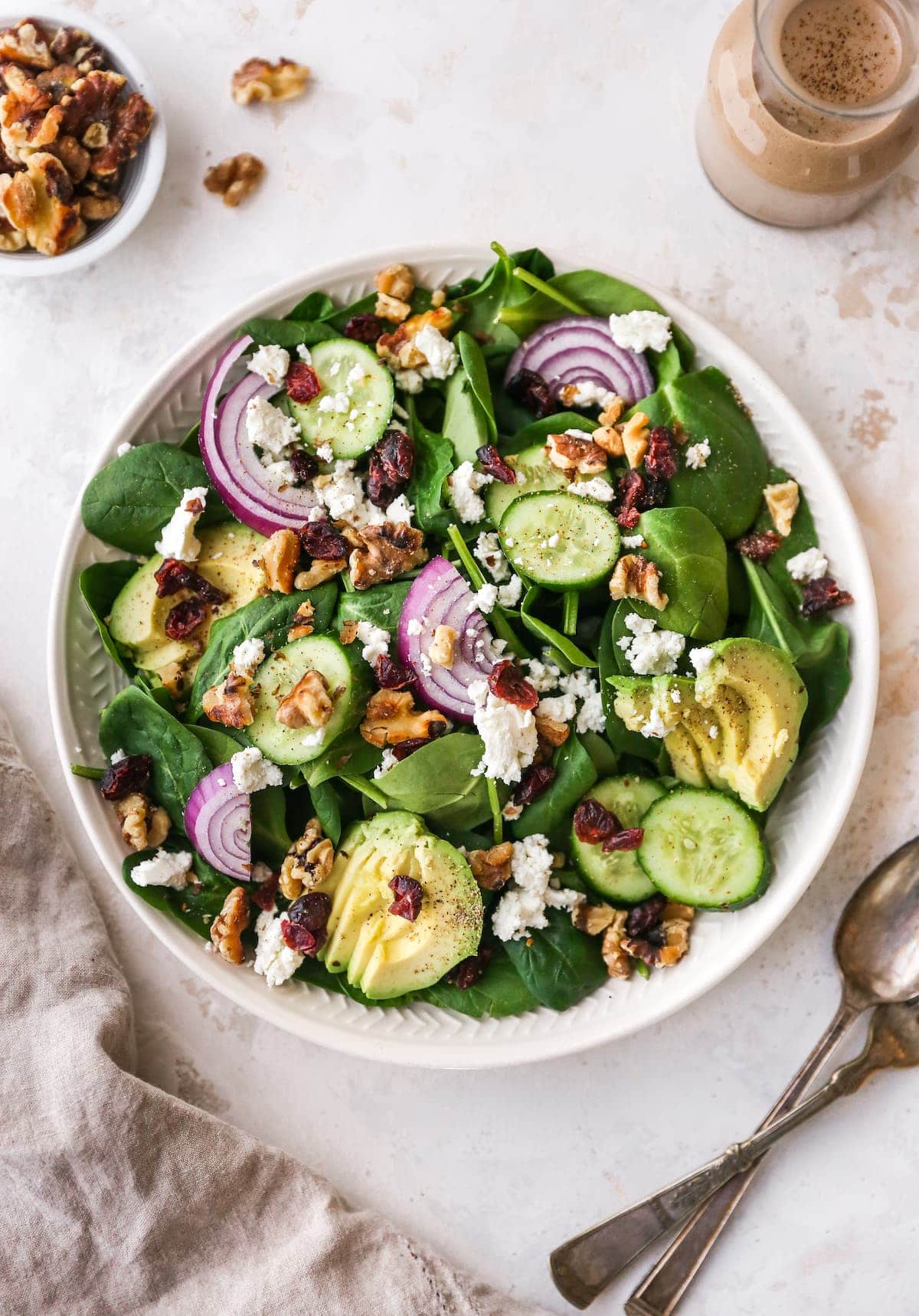 More Healthy Passover Recipes:
I hope all these recipes are helpful! I can't wait to hear what Passover recipes you decide to make! 
This post may include affiliate links. Thank you for your support.