Ahh.. I found a new breakfast treat that you have to try….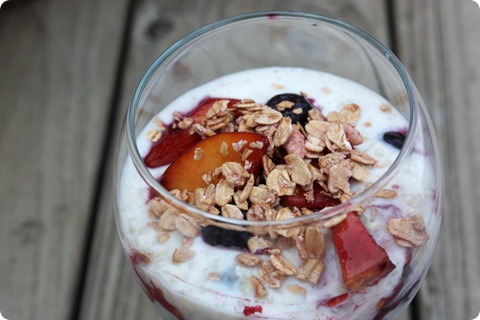 I stumbled across a quinoa parfait recipe online, thought it sounded tasty and decided to make my own similar creation. I have 10 lbs of peaches on my counter top (again) so of course, I had to incorporate peaches.
'Twas a grand idea, as this breakfast was definitely a highlight of my weekend!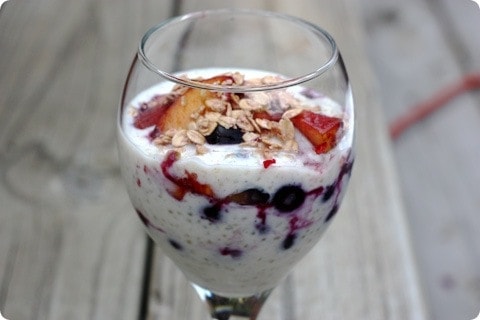 Perfectly Peach Quinoa Parfait
(adapted from this recipe by Dr. Oz)
1/3 cup cooked quinoa**

1/2 cup fat-free plain yogurt

2 drops of liquid stevia (honey, agave, maple syrup or any other sweetener could be used)

1/4 tsp pure vanilla extract

1/8 tsp ground cinnamon

1/2 cup blueberries, fresh or frozen and thawed

1 small peach, chopped

1/4 cup granola
Directions
** I cooked the quinoa, per package directions, the night before, let it cool and then placed it in the fridge overnight.
Mix quinoa, yogurt, stevia, vanilla extract and cinnamon in small bowl. In another small bowl, stir blueberries and peaches together. Spoon 1/3 of the quinoa mixture into a tall glass, then 1/3 of the fruit mixture on top. Repeat layers twice, ending with the fruit mixture.Sprinkle on the granola and enjoy!
Another highlight was the Greek Quinoa dish I took to a little cookout on Saturday night.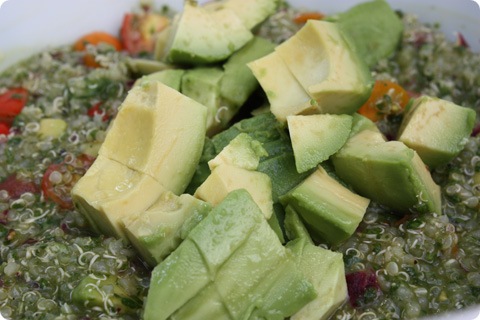 It's a recipe I found in Fitness Magazine over a year ago. We've made it plenty of times, for many people and everyone always ends up enjoying it.
I read quite a few health related magazine and Fitness, by far, has the best recipes! Every one I've tried, I've liked! Which reminds me, I need to renew my subscription.
Last but not least, these tasty little tomatoes I picked up as part of the CSA have been making me smile all weekend.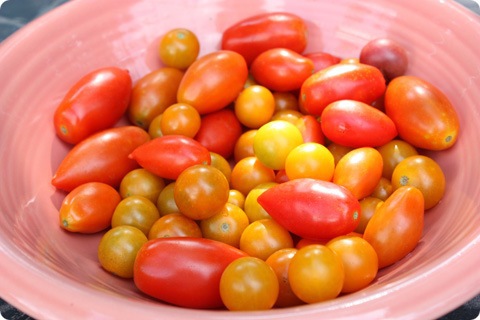 I love having cherry tomatoes around to toss onto salads or pop as a snack. I'm pretty sure they are my favorite summer veggie – I know they're technically a fruit, but they are a vegetable in my eyes.
Currently, I'm typing up this post outside and getting ready to enjoy a late dinner with a few friends – it's bound to be another highlight. 🙂
What was the best part of your weekend?
-Brittany