This egg and avocado bowl combines hard boiled eggs with creamy avocado slices for a super healthy and quick meal that's loaded with protein, healthy fat and fiber while also low in carbs.
Oh hi! Today I have a super quick and easy recipe that can be served for pretty much any time of the day.
Lately I've been obsessed with all things eggs and avocado, eating at least half an avocado a day and totally embracing the #putaneggonit trend. But the two paired together… true perfection.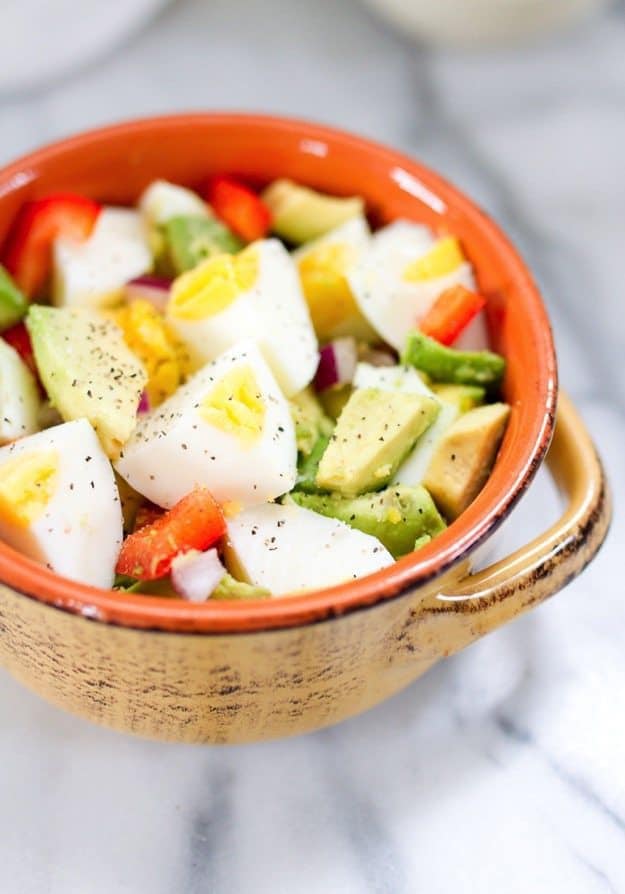 You've got your protein. You've got your healthy fats. Add some additional veggies and you're good to go.
I already have an actual egg salad recipe that uses avocado instead of mayo and these baked avocado eggs. Both recipes are really good and you should try them, but I wanted to find yet another way to enjoy the egg and avocado combo. This bowl is so simple I almost feel like I don't even need to give you all a recipe, but I'm gonna do it anyway. Mmmmkay?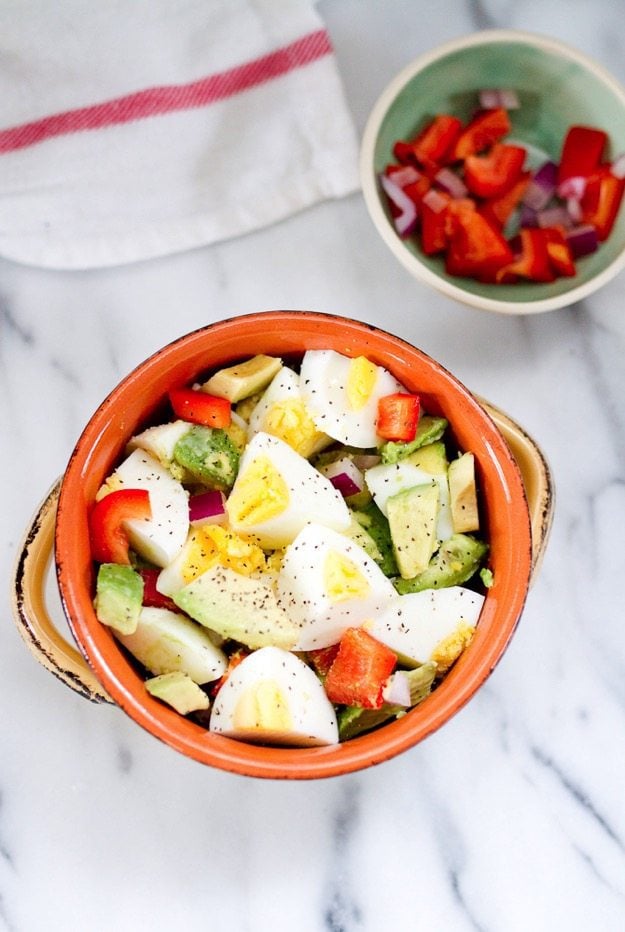 Basically you boil your eggs, chop 'em and toss 'em with avocado. Add in a little chopped red onion and bell pepper slices. Generously shake a little sea salt and ground pepper on top and enjoy!
Hardboiled Egg and Avocado Bowl
1 bowl
adjust servings
Ingredients
2

hardboiled eggs, chopped

1/2

large avocado, chopped

1

heaping Tablespoon red onion, finely chopped

1

heaping Tablespoon red bell pepper, finely chopped

sea salt and ground pepper, to taste
Instructions
Combine eggs, avocado, onion and bell pepper in a bowl. Sprinkle on sea salt and ground pepper. Serve and enjoy!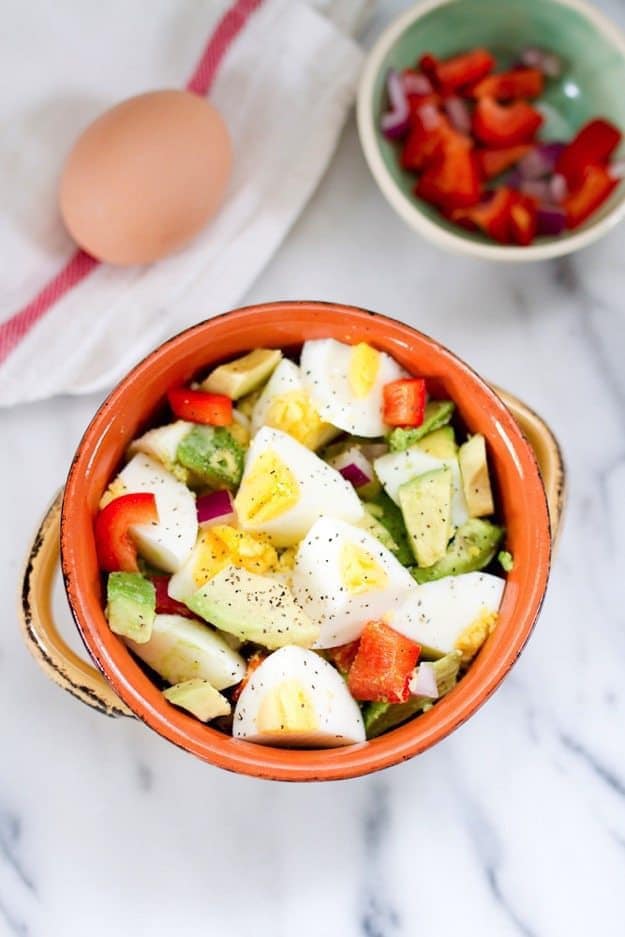 Oh, and do you see the cute little prep bowl with the onion and pepper in the background of my photo? It's from Lafayette Avenue Ceramics. Jillian, the artist behind the brand, graciously sent me a few pieces to use in the EBF kitchen. I use the prep bowls when whipping up recipes but I also keep one right near my kitchen sink. It's mainly for decor, but also as a place to put my rings if It take them off to wash dishes. I have the spoon rest as well (love it!) but I'm now thinking I need to buy myself a garlic grater.