How to Make a Flax Egg
2
Published Nov 28, 2021, Updated Jun 12, 2023
Here's how to make a flax egg with just ground flaxseed and water. This easy recipe is great for vegan and egg-free baking!
Knowing how to make a flaxseed egg is key! While it can't be swapped for traditional eggs in every recipe (more on that below), it is a great option for vegan baking or if you ever run out of traditional eggs.
Flax eggs are made with two simple ingredients and come together in no time at all. If you've never made a flax egg or never even heard of one, you're in the right place. Let's dive in to alllll the things!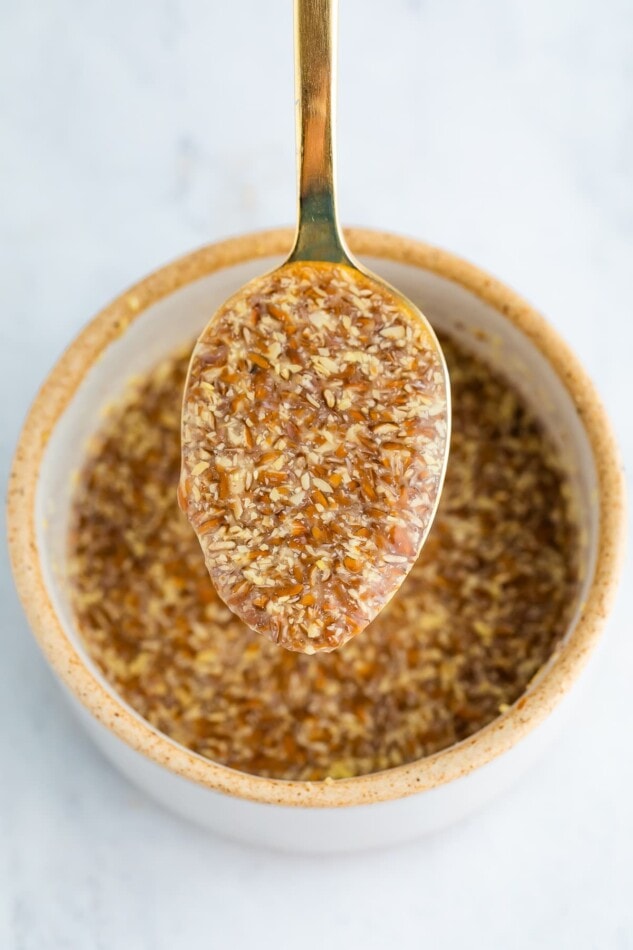 What is a Flaxseed Egg?
A flax egg is a vegan substitute for eggs made from ground flaxseed and water. When mixed together, the combination gelatinizes and acts as a binder in most baked goods. While it can't be used as a substitute for eggs in every single recipe, it can be used in a lot of recipes! More on that below.
Health Benefits
Flax seeds have a ton of health benefits – one tablespoon provides a good amount of plant-based protein, fiber and omega-3 fatty acids. Because of their high fiber content, flax seeds help promote regular bowel movements, can improve overall digestive health, have been shown to help lower cholesterol and improve heart health. They're also a rich source of lignans, which are a plant compound that has antioxidant and estrogen properties, both of which have been shown to help lower the risk of cancer (Source).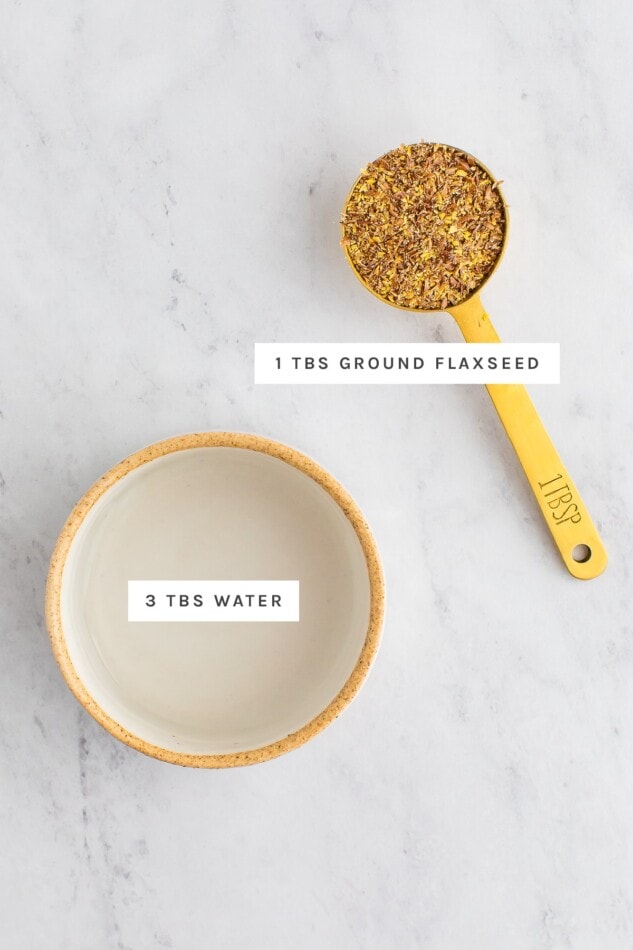 Here's What You Need
ground flaxseed – you can buy ground flaxseeds or you can grind your own whole flaxseeds. Place the whole seeds in a food processor and blend until a gritty flour consistency is reached, about 60 seconds. Some of my favorite store-bought brands are Bob's Red Mill flax meal and Spectrum Essentials organic ground flaxseed. If you've never used flaxseed before, it can usually be found in the baking aisle at your local grocery store.
water – the liquid in this mixture!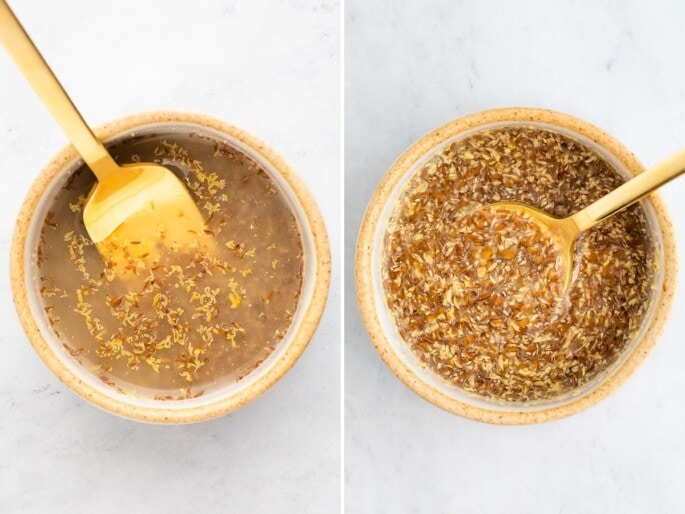 How to Make a Flax Egg
Making a flax egg is super simple! If it's not ground already, start by grinding your flaxseed.
In a small bowl, whisk together the ground flaxseed with water and let sit for 10-15 minutes. The mixture is ready to use in a recipe when it has gelled up.
pro tip!
Make sure to really whisk the water and flaxseed together so it fully incorporates otherwise you could be left with a layer of ground flaxseed at the bottom and the water sitting on top. 
How to Use Flaxseed Eggs
One traditional egg can be substituted for one flaxseed egg in a lot of baking recipes. I typically like to only use this substitution if the recipe notes that it is okay – sometimes the baked good doesn't rise as well with a flaxseed egg, like with brownies for instance. I've found that subbing flax eggs for regular eggs in brownies results in brownies that don't rise much. Flaxseed eggs work well when the traditional egg is acting as a binding agent and not the star of the show.
Recipes That Use Flaxseed Eggs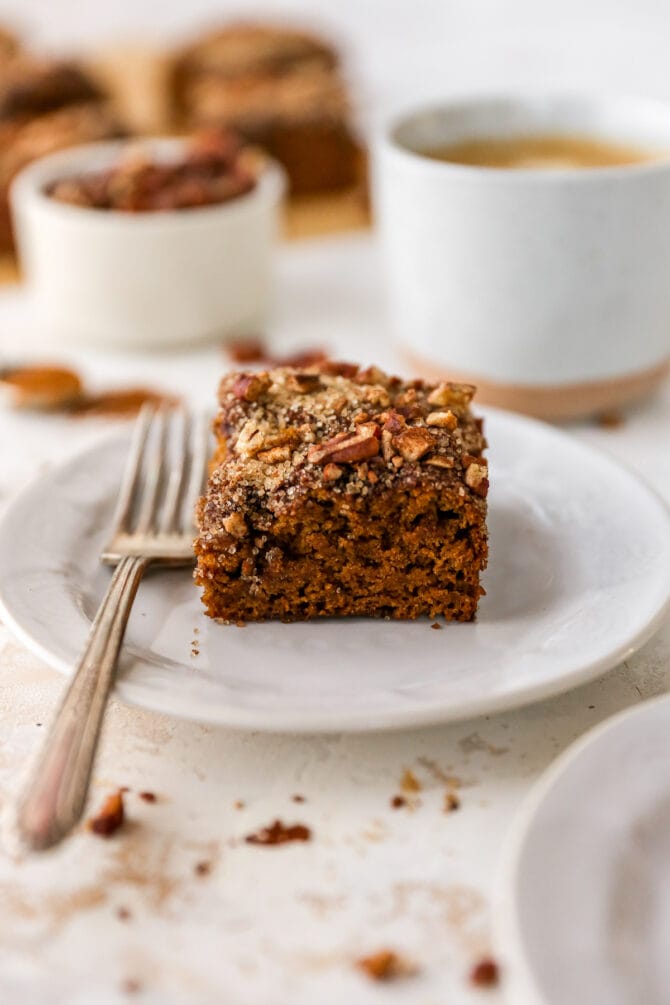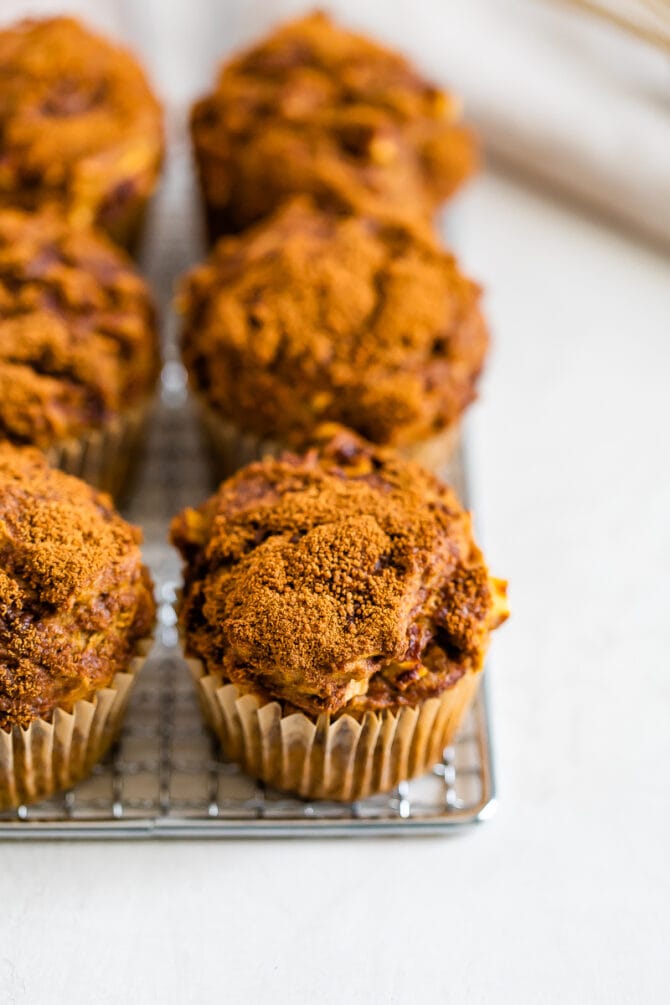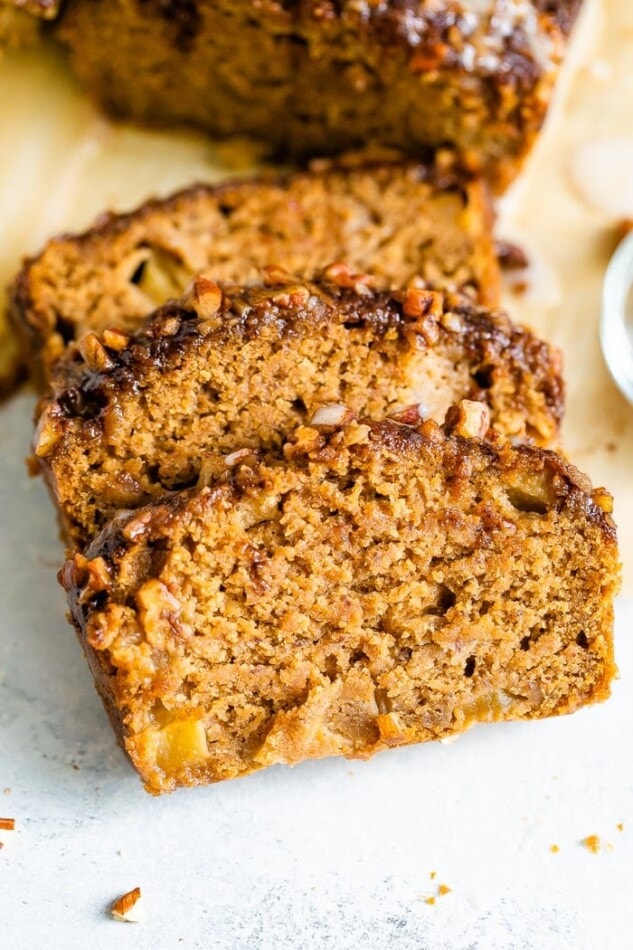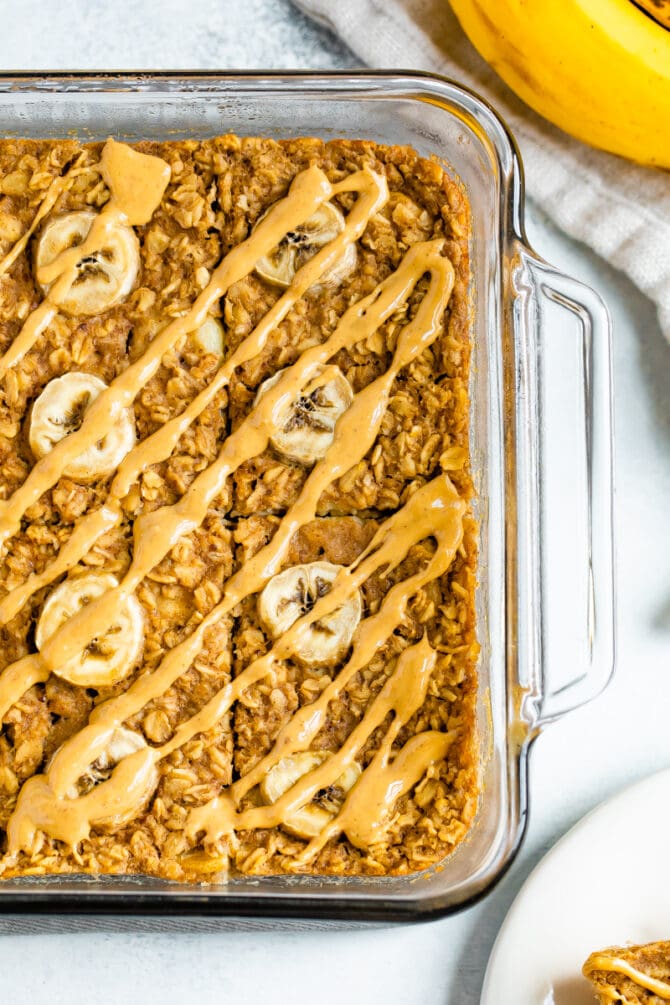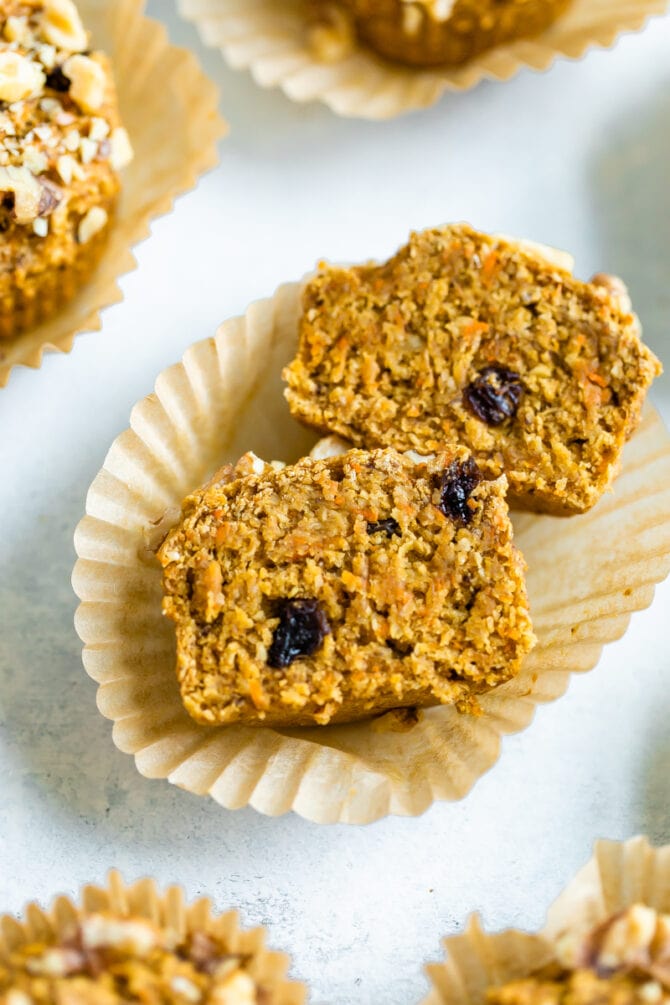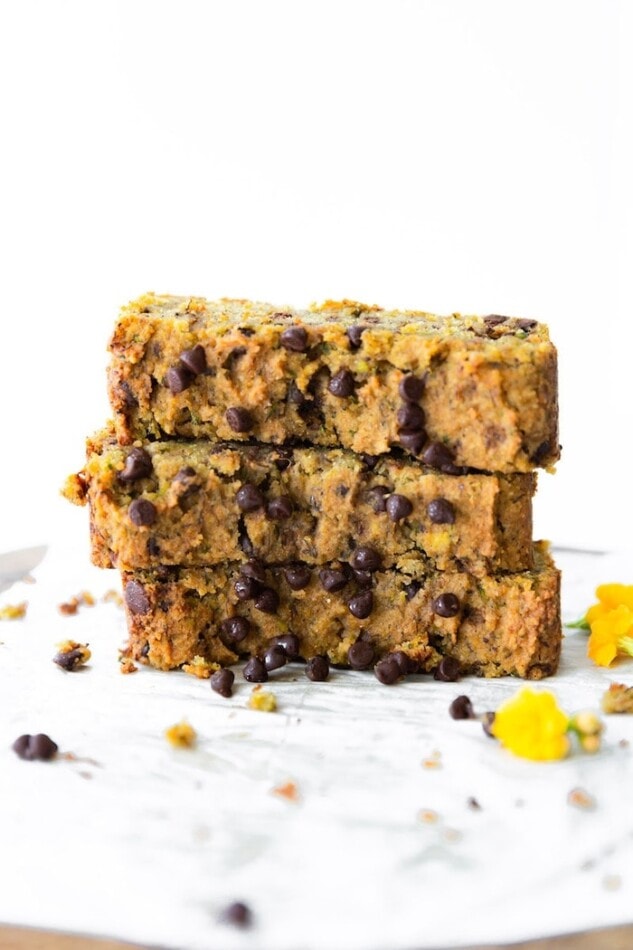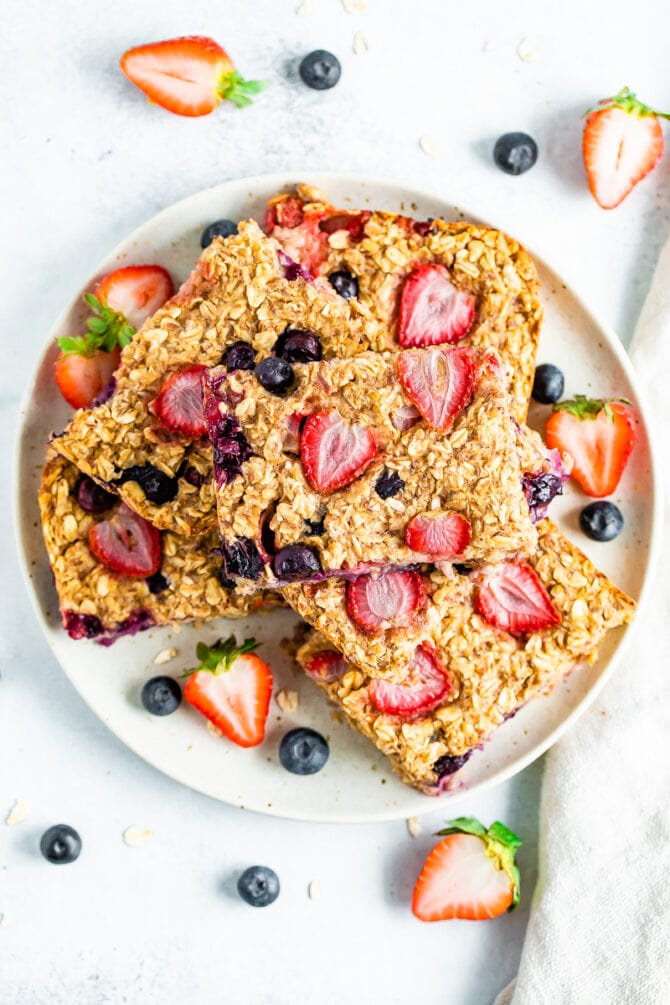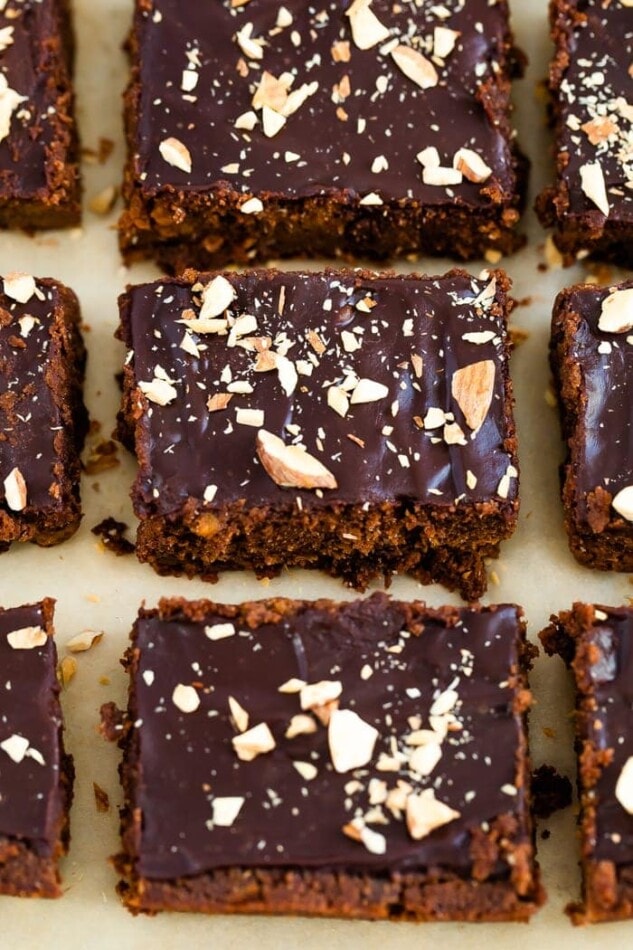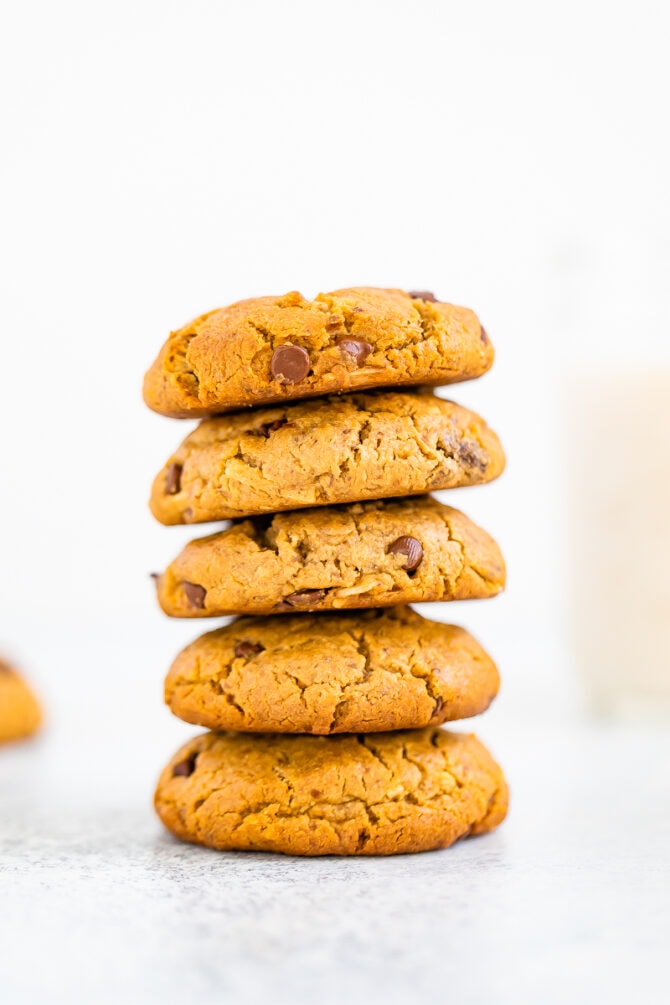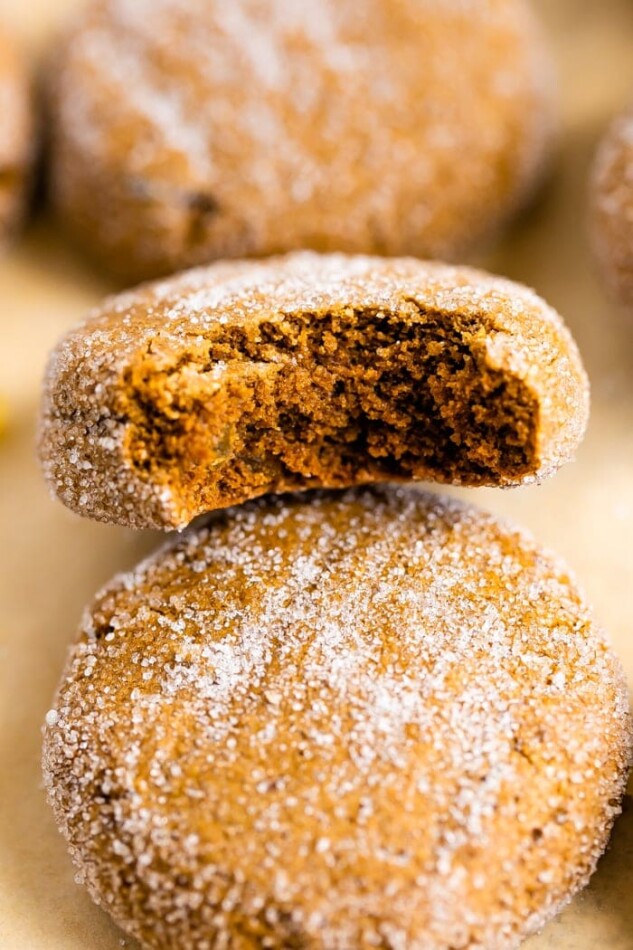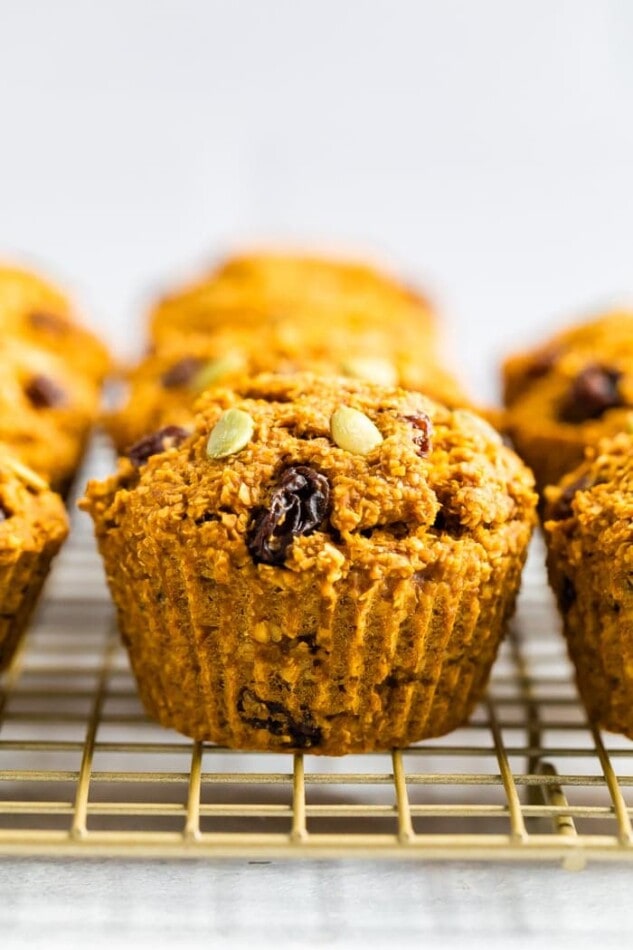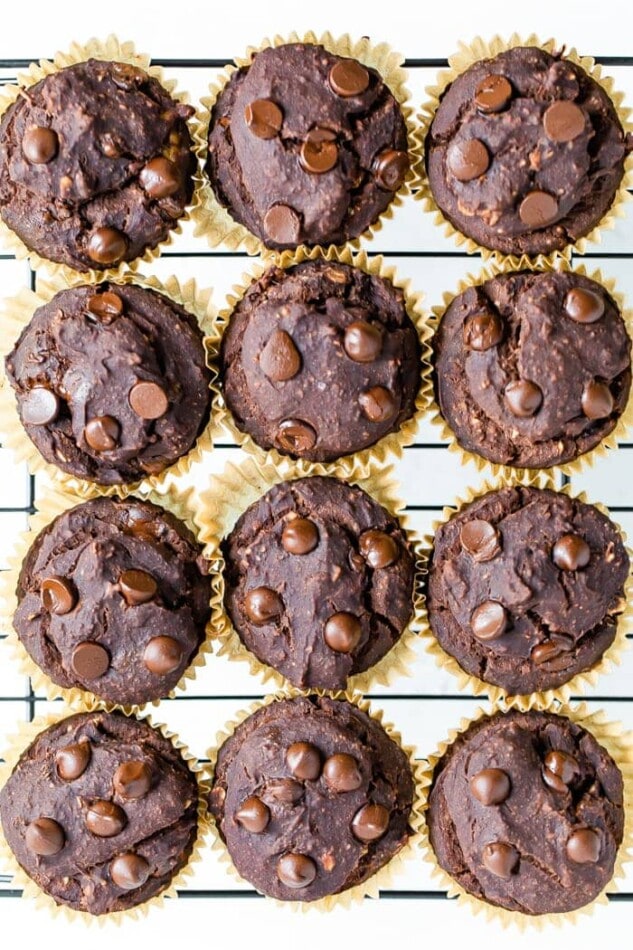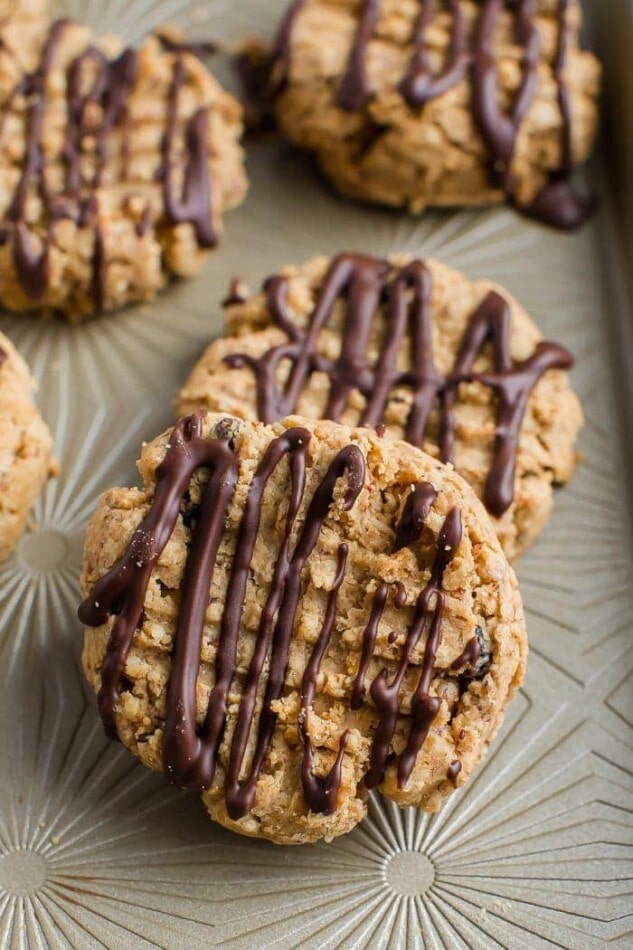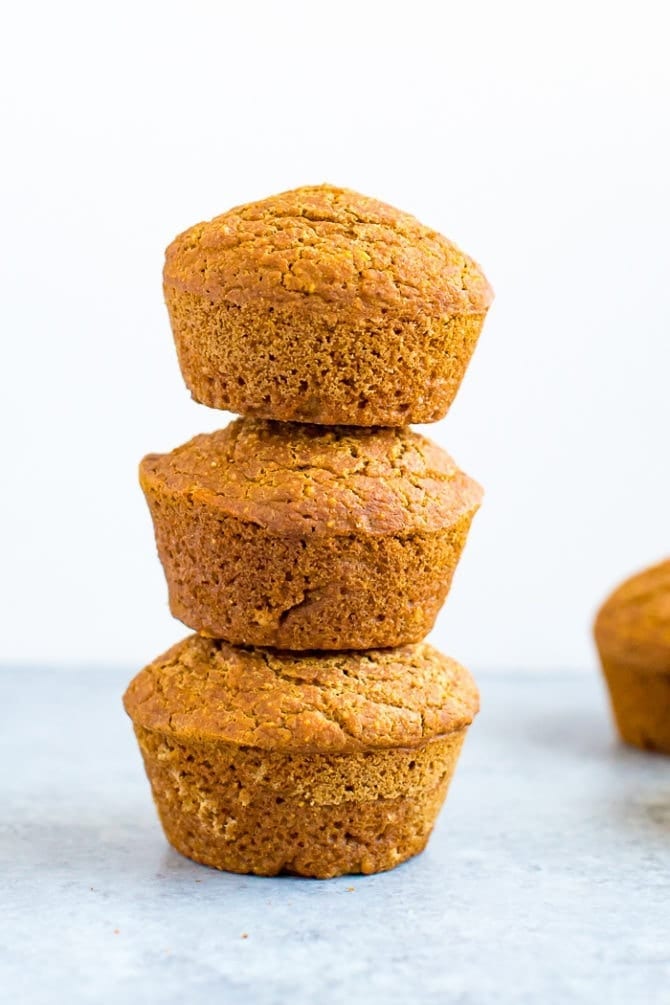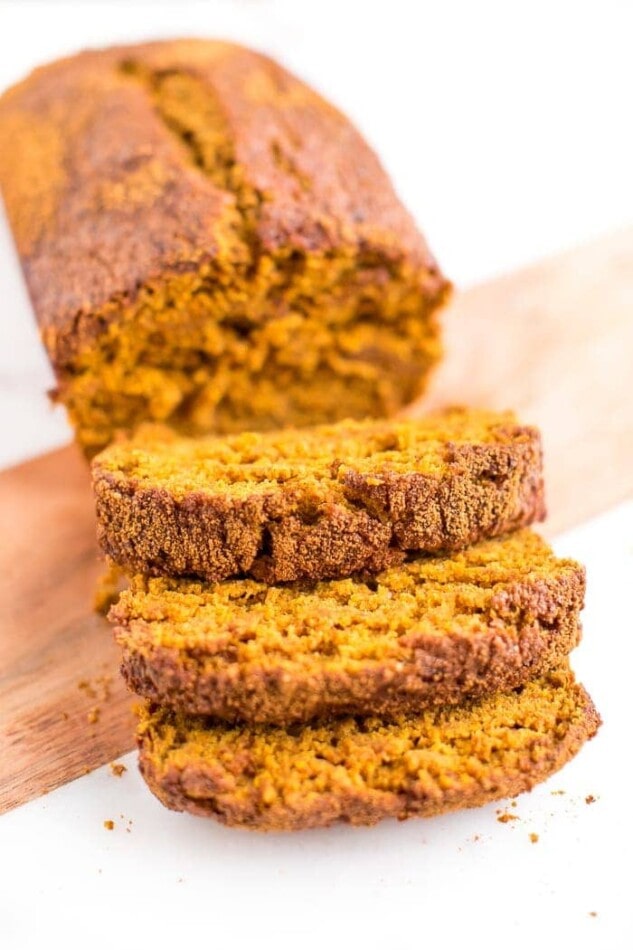 More Staple Recipes to Try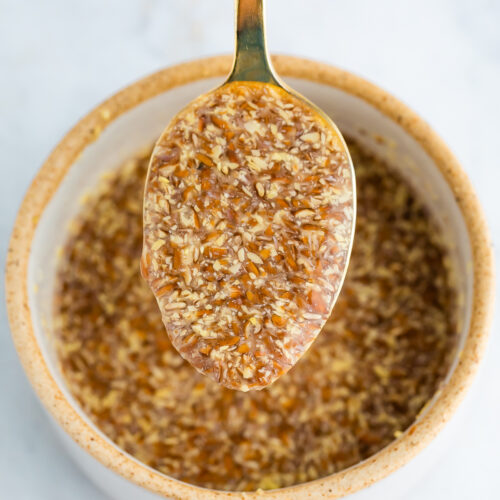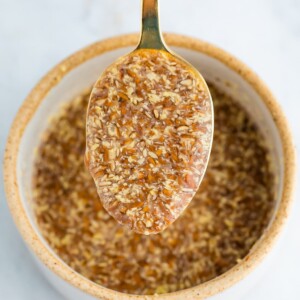 How to Make a Flax Egg
Here's how to make a flax egg with just ground flaxseed and water. This easy recipe is great for vegan and egg-free baking!
Ingredients
1

Tablespoon

ground flaxseed

3

Tablespoons

water
Instructions
In a small bowl whisk together ground flaxseed with water.

Let mixture sit for 5-10 minutes until it gels up and use as directed in the recipe you're making.
Nutrition
Serving:
1
flax egg
|
Calories:
37
kcal
|
Carbohydrates:
2
g
|
Protein:
1
g
|
Fat:
3
g
|
Polyunsaturated Fat:
1
g
|
Monounsaturated Fat:
1
g
|
Sodium:
4
mg
|
Potassium:
57
mg
|
Fiber:
2
g
Nutrition information is automatically calculated, so should only be used as an approximation.