Quinoa might just be my favorite grain. Well, pseudograin if you want to get all technical on me. But seriously, I am kind of in love with quinoa. What once was something I only thought about using in savory dishes for lunch or dinner is quickly becoming a breakfast staple. So far I've made berry hot cereal, quinoa parfaits and banana quinoa flake bakes, all of which used either regular quinoa or quinoa flakes. The last quinoa item I needed to try out was quinoa flour and I marked that one off the list this week by making overnight quinoa cereal.
I saw a rendition of the recipe in Quinoa 365 (which I am loving, btw) and decided it was time to put a delicious spin on overnight oats.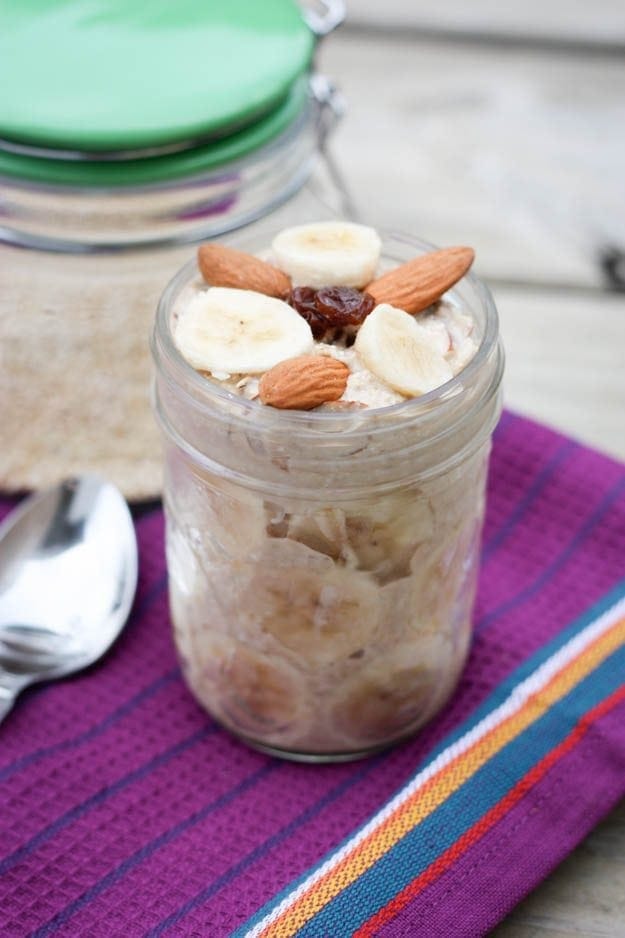 Into the mix went quinoa flour, oats, unsweetened almond milk, protein powder, sliced almonds and raisins. I popped the mixture into the fridge overnight and woke up to a thick and protein packed overnight cereal. It's definitely thicker than regular overnight oats and it has over 15 grams of protein per serving.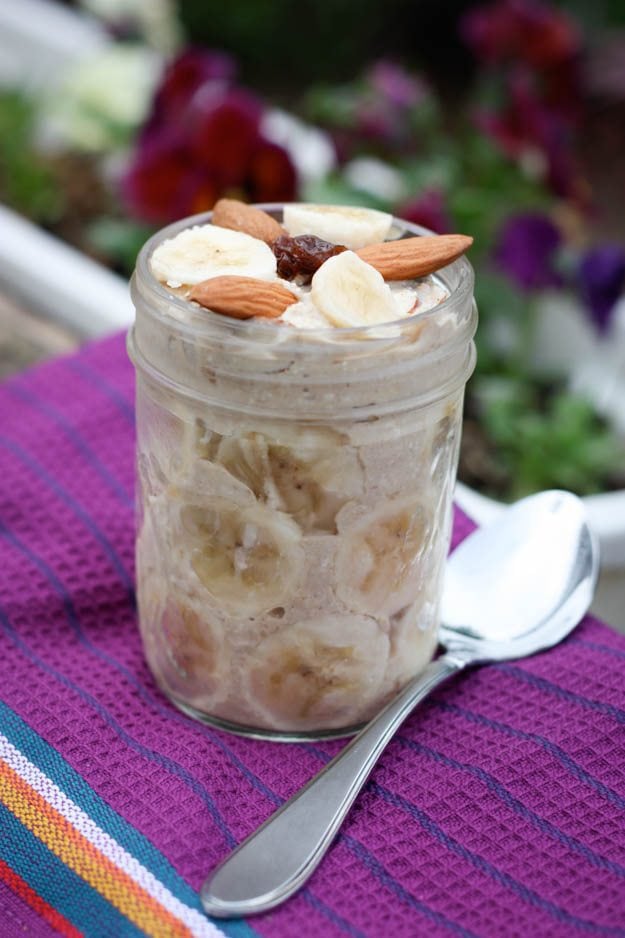 Print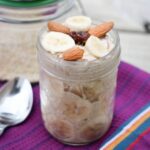 Vegan Overnight Quinoa Cereal
Author:

Yield:

2
---
Description
This is super easy to make the night before and it's so nice to wake up and have breakfast already made. Feel free to experiment with a variety of mix-ins and toppings. Adapted from Quinoa 365.
---
Ingredients
1/2 cup rolled oats
1/4 cup quinoa flour**
1 cup almond milk, or other non-dairy milk
1 scoop vegan vanilla protein powder (I use Sun Warrior)
1/4 cup sliced almonds
1/4 raisins
1/4 teaspoon vanilla
1/2 teaspoon ground cinnamon
sliced banana, for topping
---
Instructions
In a medium bowl whisk together all ingredients
Cover and refrigerate overnight.
Scoop into serving bowls and top with sliced bananas .
---
Notes
**I made the quinoa flour by blending regular quinoa in my Vita-mix. I'm not sure how it would work in regular blenders, but you could certainly give it a try. But, quinoa flour is also sold in health food stores or regular grocery stores that have a large gluten-free/organic selection.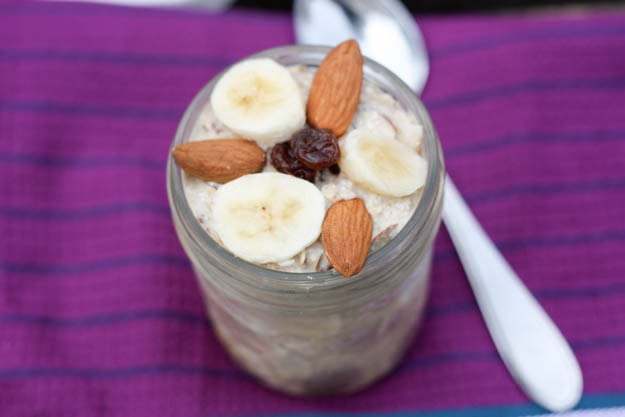 In other non-quinoa news, Tuesday I was a guest on the Fitsmi radio show!! Fitsmi is a website for teenage girls who are struggling with their weight and ready to make a change. This site hits close to home and I was so excited to share my story and advice with the girls listening to the show last night. We talked about everything from my eating habits as a teen and how I lost my weight to kombucha and probiotics… it was a blast. If you want to check out the interview, the full recording is available here. You just have to promise not to laugh. I was nervous and said "um" and "a lot" way too many times 🙂
Alright, I have to run. I've got an early morning body pump class to attend.