Overnight oats are my favorite easy and delicious breakfast. They're perfect for an on-the-go breakfast or snack. I'm giving you the details on all things overnight oats and sharing my favorite recipes! 
I'm a HUGE fan of warm oats but overnight oats have held a special place in my heart since I discovered them in 2009. Overnight oats are so easy to prepare and the combinations of flavors are truly endless. I love that I can prep everything the night before and wake up to a ready-to-eat breakfast. I've experimented with so many different flavors and have compiled my favorite recipes but first… let's dive into some facts about overnight oats!
How do you make overnight oats?
The base "recipe" for overnight oats is so simple! After you have your base, you can customize it with any toppings or flavors you like. I typically mix 1 part oats with 1 part non-dairy milk of choice (usually 1/2 cup oats + 1/2 cup unsweetened vanilla almond milk). If you're feeling fancy, add some chia seeds or a little vanilla extract. Mix everything together, cover and put in the fridge overnight. Note: chia seeds absorb a ton of liquid so you may need to use more milk if you're adding chia seeds. In the morning, the chia seeds and oats will have absorbed the liquid so you'll have a delicious combo that's ready to eat! Eat as is, or add in fruit, nuts, nut butter…the combinations are endless! Check out the recipes below for ideas.
Can you eat overnight oats hot?
Short answer, yes! You can definitely warm up overnight oats, but the whole point of overnight oats is to eat them cold but you do you! 😉
Can overnight oats help you lose weight?
Let me start by saying, oats are not the key to weight loss. Now that that's out of the way, oatmeal is a great option when you're trying to eat healthy and lose weight! It is packed with fiber but I recommend pairing it with protein to prevent blood sugar spikes. I love mixing in protein powder or Greek yogurt right to my overnight oats.
Now onto the healthy overnight oat recipes…
Cinnamon Raisin Overnight Oats – Basically a cookie for breakfast. I love the flavor combo of this recipe and there's a good chance you have all of these ingredients in your pantry already.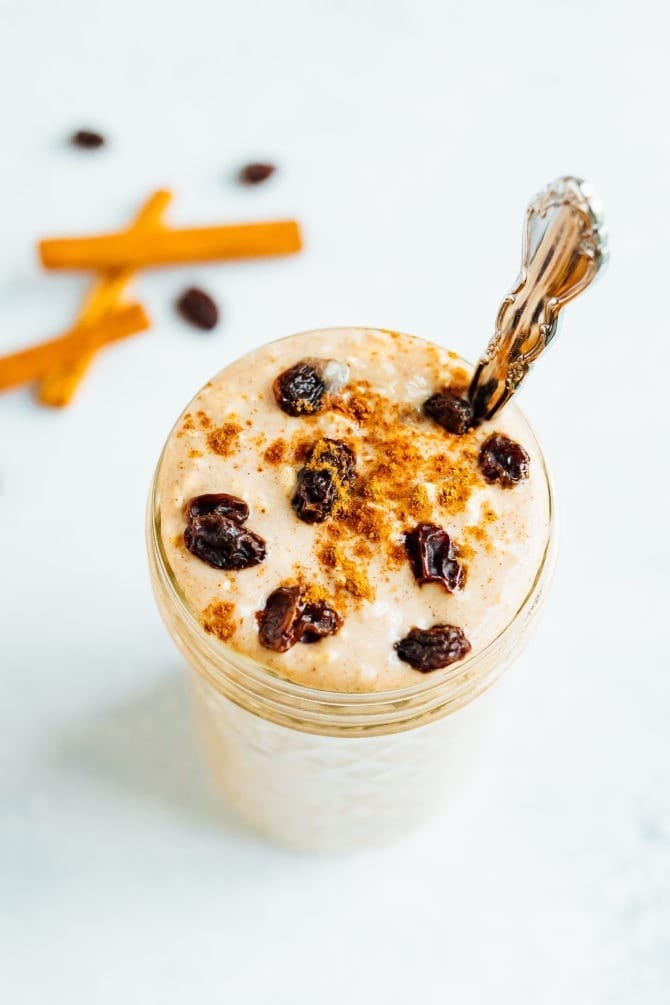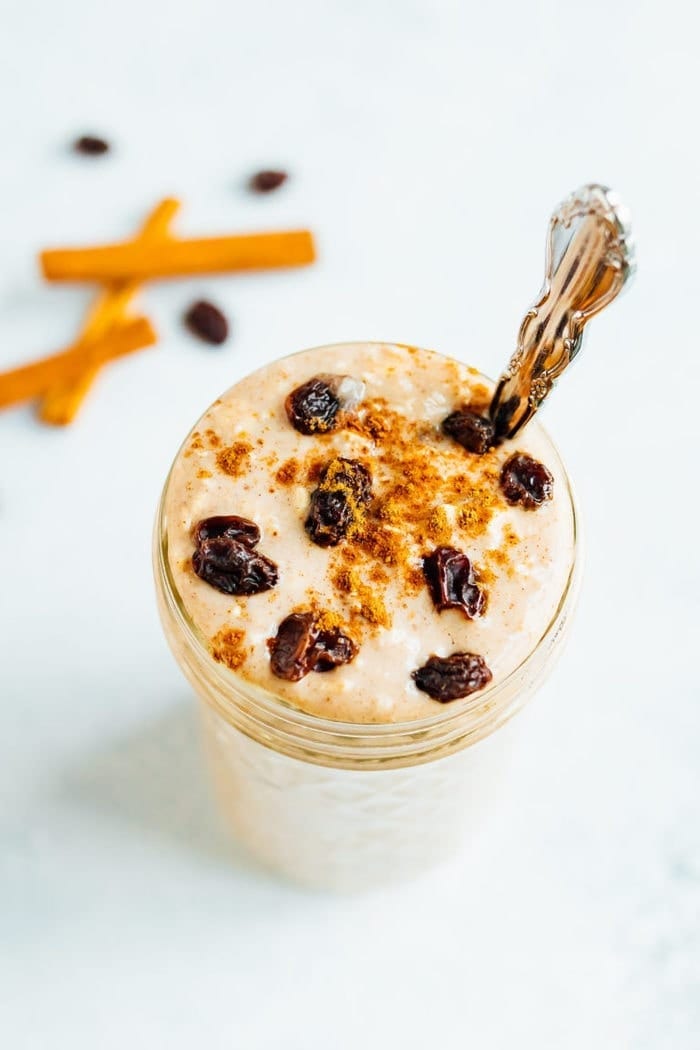 Strawberry Shortcake Overnight Oats – Another "dessert for breakfast" recipe that is a crowd pleaser! The almond extract in this recipe makes the oats taste so much like strawberry shortcake!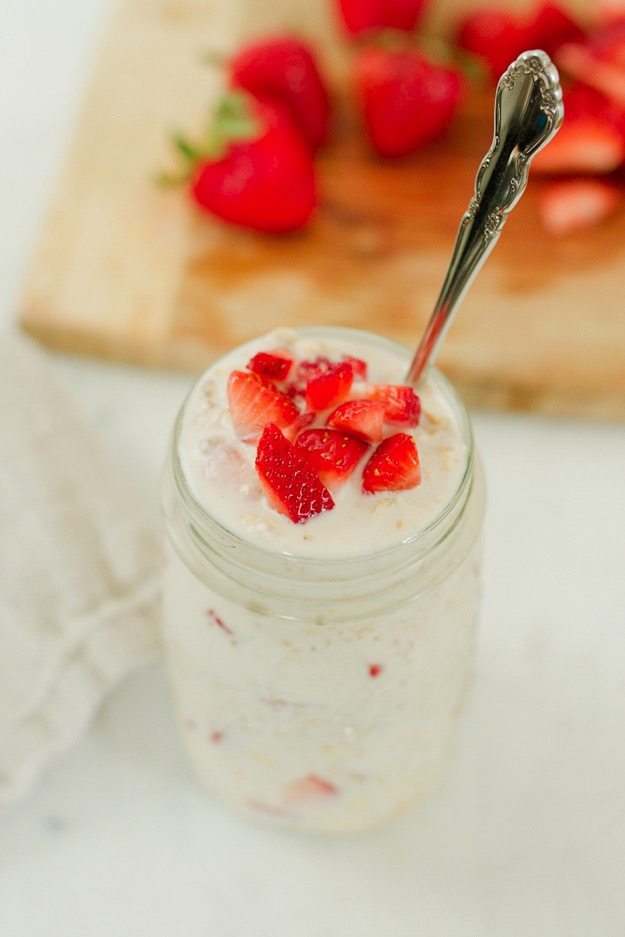 Peanut Butter Cup Overnight Oats – Does anyone not like the flavor combination of peanut butter and chocolate? Seriously wondering. It's hard to pick my favorite overnight oats recipe but this miiiight be it.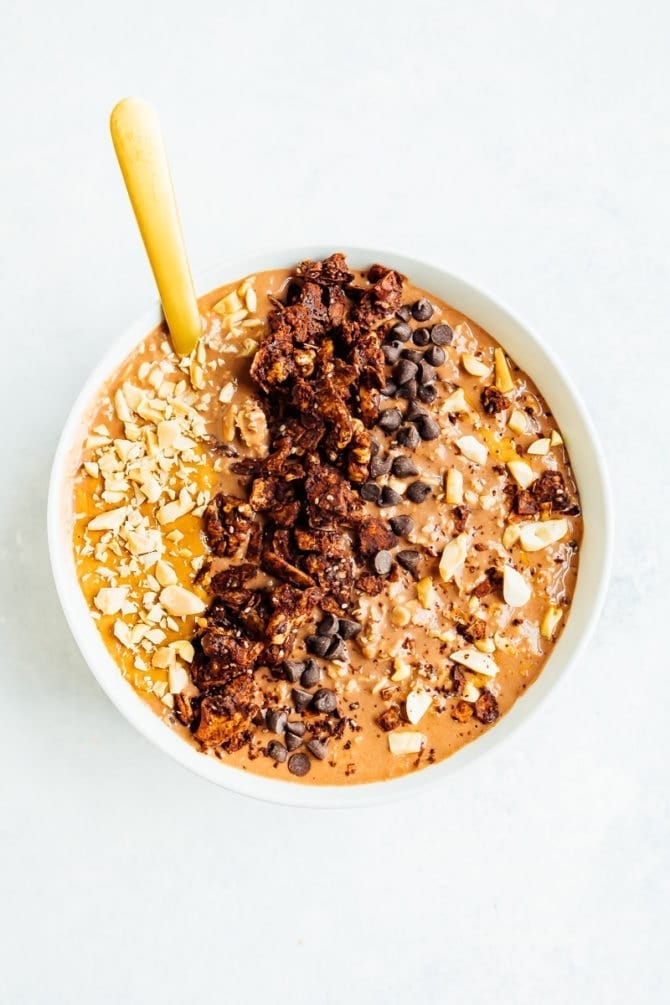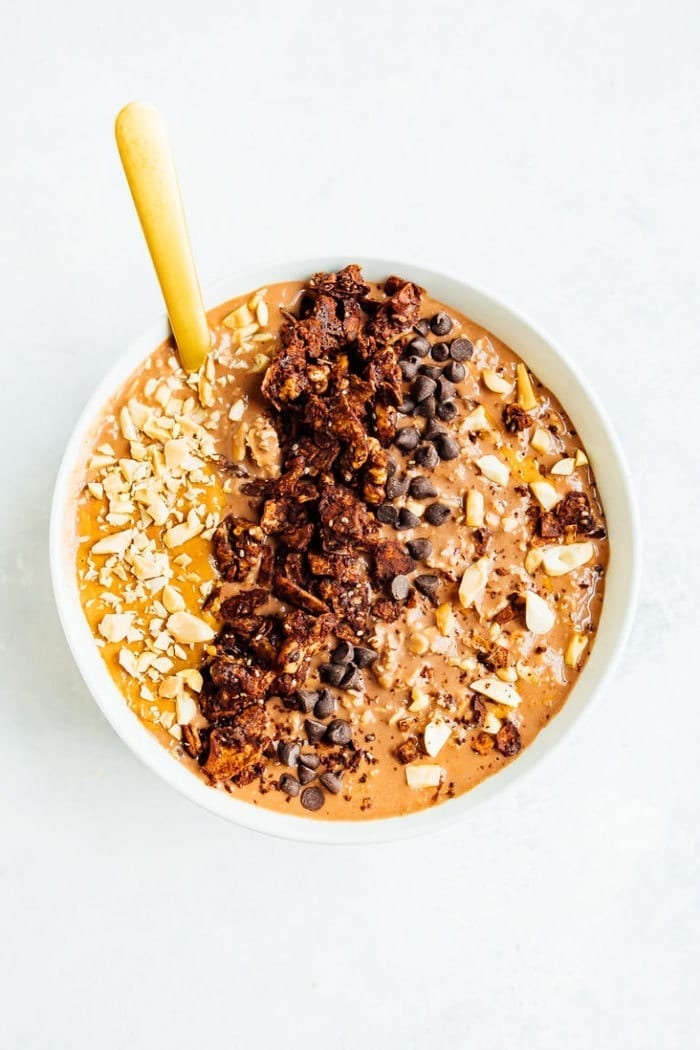 Summer Fruit Overnight Oats – 4 Ways – Summertime is when I really jump on the overnight oats train. I created four recipes using summer fruit…aka you don't want to miss these recipes!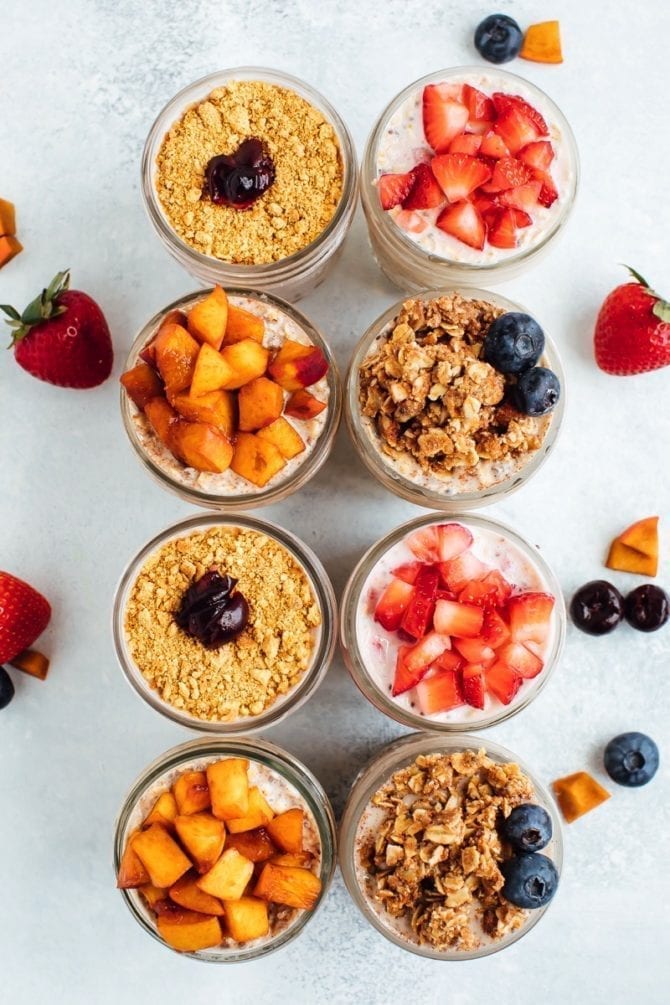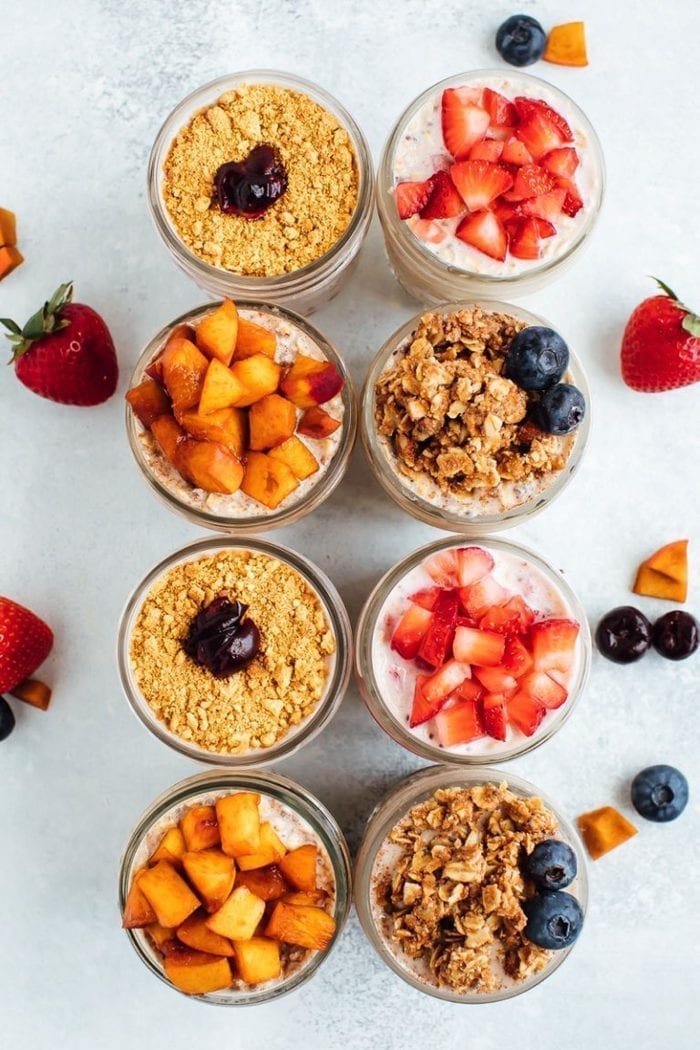 Zucchini Bread Overnight Oats – Another summer favorite: zucchini bread. Enjoy this lightened up version that doesn't skimp on flavor!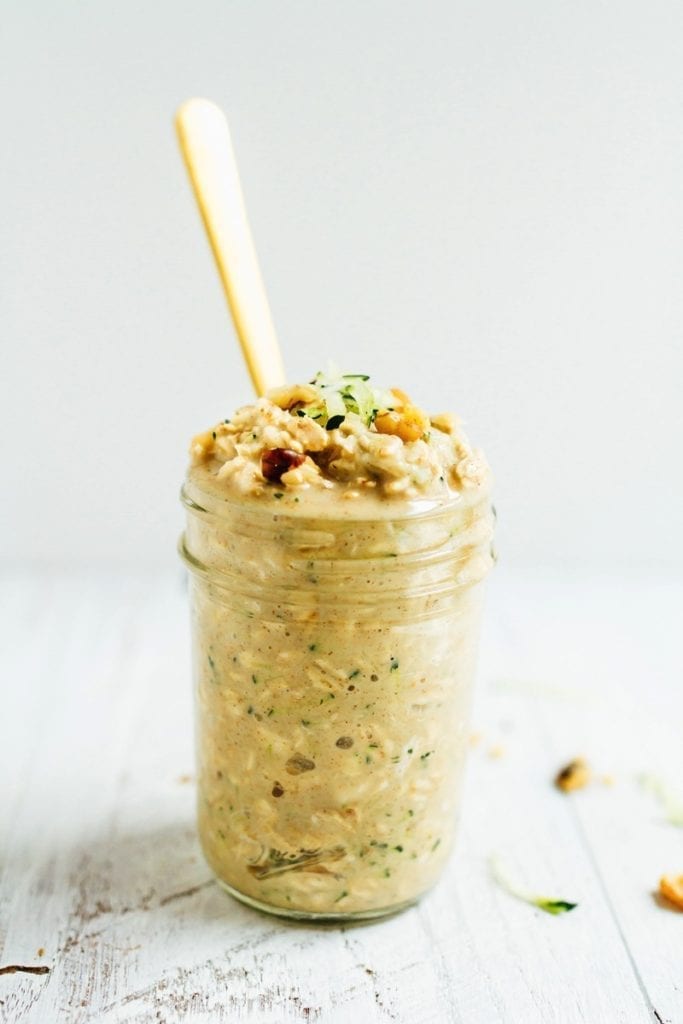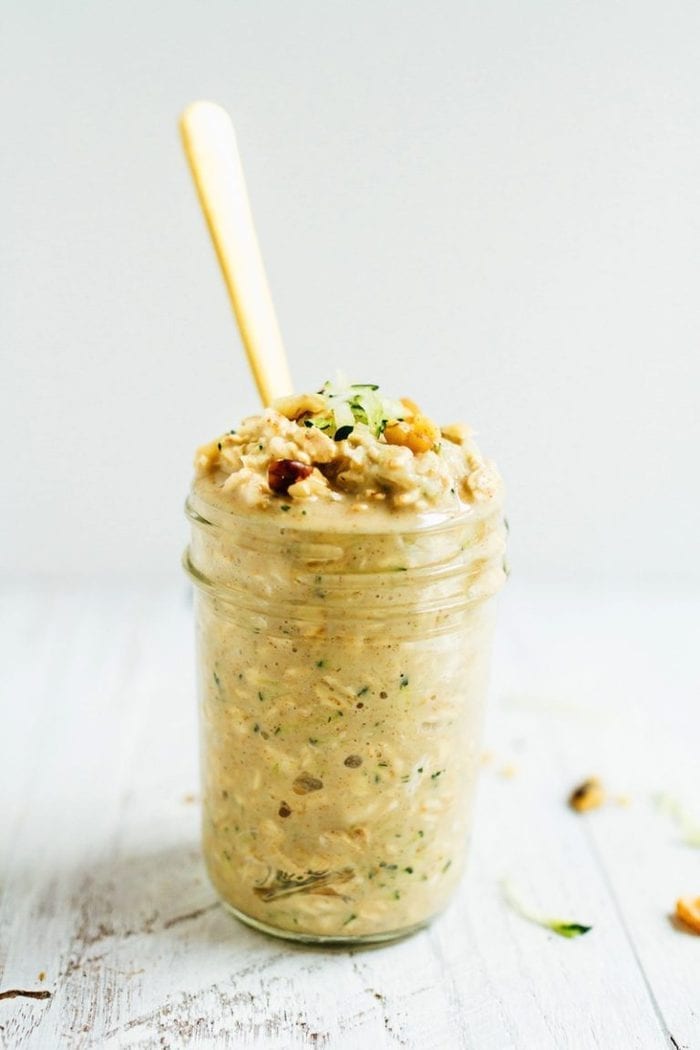 Vanilla Orange Overnight Oats – Basically a creamsicle in a jar… need I say more?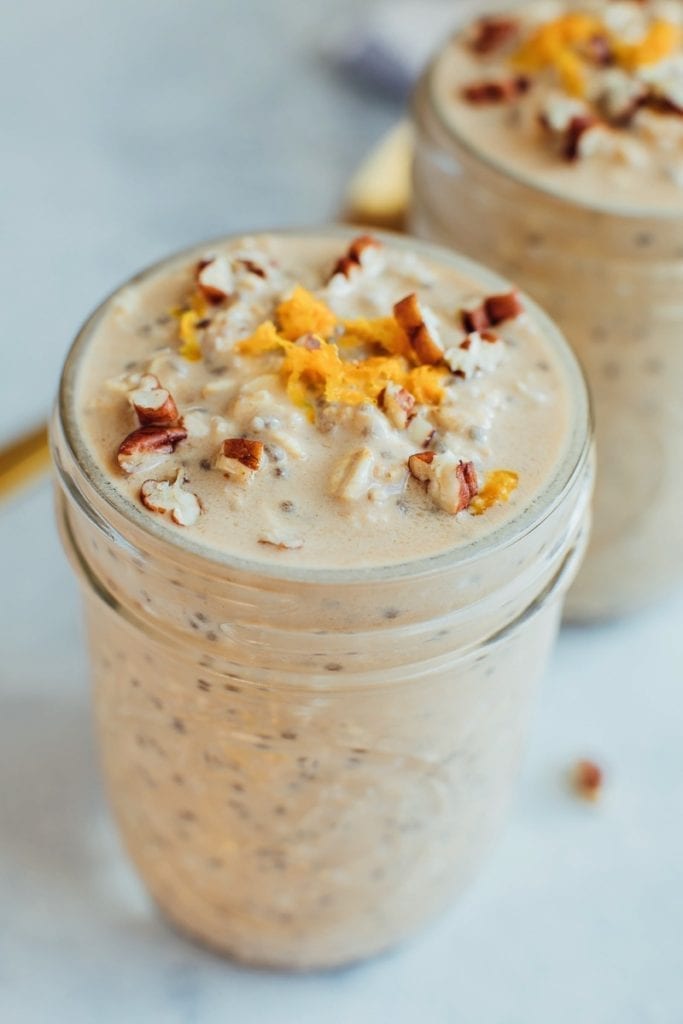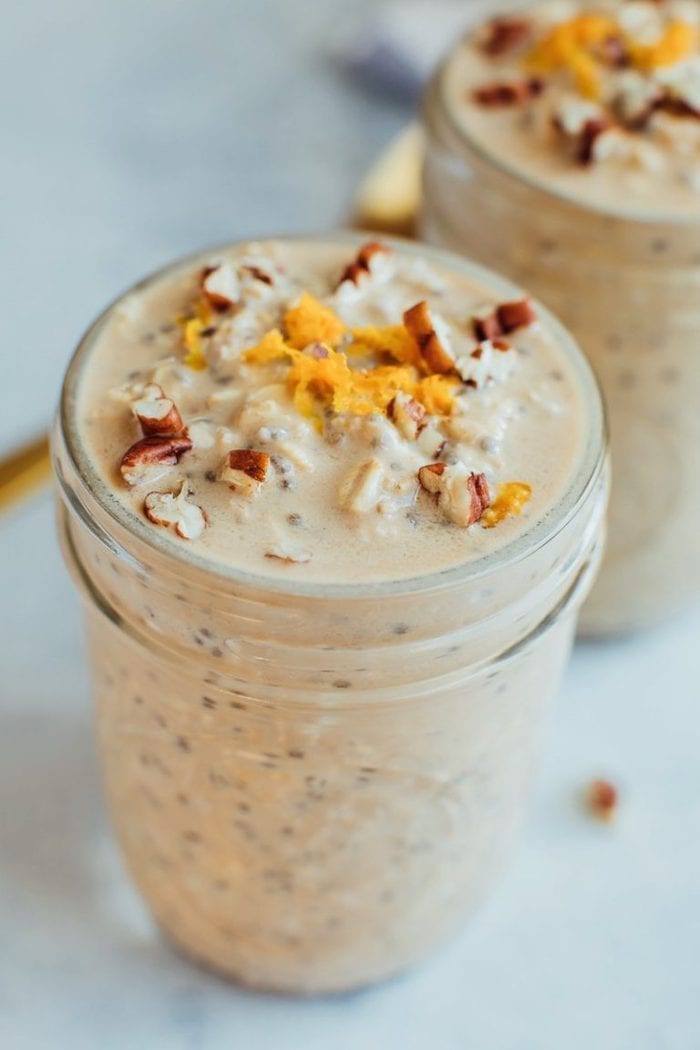 Elvis Overnight Oats – Before you get scared off and think I put actual bacon in oats, fear not! It's my amazing coconut bacon. Please try this recipe… trust me.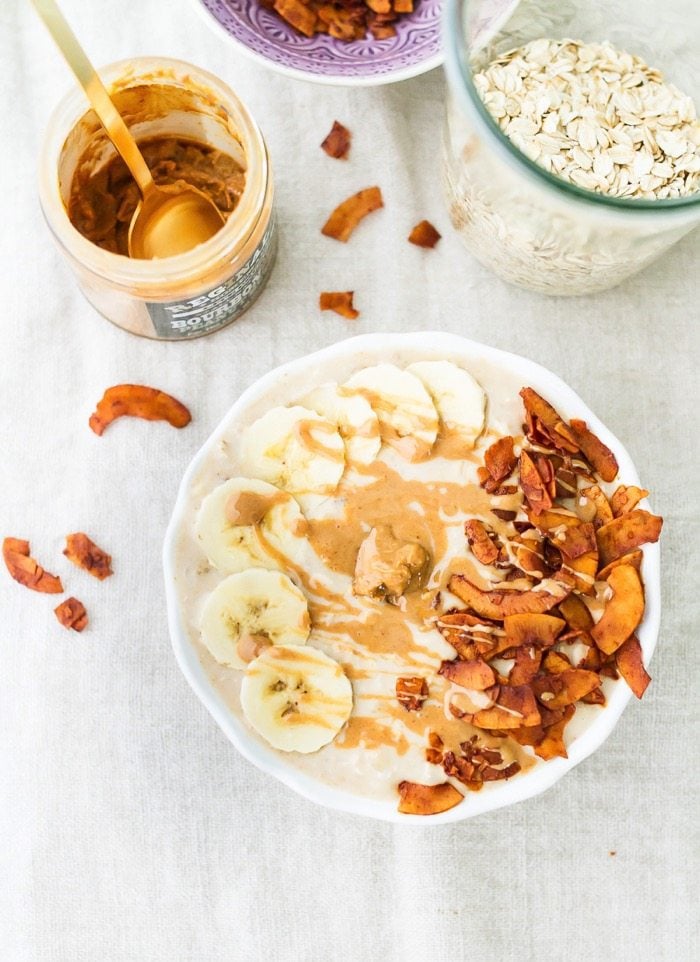 Carrot Cake Overnight Oats – I have a thing for "dessert for breakfast" clearly. Apparently I just think of my favorite sweet treats and turn them into healthy breakfasts. I'm not upset about it!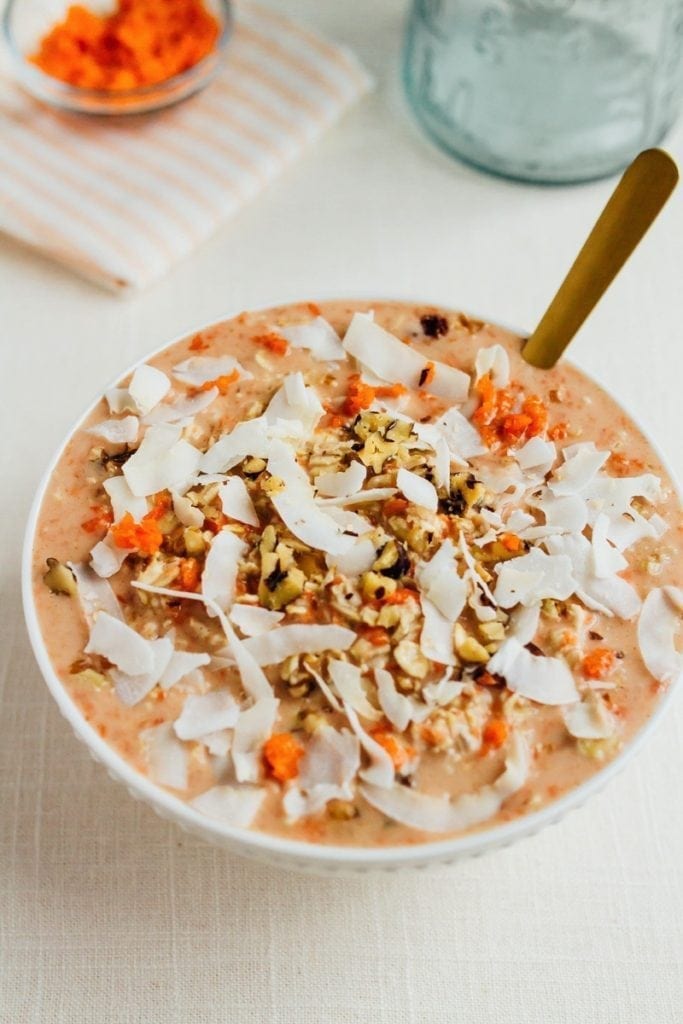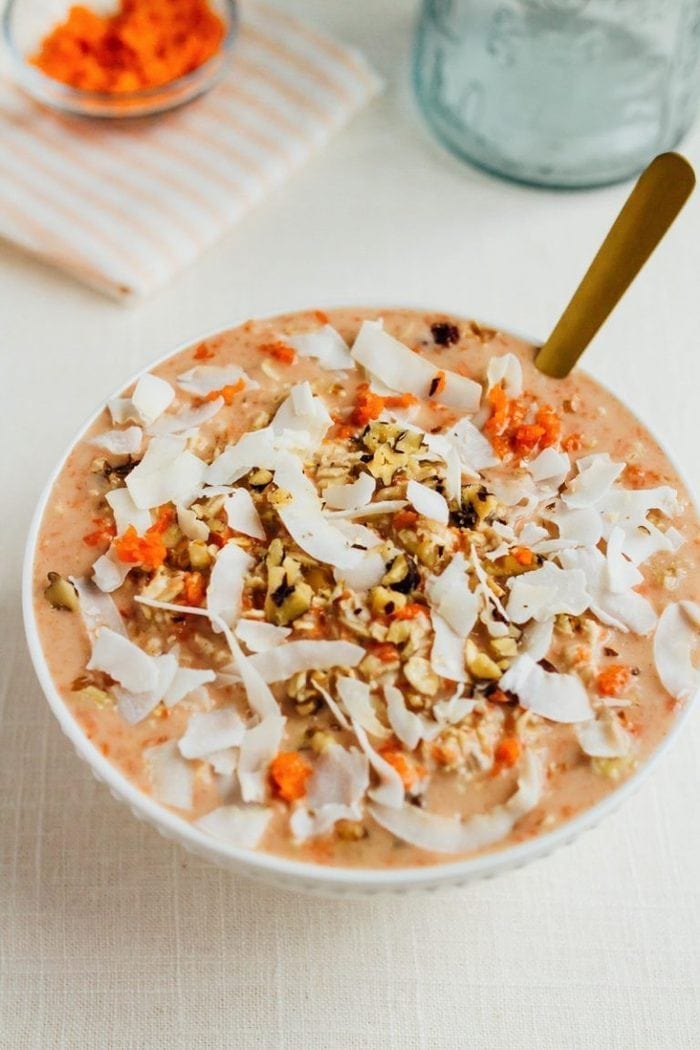 Chocolate Banana Overnight Oats – You can't go wrong with this combination. Such a simple but delicious recipe!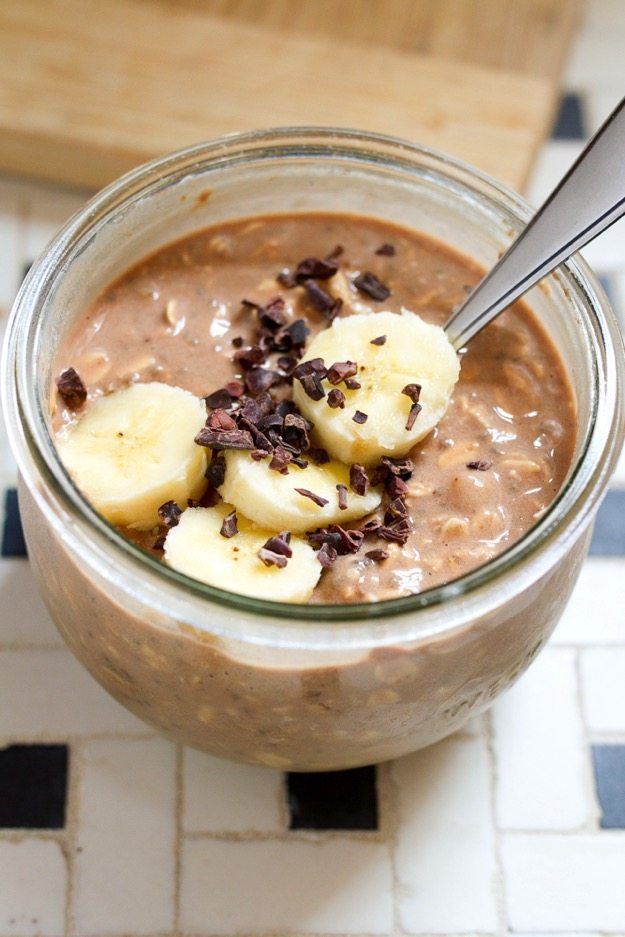 Protein Overnight Oats – If there's one thing you take away from this round up, let it be this: always have protein with your overnight oats. This is a simple base recipe for protein overnight oats that will keep you full for hours!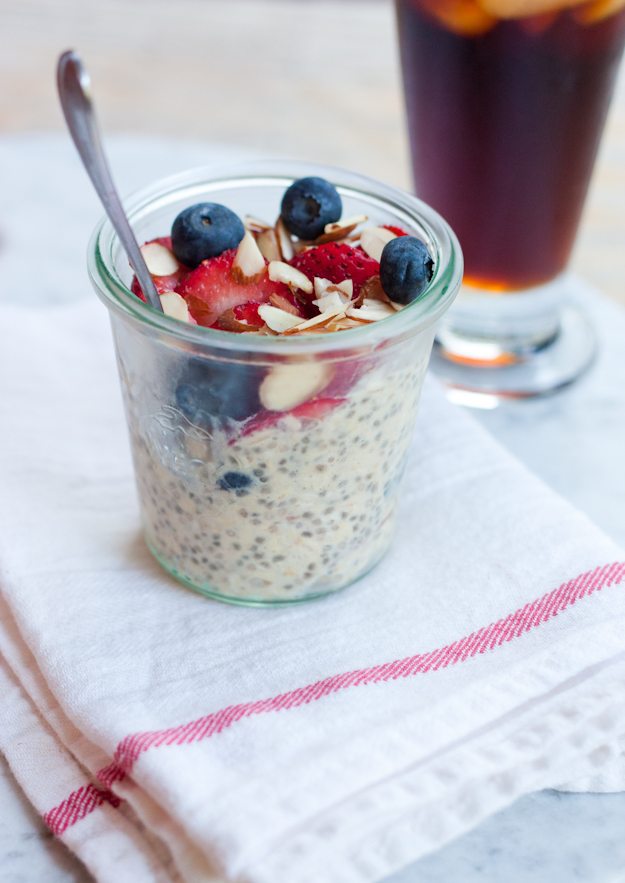 Brownie Batter Overnight Oats – Does this need an explanation? Didn't think so.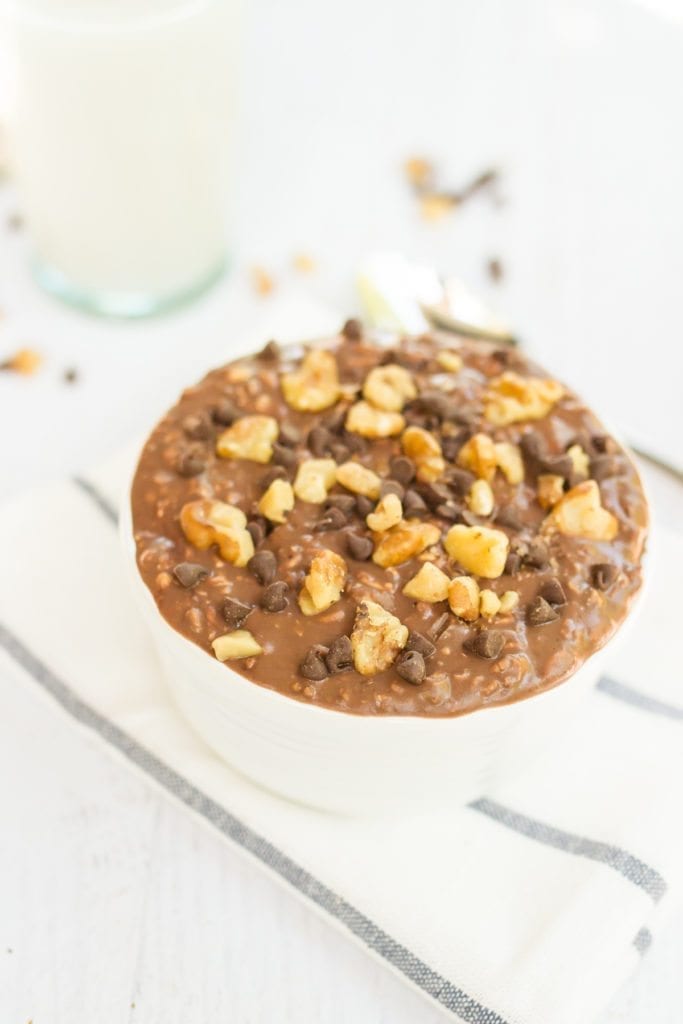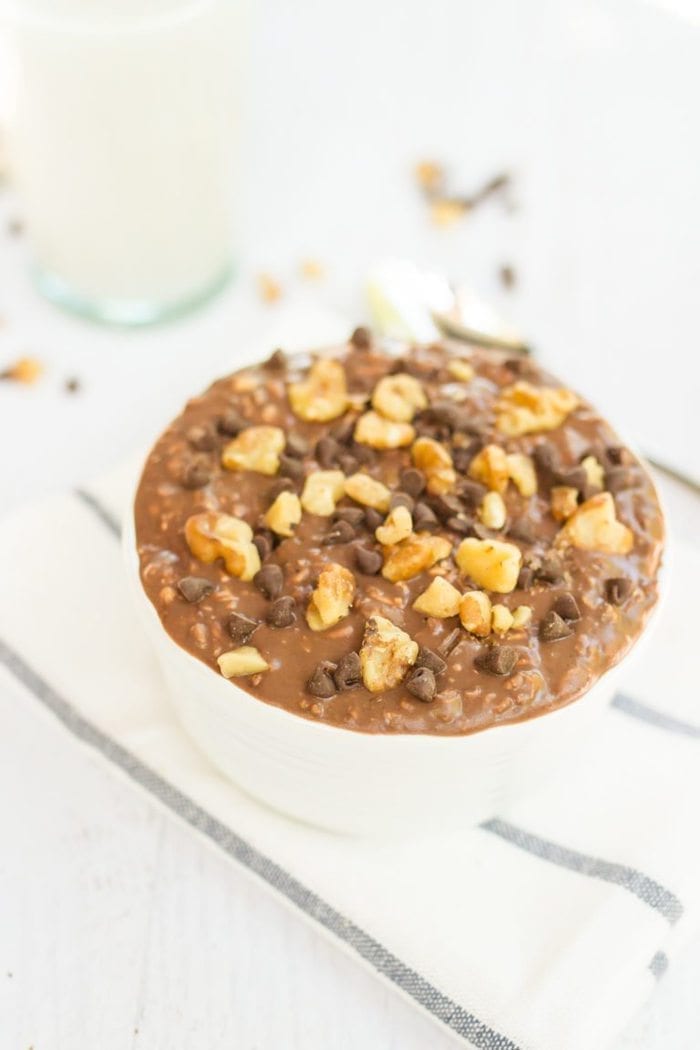 Peanut Butter & Jelly Overnight Oats – I took one of my favorite childhood meals (can you call PB & J a meal?!) and created these delicious, layered overnight oats!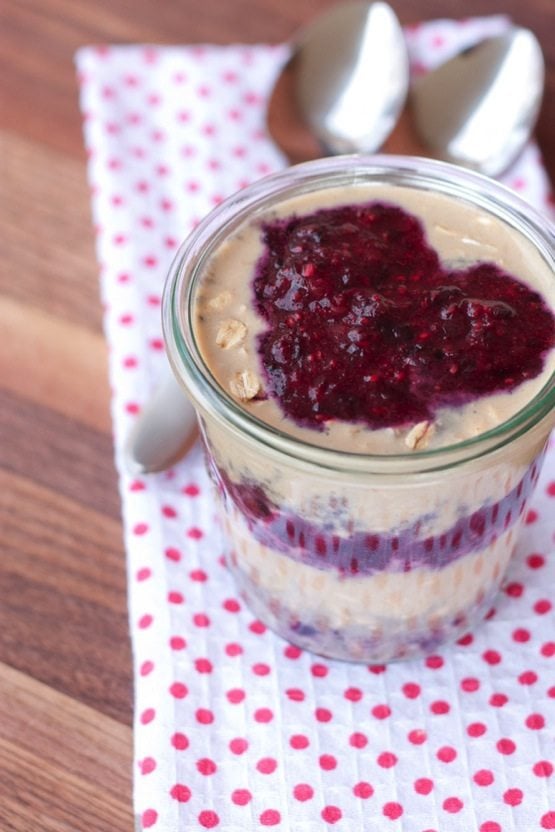 Blueberry Cobbler Overnight Oats – Another dessert turned into breakfast… are we surprised?
Pumpkin Pie Overnight Oats – This is my go-to recipe when fall rolls around. I'm a total pumpkin lover and not ashamed to admit it!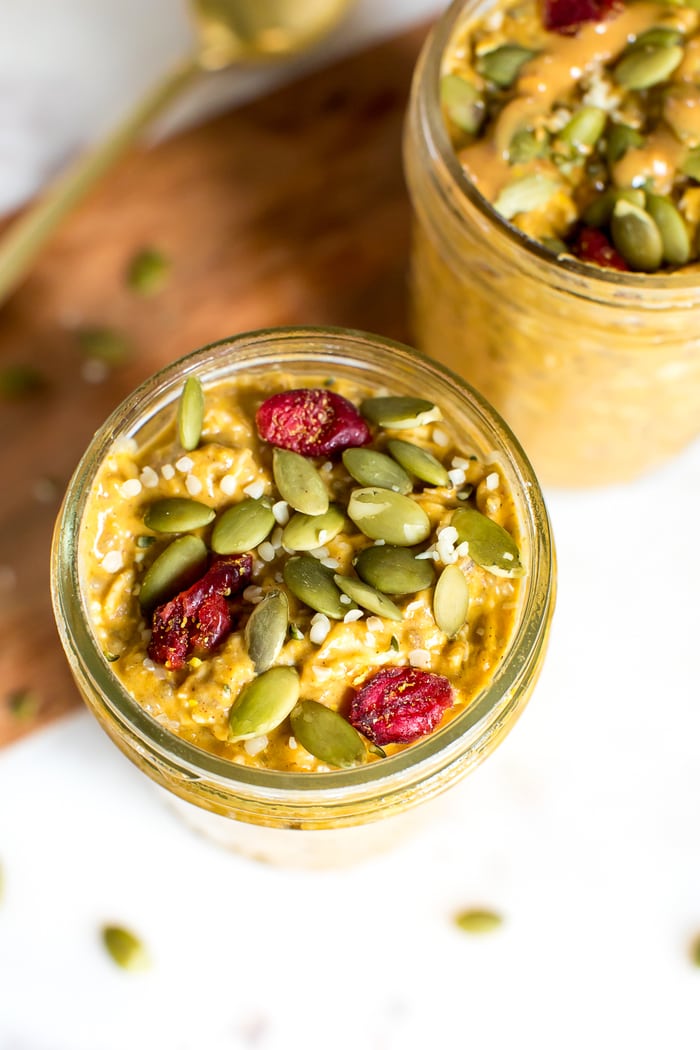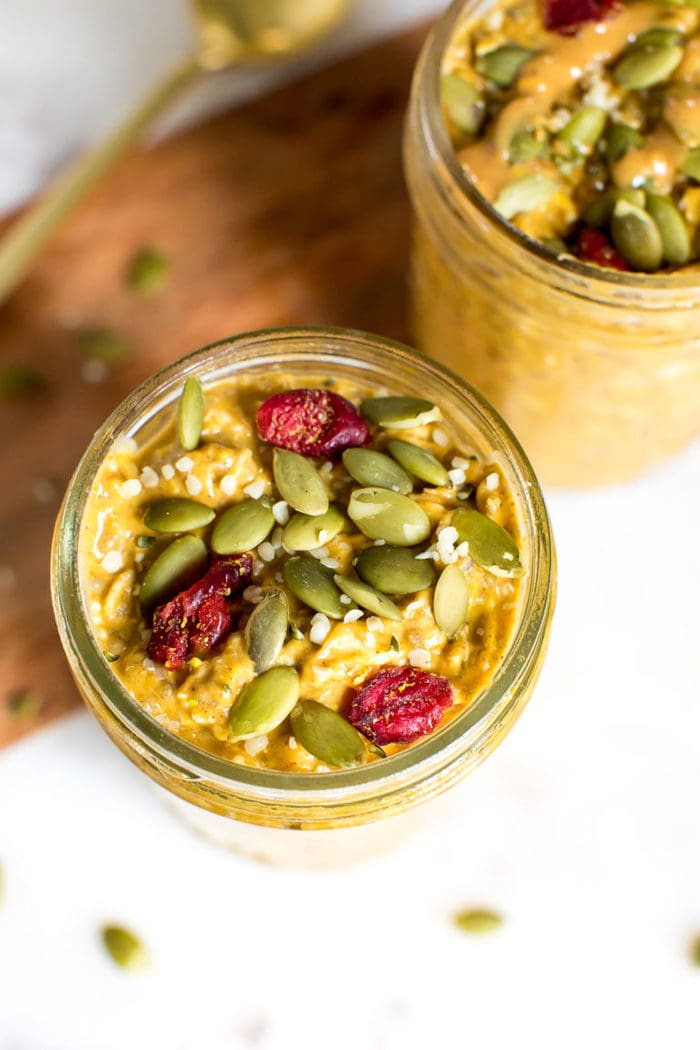 Vegan Eggnog Overnight Oats – Are you eggnog lovers? I definitely enjoy eggnog when the holidays roll around… which is where I got the inspo for this recipe!