I'm not sure if mentioned it or not (probably not), but while we were on our honeymoon in St. Croix this summer I became the resident mixologist. We had a blender at the villa so just about every morning I woke up and made some sort of concoction. If it was really early I would make a non-alcoholic smoothie to sip, but once mid-morning hit island life kicked in and I started adding a little rum.
Given that we were on an island in the Caribbean, we had a ton of tropical fruit to work with, Cruzan rum at our disposal (it's made on the island) and nothing on our agenda besides sitting on the beach all day…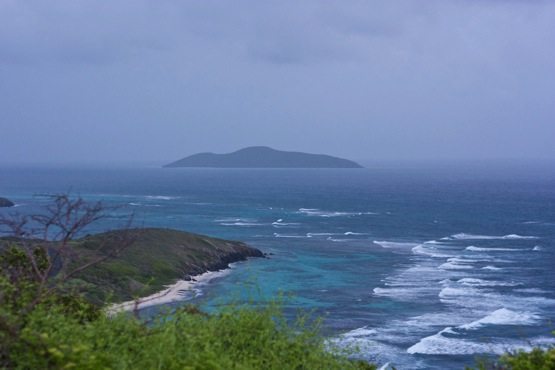 Obviously mid-morning cocktails were necessary. 😉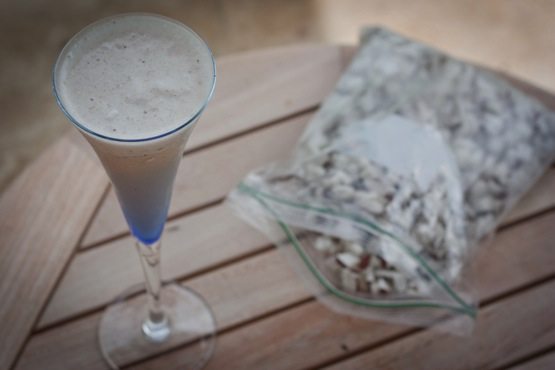 Groceries were outrageously expensive on the island so we ate out for most meals, but one of the few items I bought was a container of Unsweetened Vanilla Almond Breeze. I wanted to have it for overnight oats and smoothies, but it also came in handy with all the cocktail making.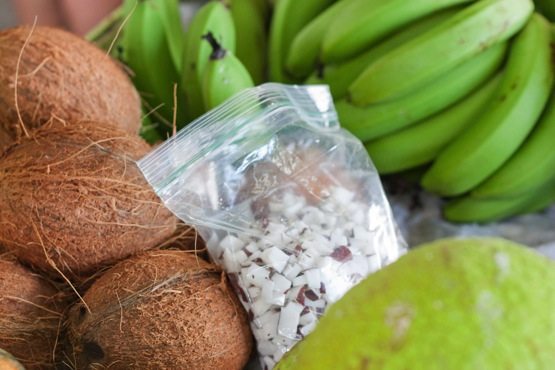 As did this freshly chopped coconut we picked up from the St. Croix farmers market.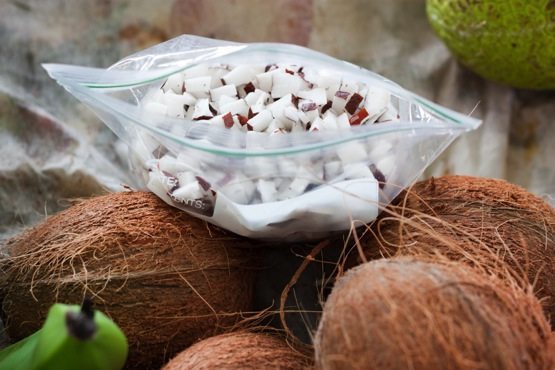 One drink I became particularly fond of was my lightened-up coconut daiquiri. It tastes just like the beach!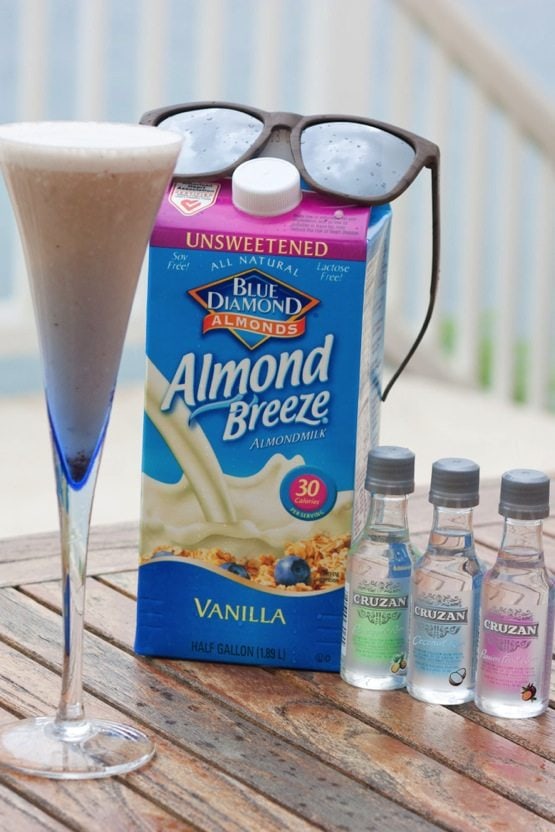 Almond Breeze Island Style = fully equipped with shades and rum. 😉
Most of the coconut drinks made at the restaurants and bars we visited were made with Coco Lopez Cream of Coconut, which btw, has 130 calories and 20 grams of sugar in a 2 Tablespoon serving! No wonder one frozen coconut drink typically has upwards of 500 calories.
Since I was making this cocktail myself, I was able to keep it creamy, but on the lighter side (less calories and sugar) using unsweetened almond milk. I used a frozen banana for sweetness and texture — frozen bananas make the best smoothies! For the coconut flavor, I added fresh coconut meat (you can use unsweetened dried coconut for the same effect) and Cruzan coconut rum. You can always leave the rum out for a non-alcoholic version. Without the rum, this "daiquiri" would be great as a breakfast smoothie or an after dinner treat for the kids.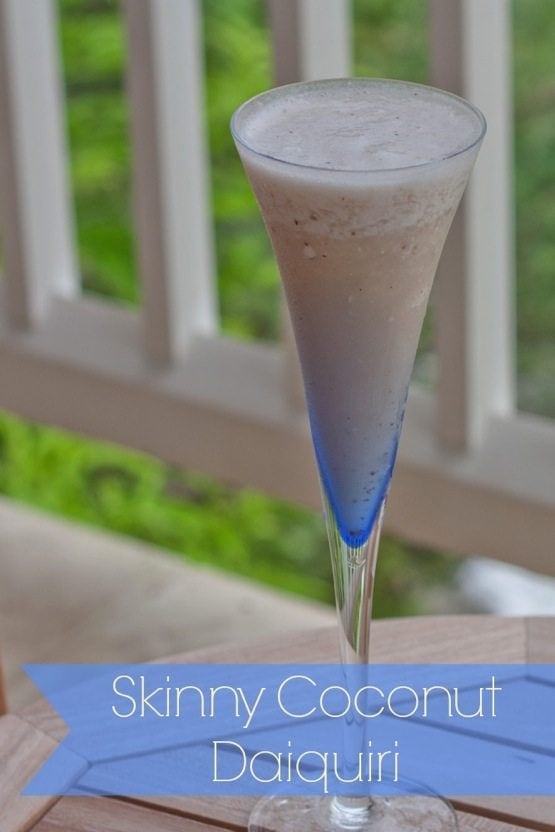 Print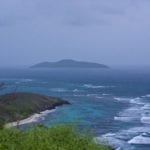 Skinny Coconut Daiquiri
Yield:

2
---
Ingredients
2 cups unsweetened vanilla almond breeze
1 medium-large frozen banana, chopped into chunks before freezing
1/4 cup shredded unsweetened coconut or chunks of fresh coconut meat
1/2 cup (4 oz) coconut rum (optional)
---
Instructions
Place all ingredients in a high powered blender and blend until smoothie. Pour into two glasses and drink up.
I figured since it's the Friday before a long weekend, today would be the perfect day to share the recipe. Enjoy!