How to make vegan coconut bacon that's smoky, sweet and crunchy just like regular bacon. It's perfect for snacking or using in recipes that call for bacon like BLTs or chopped salads!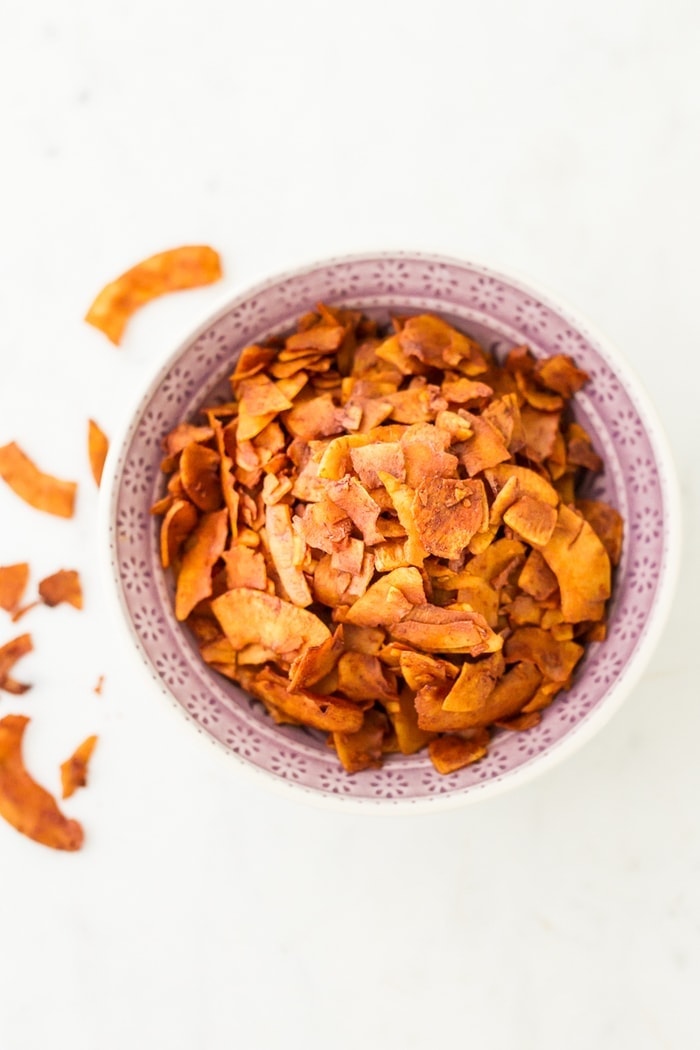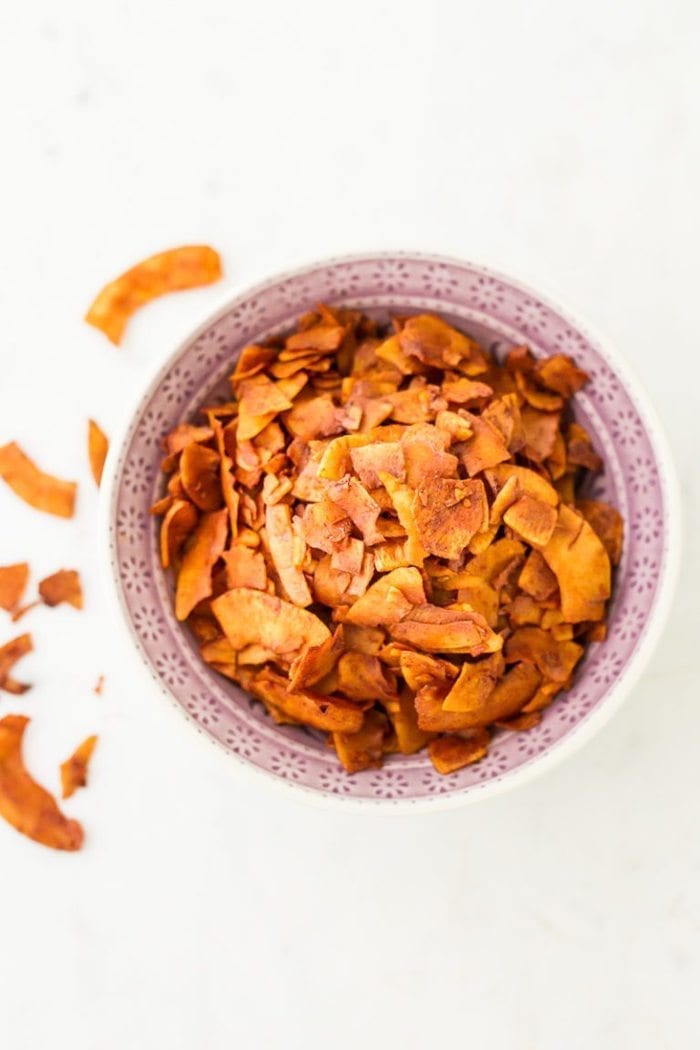 As most of you know, I'm pescatarian. I don't really like to label it because I basically just eat the things I like, but saying pescatarian makes it easier when I'm describing what I do and do not eat to people. Well, now that I think about it, it only works half the time because sometimes I get the whole, "pesca-what?".
Anyhow, I've eaten this way for over five years. I don't crave meat or choose to eat a bunch of meat substitutes. But, when I heard about coconut bacon I couldn't resist. I honestly still like the smell of bacon cooking. Bacon was always served when we had "big breakfasts" as I was growing up (remember, I'm from the country) and I loved having BLTs with crispy bacon and perfectly ripe tomatoes during the summer. So when I saw Dreena Burton (the author of some of my favorite vegan cookbooks) mention making Baconut on Facebook earlier this month, I knew I needed some coconut bacon in my life.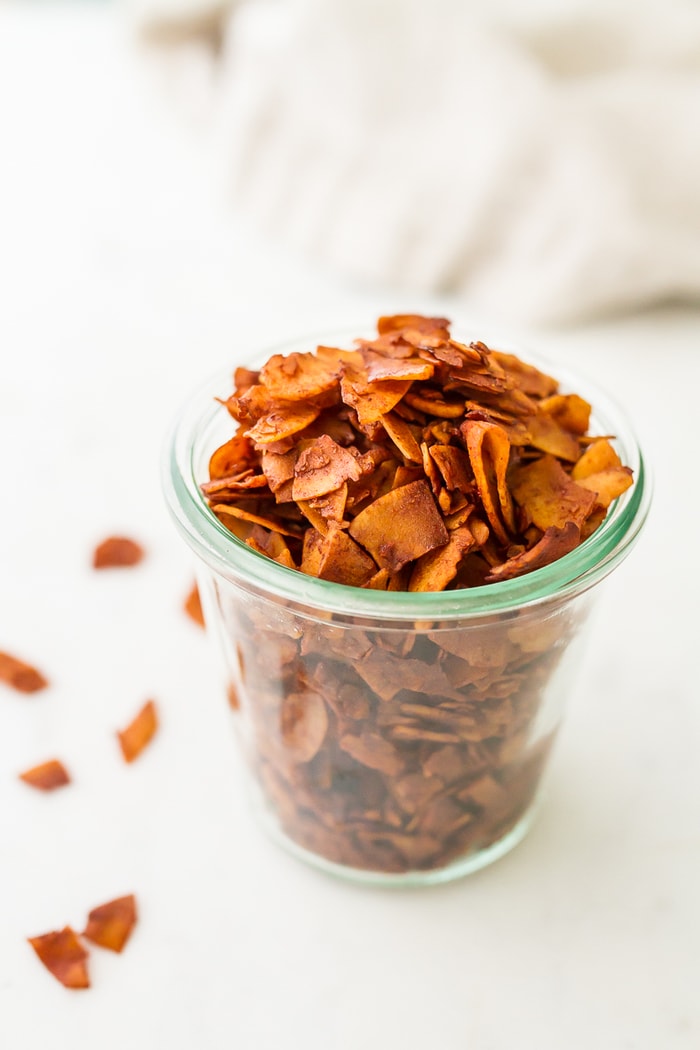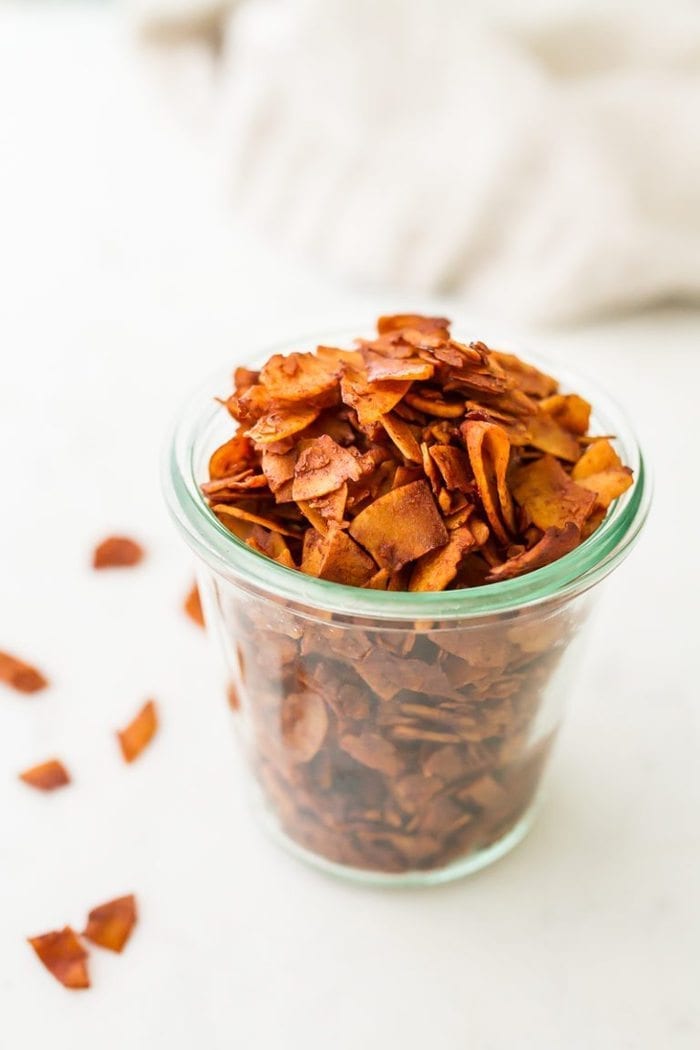 Let's just say I was right!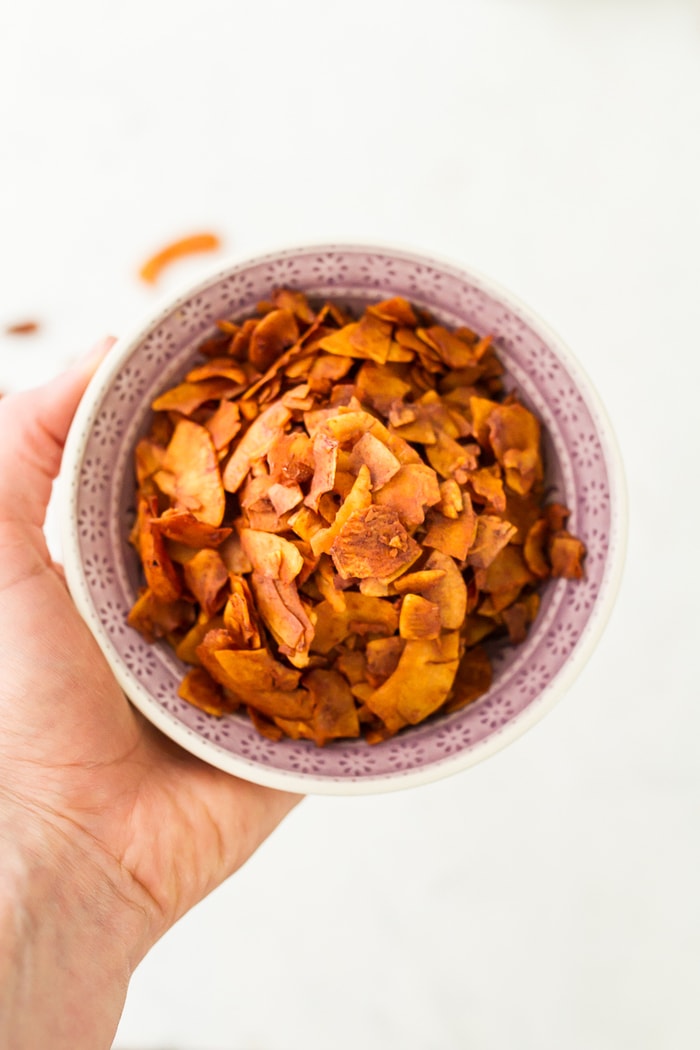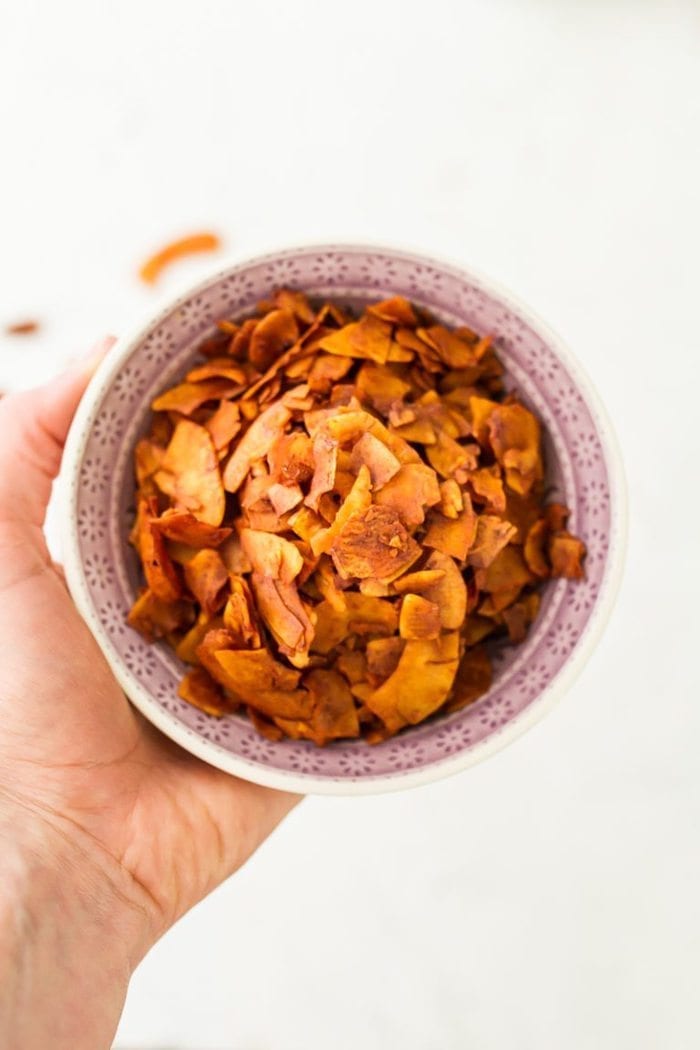 I googled coconut bacon and soon found that it was indeed a thing. I looked over a few recipes and got to work!
It's crazy to me to think that coconut mixed with a few ingredients and baked could taste like bacon, but it really does. It's smoky and sweet, just like crunchy little pieces of bacon.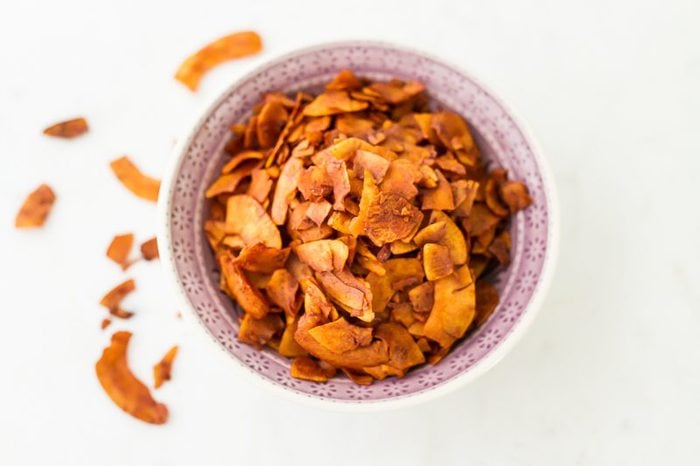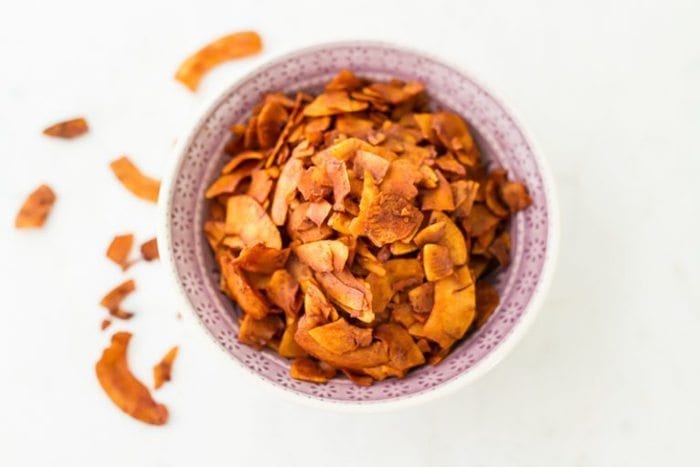 Please do remember that I haven't had bacon in over five years.
This actually reminds me of the time I posted these green bean fries and said they tasted like french fries. I went into the office the next day and my co-worker greeted me with, "Sooo I tried your recipe for green bean fries, you know, the ones you said taste like french fries? Well, when was the last time you had a french fry…" Ha!
So yeah, it does taste like bacon to me, but I'm sure some avid bacon lovers would disagree. Although, even if you don't think it tastes like bacon, it's still tastes amazing.
Print
---
Ingredients
2 cups large flaked unsweetened coconut
1 1/2 Tablespoons Braggs Liquid Aminos (coconut aminos or tamari would also work)
1 Tablespoon maple syrup
1/2 Tablespoon liquid smoke – Colgin brand is plant-based, some are not
1/2 teaspoon smoked paprika
---
Instructions
Preheat oven to 325°.
In a medium sized bowl, whisk together your aminos, liquid smoke, maple syrup and paprika. Once combined, pour coconut flakes into bowl and stir gently until all pieces are evenly coated with the sauce.
Pour coconut onto a greased baking sheet. I used a baking stone (which doesn't need to be oiled) and the coconut bacon didn't stick at all.
Bake for 15-17 minutes, taking the pan out to stir the coconut every 5 minutes. Make sure to keep a close eye on it at the end of the cooking process because it can easily burn.
Once you have the coconut out of the oven, move it to a plate or bowl to cool — it will continue to crisp up a bit as it cools and should be perfectly crunchy at room temperature. The coconut bacon can be stored in an air-tight container and should last about a week. It didn't last that long around here.