Snack happy with these flavorful and healthy trail mix recipes! They're easy to whip up and perfect for on-the-go snacking.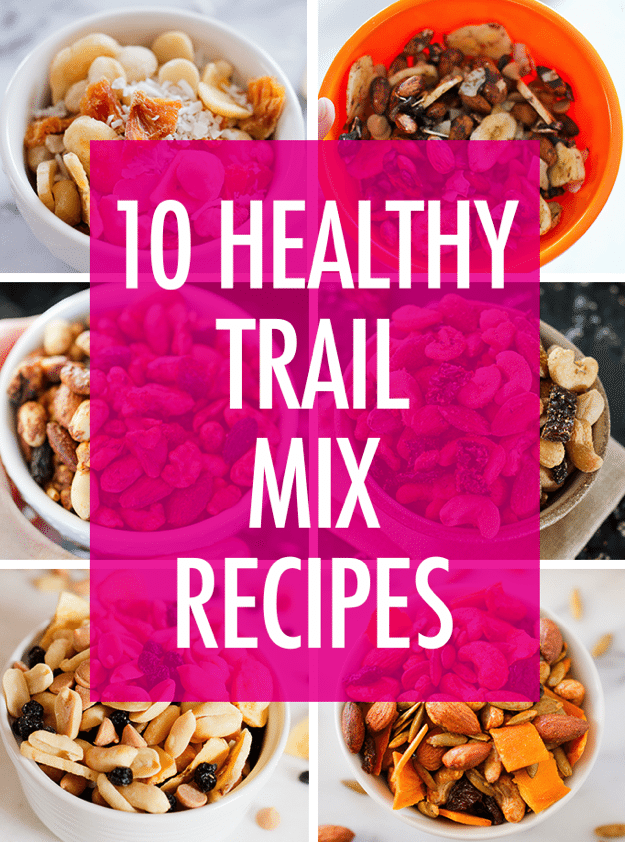 Happy VALENTINE'S DAY!! Whether your coupled up or single I hope your day is filled with lots of love.
Today is also my birthday and I can't think of a better way to celebrate than with a load of healthy trail mix recipes. If you've been following along all week you've seen quite a few of these, but I've added a few extras for you too! As you'll see from this round-up, trail mix is such an easy snack to make at home. You only need a few ingredients — your favorite nuts, seeds, dried fruit and seasonings.
A few reasons you need to try making your own trail mix at home:
It's cheaper than store-bought trail mix
You an easily control how much oil, salt and sugar is added so it's usually healthier.
You can include all YOUR favorite things!
The combos are endless so you'll never get bored.
Here are a few I think you might enjoy! 🙂