Snack happy with these flavorful 10 healthy trail mix recipes! They're easy to whip up and perfect for on-the-go snacking. 
Happy VALENTINE'S DAY!! Whether your coupled up or single I hope your day is filled with lots of love.
Today is also my birthday and I can't think of a better way to celebrate than with a load of healthy trail mix recipes. If you've been following along all week you've seen quite a few of these, but I've added a few extras for you too! As you'll see from this round-up, trail mix is such an easy snack to make at home. You only need a few ingredients — your favorite nuts, seeds, dried fruit and seasonings.
A few reasons you need to try making your own trail mix at home:
It's cheaper than store-bought trail mix
You an easily control how much oil, salt and sugar is added so it's usually healthier.
You can include all YOUR favorite things!
The combos are endless so you'll never get bored.
Here are a few I think you might enjoy! 🙂
Tropical Trail Mix – the perfect salty/sweet combo snack! Great for a summertime snack or in the dead of winter when you're wishing you were on a tropical island…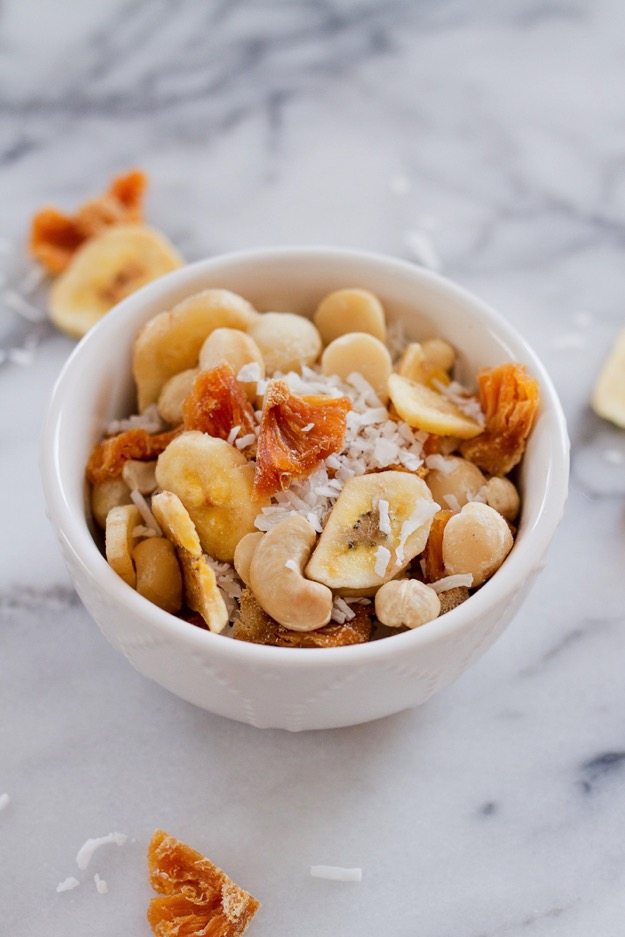 Pizza Trail Mix – I was so excited when I made up this recipe. It seriously tastes like pizza in snack form! I love bringing this on road trips for a satisfying snack. Almonds, cashews and walnuts are the perfect nuts.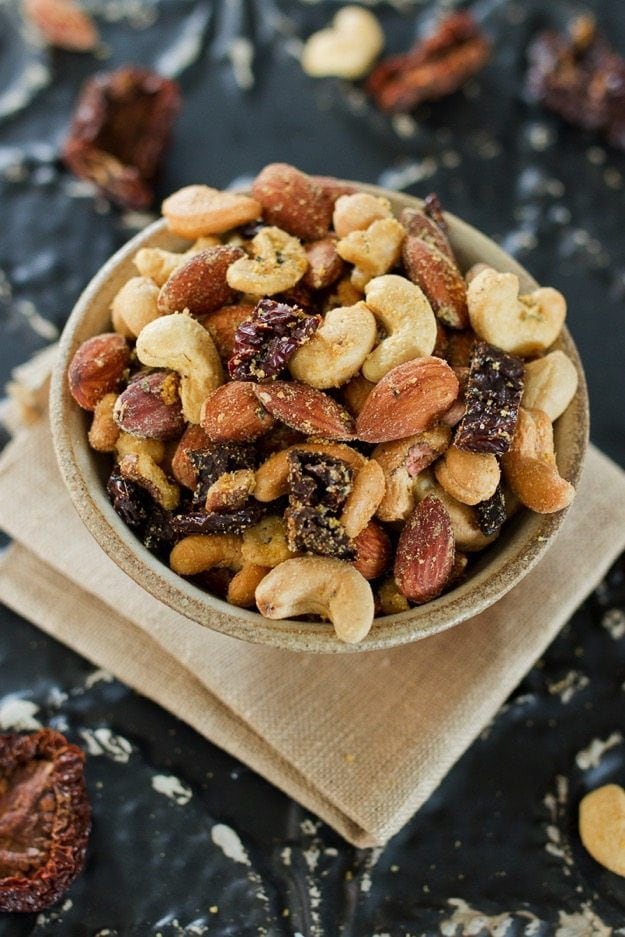 Mango Curry Trail Mix – this combination keeps me coming back for more. I'm a sucker for anything with mango so this is an automatic favorite! Almonds and cashews add a nice texture, and curry powder, maple syrup and salt create flavor.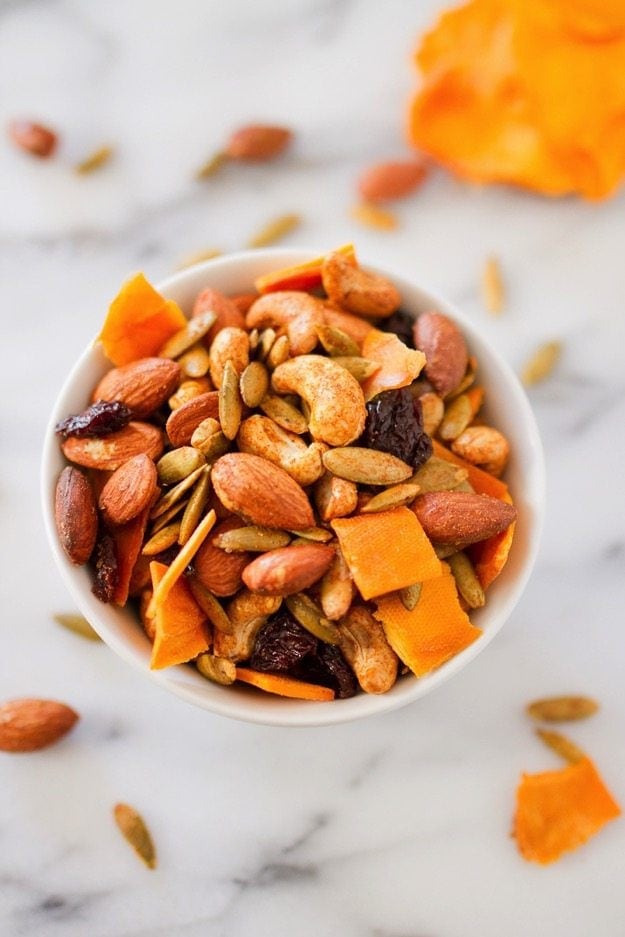 Chunky Monkey Trail Mix – few combinations are better than chocolate, peanut butter, banana and nuts. #amiright?! This trail mix is sure to be a crowd pleaser.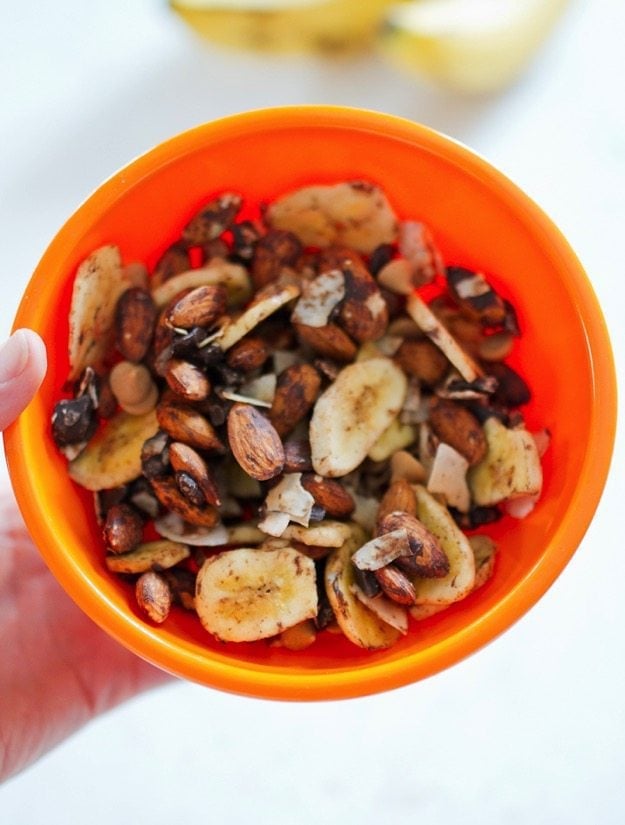 Cajun Trail Mix – Another savory trail mix that will have you licking your fingers (in a good way!). Add raisins for sweetness or skip for a low-carb snack! It a great combination of peanuts, walnuts, sunflower seeds, almonds and olive oil with a gentle amount of spice. Rather than sugar, I add maple syrup for sweetness.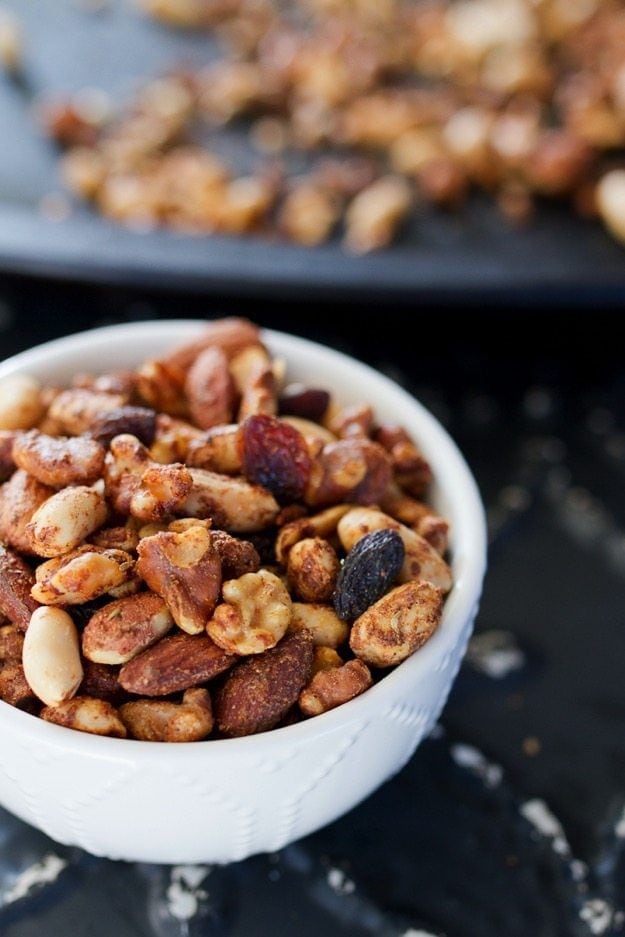 Roasted Chickpea Trail Mix – ooooh roasted chickpeas, I love you. These roasted chickpeas are flavored with pumpkin spice so basically this snack could not be more perfect for fall. The nuts add a great crunchy texture.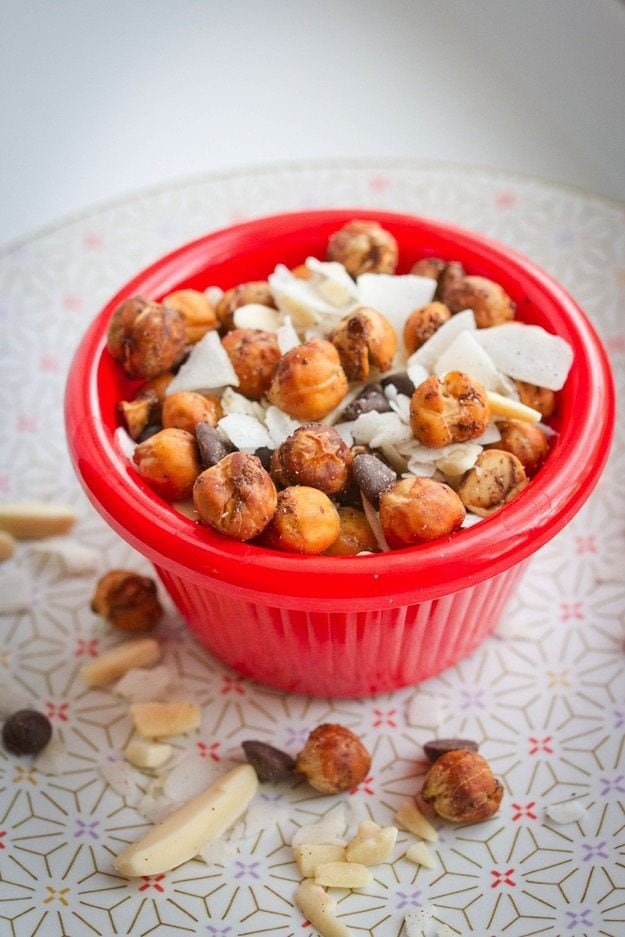 Peanut Butter and Jelly Trail Mix – bringing one of my favorite childhood meals into a trail mix! You could take definitely make this combination your own by customizing the berries and nuts you include. I use one cup of roasted and salted peanuts. It's great as a snack and tastes like a crunchy peanut butter and jelly sandwich.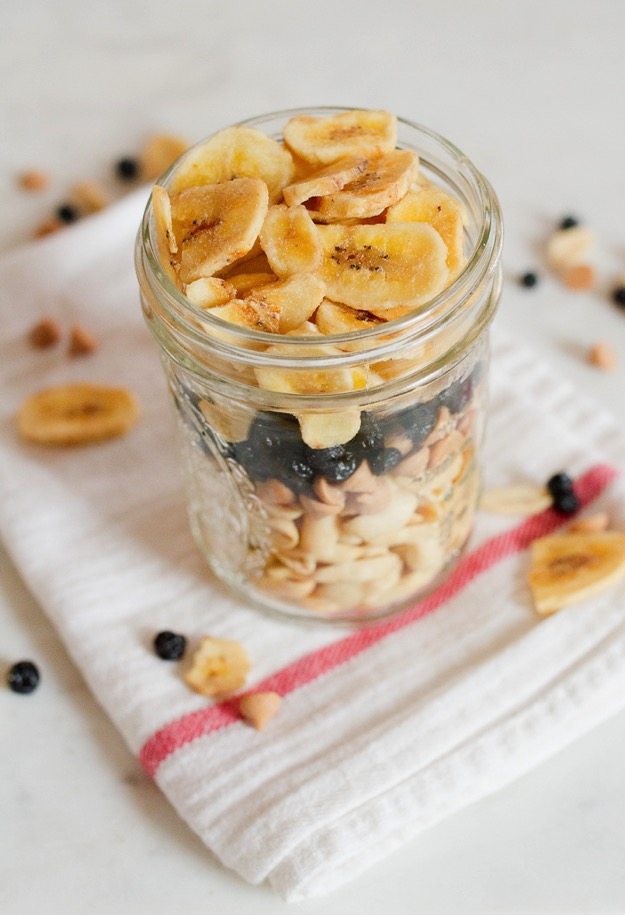 Pumpkin Spice Trail Mix – "pumpkin spice and everything nice". I love all things pumpkin and this trail mix is no exception! I love all of the different textures in this trail mix from the oats, pumpkin seeds, nuts and berries!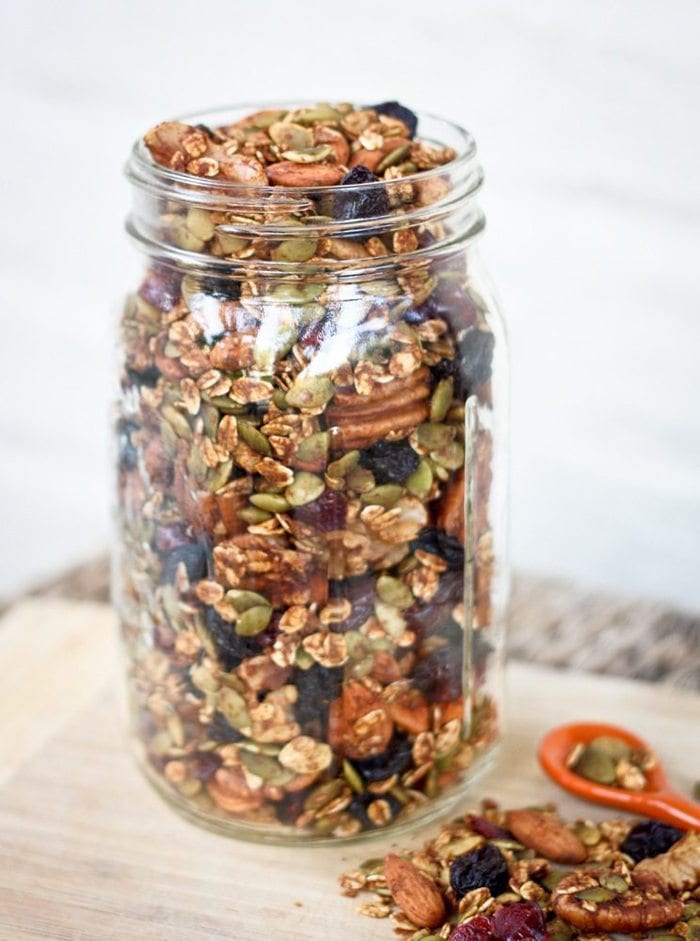 Superfood Valentine's Day Trail Mix – besides this snack being perfect for Valentine's or Galentine's Day, it's the perfect heart healthy snack! It's a mixture of cashews, almonds, dark chocolate, dried cranberries, mulberries and goji berries and has the right amount of crunch.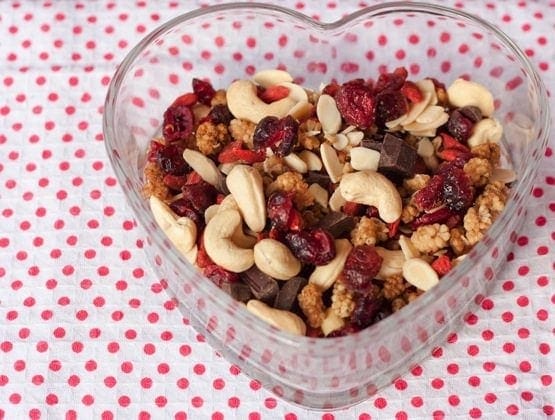 Naked Raw Trail Mix – This trail mix is the easiest to throw together and can be customized to your liking! Don't like pumpkin seeds? Swap them for something else! Want a different berry? Have at it.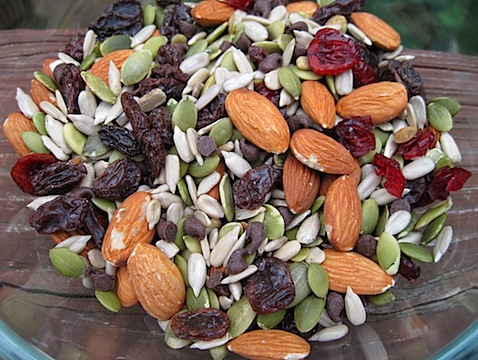 If you make any of these 10 healthy trail mix recipes be sure to leave a comment and star rating below letting us know how it turned out. Your feedback is so helpful for the EBF team and our readers!