Hello amazingly delicious kale chips!!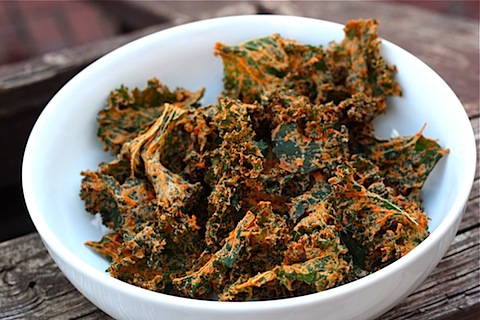 First, there's a little story behind me making these: Recently, I won a giveaway for the book Ravenous: A Food Lover's Journey from Obsession to Freedom from The Wellness Woman.
While I'm super excited to read the book, I was also pumped when I saw that there were two raw treats (kale chips and a raw sugar cookie) included in the package. I sat the packaged treats in what I thought was a "safe spot" on the coffee table for later. Well, it wasn't a very safe spot because I came home for lunch and found empty packages on the floor and a dog with a belly full of raw foods! We don't feed Olive human food and she's never gotten into food on the coffee table, but for some reason the raw goodies attracted her. Apparently, she has good taste. Obviously I was mad at her, but it's really hard to be mad for long because she's just so darn cute. Anyhow, since my kale chips were eaten without me even getting a bite I decided to make a batch of my own.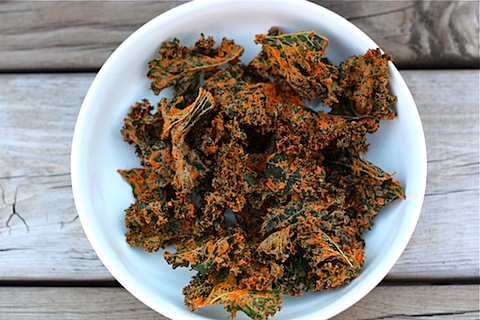 This recipe makes kale chips that are covered in a thick spicy/cheesy sauce and perfectly crispy. They're seriously amazing! I ate over a dozen as part of my breakfast and by the time lunch was over I had polished off a whole dehydrator sheet of them. Luckily I made a large batch and still have 1 sheet worth left, for now! No dehydrator, no problem. While I definitely think dehydrating takes kale chips to a different level, that doesn't mean you can't make kale chips if you don't have one. I've seen (and tried) several recipes that can be made using an oven. Check out both Kath Eats and Smitten Kitchen for recipes. But I will let you in on a little secret – while kale chips are healthy, they are just as addictive as regular chips! Be prepared. 🙂
Print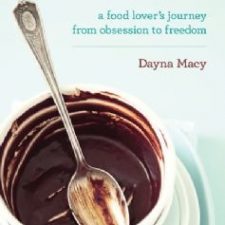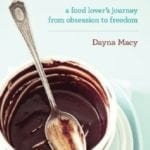 Spicy and Cheesy Kale Chips
---
---
Scale
Ingredients
1 1/2

bunches of kale, washed, dried, stems removed and torn into medium sized pieces

1 cup

cashews, soaked for

2

hours

2

–

3

T lemon juice

2

T nutritional yeast

1/4 cup

red bell pepper

1

t ground chipotle chili pepper

1/2

t of pink Himalayan sea salt (from Trader Joe's)
pinch of cayenne pepper
---
Instructions
Add all ingredients expect the kale to a high powered blender or food processor

(affiliate link)

. Process until you get a smooth consistency.
Massage sauce onto kale with hands.
Dehydrate at 115° until crispy. (8-12 hours)
Try not to eat the whole batch in 1 sitting! 🙂
---