Thrive Market Review + Favorite Items to Buy
3
Published Apr 05, 2019, Updated Dec 11, 2020
I have been a fan of Thrive Market for the past four years… I don't know why it's taken me so long to share my love with you! Some of you might have a Costco membership… I have a Thrive Market membership. I get all of my favorite pantry staples and health foods from Thrive Market at wholesale cost and then get my produce and lean meat locally — either the farmer's market or local grocery stores. Overall, Thrive Market saves me a ton of money and time because I can order pantry staples without leaving the house and their site/app is super easy to navigate and search.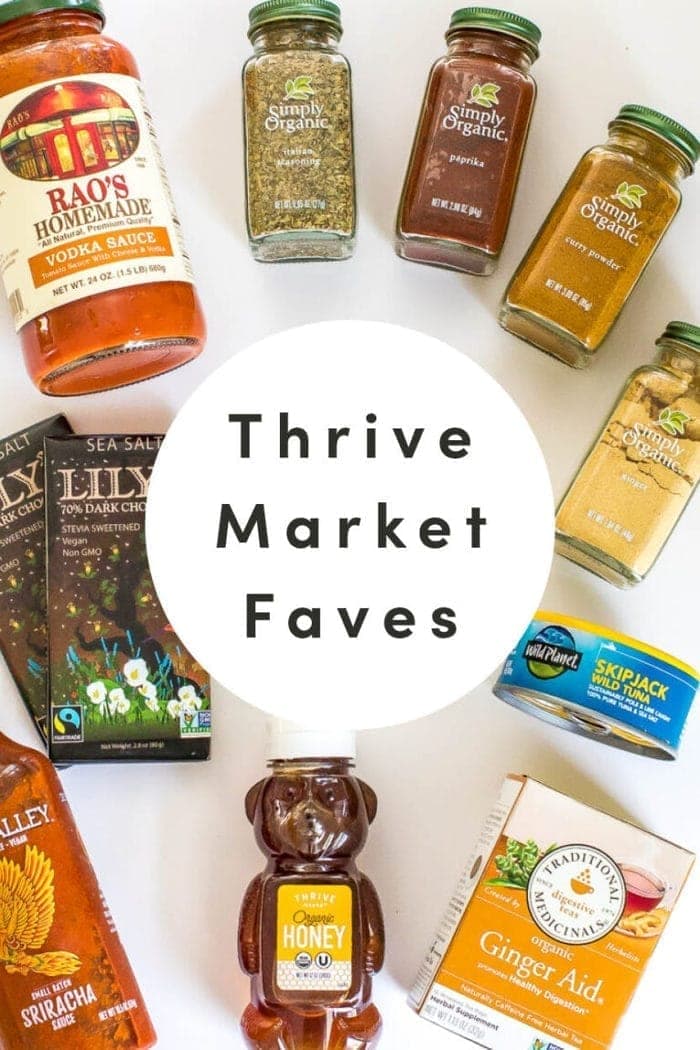 How does Thrive Market Work?
If Thrive Market is new to you, let me give you a run down. Think Costco: you pay a yearly membership fee to have access to wholesale prices. Same with Thrive Market… except it's  entirely online (adios chaotic store experiences and long check out lines!) and it's ALL good-for-you (think natural and organic) products. Brands you would see at health food stores, but at wholesale prices? YES PLEASE!
Right now, Thrive Market is generously giving EBF readers a free gift with their first order (up to $24 value!) AND a free 30 day trial when you sign up for the yearly membership. Basically you get to try it for a month to see what you think! No strings attached. There's no promo code needed, simply click here to start shopping!
Thrive Market Review
I have saved so many kitchen headaches ordering from Thrive Market. Before Thrive, I would run out of pantry staples and not realize it until my grocery shopping was done for the week. Talk about frustrating. I now have a regular rotation of products I buy so I never run out of the ingredients I always like to have on hand. Plus! I have saved so much money!
There are certain products (see all my go-to items below) that I know I need every month (or every 2 months). Thrive Market offers these at a fraction of the cost so it's a no brainer for me.
Thrive adds up how much money you've saved and I've saved almost $500! Crazy, right?
Meal Plan with Thrive Market
Thrive Market has made my meal planning process sooooo simple! Like I said, I always have pantry staples on hand now and just have to buy my protein and veggies weekly. I am so excited to share a FREE download with Three Weeknight Dinner Recipes using  Thrive Market products. Drop your email below and this free ebook will be delivered to your inbox! I'm sharing three recipes and all of the Thrive product links for easy shopping. (Don't forget, you get a free gift with your first Thrive order) and 1 month free!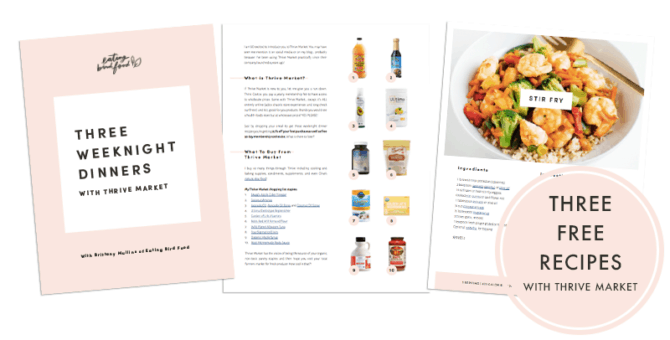 Favorite Items to Buy from Thrive Market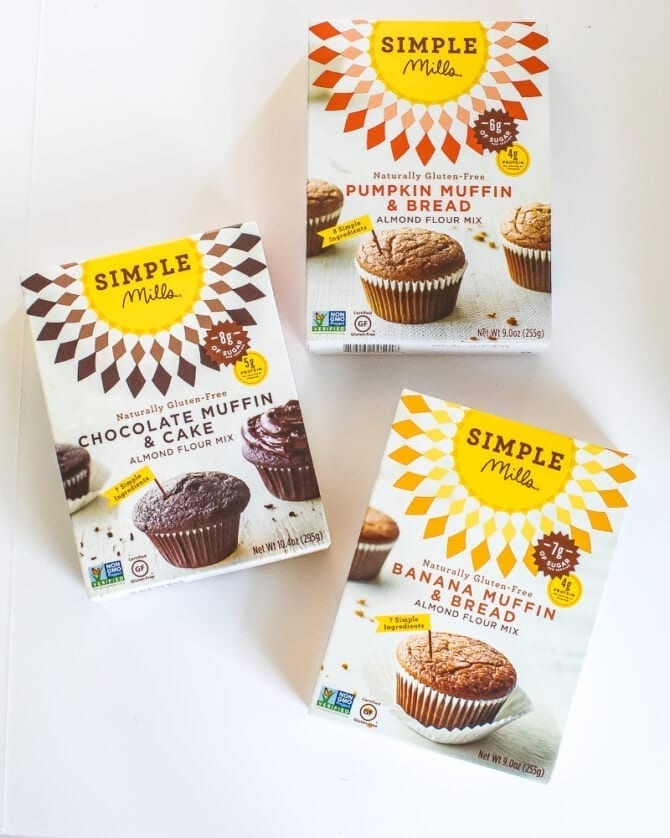 All the Simple Mills Products
Simple Mills baking mixes – I'm obsessed with these grain-free, almond flour based baking mixes. I use the banana and pumpkin bread mixes all the time. $7.99 at Whole Foods –> $6.99 at Thrive
Simple Mills crackers – My favorite grain-free crackers. I love having these on hand for easy snacking. That said, if you want to make your own, I have recipes for 3-Ingredient almond flour crackers.
Simple Mills frosting – This is the only packaged frosting that I use now. I've used it for so many cupcake and cake recipes. $5.99 at Amazon –> $4.49 at Thrive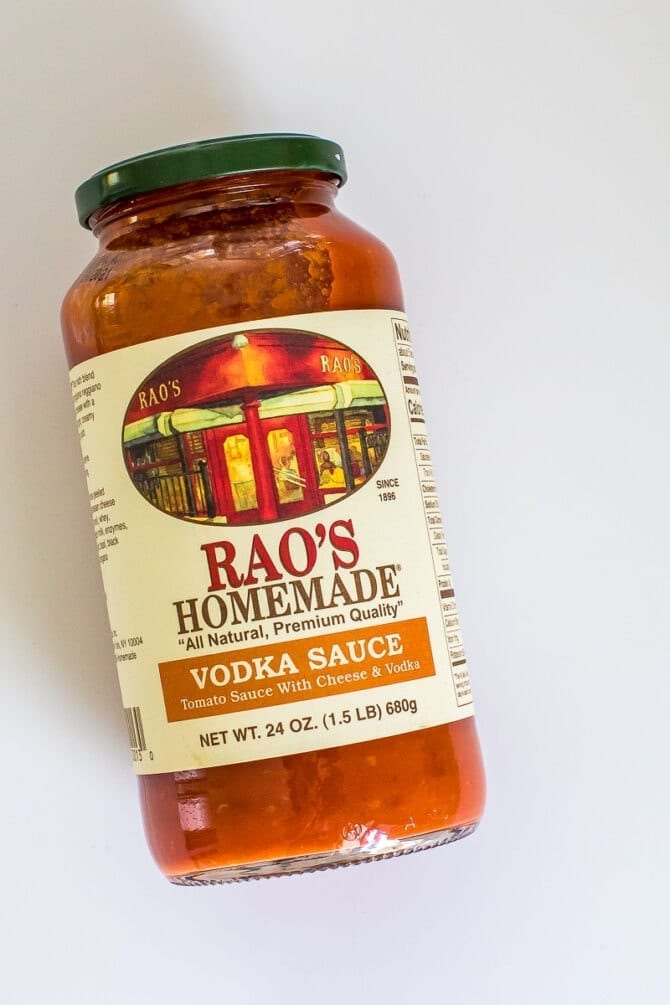 Sauces and Dressings
Rao's Homemade pasta sauce – Hands-down the best store-bought pasta sauce brand. We keep a jar in the pantry at all times just in case we have a busy night and want to throw together a quick pasta dinner. I usually pair the sauce with ground turkey and serve it over legume-based pasta. Easiest dinner ever.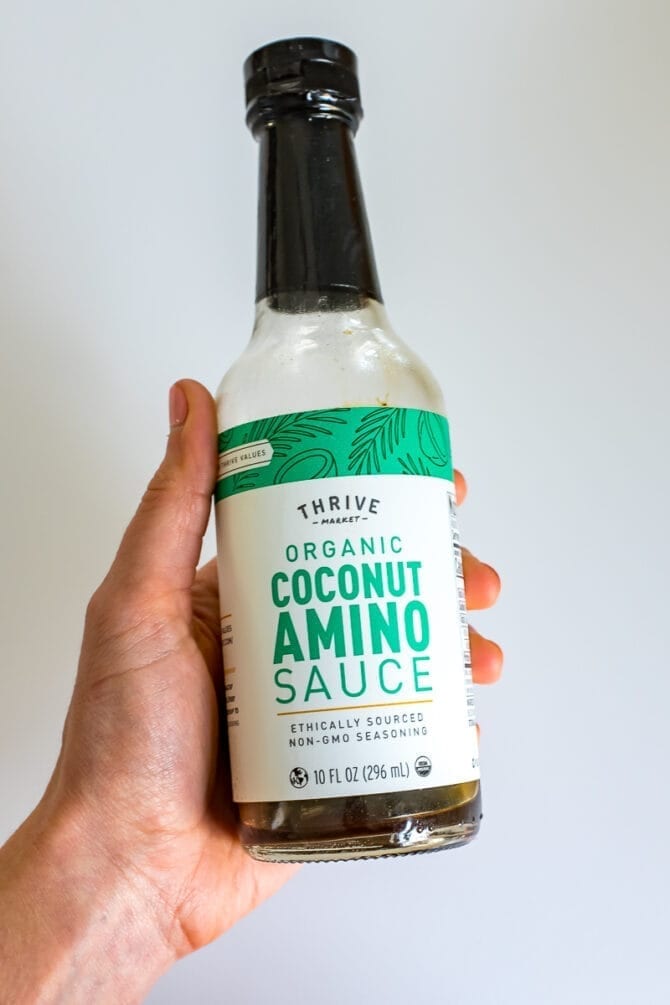 Coconut aminos – If a recipe ever calls for soy sauce or tamari, you can sub for coconut aminos! It's slightly sweeter in flavor, but tastes super similar. Bonus points for being gluten-free and paleo-friendly! $6.99 at Whole Foods –> $4.99 at Thrive
Bragg's apple cider vinegar – Y'all know I love my ACV. I always have a large jar on hand for my daily apple cider vinegar drinks and for recipes. $14.99 on Amazon –> $5.29 at Thrive
Primal Kitchen and Tessamae's Dressings – Thrive carries two of my favorite brands for healthy store-bought salad dressings.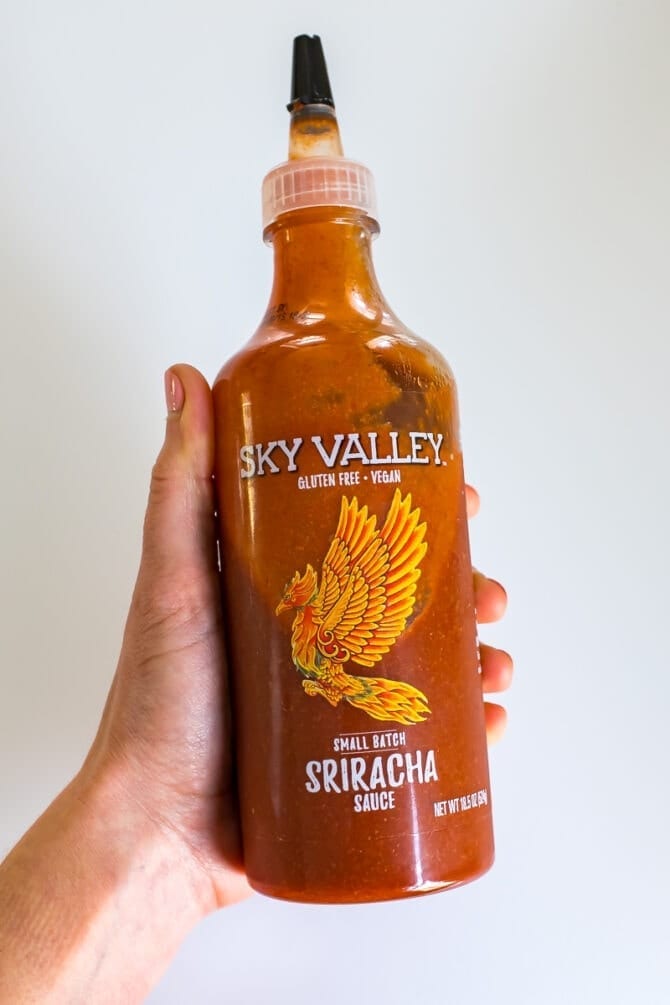 Organic sriracha – My love of sriracha runs deep so we always have this on hand. $11.83 on Amazon –> $5.99 at Thrive
Cholula hot sauce – I always have this hot sauce in the fridge. Everything is better with a little spice, right? I'm on a Cholula kick lately, but Thrive Market has a bunch of great hot sauce options!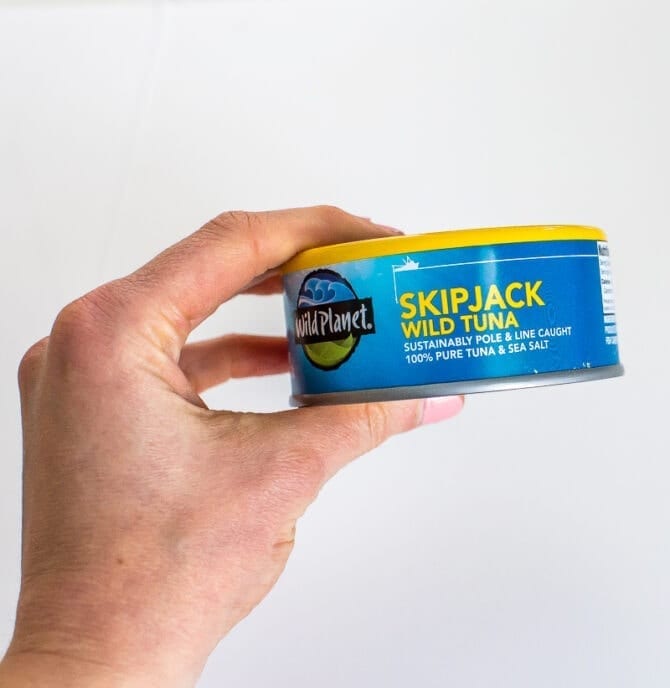 Canned Tuna
Wild Planet tuna – This canned tuna is a true staple for my pantry. It's wild-caught and tastes so much better than other canned tuna I've tried. I love having these on hand to add some extra protein to a salad or grain bowl! Quick, easy and delicious. Psst… one of the recipes in my meal plan uses this canned tuna! $16.00 at Whole Foods –> $14.24 at Thrive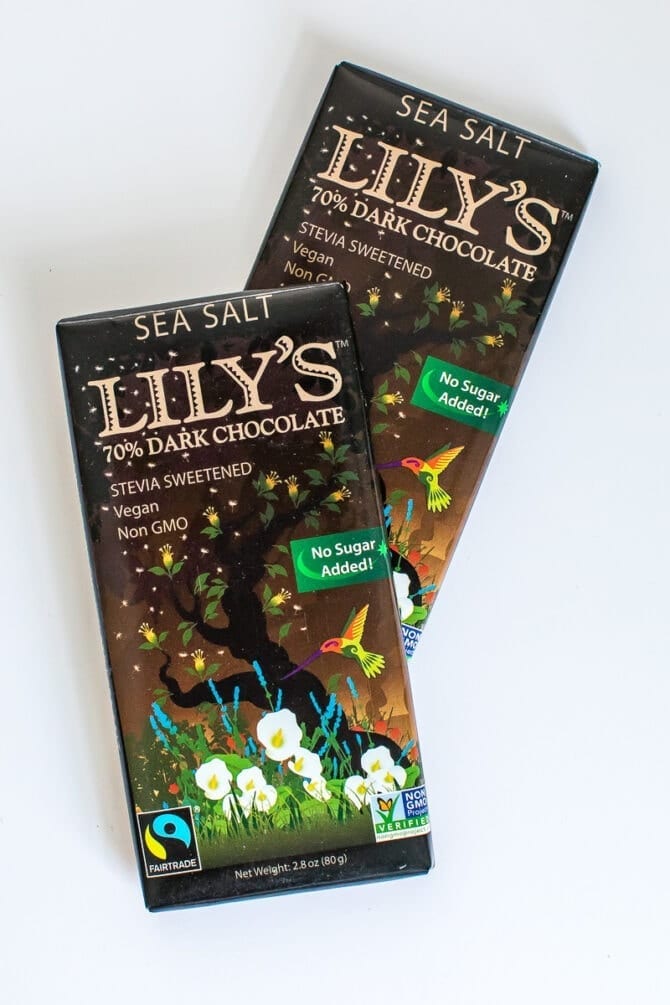 Chocolate and Baking Supplies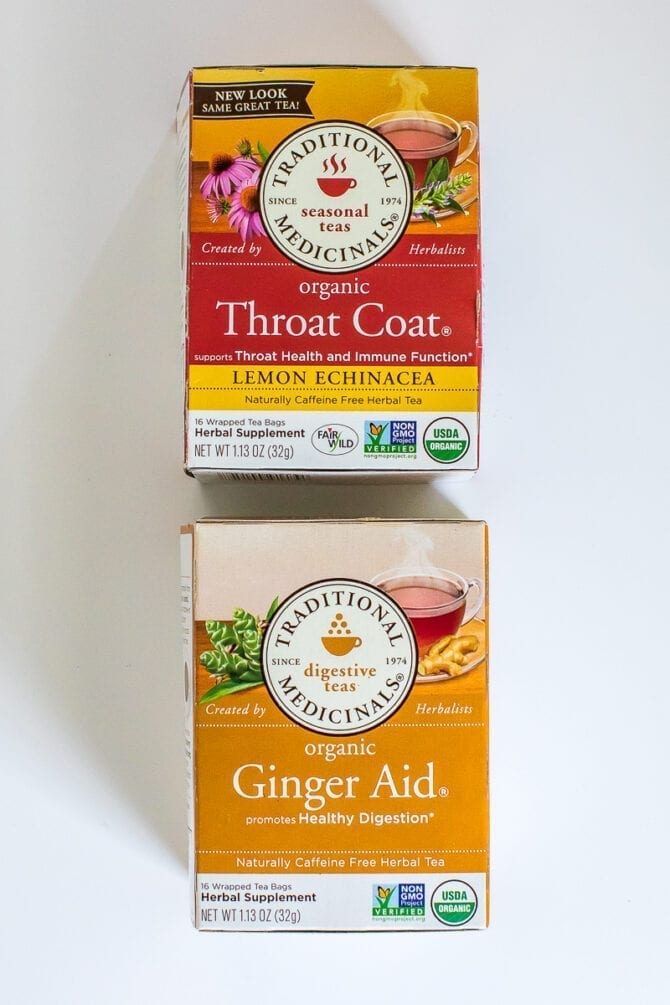 Teas and Elixirs
Traditional Medicinals tea – Traditional Medicinals is my go-to brand for therapeutic teas. We always have Throat Coat on hand. It's great for easing a scratchy throat and Ginger Aid is super helpful for any digestive issues.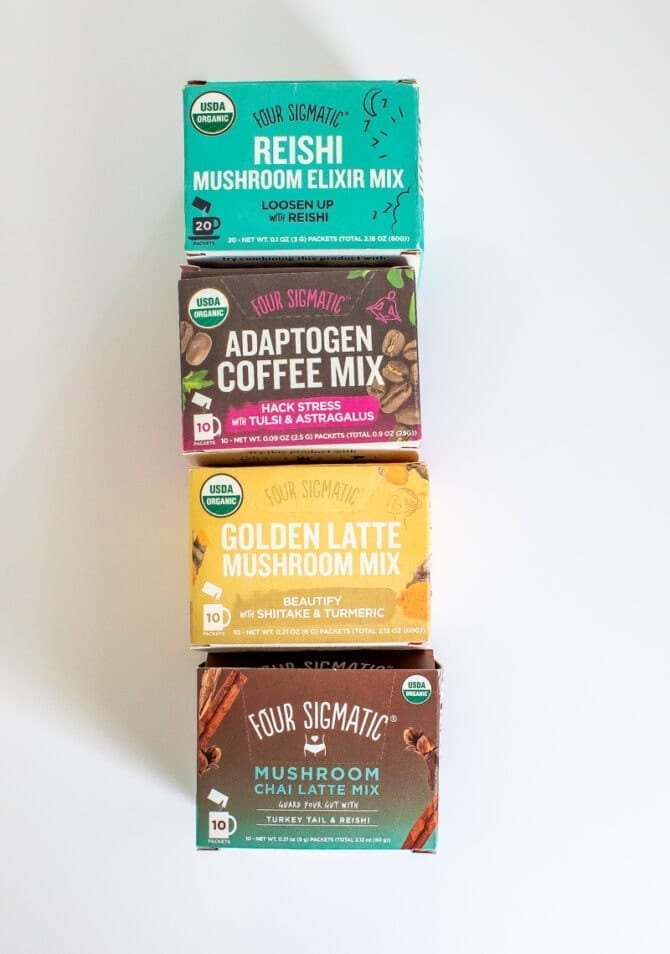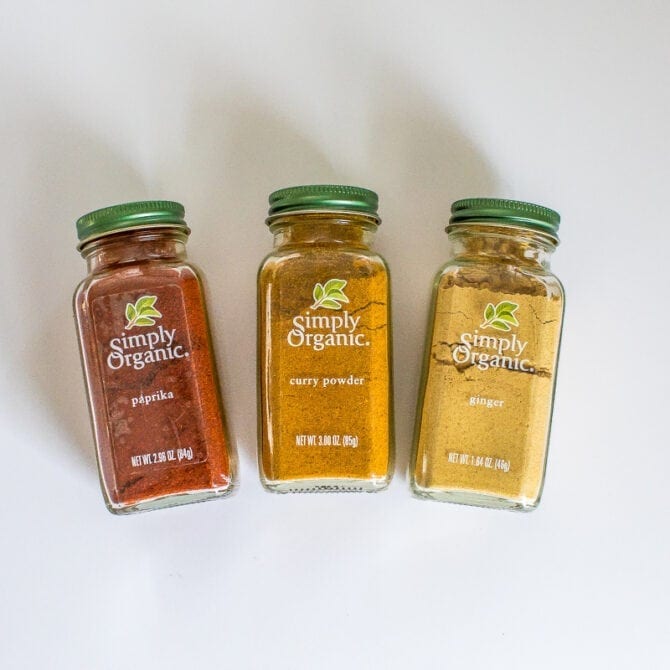 Organic Spices
I love that Thrive offers a variety of organic spices, including my favorite brand Simply Organic. Here are some of my go-tos:
Snacks
Siete Tortilla Chips – I am a chip l-o-v-e-r and these Siete grain-free chips are at the top of my list!
Supplements + Misc