How to Stock a Healthy Pantry
33
Published Mar 21, 2020, Updated Jul 28, 2021
Tips from a health coach about how to stock a healthy pantry so you always have food on hand to make healthy and delicious meals!
One key to making healthy eating easier is making sure your pantry is stocked with healthy foods.
I always joke that Isaac and I have way too much food in the house for two people, but then again I don't ever complain when I look up recipes and already have all the ingredients on hand!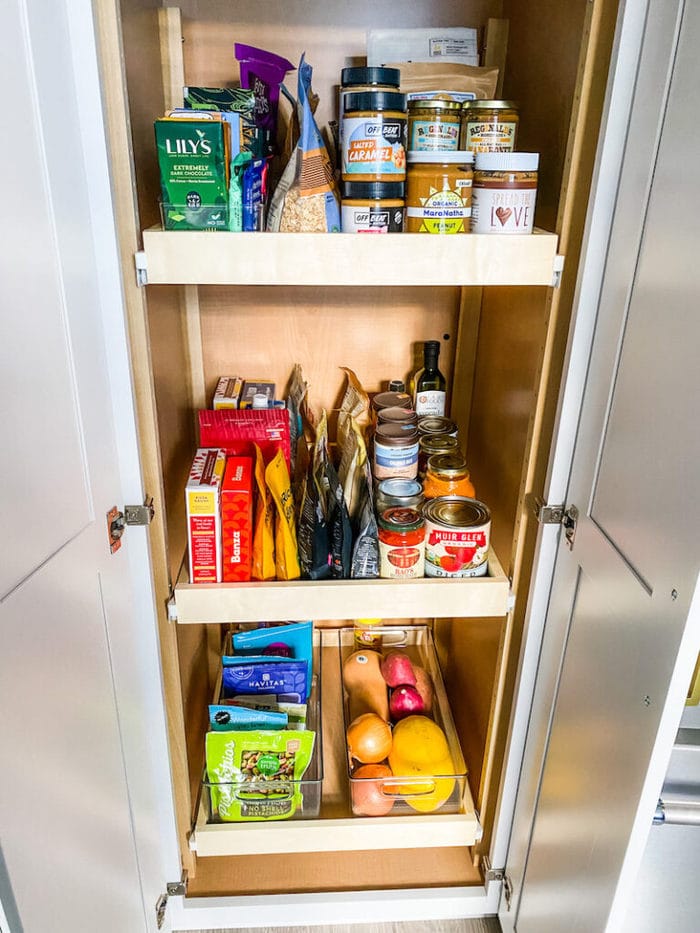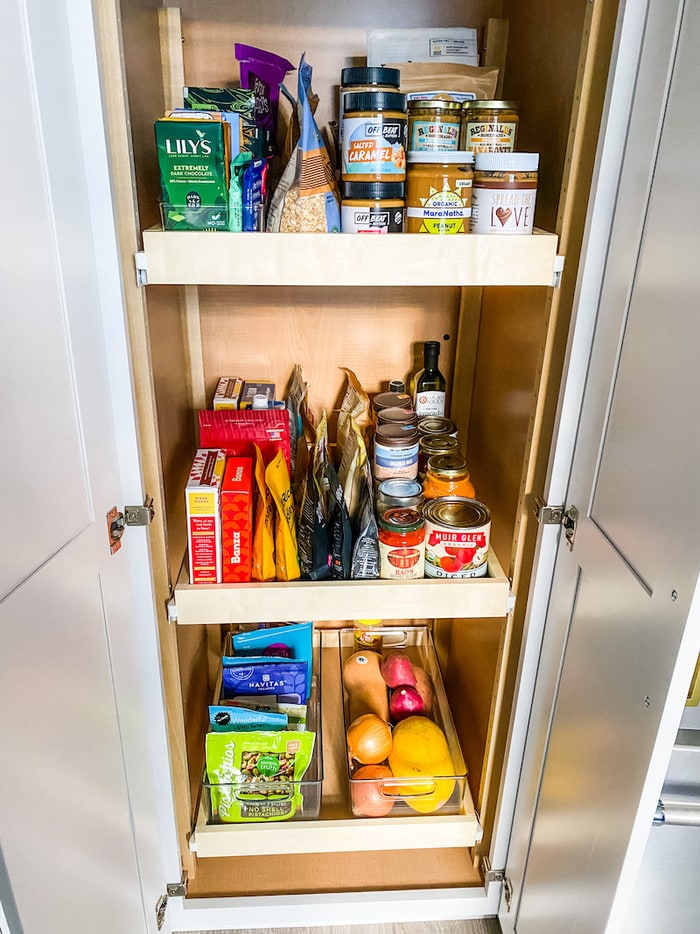 Once you have your pantry stocked with these healthy staples be sure to check out my healthy pantry staple recipes for a roundup of quick and easy meals you can make.
Healthy Pantry Staples to Keep on Hand
Grains and Legumes
Oats

(steel cut and old fashioned)

Quinoa

Rice

Dry beans like c

hickpeas, red beans, black beans and lentils

Pasta (I like legume-based pastas)
Canned/Packaged Goods
Crushed tomatoes, diced tomatoes and tomato paste
Marinara

Canned coconut milk

Canned pumpkin

Canned tuna

Vegetable and chicken broth

Shelf-stable non-dairy milk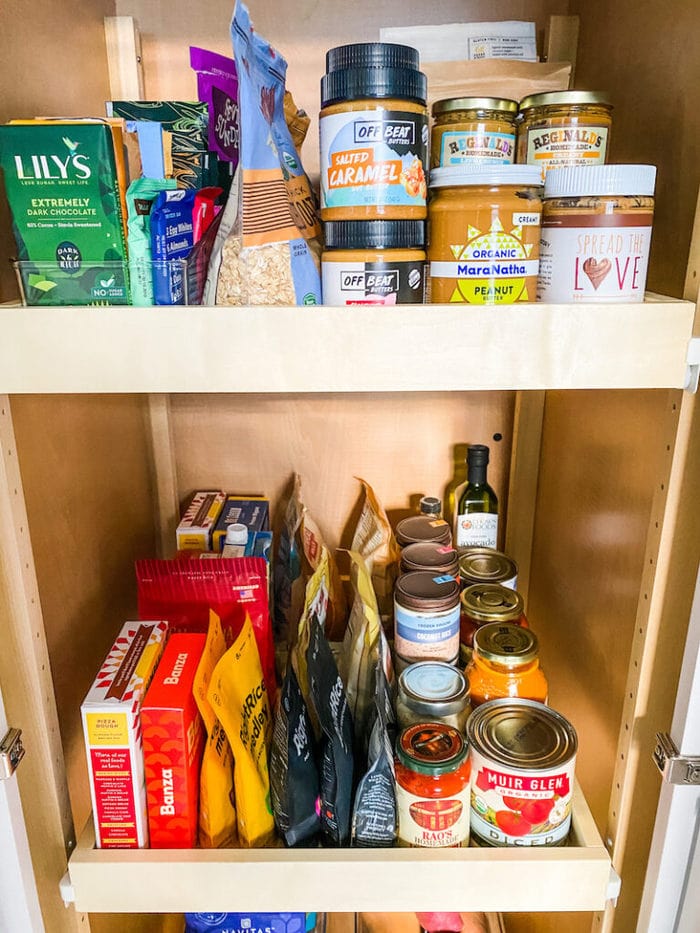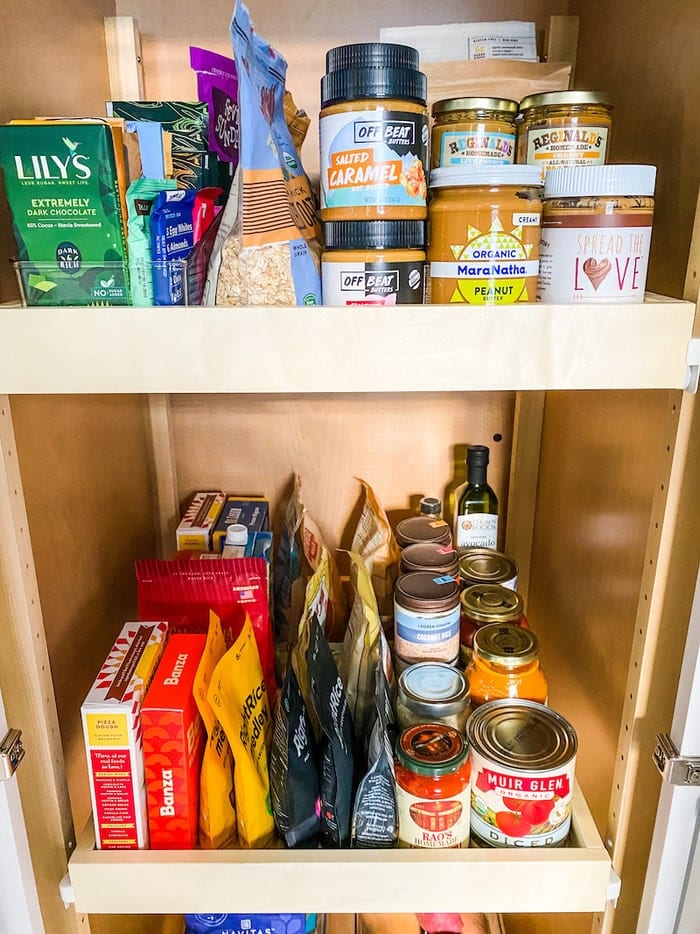 Nuts, Seeds and Dried Fruit
Nuts (almonds, walnuts, cashews, pecans, pistachios, etc.)

Chia seeds

Flaxseeds

Sunflower seeds

Shredded coconut

Dried fruit (dates, raisins, cranberries, blueberries, etc.) 

Nut/seed Butter (almond, coconut, peanut, sunflower, tahini, etc.)
Oil and Vinegar
Oil (coconut, avocado, olive, etc.) 

Vinegar (balsamic, apple cider vinegar)
Condiments
Ghee

Ketchup

Mustard

Tamari, soy sauce or coconut aminos

Maple syrup

Salad dressings

Sriracha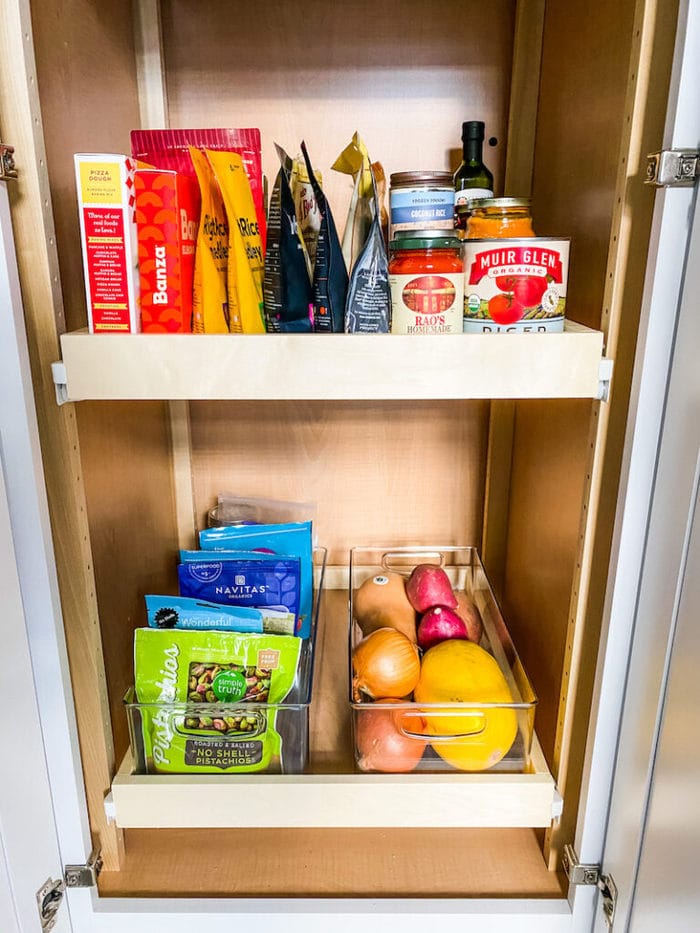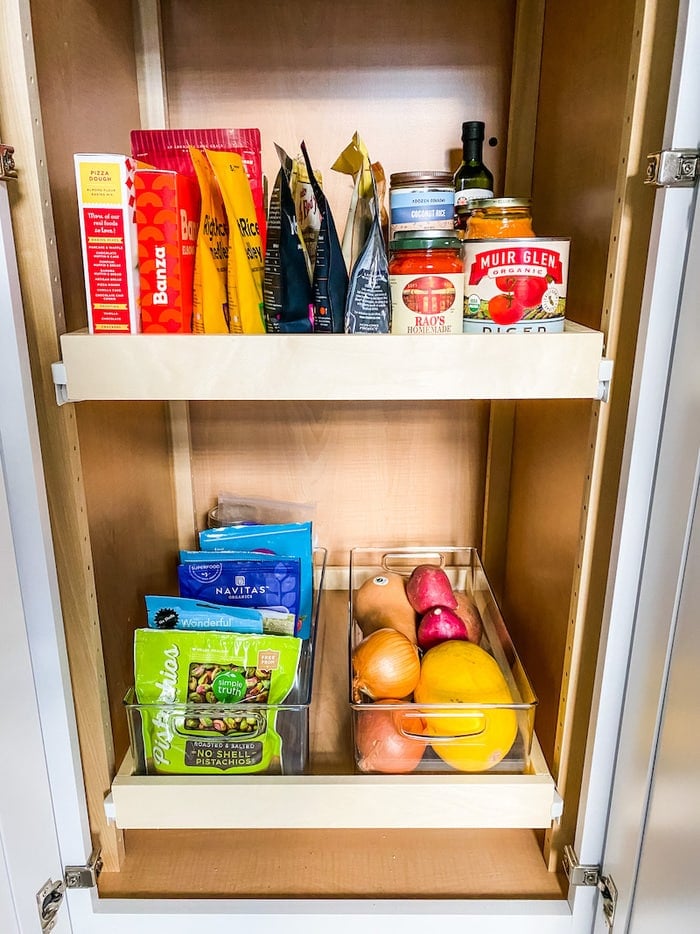 Long Lasting Veggies
Onions

Garlic 

Potatoes (sweet potatoes and white potatoes)

Winter squash (spaghetti squash, butternut, acorn, etc)
Baking Supplies
Grain-free flours (almond, coconut, oat, etc.)

Coconut sugar

Honey
Chocolate chips

Baking soda / baking powder
Fridge Staples
Eggs

Veggies (lettuce/ spinach, tomatoes, carrots, broccoli, cauliflower, bell peppers, ginger root etc.)

Fruits (lemons, limes, apples, oranges, grapes, blueberries, avocados, etc.) 

Meat & Seafood (chicken, ground turkey, salmon)

Tofu

Tempeh 

Yogurt 

Hummus

Feta cheese 
Freezer Staples
Veggie burgers

Frozen fruit (I love blueberries, banana, and mango)

Frozen veggies (my faves: stir-fry veggie blends, edamame, cauliflower rice, broccoli, peas and corn)
Frozen seafood (salmon and shrimp are my go-tos)

Whole grain bread and English Muffins