A healthy and simple no-sugar added mixed berry chia seed jam made with frozen mixed berries, chia seeds and vanilla. 
A couple years ago I shared a recipe for easy strawberry chia seed jam and my readers went crazy. Tons of people have made the jam. The post got over 100 comments and the photos have been pinned thousands of times. Chia seed jam power!!
Given the recipe's success, I decided to make a new version that highlights the versatility of the recipe. This time I'm using a mixture of berries and I've add a little vanilla extract for a hint of sweetness. Feel free to use the recipe as a guide and use whatever fruit you have on hand. I used berries but you can certainly experiment with other flavors!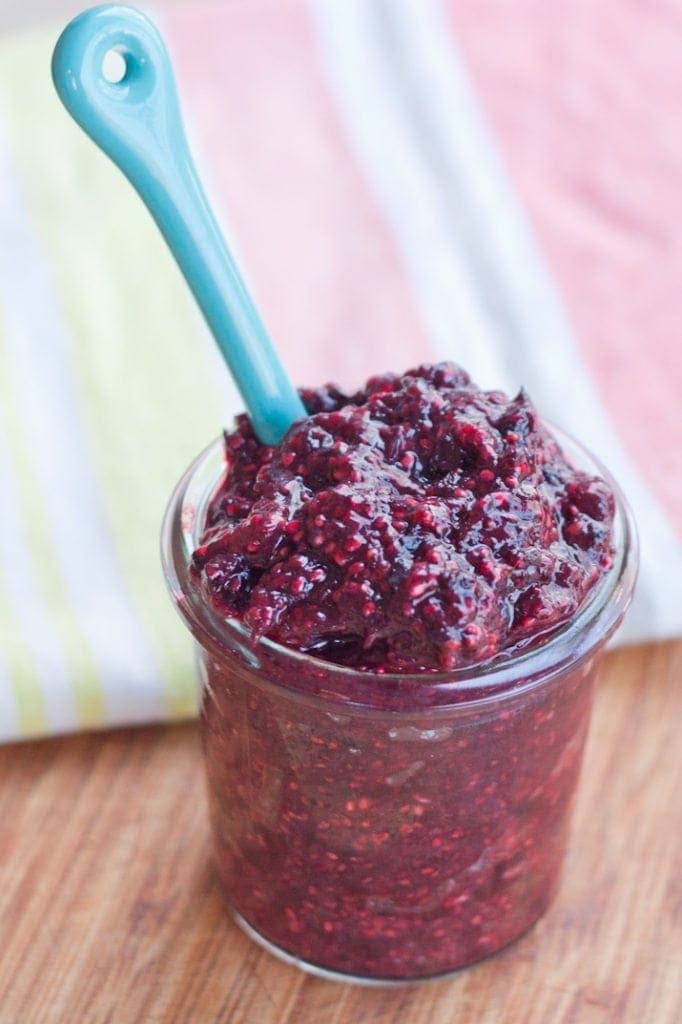 Use this jam any way you use regular jam — slathered on toast, poured on overnight oats, as a topping for protein pancakes, for a peanut butter and jelly sandwich or in dessert recipes that call for jam. I bet you'll be surprised by all the different uses you'll find for this mixed berry chia seed jam. It's delish!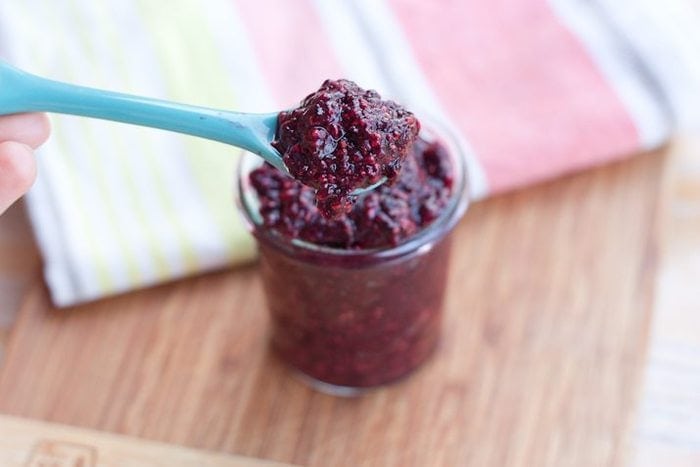 Print
Mixed Berry Chia Seed Jam
Author:

Yield:

8
---
Ingredients
2 cups mixed berries (frozen or fresh)
2 tablespoons chia seeds
1 teaspoon vanilla
stevia, to taste (optional)
---
Instructions
If using frozen berries, let them thaw.
Place berries and chia seeds into a blender or food processor and pulse until well combined.
Taste and add stevia if necessary. I used 2-3 drops of liquid stevia, but I don't think it would be necessary with super sweet berries. It just depends on how sweet you want your jam.
Cover the mixture and place in the fridge for about 30-60 minutes to set. Enjoy!
Keep leftovers in a covered container in the fridge. The jam should stay good for at least a week.
What your favorite way to use jam?