What is Jicama + 12 Jicama Recipes
15
Published Aug 08, 2018, Updated Jan 13, 2022
Jicama is a low-carb, low-calorie root vegetable that can be eaten raw or cooked! Below you'll find over a dozen jicama recipes to try.
Lately I've been on a mission to eat more veggies, and I've been on such a jicama kick! I'm always craving crunchy foods, so I love that jicama is extra crisp and refreshing at the same time. Such a perfect veggie for summer!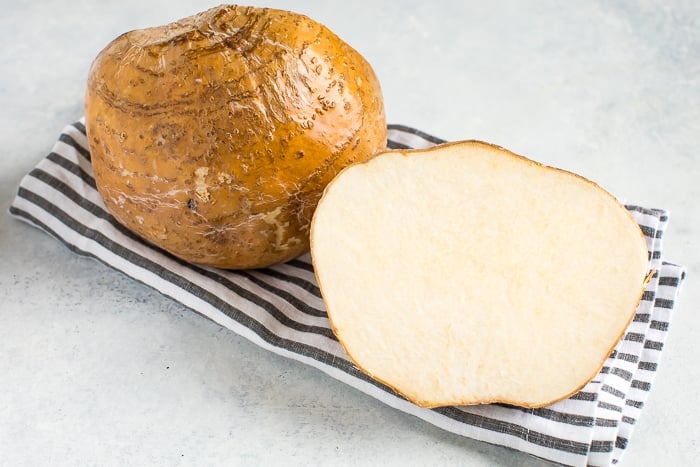 If you're unfamiliar with jicama, I've got you covered. In this post, I'll share a few quick facts as well as 12 recipes to inspire you to experiment with jicama this summer.
What is Jicama?
Jicama is a root vegetable that shares the same color and shape as a turnip, but is about 2-3 times the size. It has weathered brown skin (to be peeled before eating) that covers a white flesh, with a texture similar to that of a water chestnut or crisp pear.
What Does Jicama Taste Like?
Some people describe the taste of jicama similar to that of an apple, but more neutral and certainly less sugary. Nutritionally speaking, jicama is much lower in carbohydrates than a potato. A 1/2 cup of raw jicama is 25 calories with less than 6 grams of total carbohydrates. It is also rich in fiber (with 3 grams per serving) and vitamin C (20 percent of the recommended daily intake!).
Can You Eat Jicama Raw?
You sure can – raw jicama is amazing. I read somewhere that it's like a savory apple, and I'd say that's pretty spot on! Just be sure to peel the skin off first before consuming. I personally love it raw and have been reaching for it often lately instead of carrot sticks as an afternoon snack – I love dipping it in hummus or chopping it up for salads.
Pro tip: you can find pre-chopped jicama sticks at Trader Joe's and Kroger. A little more expensive, but so convenient.
Can You Cook with Jicama?
Yes! I'm obsessed with jicama fries, but you can also bake it whole like a potato, slice it into chips and bake it, or chop it into cubes for stir-fry, stews and soups.
Are you convinced to try it yet? I hope so — now it's time for those 12 jicama recipes!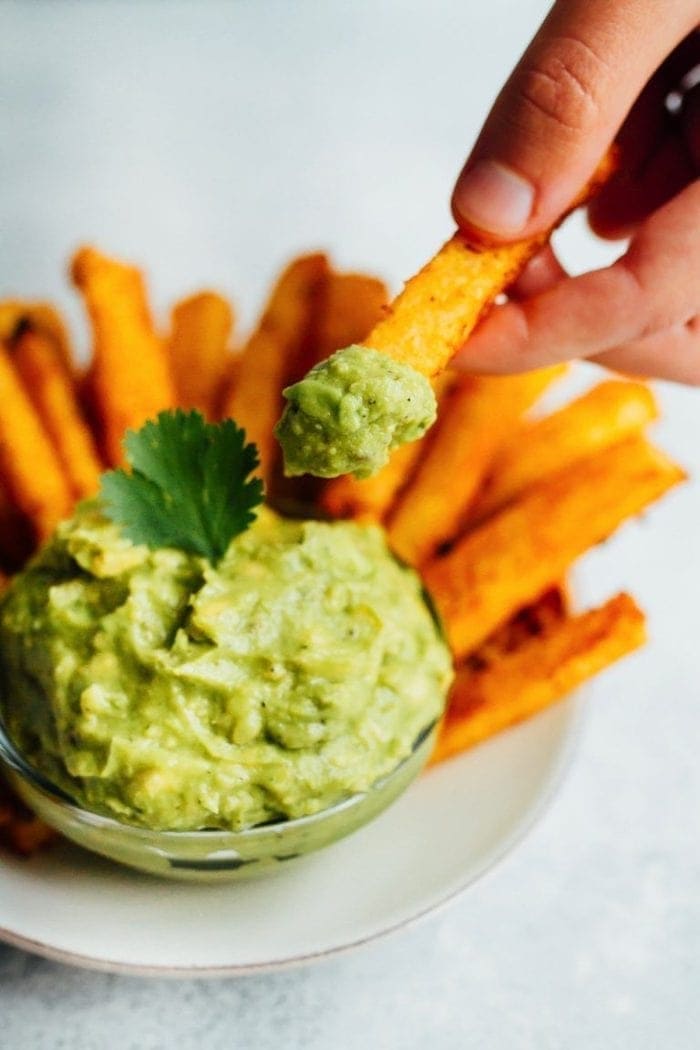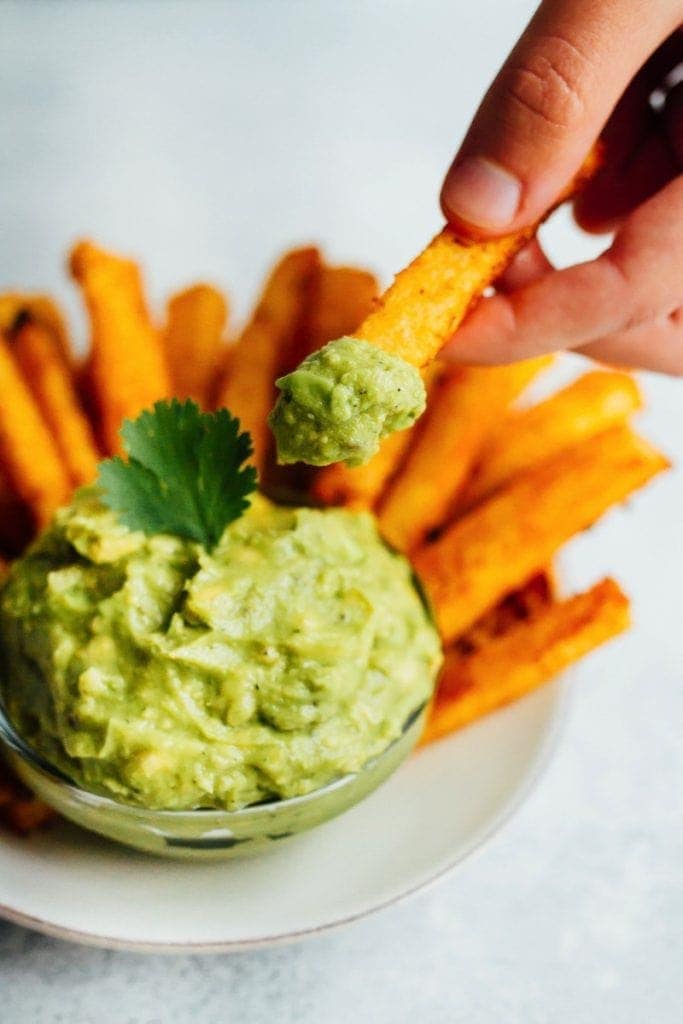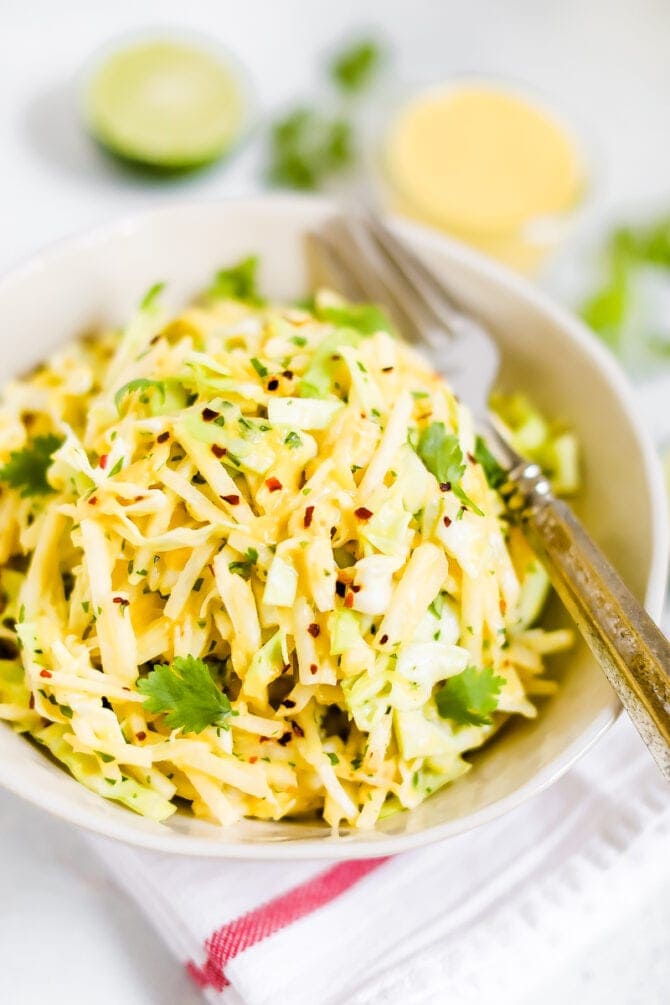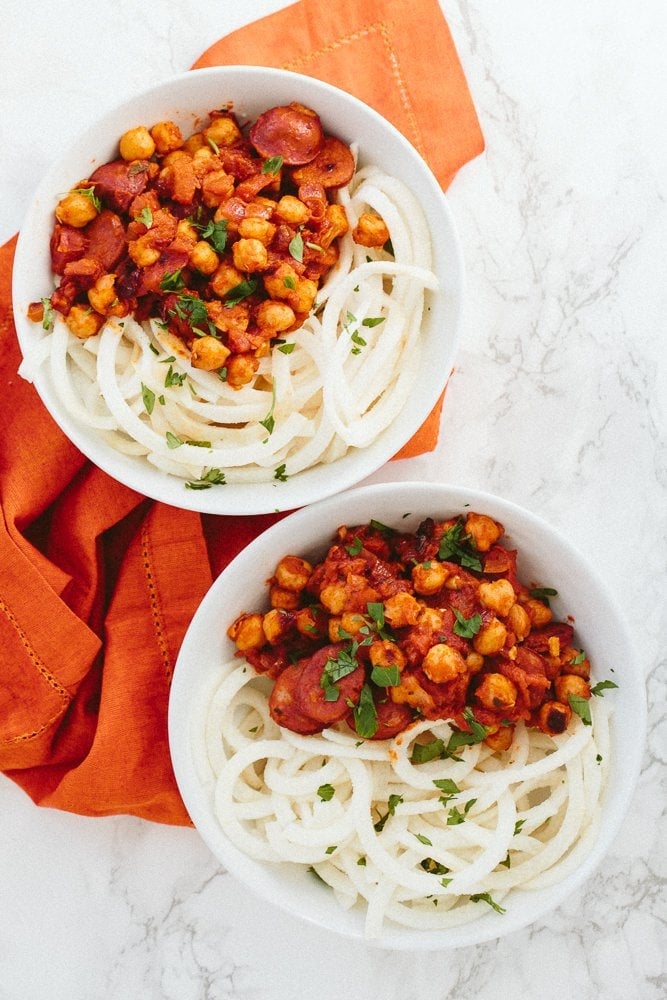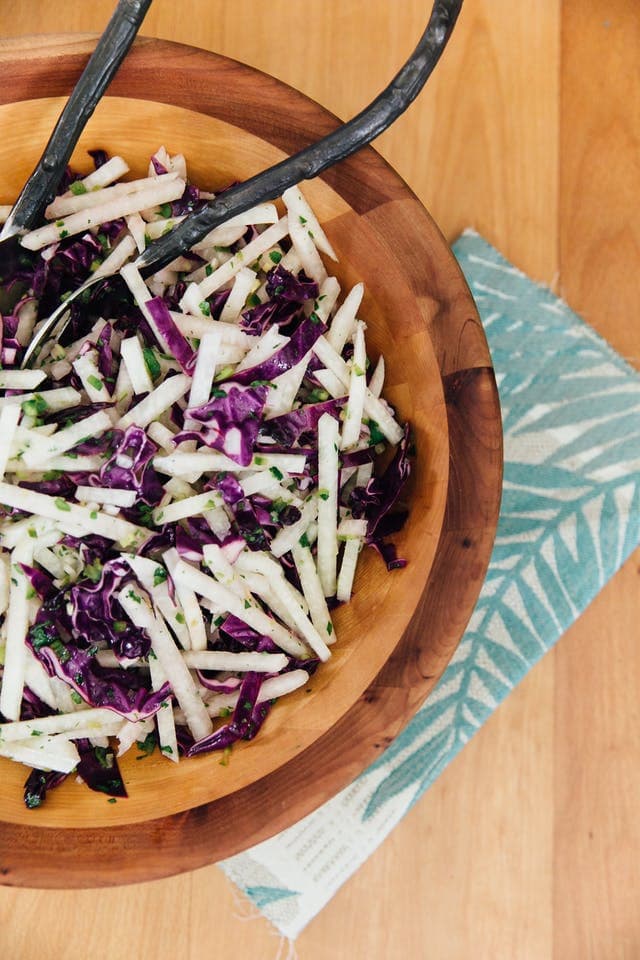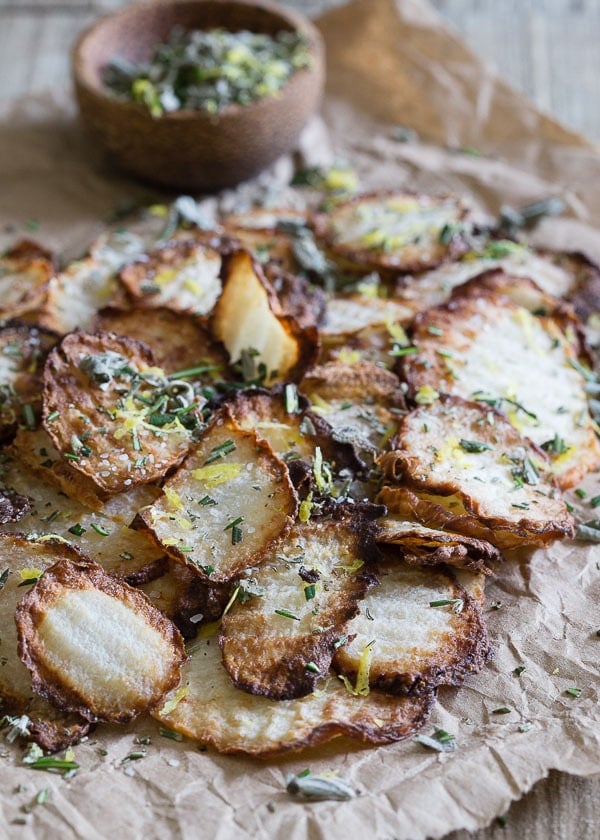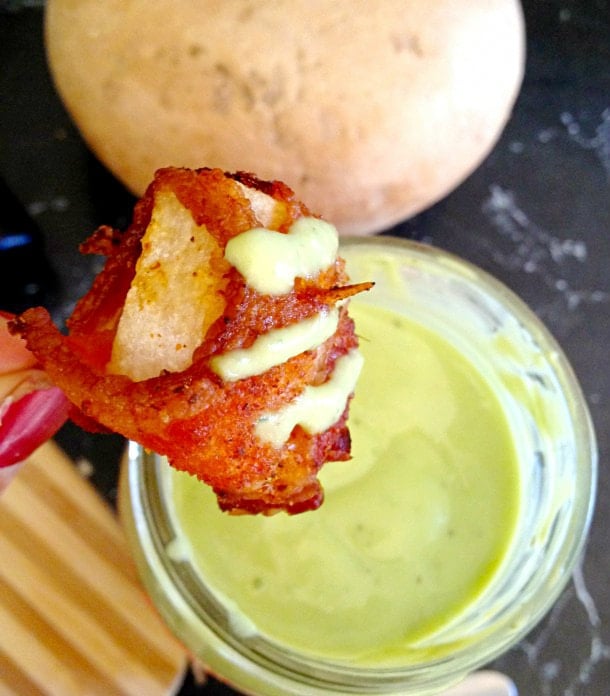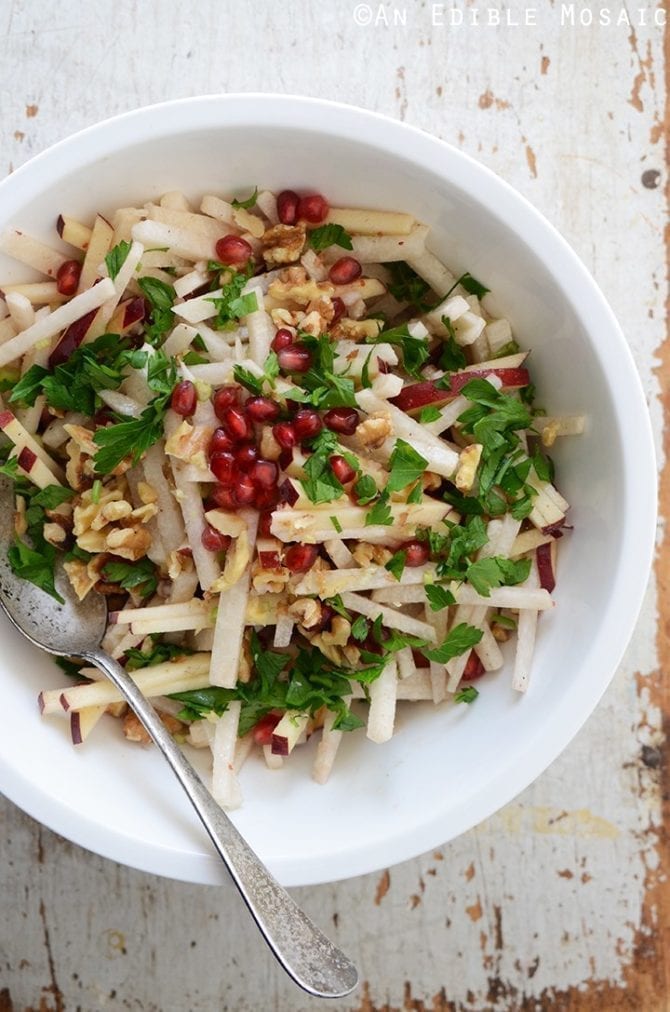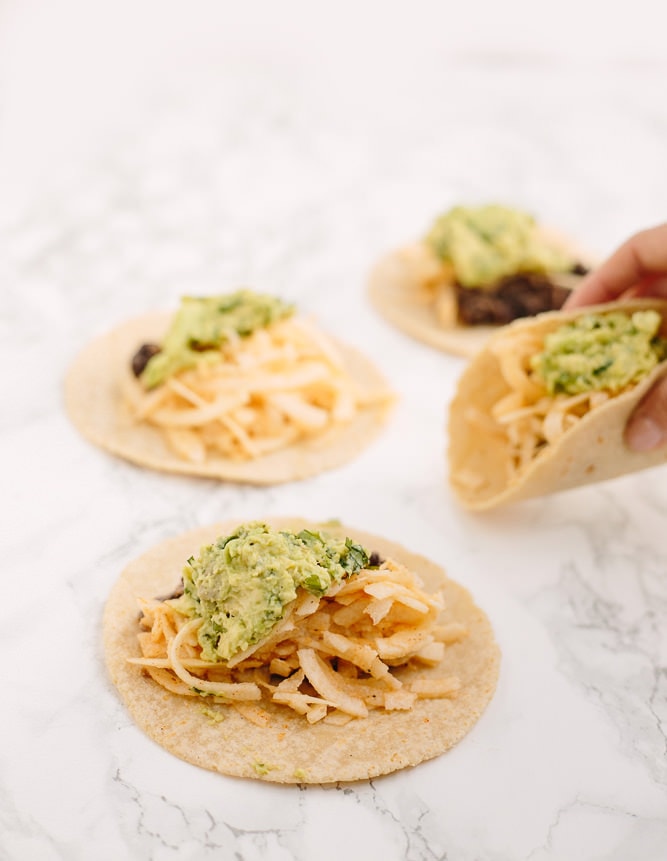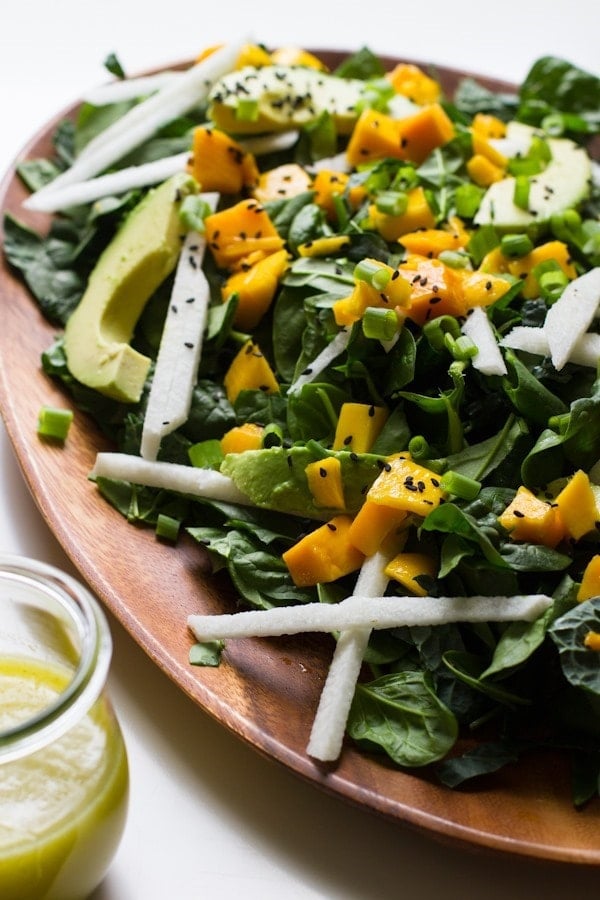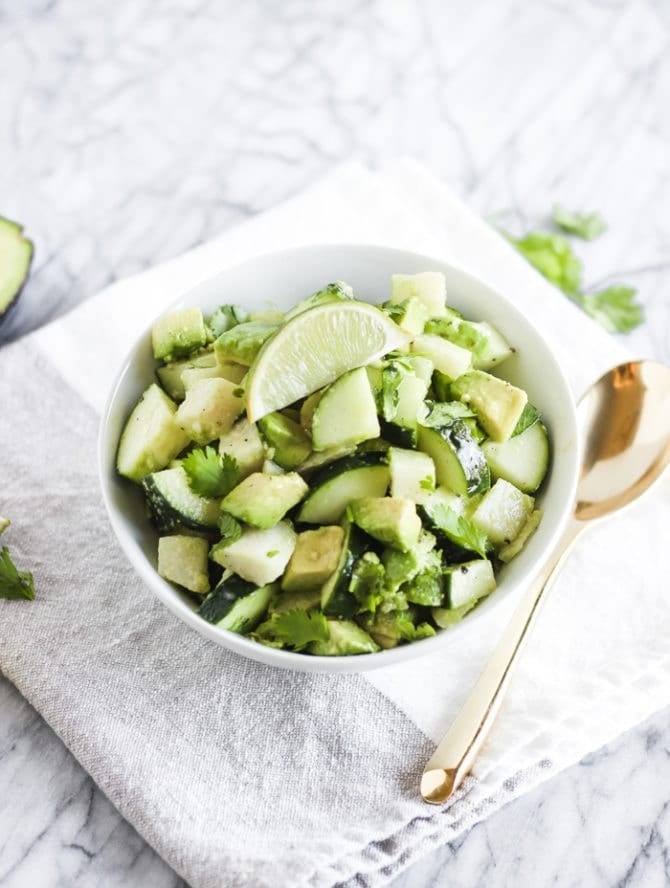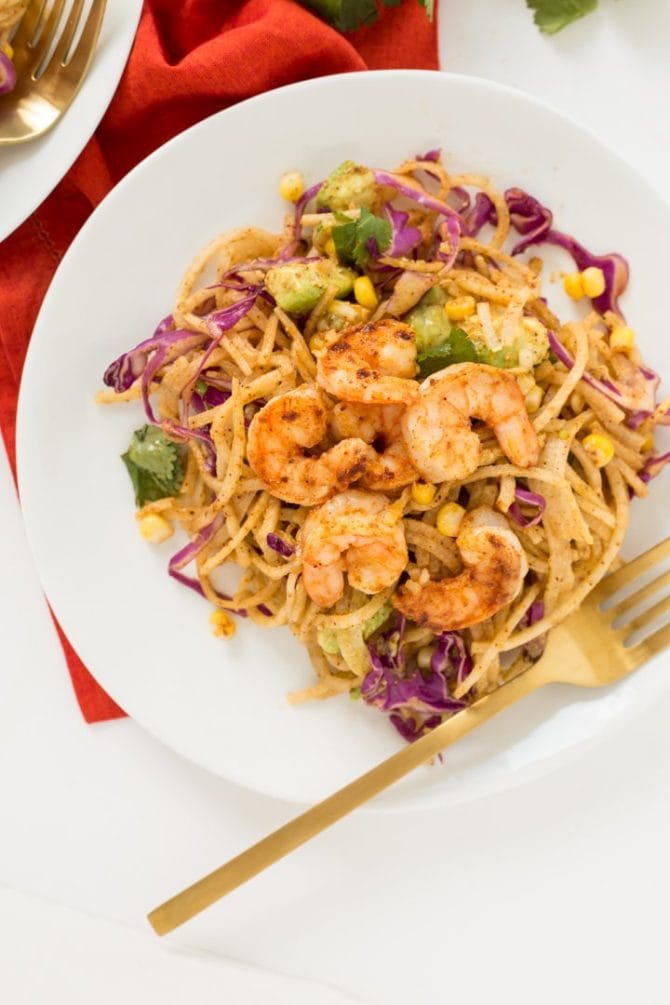 Do you love jicama? How do you like to eat it? Please share any of your favorite recipes below.