Boost your morning with a healthy apple cider vinegar drink that tastes like apple pie.
Hi and happy Sunday to you! I'm off to Northern Virginia to hang out with friends this morning, but I wanted to pop in really quick and share one of my favorite morning drinks with ya.
As most of you probably know I'm a HUGE fan of apple cider vinegar (ACV) and for good reason. Among other things, it's been known to help balance pH levels, lower blood sugar levels and even help with weight loss! I have a whole post detailing the health benefits of apple cider vinegar so be sure to check that out if you're interested in the WHY behind my healthy obsession with this vinegar.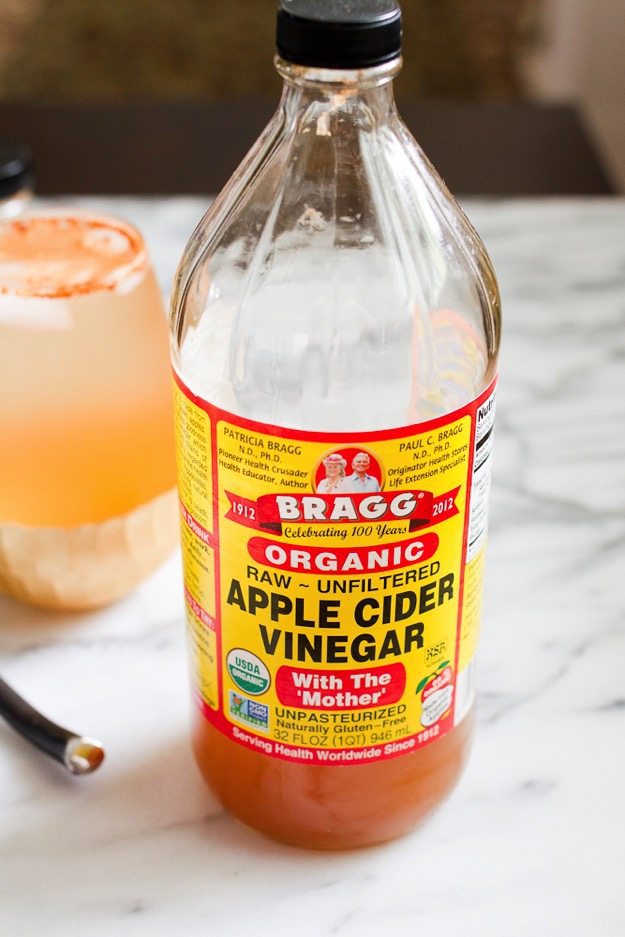 I drink it daily and try to get all my health coaching clients to do so as well. It's definitely pungent at first, but after drinking it regularly you get used to the flavor and it's easy to drink plain mixed with a little water. That said, some days I still enjoy making it taste delicious using recipes like this Grape and Apple Cider Vinegar Antioxidant Drink or the Apple Pie Apple Cider Vinegar Drink I'm sharing today.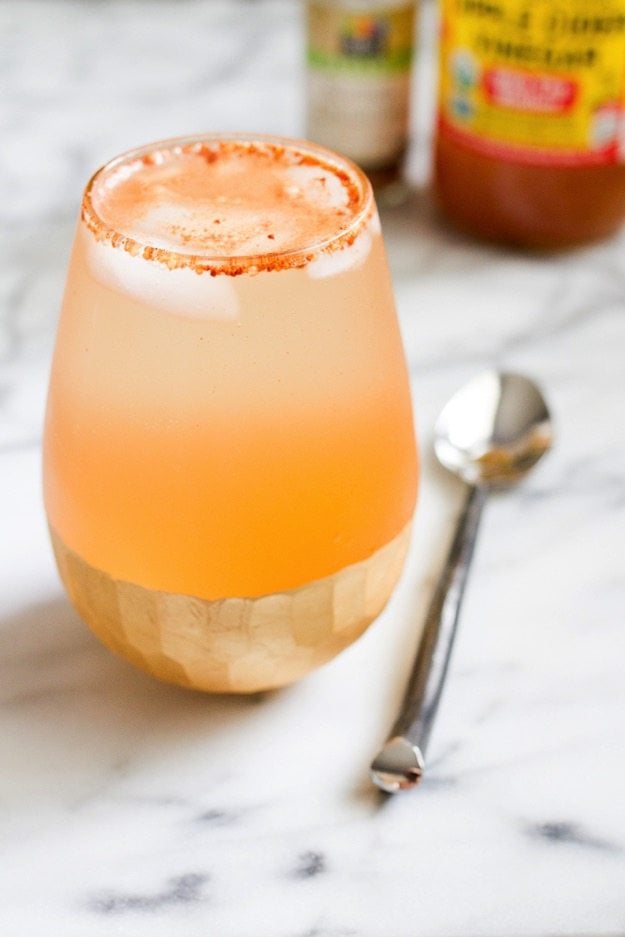 It feels a bit more like a treat when prepped this way… especially when served out of a fancy stemless wine glass. It's almost like your drinking an actual cocktail. Almost.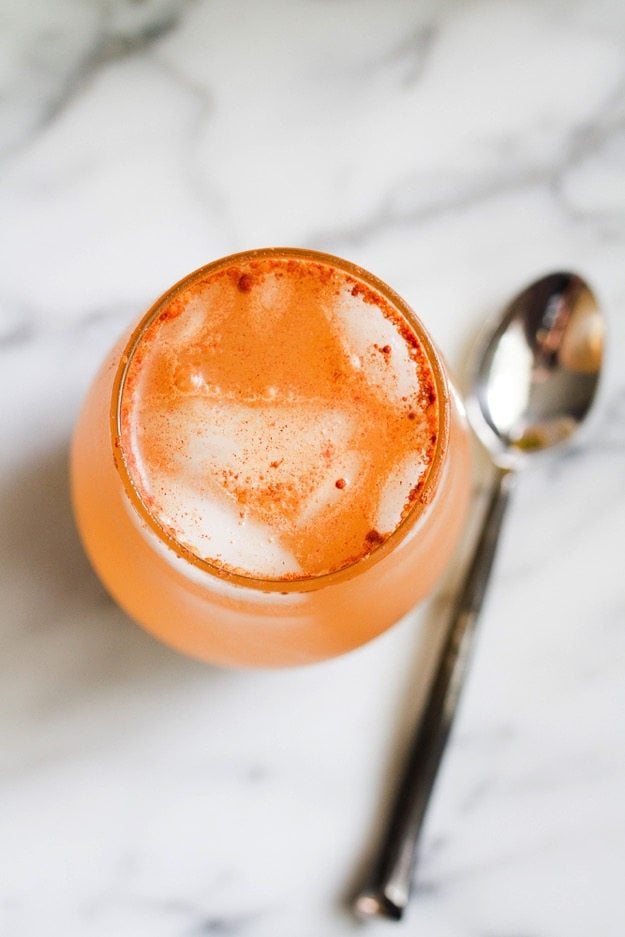 Ready to give your morning a healthy boost with apple cider vinegar? Try this apple pie apple cider vinegar drink tomorrow. This recipe is particularly good for people who can't stand the strong taste of apple cider vinegar or those just starting out with it! I hope you like it as much as I do.
Apple Pie Apple Cider Vinegar Drink
1
adjust servings
Ingredients
2

Tablespoons apple cider vinegar

2

Tablespoons no sugar added organic apple juice

6

ounces of cold water

sprinkle of cinnamon

1-2

cubes of ice
Instructions
Combine all ingredients in a cup and stir or shake to combine. Taste and add more stevia if necessary. Serve chilled or over ice.
A couple notes:
Be sure to buy raw unfiltered organic apple cider vinegar (like Bragg's). This variety has the "mother," strands of proteins, enzymes and friendly bacteria that give the product a murky appearance similar to kombucha.
Don't take shots of plain apple cider vinegar! I hear of people doing this all the time and it's not good. Apple cider vinegar is highly acidic and can damage your tooth enamel or the tissues of your mouth and throat. Always dilute it with water.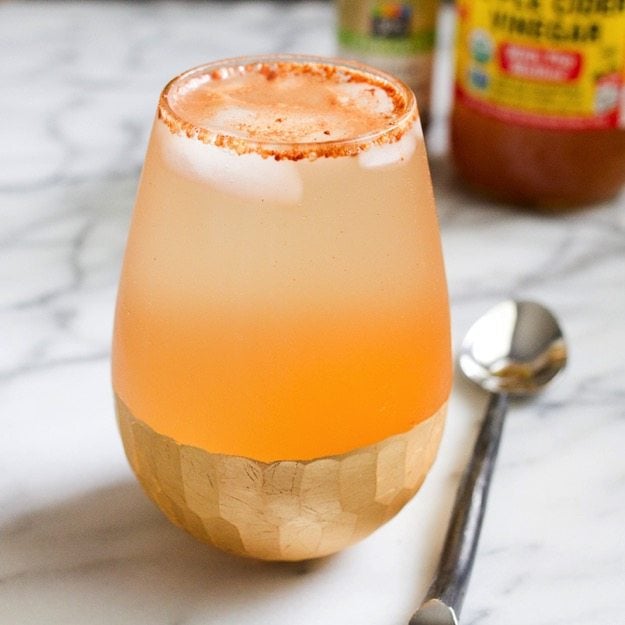 If you try this apple cider vinegar cocktail leave a comment here on the post or tag me on social media (@eatingbirdfood). I'd love to hear what you think!