7 Day Healthy Meal Plan & Shopping List
30
Published Jan 07, 2017, Updated Aug 09, 2021
A 7 day healthy meal plan with delicious, clean-eating breakfast, lunch and dinner options for the whole week. Download the printable PDF for the full plan, shopping list, meal prep tips and snack ideas!
Last year around this time I posted a 5-day clean eating meal plan that everyone LOVED. I heard back from so many of you saying that you used the plan to jump back into healthy eating for the new year and that you enjoyed the recipes. This sort of feedback gets me super excited so this year I'm offering another healthy meal plan, only it's even better than last year because I'm giving you a full week's worth of meal ideas, a shopping list, meal prep tips and snack ideas. Woot!

What is the 7 Day Meal Plan?
The 7 day healthy meal plan focuses on whole foods and each meal has a balance of lean protein, healthy carbs and fat. All of the recipes are gluten-free and many are vegetarian, although there are a few recipes with meat. They're all easy to make, absolutely delicious and most can be made in advance. Each recipe typically makes 2-4 servings so you'll likely have leftovers and won't have to spend your entire week in the kitchen.
I've designed the meal plan for Monday-Sunday, but it's helpful to hit up the grocery store and do some prep work the Sunday before so you're prepared. You'll see all the meal prepping tips in the downloadable PDF.
The meal plan is listed below with links to all of the recipes, but I also have a beautifully designed printable PDF copy for download. Simply submit your email address below and I'll email you the printable meal plan and shopping list!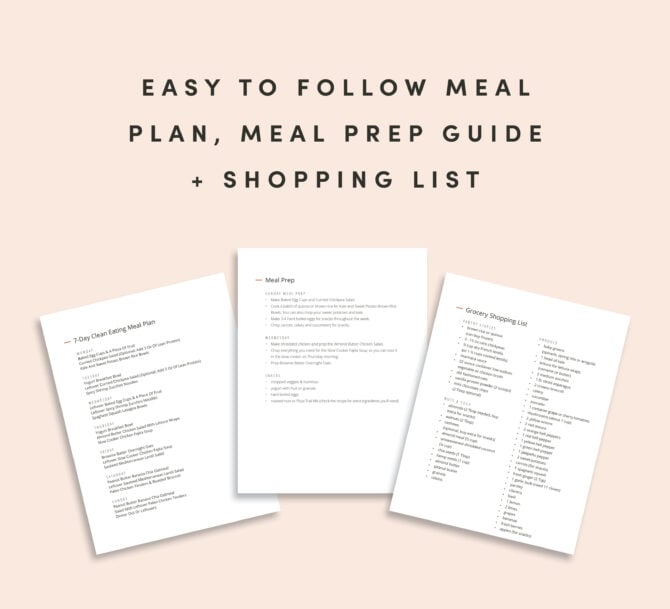 How to Use This Meal Plan
Start by taking inventory of your week. When do you have super busy days? When do you have plans at night? Be realistic about when you'll have time to make dinner and when you won't. Print off the grocery shopping list and head to the grocery store once to get everything you need. I've laid out what you need to prep Sunday night and what you'll want to prep Wednesday night. I like breaking up my meal prep into two days so you can just spend a couple hours in the kitchen each day.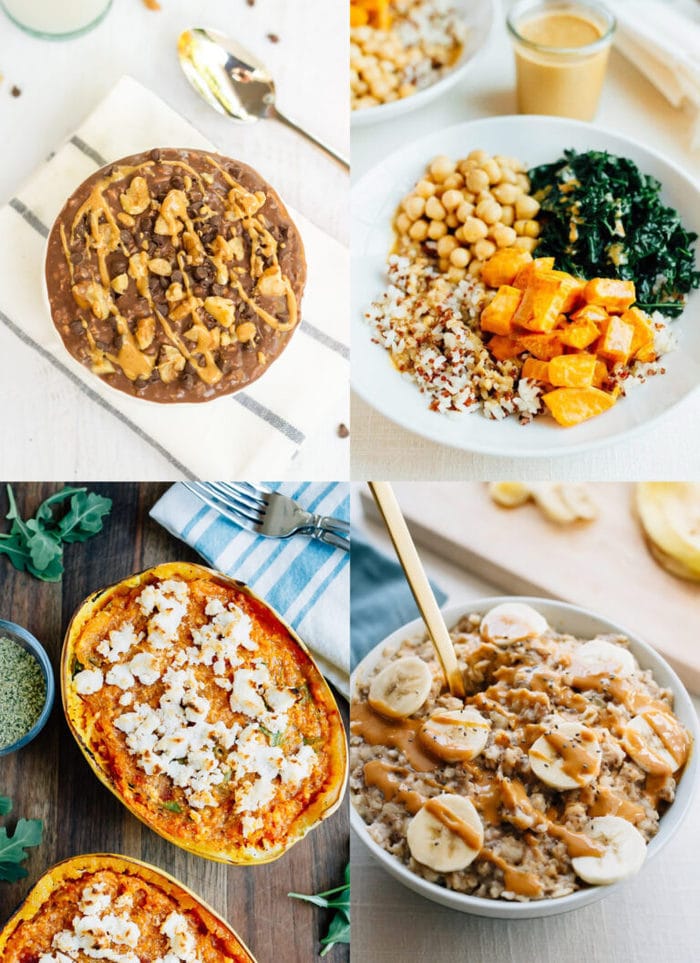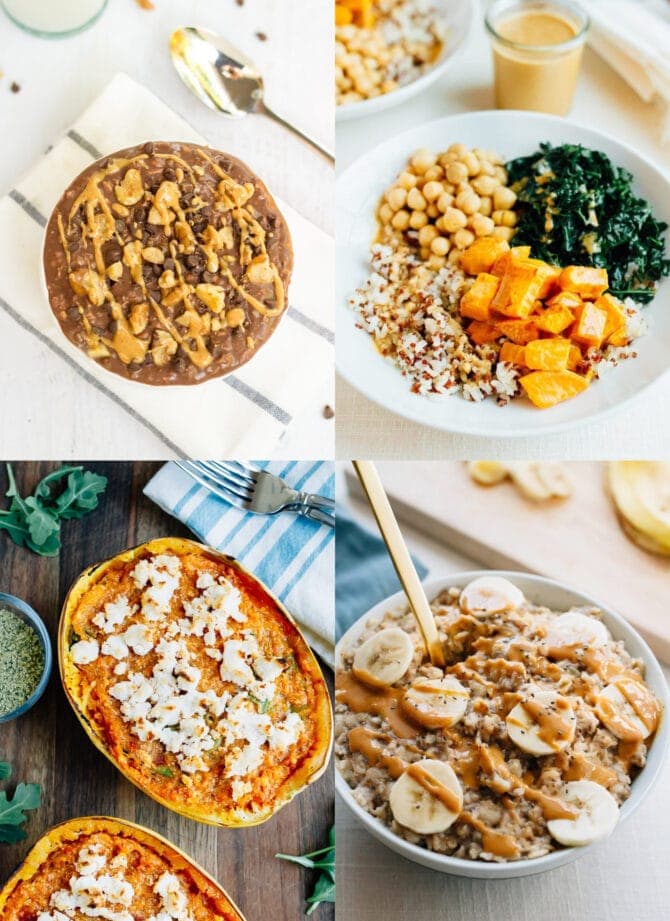 Want More?
Lucky you, I've created a 6-week meal plan that follows the same format as this 7-day meal plan. I give you SIX weeks of meal plans, recipes, grocery shopping lists and prep guides. For a limited time, it is available in print or digital versions. Click here to grab your copy now and master meal prep once and for all!
If you try the meal plan, I'd love to hear what you think. Leave me a comment on this post or share via social media. Just don't forget to tag me (@eatingbirdfood) so I find it.