2-Ingredient Hummus Deviled Eggs
39
Published Apr 02, 2014, Updated Jul 22, 2023
Make these hummus deviled eggs with two simple ingredients, hummus and hard boiled eggs! Perfect for parties or snacking. 
I can't believe it's April already!!?! I think I say this each time a new month arrives, but seriously, April snuck up on me. Although I have to say I am excited for spring and the holidays that come along with it.
Passover will be starting in just a couple weeks and then it will be Easter! Growing up I loved dying and decorating Easter eggs. Does anyone remember those decorative wrap things that you could put on the eggs? Do those things still exist? Now I'm curious and will have to look for them at Target. Anyhow, my mom always let me go wild with the decorating and then inevitably had to figure out what do to with with all those hard boiled eggs. I'm sure many of you will have that same issue this year.
You could eat the eggs for breakfast or as a snack, but sometimes that can get old. If you're looking to spice things up a little, but still keep the eggs healthy, I highly recommend my curried avocado egg salad OR why not try hummus deviled eggs?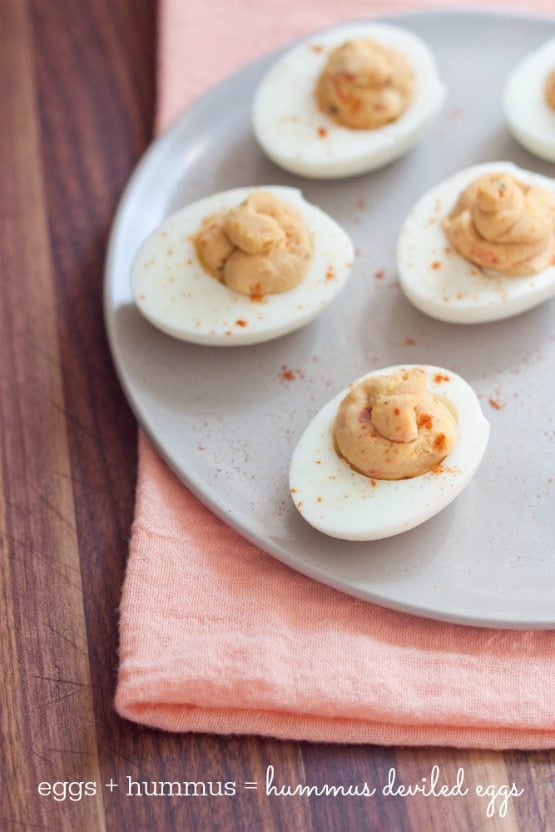 These little guys are great because you can have them for a snack, use them as an appetizer for dinner, or even bring them to a potluck.
I call the version I'm sharing today 2 ingredient hummus deviled eggs as you simply use hard boiled eggs and hummus to create a delicious deviled egg. Granted I do suggest adding a little salt and pepper as well as a sprinkle of paprika for topping but those aren't must haves.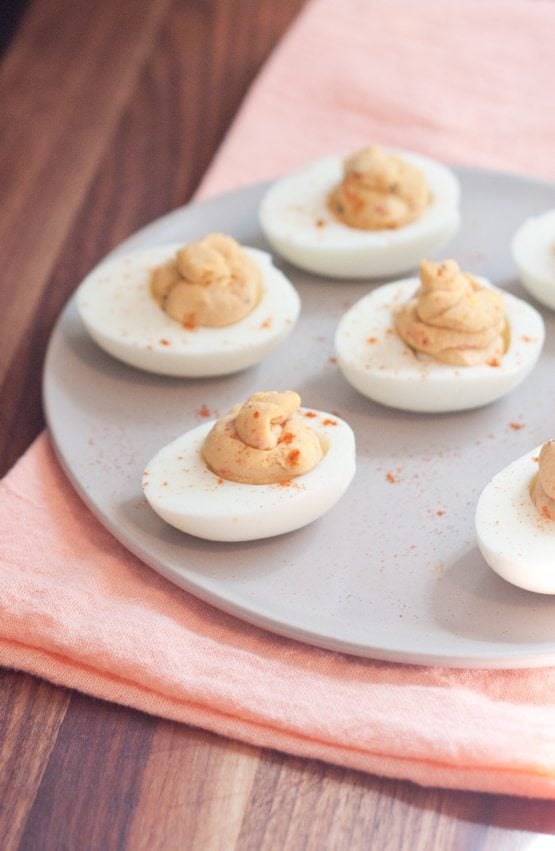 Deviled eggs without the fuss. They're quick, easy and taste really good.
The best part is that Sabra hummus (my fav!) has a ton of different hummus flavors out so you can easily create a variety of different deviled eggs. I used the roasted red pepper hummus but I bet the luscious lemon would be good and if you like spicy things, I think the supremely spicy would be delicious as well.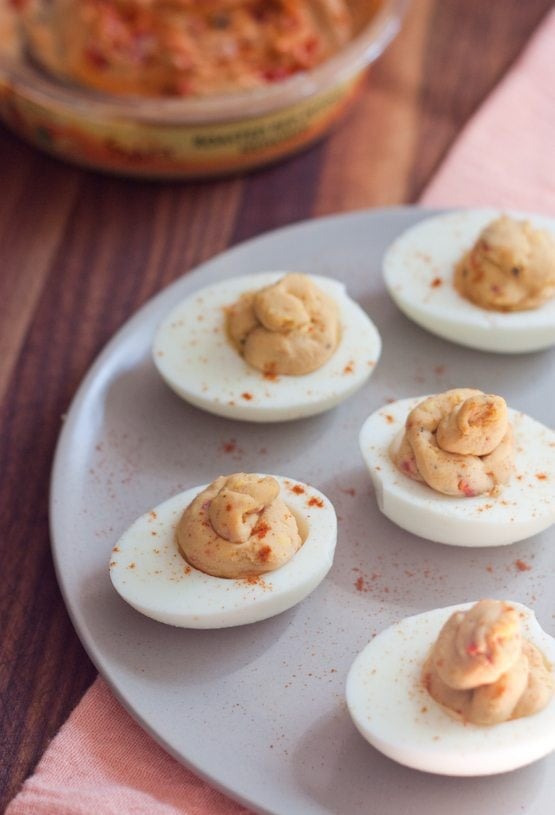 More Egg Recipes to Try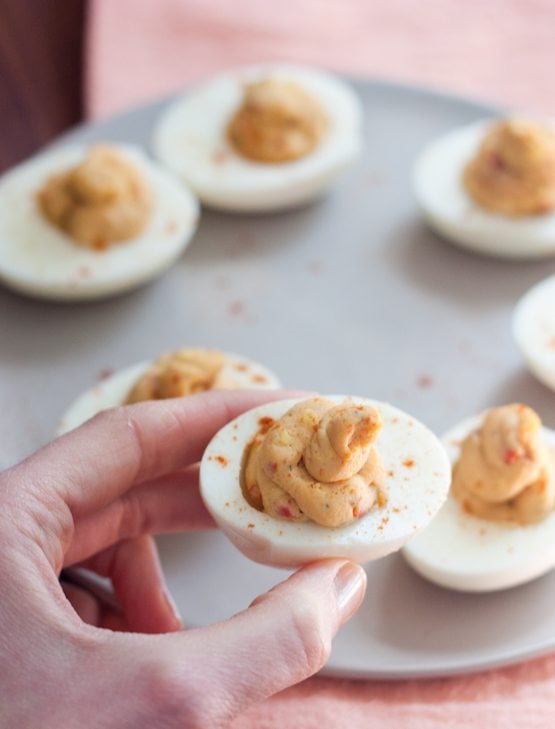 What's your favorite way to use hard boiled eggs?
Like Sabra on Facebook to find more recipes as well as learn about new flavors and giveaways.
This post brought to you by Sabra Dipping Co, LLC.. All opinions are 100% mine.