If you remember back to a few weeks ago, I mentioned teaming up with Free People for a Food and Fashion event at the Richmond store. I shared a few details and a couple iPhone picts, but I'm beyond thrilled to finally share the final photos, the recipe for the vegan apple pie squares and the VIDEO with you. Can you tell I'm excited?
To start, let me just say that I have always adored the Free People brand and was honored to be asked to collaborate with them on this project. I didn't think it was possible, but I love the brand even more now!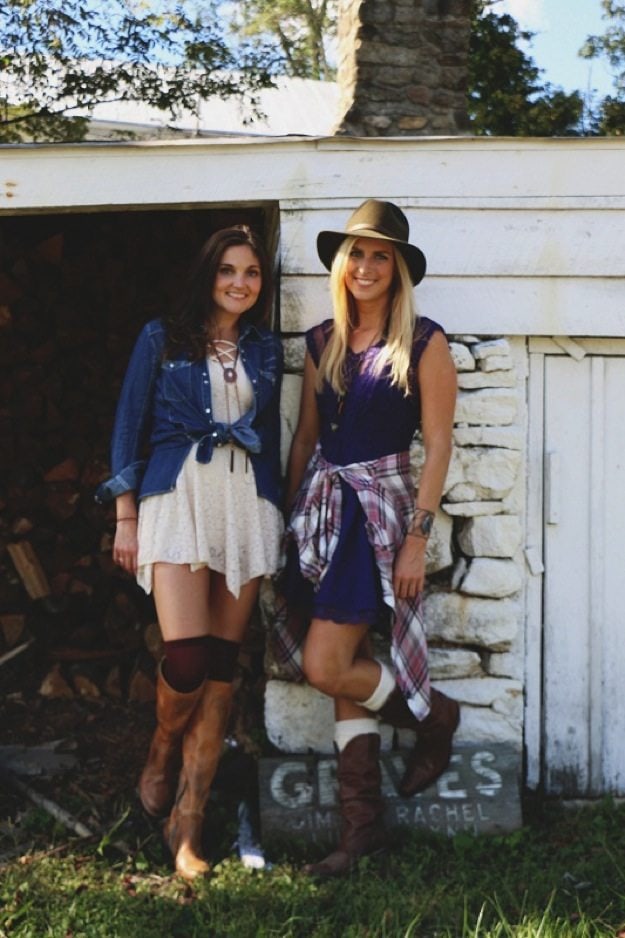 Okay so where to begin… the whole thing started with a trip from Richmond to Graves Mountain Lodge for apple picking, horseback riding and a photo shoot.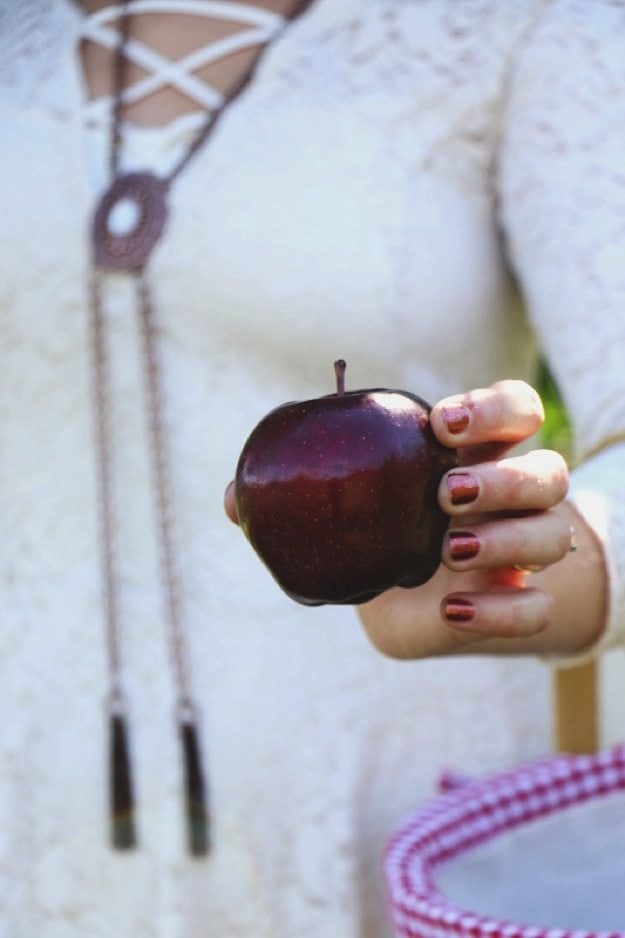 This trip was a special event involving local FP Me users, as well as, customers from the Richmond store. In case you're wondering, FP Me is Free People's online community where users can share fashion photos — bascially a Free People Pinterest. I really like using it when I'm shopping online to see how the items look on real girls and get inspiration for how and what to pair things with. Feel free to check out my FP Me profile to see what it's all about.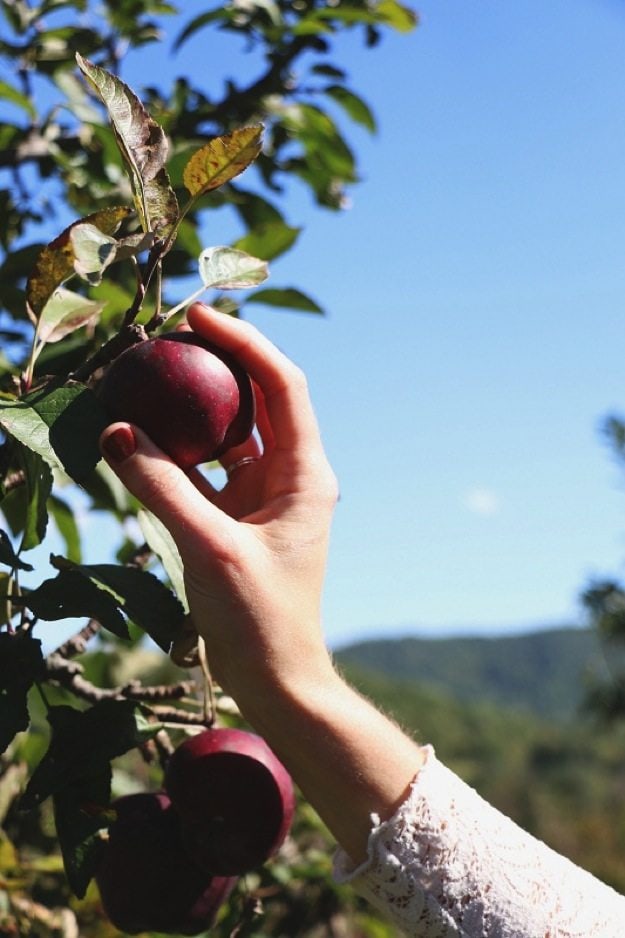 I really enjoyed getting to meet and hang out with all the other ladies throughout the day. Some were in college, some were fashion bloggers, others worked for Free People… it was a definitely a dynamic group and we had plenty to chat about.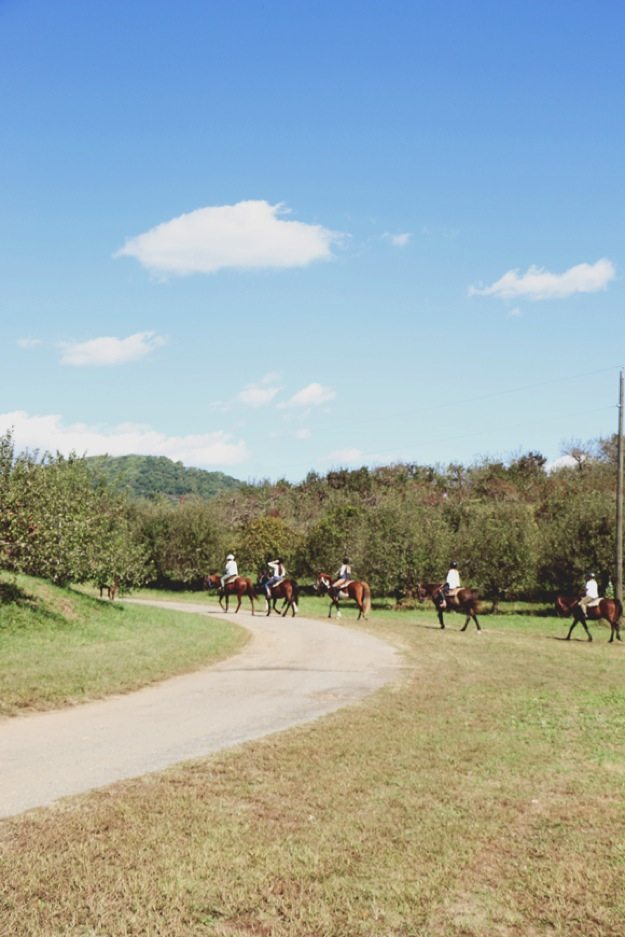 We spent the morning apple picking, had a lovely picnic lunch under a willow tree and then did some horseback riding. I hadn't ridden a horse in years so I was a little nervous, but it ended up being my favorite activity of the day. Well, besides hanging out with my girl Alyssa!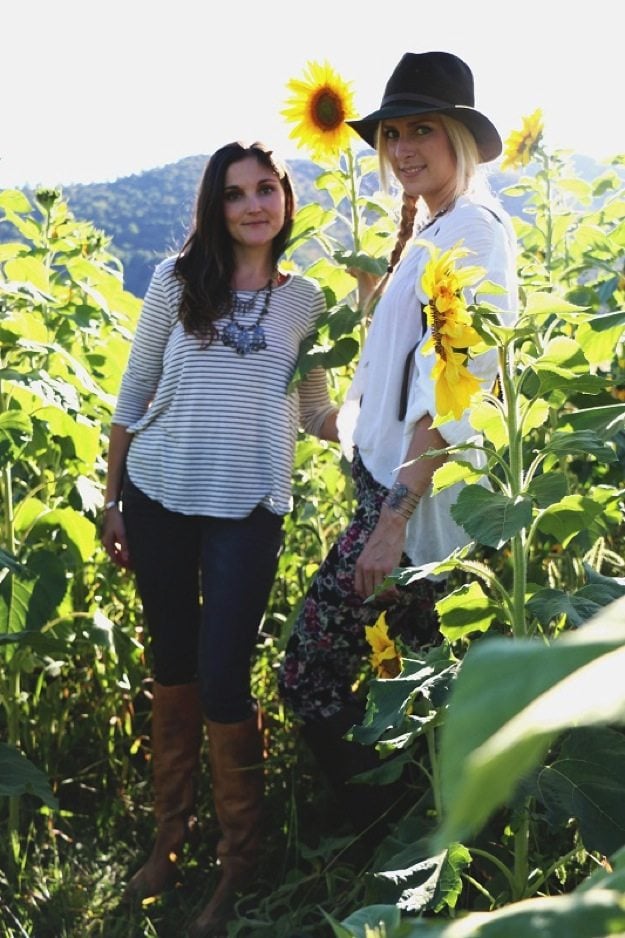 I invited her to come along because she's always up for an adventure. Can you tell I love having her in Richmond? <3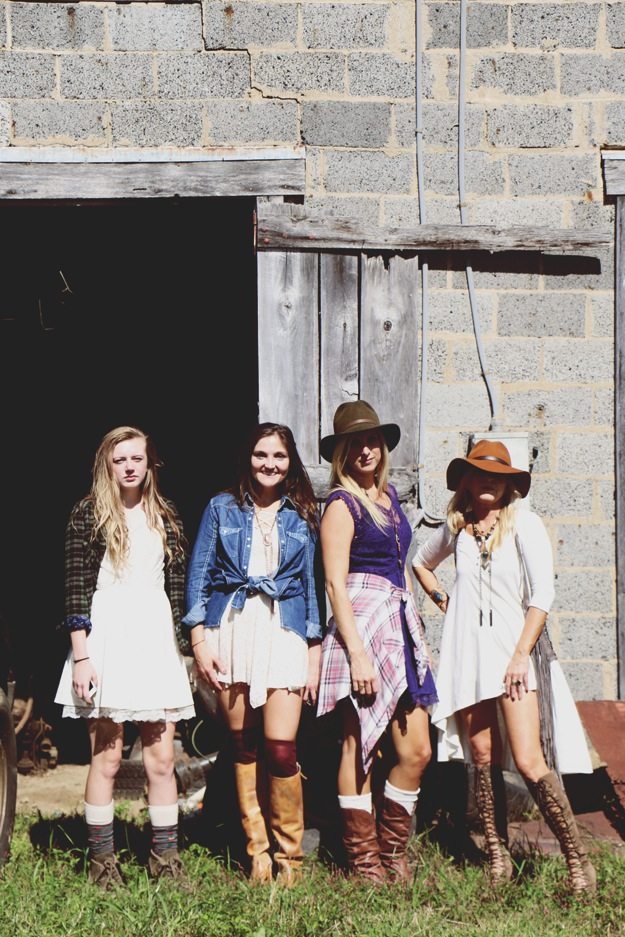 After a long day of fun in the sun (it was actually unseasonably warm that day) we returned home with fresh apples ready to be used for a little baking project the next day. To read a full recap and see all the photos taken at Graves Mountain, check out this post on the Free People blog.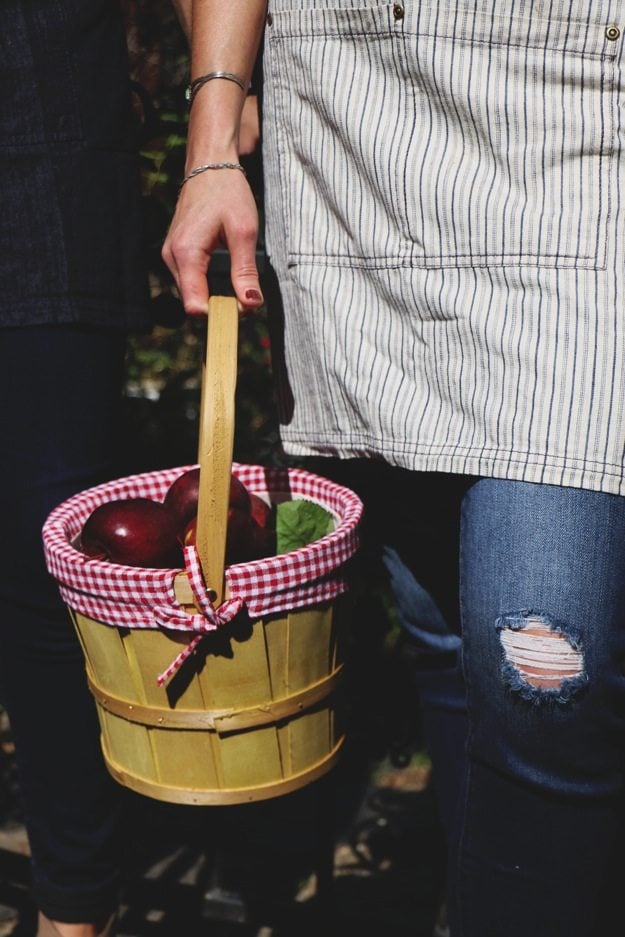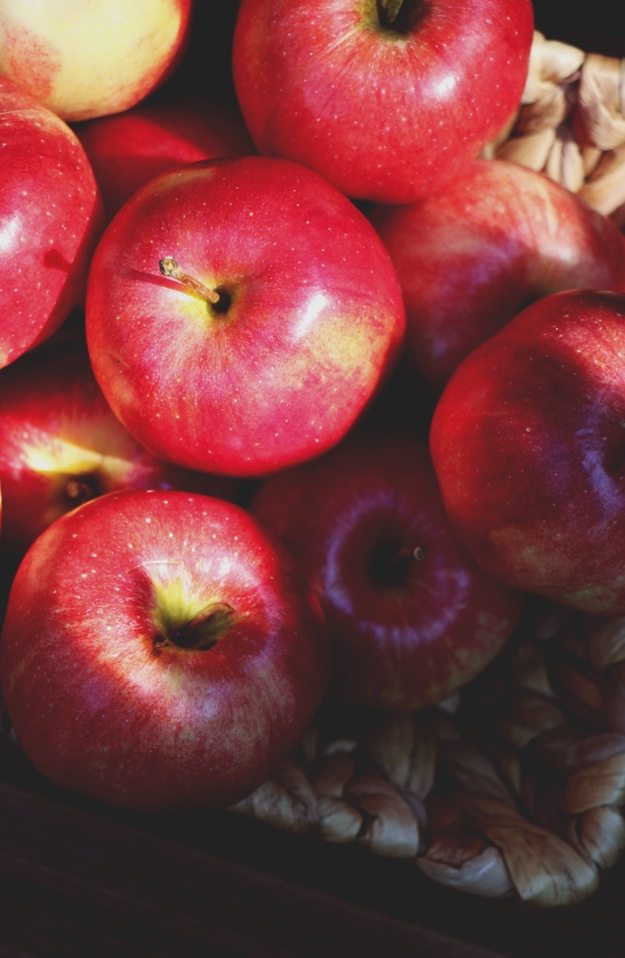 After a good night's sleep, the Free People team arrived to my house the next morning and we got started making Vegan Apple Pie Squares for the store event that evening. Not going to lie, it was a little intimidating having Free People come to my house, but it was totally fine once I got over the fact that our house didn't have to look like pages from an Anthroplogie catalog to be cute. <— Although a girl can dream, right?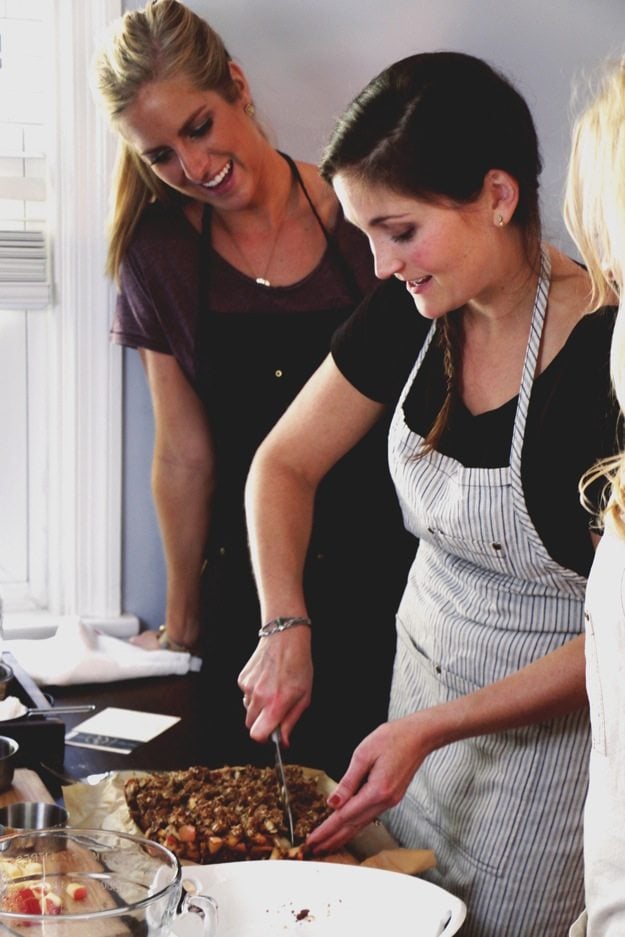 We made seven (yes seven) batches of the apple pie squares that day!! Lucky for me I had a whole team of helpers to assist in baking up the goodies including Alyssa, Terisa and the girls from Free People's home office. I don't know what I would have done without them.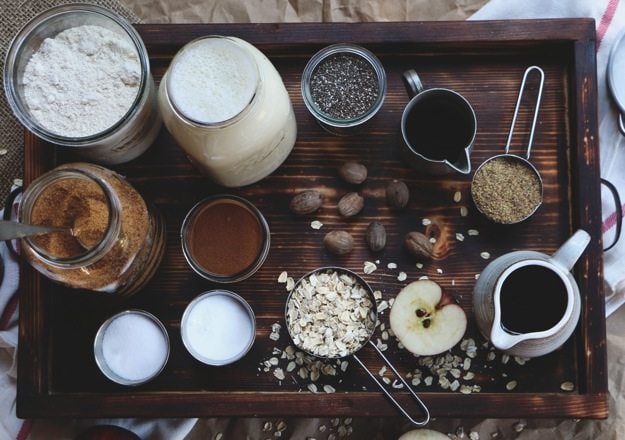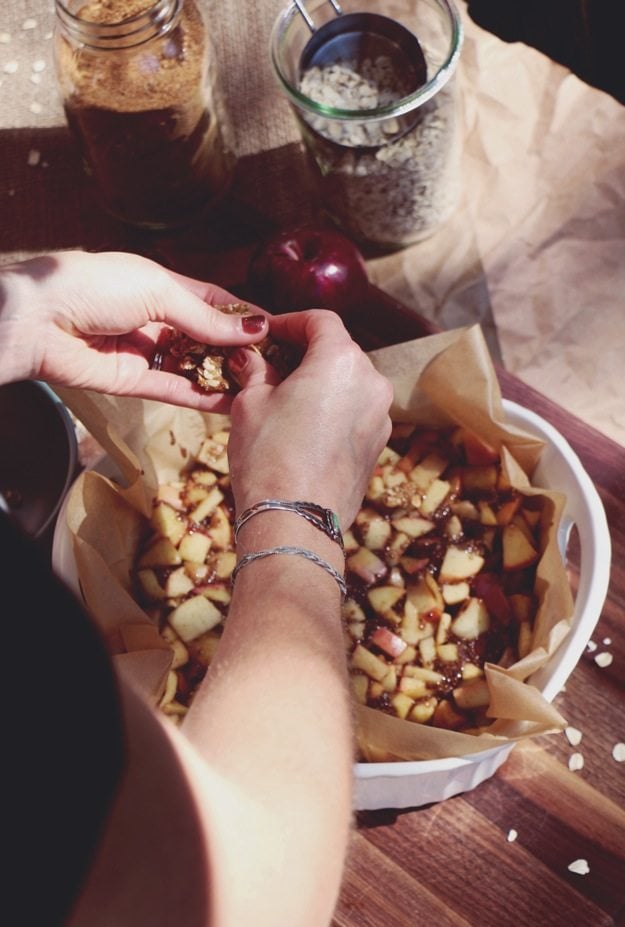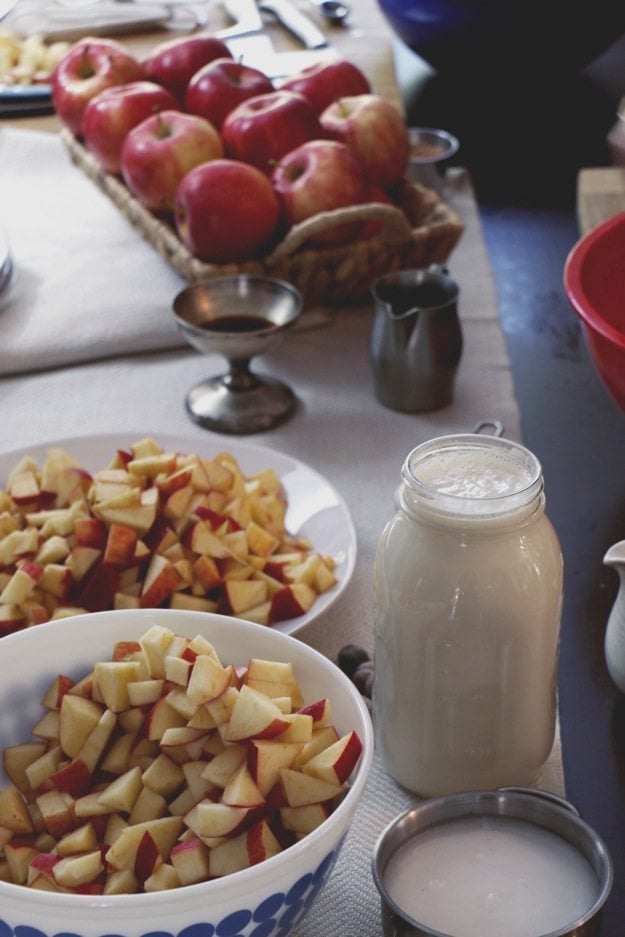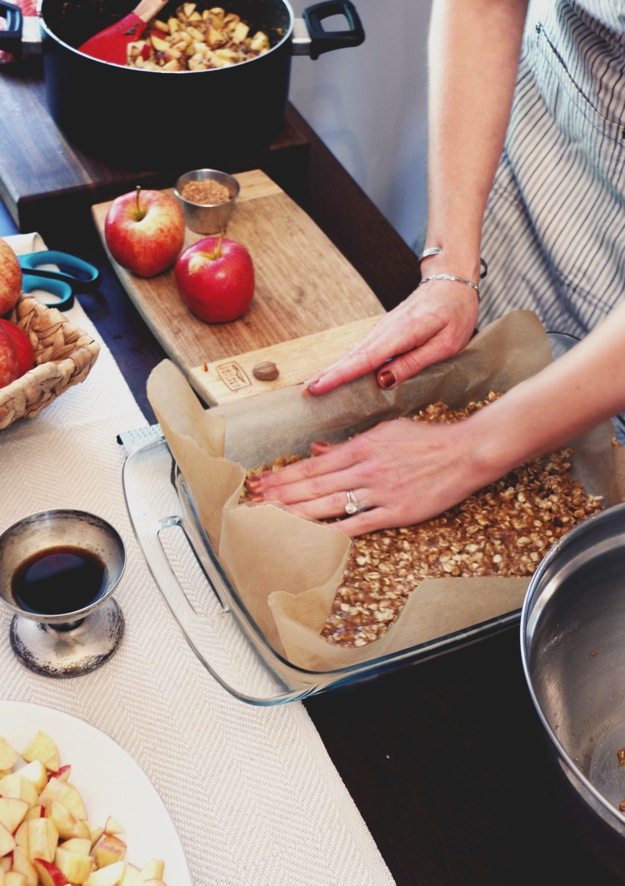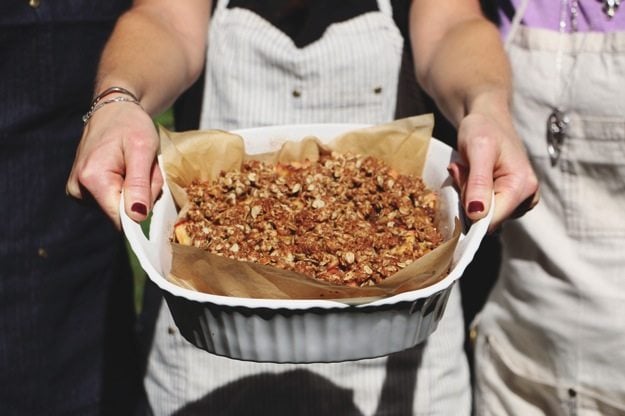 While making the squares, the Free People team took tons of pictures and shot a beautiful video that I'm so excited to share with you guys today.
I absolutely adore the way it all came together!
For more details about the day, check out this post on the Free People blog.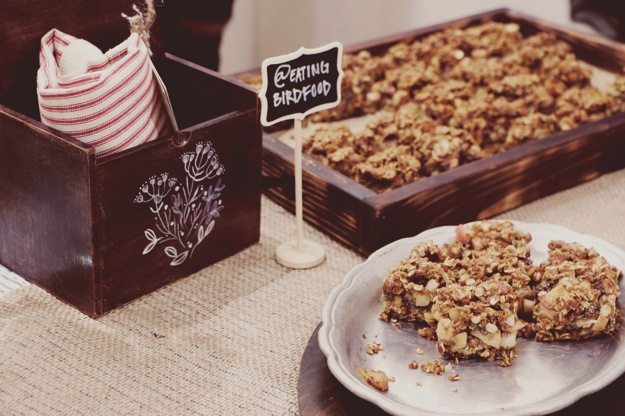 After baking all day, we packed up the squares and headed to the Free People store for the event. As I mentioned, I had an amazing time at the event and I loved sharing the squares with everyone that came.
As a food blogger, I feel like I'm sharing recipes with the world all the time but there's something very different and cool about actually handing something you made to someone and watching them enjoy it! Along with the squares, the Free People team has also made the cutest recipe cards featuring three of my recipes (including the apple pie squares) to hand out.
Leney (a fellow Richmond blogger) attended the event and took some amazing photos. Check out her blog post here.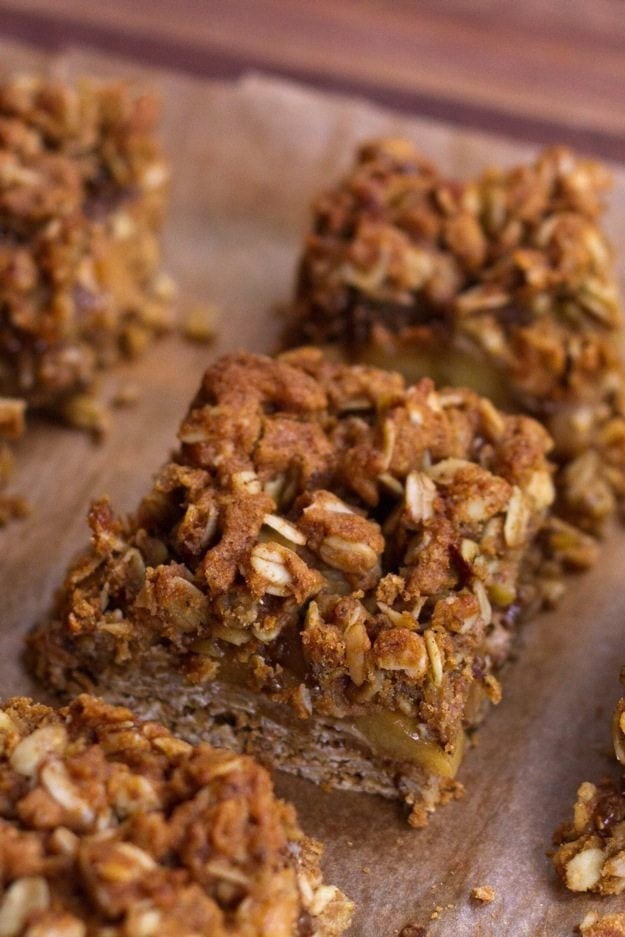 And now, here's the recipe for the mouth watering squares. They're filled with appley goodness and perfect for fall. I experimented with so many different apple recipes for this project and this one ended up being the winner.  If you make these for a crowd, no one will think they're vegan or healthy — promise! That just goes to show you how good they are. 🙂 I hope you enjoy them.
Print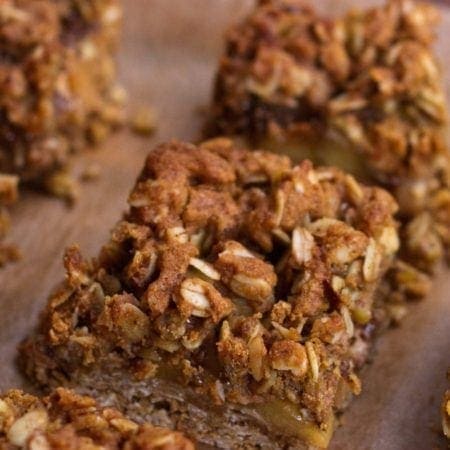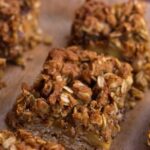 Vegan Apple Pie Squares
Author:

Brittany Mullins
Prep Time:

20 mins

Cook Time:

30 mins

Total Time:

50 mins

Yield:

12

squares

1

x
---
Description
This apple pie squares are the perfect fall treat. They're vegan and made with all wholesome ingredients. If you'd like to make these bars gluten-free, use certified gluten-free oats and all purpose gluten-free flour instead of the whole wheat flour.
---
Scale
Ingredients
Apple Filling

4

big apples, cored and chopped into small chunks

3 Tablespoon

s maple syrup

2 Tablespoon

s chia seeds

1 teaspoon

vanilla extract

1 teaspoon

cinnamon

¼ teaspoon

nutmeg
Oatmeal Crust

1 cup

whole wheat pastry flour

1 ½ cup

s old fashioned oats

1 teaspoon

cinnamon

1 teaspoon

baking soda

¼ teaspoon

sea salt

½ cup

coconut oil, melted

1 Tablespoon

ground flaxseed +

3 Tablespoon

s water

½ cup

coconut sugar

3 Tablespoon

s almond milk

1 Tablespoon

coconut sugar (for topping)
---
Instructions
Preheat oven to 350°F and line a square baking dish (8×8 or 9×9 will work) with parchment paper.
In a small bowl, whisk together the 1 tablespoon of ground flaxseed with the 3 tablespoons of water and let sit while you start preparing the other ingredients.Heat all ingredients for the apple filling in a small pan over low heat for about 7-10 minutes or until the apples start to soften up and the mixture thickens.
Mix flour, baking soda, and salt together in a large bowl; add oats and coconut sugar. Mix together coconut oil, flaxseed egg and almond milk in a separate bowl and then pour it into the dry ingredients, stirring well to combine.
Press all but about 1/3 cup of the oat mixture into the prepared baking pan. Use your hands or a spatula to really press down the mixture and smooth it out.
Spread apple filling mixture over oat layer. Sprinkle remaining oat mixture (about 1/3 cup) over apple filling layer, then sprinkle on the remaining 1 Tablespoon coconut sugar.
Bake in the preheated oven until oat mixture on top is crisp and lightly browned, about 30 minutes. Allow to fully cool completely (about 30 minutes) before gently removing from pan by lifting up on the parchment paper.
Enjoy right away or place in the fridge to get the squares to firm up a bit before cutting. Once cut into squares store the bars in the fridge (or freezer). Serve cold as a snack or heat up and serve warm with a dollop of ice cream, whipped cream or yogurt for dessert.
---
---
Nutrition
Serving Size:

1 square

Calories:

232

Sugar:

17g

Fat:

11g

Carbohydrates:

31g

Fiber:

4g

Protein:

3g
A big thank you to the Free People team for including me in their Richmond visit. All the photos in this post (except the last one of the apple squares) were taken by the amazing Julie of Free People. Check out her personal blog, Orchid Grey.