The Fit With Five 5-Ingredient Clean Eating Recipe ebook is Here!
9
Published Mar 22, 2018, Updated Sep 27, 2023
I woke up and did a little happy dance as soon as I jumped out of bed this morning because today is an exciting day. The EBF team has been hard at work on a special project for months and I'm so pumped that my first ecookbook, Fit With Five, is officially available!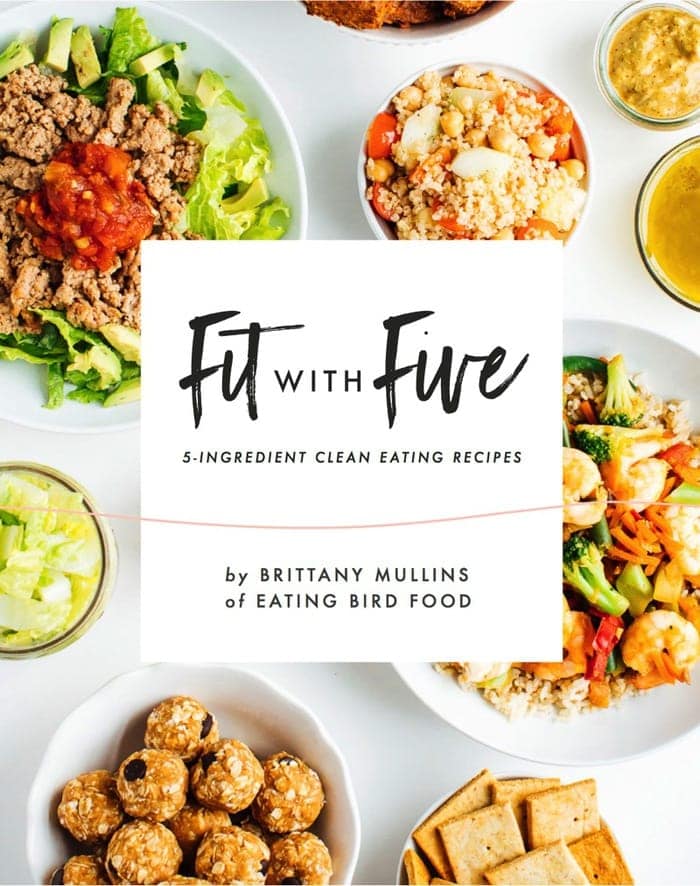 Through connecting with blog readers and health coaching clients I've learned that most people know what foods are healthy and they want to cook more but they truly struggle to find the time and energy to put healthy meals together at home.
Meal planning and prepping seems overwhelming and if you're just getting started with healthy eating it can be confusing to know which foods are actually healthy. There's so much contradicting information out there. One day you read a headline saying plant-based eating is best and the next you see something promoting a keto lifestyle.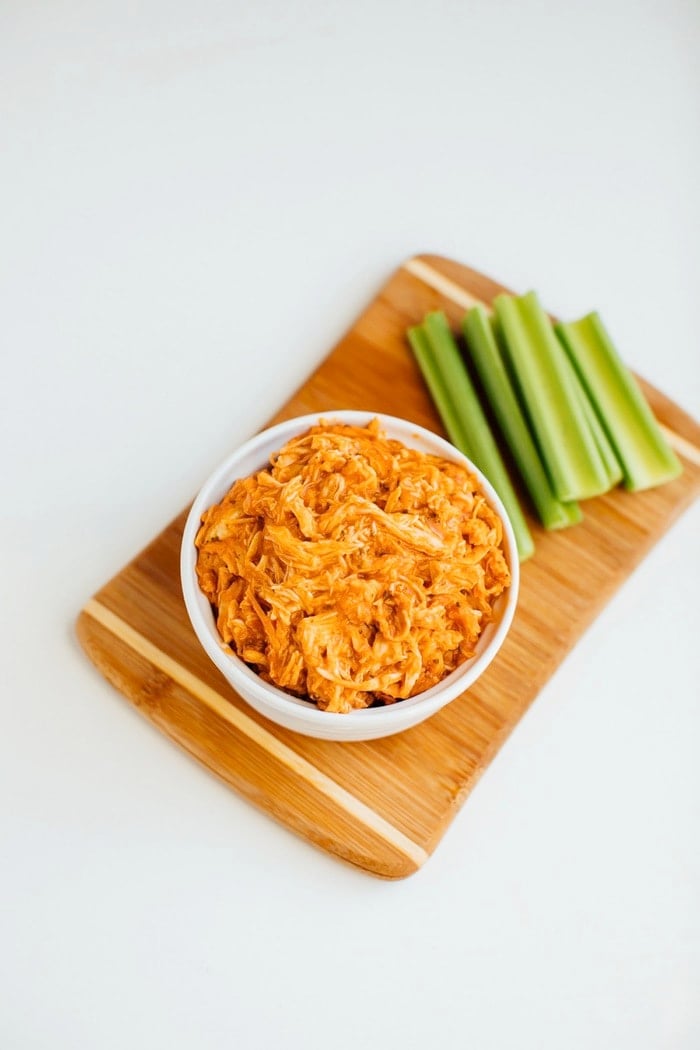 Not to mention, many recipes that you find in cookbooks and magazines have a laundry list of ingredients and take upwards of an hour to make.
No one has time for this anymore!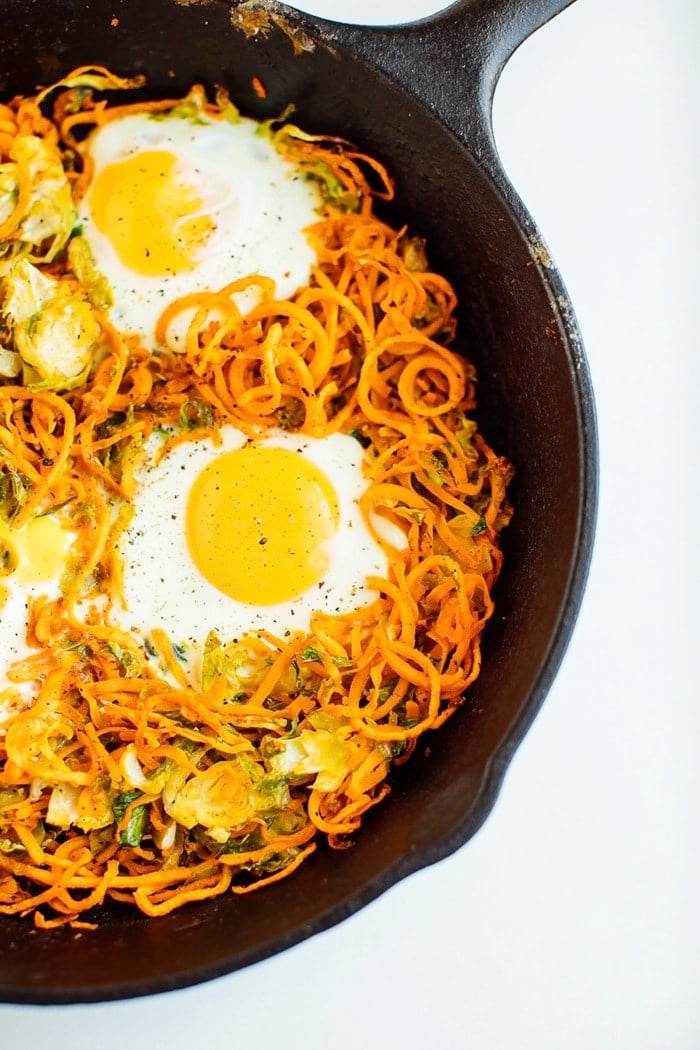 But guess what? Cooking and eating healthfully can be simple if you get back to basics and focus on real, whole foods!
My philosophy to healthy eating = a balanced diet filled with lots of vegetables, lean protein, healthy fats, whole carbs and limited processed foods. It doesn't need to require a ton of different ingredients or loads of time slaving away in the kitchen.
And healthy food should and can taste good too!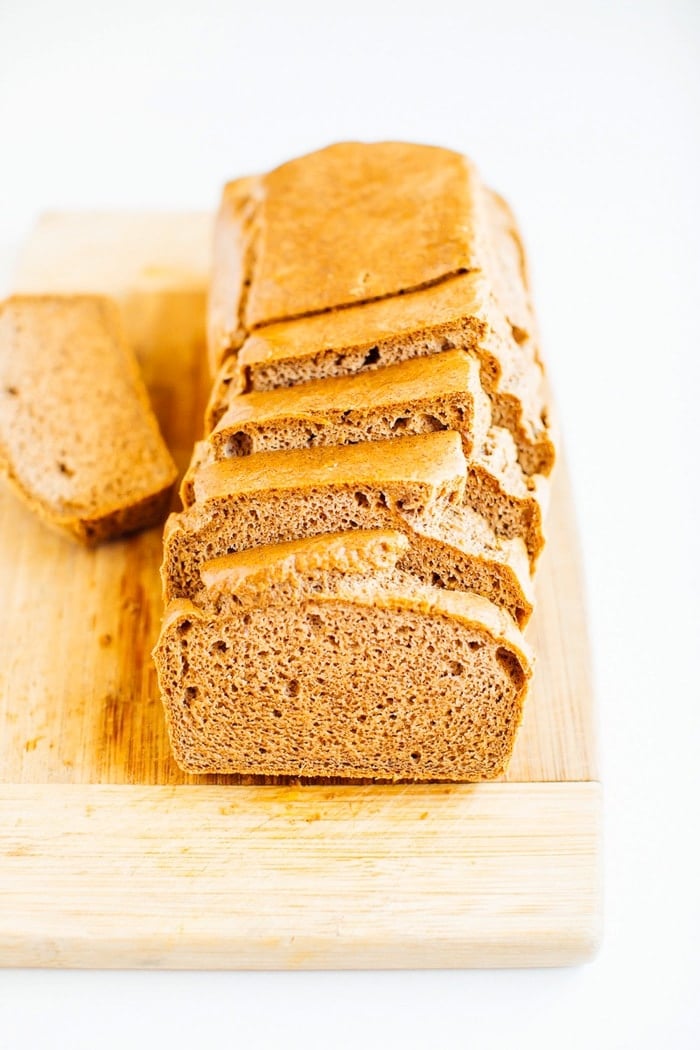 That's what I hope the Fit With Five e-cookbook shows you. It's packed with 35 five-ingredient recipes — 6 breakfast, 21 lunch/dinner, 4 sauces/dressings and 4 snacks. All the recipes are gluten-free, most are dairy-free (or dairy optional) and a few are vegan or vegetarian-friendly.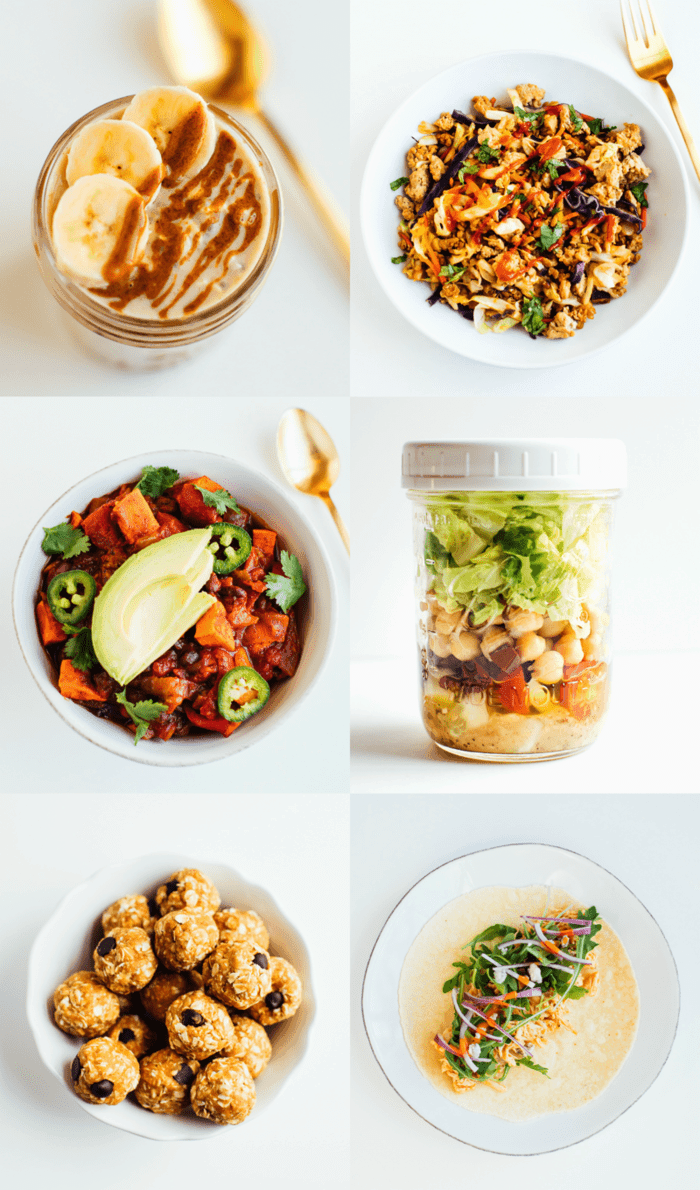 Some of the Recipes Included:
Almond Butter Bread
Shredded Buffalo Chicken Tacos
Sweet Potato Black Bean Chili
Garlic Meatballs
Egg Roll Bowl
Dill Tuna Salad
Greek Chickpea Mason Jar Salad
Cheesy Almond Flour Crackers
Oatmeal Energy Balls
Peanut Butter Overnight Oats
Sweet Potato Brussels Sprout Hash
You also get the following in the ebookcook:
7 day clean eating meal plan
Grocery shopping list for the meal plan
My must-have kitchen tools
Trusted brands and products I recommend
(It will be delivered to you through email as soon as you place your order so you can start trying the recipes right away!)