Salad Every Day ebook
3
Published Jun 16, 2020, Updated Feb 23, 2021
Salad Every Day is the ultimate guide for creating salads you'll crave. This 90 page ebook has 50 healthy salad recipes, tips for meal prepping salads, a produce storage guide and more!
Team EBF has been hard at work on a special ebook project that I've been eagerly waiting to share with you and it's finally here!! To say I'm pumped would be an understatement. With gorgeous photos, a beautiful design and delicious salad recipes, this ebook is something I'm so proud of.
As the title suggests, Salad Every Day includes tips for how to enjoy eating salad on the daily with 50 vibrant, healthy and delicious salad recipes. No more sad salads, my friends.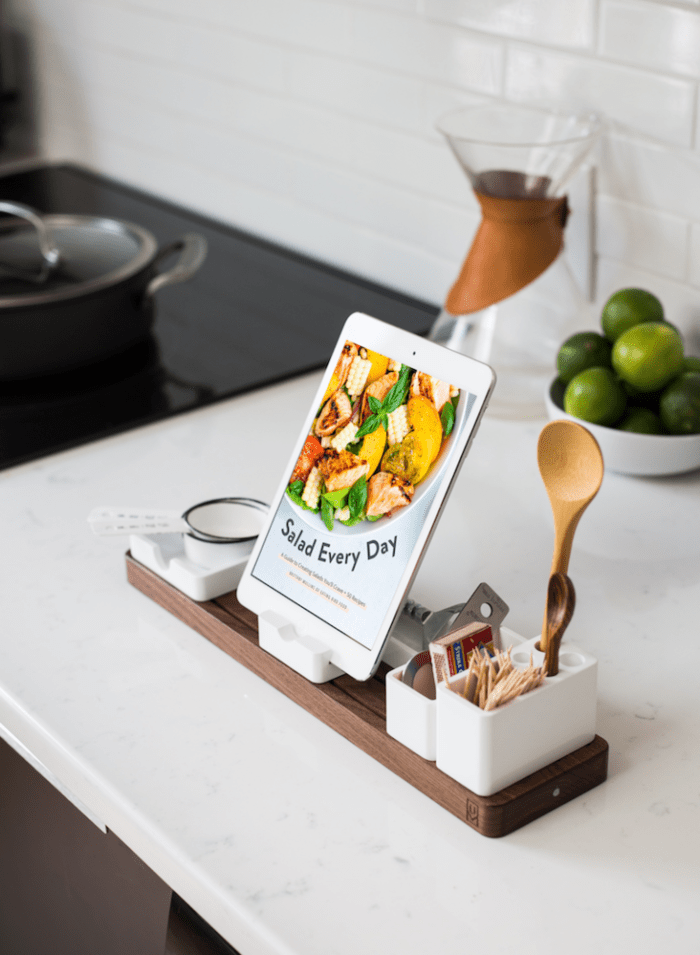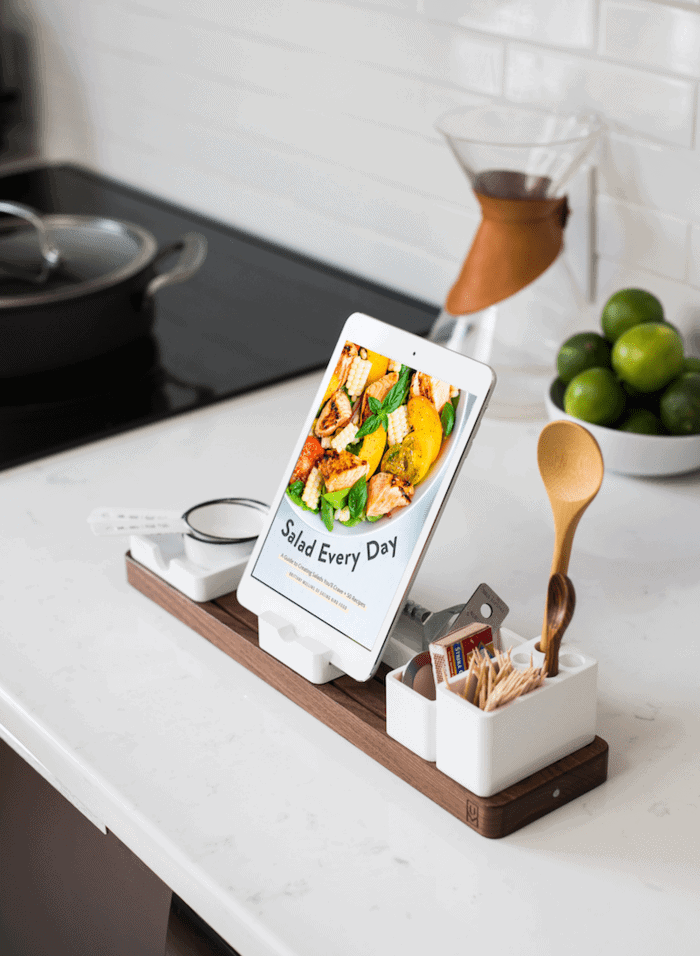 Why Salad?
I'm sure you've noticed, but I'm a huge fan of salads! I've always enjoyed them — even before my blogging days. At one point I wanted to open my own salad shop. This was back in my senior year of college and my business plan never came to fruition, but it just goes to show you that my passion for salads started years ago.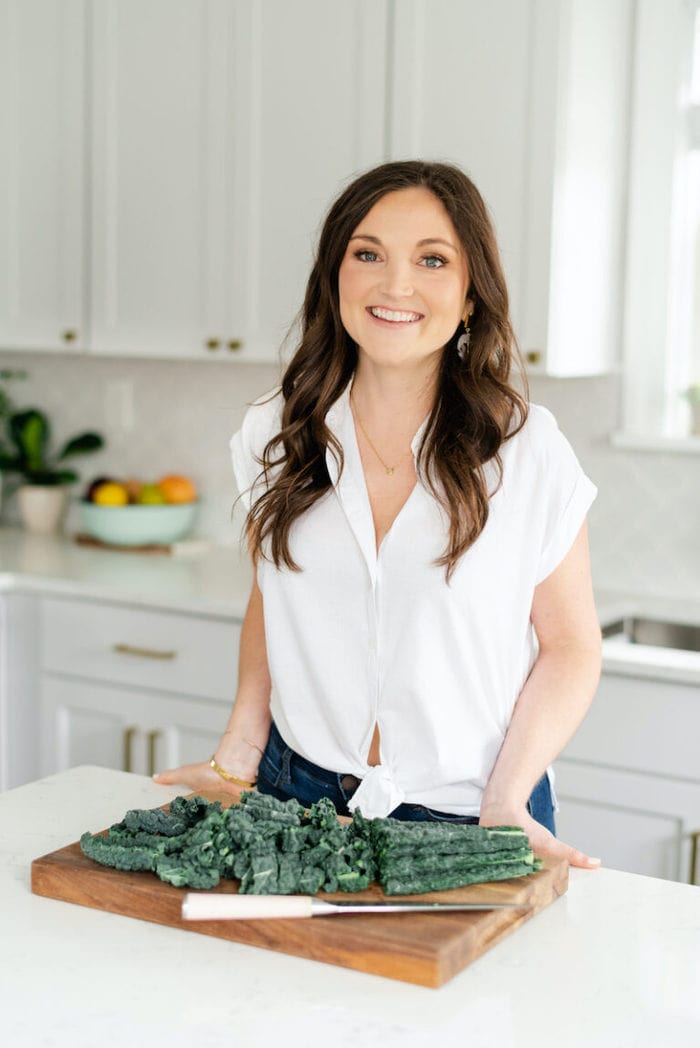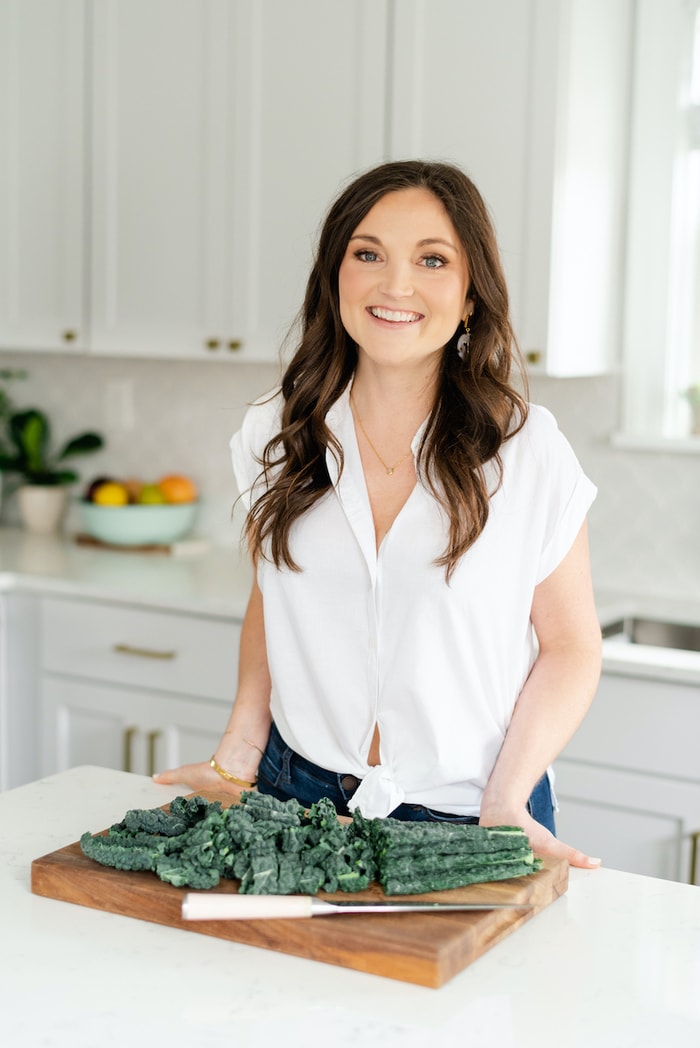 As a health coach one of my biggest tips for those learning to embrace a healthy diet is to eat more vegetables (especially leafy greens). Adding in one BIG salad a day is an easy way to do this. It's also a great way to implement the crowding out approach, which focuses on increasing healthy food rather than avoiding unhealthy foods. With this you fill your body with nutrient-rich foods (like salads) and there's simply less room for the not so healthy stuff.
This idea of having one salad every day is something that I think so many people could benefit from and I want to share it with as many people as possible, which is why I created Salad Every Day. This 90 page ebook is a comprehensive guide explaining why eating salad is an awesome way to approach healthy eating with a plethora of tools and tips to get you started.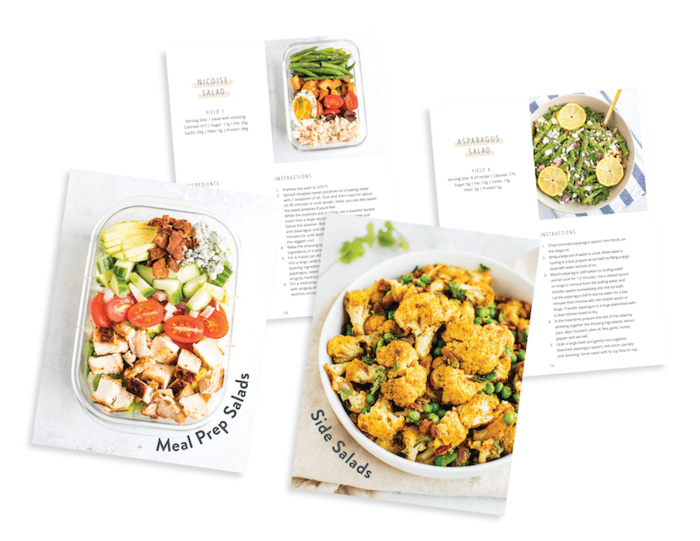 Sneak Peek of What's Inside the ebook?
Tips for how to eat one salad a day and actually enjoy it.
A guide for building meal-sized salads that are substantial and filling.
Tips and tricks for storing produce (over 25 different veggies) so that it lasts longer and doesn't get soggy after just two days in your fridge.
How to build a delicious mason jar salad.
How to meal prep salads to save time and money.
How to eat salads through the seasons, even in fall/winter months.
How to order salad at a restaurant that's truly healthy.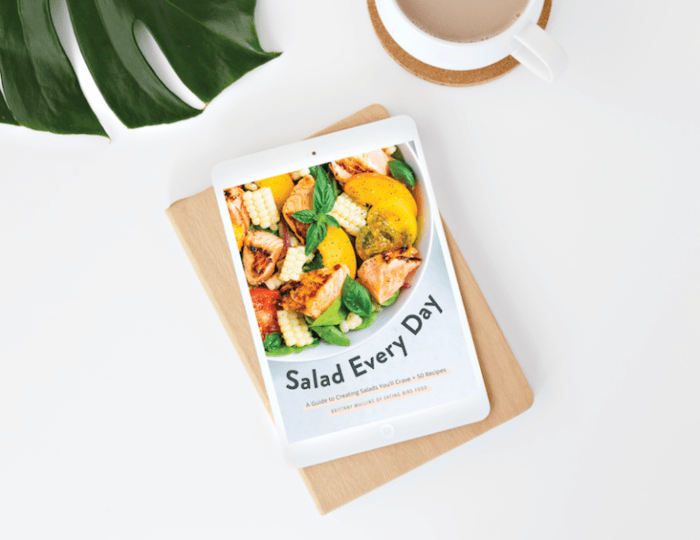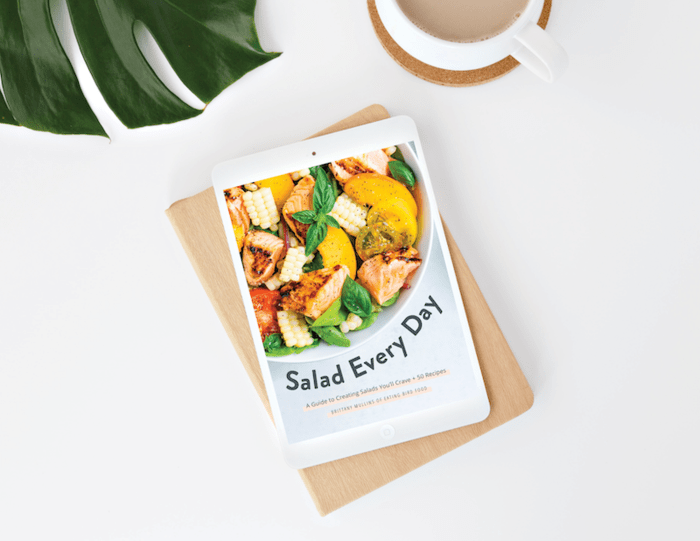 50 Salad Recipes to Inspire You!
Everything from salads you can eat for breakfast to my signature salad toppers. Of the 50 recipes, 46 are gluten-free and 38 are vegetarian (28 of those are vegan)!  The ebook is broken down into the following sections: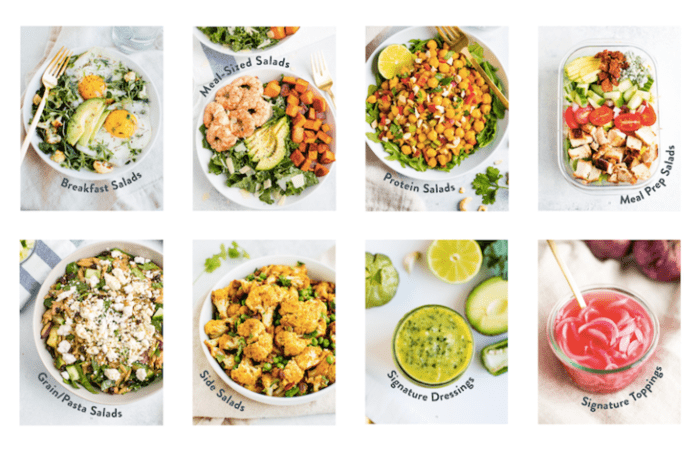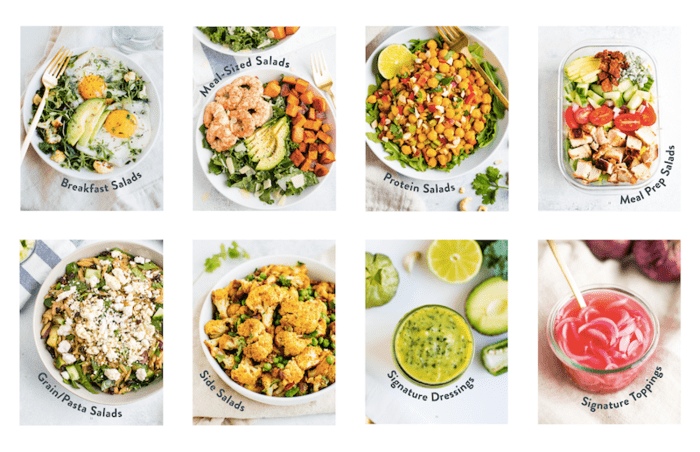 Breakfast Salads, Meal-Sized Salads, Protein Salads, Meal Prep Salads
Grain/Pasta Salads, Side Salads, Signature Dressings, Signature Toppings